On March 30 2019, the late Anthoine Hubert properly announced himself on the scene as a force to be reckoned with for the future.
You might think he did that with the GP3 title he'd won the previous year.
I agree, that was impressive and I was lucky enough to watch over it.
But for me, Hubert's Formula 2 debut in Bahrain last year pointed to him having made a step forward as a driver, and perhaps even more importantly, as a leader.
His GP3 campaign was impressive, but there were elements to it that people used to take away from the achievement.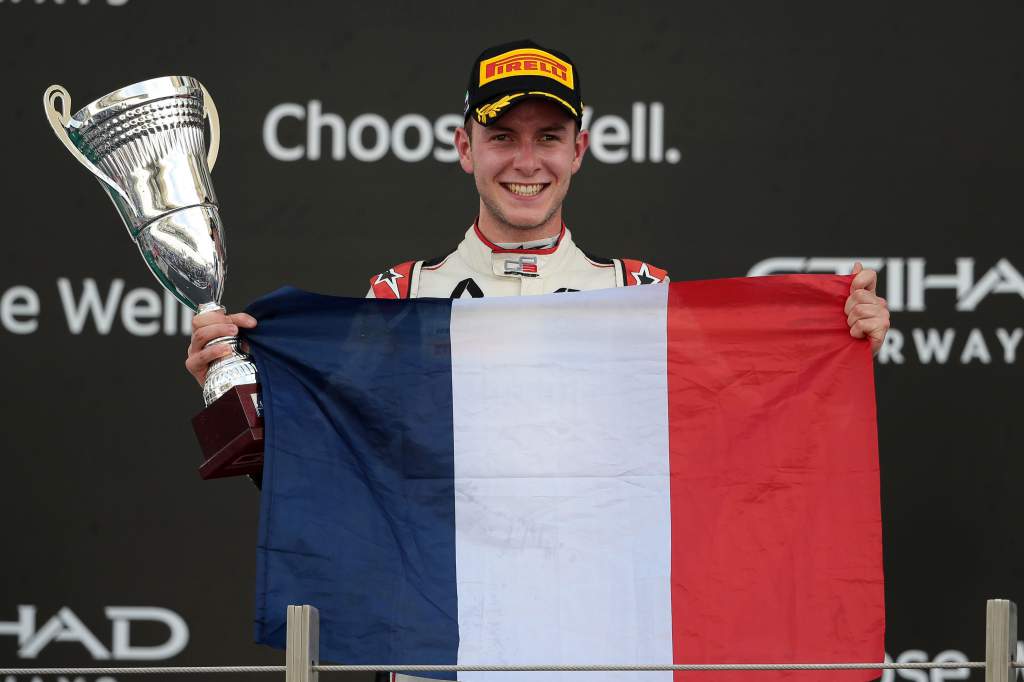 First off, it was his second year in an ART squad that had won the teams' title eight times out of the category's nine years.
Plus it was Hubert's second ART and GP3 season, and his 2017 team-mate George Russell had taken the title as a rookie (albeit a rookie who'd just been in European Formula 3 for two seasons). Russell then went up to F2 with ART, won that and went into F1. If you didn't win in your first year with ART, it was to your detriment.
Hubert's longer and more meandering junior career had finally led to a title with GP3 in 2018, but it was almost expected due to him staying on for a second year with the top team rather than being respected as a brilliant achievement.
What Hubert probably wasn't expecting as he rolled towards his grid slot for his first F2 race, his first race at the Sakhir circuit, was silence
It did escalate things with Renault, though. He'd been signed as a Renault-affiliated driver just before the GP3 season-opener in 2018, and he knew to receive further support from Renault he had to bag the title that year.
He did that, but by the time he had sealed it in November, most of the 2019 F2 grid and its top seats were full.
After discussions with MP Motorsport (eighth out of 10 teams in F2 in 2018) he settled on Arden, which was trending forwards thanks to an engineering tie-up with HWA for 2019 despite finishing second to last in F2 the season before.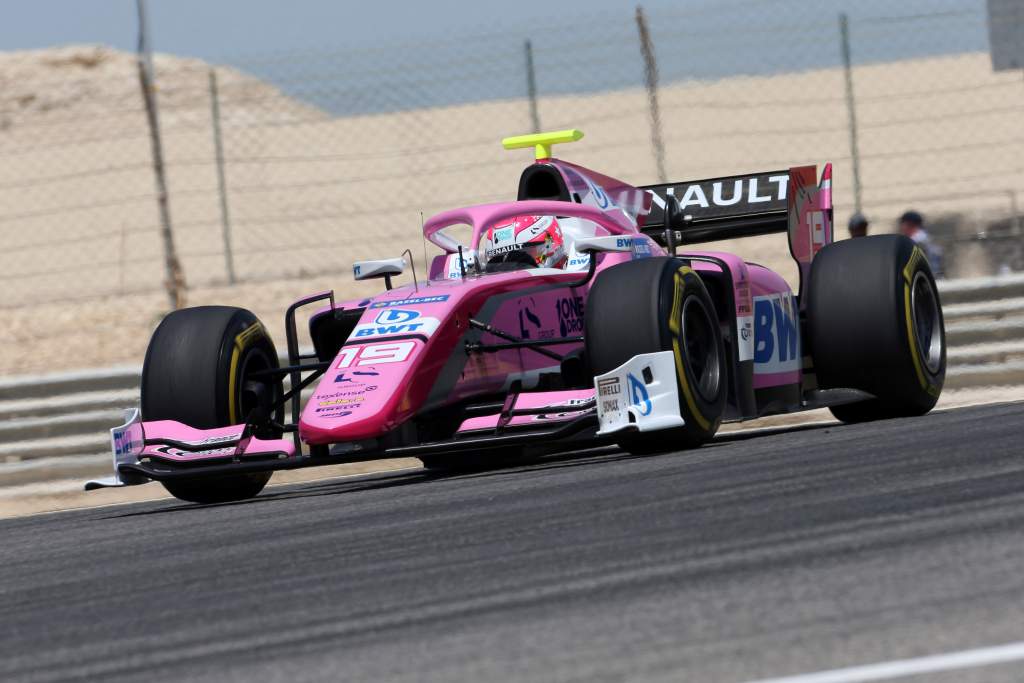 If Hubert didn't know how big his 2019 challenge was going to be at first, he did by the time pre-season testing in Bahrain came around.
While you can never read too much into testing times, it was clear Arden would have to wait for a step forward, especially in qualifying. The race pace was OK, but all signs for qualifying pointed to 'dire' for 2019.
However, despite a top 10 looking like a distant dream pre-weekend, when the F2 circus arrived in Bahrain Hubert pulled a rabbit out of the hat and qualified 11th. Hardly earth-shattering, but still the second-highest rookie, one spot behind Mick Schumacher – who took to the field already a megastar, driving for the Prema team that won races the previous year. Arden's best effort had been fifth.
Still, Hubert led this Arden team. Properly led it. From the moment he joined the squad to the second he left the pitlane on the way to the Bahrain pre-grid, he had been moulding the team and everyone in it around him.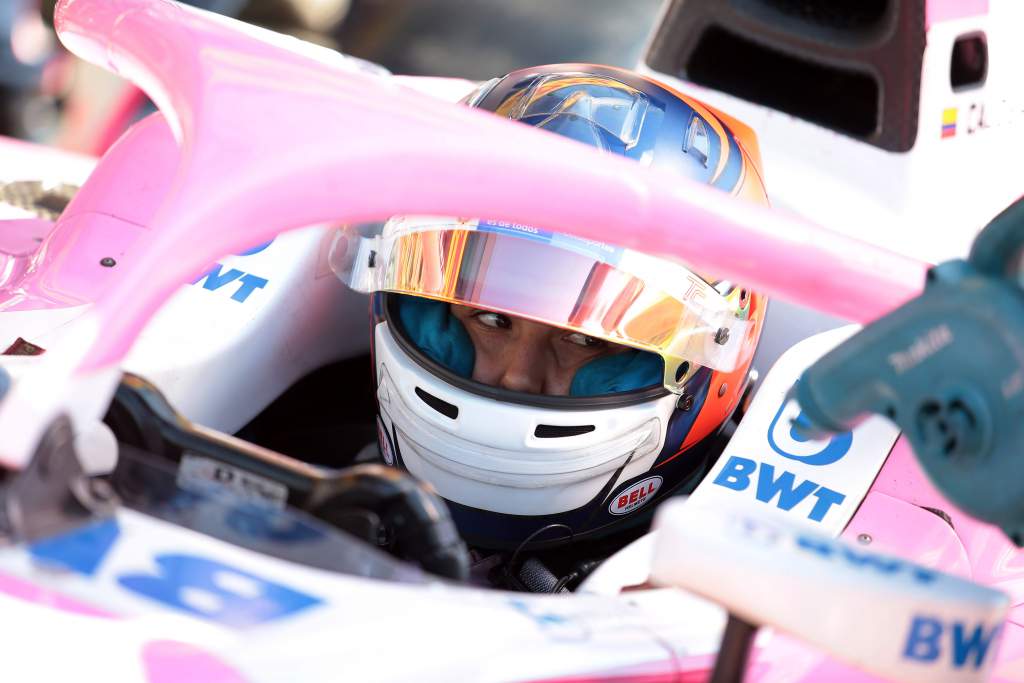 Pushing – no, demanding more from – the engineers, but rewarding them with the kind of fuelled motivation that makes you think a driver is unstoppable when they are able to show it.
What he probably wasn't expecting at that point of rolling towards his grid slot for his first F2 race, his first race at the Sakhir circuit, was silence. His radio had stopped working.
That may not be such an issue in a series where tyre data isn't fed back from the car to teams. But the team can still watch the laptimes of other cars to make sure its driver is in the right ballpark. They can also look at the condition of the rubber from the TV and advise that way.
Still, Arden's pre-race advice had been for Hubert to look after the tyres and to just listen to his engineer about how hard to push the tyre. They hadn't planned on needing a Plan B for that!
And perhaps a bigger issue is if your driver has never done a racing pitstop before! Hubert was in for a baptism of fire.
He did his part perfectly to start. In a car which doesn't have anti-stall and is notoriously difficult to get off the line, Hubert got good traction and followed that up with an excellent second phase moderating a touch of wheelspin.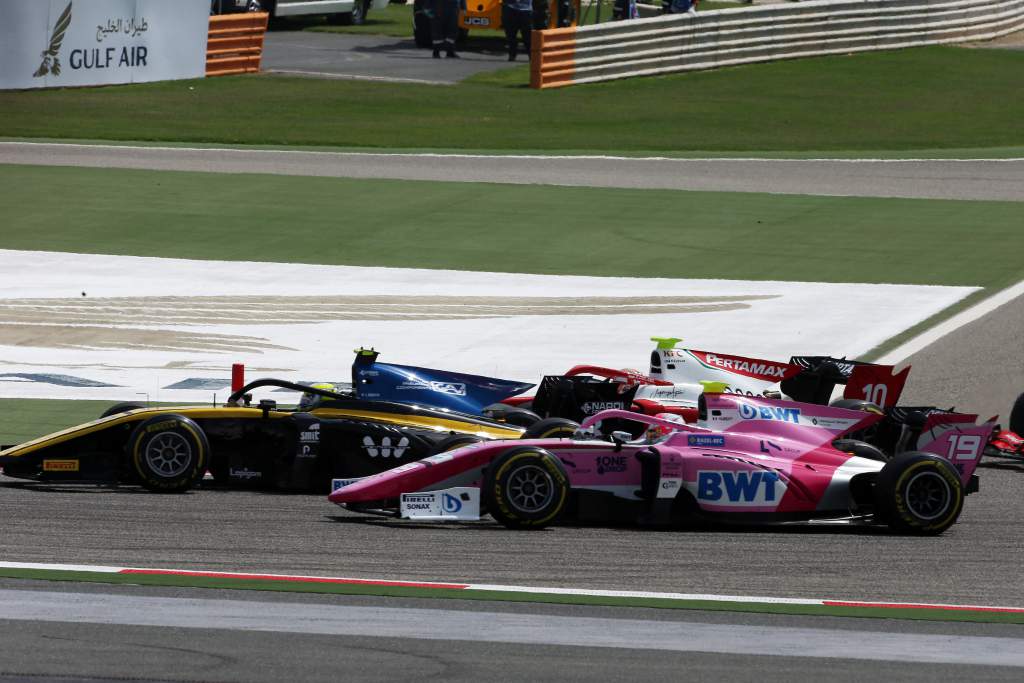 He took a slightly unusual outside line for Turn 1, but that did give him the inside for the left-hand kink just after and he moved up four spots to run seventh.
Before the race, Hubert admitted that even troubling the top 10 would only be possible should absolutely everything go smoothly and optimally over the course of the weekend given the team's apparent pace deficit. So things started well already.
Hubert held seventh and did so convincingly, and running the medium tyre meant a long first stint before switching to softs for the closing laps.
Bahrain is notorious for eating tyres, especially in F2 where unusual pitstops are commonplace in the sprint race.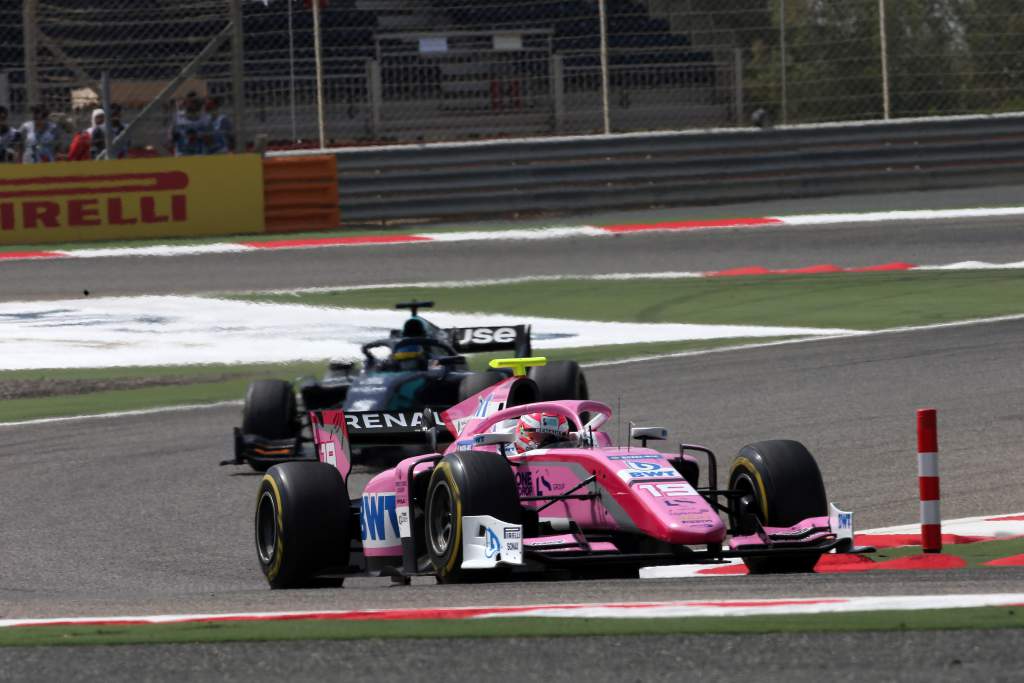 Using only the pitboards, Arden managed to signal Hubert in for his stop on lap 16 – only three drivers would stretch the medium rubber longer, all had the benefit of a team on the radio for advice – and he emerged in net seventh place, with the Carlin team's duo ahead to the tune of three seconds.
Calmly and efficiently he dismissed the deficit without scarring his volatile rubber. He made the most of battles ahead – 10 laps after his pitstop he was three seconds behind Louis Deletraz in sixth, and one lap later he was fighting him for position.
He made his move on Deletraz exiting Turn 3 onto the straight and then dived to the inside of the road to dispatch Nobuharu Matsushita in the other Carlin-run car, even going off track to seal the move before Turn 4.
So, it was a *pretty* decent Saturday for @AnthoineH…

✅ Debut F2 race
✅ Rose from P11-P4
✅ Highest-placed rookie
✅ And made THIS awesome move in the race#BahrainGP 🇧🇭 #F2 pic.twitter.com/3hOQkUgirx

— Formula 2 (@FIA_F2) March 30, 2019
No motivation on the radio needed, unlike some others drivers. Hubert sniffed an opportunity and pounced.
He also got around a degradation-impacted Nyck de Vries – who'd go on to win the title that year for ART as Russell's replacement – to take fourth from a weekend when he expected to be at the back of the grid.
The Anthoine I spoke to afterwards – he'd sent me a voice note, that was hard to listen back to now – wasn't jubilant, though.
Happy, yes. But satisfied? Absolutely not. He didn't care about what Arden had done in the past, he took it as his responsibility to edge the car forwards. It was all about what he could do to help himself and the team put a better car on the grid at each round.
His second F2 season would have told us so much about if he was truly good enough to make the F1 grid
The spirit race was evidence of that as he struggled to move forward after putting on a second set of tyres during the race. He finished one spot out of the points.
Describing the weekend, he used his two favourite words – "humble" and "work". If I had a pound for every time Anthoine would say "we need to work" after a brilliant result, I'd be rich, and I even started an interview begging him not to say it but that never worked…
Anyway, whatever questions were asked after his GP3 success, his Bahrain F2 performance in a car that just had no business being in the top four was a real eye-opener and a sign that the 22-year-old had taken a big step forward.
He'd overcome more than any rookie should have to on a debut like that, with the Formula 1 paddock watching on and adding extra pressure.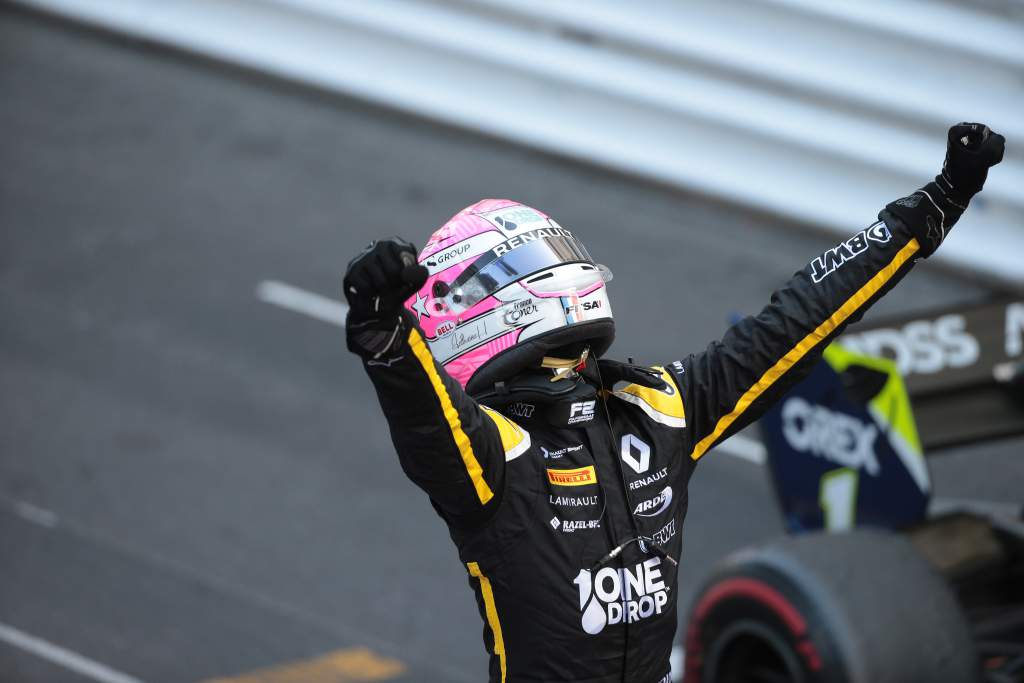 That "work" he so often spoke of led to a stunning season which boasted two wins and 10th in the championship posthumously.
He likely would have finished eighth and was already one of the hottest properties on the driver market for the 2020 F2 season long-before he passed away that day at Spa.
Do some people rate Anthoine higher than they should because of his tragic story? Possibly, yes.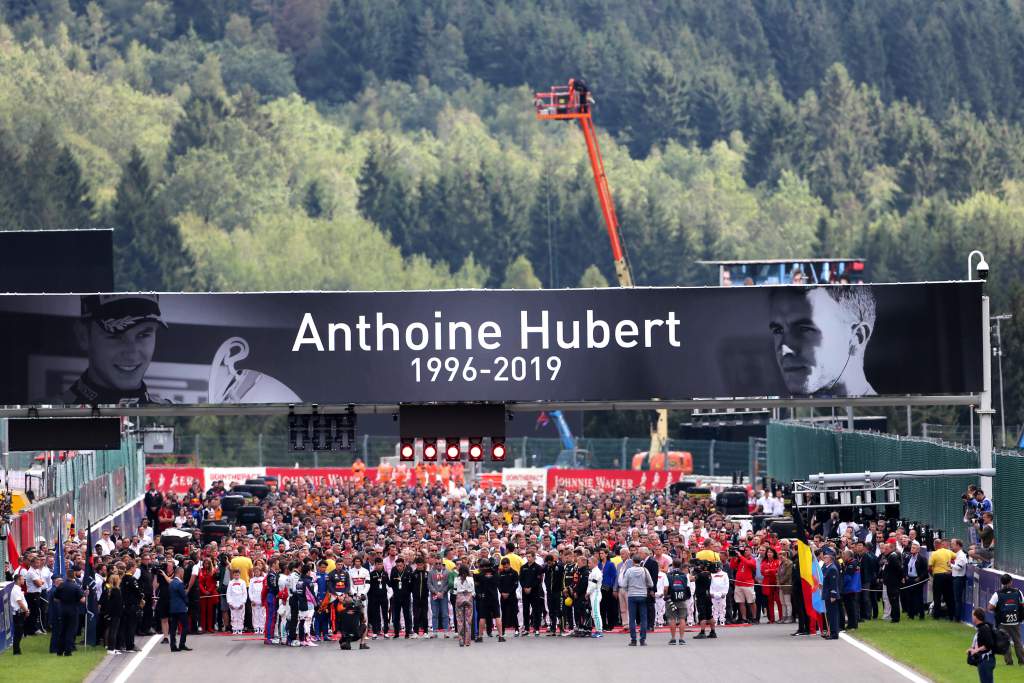 Reaching F1 after such a long junior career and without any personal funding would still have been extremely difficult for him despite how well 2019 was going.
His second F2 season would have told us so much about if he was truly good enough to make the F1 grid and follow a path similar to that of other underfunded drivers like Russell and Alex Albon in the last few years. He's a driver that was never nailed on for the F1 grid like a Mick Schumacher or a Nicholas Latifi, and would truly have had to earn it with a 2020 season to remember.
What I can say, without question or doubt, is that he would have been working as hard as any driver out there to make that happen, and if he didn't make it, he still would have been – and is – one of the most humble, happy, respectful and hard-working drivers ever to race at an elite level.
His loss is so much greater than just driving cars around in circles and those who did know him can take solace in remembering their precious moments with him.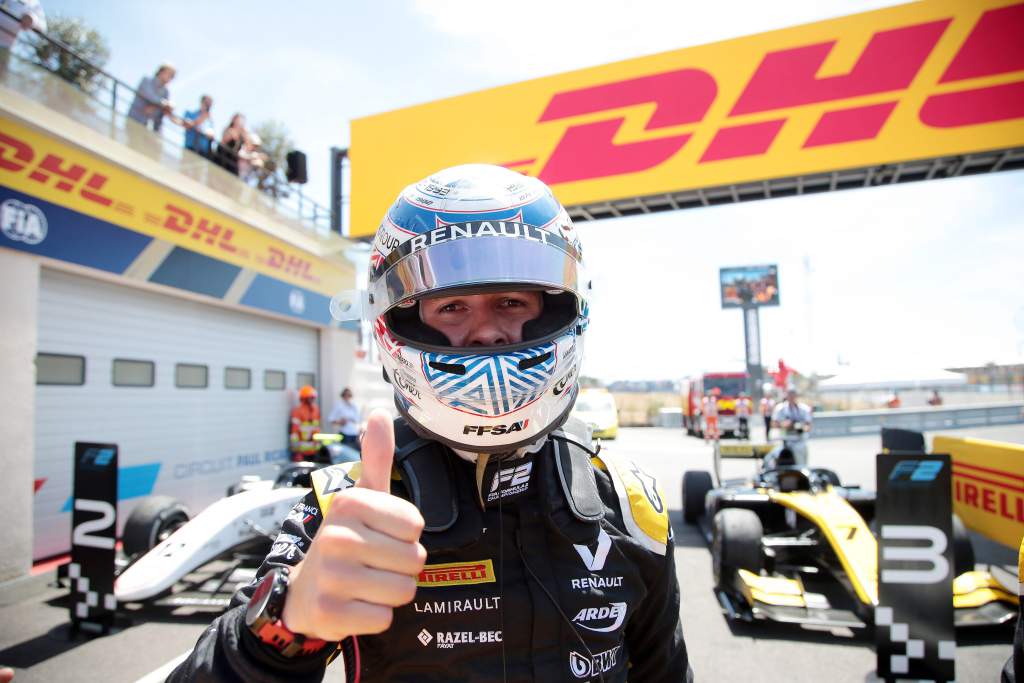 For those who never had the pleasure, revel in the fact that Hubert loved what he did and his enthusiasm was infectious.
He'd want the story of his rise through the ranks without millions of pounds in personal budget to inspire others like him to use hard work and gritty talent to achieve their dreams.