Amid the Alpine-centered Formula 1 driver market hullabaloo of the past week, Esteban Ocon's name has been conspicuous only by its absence. Thanks to a deal signed in June last year, he's locked in at the Enstone team to the end of 2024.
That's an alluring position for the 25-year-old to be in as it makes him the team leader. Not officially, of course, but through a combination of incumbency and being alongside a to-be-decided team-mate who will start the year as de facto number two.
Even if it's Daniel Ricciardo, who outperformed Ocon in their season together at Renault in 2020, he would arrive with something to prove after two disappointing years at McLaren rather than as a statement signing. That would reverse the dynamic that existed between Ocon and Ricciardo last time round.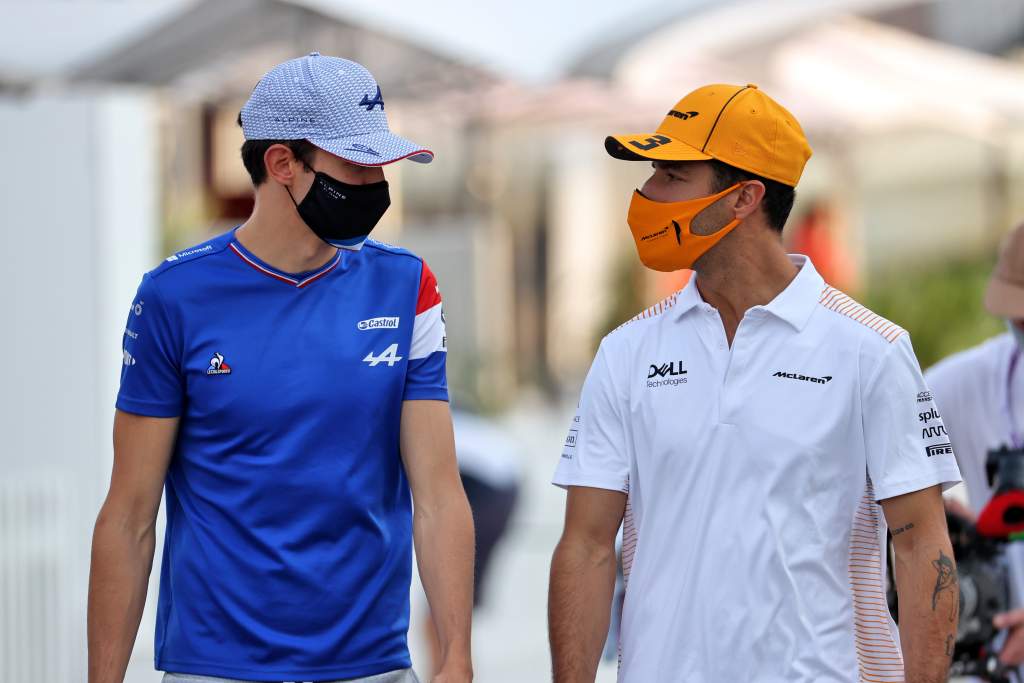 It will be the first time Ocon has been in this position. After his initial half-season in F1 with Manor in 2016, he spent two years alongside the more experienced Sergio Perez at Racing Point. Following his season out as Mercedes bench-warmer, he arrived at Renault one year after Ricciardo. But even when Ocon offered continuity in 2021, the arrival of big name Fernando Alonso again blocked his path to team leadership. Barring another driver market shock, Ocon will be in the clear next year.
Been off my phone, anything going on? pic.twitter.com/nBdeEhpYnd

— Esteban Ocon (@OconEsteban) August 5, 2022
Team leadership is a nebulous concept that is rarely enshrined in contracts or, these days, in preferred equipment. But it is a status that's conferred by performance. The stronger driver will always be the more influential as it's only logical to be guided by whichever is the better performer. That's the opportunity Ocon has in 2023.
You could argue that it has been well-balanced between Ocon and Alonso in their 35 races together at Alpine. What's more, Ocon has scored more points – 132 to Alonso's 122. But points can sometimes be an unreliable witness when it comes to assessing performance and overall Alonso has been the stronger performer, this year in particular.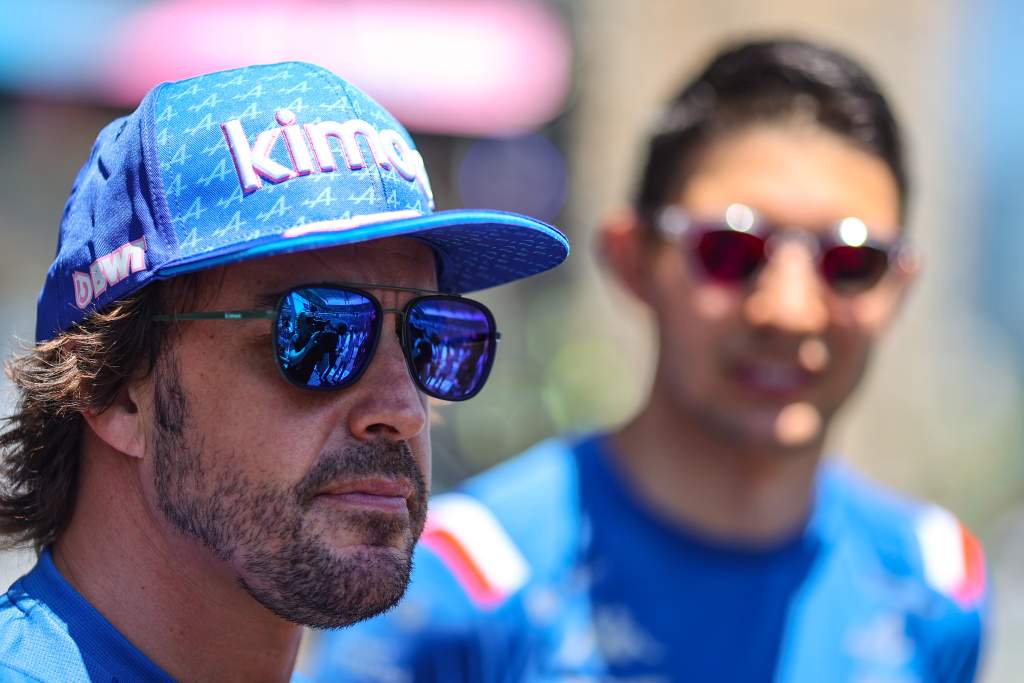 But Ocon hasn't been far behind. At times, he's been ahead, and although Alonso has had the highest peaks in terms of pure performance, Ocon has usually been close by. What's difficult to judge is just how much he's been led by Alonso's approach, especially given they generally have similar set-ups. Ocon has even said in the past that Alonso is the F1 team-mate who has been closest to him in terms of set-up demands.
That's despite their styles being a little different. Alonso has always been a more improvisational driver, Ocon one with a more classic style who craves good front-end feel to get the car correctly set up in the corner entry phase.
But given he's fared well against Alonso, who has often buried his team-mates and only been pushed by the exceptional ones, Ocon has has done his reputation plenty of good over the past 18 months.
Asked about Ocon's credentials to lead the team earlier this week, Alpine team principal Otmar Szafnauer backed him. But he also pointed out one area where Ocon needs to improve.
"Esteban is a super talent," said Alpine team principal Otmar Szafnauer. "I worked with him at Force India [in] the days of Sergio Perez as his team-mate. He was as quick as Sergio and raced Sergio hard. They were always together on the grid and sometimes they even came together in the races.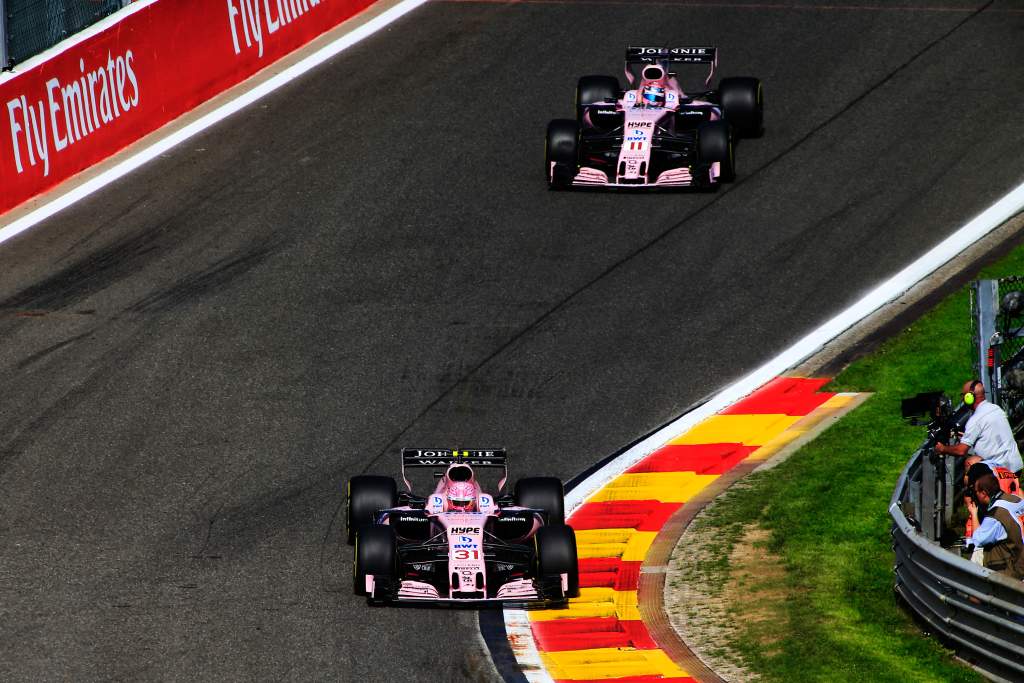 "And we've seen what Esteban is capable of with Fernando too, although Fernando's got the skill and the talent to get a lap out of the car very quickly. He needs three or four laps and he's at 99.9%.
"That extra 0.1% comes with a few laps more, whereas Esteban takes a little bit more time to get the maximum out of the car. But ultimately, on Saturday and then Sunday, he's there.
"So he needs to learn a little bit to get there a bit faster, but we're working with him on that.
"And thereafter, can he lead the team? For sure. He's getting better and better. He's got a race win under his belt. He's got, for whatever reason – some of which is luck and reliability – but he's scored good points for us this year.
"And he'll learn more by the time we get to next year."
That's a fair assessment containing a potentially significant criticism – depending on how important it will be to guide his team-mate is in terms of working down to that pace.
The other concern with Ocon is that he does tend to suffer a few too many difficult weekends with mysterious car problems when the machinery just doesn't give him the feel he wants.
Sometimes, there has been a genuine problem – for example in his difficult run before Silverstone last year when there was a front suspension issue. But on other occasions, the team has found nothing – for example when he followed up an outstanding weekend in Austria where he took sixth with a terrible qualifying in France where he doubted the car, albeit recovering to take a solid result in the race.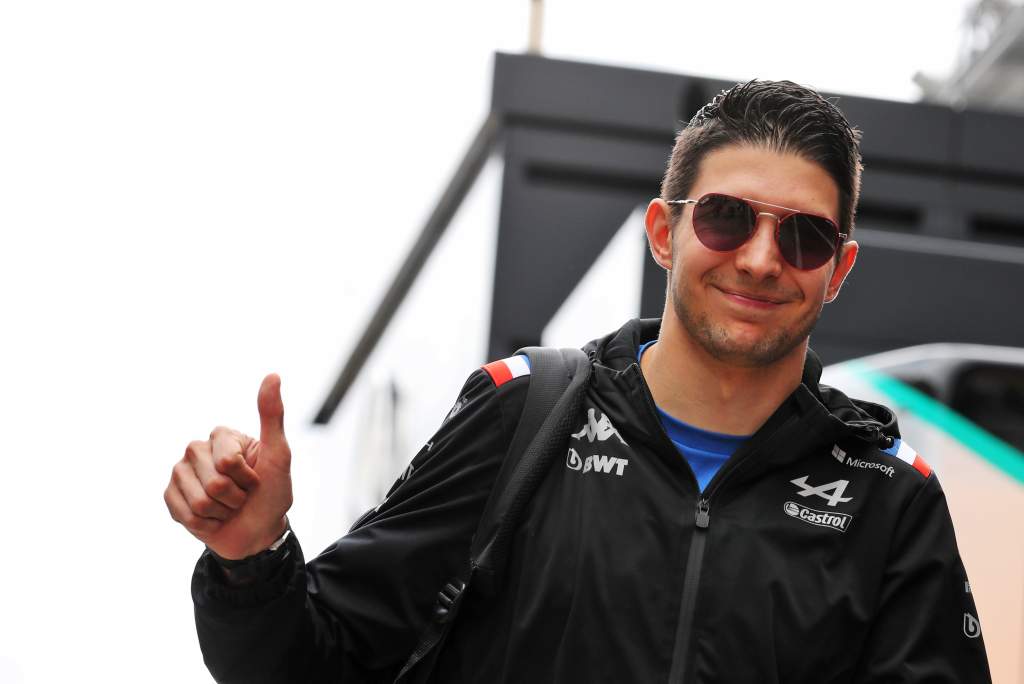 Ultimately, Ocon's credentials as a good grand prix driver are well set. He's a quick driver, one capable of taking consistently good results and who won't let Alpine down. But whether he can be more than that, certainly something approaching what there were hopes he might become in his early days when he was on the books of Mercedes, is a bigger question. Ultimately, Mercedes decided that George Russell was the driver with the greater ultimate potential, with Ocon seen as more in the Valtteri Bottas class.
What Ocon should have next year is the chance to show the best of himself. He's in an upwardly-mobile midfield team, heading into his fourth season there, has security for 2024 and will at least start off as the team's spearhead.
There's a lot of ability there, and there needed to be given he was from a modest background by F1 standards and made it to the top by gaining backing through results.
That's why, amid all the driver market chaos, it's the man standing still who now has the perfect opportunity to fulfil his potential in F1.