Esteban Ocon has acknowledged after his "terrible" French Grand Prix qualifying that he firmly believes there's a fundamental issue with his Alpine F1 car.
The Frenchman was four tenths off team-mate Fernando Alonso in Q2 and was eliminated, albeit will start as high as 10th due to penalties for Carlos Sainz and Kevin Magnussen.
But a fifth-row starting spot was little consolation for Ocon after a weekend in which he'd struggled badly starting from practice.
"A disappointing qualifying, a terrible qualifying I have to say," Ocon acknowledged. "Not where we were supposed to end up. I think the car has potential to be sixth or seventh.
"We are not happy but we are fighting with a very inconsistent car since a couple of races.
"Fifth in Austria and last in practice here, it's impossible. Not where we want to be. It's a difficult problem to fix but there is for sure a fundamental one that we need to find."
"I feel that I cannot- for example, I had a lot of oversteer at the end of the session, that I couldn't get the rear under control.
"And you know, the set-ups are very close in general between the [two Alpine] cars. It shouldn't behave like that.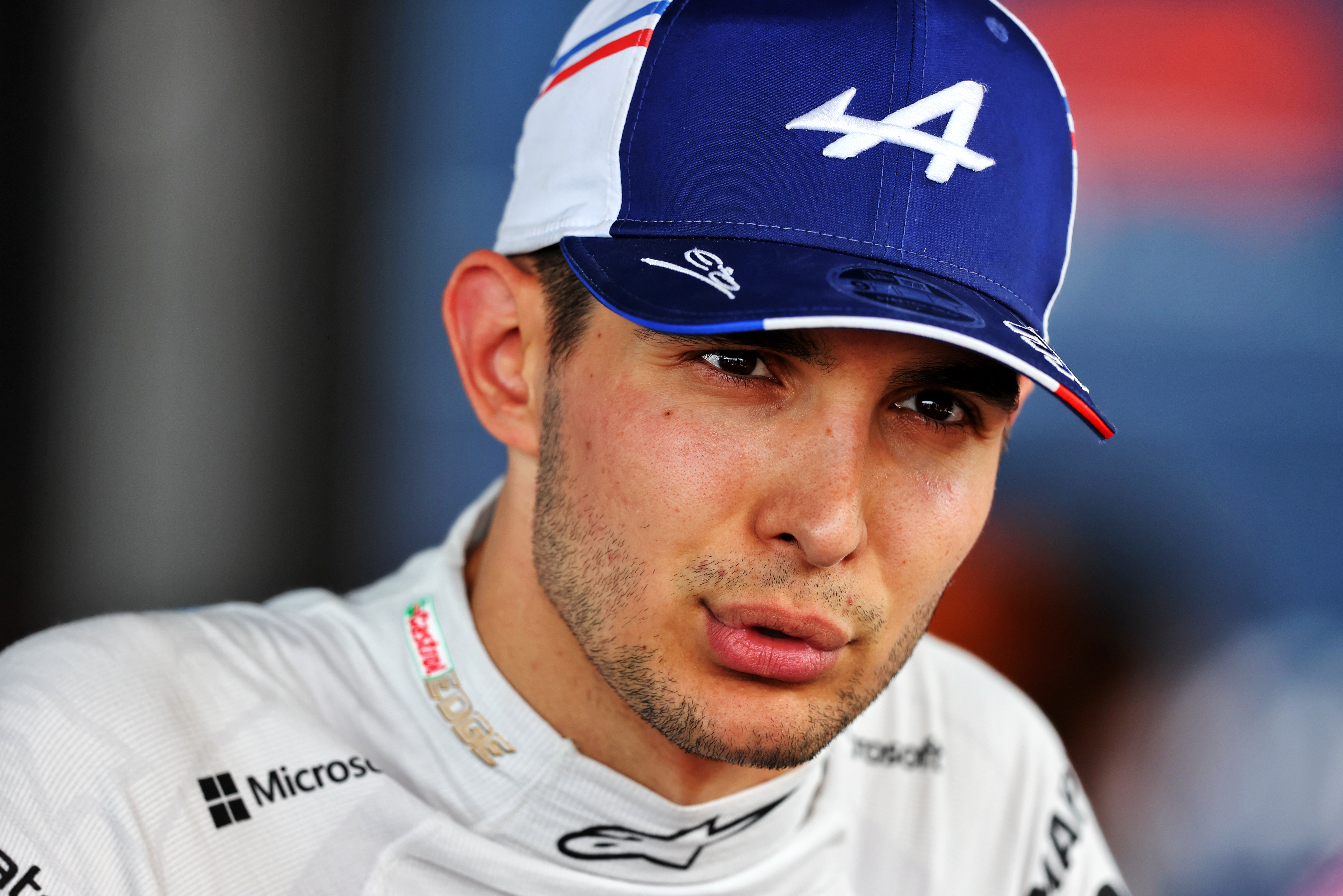 "I think the upgrades and everything that we bring, this is working as intended. But we're just doing a rollercoaster of performance, for quite a few races. That's not possible."
Ocon reiterated several times that the performance swings were "impossible" and said he'd been "missing four and a half tenths from the beginning of the weekend".
His claim inevitably harkens back to his situation from last year, when Ocon suffered a four-race score-less run before Alpine changed his chassis.
That change was followed by five consecutive races in the points, including his famous Alonso-assisted win in Hungary.
Asked whether a chassis change could be an option again this time, he said: "We will see. But yeah, we've had issues in the past, we've seen parts broken that we didn't manage to see for two or three grands prix.
"Yeah. Clearly, we can't afford to have that happening if we want to fight for fourth in the [constructors'] championship."