Alpine says it wouldn't offer Fernando Alonso the length of new Formula 1 contract he was demanding because it wanted to keep its options open in case his performance declined with age.
Even before Alonso's shock decision to leave Alpine for Aston Martin for the 2023 F1 season, an impasse over contract length was understood to be the stumbling block that had stalled Alonso and Alpine's talks.
The two-time champion was in the second year of the 'one plus one' deal on which he made his F1 comeback in 2021, but had openly suggested earlier this year that he wanted to race on in F1 for as many as three more seasons.
Alpine team principal Otmar Szafnauer confirmed that his squad had only been willing to offer Alonso a one-year deal with an option for a second, but said the second year would have been automatically secured had Alonso hit performance criteria.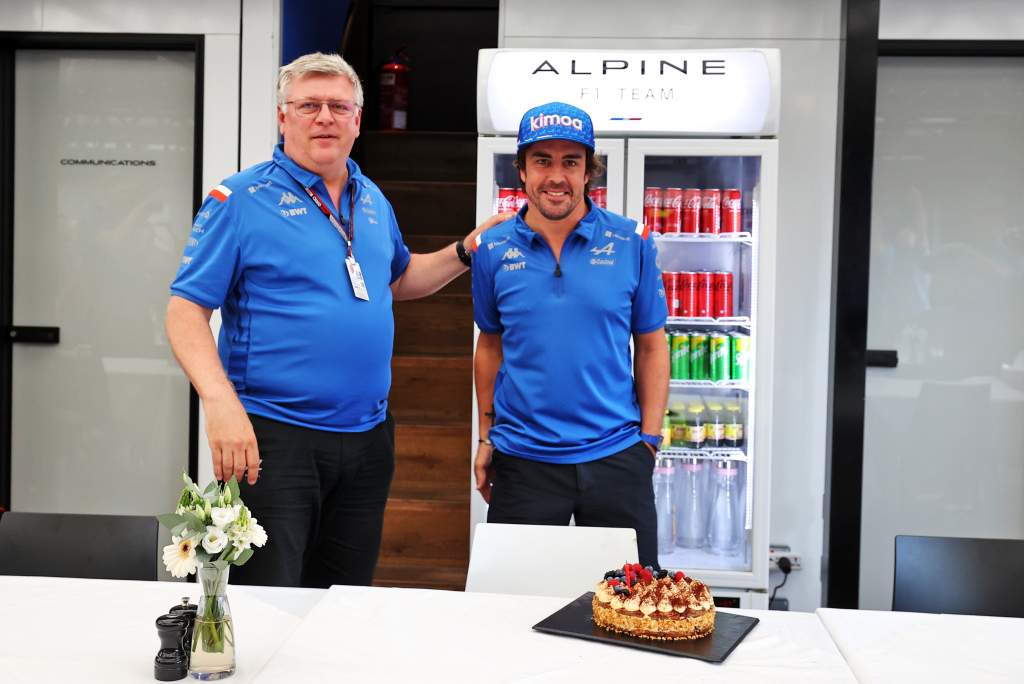 "We offered him a one-plus-one deal," said Szafnauer.
"It's hard to predict the future. So we offered a one-plus-one deal.
"And we discussed with Fernando that, 'look, if next year at this time you're performing at the same level, of course we will take you'. And that could have carried on.
"But I think he wanted more certainty – 'independent of performance, I want to stay for longer'."
Having turned 41 last week, Alonso is the oldest driver on the current F1 grid by four years. Should he stay on to the upper end of his personal prediction, he would still be racing in F1 when he was 44, by which time he would have contested over 420 grands prix and be 24 years on from his debut with Minardi in 2001.
He has always vehemently rejected any suggestion that his age might affect his performances, joking last year that at 40 he would beat his 23-year-old self "one-handed".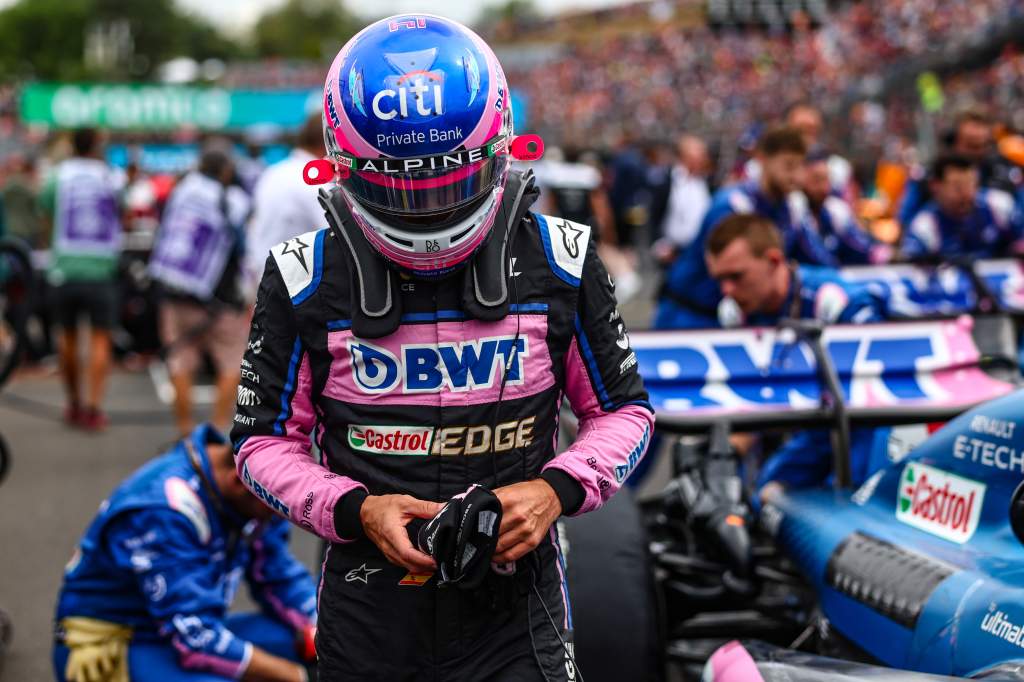 Szafnauer said the age element was the main reason Alpine was reluctant to give the kind of commitment Alonso wanted.
"I think that was the crux of the going one-plus-one as opposed to two-plus-one or three-plus-one or three years," he said.
"There does come a time where something happens physiologically to a driver, and you don't have the same abilities you did when you were younger.
"And I think it happened to Michael – I think it's fair to say Michael Schumacher at 42 was not the same driver he was at 32 or at 35.
"And it happens to other sportsmen – cricketers, with all due respect to all of you that play cricket, it's not such a physically strenuous sport. It's all about eye-hand coordination, moving the bat to the right millimetres.
"But at 32, 33, 34, the best batsmen in the world can't do it anymore. And that's because something happens to them.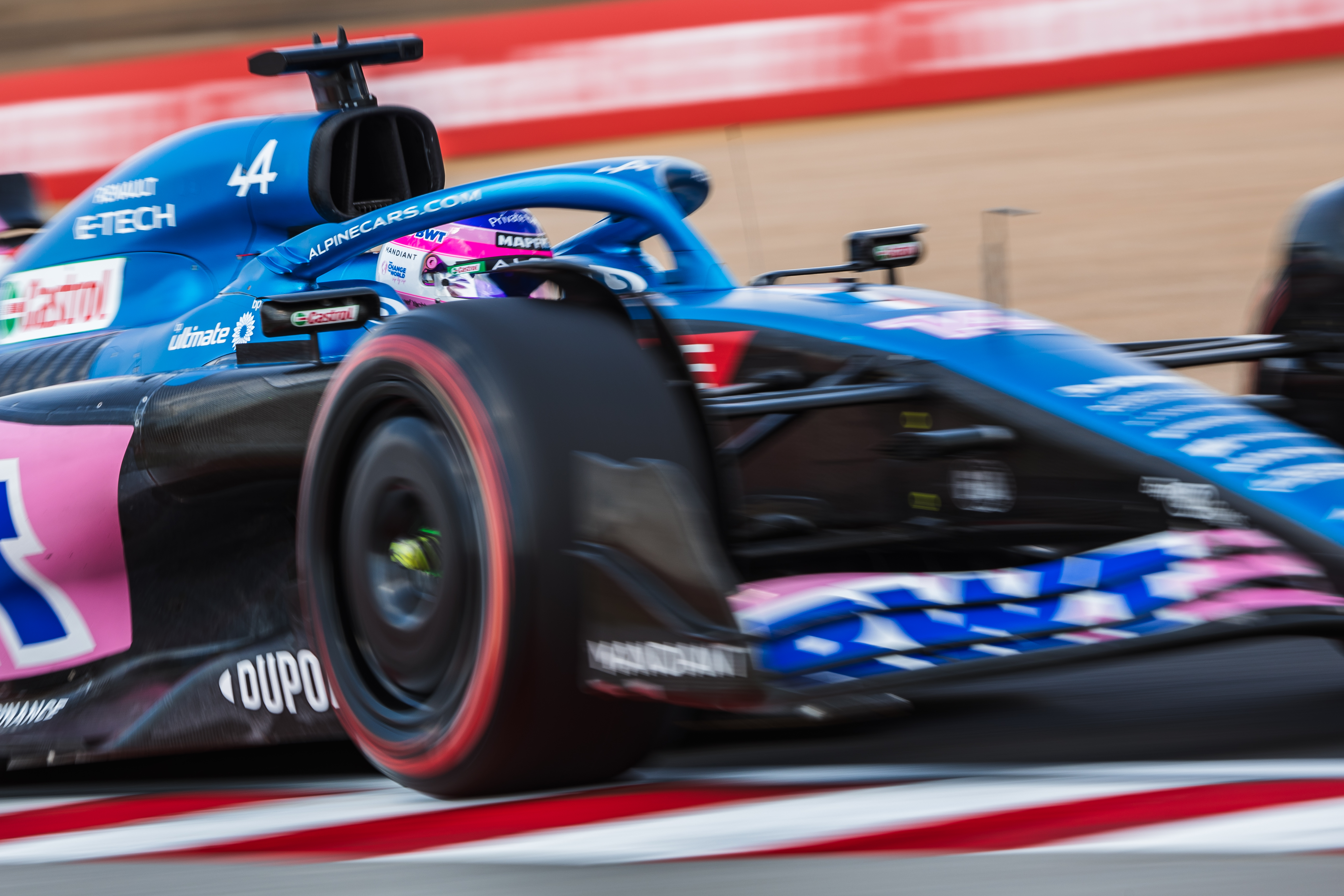 "And it happens to race car drivers too. So we're in favour of, yes, if you're performing to the high level for sure, we'll keep you. But let's do it one year at a time – and I think he wanted a longer duration."
Szafnauer underlined that he did not think Alonso's performances were tailing off at all yet, but expressed doubt over whether that would still be the case if he did three more years with Aston Martin.
"He's a great, great driver – among the best I've worked with," said Szafnauer.
"He still is competing at a very high level, he's still fast, in tricky conditions – which really shows the driver's skill – he's even better, and we saw that this year.
"If that continues for another three years, great; great for Aston and Fernando. I don't know when that will wane."
Aston Martin has described its deal with Alonso as being multi-year.
Alpine CEO Laurent Rossi had openly suggested at the French Grand Prix in late July that when Alonso finished racing in F1 he could move across to Alpine's World Endurance Championship programme, a prospect Alonso – who won both the WEC title and two editions of the Le Mans 24 Hours with Toyota during his late-2010s F1 hiatus – then distanced himself from, saying "even thinking about sportscars or Indy or whatever is like, 'not now'."
Szafnauer said Alonso was well aware of Alpine's sportscar hopes for him and had not objected.
"We had conversations with Fernando and so did Laurent, regarding 'when you do finish in Formula 1, we would love for you to continue in the family and go do other racing with Alpine'," Szafnauer insisted.
"So it wasn't really a surprise to Fernando because he agreed to do that and thought it was a good idea.
"The question was when will that happen? But when it does happen, going to Le Mans, he was absolutely happy to continue down that road."
The identity of Alpine's replacement for Alonso remains in doubt as its announcement that it was promoting its reserve driver Oscar Piastri for 2023 on Tuesday was swiftly followed by Piastri himself insisting that would not be the case. It is believed his management is trying to get him into McLaren in place of Daniel Ricciardo.