Alpine Racing CEO Laurent Rossi has confirmed that a possible future in the marque's sportscar programme is part of its discussions with Fernando Alonso about a new Formula 1 deal.
Alonso is out of contract at the end of the year and expects to have a new deal in place to remain in F1 for the near future. He is known to be keen on a two-year deal, saying recently that he feels he is "probably at my highest level driving-wise, thanks to experience as well" despite the fact he'll turn 41 next week.
However, Alpine is understood to be seeking a one-year agreement.
Alonso won the Le Mans 24 Hours for Toyota on his two appearances in the race in 2018 and '19 during a sportscar stint that also netted the World Endurance Championship drivers' crown alongside Kazuki Nakajima and Sebastien Buemi.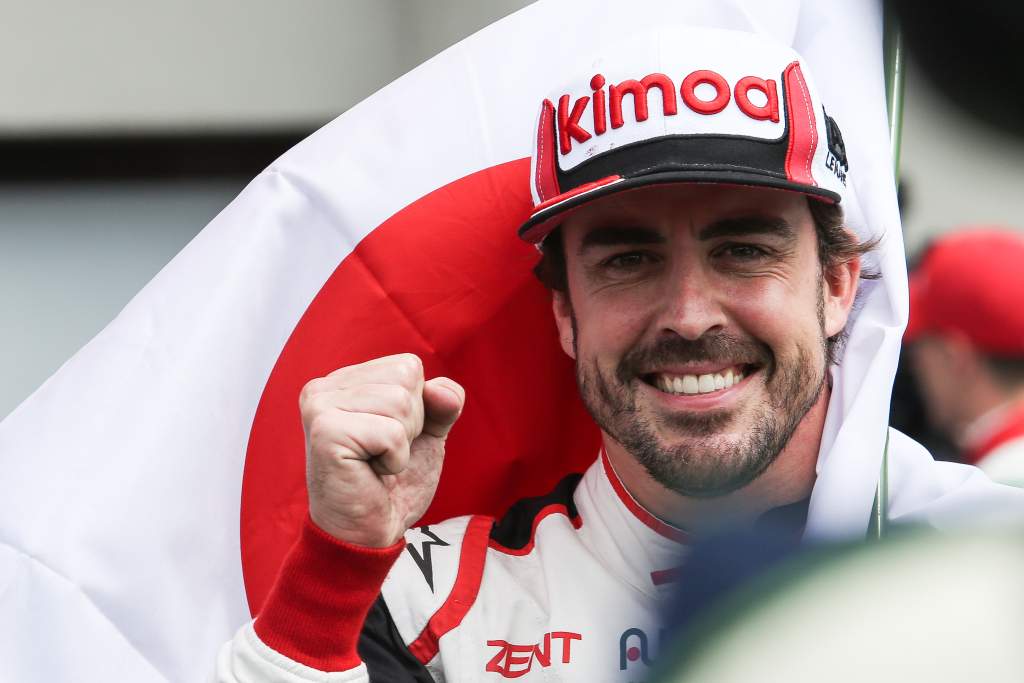 He also won the Daytona 24 Hours driving a Wayne Taylor Racing Cadillac sharing with Renger van der Zande, Jordan Taylor and Kamui Kobayashi in 2019.
That sportscar track record, combined with his status as what Rossi describes as a Renault Group "legend", makes him an obvious choice for Alpine's sportscar programme when Alonso his time in F1 comes to an end, perhaps around 2025.
Rossi also indicated that Alonso's potential value in sportscars in the long-term was also part of the reasoning for signing him. However, Alpine does also have a policy of not spreading its driving resources too thinly and has previously ruled out either Alonso or team-mate Esteban Ocon appearing in sportscars alongside their F1 commitments.
"Yes, it's always been part of the discussion," said Rossi when asked if a switch into the sportscar programme in the long-term is part of its current discussions with Alonso.
"Last year, even when we were discussing for the renewal for this year, we talked about the fact that Fernando is a legend of the sport but also a legend of the Renault Group.
"For us, he is that champion and he is always going to have a seat in LMDh. The day he switches, he will be welcome in this team.
"So obviously this is part of the discussion. We actually made that decision also thinking about it in the first place."
Whether Alonso would consider racing for Alpine in sportscars would depend on a combination of the competitiveness of the car and what alternatives are on the table.
The current Alpine WEC programme uses a 'grandfathered' Alpine A480 – actually an Oreca powered by a Gibson engine and run by the Signatech team – that races in the top class against the Toyota and Glickenhaus hypercars. Alpine has won two out of four races this season, with victories at Sebring and Monza.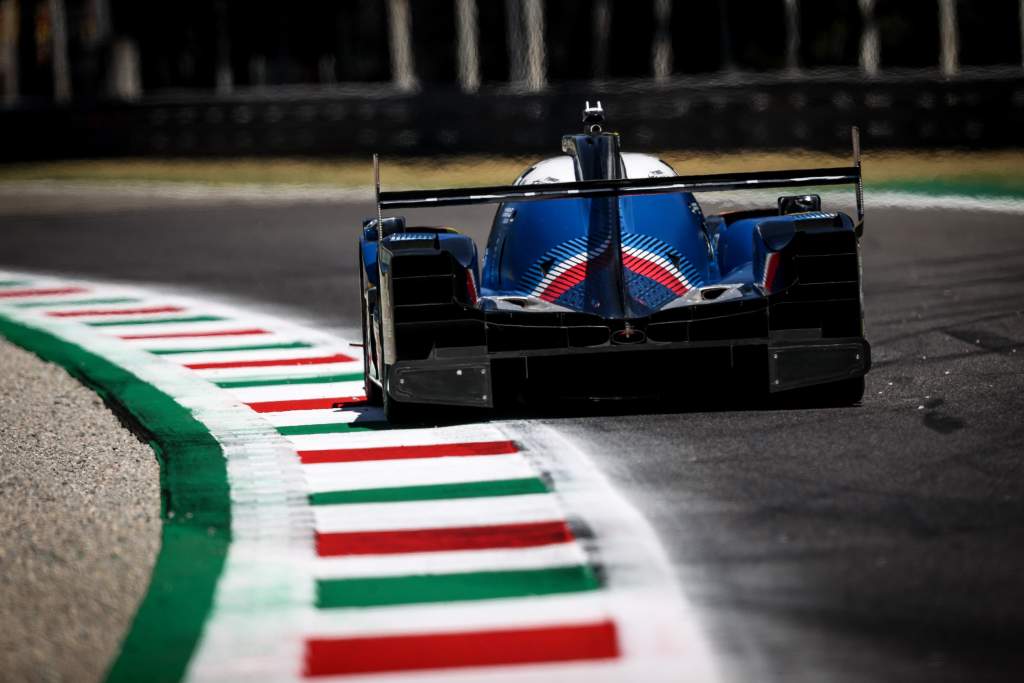 From 2024, it will enter a new LMDh car to continue in the Hypercar class. This will be powered by an Alpine engine currently in development at Renault Sport in Viry-Chatillon using an Oreca chassis.
Alonso's intentions beyond Formula 1 are unclear, although when he first took on the Indy 500 in 2017 he had the 'triple crown of motorsport' in his sights. Victory in the Indy 500 is the only leg of that achievement missing from his CV given he has already won Le Mans and the F1 title/Monaco Grand Prix (depending on which definition of the triple crown you prefer).
He also said five years ago that he wanted to win in as many different series as possible, which if it still holds true today might mean he would prefer taking on other challenges beyond returning to Le Mans.
"If I want to be the best driver in the world there are two options," said Alonso in 2017. "I win eight Formula 1 world championships, one more than Michael [Schumacher], which is very unlikely.
"The second one is to win different series in different moments of my career and be a driver that can race and win in any car, in any series."
Alonso was asked about his Indy 500 ambitions ahead of May's Spanish Grand Prix, not ruling out making a fourth attempt at the race – he also failed to qualify in 2020 and finished 21st two years ago – but stressing it would not happen while he's still in F1.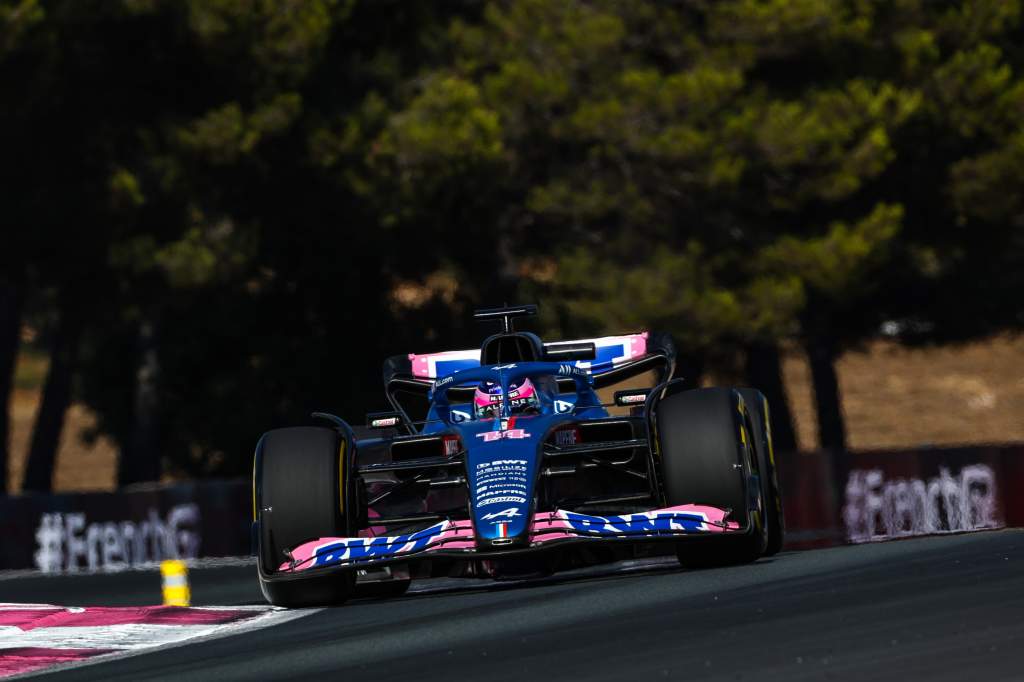 "I will see when the time arrives," said Alonso when asked to clarify his Indy 500 aspirations. "Sometimes you have to answer questions about what I will do in three or four years' time and if I will go back to Indy.
"Right now, my head obviously is totally focused on the race weekend and Formula 1 right now. And I see myself racing here for a few more years.
"After that, I don't know. I cannot say yes, I cannot say no to the Indy 500. What is for sure is that now, it is not in my head because I'm fully focused here."