Fernando Alonso has started from the front row in Formula 1 38 times. The most recent occasion was a greater achievement than most and contrary to how he played it down at the time, it meant a lot to the two-time world champion.
Moments like Canadian Grand Prix qualifying help the world see Alonso the way the Alpine driver sees himself: competitive, hungry, and still capable of doing the job.
"It's not like they are asking 'who is this guy?'," Alonso tells The Race in an exclusive interview.
"But, you know, 'what's he adding to the sport?'.
"And weekends like Canada or the second part of last year, I think they can feel that I can still add something to the sport."
Qualifying second in Canada was Alonso's best grid position of his F1 comeback. It was also his first front row start in 10 years. The mostly wasted second half of Alonso's F1 career is well-documented but even in that context, a decade's wait just to start on the front row again seems like an age.
Alonso cares about that. Not because he's forgotten how it feels but because back in 2012 it was obvious to see he was at the peak of his powers. And F1's fanbase has shifted since then.
To a lot of new fans in particular, Alonso has either looked like little more than a frustrated midfield driver or been an outright absentee, having spent 2019 and 2020 out of F1. So, he was already a lesser driver in the eyes of some fans than he probably deserved to be.
That being the case, Alonso worried that returning at anything less than his best would cement the view that he was a spent force – with the underwhelming second careers of Michael Schumacher and Kimi Raikkonen on his mind.
"I know the first row is not the end of the world and I have been in that position a few times already," Alonso says, referring to Canada qualifying again.
"But it meant a lot because when you decide to come back, you need to put away a few things in life – family, friends again – and have full dedication for the job you do, travelling, the physical aspect, the mental aspect, everything and the pressure that you feel in your shoulders.
"Because you are Fernando Alonso, and everyone will look at you if you are doing well.
"And I know that there were a couple of examples in the past that people were coming back, Kimi or Michael, that they were maybe… we all had the feeling that they were not the same as before. And I didn't want that in my comeback.
"I think, more or less, I'm achieving that. I'm the same as I was before. And that was important for me.
"Even if I felt inside that I was the same, I have to prove it from time to time and weekends like Canada help to have this feeling in the paddock."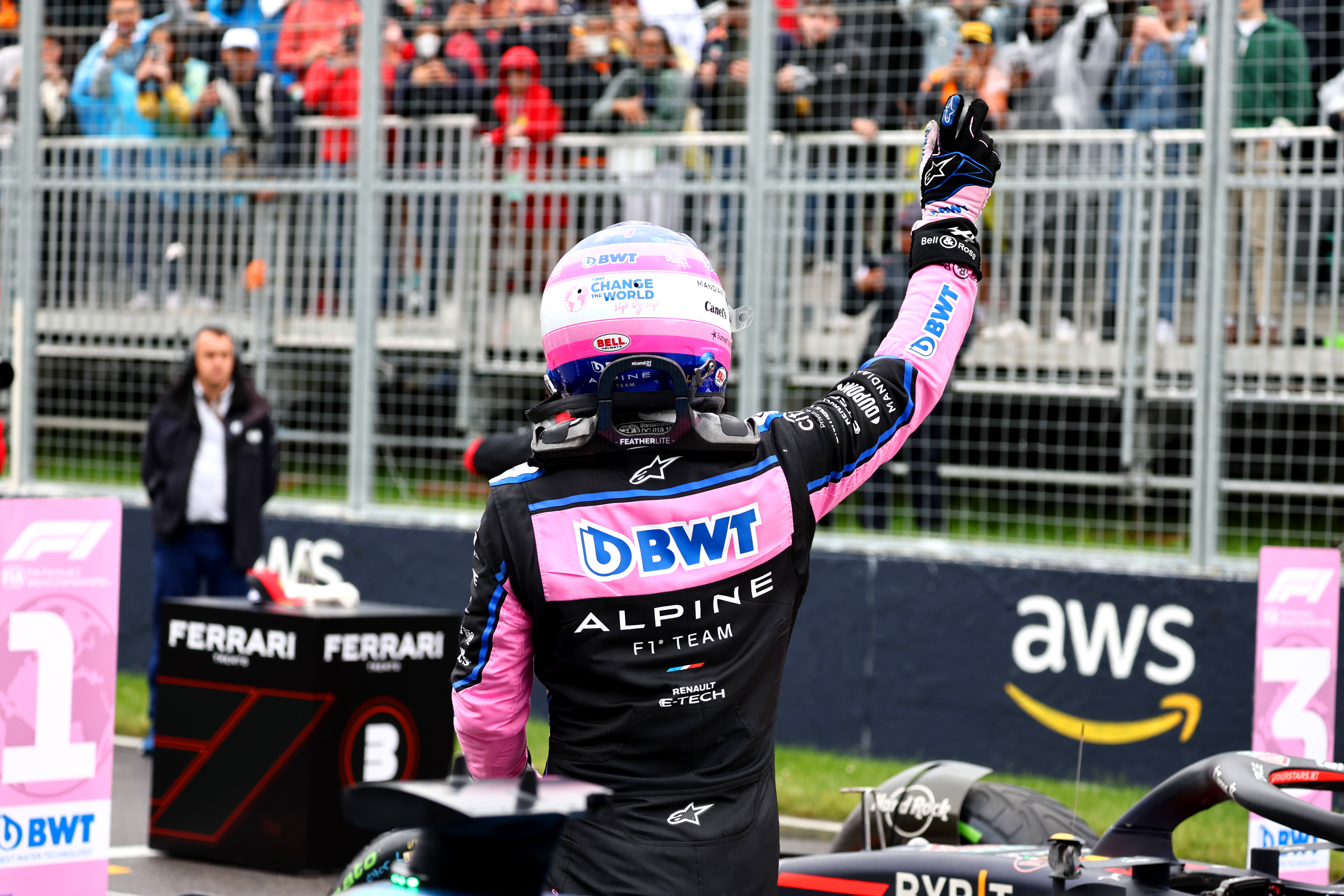 So, was this an external point to prove – or something to himself?
"You are aware of things and you are aware of maybe the opinion of the people," he says.
"And you have to do hundreds of interviews, and they are asking you how you feel at 40 and if you are exactly the same as before.
"And what is the ambition now? Now you come back at 40, this is just for fun, or do you really feel fast?
"It's not that you get angry… but of course, I feel fast. If not, I will never come back."
Alonso's break from F1 in 2019 and 2020 had mixed results. He became a two-time Le Mans 24 Hours winner and a World Endurance champion, failed to qualify for the 2019 Indianapolis 500 then finished a muted 21st a year later, and expanded his racing remit so widely he even made his Dakar Rally debut.
But as he's hinted at, Alonso's results in the first year back in F1 should have already gone a long way to convincing doubters about the level he'd perform at.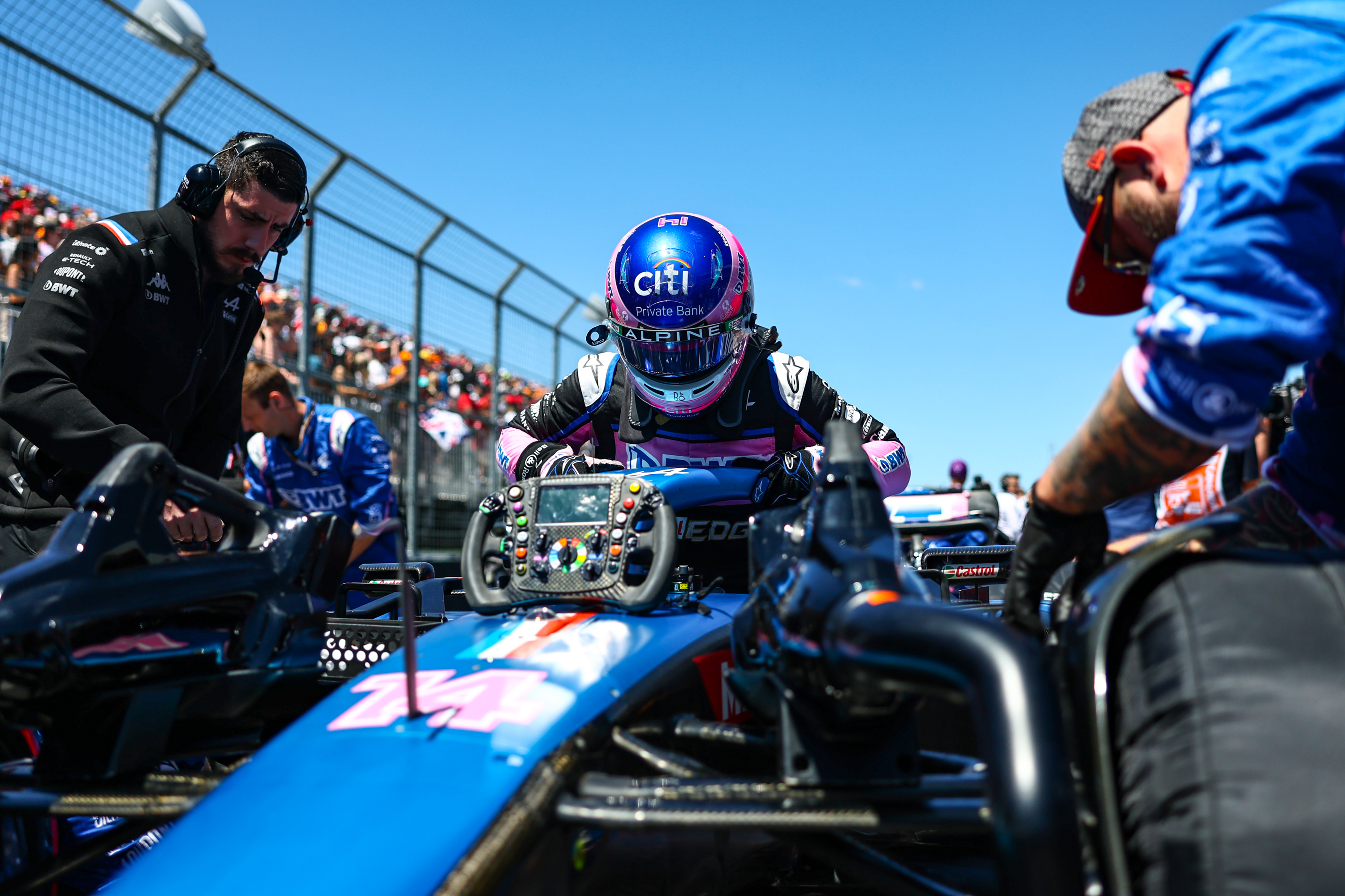 He admits he was "not 100%" in the first half of last season. Alonso needed some time "to find the rhythm again into Formula 1 things, the pitstops, the starts, the restarts, all the changes on the steering wheel and things like that".
"This year, or the second part of last year, I feel much more normal," he says.
Alonso is still waiting for the car he wanted to break free of the F1 midfield. Last year, though, he still did everything he could – beat team-mate Esteban Ocon in the championship, finished in the top half of the points, and returned to the podium with a third-place finish at the Qatar Grand Prix.
Not bad for a man who, as everyone kept reminding him, turned 40 mid-season. But not enough to stop the questions, especially as he has yet to nail down a contract for 2023 (and perhaps 2024) as well.
"Now that I will be 41 in Hungary, it [his age] will be the topic in Hungary!" he laughs.
"I don't feel different in Hungary than what I felt last year at 39. But I'm aware of that.
"And let's say that there is a new generation of fans as well now that were not there in 2006, when I won the championship, or they were not in 2012, when I was in Ferrari fighting for the championship.
"Now there are 50% new viewers, and they never saw Alonso fighting for podiums and wins. So now you come back, and it's not like 'who is this guy?', but you know, 'what's he adding to the sport?'. Weekends like Canada or the second part of last year, I think they can feel that I can still add something to the sport."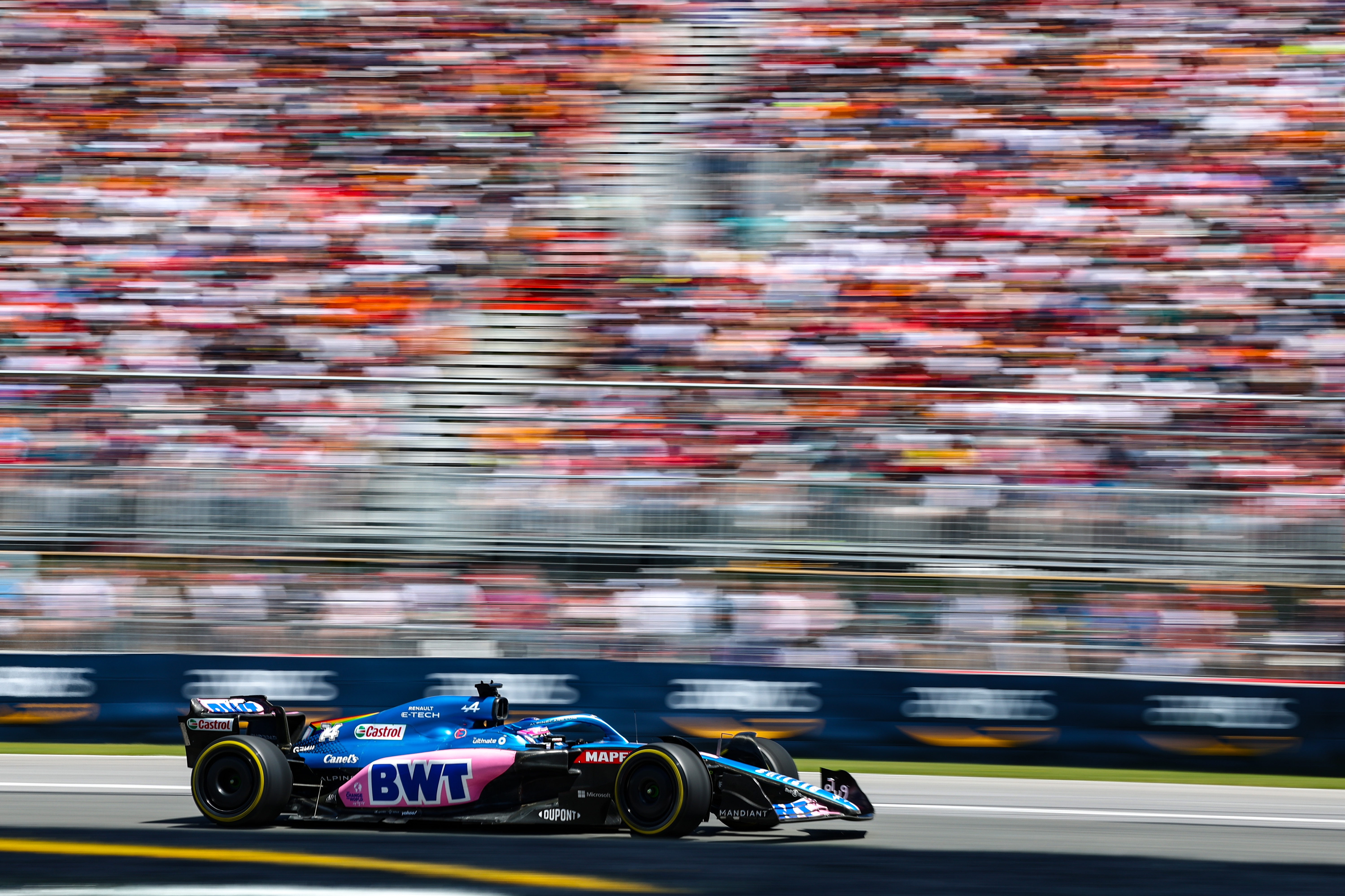 Quality and longevity will be part of Alonso's legacy. As a veteran of 344 starts who will surpass Raikkonen's record of 349 before the end of the 2022 season, he is standing the test of time. There is little, if any, hint of degradation.
That cements his reputation as an all-time great even though his career has failed to hit the heights it once promised.
Yes, Alonso is a winner of two world championships and 32 grands prix and has 98 podium finishes. He may well reach a century before he finally calls it a day. But the brutal reality is the halcyon days, in terms of results, are a long way in the past.
And Alonso suspects that is why he's in a permanent state of needing to prove himself. When he talks about new fans and them not seeing results that would mark him out as the ultra-successful driver he's always been known as, we ask him, how does he hope they view him?
"A fighter," he replies. "Someone that doesn't give up that easily. And always tries to perform at the maximum in any free practice, qualifying, the race, any condition or any position you're fighting for. It can be the win or can be P12.
"It's important to me that people realise that I love competition, and I love the sport."
Alonso has always been whatever F1's narrative needs him to be – the young gun deposing Michael Schumacher, the antagonist at McLaren alongside Lewis Hamilton, the underdog at Ferrari, the pantomime villain in the McLaren-Honda years. Arguably he's now in a new role – the wily veteran, still ultra-combative, still insatiably hungry, still showing the kids the way around a track.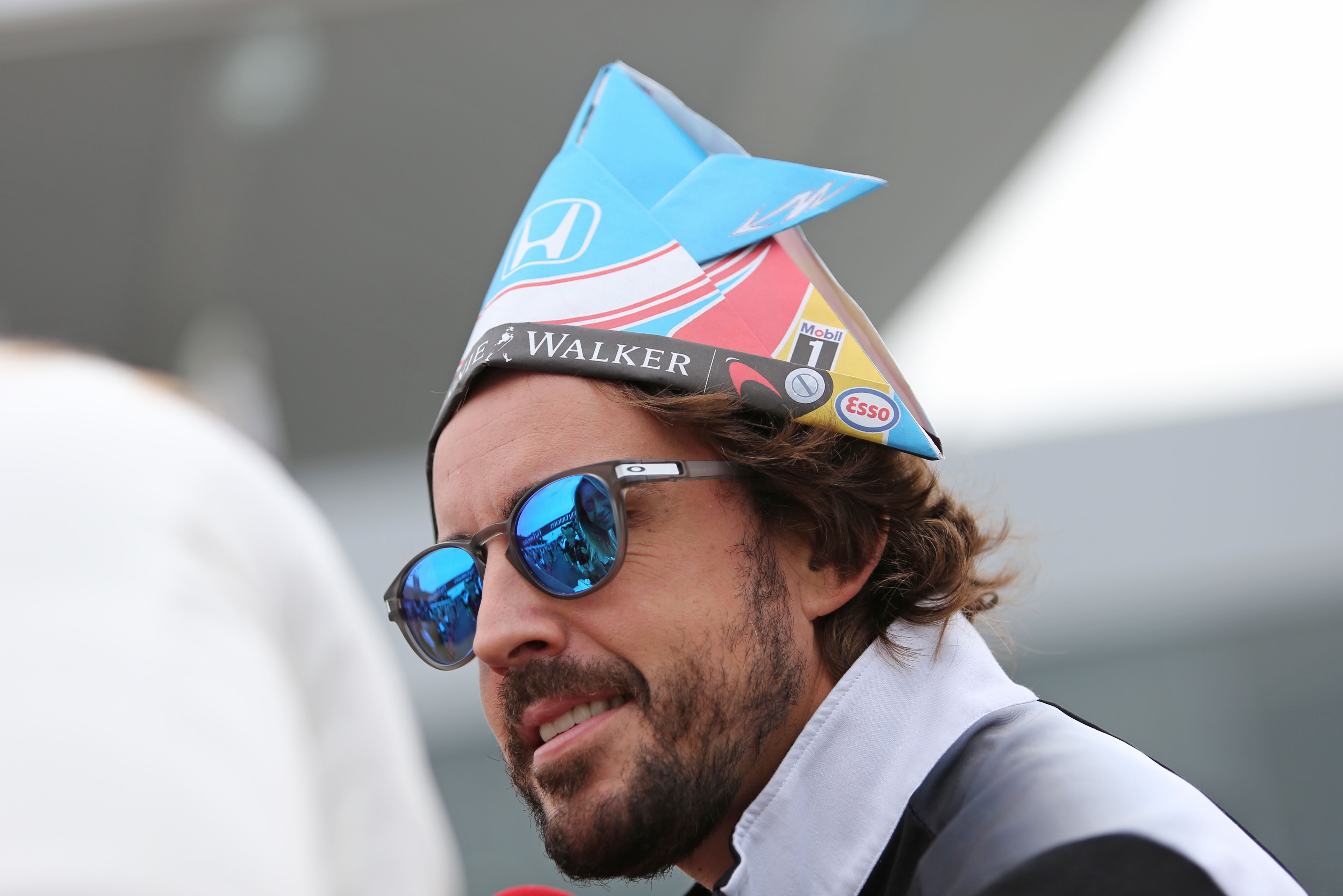 And then, just as you wonder if Alonso's gone soft, worrying so much about what others think of him, he cuts through the sentiment with a blunt observation on why he should have to make this much effort to convince people of his abilities at all.
"I think the perception from the outside or the feeling towards me, has changed, from time to time," Alonso muses.
"And in 2007, maybe people had a perception of what I was as a driver or as a person. Then that changed when I was in Ferrari, I was a very nice fit in the Latin team and things like.
"Now I think that the fans that we have now, there are new fans and in a way – and I don't want to lack respect to them – but they don't know much about Formula 1.
"They just are more like a football kind of fan, where they just follow the results, whoever is winning does the best. And whoever is last is not Formula 1 level.
"They don't understand much about car performance and the package that you need. So you are on more of a rollercoaster kind of feeling, of perception, of what the people feel about you.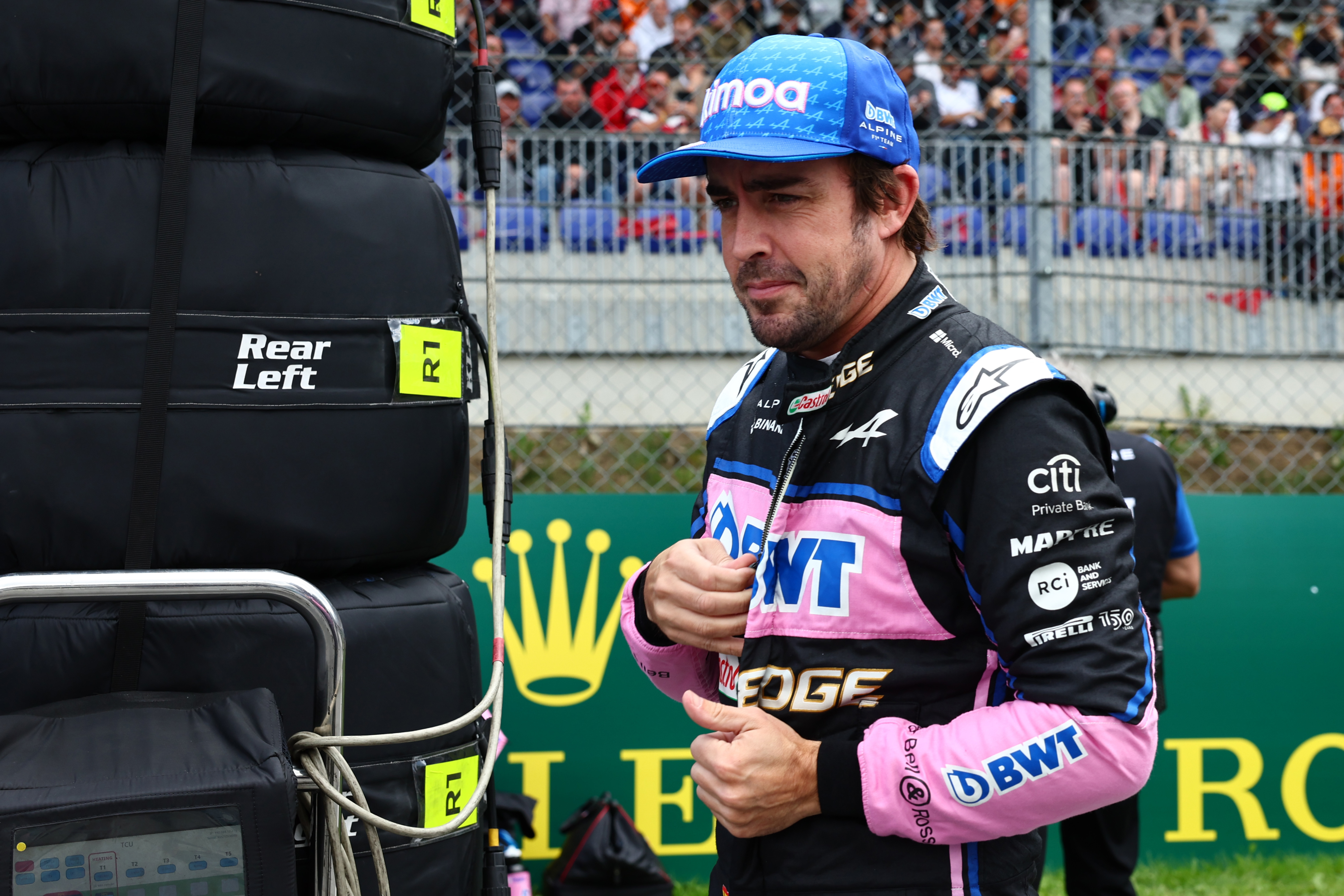 "When you do a good weekend, you seem like God. And when you do a bad weekend, you are too old – or you are too young or whatever.
"But we are all going through these phases. I think now the fans, they are just watching the race immediately, they have a feeling and then switch off until the next Sunday.
"There is not a proper culture of Formula 1 anymore."
Alonso's mastery of the soundbite remains as sharp off-track as his driving on it.