Although there have been a few cursory mentions of Esteban Ocon's name when discussing Mercedes' future Formula 1 driver line-up, in reality when that vacancy arises it's surely going the way of George Russell.
But just a couple of years ago it seemed only a matter of time for Ocon.
In fact he came tantalisingly close to standing in for an unwell Hamilton at the 2019 German Grand Prix – the exact same opportunity as Russell would later get.
Had Hamilton elected to stand down that Hockenheim weekend, the rainy circumstances of race day could hardly have been better for Ocon, a brilliant wet weather driver, and one who furthermore was already intimately familiar with the Mercedes W10.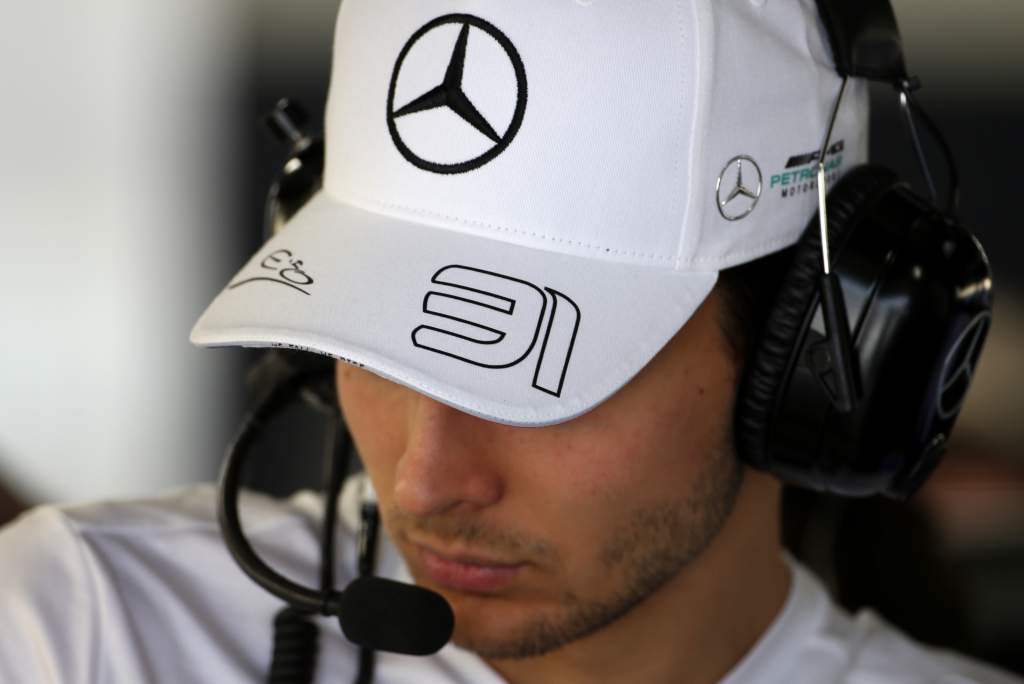 Ocon fighting with his old F3 foe Max Verstappen for victory in the rain – and quite conceivably outperforming Valtteri Bottas – may have changed the whole trajectory of his career.
It would have been timely too, for it was as Toto Wolff was weighing up whether or not to extend Bottas' contract. There was a potential seat there for 2020, Ocon had worked with the team as third driver for the year – and it would have been an entirely appropriate moment for any change to be made. A starring performance in the wet German Grand Prix just might have clinched the deal.
But he didn't get the race opportunity and it was his misfortune to be sitting the season out just as Mercedes junior driver Russell, having blitzed the 2018 F2 championship, was starring in his rookie season with Williams, trouncing a returning Robert Kubica and dazzling the team with his speed.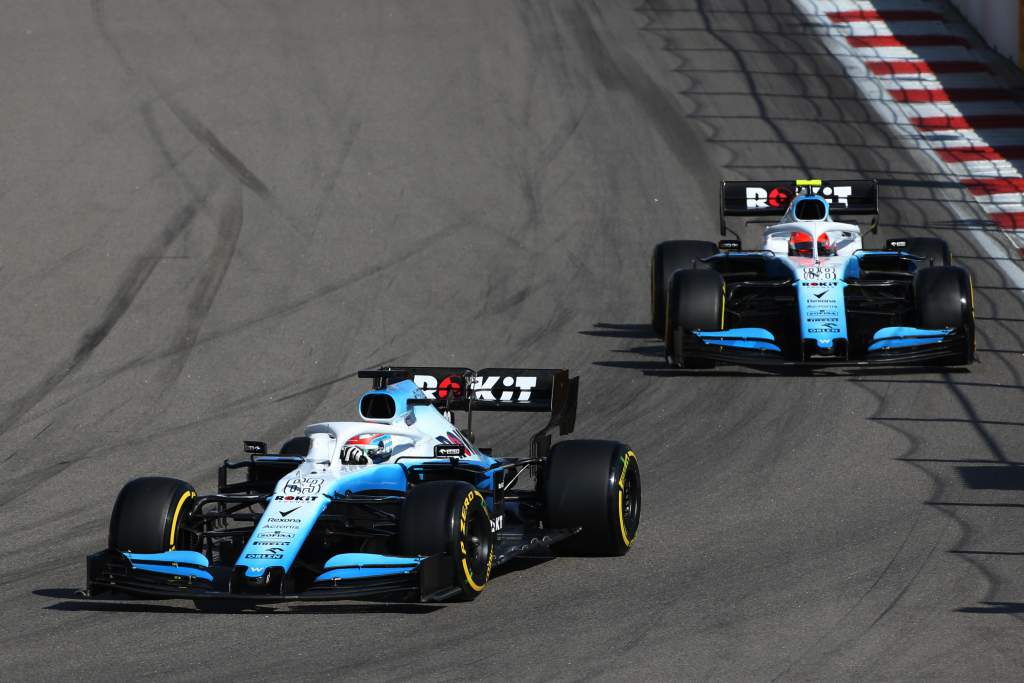 In reality, Ocon had never quite made an overwhelming case for himself to make the transition from a Mercedes-assisted junior to the new Hamilton-in-waiting. The whole idea of the Mercedes junior programme is to find the next F1 superstar and ultimately Ocon didn't do quite enough to make that case overwhelmingly. Russell, meanwhile, has not put a foot wrong in the car or out.
Ocon had leapfrogged ahead of the original Mercedes junior Pascal Wehrlein as the favoured one. Ocon was quick, Wehrlein arguably quicker. But somewhere along the line Wolff, having helped Wehrlein get his break into F1 with Mercedes-powered Manor in 2016, made the judgement call that Ocon – European F3 champion of 2014 and GP3 champion of '15 – would henceforth be prioritised.
Ultimately these are subjective calls but Wehrlein (the 2015 DTM champion at 18 years old) somehow didn't create as favourable an impression as Ocon.
Part-way through 2016 they were teamed together at Manor when Rio Haryanto's money ran out. So Mercedes supplied the little team its other junior, Ocon, from Spa onwards. In their time together Wehrlein was 5-2 ahead in qualifying by the handy margin of 0.245s. But that was with half-a-season's head start.
Wehrlein five times that season got the Manor through to Q2, which was a superb achievement, and his first laps were invariably terrific. But Ocon came on increasingly strong as he gained experience and in the wet Brazilian Grand Prix he was one of the stars, completely eclipsing Wehrlein – who admitted to being spooked by the appalling conditions and near-zero visibility.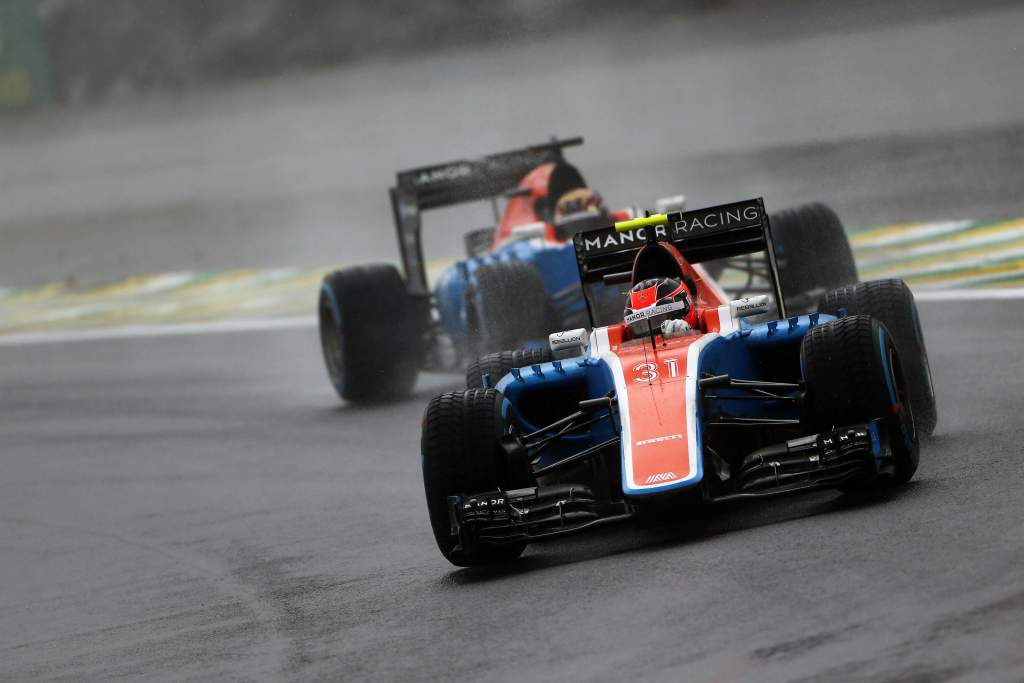 Mercedes was keen to have one of its juniors at its partner team Force India for 2017 and both tested with a view to racing there alongside Sergio Perez. Their performances in the car were quite closely-matched but Ocon made much the better impression outside of it, ultimately securing him the drive.
Although Wehrlein eventually got a seat at Sauber for '17 (by then a much less competitive proposition than Force India), the momentum of his Mercedes partnership was lost.
Ocon was now the favoured one as he prepared for his first full season of F1. But 19-year-old Russell was by now on the Mercedes radar having finished third in the 2016 F3 series, set pole on his first visit to Macau and dazzled Wolff with one of his highly impressive PowerPoint presentations (which would later leave a mark on the Williams team too).
As Ocon was proving quite closely-matched on pace with Perez at Force India, Russell blitzed the GP3 championship in his first season as a Mercedes junior.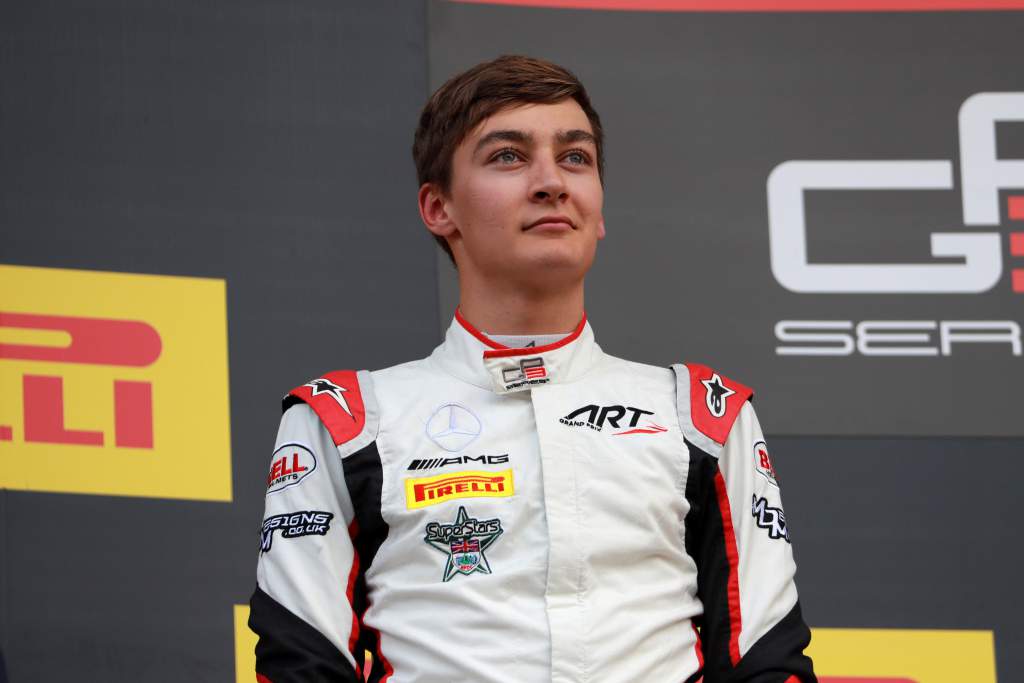 Russell's whole persona is ultra-professional and he will wring the neck of every opportunity. This sheen and studious application marks him out – as does his talent. He eventually makes an overwhelming case for himself and is a quietly unstoppable force.
These things, the details that mark one driver out from another, only become apparent over several seasons. Ocon meanwhile remained quick at Force India into his second season there in 2018 but no quicker than Perez (their average qualifying difference was 0.005s in Ocon's favour that year, but he still trailed the super-experienced Perez in the points standings).
There were several moments of on-track contention with Perez, who is notoriously hard-edged wheel-to-wheel. They weren't necessarily his fault but Ocon is a tough nut himself, having forced his way into the sport with very little resource behind him.
That combative side maybe worked against him on occasion and his collision as he tried to unlap himself from race leader Verstappen in Brazil, which cost the Red Bull driver victory, was unnecessary.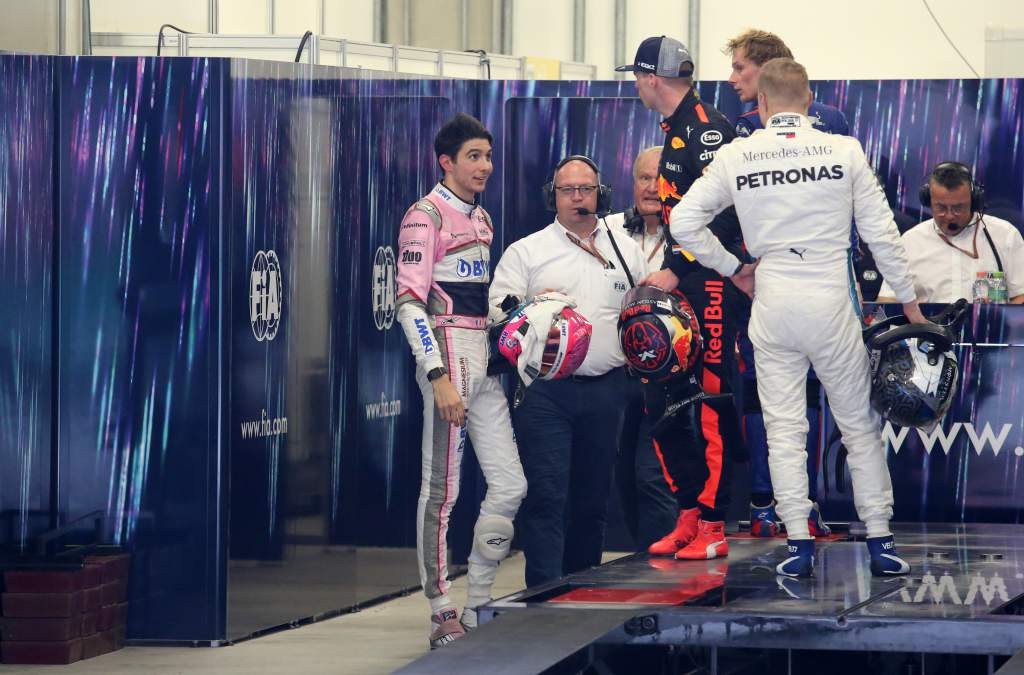 The contretemps between the two in the weighing area afterwards also placed a question mark about how such a personality might fit in as Hamilton's team-mate in an environment where Bottas's agreeable personality had allowed Hamilton to reach greater heights than when he had the combative Nico Rosberg alongside.
At just the time this was happening, Russell was embedding himself further into Mercedes, in between blitzing the F2 championship as a rookie. At the grands prix which didn't clash with F2, he would travel with the team, sitting in on debriefs, doing valuable work on the simulator.
He'd got his first ever run in an F1 car at Budapest in 2017 when still in F3 and the forces had made his eyes bleed. But getting in the car for two days at the equivalent test a year later, he was far better-prepared and created something of a sensation by topping the times ahead of the very quick 2018 Ferrari of Kimi Raikkonen – and with a time that was quicker than the car had lapped there previously.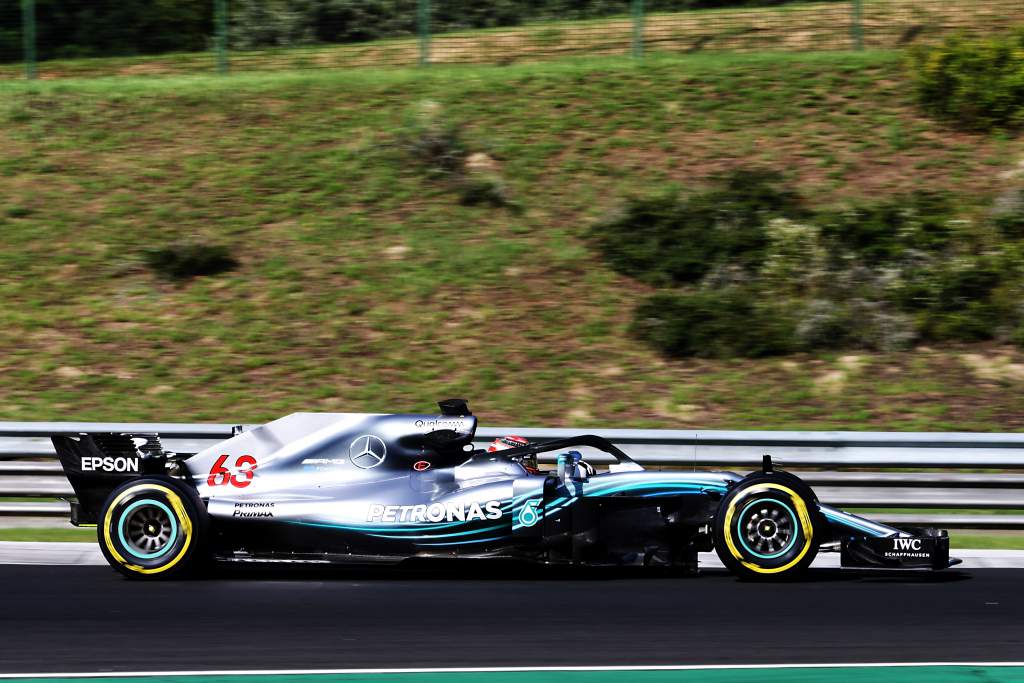 More than that, he'd made a hugely positive impression on the engineers with his feedback and methodical way of working. The foreshadowing of his sensational Sakhir performance last year was right there in that 2018 test.
Ocon had not done anything wrong specifically – and he'd qualified a brilliant third at Spa. But Russell was making waves inside Mercedes. Then Lawrence Stroll's purchase of Force India meant there was no longer a place there for Ocon, as Perez was retained.
Wolff negotiated Ocon a 2019 drive at Renault, which was reneged upon when Daniel Ricciardo surprised the team by announcing he'd like to join. It's difficult not to see that Renault drive intended as a "thank you for your efforts and good luck for the future" gesture from Wolff, in much the same way Wehrlein's 2016 Manor drive had been.
In two full seasons of F1 Ocon had done well, but had not made a case for himself as Hamilton's natural successor. So his retention as Mercedes third driver for 2019 was very much a consolation prize of a consolation prize.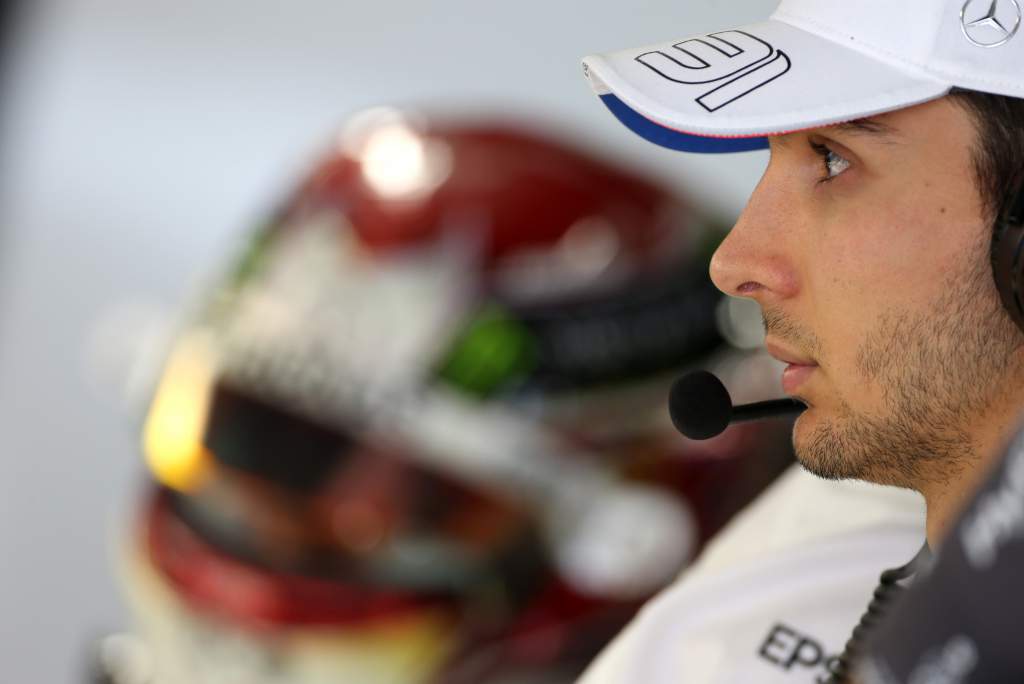 Russell – about to embark on his F1 rookie season with Williams – had by now usurped him. Ocon was no longer seen as a potential Hamilton replacement. But he might yet have made a Bottas replacement.
He believes he was close to securing Bottas's seat for 2020. Maybe.
"The swinging argument for me," said Wolff after extending Bottas' contract, "was putting Ocon against Hamilton, who has been with Mercedes for seven years and is at the peak of his game, is not good for him, especially after sitting out one year.
"We might find the story exciting and probably he would have done well but there is only one guy who ever did well against a superstar and that was Lewis Hamilton himself [in 2007 versus Fernando Alonso].
"So I don't want to risk his career and I don't want to risk him trying to do something to win against Lewis. That was the tipping point."
Wolff also made an oblique reference to the perils of pairing Hamilton with a combative team-mate, saying: "We have had a number of difficult years with Nico and Lewis. There was a bad atmosphere back then."
Ocon finally found his way to Renault one year late and last season was quite conclusively outperformed there by Ricciardo. But was quicker when it rained.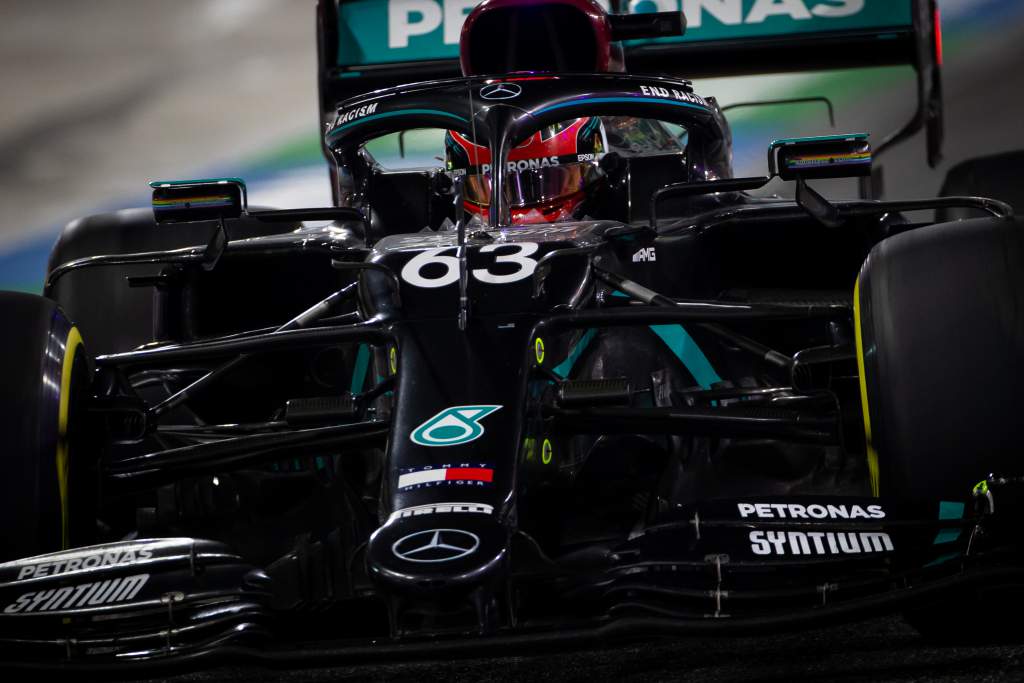 Russell, meanwhile, after a season of occasionally dragging the Williams into grid positions it had no right to, made that sensational stand-in appearance at Sakhir where he completely eclipsed Bottas. Which did absolutely nothing to dispel the idea that he just might be the natural Hamilton successor at Mercedes.
Maybe a stand-in at that wet Hockenheim '19 race may have swung it for Ocon as the Bottas successor, for these were conditions in which he invariably shines. He would, though, have been nowhere near as well prepared as Russell was last year and would have been taking over the car into Saturday morning. So maybe not.