"What do you want me to reply to that?" laughs Esteban Ocon.
He'd been asked if his 2021 Formula 1 season was a 'lose-lose' situation, where he'd be up against an external perception that if he beat his 39-year-old F1 returnee team-mate Fernando Alonso, he'd merely beaten an old man, and if the opposite happened, he'd been beaten by an old man.
"He doesn't look like a 39-year-old, and he doesn't drive like a 39-year-old," 24 -year-old Ocon continued.
"Trust me, he will be ready. And he will be performing at a top level. No doubt he will be strong. But I will do my best against him."
It's in Ocon's interest to talk Alonso up. Alpine knows it will most likely need a replacement for Alonso after 2022 given the way the double F1 champion's approached this deal, and Ocon is only contracted for 2021 right now.
Assuming Alpine wants to keep some year-to-year continuity and avoid a clean slate complete driver change going into 2023, it needs to know this season that Ocon's worth its long-term faith, or pick someone it thinks is a better bet for 2022 so they're up to speed with the team when Alonso goes.
Ocon's 2021 situation has parallels with Nico Rosberg going up against a returning Michael Schumacher at the then-new Mercedes team in 2010.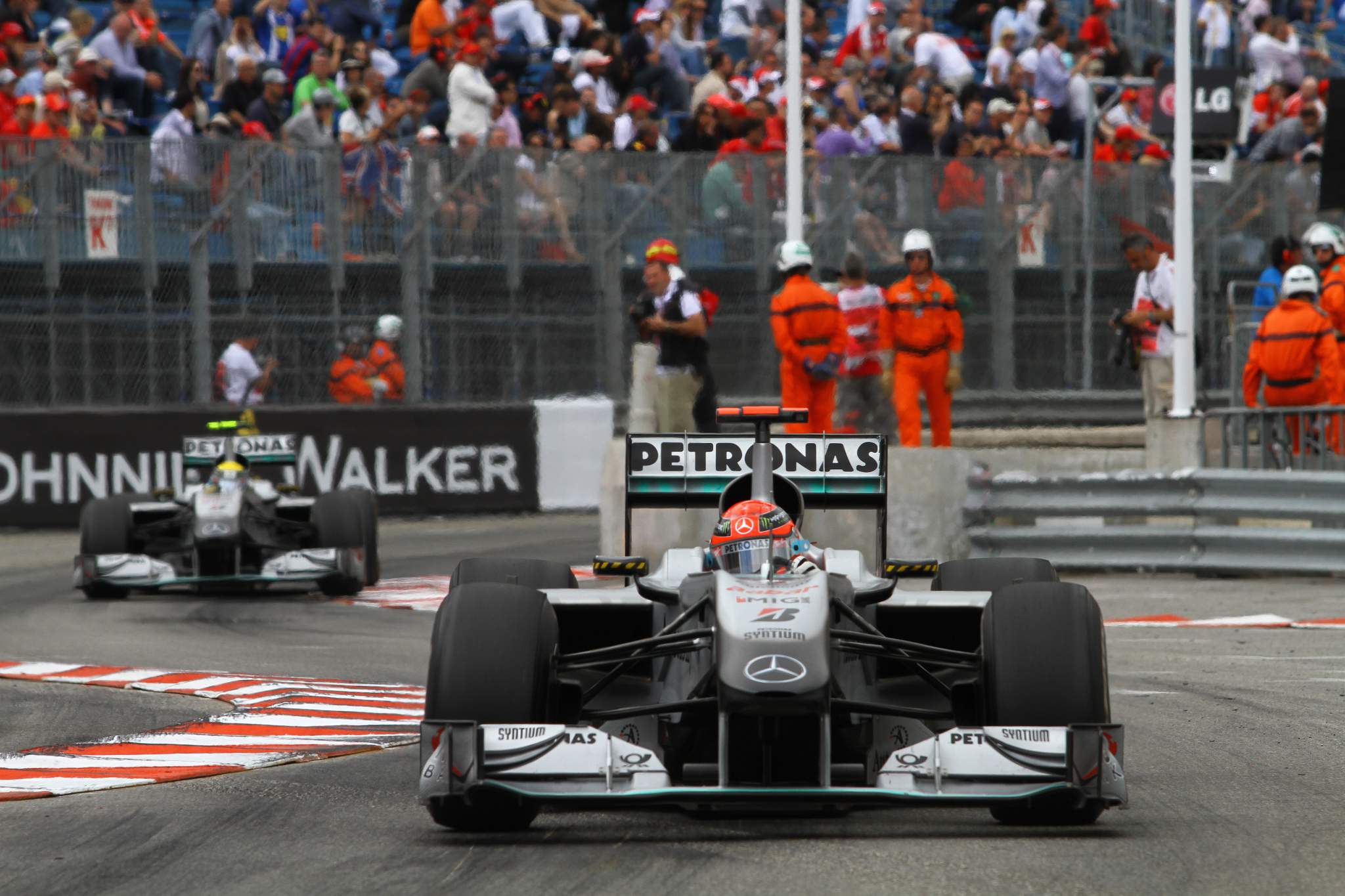 There were plenty of question marks over Rosberg by then. His spectacular arrival in F1 as GP2's first champion, setting fastest lap on his F1 debut during a charge from last to seventh in Bahrain following a first-corner incident, seemed a long time ago.
Four seasons at a fading Williams team, the second half of that time paired with the unproven Kazuki Nakajima, made him hard to judge but the overriding perception was that Rosberg was a decent grand prix driver who rarely outperformed his car's capabilities. Lewis Hamilton, Sebastian Vettel and Robert Kubica had overtaken him as the era's brightest new stars.
And yet here was Rosberg overshadowing Schumacher – then by far F1's most successful driver of all time.
How much of that was due to Schumacher's abilities waning now he was in his 40s? How much was a legacy of the serious neck injury he sustained in a superbike crash during his F1 hiatus? How much came from Schumacher needing to readapt to an F1 car's needs after three years away?
How much was down to Rosberg actually driving really, really well?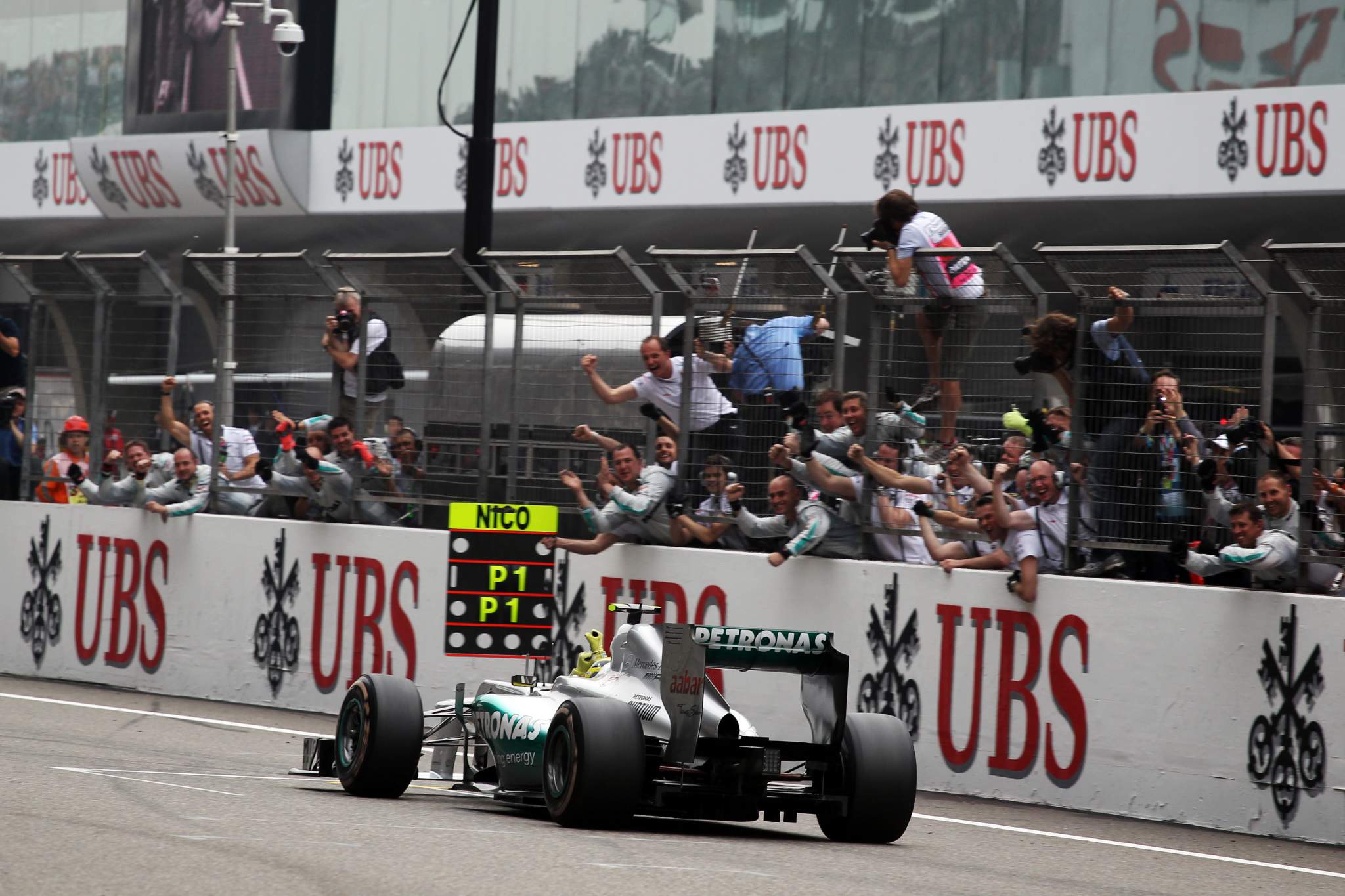 The question was never really satisfactorally answered during Rosberg and Schumacher's three years together, during which Rosberg usually had a substantial upper hand on qualifying pace with matters less clear cut – especially by 2012 – on race days when Schumacher was on form.
It took Lewis Hamilton's arrival in Schumacher's place for 2013, and the subsequent years of Mercedes domination, to put Rosberg properly in context.
But while there are parallels with the Schumacher/Rosberg situation in how Alonso/Ocon will be judged from the outside, the cases are less comparable in their detail.
Though Schumacher kept an advisory role at Ferrari and did do seven days of F1 testing for it during his three-year absence, this was much more of a case of a retirement intended to be final followed by a surprise comeback.
Alonso's F1 absence always had the potential to be a mere pause, one he spent continuing his ferociously focused quest for motorsport greatness in other championships while keeping an eager eye on when F1 might offer him the right opportunity again (and testing for McLaren a bit too).
And while Schumacher had substantially more pre-season testing back in 2010 than Alonso will get in 2021, Ocon is keen to point out how much of a build-up Alonso has had with what's now Alpine during 2020 – plus his two previous stints with the team in its Renault days.
"Fernando has had so much testing and so much preparation that he will be ready, no problem," says Ocon.
"He's done so many kilometres, he's been to the factory, he's been to the races.
"He won the title with Enstone as well in 2005 and 2006. Things have changed around but you still find the people you work with back in those days and he basically knows 80% of the people here at the factory.
"He will be set and he will be ready no problem."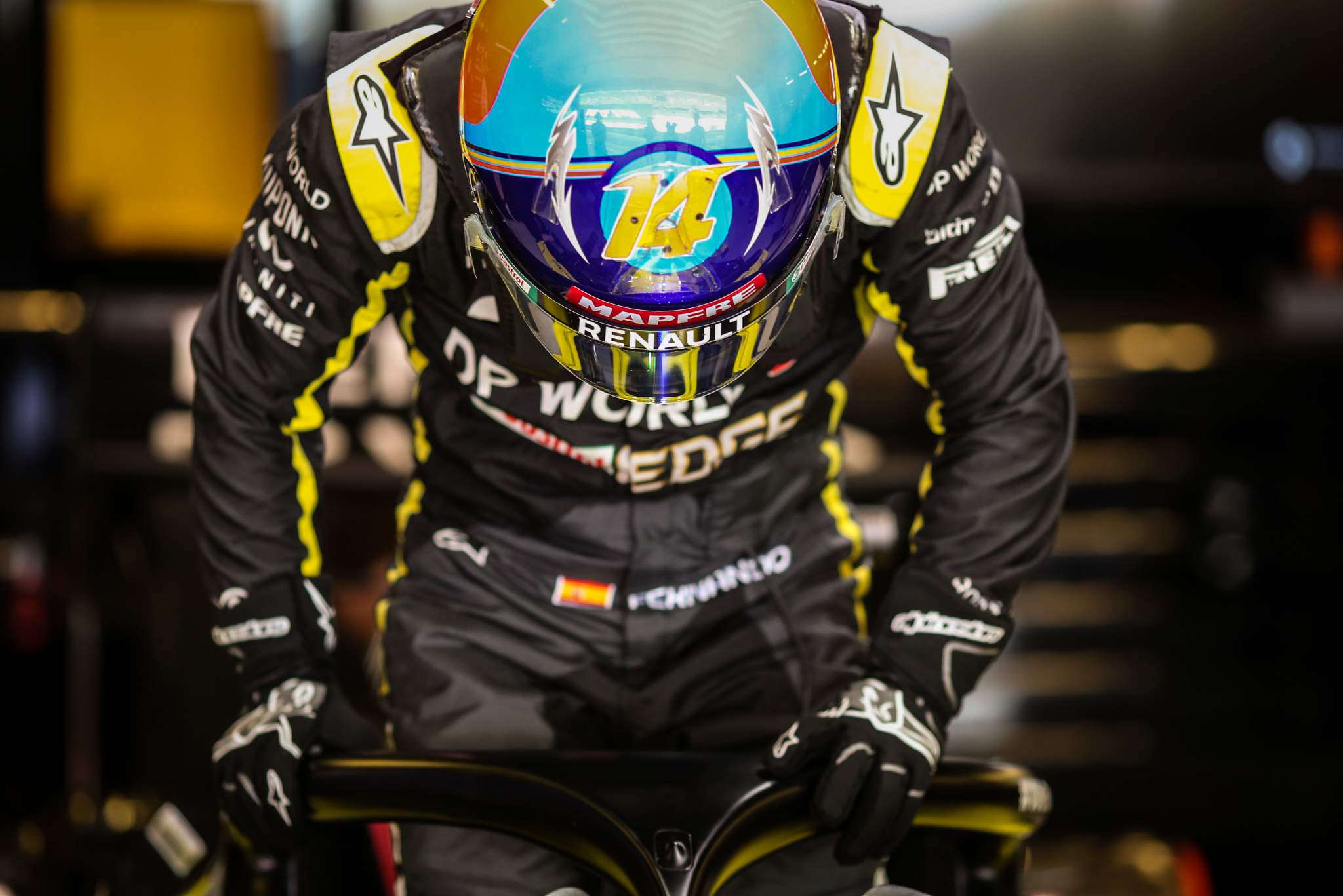 So there's a fair expectation that Alonso will return to F1 sharper than Schumacher was on his comeback. And Alonso wasn't considered to be exactly in decline when he left at the end of 2018, having maintained a high level of performance in uncompetitive McLarens and comprehensively outpaced team-mate Stoffel Vandoorne – who was admittedly inexperienced, but who had arrived in F1 extremely highly-rated from his junior career.
That means outperforming Alonso ought to be a legitimate achievement if Ocon can pull it off.
Though Ocon attempts to shrug off the looming comparison by saying "all seasons are important", he does have a reputation to restore.
An F3 and GP3 champion, he was regarded as equal with George Russell among Mercedes' juniors when he arrived in F1.
But the 'next generation' spotlight is now firmly on Charles Leclerc and Russell. Ocon didn't do enough up against Sergio Perez at Force India/Racing Point to maintain his place in those 'future champion' conversations, and was then battered by Daniel Ricciardo's superiority in their Renault season together last year.
The Rosberg/Schumacher parallel returns here, given how Rosberg's lustre had diminished from 2006 to 2009.
But this is where Ocon feels he can set the record straight in 2021. He did close on Ricciardo as last year progressed and got his breakthrough first podium in the Sakhir GP (though should he have held Perez off and won that one?).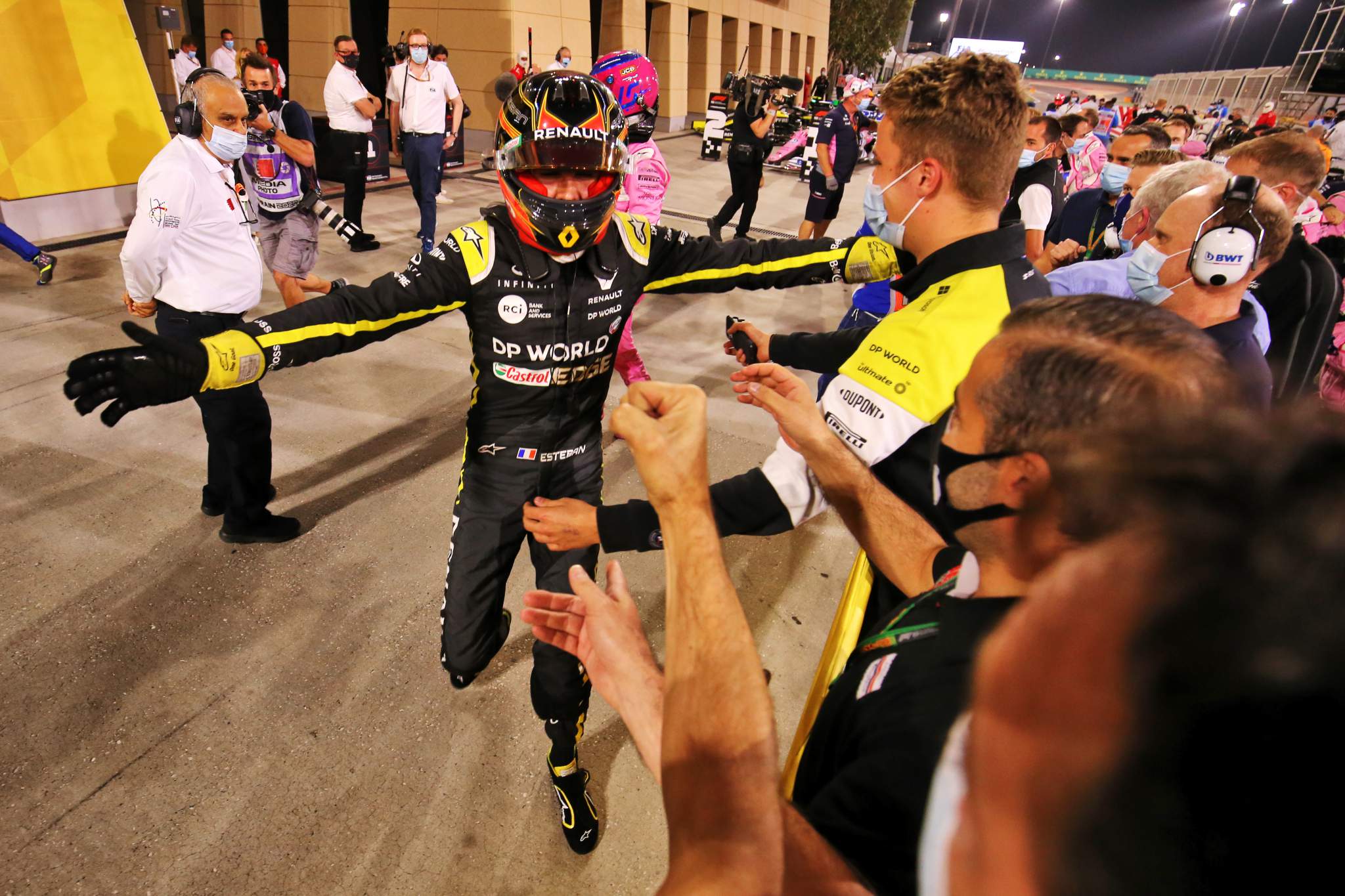 Ocon sees that late-2020 trajectory as proof he just needed time to acclimatise to the Renault, reminding people that Ricciardo's early months at the team alongside Nico Hulkenberg in 2019 were shaky too: "he was struggling a bit early in the season and then picked up and in the second season he really was stronger than his first one" and adding "this is what I'm going to be looking to do as well".
"To have a season under my belt with the team, it's something great," Ocon emphasises.
"In F1 you can't not perform at any point, you always need to be on top of your game.
"And it is difficult sometimes because you're not the best prepared or changing teams and you need time basically to adapt to things."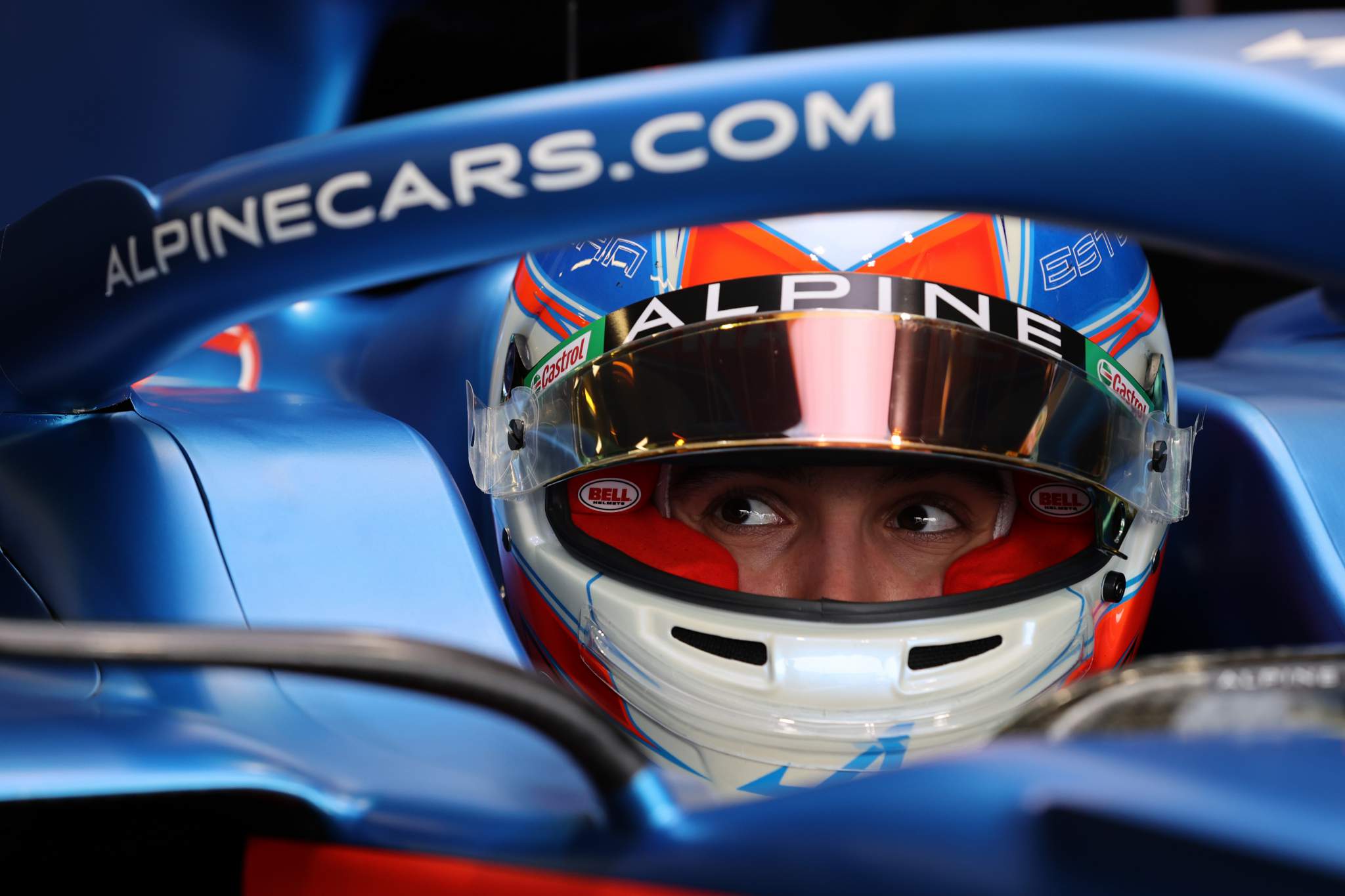 Asked if he could share concrete examples of what he will change for 2021 with a year of team experience behind him, Ocon replies "I know what it is but I don't really want to give it to you" but implies it will have a significant effect.
"It's something that I've been working on since the beginning of last year," he said.
"And it's something that I had done, that I had under control in 2018 and that I knew was there and I could use the whole time."
Being squeezed off the F1 grid in the fallout from the Lawrence Stroll-led consortium's acquisition of what was then Force India didn't help Ocon either. A year on the sidelines as Mercedes reserve gave him rust to shake off alongside the task of acclimatising to a new team when he got to Renault.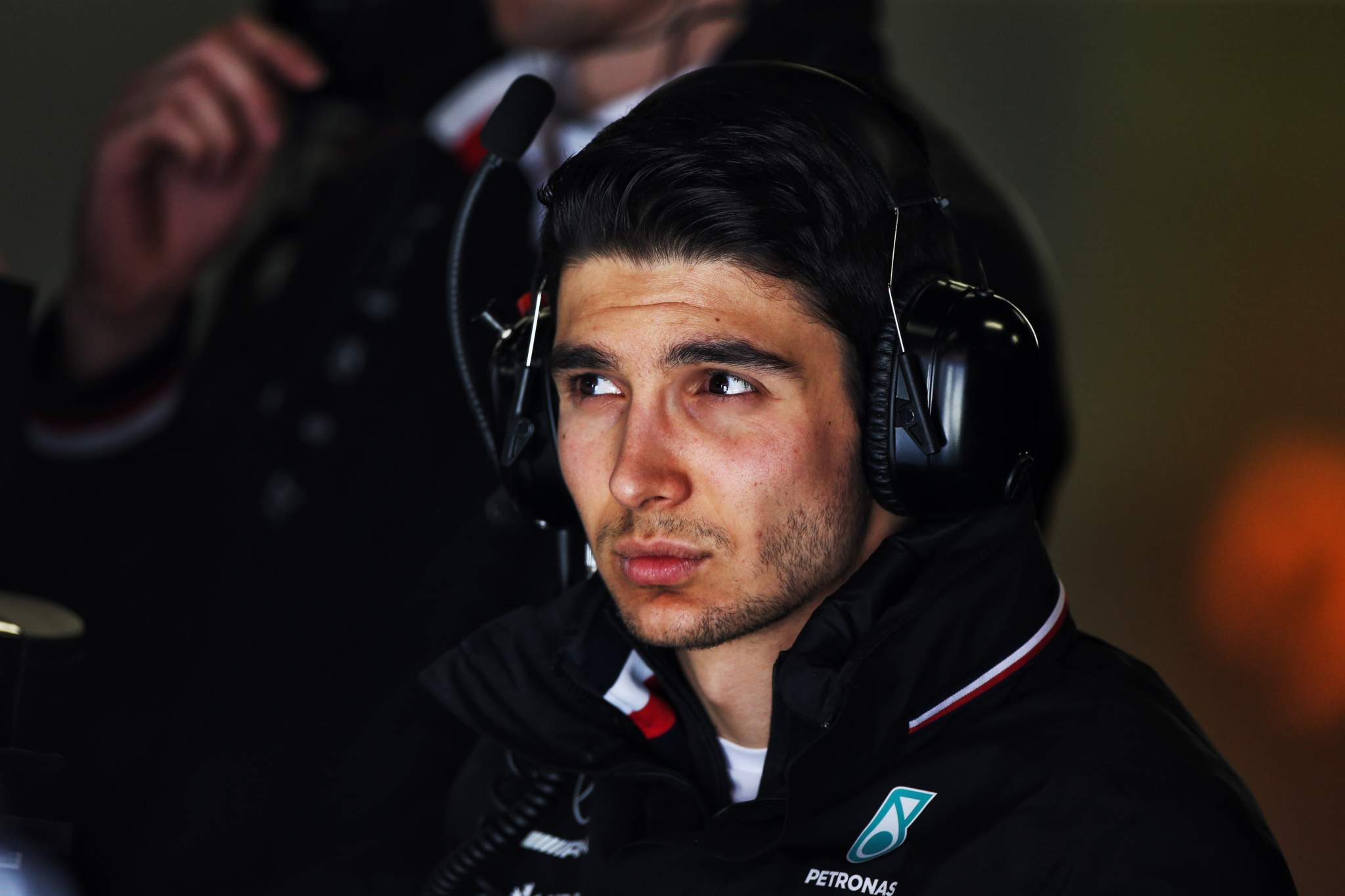 "In 2020 I didn't feel like early on I was comfortable," Ocon explains.
"I didn't feel like I was performing at the level I had in 2018 and there are plenty of details that needed to be worked on and that got better during that year.
"The level I want to be in this is the level I had in 2018. And a year out, basically, made it more tricky than I thought.
"And also being in a new team was was something that I thought was going to take a bit less time as well to get under control.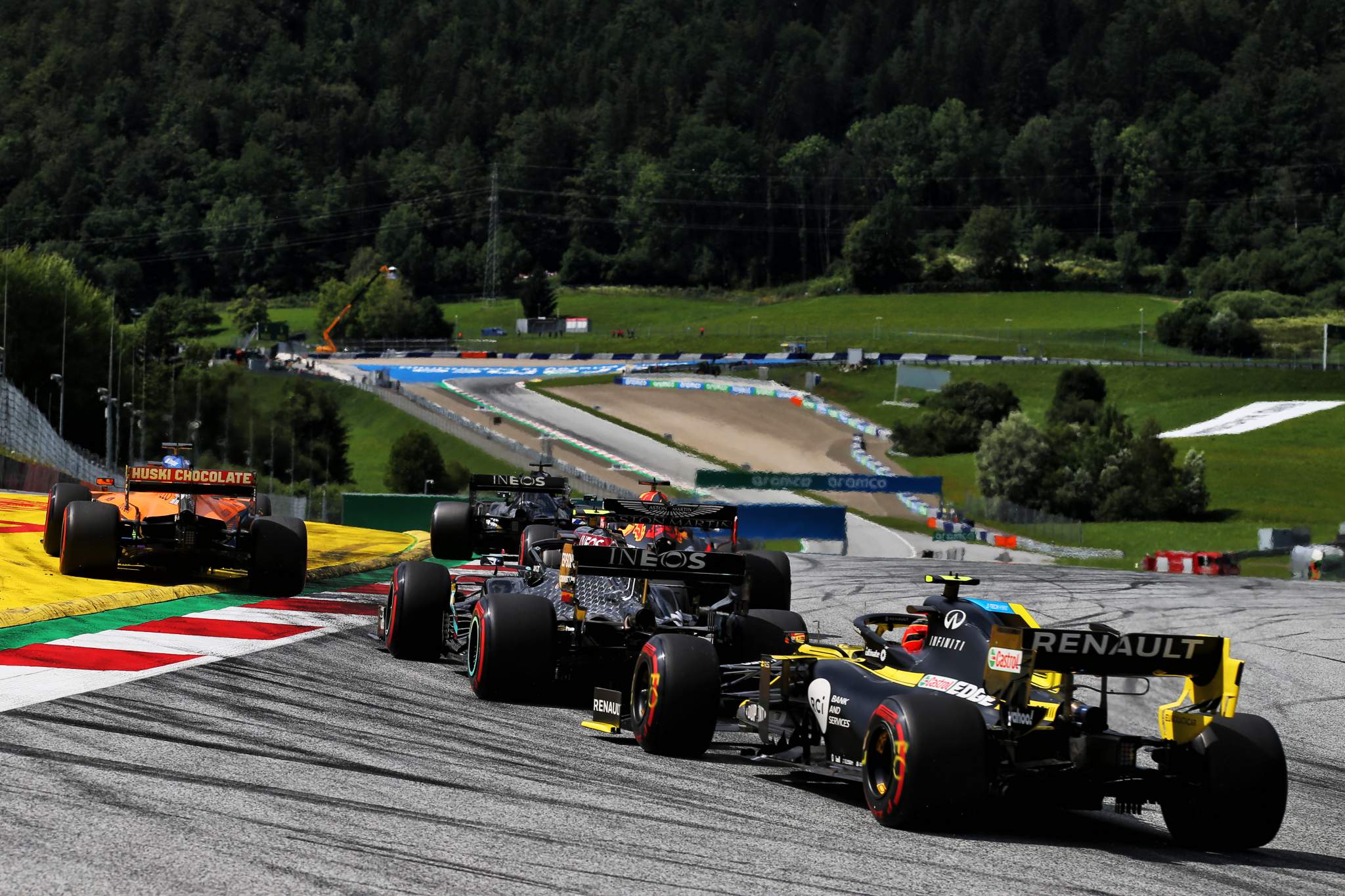 "I know now all the people, we know how we work, we understand each other a lot better. I know the car.
"If you want one concrete point I think it's probably the Renault car last year had very different characteristic to what I was used to in Force India or even the Merc when I tested it, and it was working in a very different way than both cars.
"So to get the car like I wanted it took quite some time, but we did understand it later in the year. And it worked quite nicely at the end.
"All those kind of details where we dragged on we lost a bit of time to understand and this won't happen anymore this year. Because we've been through them, and we'll be fine now to start the year."
And Ocon absolutely needs it to be that way if Alonso hits the ground running as emphatically his team-mate expects him to. Alonso doesn't really have to lot to lose here, but 2021 could define the rest of Ocon's F1 career trajectory.