Alpine's first victory in the 2021 Hungarian Grand Prix was really the 50th victory for the Formula 1 team that has had so many changes of identity that it's easiest simply to call it "Team Enstone".
That name is drawn from the Oxfordshire village where the team has been located since moving there over the winter of 1991/2, having originally been based in nearby Witney.
Its tally of 50 wins makes it the seventh most successful team in terms of victories behind only Ferrari, McLaren, Mercedes, Williams, the original Lotus and Red Bull.
But the team that started life as Toleman in 1981 has spread those wins across its subsequent identities – Benetton, Renault, Lotus, Renault again and now Alpine.
Across the 704 grands prix it has entered, the team has run 44 drivers. Here is our ranking of all of them based solely on their performances for Team Enstone.
The factors considered include success, longevity, their involvement in magic moments for the team and place in its history.
44 Pierluigi Martini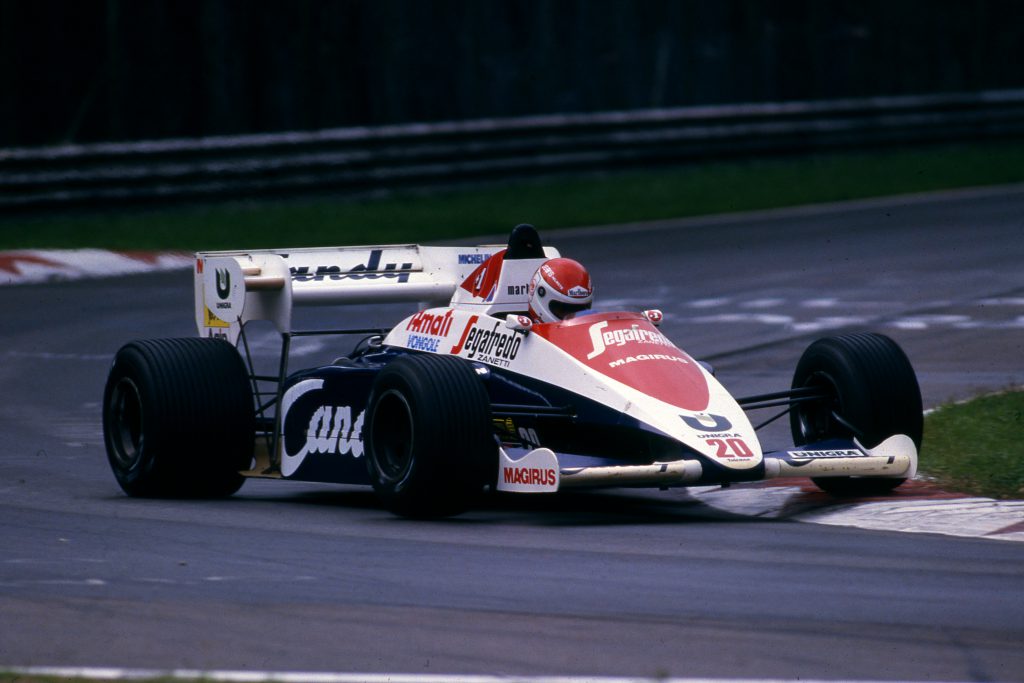 Martini was selected for Toleman's second car when it returned to action at the 1984 Italian Grand Prix following Johnny Cecotto's huge shunt at Brands Hatch.
He failed to qualify, with Stefan Johansson, who had taken over the benched Ayrton Senna's car at Monza, sliding across into Martini's car for the final two races of the season.
43 Jerome d'Ambrosio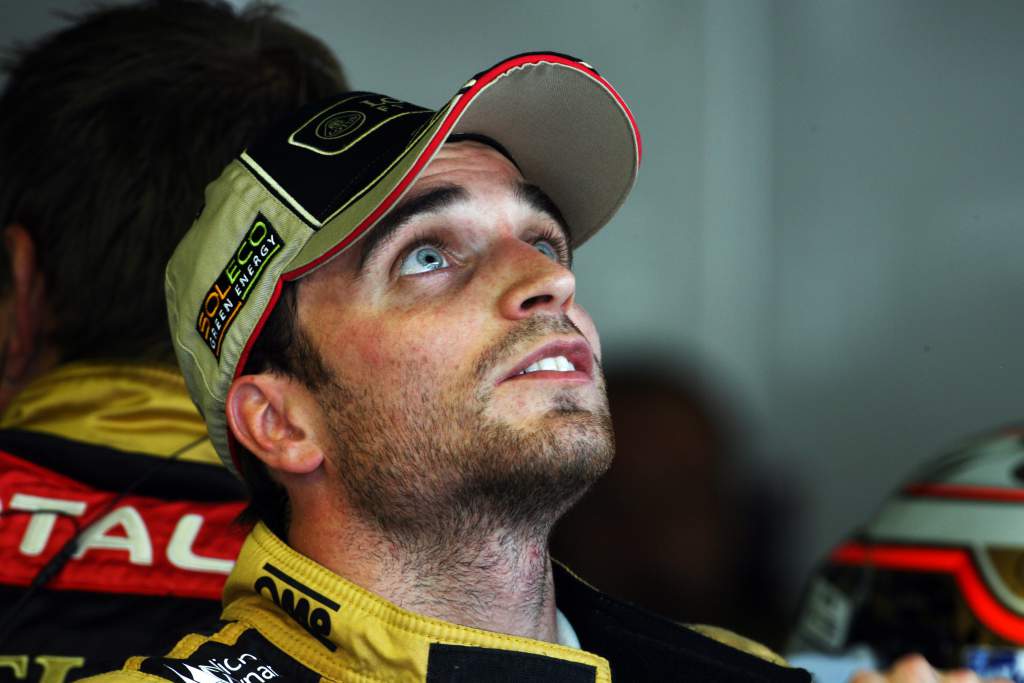 Test driver d'Ambrosio was called up to stand in for the banned Romain Grosjean at the 2012 Italian Grand Prix.
He started 15th and finished 13th, but given his race pace could well have picked up a point had he not lost KERS power on lap six.
42 Jacques Villeneuve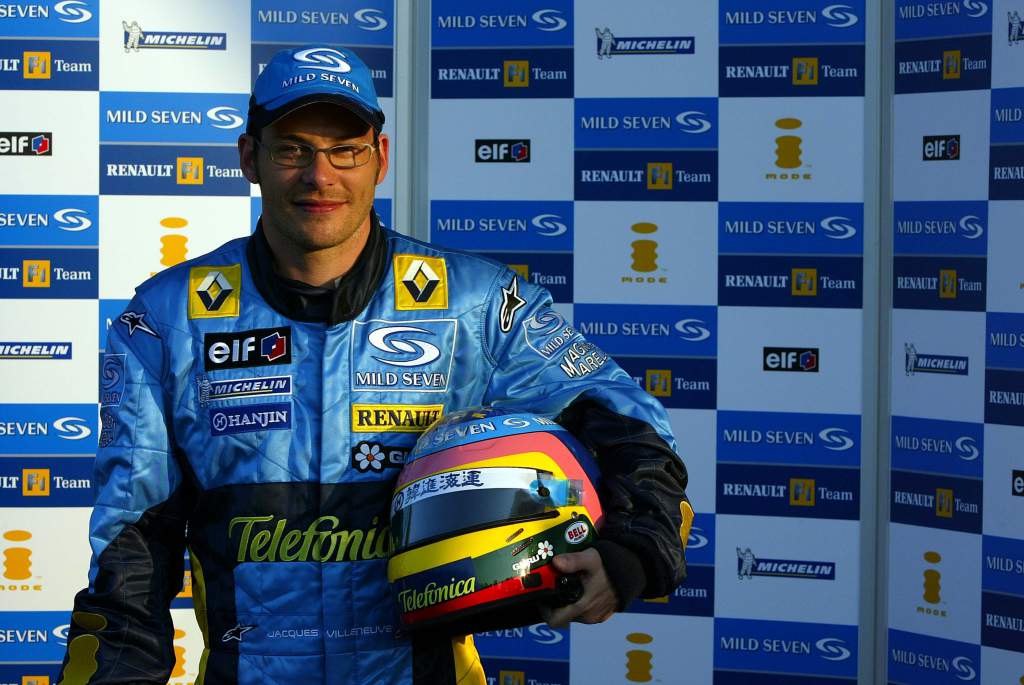 Having been dropped by BAR at the end of 2003, the 1997 champions' return with Renault in place of Jarno Trulli for the final three races of that season was a big story.
But Villeneuve struggled to adapt and failed to score a point with a trio of 10th/11th places.
41 Piercarlo Ghinzani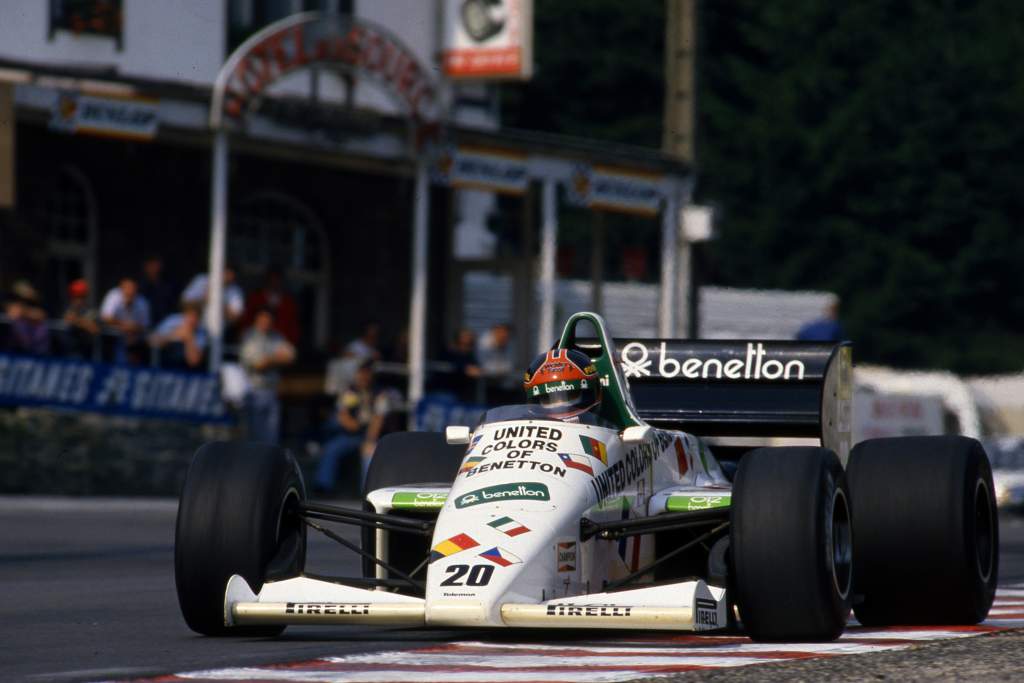 When Toleman added a second car for the final seven races of 1985, and failed to come to an agreement for John Watson to drive, Osella refugee Piercarlo Ghinzani was drafted in.
Ghinzani never lasted longer than 28 laps in his outings in unreliable machinery.
40 Johnny Cecotto
The 1975 350cc motorcycle world champion was unfortunate enough to line up as rookie Senna's team-mate in 1984 and generally struggled.
His season, and F1 career, came to a painful end when he broke both legs in a practice crash at Brands Hatch.
39 Brian Henton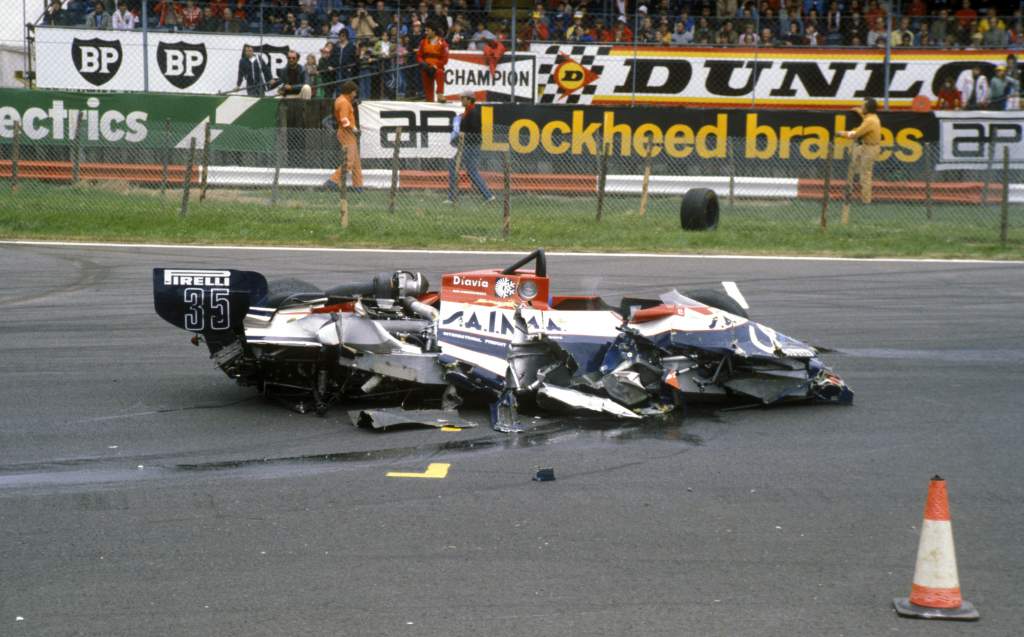 Having won the 1980 European F2 title for Toleman, Henton graduated to F1 with the team the following year.
The Toleman TG181 was woefully uncompetitive but Henton did make history for the team by making the grid, and finishing 10th, at Monza – the first time it had qualified. His massive practice crash at Silverstone, pictured above, is perhaps better known than that achievement, which was the only time Henton made the field in his one campaign with Toleman.
38 Bruno Giacomelli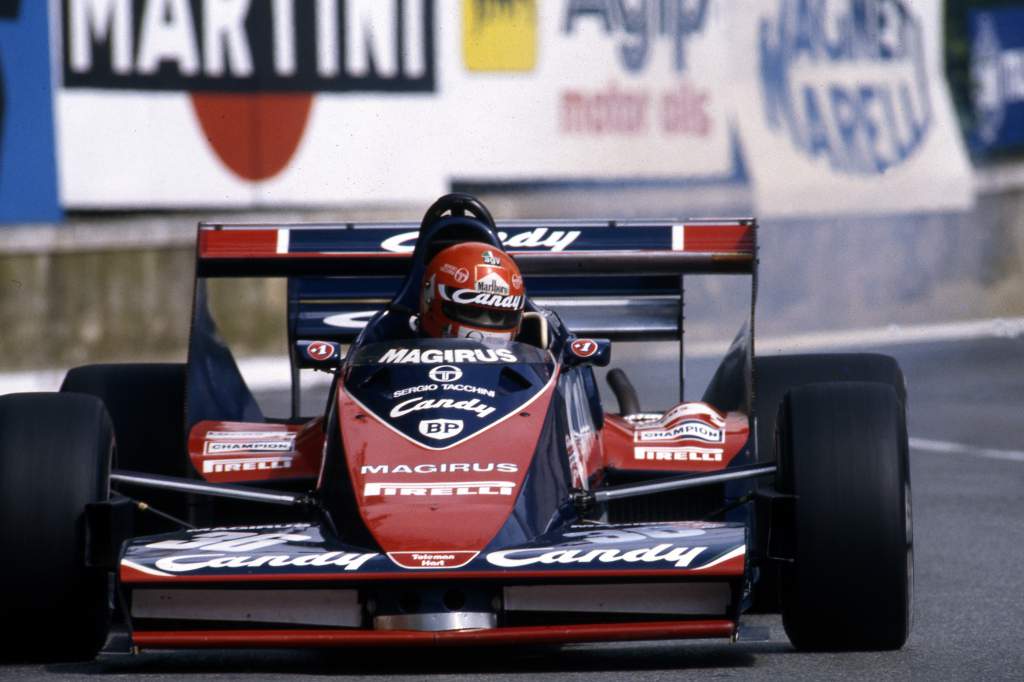 After being dropped by Alfa Romeo, Giacomelli joined Toleman for 1983.
He was more often than not behind team-mate Derek Warwick, on average 0.8% off in qualifying, but did pick up a point for sixth in the European Grand Prix at Brands Hatch.
37 Emanuele Pirro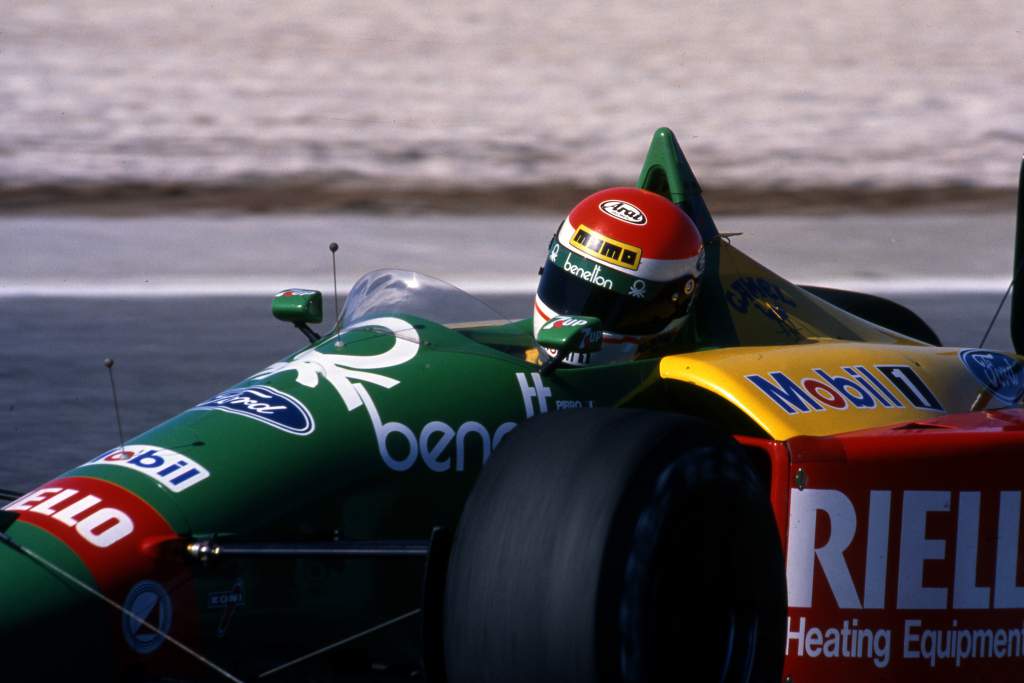 The Italian was drafted in at Benetton for the final 10 races of 1989 when it became clear Johnny Herbert needed more time to recover fully from the injuries he was carrying from his F3000 shunt.
Pirro's main impact was shattering polystyrene blocks at high speed when he went off at Hockenheim, but he did finish fifth in the rain-shortened Adelaide race.
36 Stefan Johansson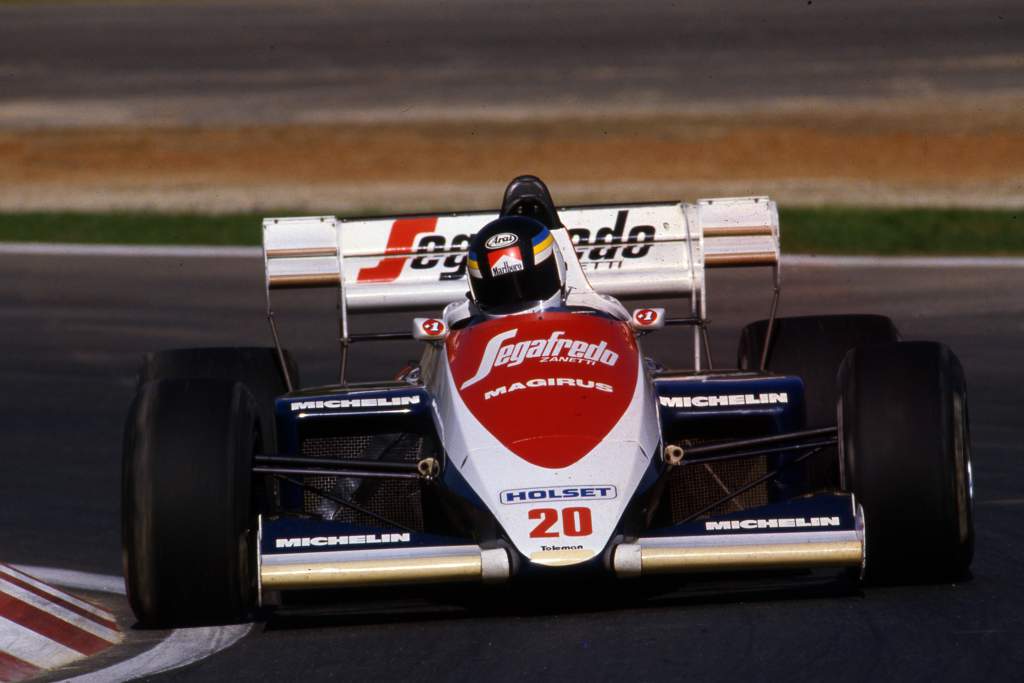 Johansson finished fourth after sitting in for the benched Senna in Toleman number 19 at the 1984 Italian Grand Prix.
That performance meant that, when Senna returned, Johansson shifted into the team's second car (number 20), which had been driven by Martini at Monza, for the final two races of the season.
35 JJ Lehto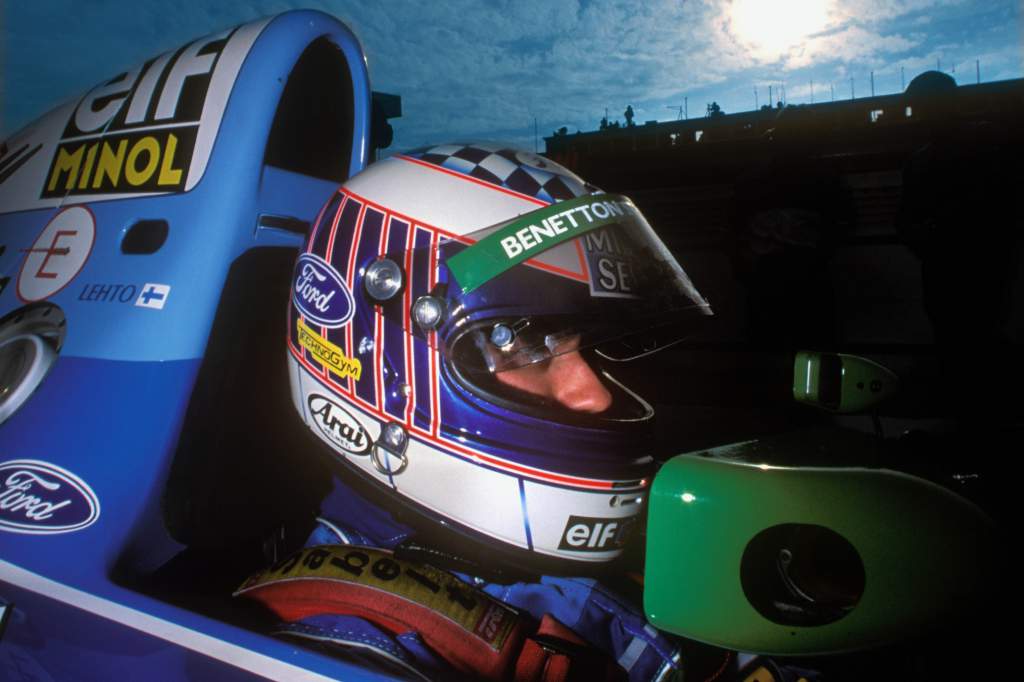 Lehto's big chance in F1 as Michael Schuamcher's Benetton team-mate in 1994 was ruined by breaking his neck in a pre-season testing shunt at Silverstone.
He returned after missing the first two races, but managed just one point in four GPs – albeit having lost third in Spain to an engine problem.
He was benched again, making two further appearances when Schumacher was banned, but that was it for his Benetton career.
34 Bruno Senna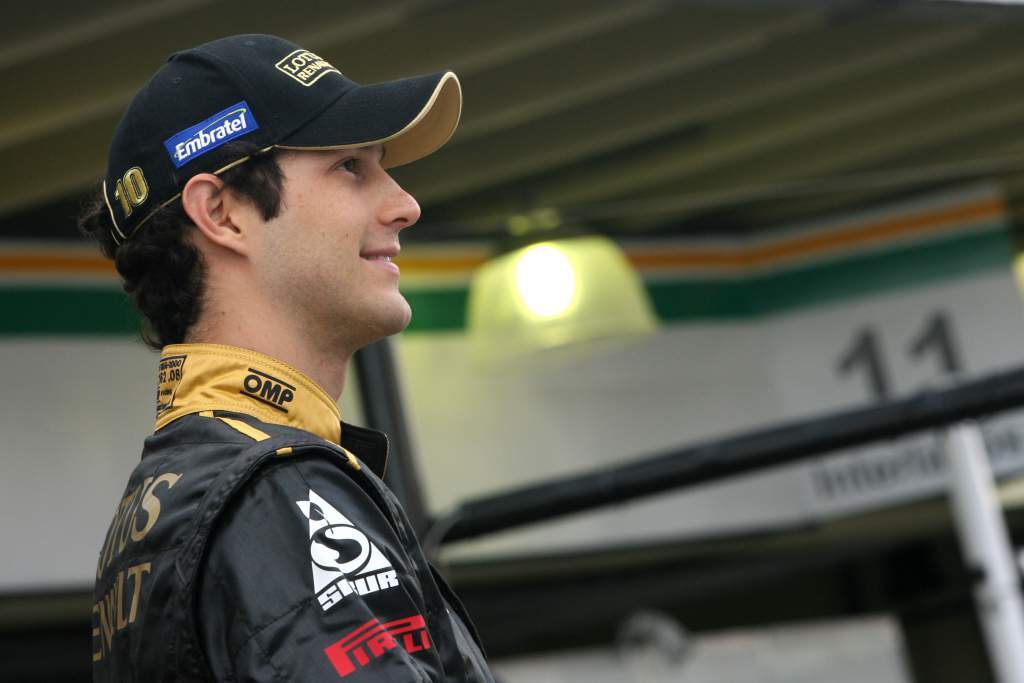 Senna replaced Nick Heidfeld for the final eight races of 2011 and qualified an eye-catching seventh in wet conditions for his debut at Spa.
He struggled more in the dry, only scoring points once with ninth at Monza.
33 Jolyon Palmer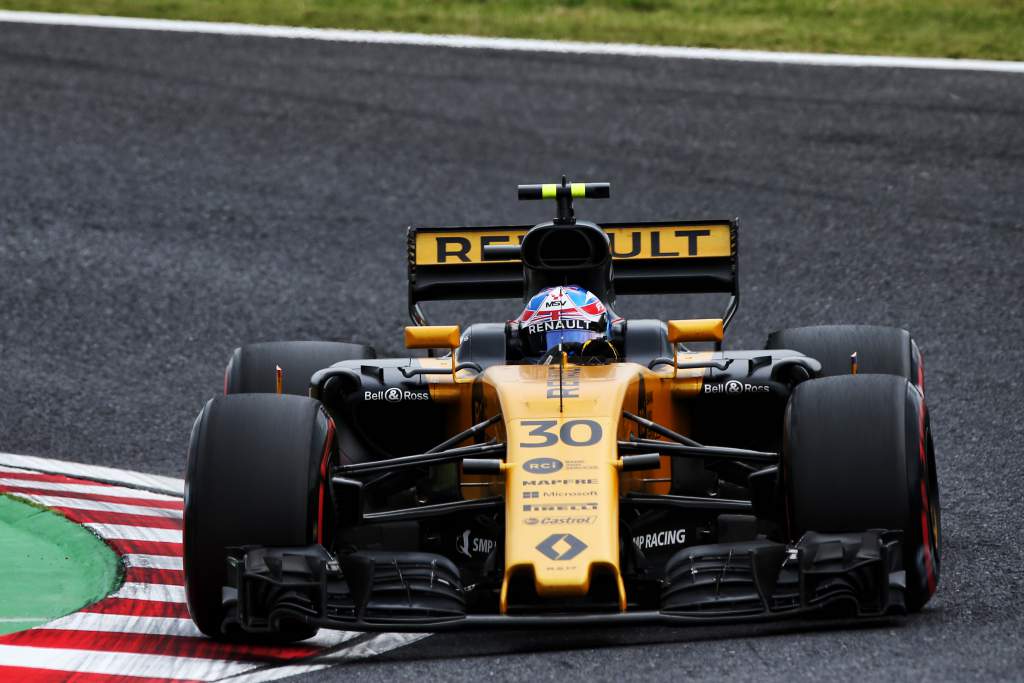 Palmer stacked up relatively well compared to more experienced team-mate Kevin Magnussen at the renamed Renault team in 2016 despite uncompetitive machinery.
He stayed on for '17 after Magnussen turned down a longer Renault deal to join Haas, finishing sixth in the Singapore Grand Prix but being dropped in favour of Carlos Sainz for the final four races of the year.
32 Pastor Maldonado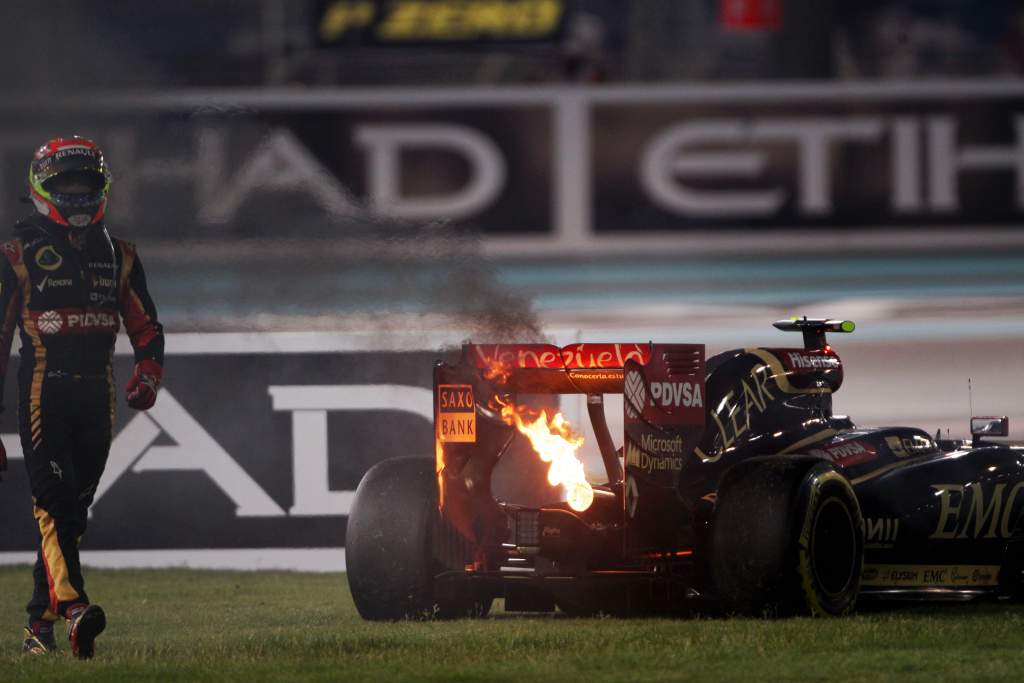 Maldonado spent two years with Lotus during its decline under Genii Capital and produced his usual mixed bag of mistakes and decent performances.
A trio of seventh places was as good as it got and team-mate Romain Grosjean was the stronger performer.
31 Vitaly Petrov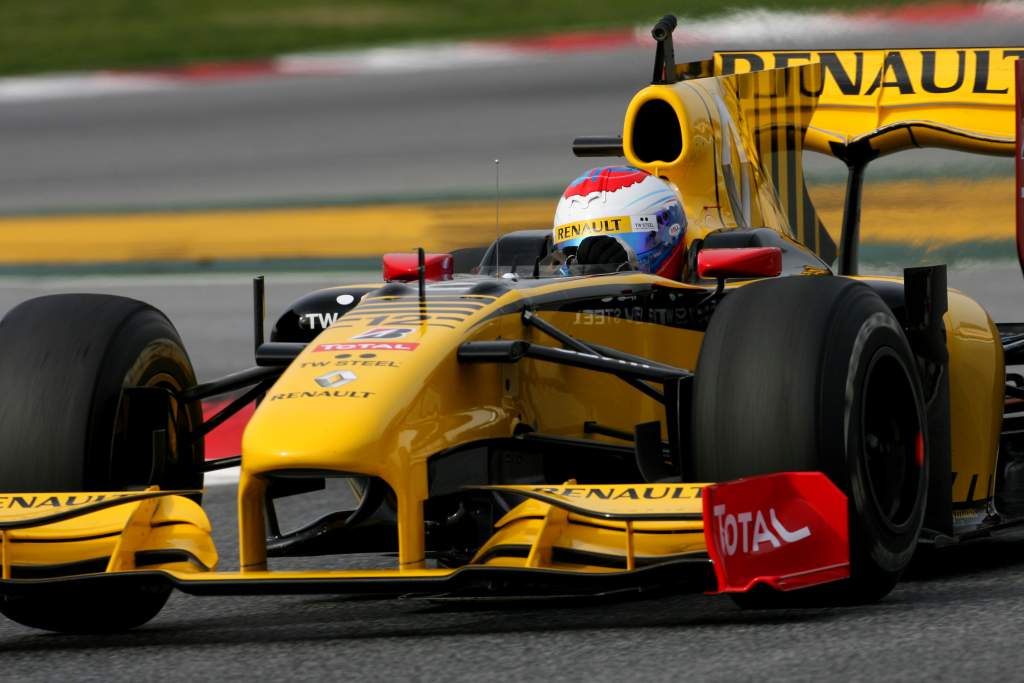 Petrov spent his first two years in F1 with Renault starting in 2010, with the high point his only podium in the following year's Australian GP.
His spell is best remembered for his sixth-place in Abu Dhabi in 2010, keeping title-chasing Fernando Alonso's Ferrari behind him for much of the race, but despite scoring slightly more consistently in his second season he was not retained into 2012.
30 Jos Verstappen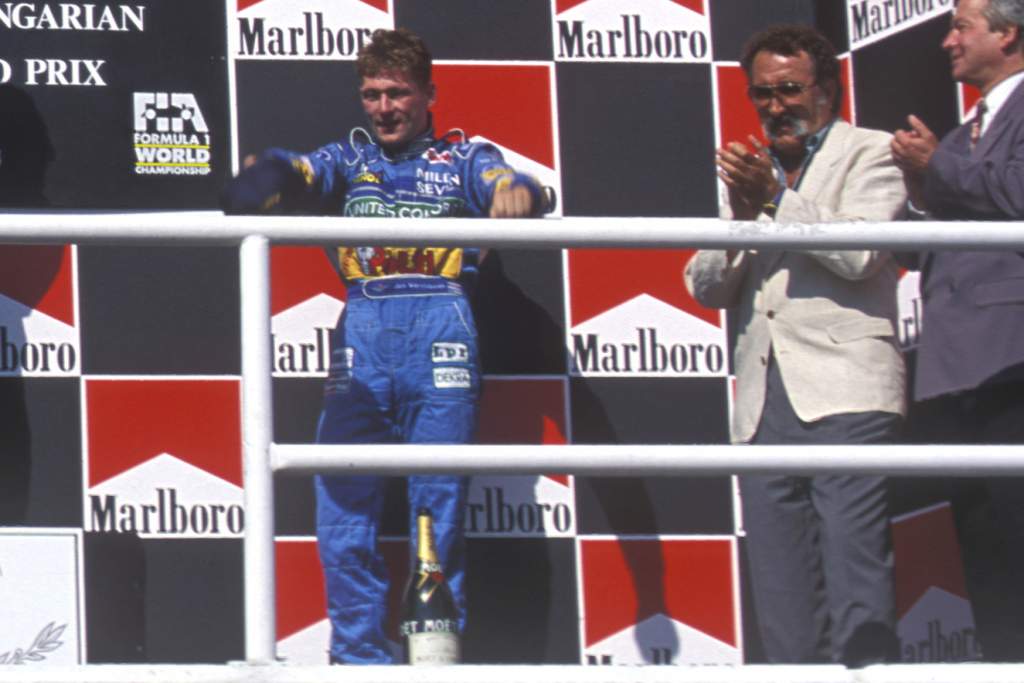 The father of 2021 title contender Max had a difficult time in what was very much the number two Benetton in his 10 outings in 1994.
Following two early-season races in place of Lehto, he returned after four races away and did pick up third-place finishes at the Hungaroring and Spa, but was dropped in favour of Herbert before the end of the season.
29 Nelson Piquet Jr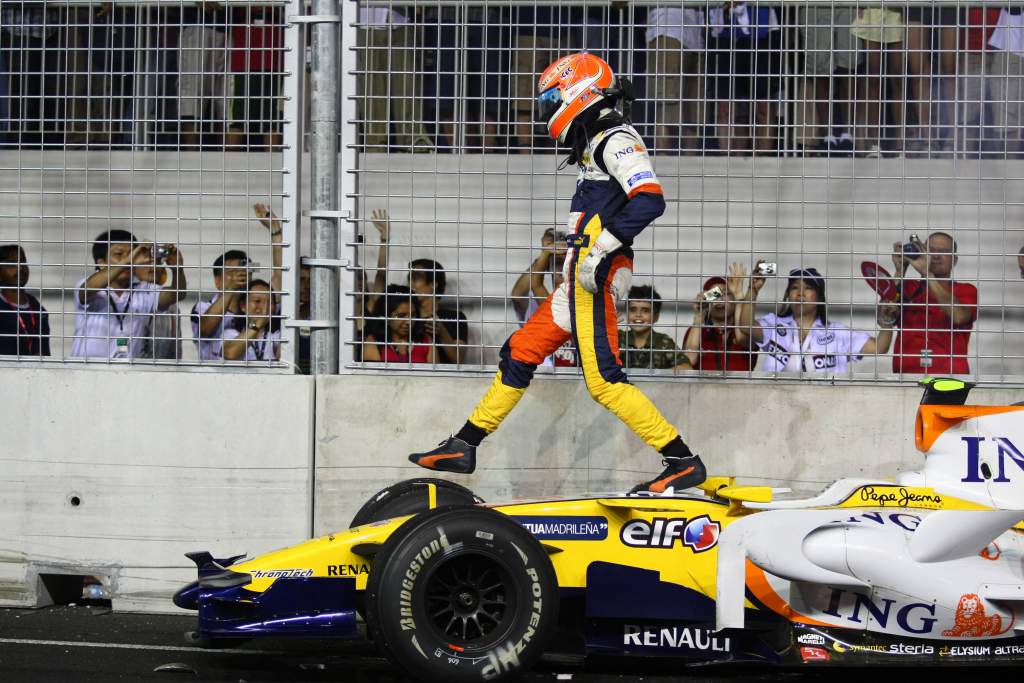 Deliberately crashing under instruction from the team's management in the 2008 Singapore Grand Prix created the safety car needed for team-mate Alonso to win, earning Piquet a place in infamy.
In a season-and-a-half with the team, he generally struggled – although he did finish second at Hockenheim in 2008 and was only passed by winner Lewis Hamilton late on.
28 Riccardo Patrese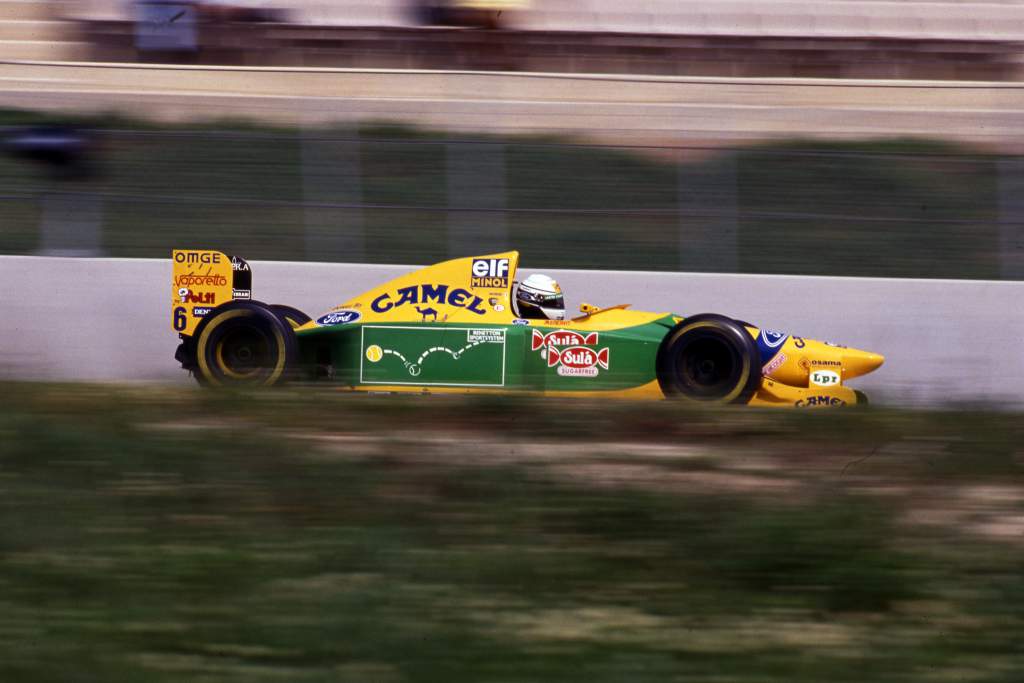 Signing F1's most experienced driver from Williams seemed an inspired move for Benetton in 1993, but Patrese struggled badly up against Michael Schumacher.
He peaked with a second place at the Hungaroring and also finished third at Silverstone, but felt the team didn't take his feedback seriously until it was too late and was too far off Schumacher.
27 Jenson Button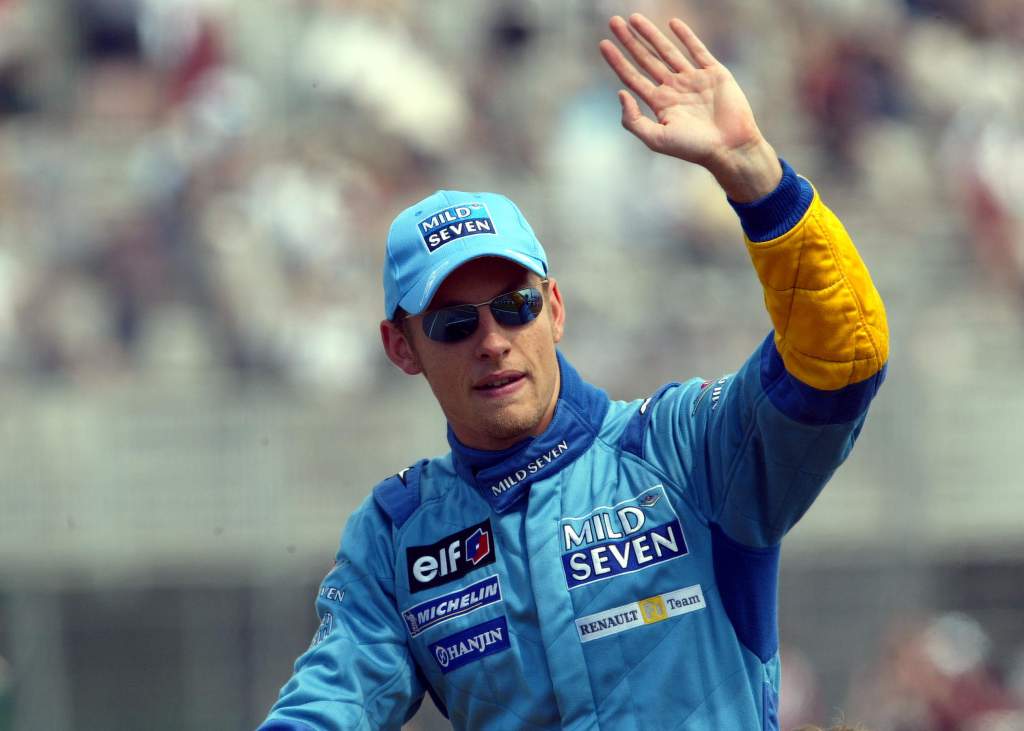 After a difficult start in his first year with Benetton in 2001, Button showed his class in the renamed Renault squad the following season.
While he didn't manage to claim a podium finish, coming closest in Malaysia before slipping to fourth thanks to a late suspension problem, he outscored team-mate Jarno Trulli.
26 Kevin Magnussen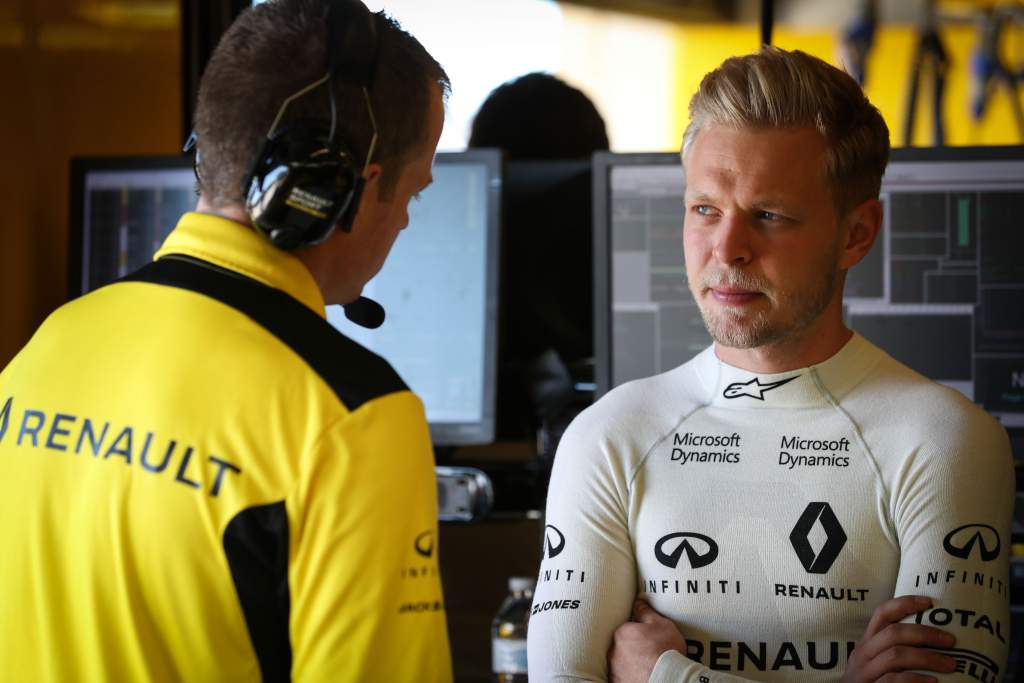 Signed up by Renault for its F1 return in 2016, Magnussen delivered some moments of brilliance in an uncompetitive car – notably his points finishes in Russia and Singapore.
He was offered a new one-year deal for 2018, but turned it down in favour of a three-year Haas contract.
25 Heikki Kovalainen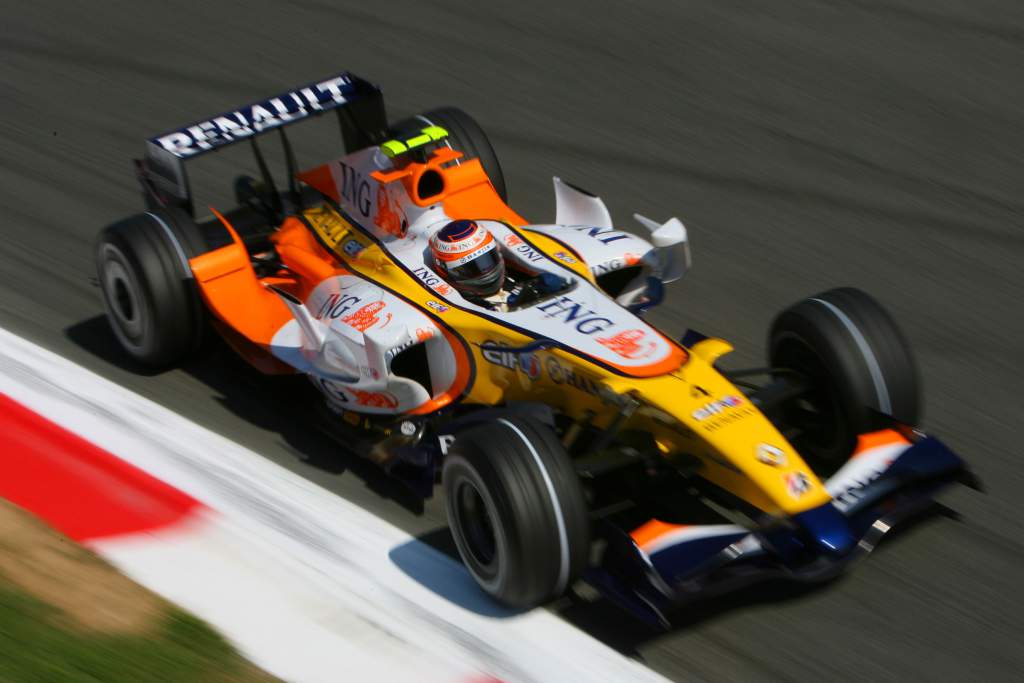 After racking up the testing miles for Renault, Kovalainen was chosen to take the place vacated by Alonso in 2007.
Following a difficult start, he emerged as a consistent points scorer and finished second in the Japanese Grand Prix prior to moving to McLaren when Alonso left the team following that famously turbulent season.
Kovalainen returned to what was then Lotus for two fruitless outings in place of the sidelined Kimi Raikkonen at the end of 2013 that brought an end to his F1 career.
24 Carlos Sainz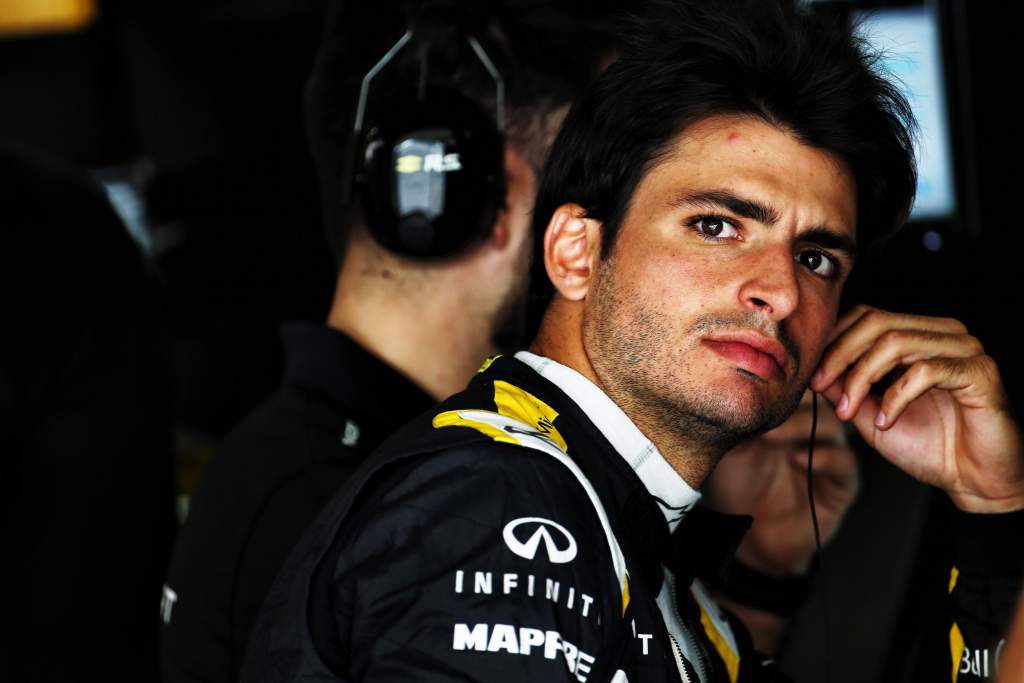 Sainz engineered a loan from Red Bull and moved from Toro Rosso to Renault in place of Palmer for the final four races of 2017.
He had a difficult time with the team, struggling initially with rear-end instability, and despite scoring consistently was dropped in favour of Daniel Ricciardo, triggering his move to McLaren.
23 Alex Wurz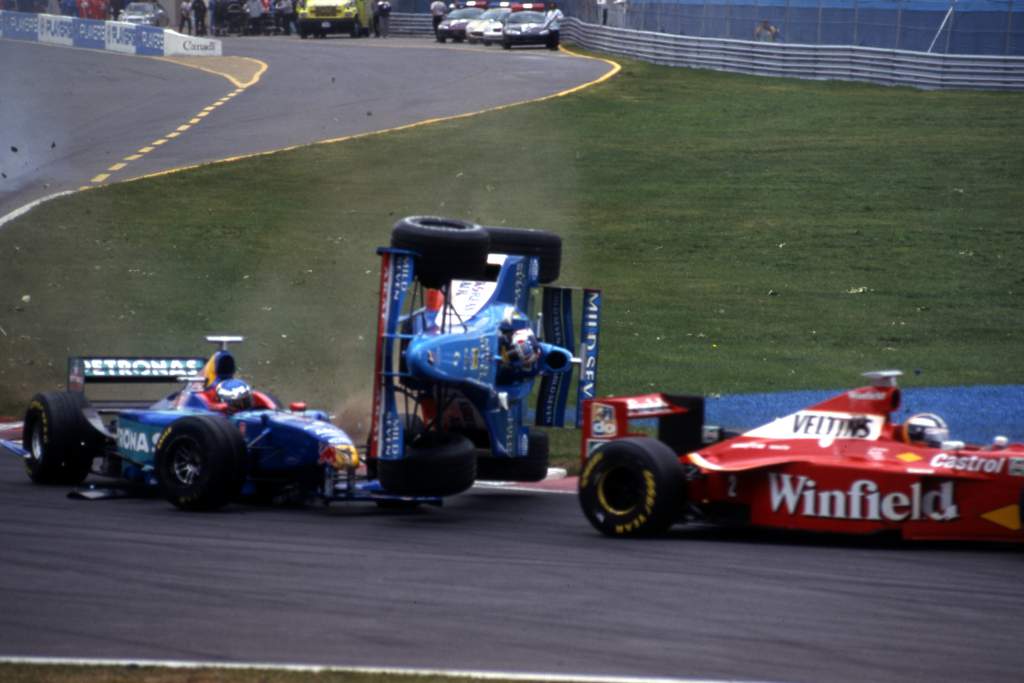 While Benetton test driver in 1997, Wurz was called up to stand in for Gerhard Berger for three mid-season races and made a huge impact.
He finished third on his third outing at Silverstone and twice outqualified team-mate Jean Alesi, earning himself a full-time drive.
His subsequent three seasons with declining Benetton didn't build on that success.
22 Nick Heidfeld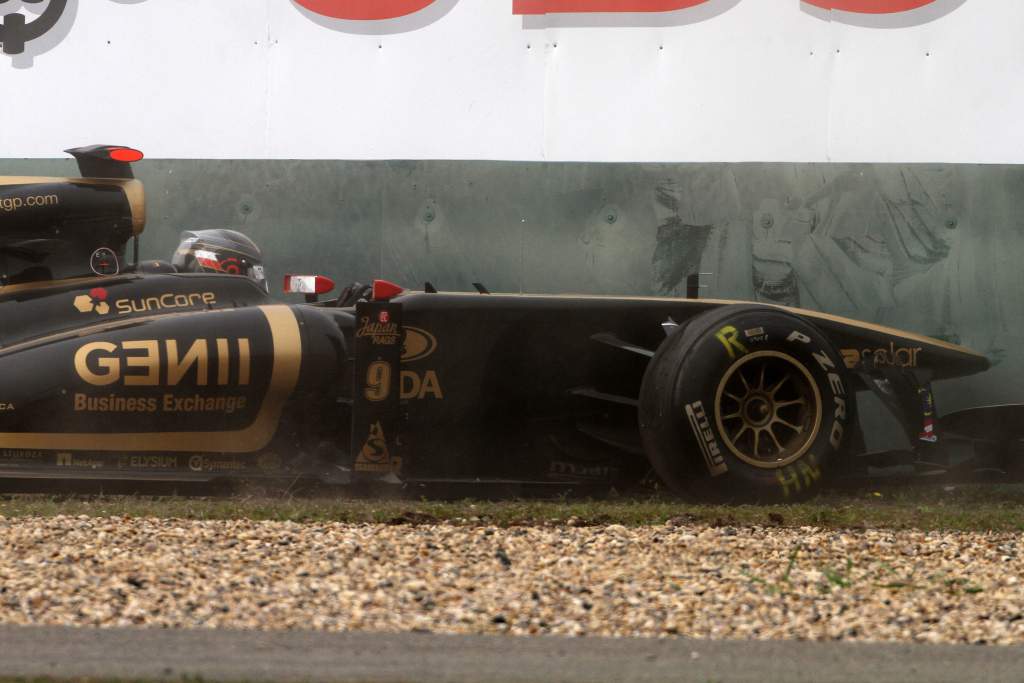 The logical choice to replace the injured Robert Kubica in 2011, Heidfeld picked up third place on his second outing in Malaysia.
But despite consistent points finishes, he was dropped for the second half of the campaign in favour of Senna, bringing his long F1 career to an end.
21 Roberto Moreno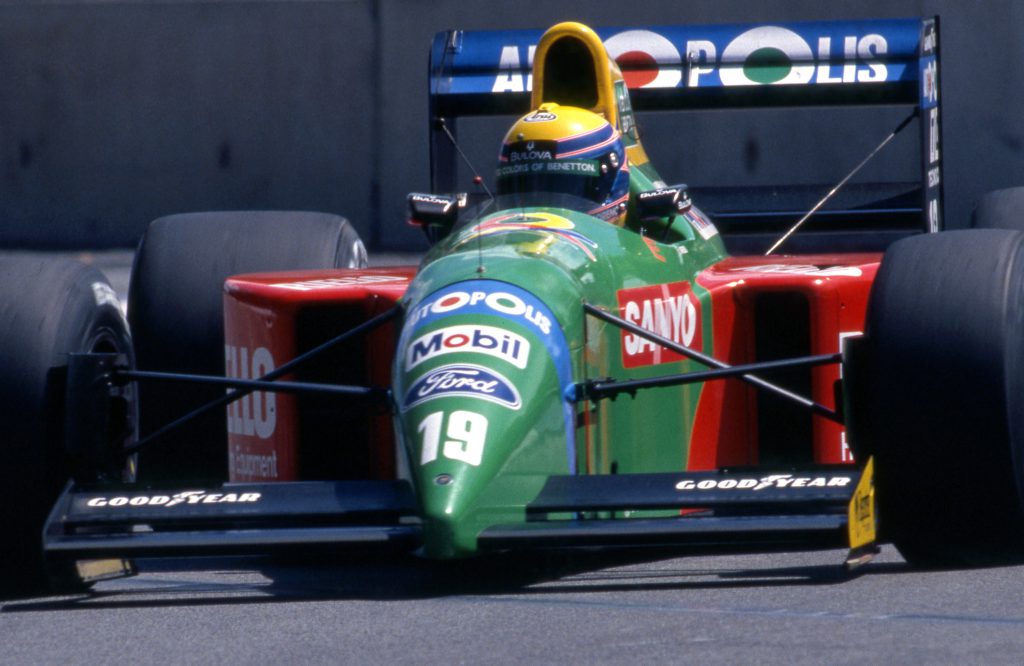 When he was drafted in to replace the injured Alessandro Nannini for the final two races of 1990, Moreno took an emotional second place behind old friend Nelson Piquet to complete Benetton's first one-two finish.
While the rest of his 13-race stint at Benetton didn't match up to that, the podium scenes are one of the most enduring images in the team's history.
20 Martin Brundle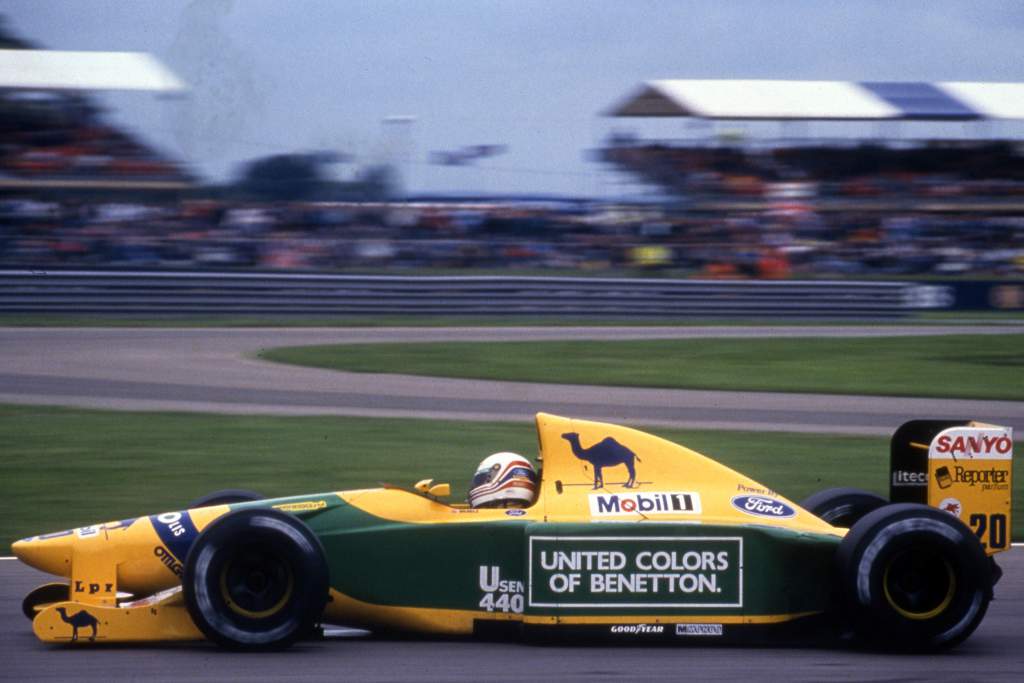 After a shaky start, Brundle emerged as an effective team-mate to rising star Michael Schumacher and delivered 72% of his points tally.
While not a strong qualifier, he raced well and picked up five podium finishes, with team principal Flavio Briatore later admitting it was a mistake to drop him at the end of that year.
19 Nico Hulkenberg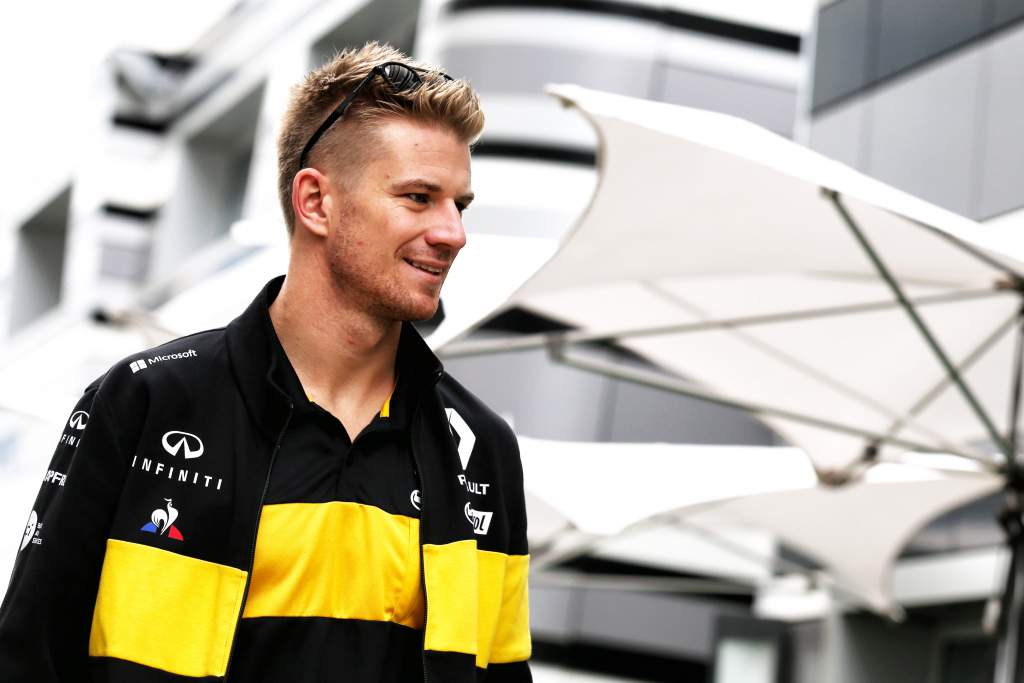 Signed by Renault for 2017, Hulkenberg was the team's spearhead for two seasons before Ricciardo's arrival relegated him to second billing.
Across his three campaigns at Enstone, he played a key role in it rising to finish fourth in the constructors' championship in 2018 – but never managed that elusive podium finish.
18 Thierry Boutsen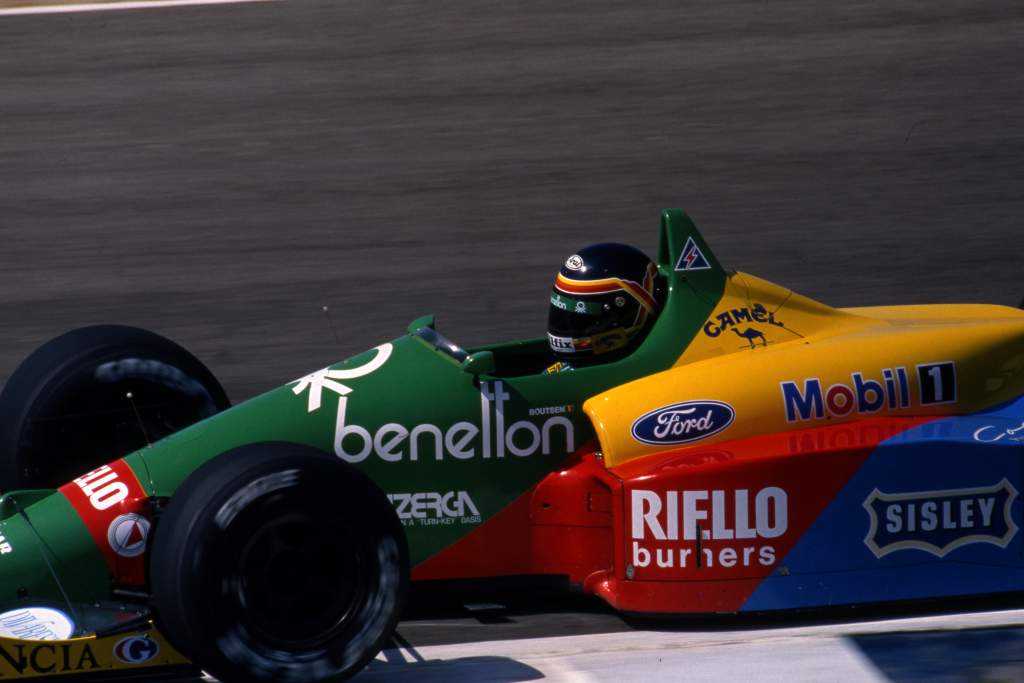 Boutsen moved from Arrows to Benetton for 1987, finishing on the podium six times and performing well enough to earn a move to Williams as Nigel Mansell's successor in 1989.
Impressive consistency was his calling card, allowing him to become the first Benetton driver to finish as high as fourth in the drivers' championship, although he was also very evenly matched with team-mate Alessandro Nannini in '88.
17 Jean Alesi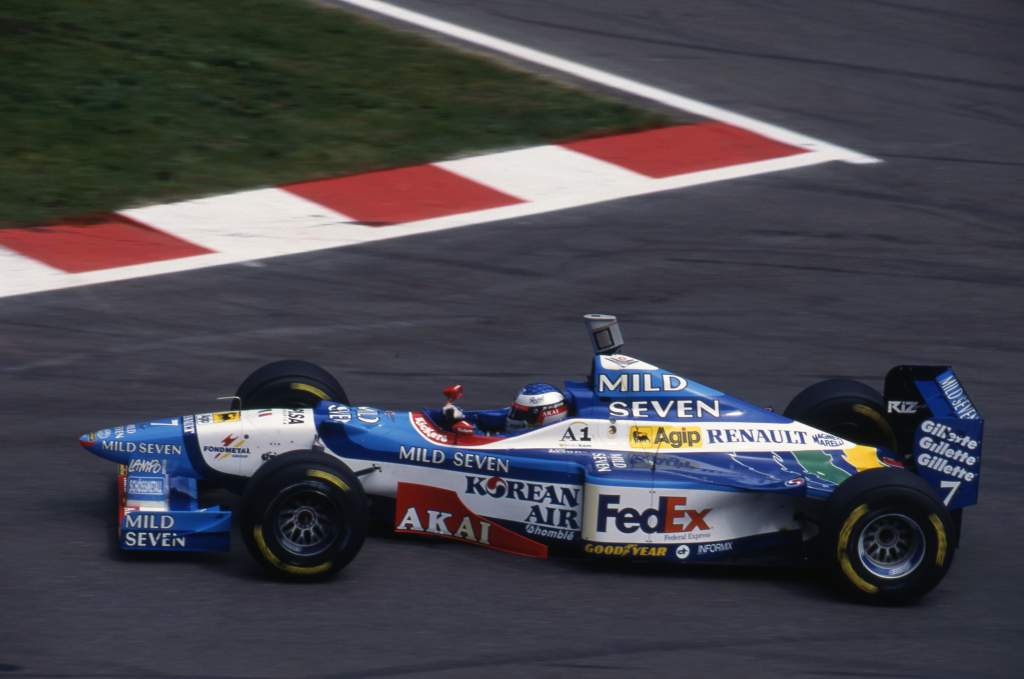 Signed from Ferrari effectively as Michael Schumacher's successor, Alesi's two years at Benetton were frustrating. He picked up 13 podium finishes, and a Monza pole position, but couldn't get the performance out of the machinery that Schumacher could.
He also amazed the F1 world by refusing to pit during the '97 Australian GP and consequently running out of fuel, apparently making a point about attempts to cut his salary.
16 Romain Grosjean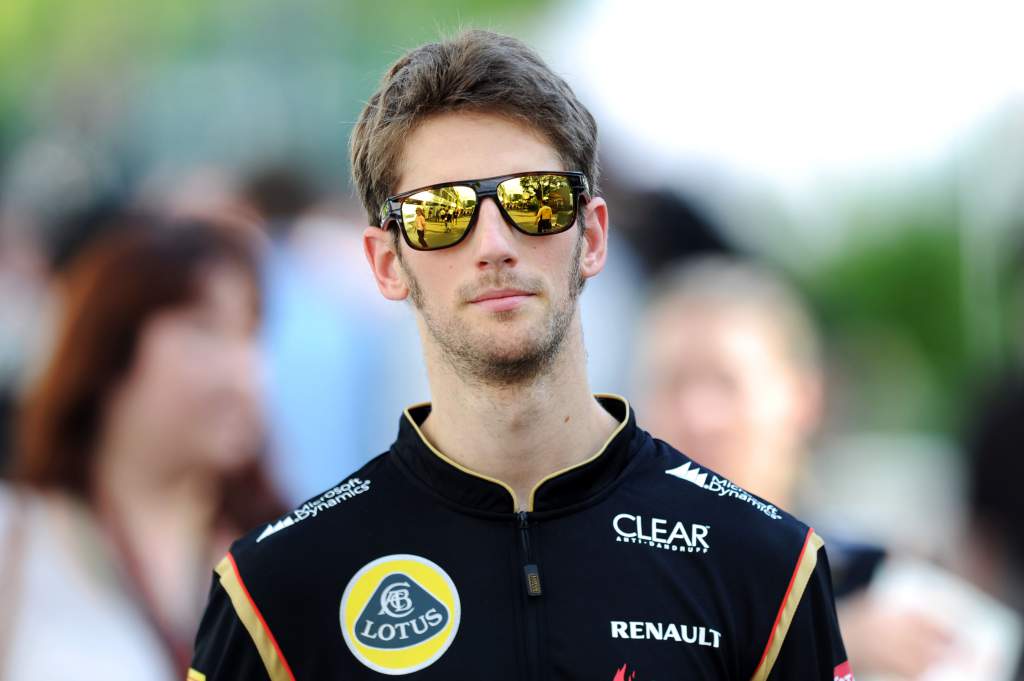 After a disappointing eight-race stint with Renault in 2009, Grosjean returned to Team Enstone in 2012 revitalised by winning the GP2 title.
He finished on the podium 10 times in his four seasons with what was then Lotus and came close to winning, but with the team in decline opted to move to newcomer Haas in 2016.
15 Derek Warwick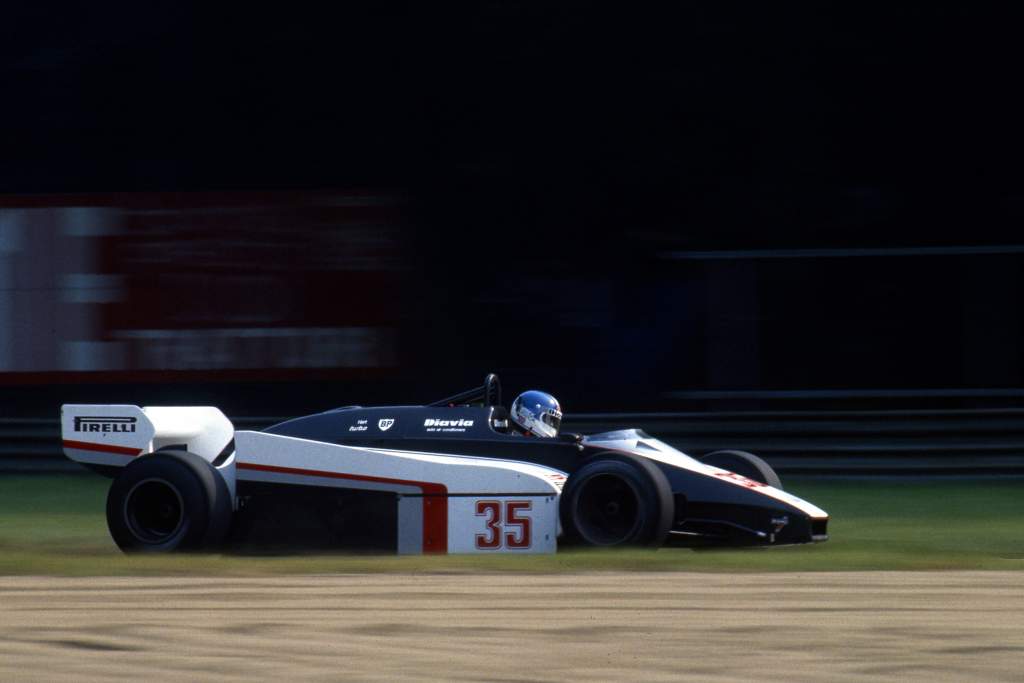 Though Warwick's tangible Toleman results are limited to a run of four consecutive points finish at the end of 1983, he holds a special place in the history of the team for more than just being its first top-six finisher.
He was there for its dire first season in '81, failing to qualifying 14 times out of 15, but climbed as high as second on half-tanks in the '82 British GP before inevitably running dry – the first famous moment in the team's history.
14 Teo Fabi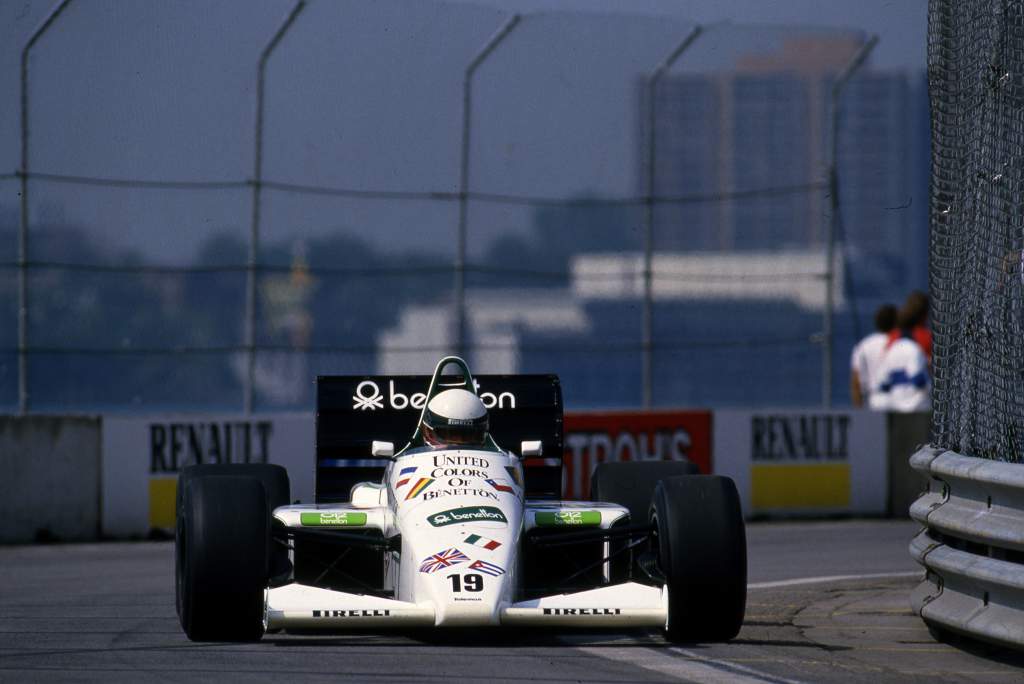 Fabi spent 1982 with Toleman and returned to the team in 1985 for a three-year stint that covered its metamorphosis into Benetton.
He owes his place this high up the ranking thanks to taking its first three pole positions, which he astonishingly failed to convert into a single lap led.
But points finishes in the unreliable machinery were rare, with the only podium finish among his six points returns coming in Austria '87.
13 Daniel Ricciardo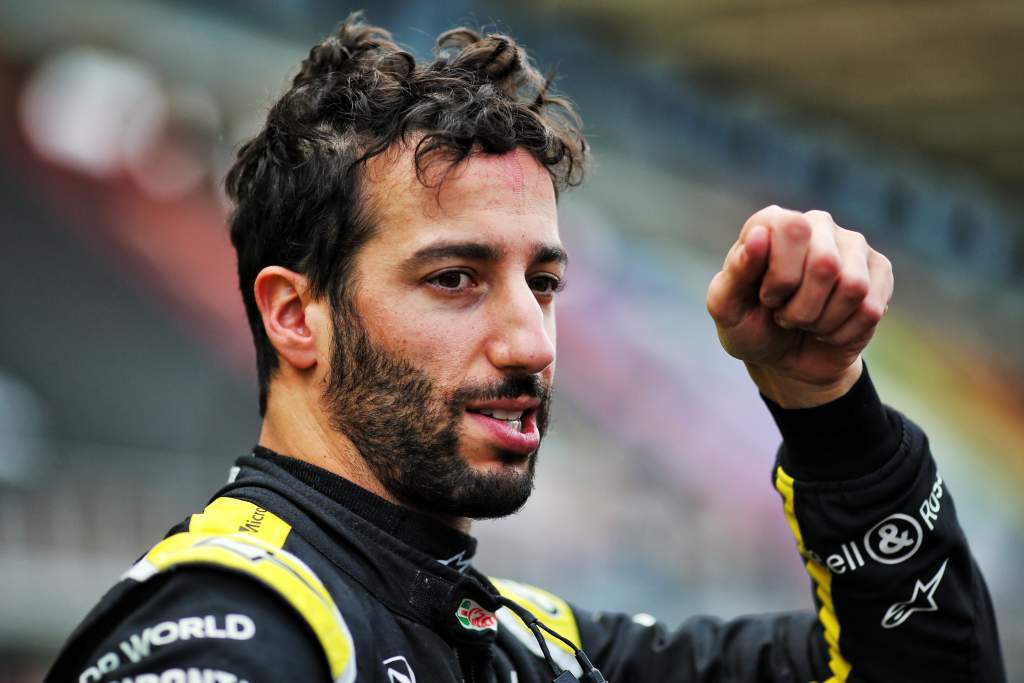 Signed for $25million per year for 2019 and '20, Ricciardo proved great value with a string of strong performances once he'd adapted to the car.
He bagged Renault's first podium finishes since it revived its works team and was placed fourth in The Race's ranking of the Top 10 F1 performers in 2020, but moved to McLaren this year.
12 Esteban Ocon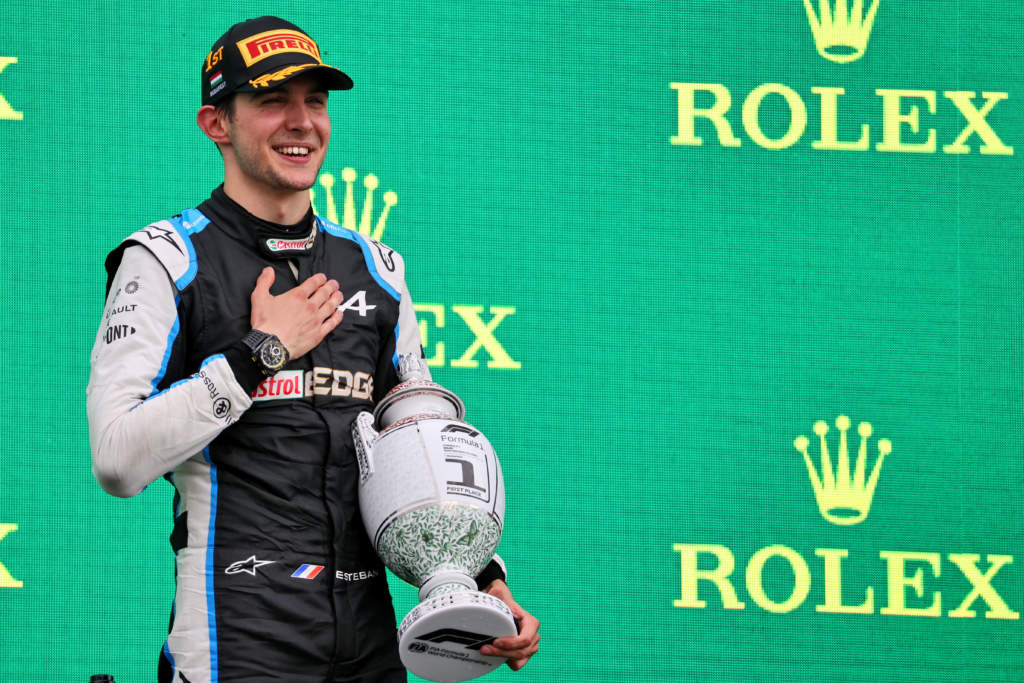 Ocon became the first driver to win a race in the team's fourth identity – Alpine – with a fortuitous but well-executed win in the Hungarian Grand Prix earlier this month.
Already with one season at Enstone under his belt, he's under contract until the end of 2024 and has the potential to climb this list further.
11 Alessandro Nannini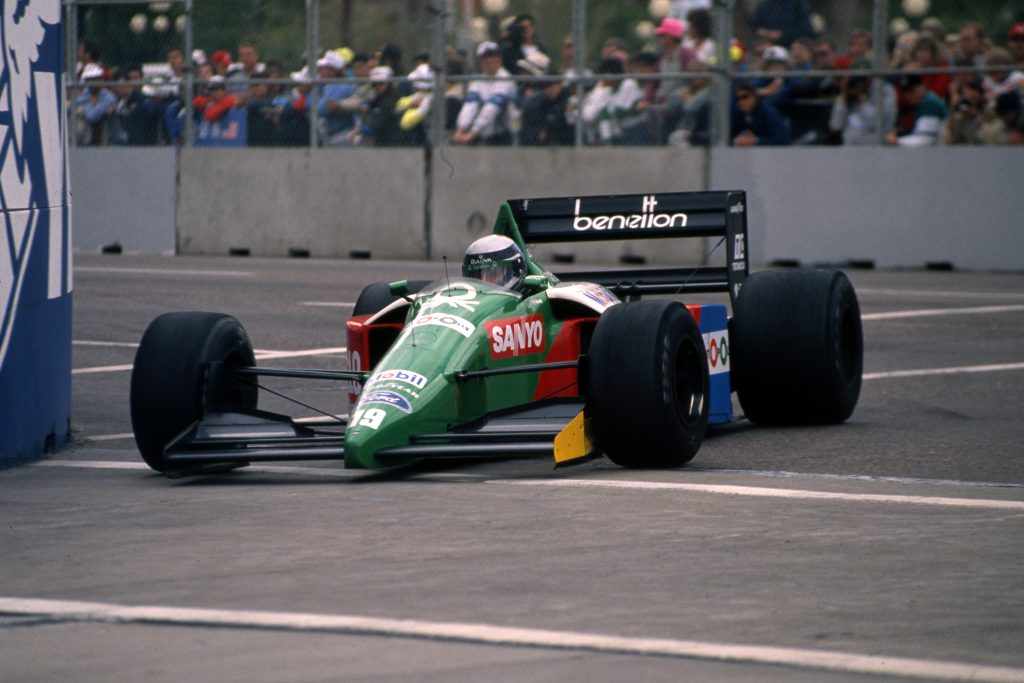 The winner of the infamous 1989 Japanese Grand Prix after Ayrton Senna's exclusion, Nannini built a big reputation for himself during three years at Benetton from 1988-1990.
Sadly, his F1 career was ended by a helicopter crash in which he severed his right forearm two races before the end of the 1990 season.
10 Robert Kubica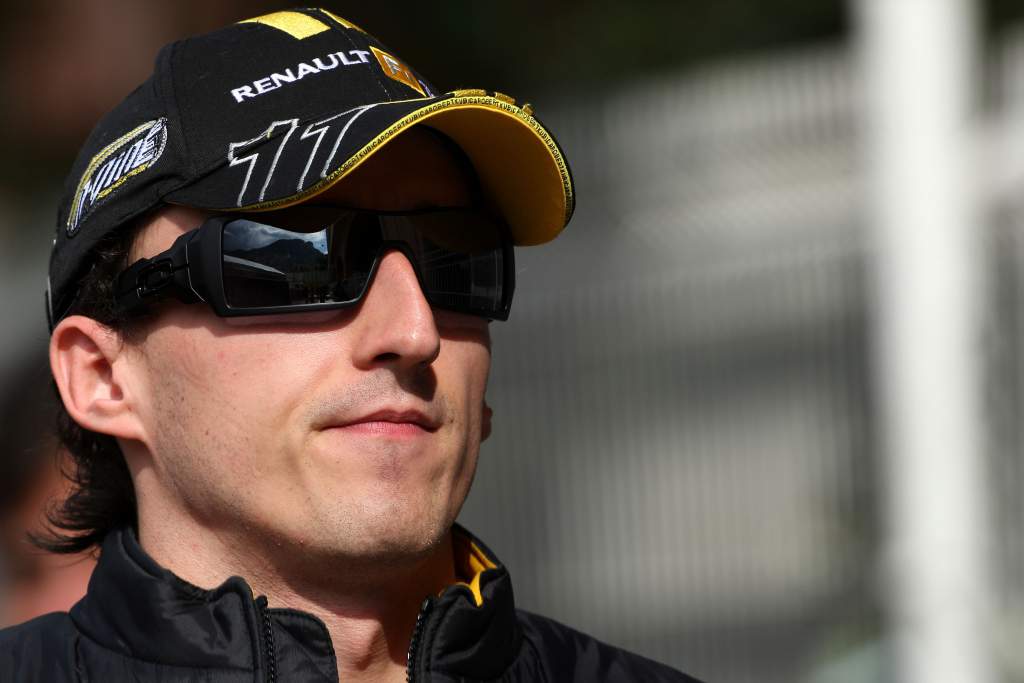 Kubica only spent one season at Enstone thanks to the life-changing rallying accident he suffered ahead of 2011.
But despite not managing to win, it was a stunning season with breathtaking speed at Monaco, Spa and Suzuka the highlights behind the wheel of the nimble Renault R30.
9 Jarno Trulli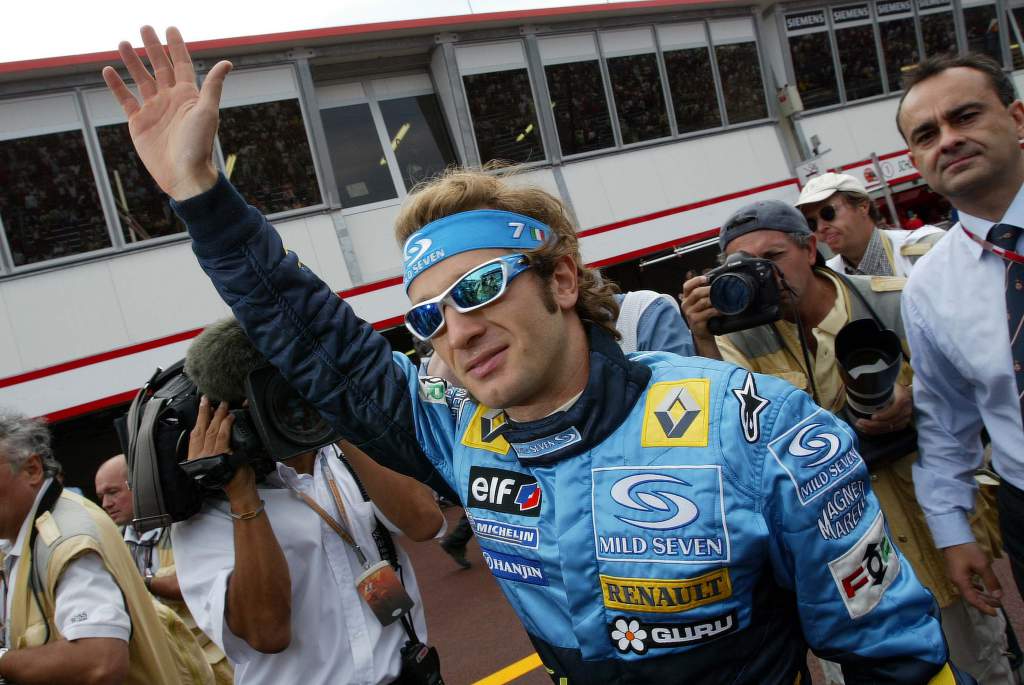 Trulli had his day of days in Monaco in 2004, winning from pole position for Renault in his second season with the team.
While Trulli had a fractional edge over team-mate Alonso in qualifying over their two years together, Alonso finished ahead three-quarters of the time.
After three years with Renault, he moved onto Toyota before the end of 2004.
8 Johnny Herbert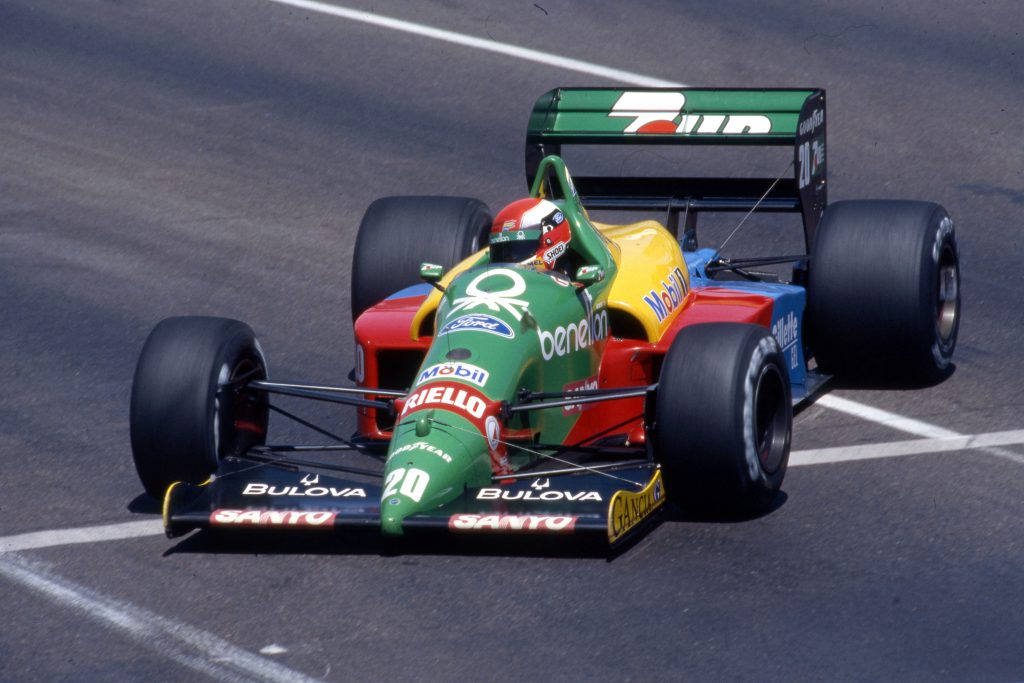 His fourth place on F1 debut for Benetton in Brazil 1989 just seven months after suffering horrendous foot and ankle injuries in an F3000 crash stands as one of the most heroic performances in the team's history.
He was dropped after six races – the team feeling he hadn't adequately recovered from those injuries – but eventually returned in late 1994 prior to a full season as Michael Schumacher's team-mate the following year, picking up two wins and contributing to the 1995 constructors' championship victory.
7 Ayrton Senna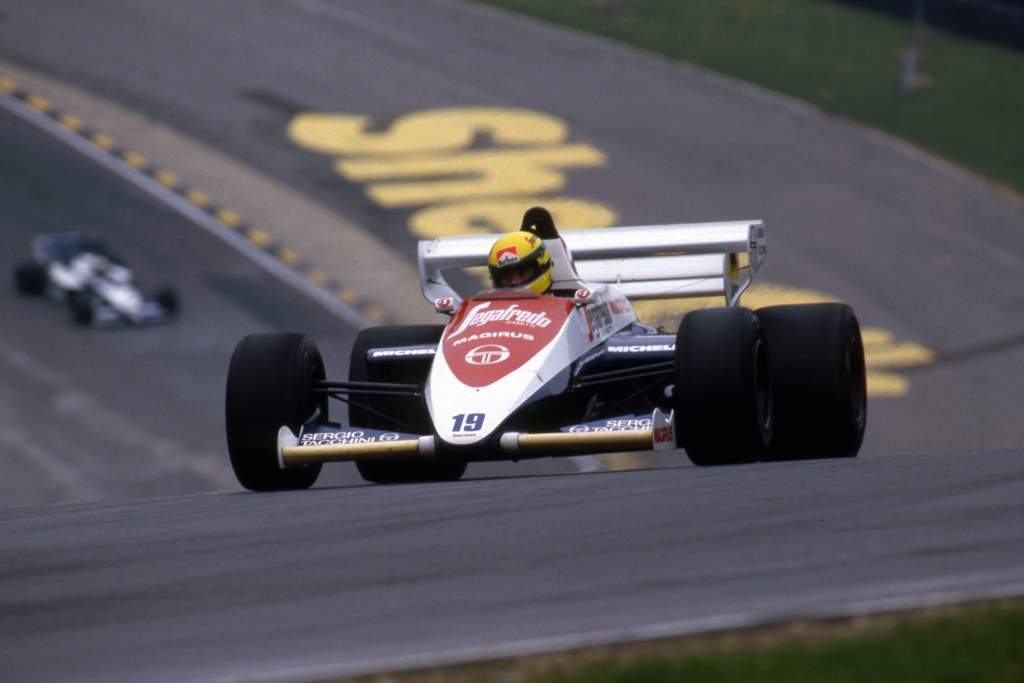 Senna's star burned brightly in his first F1 season with Toleman in 1984.
His high point was the chase, thwarted by the red flag, of Alain Prost in Monaco on his way to second place, although there were two other podium finishes in what stands as one of the most celebrated rookie seasons in F1.
6 Nelson Piquet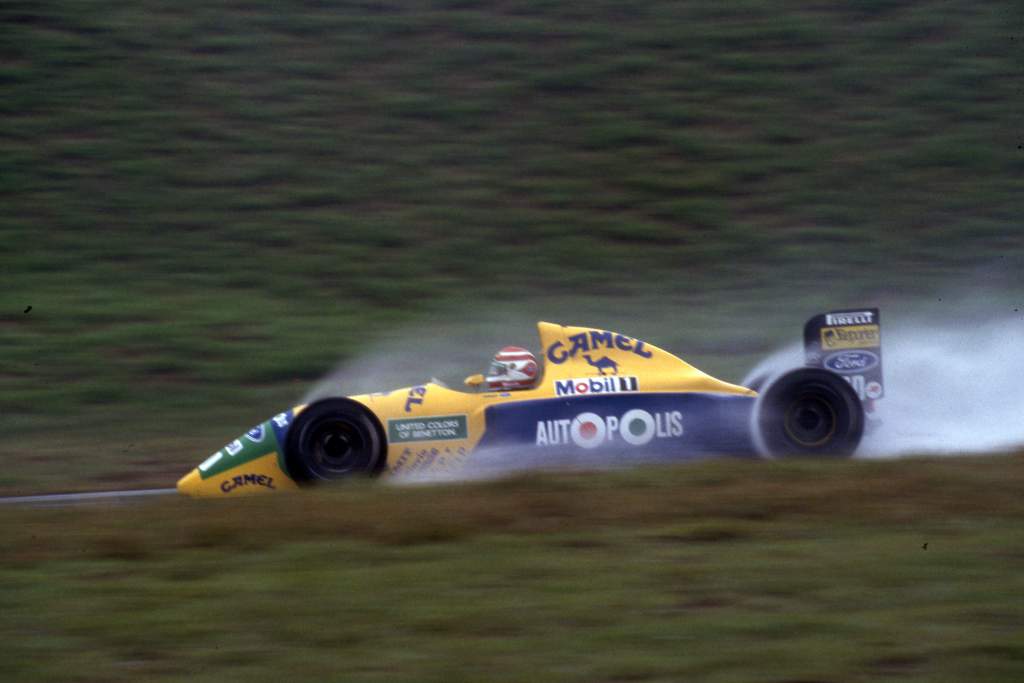 The three-time world champion's star had waned during two abject years with Lotus, but Briatore's decision to sign him for 1990 on a cheap deal with bonuses for each point proved inspired.
In two seasons with Benetton, Piquet won three grands prix to sign off his F1 career in style.
5 Giancarlo Fisichella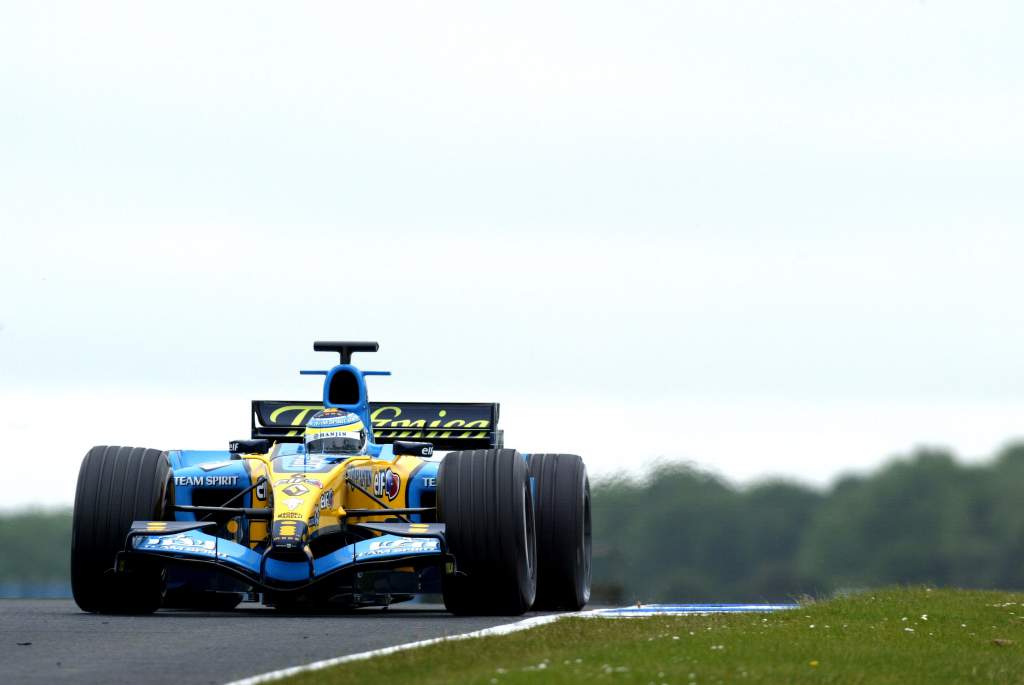 Nobody has started more races for Team Enstone than Fisichella, who notched up 119 starts across stints with Benetton (1998-2001) and Renault (2005-7).
First time round, he popped up with some unexpected podium finishes, while on his return he was Alonso's wingman, taking two wins and helping Renault to back-to-back constructors' championships.
4 Kimi Raikkonen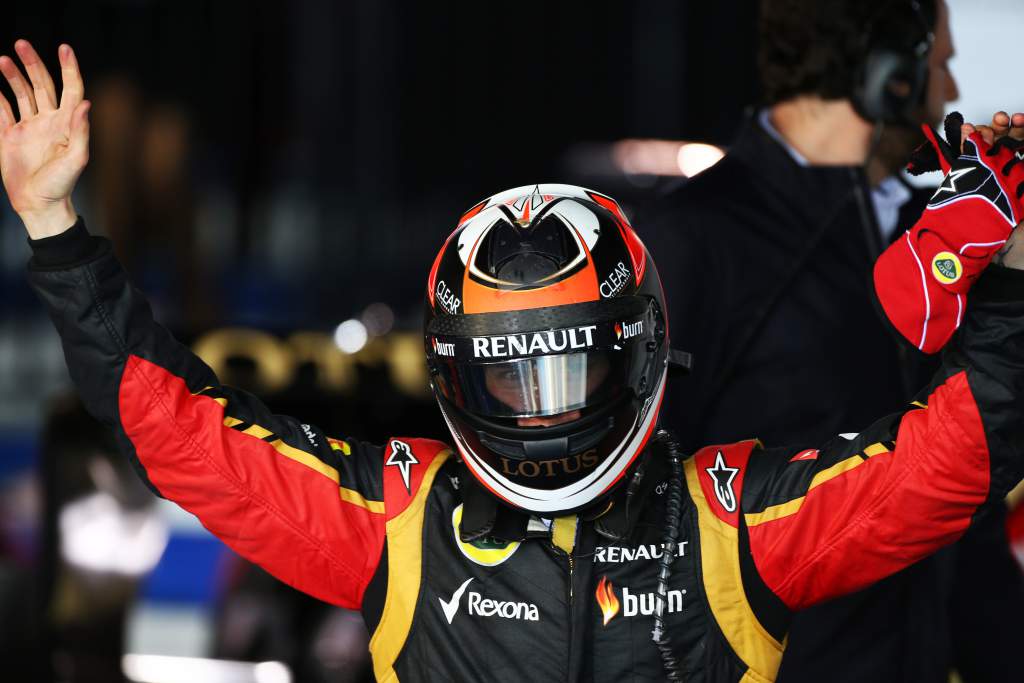 After two years on the F1 sidelines after being dropped by Ferrari, Raikkonen was brought in for 2012 on what proved to be a very lucrative incentivised deal.
Driving for what was now called Lotus, he racked up 15 podium finishes and two victories, although with a Ferrari deal for 2014 and owed a seven-figure sum by Lotus, he walked away two races before the end of 2013.
3 Gerhard Berger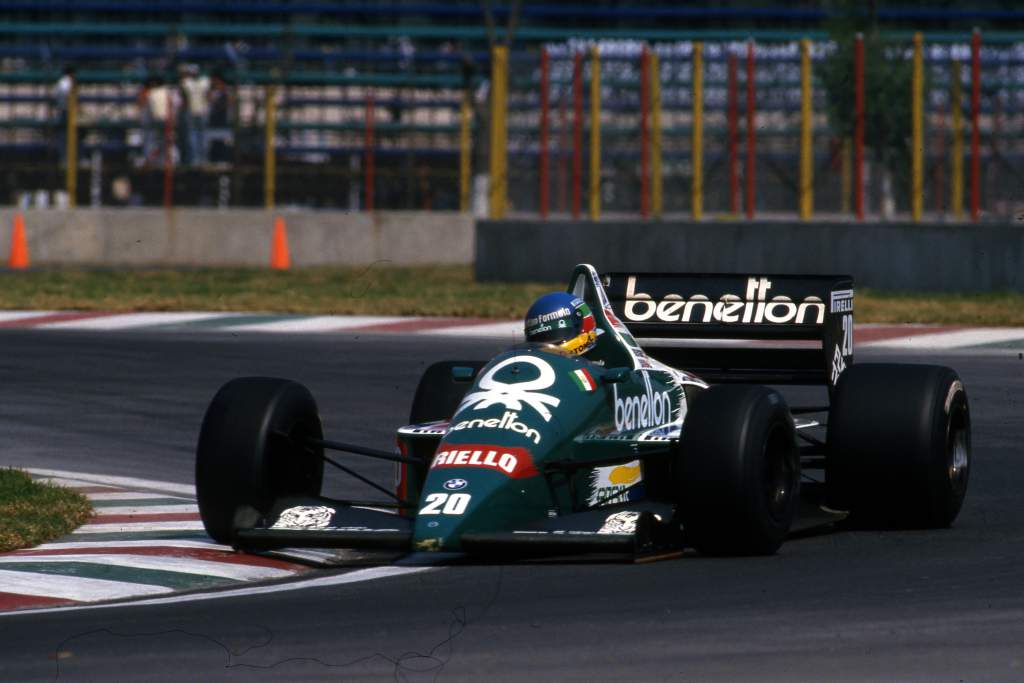 Berger had two stints with the team in its Benetton guise and claimed its breakthrough victory with a famous no-pitstop win in the 1986 Mexican Grand Prix.
His second stint with the team in 1996-7 was patchy but there were some fine performances, including the 1997 German GP where he took the team's final win under the Benetton name.
2 Michael Schumacher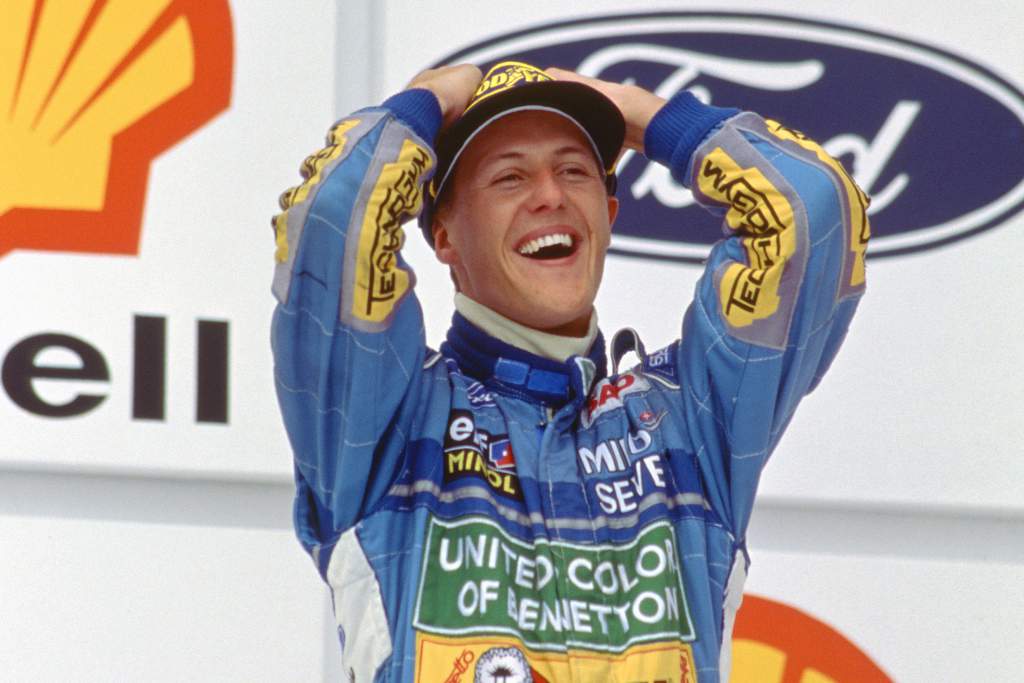 Schumacher was central to Benetton emerging as a championship-winning force in 1994-5, racking up 19 victories and delivering some of the most sensational drives of his glorious career.
Ross Brawn reckoned Schumacher could have taken two more titles in '96 and '97 with Benetton had he not made the understandable decision to move onto Ferrari.
1 Fernando Alonso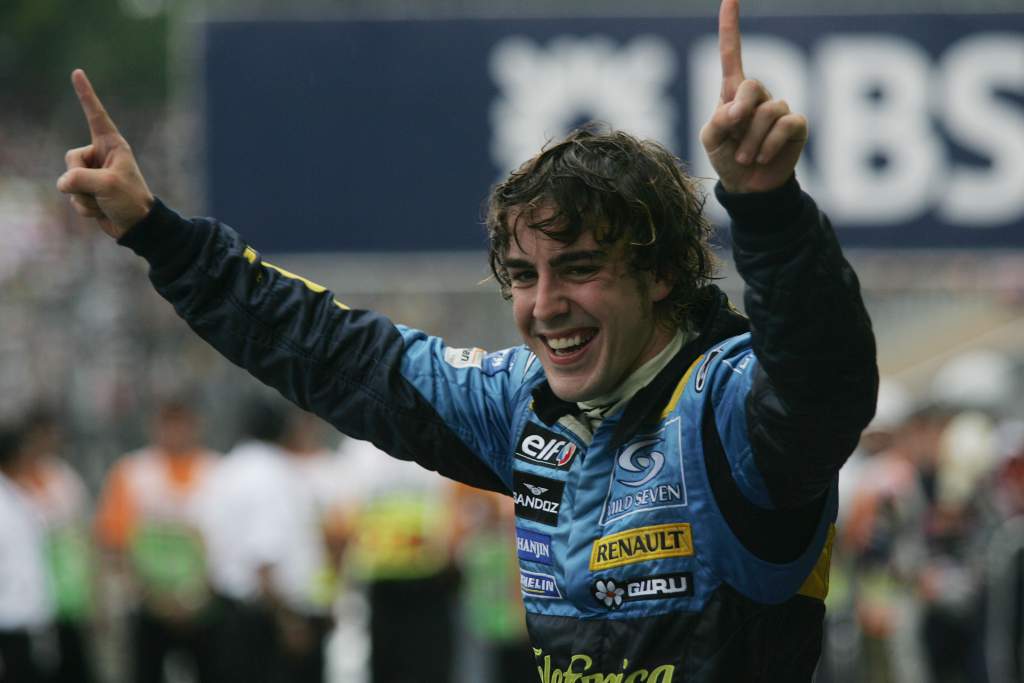 Now in his third stint at Enstone, nobody has had more success with the team than Alonso.
He led it to back-to-back drivers' and constructors' championship doubles with 15 victories along the way, and then won twice more on his 2008/09 return (albeit with the scandalous Singapore victory being one of those wins). There are more chapters of the Alonso/Enstone story still to be written with Alpine.