Lando Norris says he has "no clue" how his McLaren team has managed to stay in the fight against Alpine this far into the 2022 Formula 1 season, given the performance gap between the two teams' cars.
McLaren's chances of defeating Alpine and claiming fourth in the constructors' championship at the end of the season suffered a significant blow at Suzuka, where it scored just a single point to Alpine's 18. It now trails by 13 after briefly getting back ahead in Singapore.
Norris was compromised by a wheelspin-addled initial start before the red flag and could only recover to 10th, while on Daniel Ricciardo's side of the garage the decision to delay the switch from wets to intermediates backfired hugely, effectively ending his chances at points. He finished 11th, just behind Norris.
"It was hard to read, it was hard with the spray, visibility, not really seeing a clear line as well, not knowing if the inter is going to be ready – so you kind of rely on the others, how they are going," Ricciardo told F1.com.
"We were still kind of talking about it in the last chicane, at the time I was still, like, umming and ahing, and we did an extra lap, which ultimately I guess cost us."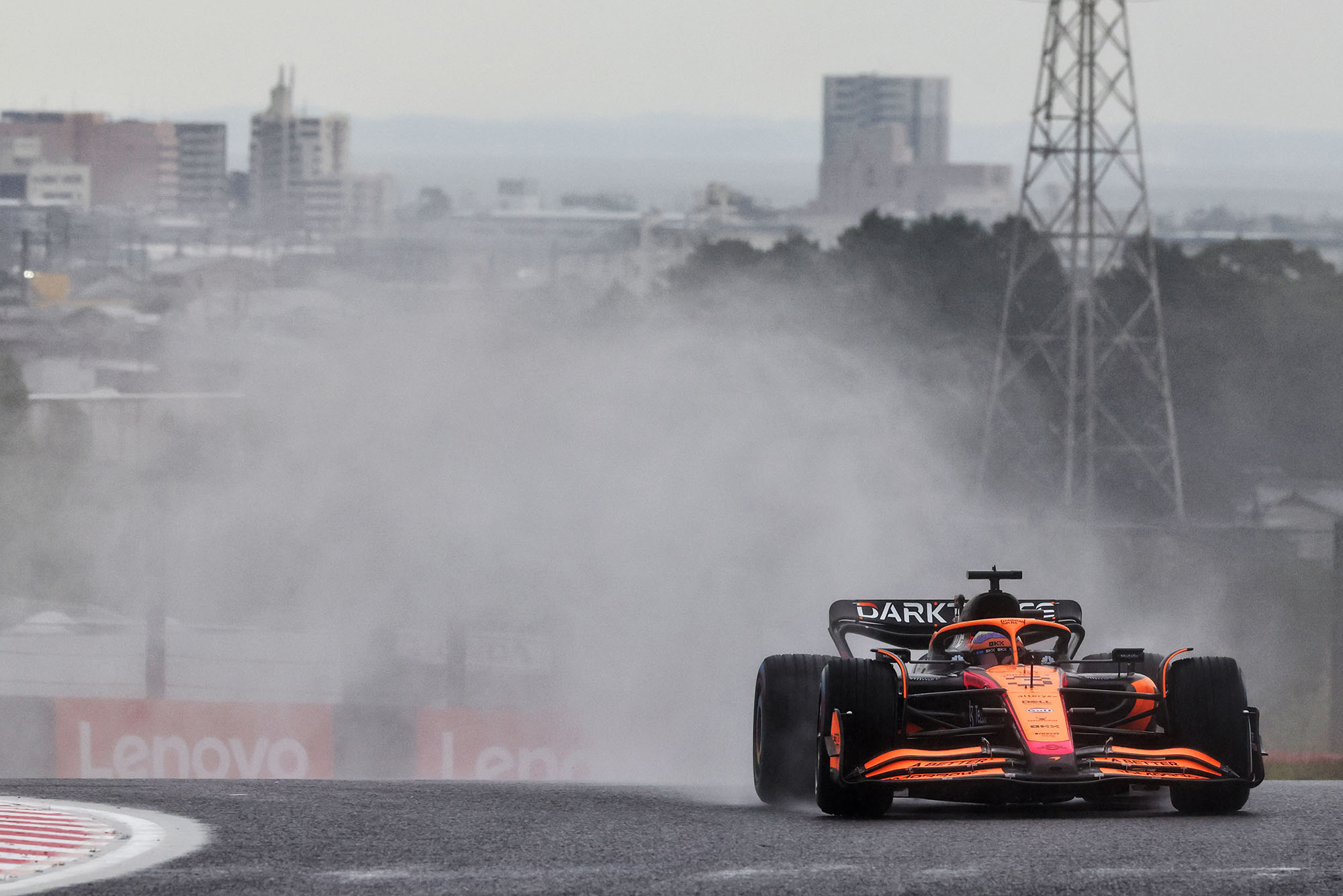 But though McLaren didn't maximise its race there was the wider problem of being "not as competitive as we would've liked to be", as acknowledged by team principal Andreas Seidl.
And with the performance of the MCL36 generally below pre-season expectations this year, Norris again pointed out at Suzuka that he felt the 2022 McLaren had no business fighting Alpine's A522.
"Not good news, but not a surprise," he said of the points swing towards Alpine after the Japanese GP. "Like I've said so many times, they're so much quicker than us.
"I have no clue how we're still fighting them in the championship. Like… they are another league to us at the minute. And yet we were somehow ahead – maybe not after today…"
Norris has already jabbed at Alpine over what he perceived as its substantial underperformance over the season given the package it has – and did so again after Suzuka.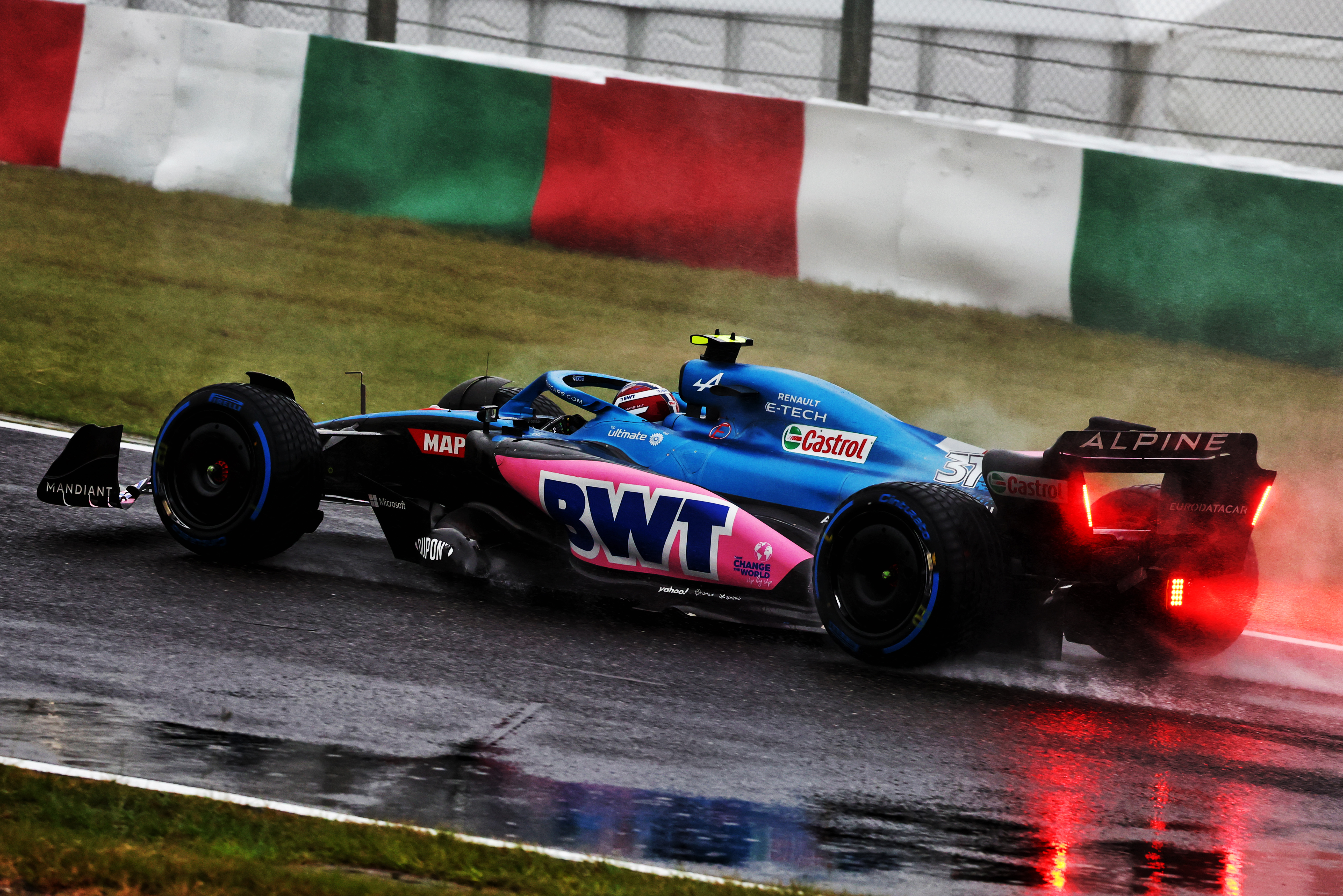 "I'm happy we've been able to fight them so far into the season, it shows we've done a very good job in all other areas, with reliability, with maximising our performances, taking opportunities, not making mistakes.
"They must've done a lot worse than us on all of those areas to only just be ahead of us in the championship with the car that they have.
"So… not a surprise, I think. It's not really a big fight at the minute, because they're so much quicker.
"But… we'll keep trying. Yeah. Keep trying to limit the points loss we have at the minute."
Alpine sporting director Alan Permane brushed off Norris's comments about the size of the points gap, saying it only mattered "in terms of comfort" and that Alpine wasn't paying McLaren much attention – instead focusing on beating Mercedes (which is 244 points ahead) on track in individual races.
"Lando keeps saying that doesn't he? We only just need to be ahead," said Permane.
"I'm not sure why he keeps on. I guess we've got him rattled.
"We're much more focused on Mercedes. We're trying to beat Mercedes, that's what we're trying to do. We're trying to get ourselves on to that level.
"And of course we had a huge setback in Singapore, but I think here it's back to normal and I would imagine the next races we can do the same.
"The car is clearly getting quicker and I think it's getting closer to those top guys."
Norris's public excoriation of Alpine perhaps serves as something of an inadvertent smokescreen for his frustrations with the '22 McLaren – something that would only be natural given he has a McLaren deal running through 2025 and has performed at an excellent level this year, utterly dominating team-mate Ricciardo.
The Briton, however, did tell F1's Beyond the Grid podcast last month that he "knew that in the short-term I wasn't going to win races, I signed up knowing all that".
McLaren introduced a major upgrade in Singapore and continued with it at Suzuka, where Norris said his feedback was unchanged from its debut – when he described it the upgraded MCL36 as having performed to expectations but also "not a car that I like to drive but, let's say, it's not a short-term car, it's a long-term car".