Max Verstappen became 2022 Formula 1 world champion at the Japanese Grand Prix last Sunday, but he admitted he'd been pretty sure that would be the case since his Ferrari rival Charles Leclerc crashed out of the French GP in late July.
There were plenty of incidents, errors, decisions and poor performances that contributed to Leclerc going from being 46 points clear of Verstappen after just three races to being 114 behind him with four races still to go.
But if it's Paul Ricard in June that cemented the end of the title battle in Verstappen's mind, when did our writers give up on F1 2022 being a proper championship contest?
THE SPAIN/MONACO/BAKU TRILOGY
Mark Hughes
When: May 22 to June 12, rounds 6-8
Points deficit afterwards: 34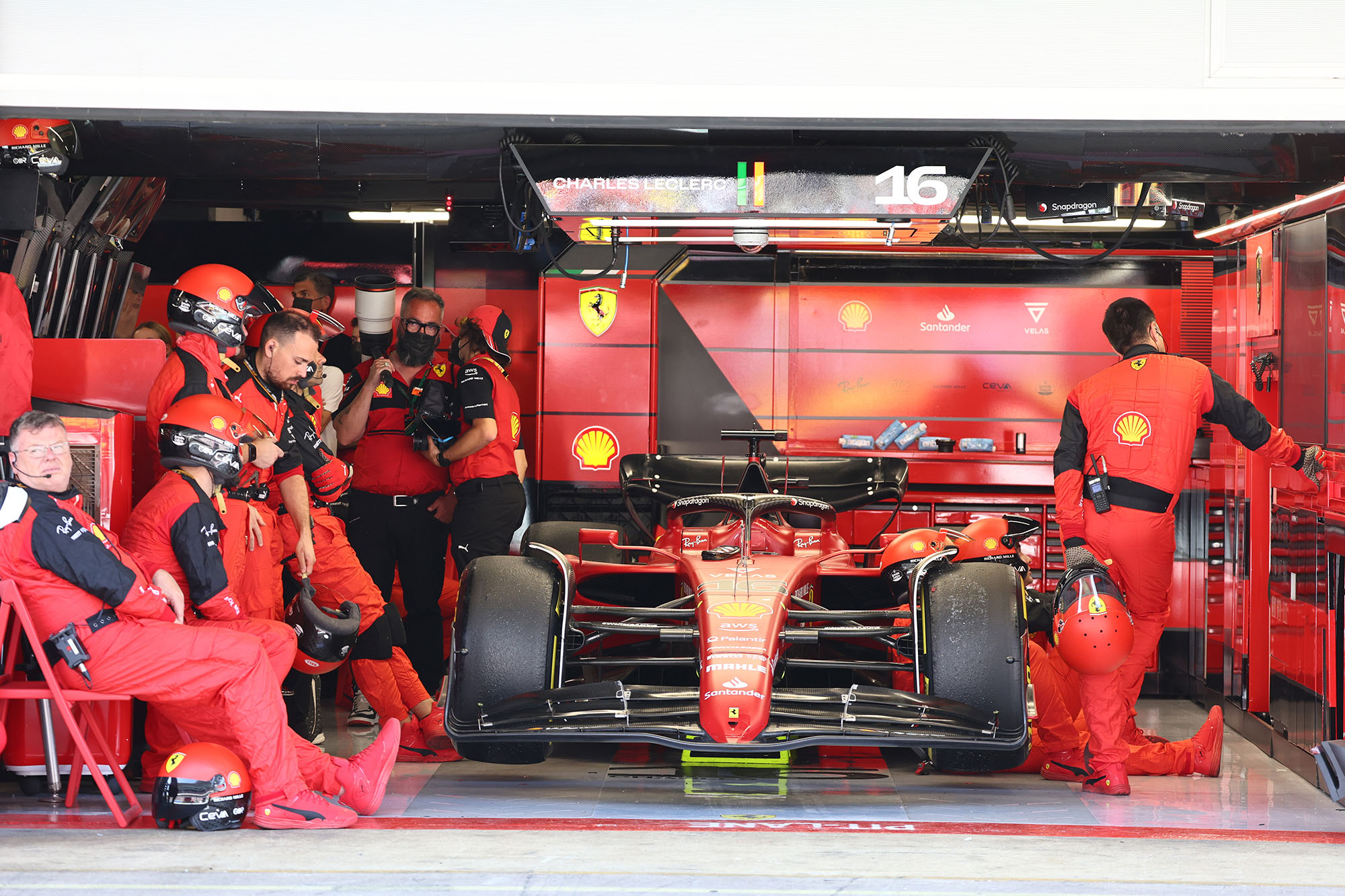 It really began to look very scratchy quite early, even when the car was still super-quick relative to the Red Bull.
That Spain, Monaco, Azerbaijan sequence of blown power unit, bad strategy call, blown power unit just as Red Bull was beginning to get into its stride made it feel like Ferrari was just too wobbly to be a real title contender. It felt like that way before the maths confirmed it.
Once the trend was with Red Bull, it felt almost impossible the trend would reverse. Because Red Bull-Verstappen are titans and Ferrari-Leclerc were sporadic by comparison.
It was also around this time that we began to hear the Ferrari power unit problem did not have a short term fix. So, yes. Pretty early really.
BELGIUM
Ben Anderson
When: August 28, round 14
Points deficit afterwards: 98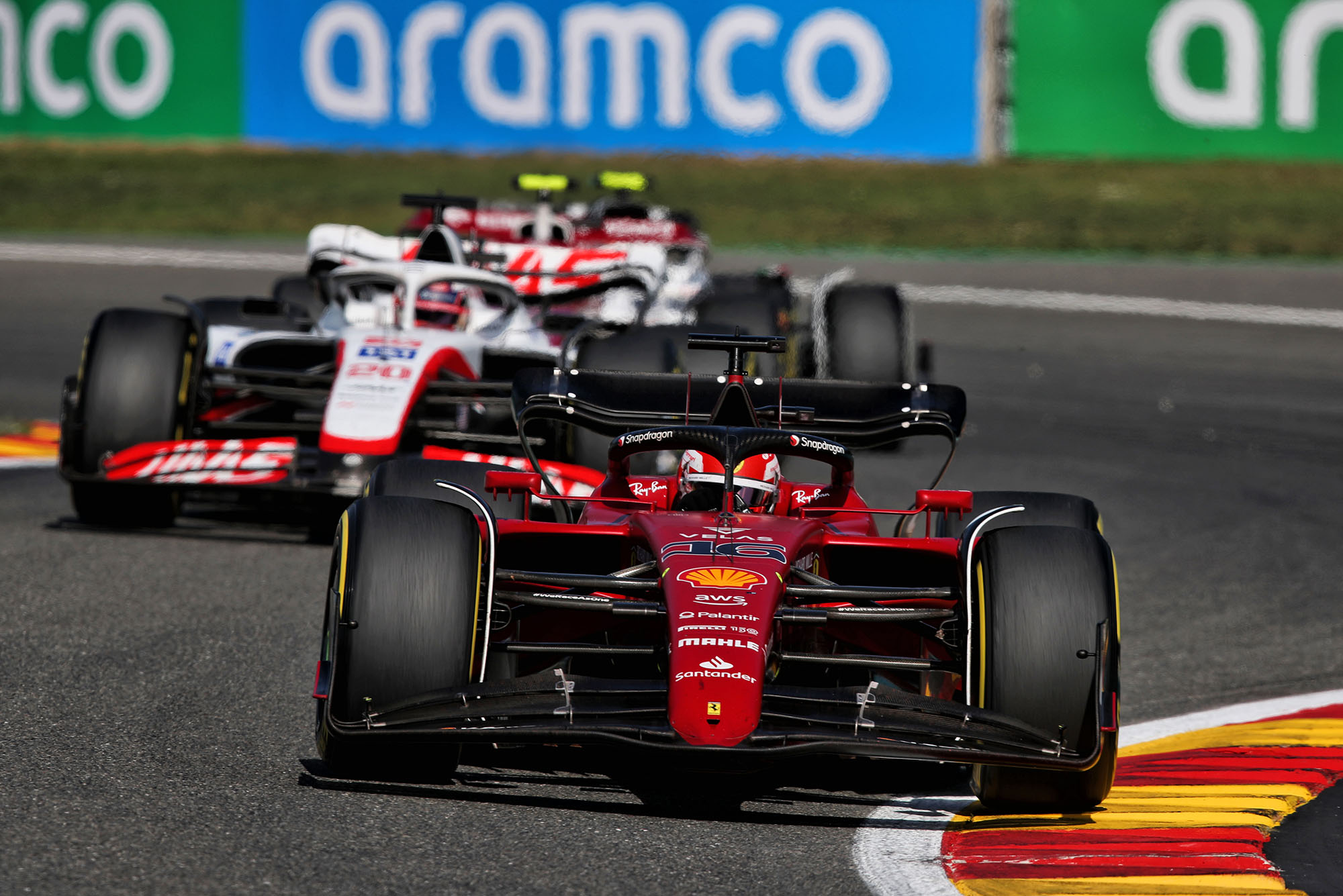 Ferrari's 2022 title bid suffered a slow death. There was the reliability chaos of Spain and Azerbaijan, with its knock-on effect for Canada too. There was the strategic incompetence of Monaco, Britain and Hungary. And Leclerc's big mistake in France, at which point Verstappen himself began to feel confident the championship would (eventually) be his.
But the point of no return, for me, came at Spa.
Here the FIA's new directive on floor stiffness and so-called 'vertical oscillations' came into full force, and all F1 cars were further ride-height limited by the significant high-speed compression through Eau Rouge.
Carlos Sainz finished almost 27 seconds behind Verstappen in this race, despite starting on pole, while Verstappen won easily despite starting 14th. It was reminiscent of Michael Schumacher's crushing 1995 victory here from 16th – only without the aid of mixed conditions catching out Verstappen's rivals.
Leclerc started only one place behind Verstappen, but finished fifth – almost 70s down. Even before Ferrari's failed late gamble on trying to nick the fastest lap point (which Leclerc missed by miles) and the associated pitlane speeding penalty that cost him five seconds extra, Leclerc was looking like finishing more than a minute down on the leading Red Bull.
Ferrari argued afterwards this circuit was made for the RB18, and thus could be considered something of an outlier in the wider context of 2022, but even Maranello's top brass was taken aback by the scale of this defeat. It signified a wider malaise and unravelling. The car that swept six of the first eight pole positions this season was suddenly nowhere close to Verstappen's league – and could no longer look after its tyres properly either.
There was simply no way back after this.
AZERBAIJAN
Edd Straw
When: June 12, rounds 8
Points deficit afterwards: 34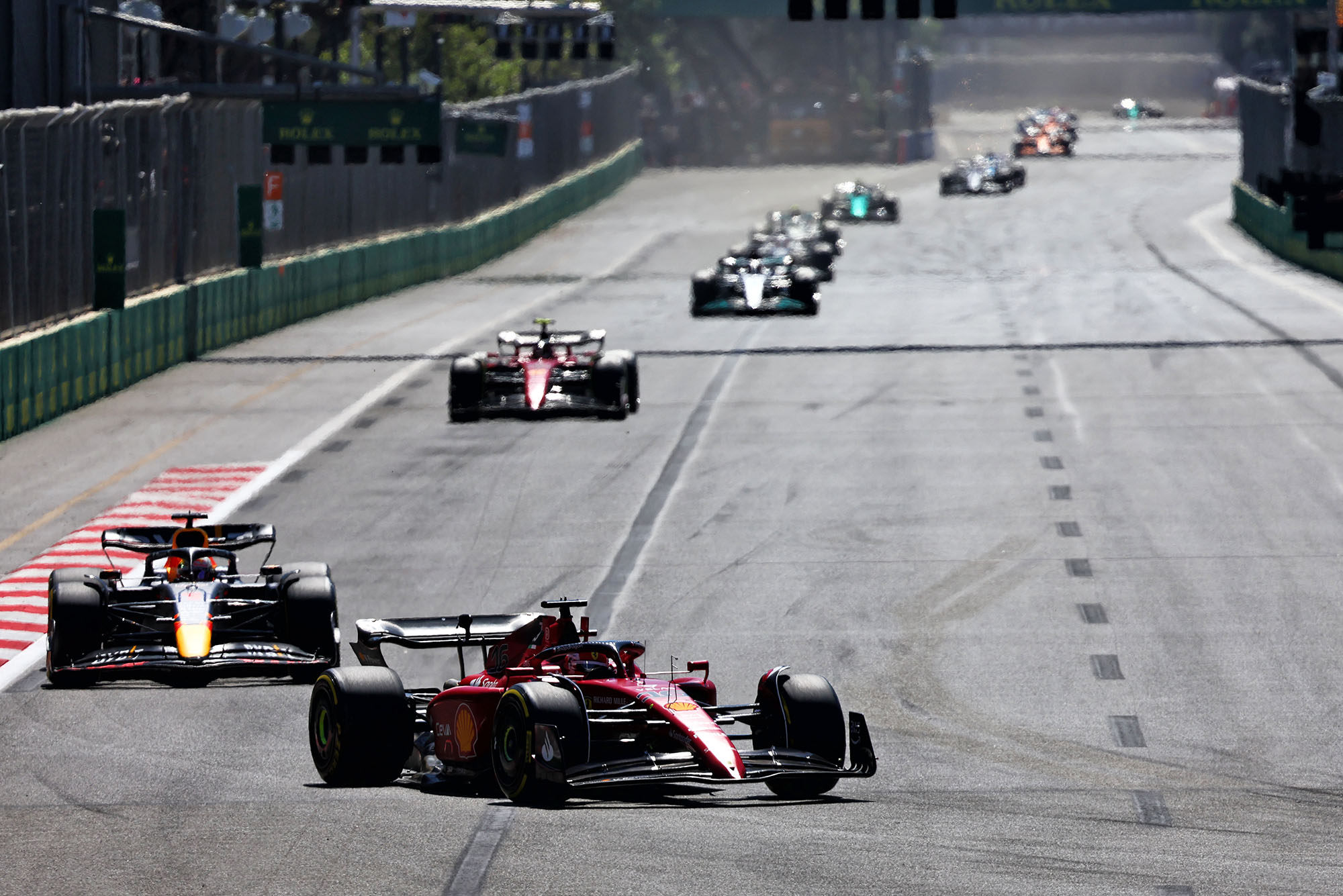 Championships are decided by an aggregation of moments over a period of a year or more. But you can pick out ones where the balance of power shifted irrevocably and Leclerc's engine failure in the eighth race of the season in Azerbaijan was that moment.
Heading into the race, he was eight points behind Verstappen. That gap was up to 34 points after Verstappen's win, which is notable because it was the first time the defending champion had a points advantage in excess of a victory's worth of points. That's a significant buffer.
But the impact was bigger than that as it ensured Leclerc had to take a grid penalty for the next race in Canada. There, Leclerc came through to fifth but his disadvantage was up to 49 points – near enough two wins' worth of points.
From there, a fightback always seemed unlikely for Leclerc, who was now firmly embroiled in a fight for second with Sergio Perez instead.
HUNGARY
Matt Beer
When: July 31, round 13
Points deficit afterwards: 80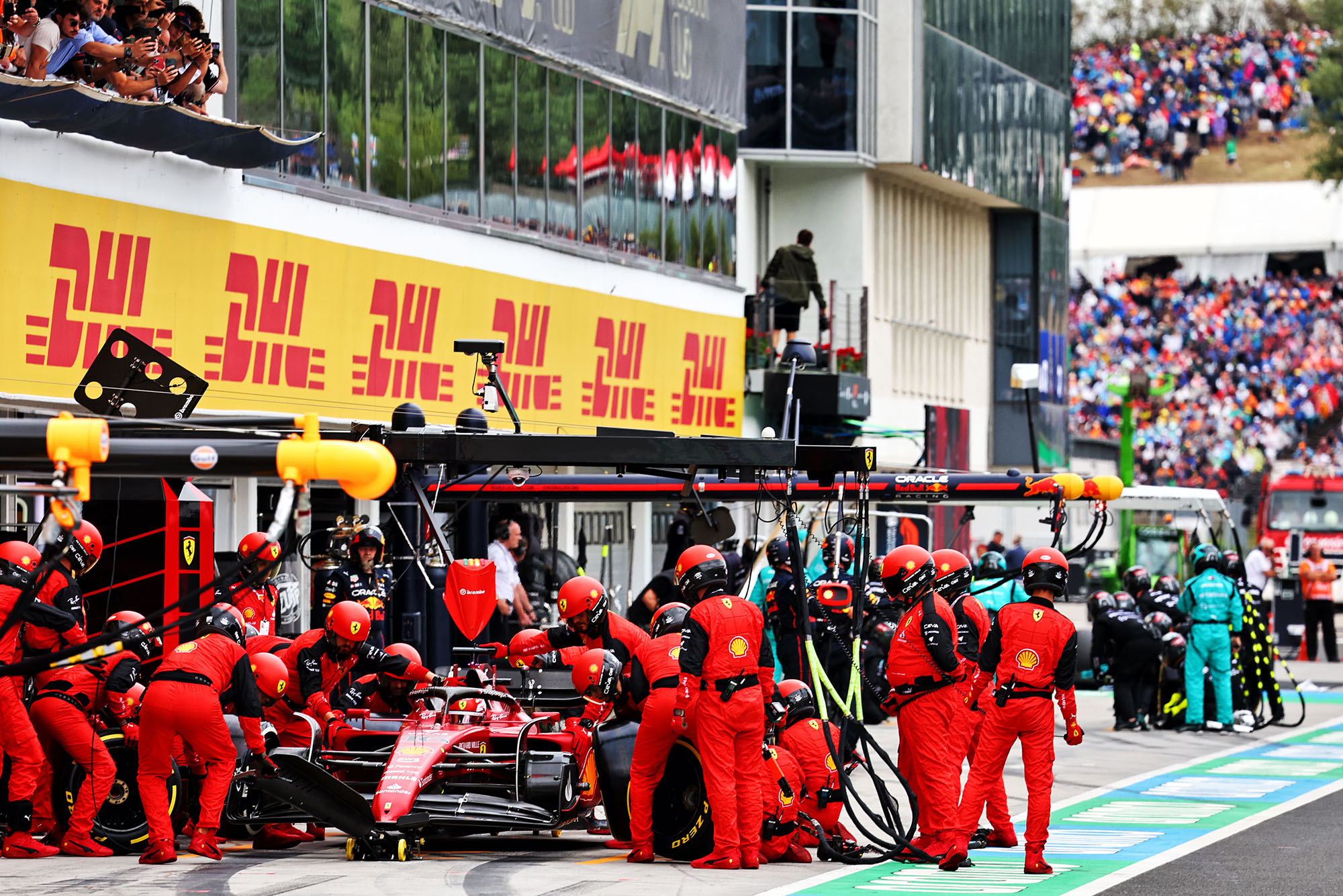 I kept the faith quite a long time. Even as the defeats and the points deficits added up, I wasn't giving up on the theory that Ferrari still had the ingredients to mount a comeback.
My logic was that Leclerc gave it a driver on Verstappen's level and that in most of the races Ferrari had lost, it had actually been fast enough to win if its car had been reliable or its strategy calls correct. A massive Red Bull capitulation seemed unlikely, but Ferrari's pace meant the leading team couldn't be comfortable.
It wasn't even the scale of the Hungaroring reversal – with neither Ferrari even making the podium despite both starting in the top three, while Verstappen came through from 10th to win – that snuffed out my final bit of 'Ferrari can still do this' open-mindedness.
It was Ferrari's reaction, and how adamant it was that its tactics weren't the problem in that race, it was just that Red Bull had been faster. That convinced me that Ferrari just wasn't doing the right sort of self-analysis to tackle why it was letting 2022 slip away from it.
The irony is that the triple-header after the second break that followed suggested Binotto had been right about how slow Ferrari's car was compared to Red Bull now. So maybe Ferrari never had the pace to win in Hungary whatever it did with tyres and pitstops. That now seems far more plausible than it did at the time.
But that still doesn't mean its Hungary strategy was good.
IT WAS NEVER GOING TO WIN
Sam Smith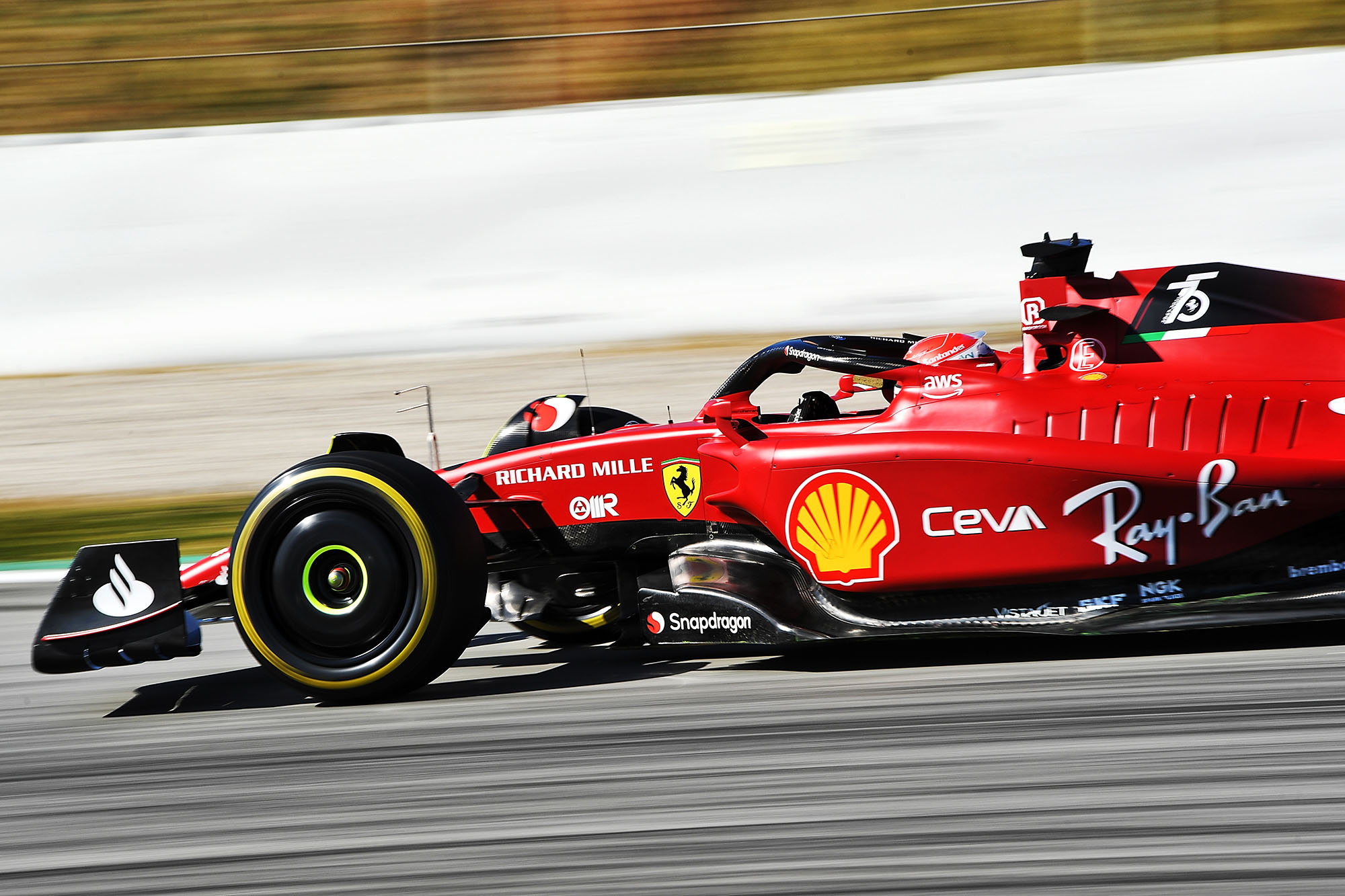 Please don't take this as being glib but I had no faith whatsoever that Ferrari would win a title this season even well before the last red light went out in Bahrain back in March.
The reasons for that ultimately came down to the fact that although the car may well have been good enough to at least challenge for a first title in 14 years, Scuderia Ferrari as a championship winning proposition simply wasn't.
This was evident even before the new rules came in for this season.
The signs were red, neon and glowing in 2021 when, although having made an admirable recovery from its 2020 nadir, Ferrari still managed to self-sabotage results on several occasions, all the while being unable to get its collective head around the poor tyre wear that the SF21 suffered throughout the season.
2022 brought a litany of errors and oversights; from the truly dreadful Silverstone strategy calls to the tyre debacles of Hungaroring and Zandvoort. There were many others on either side.
Where did the buck stop for this crumbling ruin of a campaign? Nowhere, it seemed.
Its leader, Mattia Binotto, more often than not elected to turn a blind eye or just not seem to grasp the reality of what was being frittered away – at least in how he discussed Ferrari's defeats in public.
In my mind he became the Arsene Wenger of F1 – choosing to not see or indeed just unseeing the calamities that everyone else observed with sharp clarity.
For me, what this proved was that rewarding loyalty (Binotto has been at the Scuderia since 1995), while being initially laudable, is not always the right way to go. In most other sports, the boss would just not have made it to the end of the season after some of the performances presented by Scuderia Ferrari this season.
The worrying aspect of all this for millions of Ferrari fans is that the team comes across as entirely comfortable in this new self-cultivated culture of squandering its main asset – Leclerc – and may have already wasted its best chance to become champion again.