For a Formula 1 team boss evaluating race-seat candidates, the CV of a 35-year-old veteran of 181 grands prix with only a trio of fourth place finishes to their name and who hasn't had a full-time race seat for three years wouldn't normally reach the top of the pile.
But you can make a strong case for Haas signing Nico Hulkenberg for 2023.
That statement will doubtless cause some to roll their eyes. After all, Hulkenberg has had his chance in F1 and failed to deliver on the prodigious potential he showed in his stellar junior career, so what's the point in a comeback? Shouldn't he stand aside and allow another, younger driver their shot?
This argument is irrelevant to Haas's decision-making process. Its priority is to sign the best-available driver, not to choose someone based on wider perceptions of who merits a shot.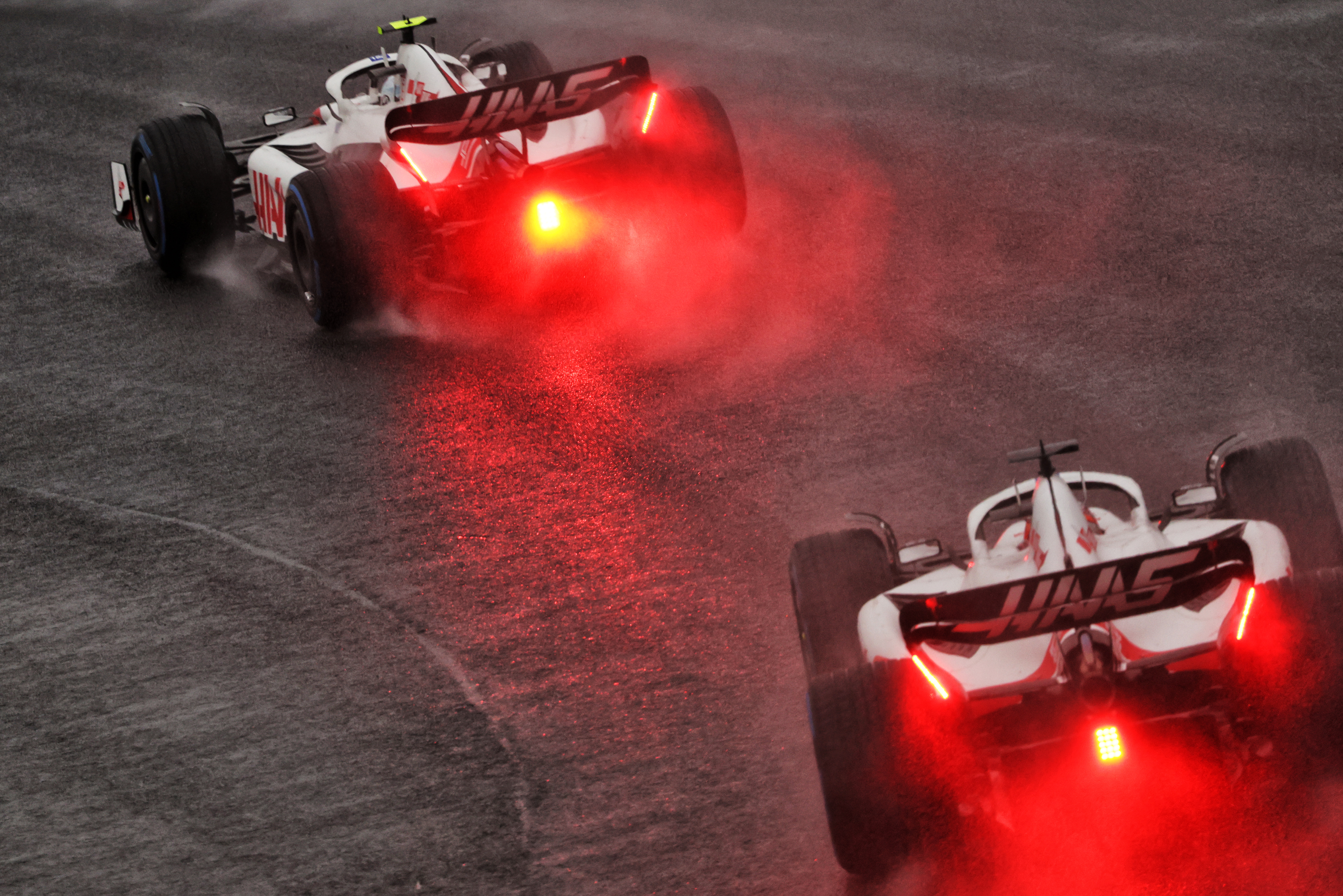 Haas must choose the best available option in terms of their results potential given constructors' championship position dictates prize money. Talk of drivers 'deserving' a seat is by the by, it's exclusively about the contribution a driver can be expected to make.
First and foremost, that means their immediate contribution on and off track. That's the sum of speed, racecraft, technical ability and the myriad other skills of an F1 driver. Haas is a minor player in the driver market, so must inevitably choose from a rag-tag group of experienced drivers who either have or are in danger of falling off the F1 wagon and unproven newcomers. By definition, it's picking from a menu of limited drivers.
Haas values experience, it always has done. Running rookies Mick Schumacher and Nikita Mazepin last year served only to underscore the unease with F1 newcomers. The ultimate decision on who to sign will be made by team owner Gene Haas, who values a healthy F1 CV. And if there is a commercial dimension to this, Hulkenberg would presumably satisfy any desire from sponsor 1+1 for a German driver that might exist.
There is a strong counter-argument to be made on the possibility of signing a rookie, but not one applicable to Haas. Were it to have on its books a driver of prodigious potential with a strong junior CV, which it doesn't, then it would be logical to run them in F1. Then, provided they are on a long-term deal, it would either benefit from a good level performance for several seasons or potentially sell them on at a significant profit.
The other path is to take a protege on loan from one of the big teams. This strategy worked for Williams from 2019-2021, running George Russell, and Sauber in 2018 when it fielded Charles Leclerc.
But those two drivers were exceptional cases and as Haas has experienced with Mick Schumacher – Ferrari-contracted but not a driver many would tip as a future world champion – simply being on the books of a bigger F1 team is no guarantee of consistently good results.
When it comes to experienced drivers, the cupboard is relatively bare. Daniel Ricciardo appears to have discounted himself from the Haas running given he's admitted he won't be on the grid and the other driver who has lost their race seat, Nicholas Latifi, has not done enough in his three years with Williams to warrant serious consideration.
So that leaves Haas with what's effectively a choice between Hulkenberg, Schumacher and former Alfa Romeo driver Antonio Giovinazzi.
Of those three, you can make a strong case that Hulkenberg would make the biggest contribution to its constructors' championship chances were he to drive to Haas. He is the only one of the trio to have a proven track record for consistently heavy scoring in F1, with his 97 points finishes in F1 meaning a strike rate of more than 50%.
As for the concerns about three seasons on the sidelines, Hulkenberg's sporadic outings for Racing Point/Aston Martin, where he has stood in for Sergio Perez, Lance Stroll and Sebastian Vettel at times, show that he's still absolutely capable of cutting it in F1. His three outings in 2020 yielded two points finishes and a DNS (and a top-three qualifying position), while his two appearances for Aston Martin at the start of this year were impressive.
Having never driven the 2022-specifications F1 cars before, and completed a single simulator session and racked up fewer than 100 laps significantly earlier in the year, he outqualified Lance Stroll in Bahrain.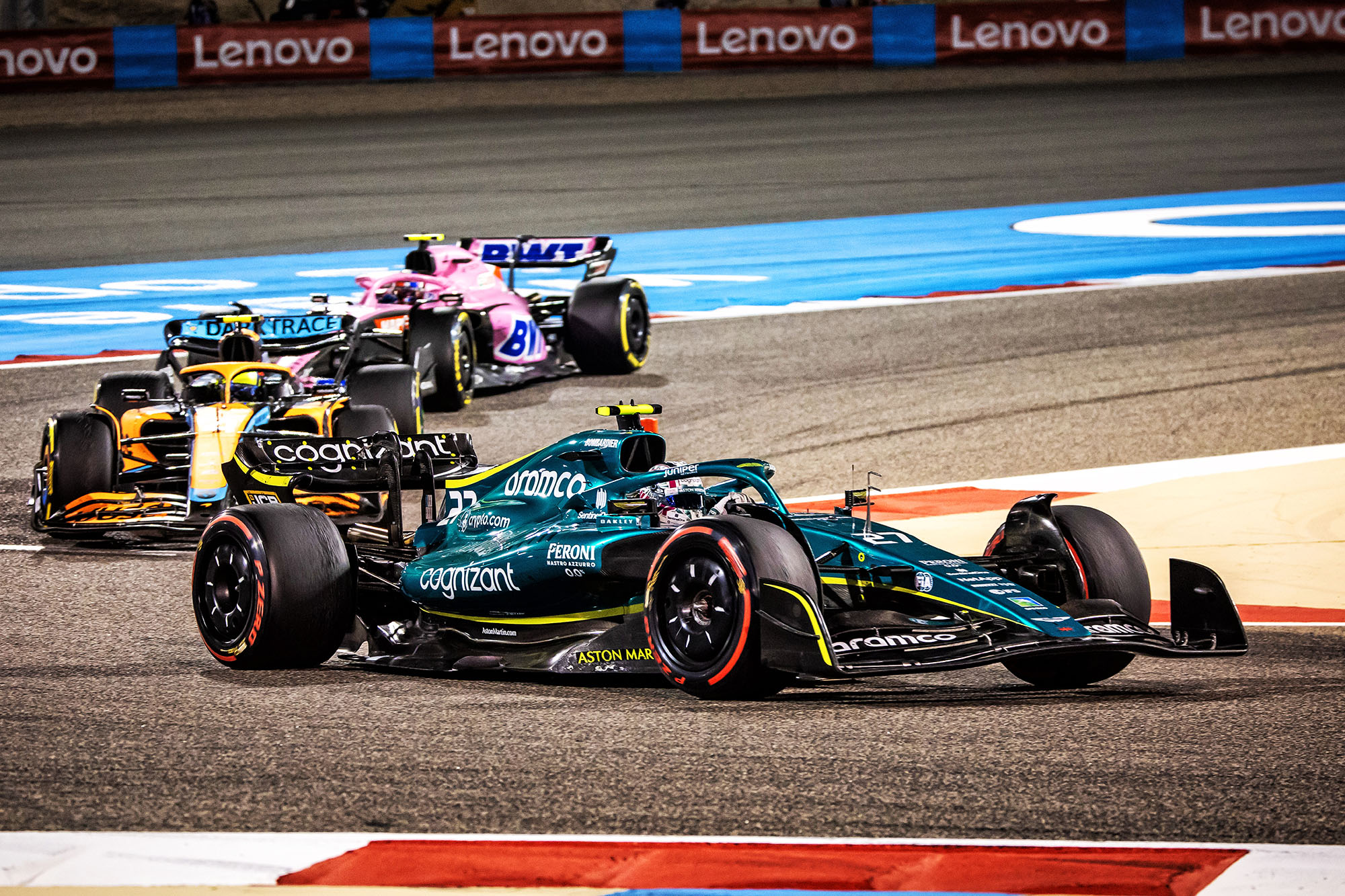 The race didn't go so well, with an early lock-up causing tyre damage on his way to last place, but Hulkenberg's run to 12th in Saudi Arabia showed he'd learned some of the lessons of his debut. He showed enough in those two outings to prove that, with a full season and proper preparation, he would be operating at a very good level.
So to what is the unavoidable elephant in the room when it comes to Hulkenberg in F1, his record-setting 181 starts without a podium finish. This is often cited as the 'killer' statistic in condemning Hulkenberg, but although it is clearly true the addition of a little context shows it not to be the 'gotcha' many think of it as.
In his nine full seasons in F1, Hulkenberg has driven for teams that have claimed a total of just four podium finishes. All of those went to Perez during their three seasons together at Force India. This wouldn't even be a topic for discussion had a strategic misjudgement and slow pitstop not led to Hulkenberg losing what would have been a podium finish at Monaco in 2016, a race where Perez picked up third place. It highlights the absurdity of the podium finishes as a meaningful metric that one twist of fate could either underscore or harpoon this whole critique.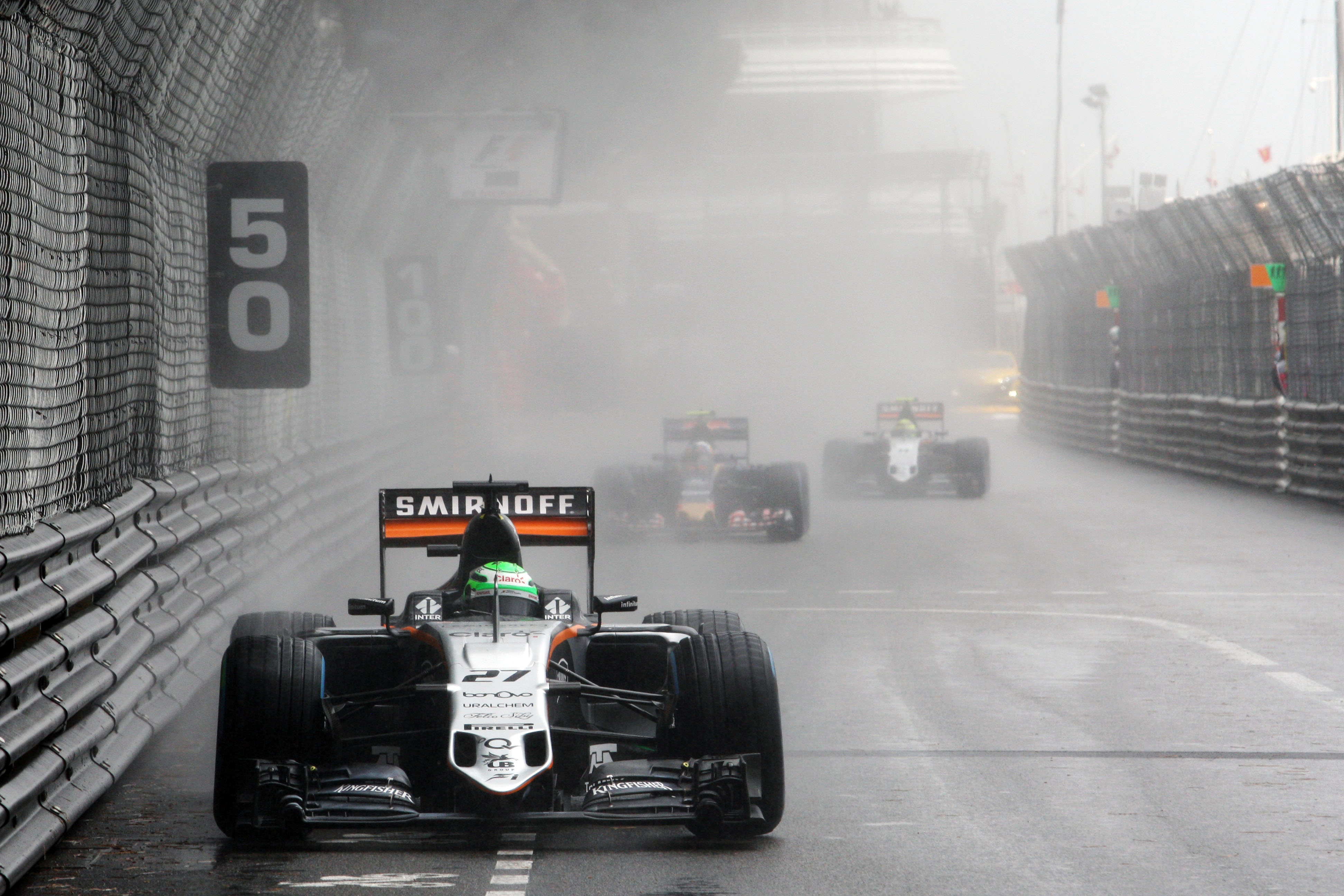 That's not to say there weren't reasons for Hulkenberg's failure to take podium opportunities elsewhere. While he did improve in this area, Hulkenberg never achieved the same mastery of tyre management that Perez did. He also made mistakes that cost him podium finishes, famously colliding with Lewis Hamilton while attempting to take the lead at Interlagos in 2012 and crashing his Renault at Hockenheim in 2019 while running fourth and in the hunt for a top-three.
But Hulkenberg has been plenty close enough to podiums. His fourth place for Sauber in the 2013 Korean Grand Prix stands out as a performance worthy of a place on the rostrum, one that led Fernando Alonso to describe him as "superb". And the fact he has spent his whole career in midfield machinery means that assessing his performance requires a little more subtlety than simply looking at his number of top threes.
Hulkenberg is no stranger to competing at the front, even if his only race victory since he graduated to F1 in 2010 was in the 2015 Le Mans 24 Hours.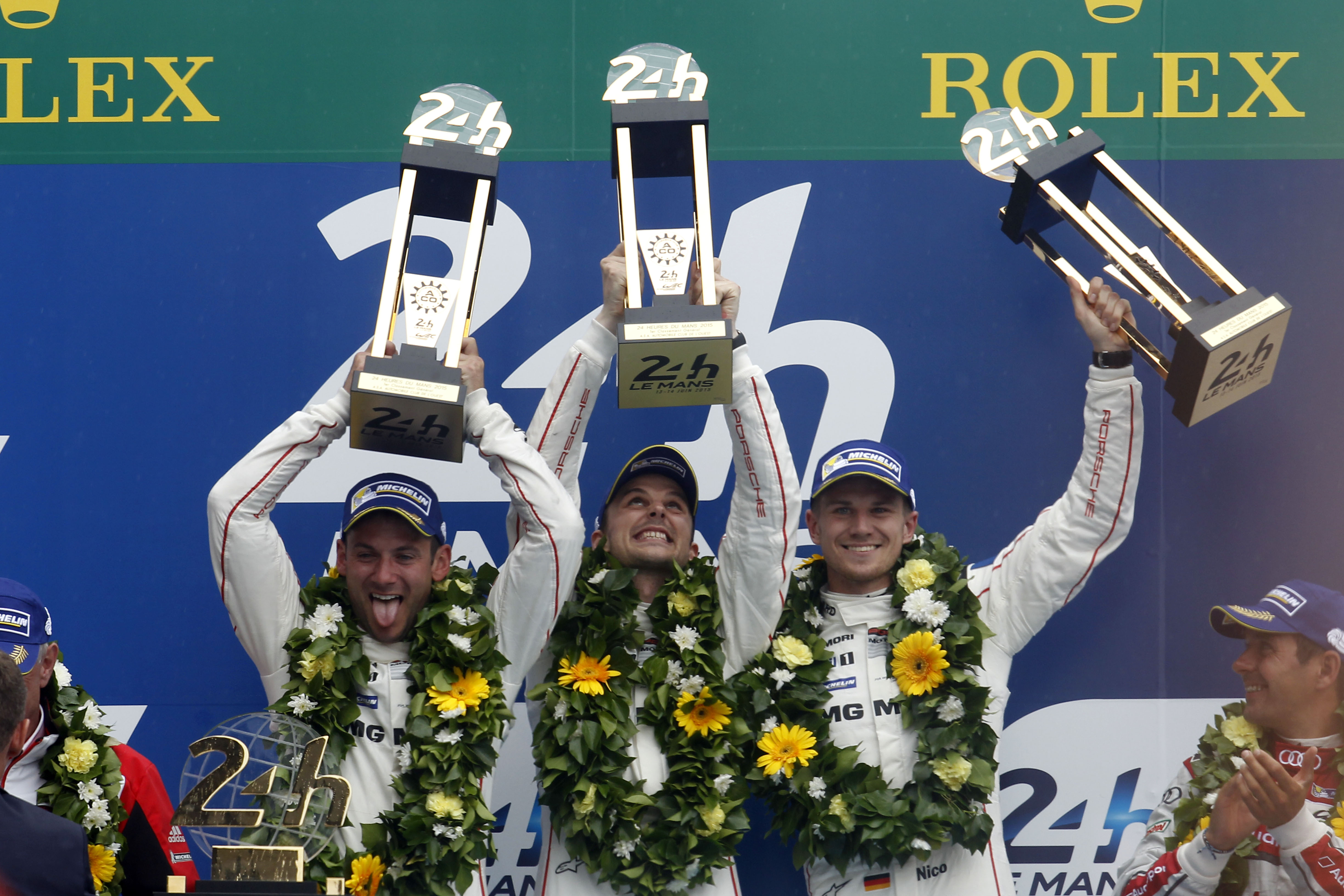 In his F1 career, he's racked up 161 laps running in the top three and the idea that he is a 'choker' when on course for top finishes isn't supported by the facts. The sample set of races where such a result was possible is too small for that. It simply reflects how his career has always been all about making the most of limited machinery.
The 2012 Brazilian Grand Prix is a microcosm of Hulkenberg's time in F1. He, along with McLaren's Jenson Button, stayed out on slicks when the rain hit and pulled out an enormous lead over the pack.
Then a safety car, which the Force India team felt was unnecessary, closed the field back up. Without that, Hulkenberg would have finished second at worst.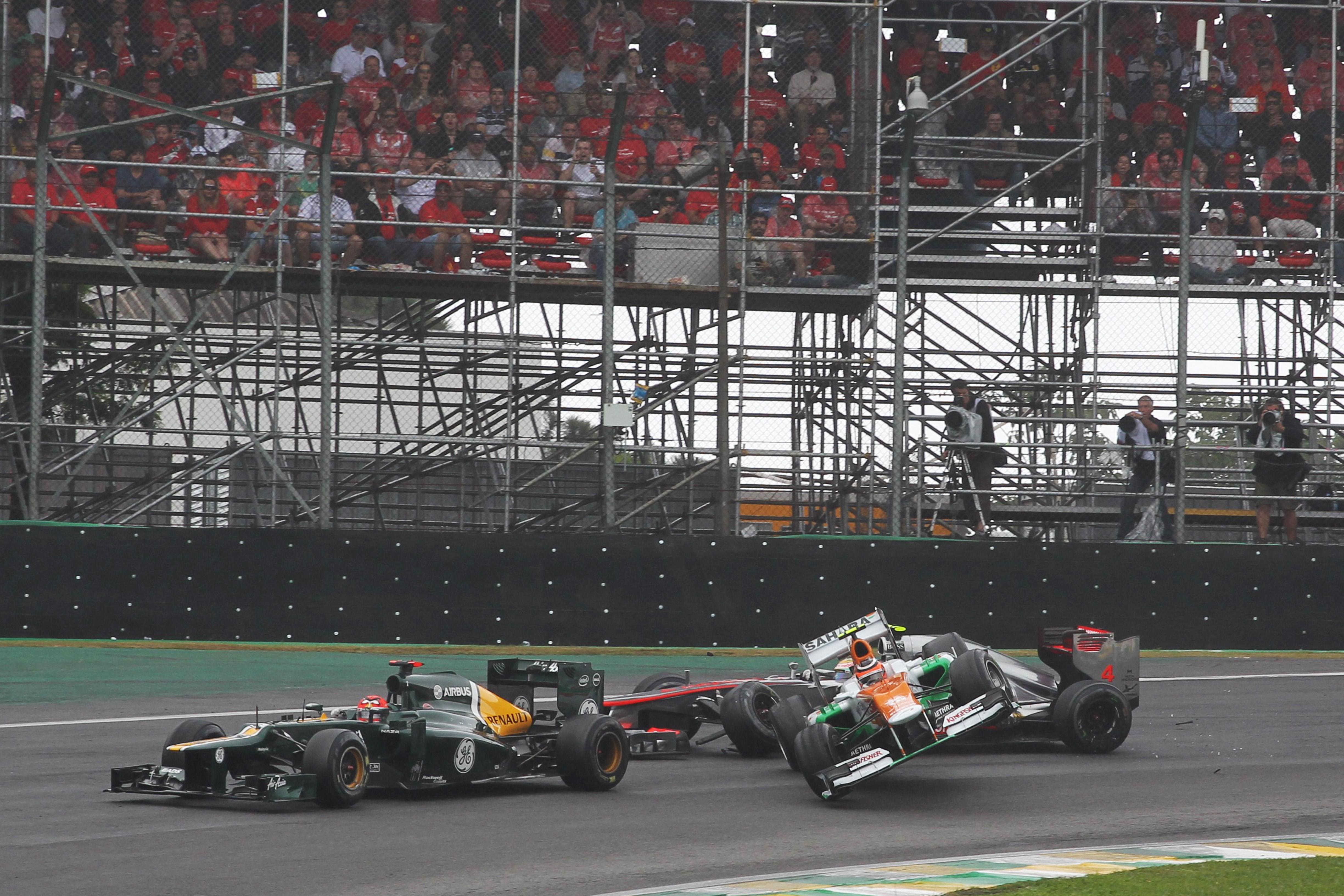 But Hulkenberg only had himself to blame for his half-spin that later allowed Hamilton to take the lead, and the bodged attempt to repass the McLaren driver at the first corner that resulted in a collision. Even so, it was an exceptional performance in a race that could have yielded one of the most unlikely victories in 21st century F1.
But throughout his F1 career, Hulkenberg has shown himself to be a quick and dependable driver. Yes, there have been some mistakes and in his last full-time race seat with Renault in 2019 he was outperformed by team-mate Ricciardo, but it's difficult to imagine that he wouldn't have picked up good results in this year's Haas.
Given Magnussen's erratic performances, mixing high points such as the Bahrain fifth place with frustrating errors like his trio of first-lap collisions that resulted in front-wing damage, it's not a great leap to suppose Hulkenberg would have scored more than Haas's incumbent lead driver.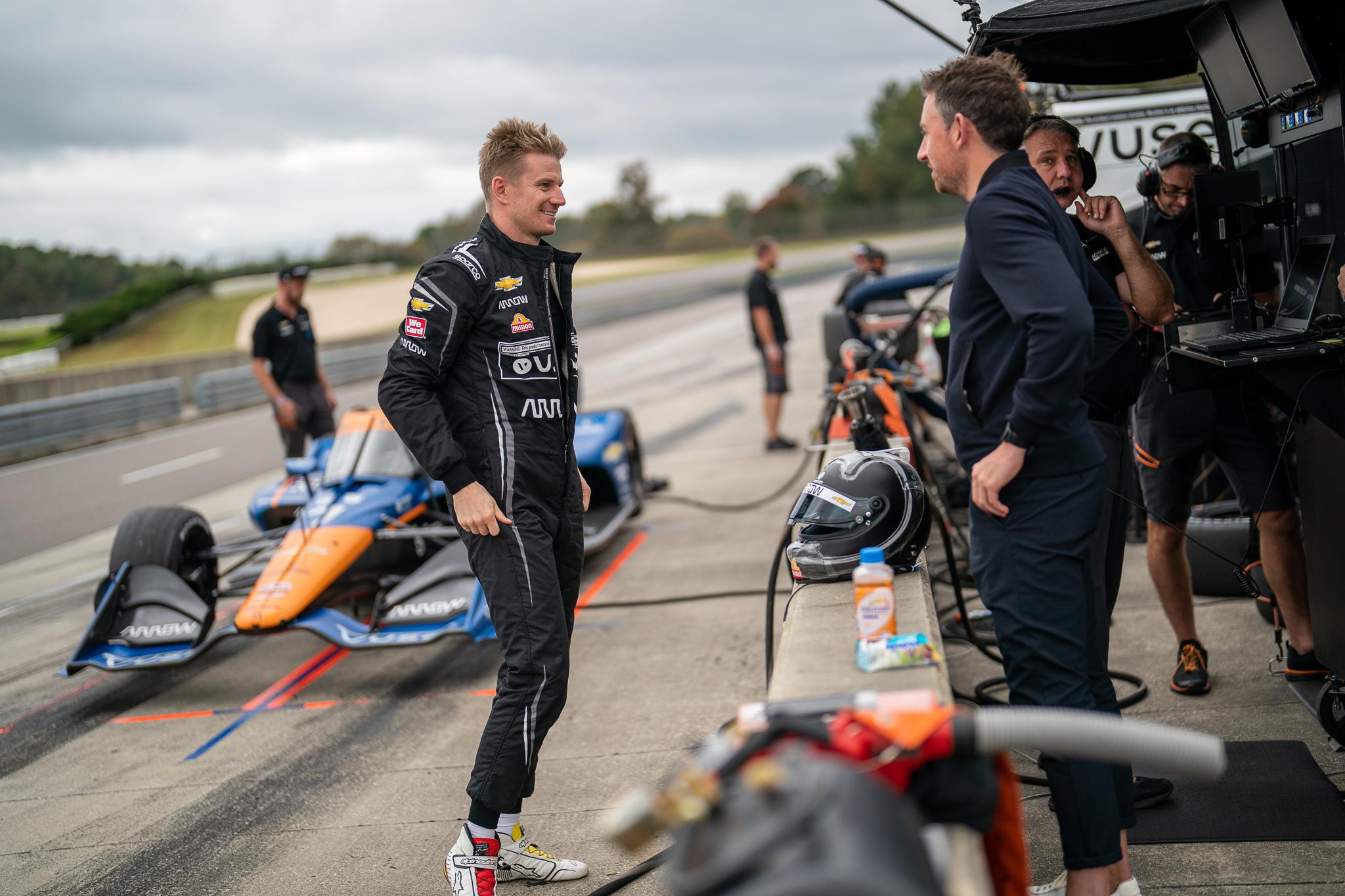 The key question is how much Hulkenberg wants it. Aside from his F1 outings, Hulkenberg hasn't raced elsewhere – although he was due to contest an ADAC GT Masters race in Germany – and turned down pursuing a potential IndyCar career after a promising first test for SP Arrow McLaren at Barber Motorsport Park in October 2021 "personal reasons". He admitted earlier this year that he was "mentally done" with F1 after his Renault stint, adding that he was "keen but not desperate" for a full-time return.
It's also worth noting that there were concerns about his fitness when he dropped in for those stand-in races. But preparing for a full season is a very different situation to being on standby and if Haas did have any worries about this, it would be straightforward enough to monitor Hulkenberg's preparation in the period building up to signing any deal.
So there are legitimate reasons to question whether Hulkenberg really would go to the extremes Haas will demand of their driver in terms of performance. But word is that he has been pushing hard for the Haas opportunity, which has convinced the team that he genuinely is willing to put in the effort and dedication required to make the most of the chance should he get it.
It could be that his years on the sidelines have reinvigorated him for one last crack at F1, especially given the current generation of cars and tyres that allow drivers to push harder for longer should play better to his skillset than the conditions that prevailed in the 2010s.
What is beyond doubt is there is Hulkenberg is still a driver with significant pace and ability who would do a good job.
Hulkenberg's age means that he isn't an option for the long-term future, but he could easily drive for Haas for several years. And given he's hardly been inundated with other offers, Haas can presumably structure a deal to suit it with the option of making it a fixed single-year appointment should it have other targets in mind for 2024, with options available should Hulkenberg's performances justify keeping him on.
And the upside of Hulkenberg is tantalising. Clearly, he's never going to fulfil what once seemed to be his destiny of emerging as a world championship contender in F1 and he does have limitations that have condemned him to that status.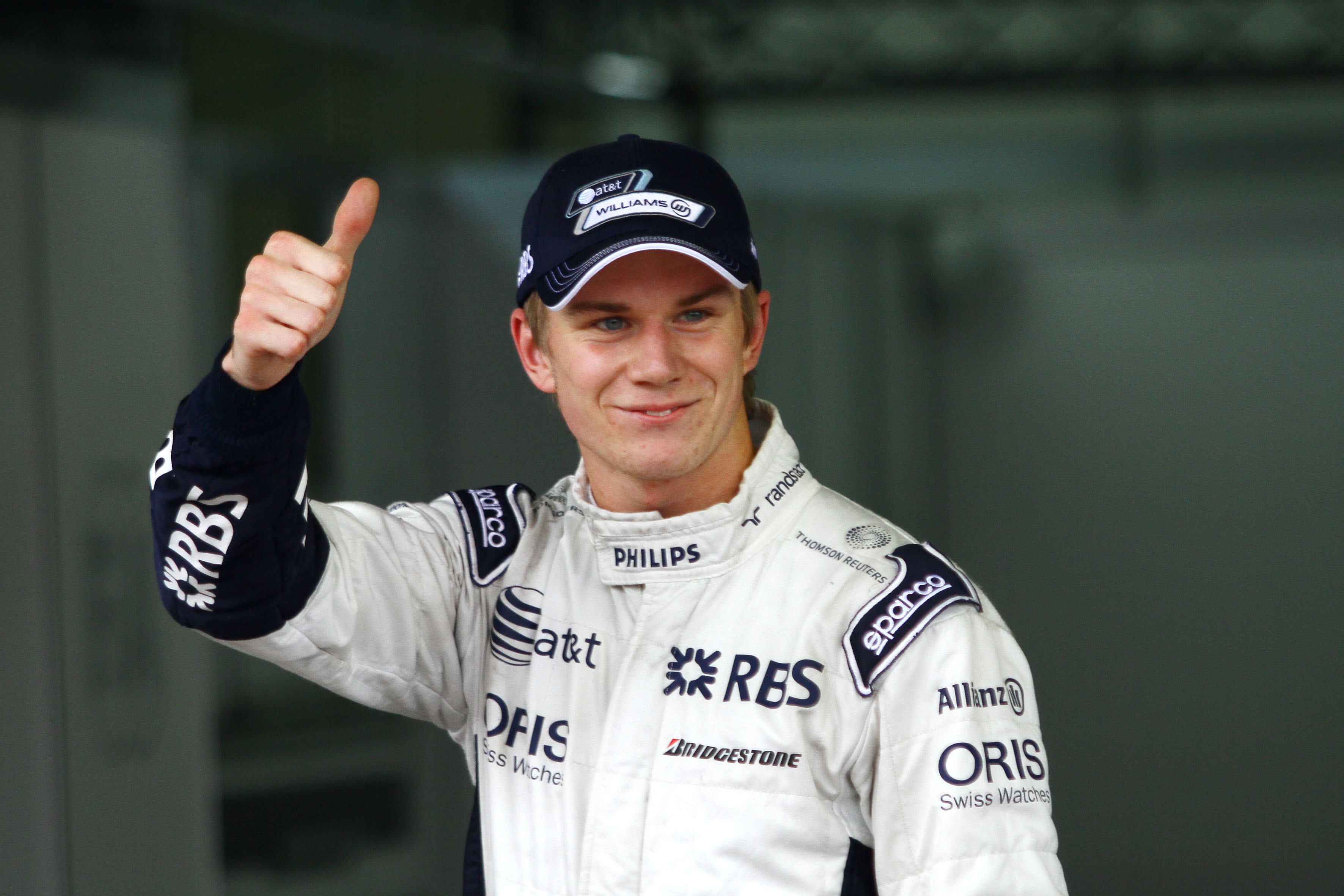 But he's still a driver capable of touches of genius, the one who bagged that sensational pole position for Williams at Interlagos in 2010 with two laps quick enough to top qualifying in drying conditions, which is what Haas will be counting on as it seeks improved results. While that was 12 years ago, throughout his F1 career and even in recent stand-in outings, that quality has shone through.
At worst, he will be a relatively consistent driver who will rack up the results that the team is capable of and ticks most of the boxes for what it's looking for in a driver.
Hulkenberg would be a pragmatic, sensible signing with a potentially high upside and would be a rational choice for Haas even if he's clearly not perfect. But the only way you can be pragmatic is accepting that, whatever option you choose, there will be certain limitations to whoever you select.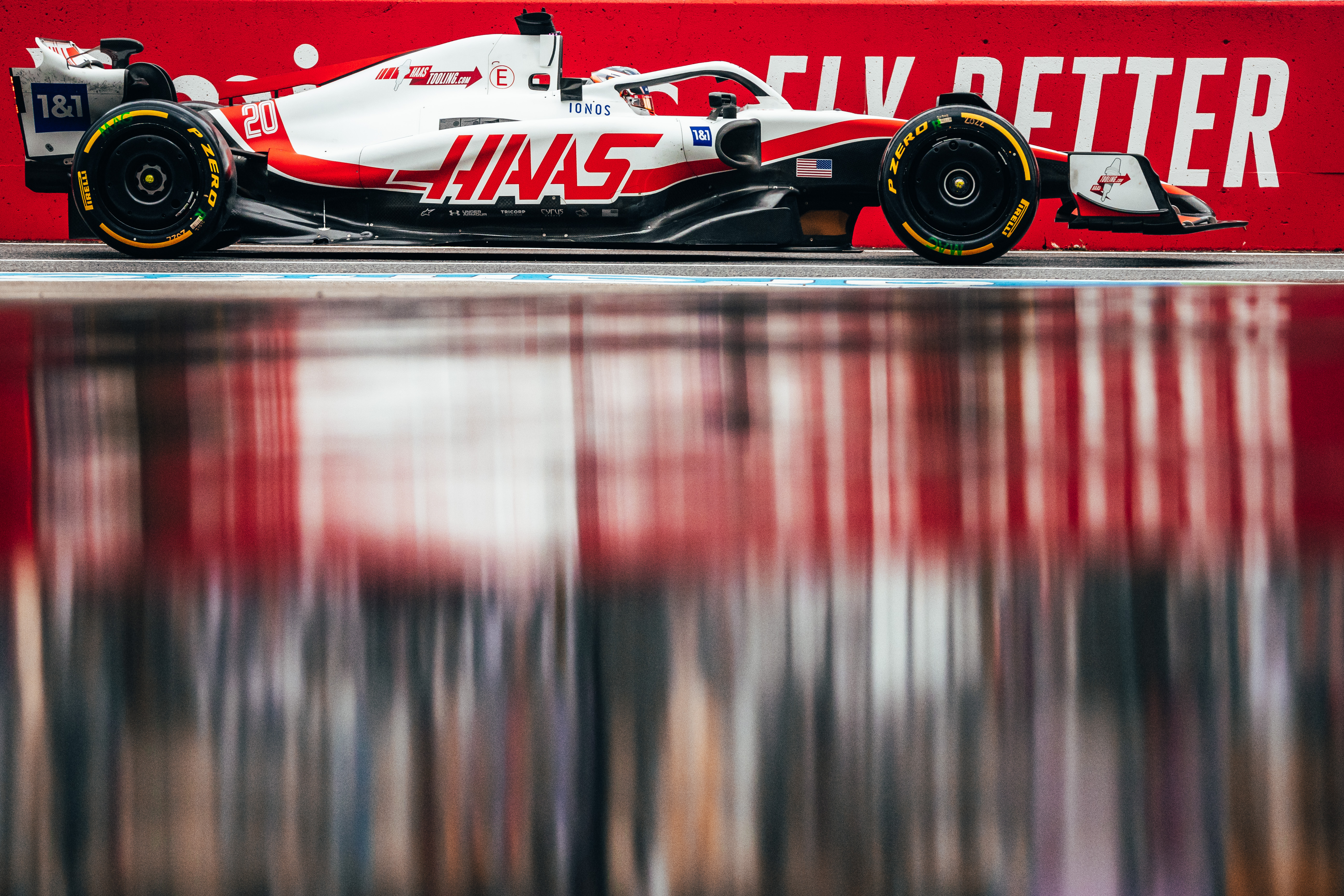 So it all comes down to what the team believes is the best option and, crucially, how well a character like Hulkenberg would fit in with the team and those he's working alongside.
And, of course, what chance there is of Schumacher retaining his place given Hulkenberg's viability as an alternative is also a very effective way of piling on the pressure for any changes or improvements the Haas team wants to see from Schumacher.