McLaren Racing CEO Zak Brown sees a parallel between his team's splits with Honda and Daniel Ricciardo in recent Formula 1 seasons.
Ricciardo has left McLaren before the planned end of his contract following two difficult years alongside Lando Norris that, barring winning the 2021 Italian Grand Prix, did not live up to expectations.
The mutual agreement to end his contract early effectively amounts to McLaren paying Ricciardo not to race for the team in 2023.
By his own admission, the eight-time grand prix winner had a weakness exposed at McLaren, as he struggled to adapt to two cars that were not well suited to his driving style.
But McLaren has refused to put all the responsibility on Ricciardo, and Brown says it must do a better job with his replacement Oscar Piastri – using McLaren's separation from Honda after the 2017 season as an example.
"We saw on track benefit from Daniel and we learned a lot about ourselves," Brown told The Race.
"I find our lack of results for Daniel's car is a collective responsibility.
"Kind of like when we departed with Honda, when we put the Renault in, it was like 'ah, it's not just the power unit'.
"So, I think, as we're trying to get better as a team, we can be a better two-car team.
"I think there are a lot of learnings from Daniel."
One element of the Ricciardo split that is demonstrably different to the Honda divorce is that McLaren has been much more complimentary of its outgoing partner this time.
At the end of the season, it paid tribute to Ricciardo's character during the toughest months of their time together and Brown said he brought "a lot on and off the track" to the team.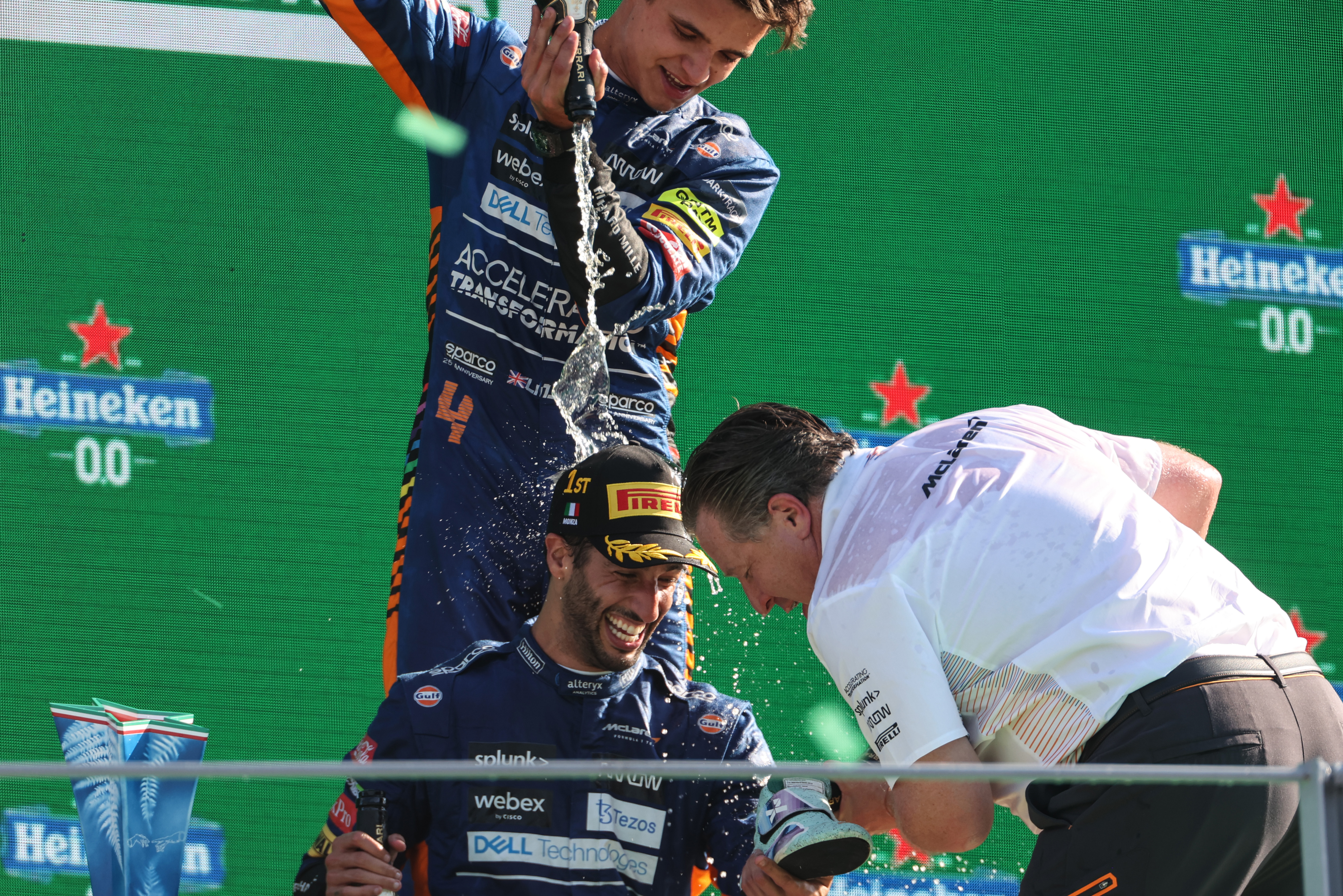 But while finding the positives is admirable, the key thing is not repeating the mistake McLaren made with Honda by believing that the team was faultless where the negatives are concerned.
McLaren felt Honda was wholly to blame for the severity of McLaren's mid-2010s decline only to discover in 2018 that it had deep-rooted problems of its own.
What McLaren finally realised in 2018 was that it had severe limitations it had failed to recognise sooner because it was not looking inward from 2015-2017, it was just blaming Honda for the partnership's failure.
That led to a root-and-branch review and a significant change in management and senior technical personnel, which ultimately facilitated the progress McLaren has made in recent years.
With Ricciardo, McLaren effectively recognises it has failed to get on top of the situation either. And while McLaren cannot be accused of a lack of effort, it may have made errors in the approach it chose.
Although Ricciardo's limitations were outside of the team's control to a degree, there is still a need to look at what McLaren didn't do well rather than just assume a new driver will guarantee an upturn in fortune.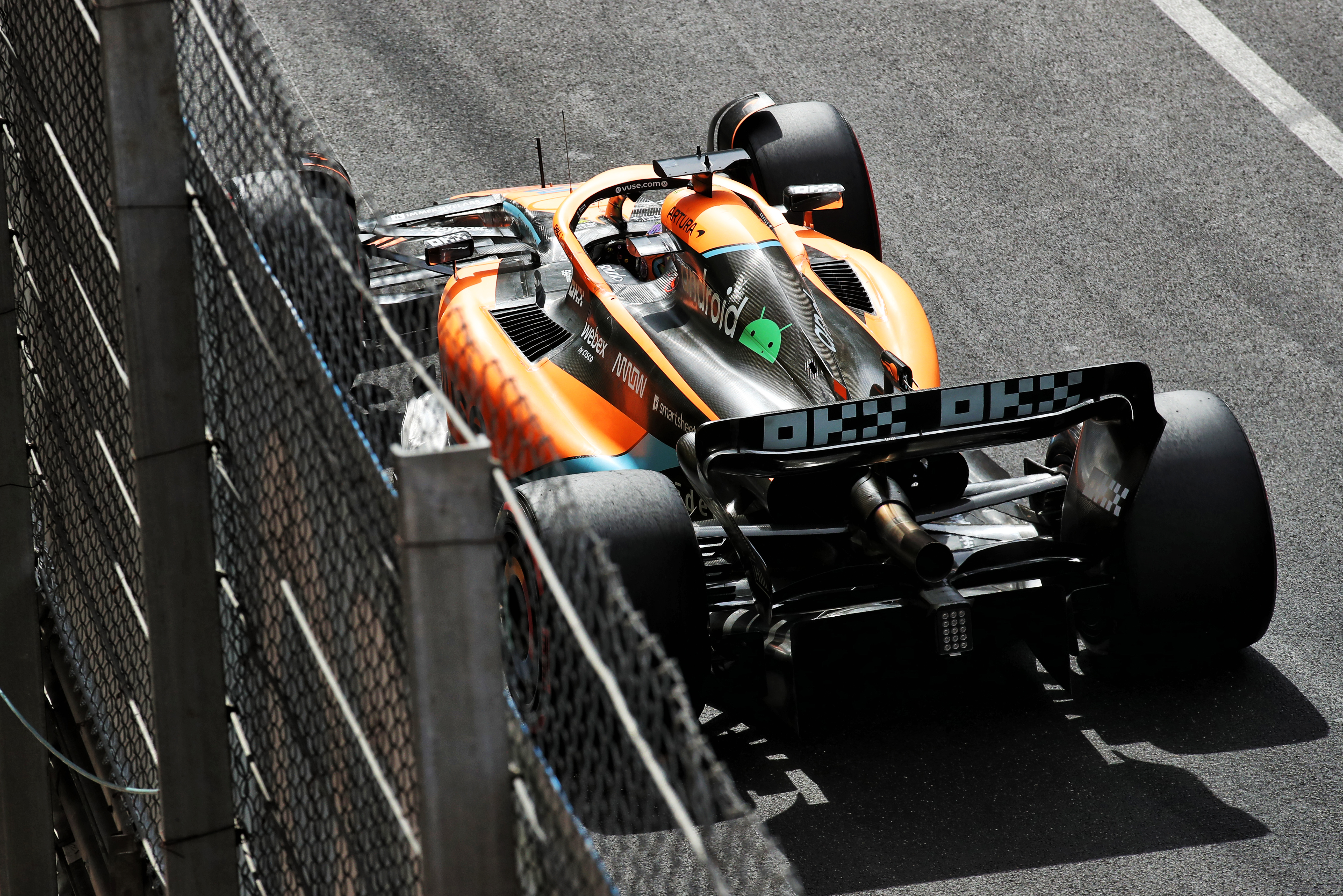 An example of how McLaren can do this is by reflecting on whether it ended up over-engineering Richardo and essentially confusing him by trying to force his style to suit McLaren.
In a broader sense, McLaren also simply needs to do a better job with the design of its F1 car and develop something that is more well-rounded, so the car performance can be extracted without needing someone super-adaptable or specifically tuned to the car's needs.
The responsibility McLaren has taken for that suggests a lesson has been learned from the rude awakening the team had when it split from Honda.
McLaren has been unhappy with claims it made Ricciardo a scapegoat.
It has gone to great lengths to try to avoid doing that because McLaren knows it will have nowhere to hide if Piastri comes in and struggles just like his predecessor.