Before, during and after McLaren's split from Daniel Ricciardo, both sides – publicly or otherwise – always acknowledged how much work was going into making what should have been a dream Formula 1 tie-up realise its potential, or at the very least get back to an adequate level.
That's not changed, from McLaren's side, by the release of a 30-minute interview with CEO Zak Brown reflecting on 2022 and looking ahead to McLaren's participation in five championships next year.
But where Brown did take a defensive tone was in acknowledging the 'challenges' of public perception of how the McLaren-Ricciardo relationship ultimately concluded a year early compared to what was actually going on.
Those details, as you might expect, weren't expanded on. But the juxtaposition did contribute to what he described as a "very tough year, and it's personal", while again expressing his disappointment that Ricciardo's two-year spell at McLaren – a victory at Monza aside – didn't work out.
"Specifically Daniel, who's been tremendous to work with, and gave us our first win," said Brown, asked about the tough decisions he'd had to make in 2022 and how tough he had found it. "We had a lot of fun together and we had a lot of frustration together that it didn't work.
"I think the challenging part is being judged by people that aren't really close to it.
"And everyone has an opinion, and that's fine, and that's sport, I think you can't be in sport and then not kind of have a thick skin that the fans in the grandstand or the media are going to have their views, and you just need to be grounded in, 'I know what really happened', I know the relationship that I really have with Daniel and his management and how transparent it was and how collaborative it was."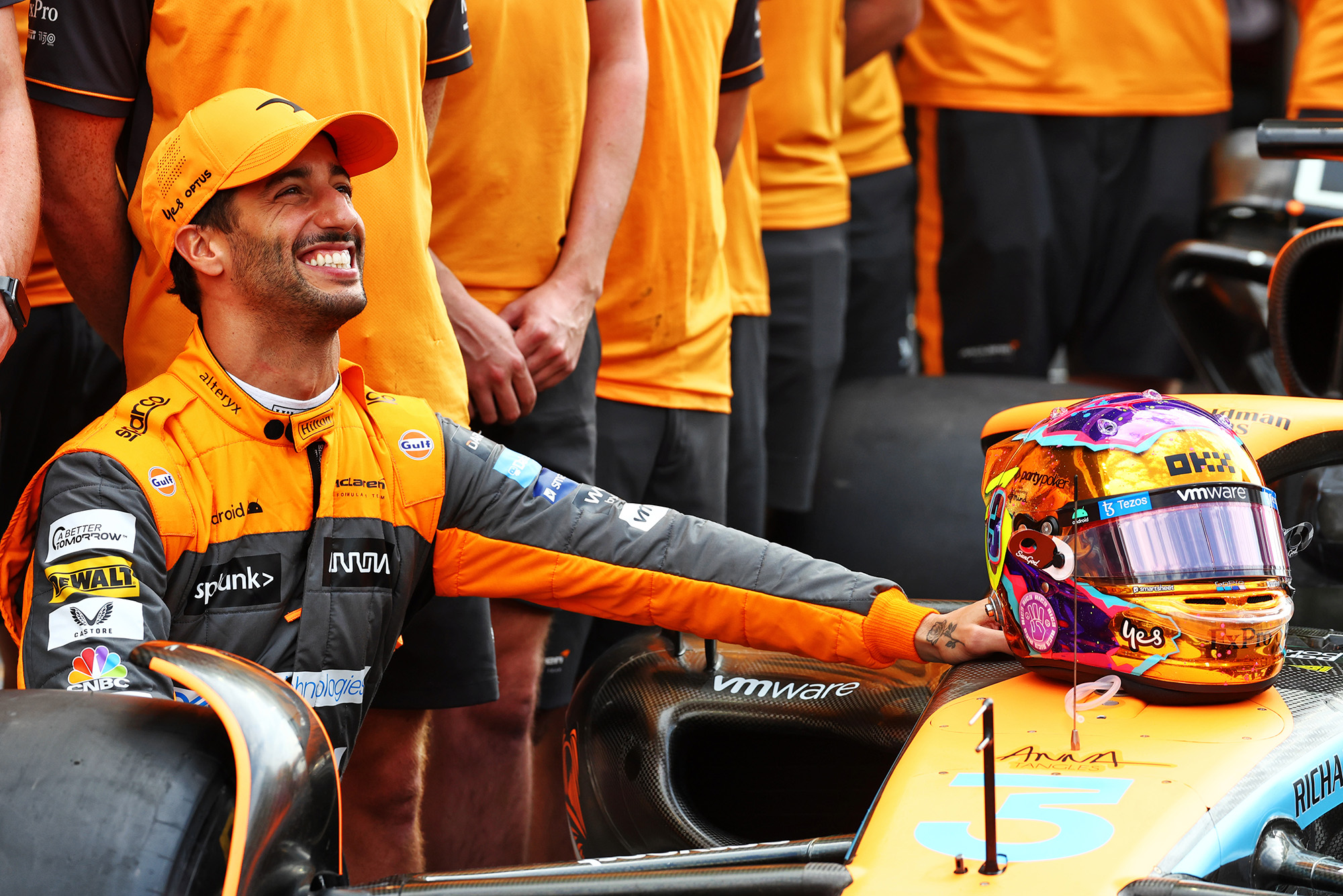 Ricciardo, by all accounts, remained steadfast in his commitment to solving his problems even beyond the point of no return. The fact that he did and didn't let the situation 'take the team apart' was lauded by now ex-team principal Andreas Seidl.
And McLaren, Ricciardo believes, did the same by him – his in-depth interview with The Race in October will tell you as much.
It's suggestions to the contrary and the process of Ricciardo's extraction that have been challenging for Brown.
"It wasn't what a lot of people made it out to be and that's frustrating because you kind of unfairly get accused of certain actions which you know, and he knows, and those that are close to it know that's actually not what happened," he added.
"But we're in a high-profile sport, and what makes our sport great are fans that have opinions. In today's day and age, unfortunately I think we're seeing a lot of people that overstep what's an appropriate comment, but that's the world we live in.
"As long as those that are close to us know what really happened, you just kind of roll with the punches."
Brown has said in the past that one lesson he'd learned from the Ricciardo experiment was to build more performance protections for the team into contracts.
That's for all drivers. Not just someone of Ricciardo's calibre, should McLaren opt to go down that route again.
What should underline Brown's faith in the relationship he has with Ricciardo, who will serve as Red Bull's third F1 driver in 2023, was his declaration – whether it annoys you or not – that he would have Ricciardo back in a McLaren (of some kind) at a future point.
"It was tough, we all love Daniel," said Brown of the impact of letting Ricciardo go to make way for Oscar Piastri. "He's such a great spirit in the garage and on the radio and at the MTC. But sometimes things don't work out.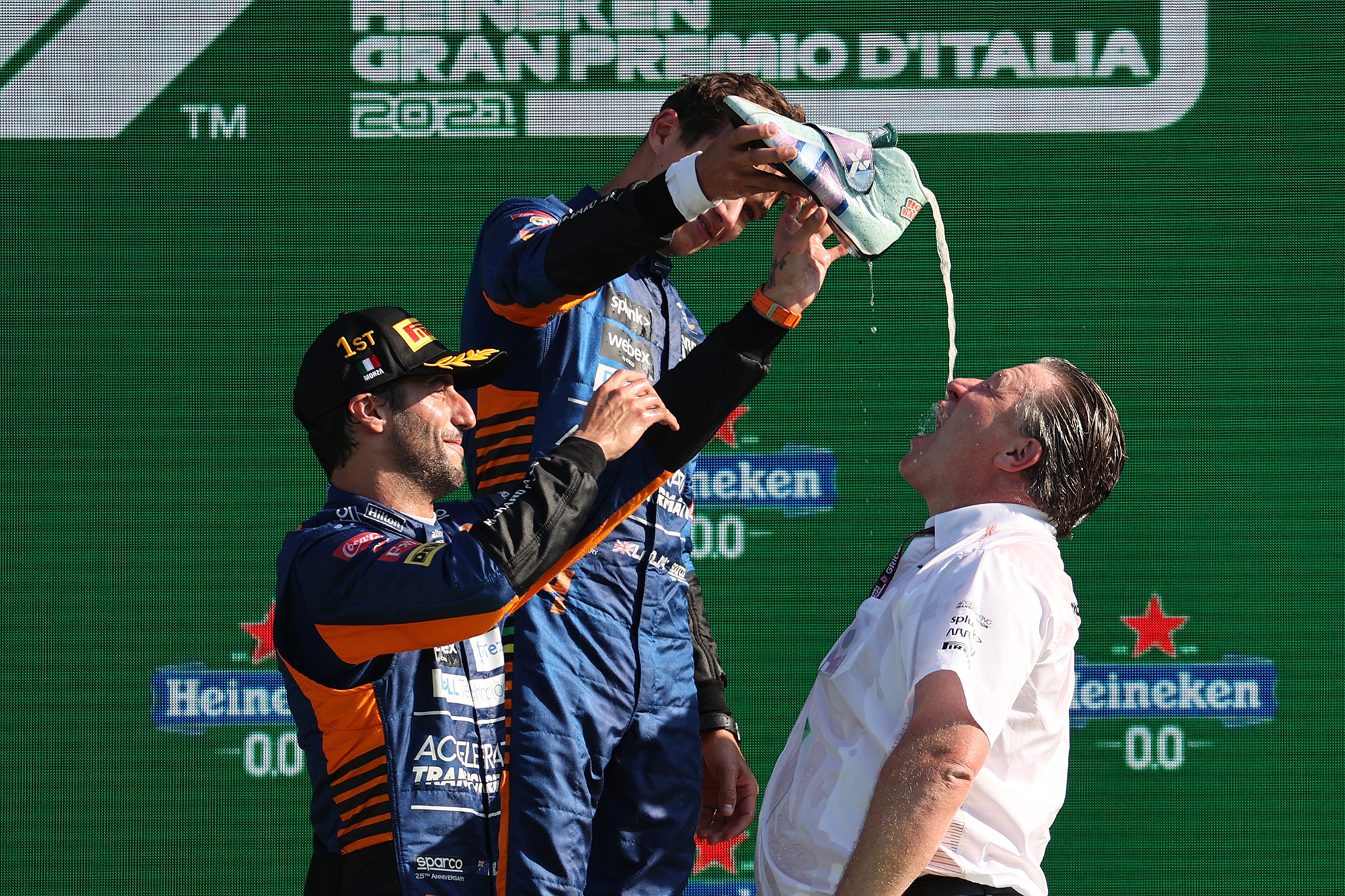 "It's kind of the great mystery because he definitely has the talent; he showed us that at Monza, he's won eight grands prix – that's not won because everyone got wiped out in Turn 1, in Monza he took the lead and he was gone. So frustrating for all of us.
"But the memory of Monza is to date my favourite memory in my 30 years in motorsport, and I've got to thank Daniel for that. And I very much hope to see him on the grid again in Formula 1, which is his desire.
"And the door remains open for him to be in some McLaren in the future if the stars aligned. I'd love to go racing with him again."