Mick Schumacher signing as Mercedes reserve driver is the latest chapter in the association between the family and the marque, one that has never quite lived up to expectations in Formula 1.
The Schumacher-and-Mercedes story stretches back to 1989. Schumacher won the German Formula 3 crown, albeit with Volkswagen power. He was then picked up by the Mercedes junior team, along with Heinz-Harald Frentzen and Karl Wendlinger.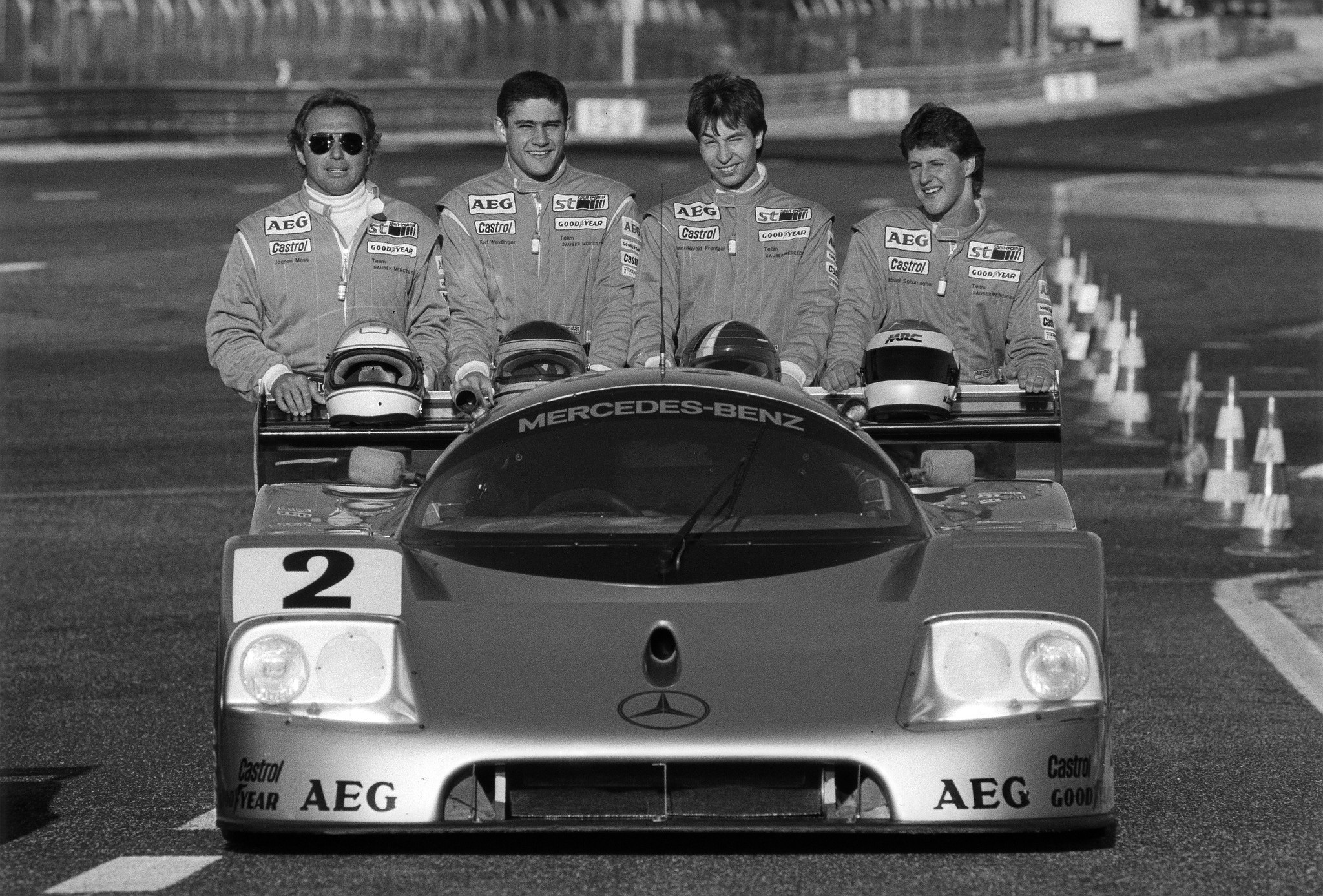 Image courtesy of Mercedes Benz Classic
The trio split the second seat in the Sauber-run Mercedes entry in the World Sportscar Championship alongside Jochen Mass in 1990.
Famously, Frentzen was initially the fastest of the three, but Schumacher – who was the slowest when the trio first tested – improved rapidly and was reckoned to be comfortably the most rounded driver by the end of that year.
But the misleading legend of Frentzen being the man to beat Schumacher in F1 was created here, even if it did disregard what happened after the earliest days of the Mercedes junior team.
With Frentzen only racing once for Mercedes in 1990 (his priorities lay in Formula 3000), that left Schumacher and Wendlinger to split the balance of the season. Schumacher also made a notorious DTM debut for Mercedes in the Hockenheim season final, wiping out title-chasing BMW driver Johnny Cecotto at Hockenheim (although that helped an Opel driver, Hans-Joachim Stuck).
In 1991, Schumacher and Wendlinger had a full season with Mercedes, taking seventh in the championship and winning the season finale at Autopolis. Despite Schumacher's three F1 campaigns driving for Mercedes, seventh in the WSC in 1991 was his highest world championship finish for the marque. He also reappeared for a couple of less controversial DTM outings.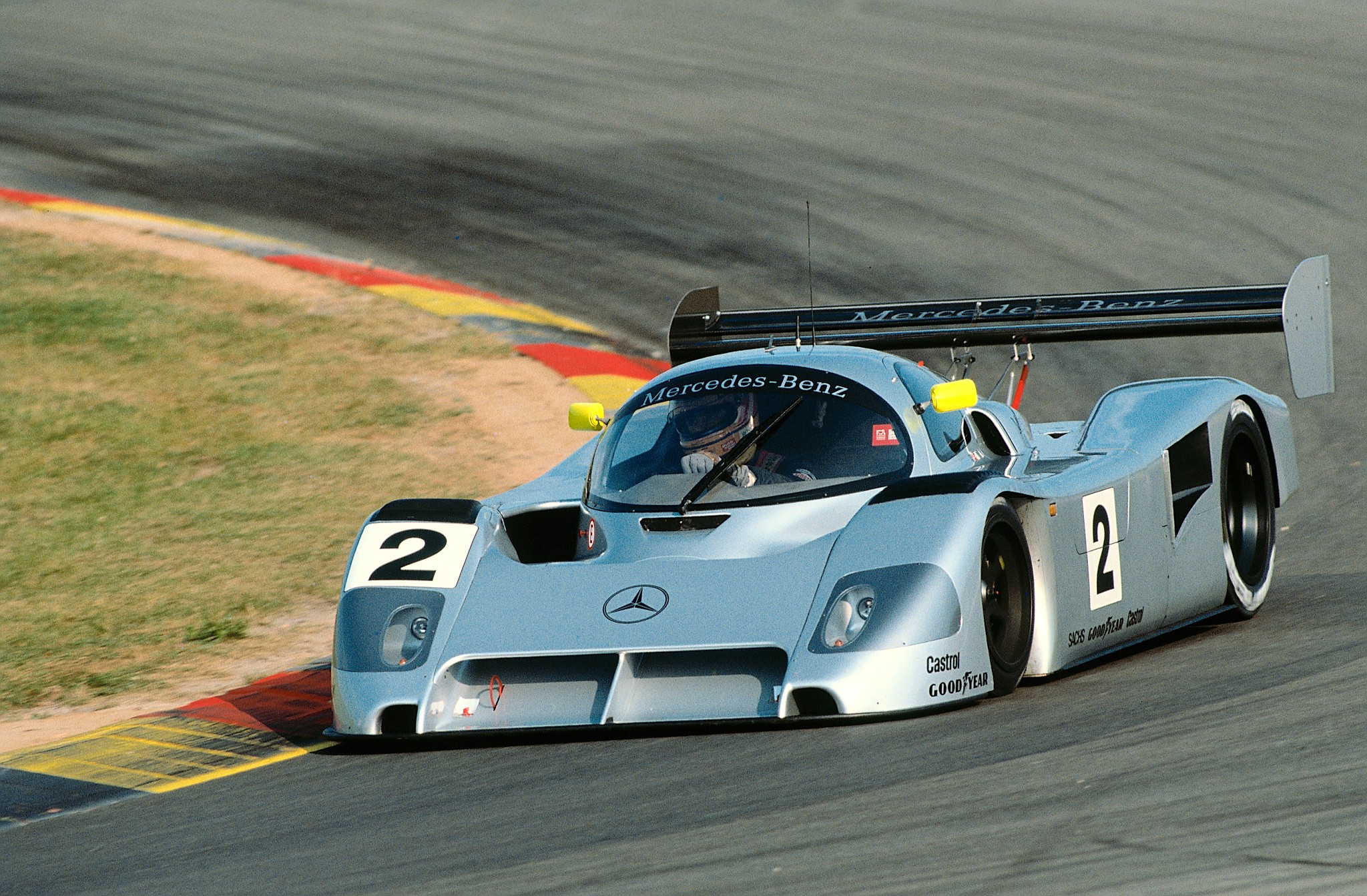 Image courtesy of Mercedes Benz Classic
During 1991, Schumacher made his F1 debut for Jordan before immediately being poached by Benetton. But Mercedes still had a call on his services. That led to Sauber, which came into F1 with support from Mercedes although never evolved into being its full works team as many expected, announcing Schumacher as a race driver alongside Wendlinger for 1993 during 1992.
However, Schumacher had no interest in joining Sauber and an agreement was reached for him to sever ties with Mercedes, with future Benetton team-mate JJ Lehto taking his place.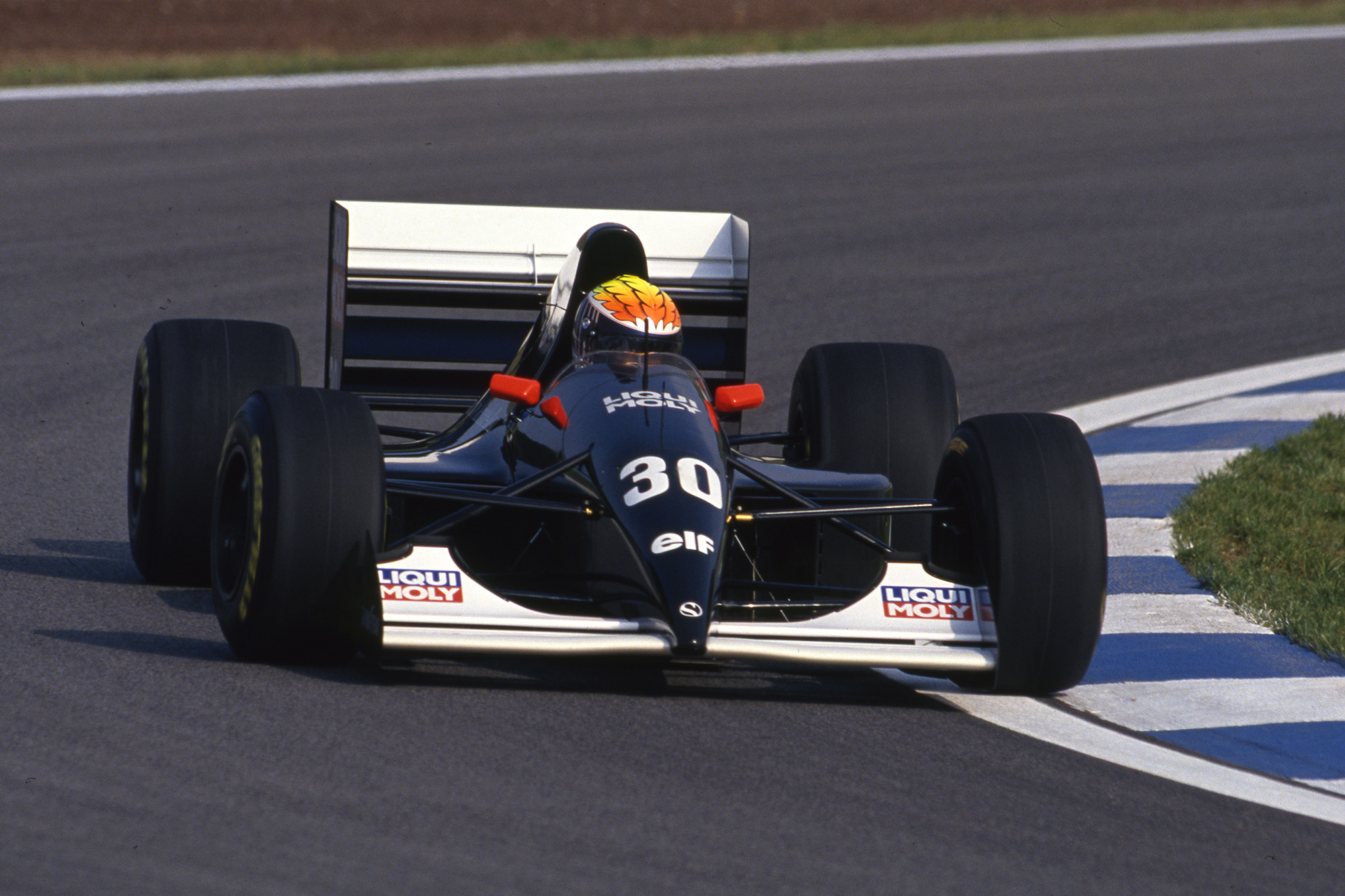 That was it for Schumacher and Mercedes in F1 for a long time. Save, of course, for brother Ralf testing for Mercedes-powered McLaren at Silverstone in 1996 prior to landing a race seat with Jordan for 1997, and occasional failed attempts by Ron Dennis to sign Michael. Mercedes became an F1 champion with McLaren, but – contrary to widespread expectations earlier in the 1990s – Schumacher was its opposition, not its talisman.
It wasn't until Schumacher had retired from F1 at the end of 2006 and then aborted his planned comeback with Ferrari as stand-in for the injured Felipe Massa in 2009 that he finally fulfilled his destiny and became a Mercedes grand prix driver.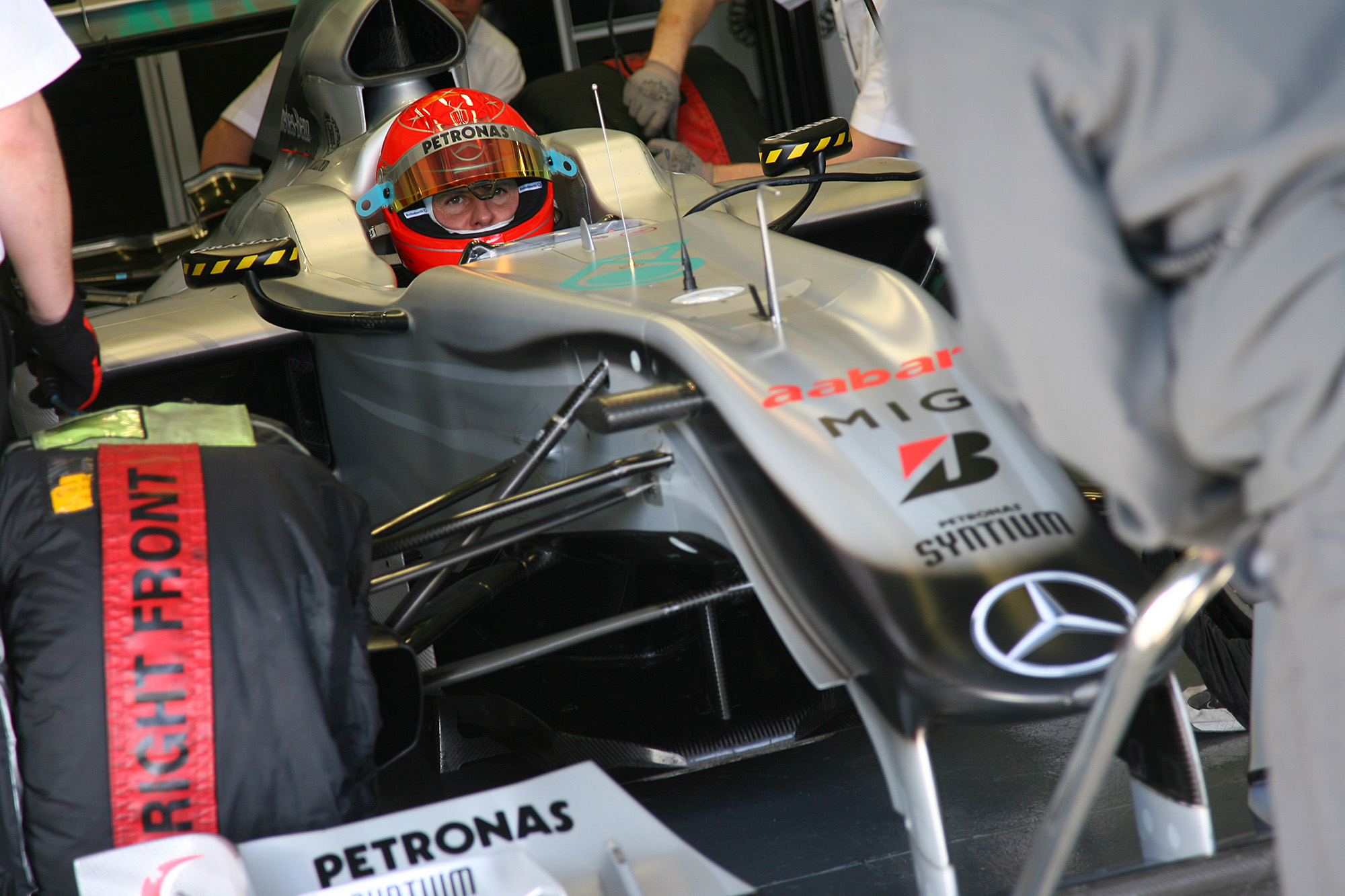 Mercedes bought the triumphant Brawn team, turning it into its works operation, with Schumacher making his comeback as team-mate to Nico Rosberg. And he did so with big ambitions.
"I have won it seven times and I'm with the team that won both titles last season, so what do you expect?" said Schumacher of his objectives. "You can't expect anything else other than to go for the world championship and that's what we are aiming for."
Schumacher's return didn't live up to those lofty expectations. He managed only one podium finish during his three seasons with Mercedes before retiring for a second time after Mercedes signed Lewis Hamilton.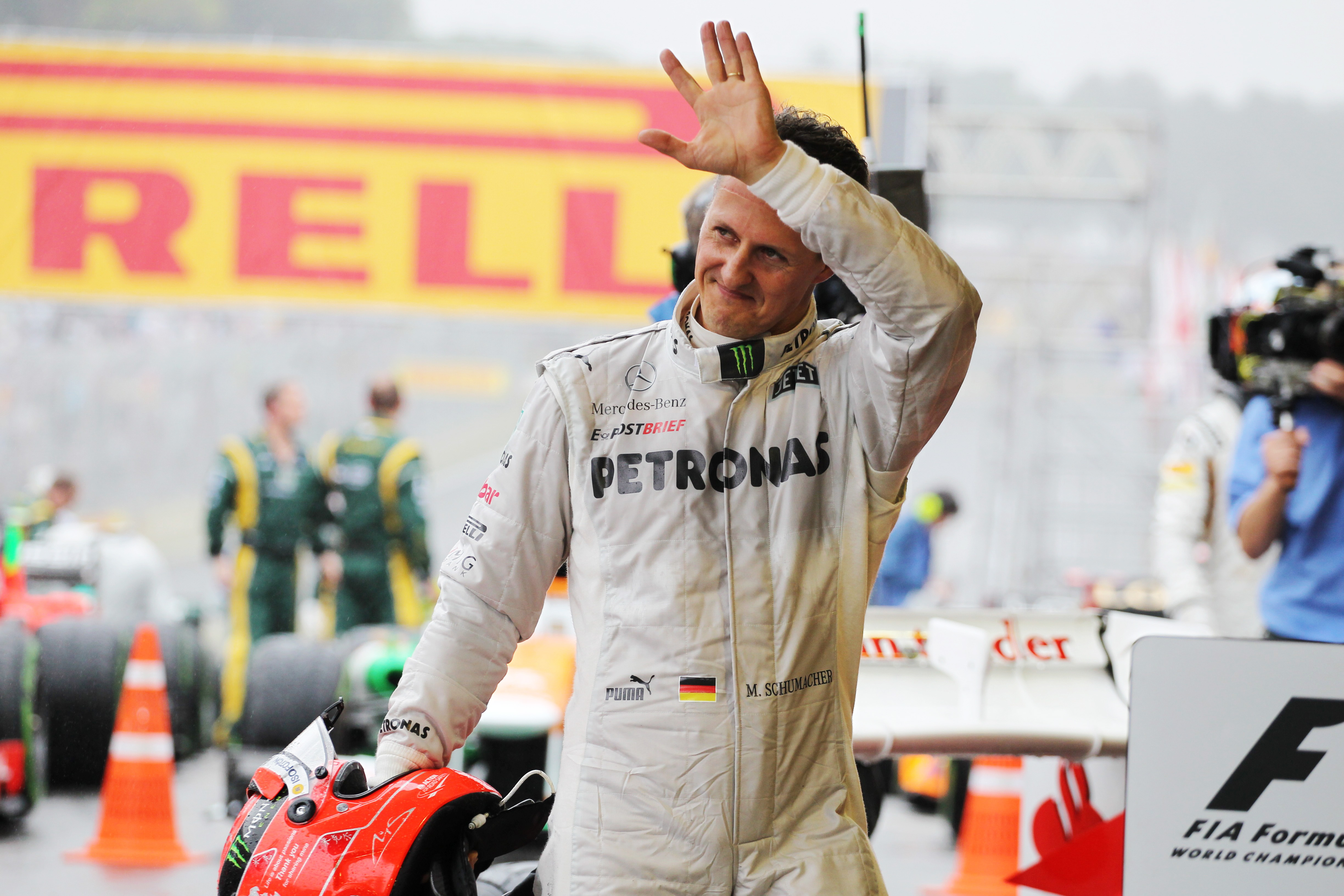 But while that was a failure by his sky-high standards, Schumacher's comeback wasn't as disastrous as some remember it.
After his difficult 2010 season, things improved in the following years. He topped qualifying in Monaco in 2012, only to drop down to sixth on the grid when a grid penalty for hitting Bruno Senna in the preceding Spanish Grand Prix was applied. Overall, he performed at a good level even if it was well below the brilliance of his pomp.
More importantly, he had a significant impact on the evolution of the team and therefore contributed to it becoming the powerhouse that won eight constructors' and seven drivers' championships from 2014-21. Schumacher's way of working helped to shape the team and those who worked with him regularly talk of the part he played in the story of an outfit that achieved unprecedented success.
Mick's arrival is chapter three of the story. He's a good choice for the reserve role given his two seasons with Haas and his reputation as an industrious, intelligent driver who offers good technical feedback. And it raises the possibility that we might once again see a Schumacher racing a Mercedes F1 car one day.
But most importantly, it's an F1 lifeline for Schumacher. His expectations aren't as grand as his father's were when Michael joined Mercedes in 2010, so if it leads to a racing return with a lowlier team then that would count as a win.
With the Schumacher(s) at Mercedes story now well into its fourth decade, he'll be hoping that this one has best outcome in terms of F1 success – even if that success is just relative to hopes that doing a good job as reserve lets him make his way back onto the grid down the line.