Now that Daniel Ricciardo has left McLaren, Lando Norris can breathe a sigh of relief that their relationship as Formula 1 team-mates should no longer be under the microscope.
One of the great misconceptions of Ricciardo's McLaren stint was the belief by some inside the F1 paddock and outside it that there was animosity between him and Norris.
"It just frustrates me when I see people trying to make it look like we hate each other or that we don't like each other, or have fun or whatever," Norris said of this late in the F1 season.
"I hate that people think that because there's not been one case where that's been the truth."
The narrative goes something like this: Norris, the rising star, has destroyed Ricciardo's reputation over the past two seasons, as Ricciardo has been totally undermined by a team geared towards its incumbent youngster. And as Ricciardo continued to struggle, Norris couldn't have cared less.
This probably wasn't aided by that great bastion of accurate F1 storyline portrayals, Netflix series Drive to Survive – which even aired an "I don't have sympathy for him" from Norris in its official trailer for Season 4 – latching onto perceived tensions between the pair.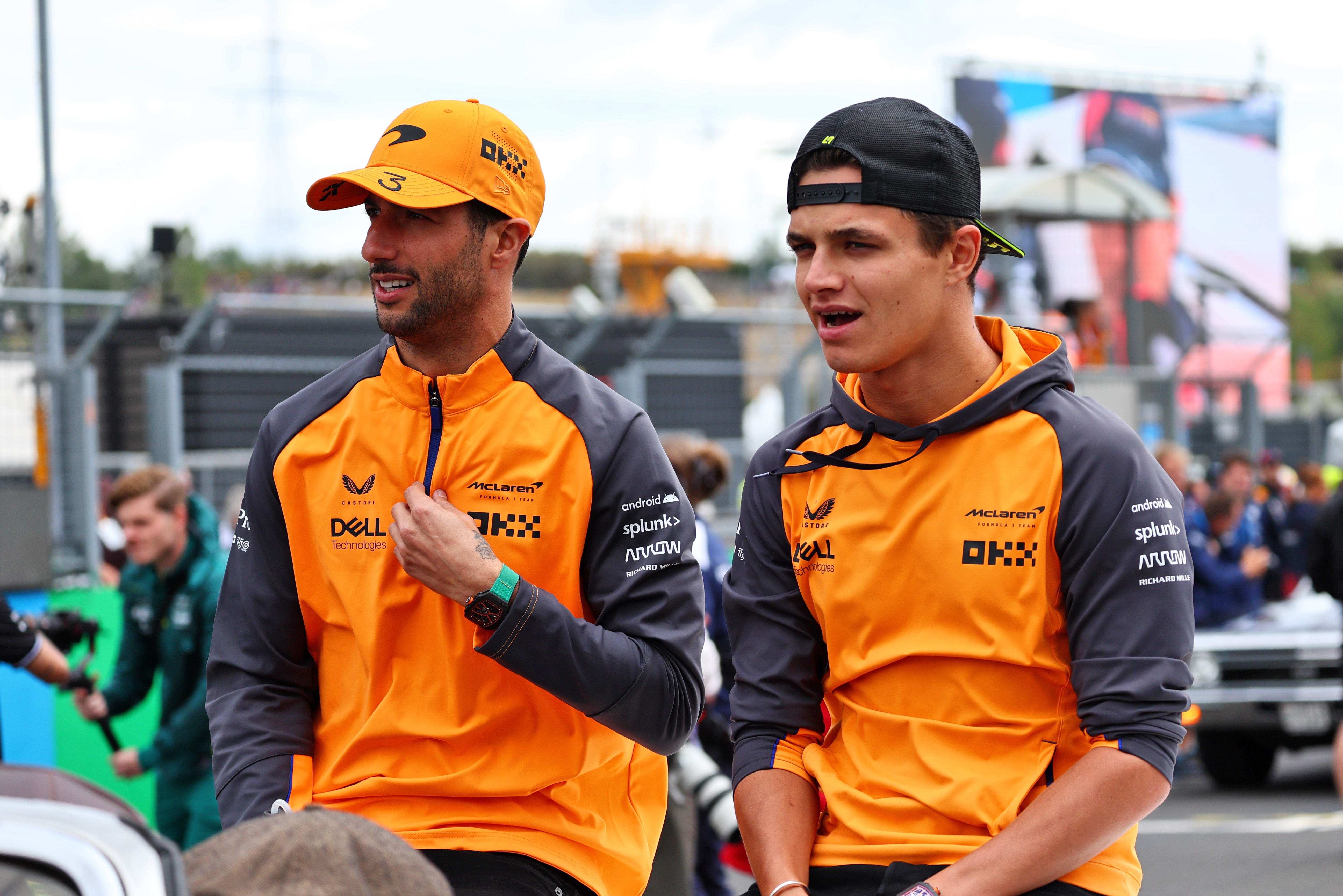 But Norris knows that he inadvertently contributed to it as well. Even this year some comments made about Ricciardo and his situation were taken as proof they didn't get on, and perhaps that Norris was completely dismissive of what Ricciardo might be going through.
One theory he had for the idea that he and Ricciardo had a bad relationship, for example, was: "Being honest, because of some certain comments that I've said, when it's regarding what it's been like some of the things Daniel's struggled with this car, and I've just been honest and said that it's not my job to help him.
"Those comments, people just for some reason take it as I don't like him, that I'm not friends with him and we don't get along.
"Then they just see like a headline and just want to believe everything like that.
"I don't know why else they would believe it."
The best example this year was probably in Belgium, the first grand prix after the news of Ricciardo's early McLaren exit became public.
Norris was asked if he had any sympathy for what Ricciardo had gone through with the team, and he said no.
He acknowledged that "people will probably hate me for saying it" but it was not a blunt and dismissive answer – what he said was in the context of F1 being a competitive environment, where drivers must look out for themselves, and why it was not his job to focus on Ricciardo.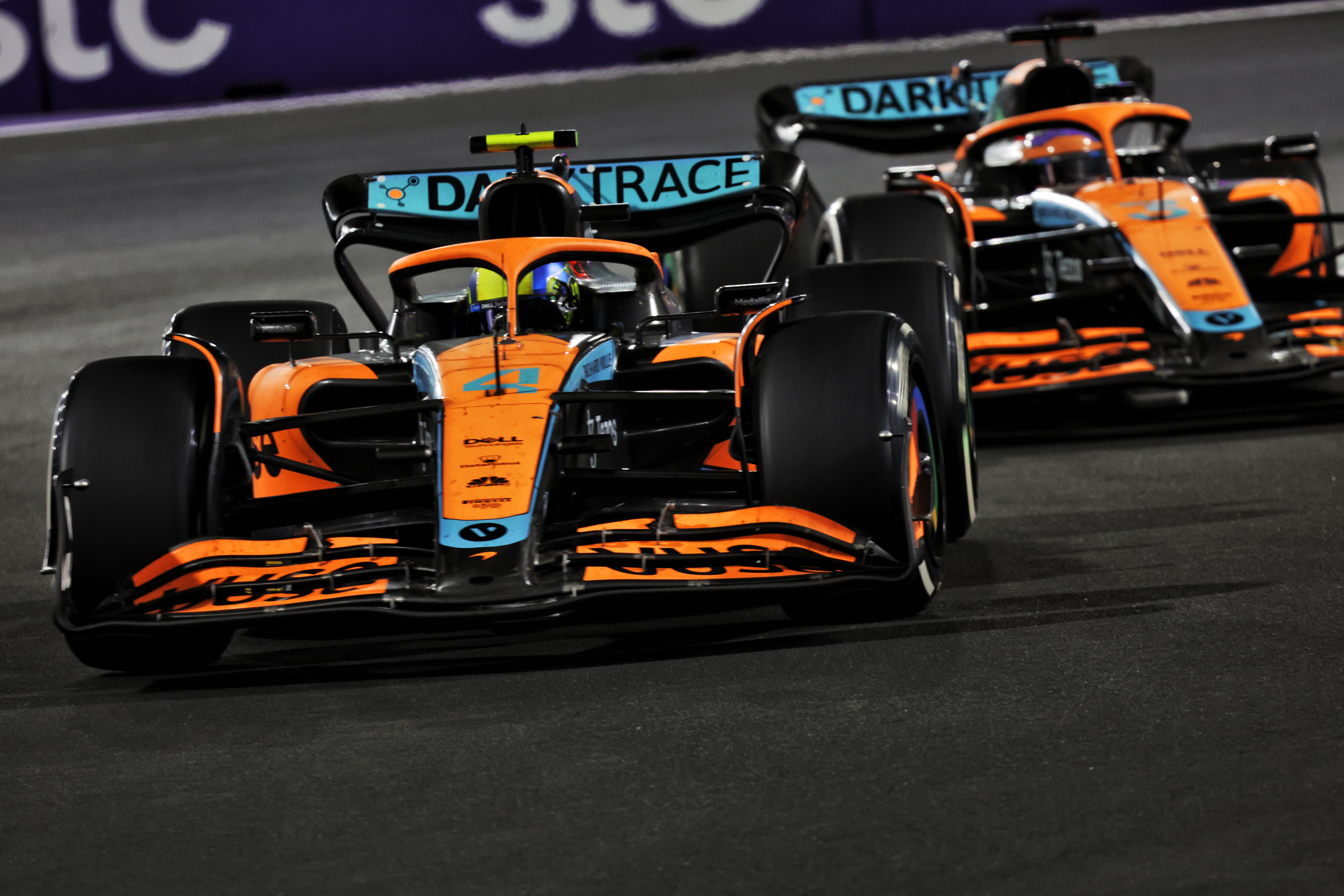 Both McLaren drivers were faced with a tricky situation to manage given the car's peculiarities so why would Norris feel sorry for another driver not doing as good a job?
When he said he had no sympathy for Ricciardo, he meant it in that specific sporting context. Personally, Norris did feel for what Ricciardo was going through.
Perhaps he would have been better served making that clearer at the time but speaking plainly has simply been a by-product of Norris taking things more seriously.
"I want to be like what Daniel is good at, knowing what the person he can be on a racetrack and the person he can be away from a race track and the respect he can have on either side of that platform," Norris said.
"I think that's what he's very good at. When he puts his helmet on, he becomes this guy. And when it's off, he's the fun guy.
"He's still a fun guy when he's in the car, probably! But it's just another level of concentration. And you kind of forget about the fun stuff."
The issue wasn't the subject (Ricciardo), it was people mistaking whatever Norris said as personal slights. He didn't anticipate the blowback this would trigger, and it frustrated him.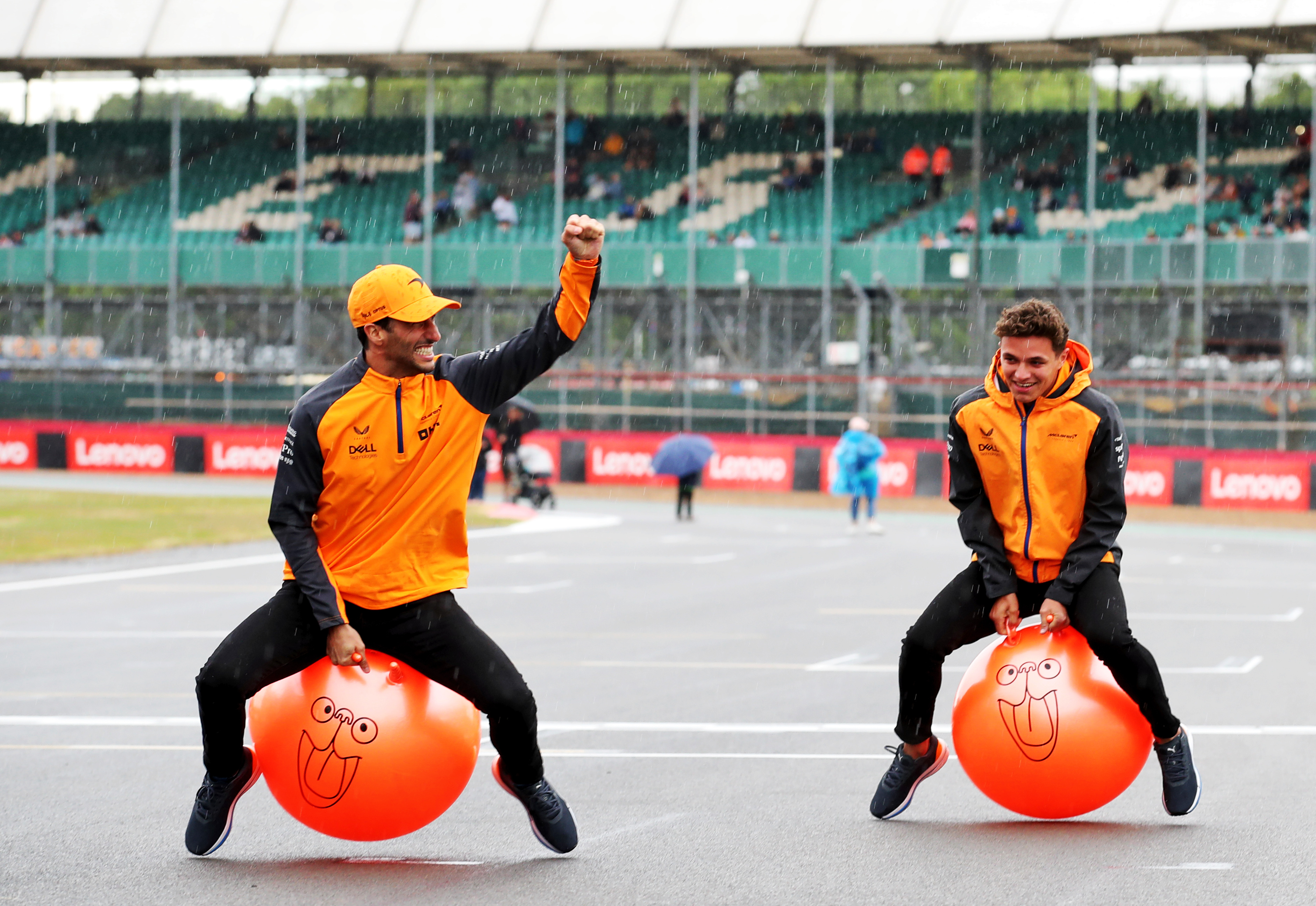 That's probably because he misread how a small but vocal faction of F1 fans view driver dynamics. While fictional rivalries between drivers, especially team-mates, are something of a Netflix speciality, some fans are also guilty of inventing animosity just because not all relationships are identical.
One element that almost certainly contributed to the Norris/Ricciardo dynamic seeming more tense is what preceded it. Norris and Carlos Sainz spent two years as team-mates and became good friends in that time. Norris describes Sainz as "one of my best mates within the paddock", while Sainz says Norris is "a great guy and I enjoy a lot their company".
Sainz is five years Norris's senior and had been in F1 for four seasons already by the time Norris made his debut and they were paired together. But they were newcomers at McLaren, as F1 drivers, at the same time. They were also ultimately in the same phases of their career (trying to impress in the midfield), and united. They worked and socialised together – both lived near Woking, so they'd often play golf and get dinner.
Norris jokingly admits that this set the bar "quite high" for his team-mate relationships. And when Ricciardo was signed by McLaren there was a crazy amount of expectation that he and Norris, both seen as among the most light-hearted and fun characters in F1, would be this kind of uber-bromance that everyone could enjoy and cherish.
However, it was also easy to see that the narrative of Norris the rising star and Ricciardo the established ace and high-profile signing would be used by some to create conflict.
And this quite quickly gave way to stories in the paddock in 2021 that Ricciardo had been put out by Norris being stand-offish. If this was rooted in anything it may be that while Ricciardo has often found it extremely easy to strike a good rapport with a team-mate, the fact is he and Norris had little common ground.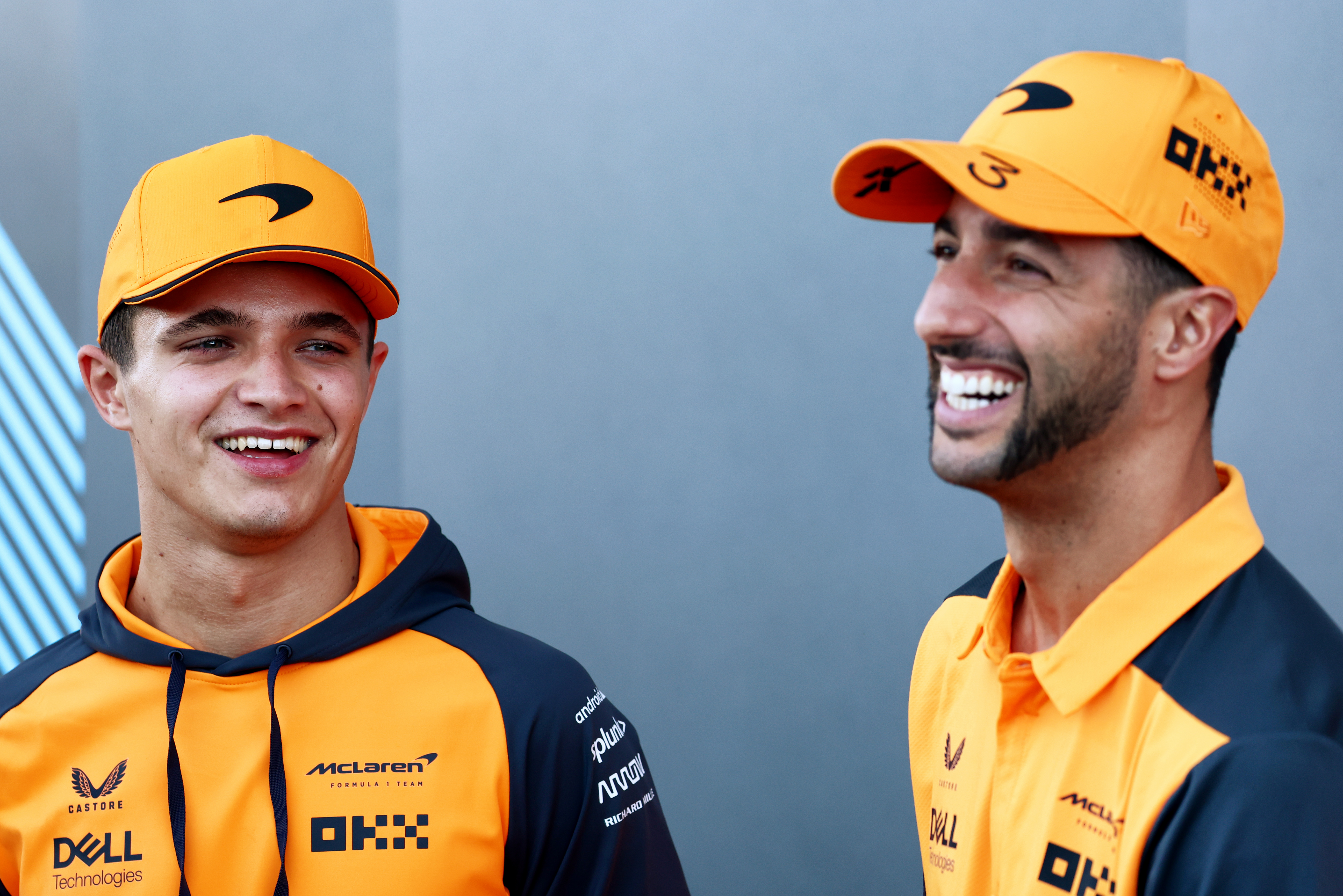 Ricciardo and Norris became team-mates in very different circumstances personally and professionally. They weren't around each other as much, there was a 10-year age gap with each having different interests, and they were at different stages of their career.
"In terms of personal interests, it's such a simple thing, it just wasn't quite the same," Norris once said.
"So, we didn't talk about things as much, because we didn't speak about that similar things.
"It was just some simple things, maybe, made it look like we weren't as good mates."
The relationship was bound to be less warm, at least to start with. Norris admits that things were not "as comfortable" as with Sainz at first while Ricciardo has said it took some time for the pair "to figure each other out".
There was no tension, both insisted. But Norris felt "people just wanted to bash our heads together and make it look like it really wasn't anything great". When Norris started to consistently beat Ricciardo, it was probably evidence for people who were only seeing ghosts.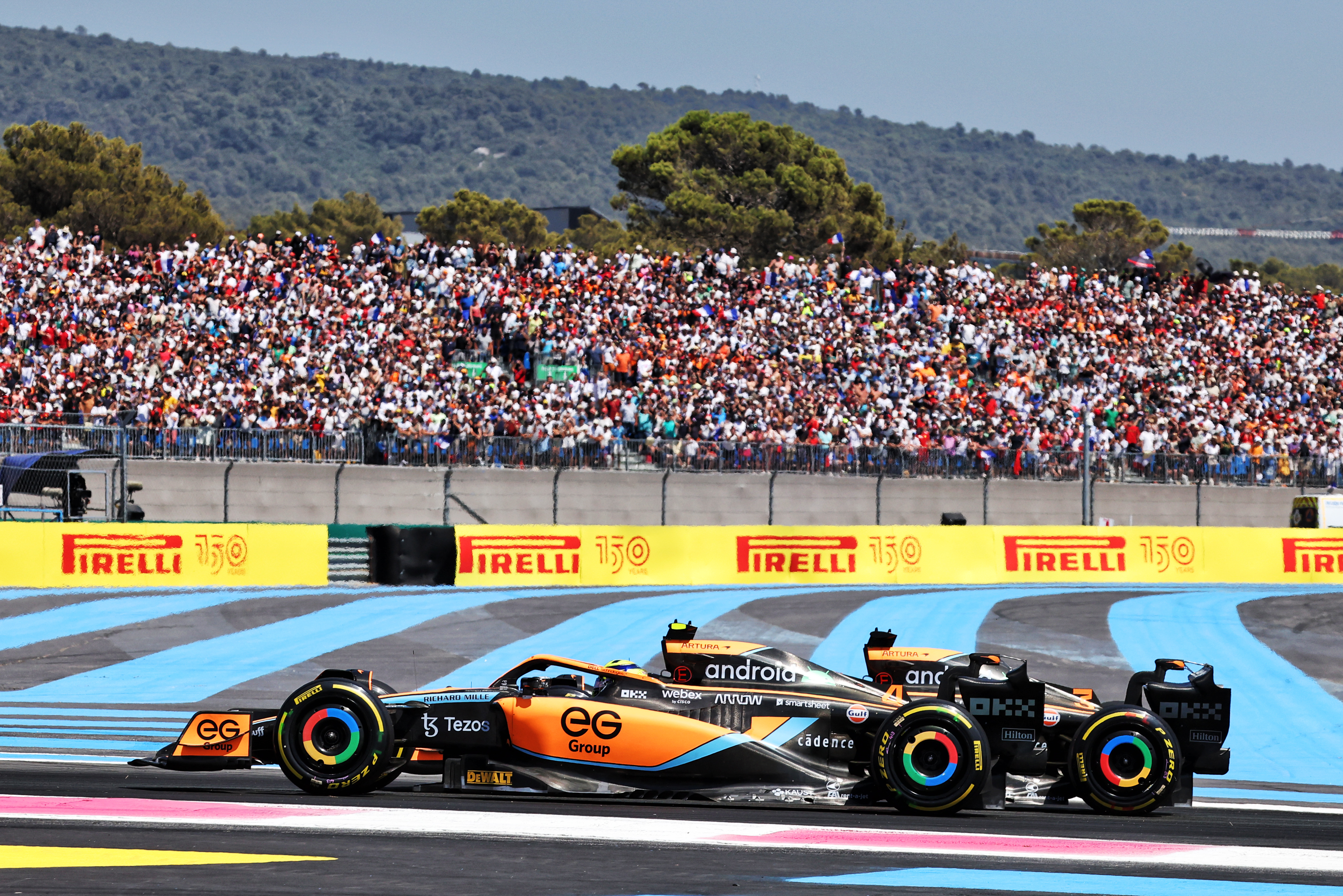 The reality is there's a vast space between 'friends' and 'enemies' that the majority of team-mate relationships fit into and Norris/Ricciardo was just like any other in that regard. It didn't mean they didn't get on.
There is something to be said for drivers being more open and friendly with each other. A sense of camaraderie is harmless, and can actually enrich the competitive side of things.
But to think that drivers should be always sweet and supportive of one another is naïve, it detracts from the genuinely warm moments we do see (because they would seem disingenuous), and most importantly it misses the point of what F1 is at heart.
F1 is ruthless for a reason. It's elite sport, the whole point of it is competition – where the best succeed and those with weaknesses are exposed.
Being friends, true friends, in that environment is extremely uncommon. Especially among team-mates, because that is where the most direct form of competition can be found.
It's why Sainz said that his and Norris's friendship is probably even better since he left McLaren for Ferrari: "You want to beat each other and you're sharing the same car, and you want to get on well, but then you know that on Sunday morning you want to really beat him.
"It happens to everyone across the grid and it's a natural thing in this sport.
"Maybe separating our paths made it even easier."
Ricciardo and Norris aren't destined to become best mates now Ricciardo's left McLaren. But if all his exit achieves is the end of an unusual scrutiny of their dynamic, both will probably be happy.