Lando Norris signed a big-money new McLaren deal on the eve of the 2022 Formula 1 season – but has revealed he also spoke to Red Bull before committing his future to McLaren.
This bumper deal means Norris reportedly earns £20million per season until the end of 2025. Having out-performed new team-mate Daniel Ricciardo (also on a big contract) in 2021, it's perhaps no surprise McLaren felt moved to award Lando a considerable pay rise.
But in an interview with German publication Auto Motor und Sport, Norris says he also spoke with Red Bull about becoming Max Verstappen's team-mate before committing to that fresh McLaren contract.
"Of course, there are talks with other people from time to time," Norris says. "You always ask yourself the question: What's best for my career? After all, I want to win [races] and win world championships.
"There have been talks with Red Bull. They are a team that has been in the top three for years. But that just shows even more how much confidence I have in McLaren. Although there were talks, I felt McLaren was better for me to achieve my goals."
We don't know how serious these talks were. As Norris says, it's common for drivers to shop around the market a bit while negotiating new contracts – but this is also not the first time Red Bull has made overtures to Norris.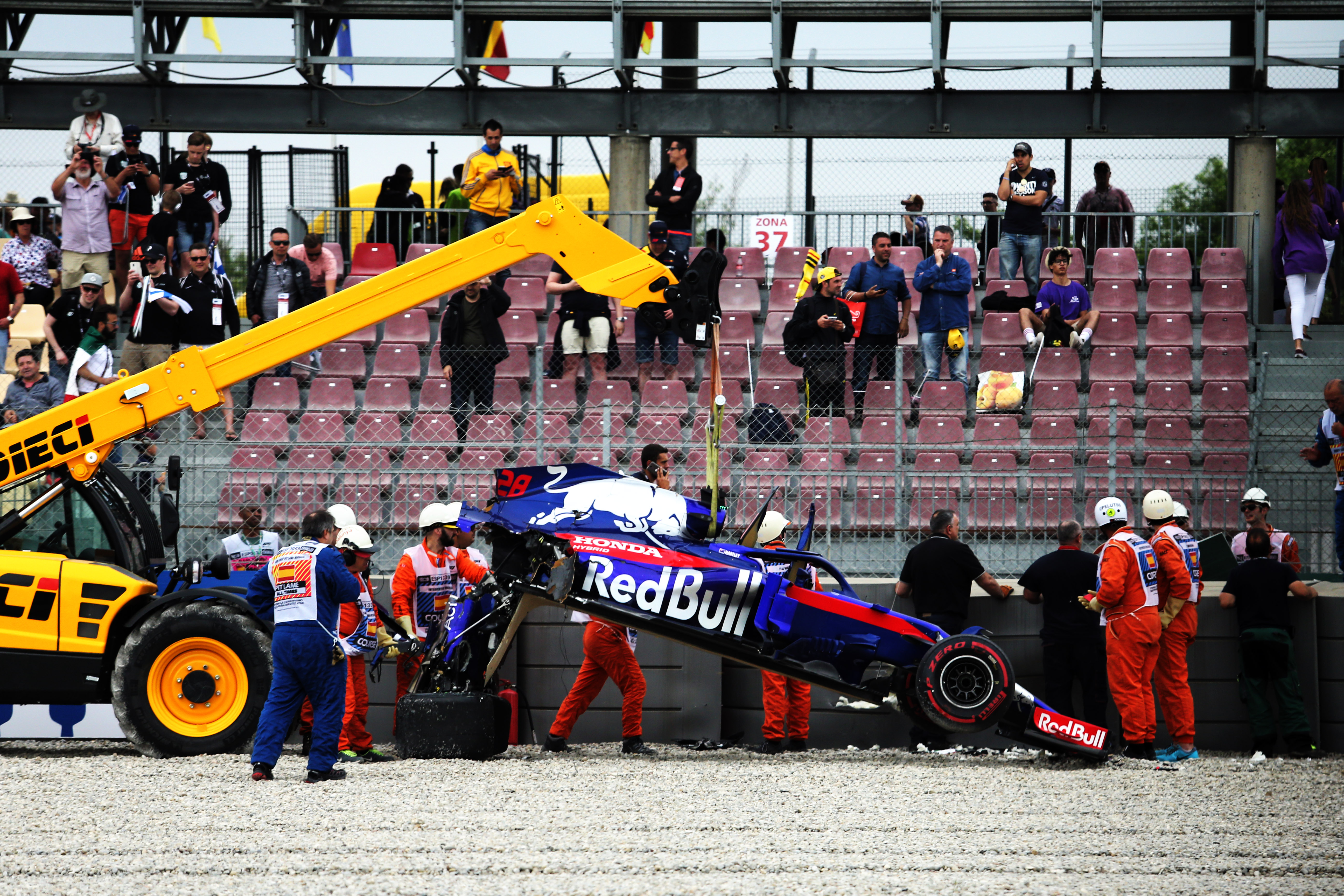 Back in the first half of 2018, when Norris was leading Mercedes' George Russell in the Formula 2 title race, Red Bull tried to sign Norris to replace Brendon Hartley at Toro Rosso.
Hartley was coming off the back of a massive practice crash in Spain (pictured above) and had only scored one point across the team's first six races with Honda, while Pierre Gasly had scored big points finishes in Bahrain and Monaco.
Norris was a McLaren junior at the time. McLaren had Fernando Alonso and Stoffel Vandoorne under contract, but were in talks to replace Vandoorne with either Esteban Ocon or Carlos Sainz. When Alonso, in the early summer of 2018, decided to take his sabbatical from F1, it opened the door for McLaren to promote Norris and avoid rival teams swooping in to take him away.
Had Alonso taken a different decision, and had McLaren signed Sainz/Ocon to replace Vandoorne regardless, Norris would have become a free agent – and had he signed for Toro Rosso it would have been instead of Alex Albon, in which case Norris would likely have become Verstappen's Red Bull team-mate in mid-2019 and either thrived and still be there, or now be at Williams licking his wounds.
Hindsight would suggest Norris would do better at Red Bull than Gasly and Albon did. Norris gets on very well with Verstappen (they have been sim-racing team-mates) and is similarly at ease with the sort of oversteer balance Verstappen thrives on. In the same AMuS interview, Norris describes this driving style preference: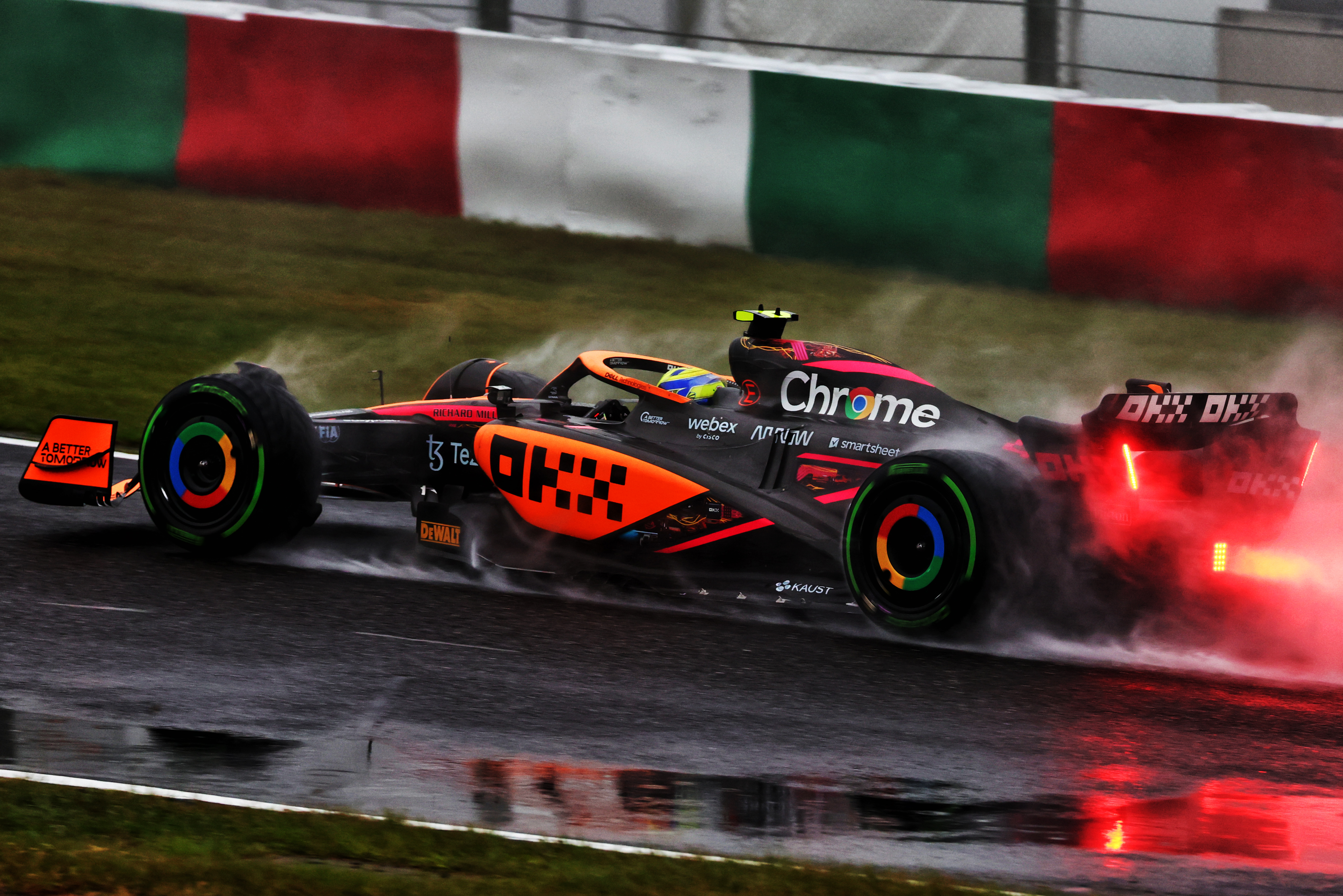 "I hate understeering cars," he says. "And that's exactly the kind of car we have right now. I usually try to add wing to the front and change the mechanical balance of the car so it turns in greedily. But sometimes it's like you still keep the understeer and add oversteer at the same time.
"I've always been a driver who wants an agile car, and then lives with the consequences that the car just slides more in the rear. You have more control [that way]. An oversteering car does what I want it to do. If I want to steer a little more, it rotates. I can better control how I position the car for the turn.
"With understeer, it's different: I feel like the car is controlling me. When you're in the middle of a corner and understeer, you have to wait a long time to accelerate. That feels like an eternity, even if only half a tenth is lost."
It's also true that Norris was a different and much less confident character during his rookie 2019 F1 season than he is now. He now openly admits he struggled with his mental health at the time and questioned whether he belonged in F1.
There's every chance he might have found the Red Bull environment overwhelming and not delivered his best in what was a very tricky sequence of cars in 2019 and 2020. That said, Red Bull was keen enough to try to poach Norris from McLaren initially, so might have felt more inclined to persevere into last season and this.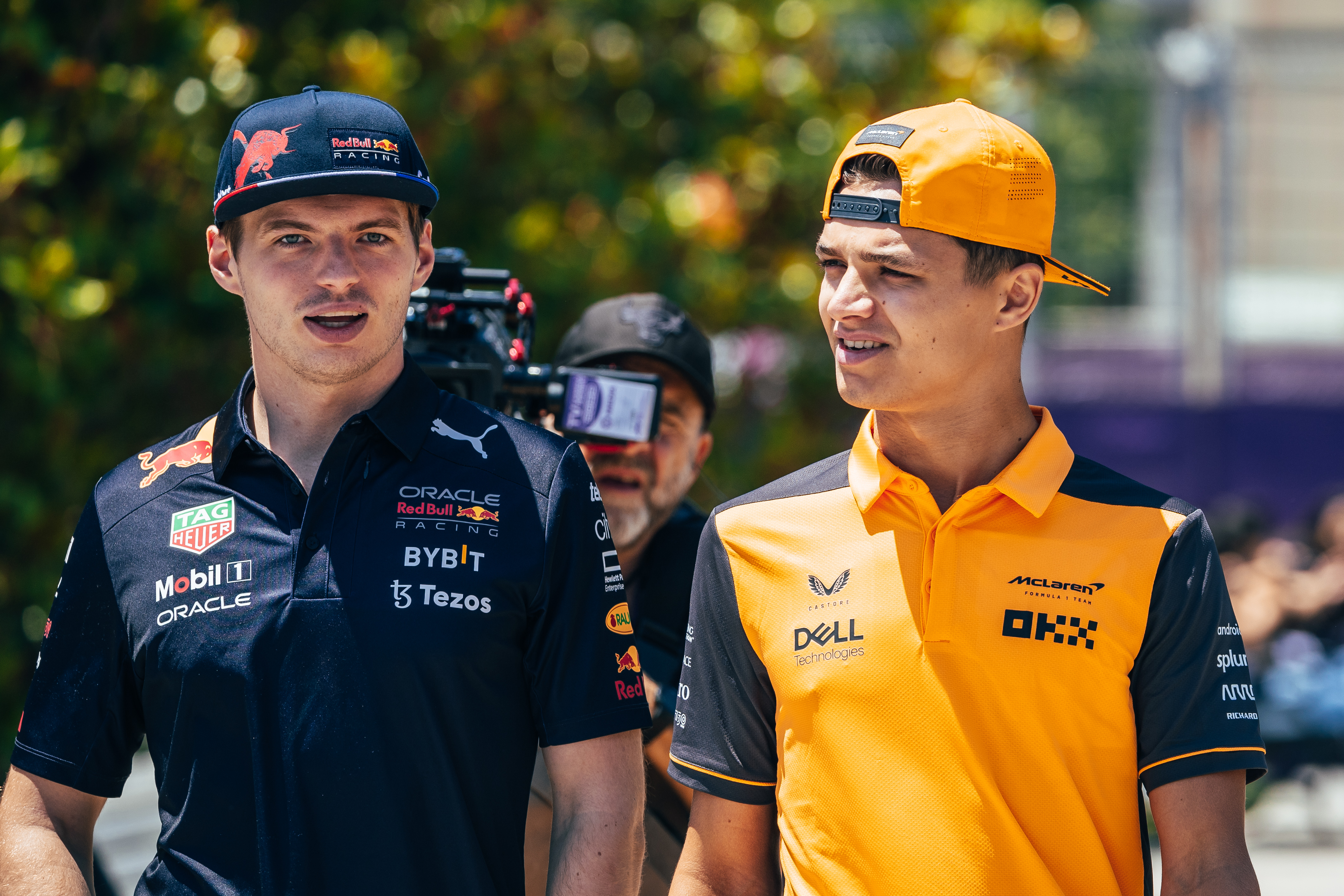 Given the rate of progress Norris has made over the past three seasons, proving himself to be quicker on average than Ricciardo, you can see why Red Bull would have shown renewed interest at the end of last season.
Norris was on course for pole in the wet at Spa before crashing in Q3, he backed off from challenging Ricciardo for victory at Monza, then took pole at Sochi and came very close to winning that race on merit against Lewis Hamilton's much faster Mercedes.
When you consider the preference Norris has for an oversteer car balance, it's almost a given he would have performed better alongside Verstappen this season than Sergio Perez has – and Perez has won two races and taken a pole position.
Norris has shown himself to be a supremely adaptable driver, perhaps flattering a sequence of difficult McLaren cars.
"I don't feel like the car is doing what I want it to do," Norris adds. "I've had to adapt quite a bit. It's hard to describe. How I steer the car. How I brake. It's not just like you hit the brakes, and then you turn in. It's about timing, how fast or slow you do it.
"Slow turns, medium-fast turns, fast turns: it changes all the time. I actually want to take a lot of momentum into the turn – so getting off the brakes and attacking the entrance to the corner.
"I'm moving further away from that style this year. This car is not made for my driving style. I had to adjust to it. I did that, but it still doesn't feel natural to me."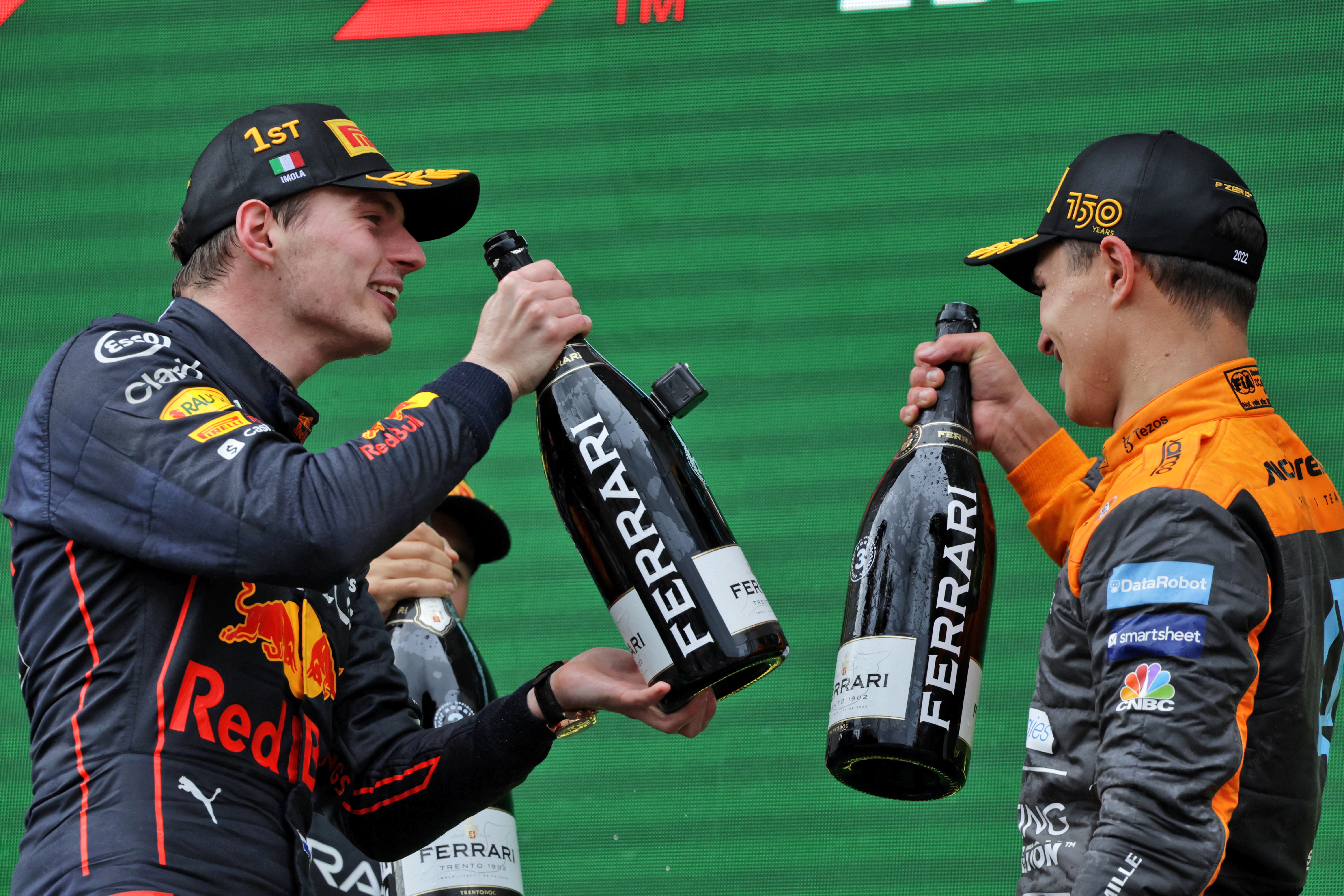 A Verstappen/Norris partnership at Red Bull would have created an undoubted superteam at the front of F1 this season, but it's perhaps also a sign of the power Verstappen wields at Red Bull that a driver like Norris would spurn the chance to go up against him for race wins in the same car now, for the hope that McLaren might close the gap enough to compete in the future.
Norris admits McLaren thought it would be closer to the front this year under F1's new rules, and remember he agreed to his latest contract extension before the first race of 2022 so couldn't have known McLaren would actually slip backwards this year, but nevertheless it appears he decided against pushing for a move to a title-winning team to stay with one that's only won one race since the end of 2012.
Now, having agreed that £80m contract – and no doubt harnessed those Red Bull talks as a useful bargaining chip – Norris must bide his time until McLaren's new simulator and wind tunnel come on stream. He admits to some frustration and impatience in the meantime, and doesn't expect McLaren to become contenders again until 2024 at the earliest.
I'm super-happy and feel comfortable," he insists. "I'm enjoying it at McLaren. I enjoy working with the guys. I believe in them. If I didn't, I wouldn't have signed a long-term contract. My head is looking ahead. My ideas are long-term. We have to keep working continuously. In 2024 and 2025, I will then have my best chance with McLaren.
"2024 will be the first year in which we operate with our infrastructure almost at the level of the top teams. The rest will be up to us, the people who work here. This will be our first year where we have no excuses."