Even a bout of tonsillitis, leaving him "quite a way off" his physical peak for the last two Formula 1 races, has failed to thwart Lando Norris's momentum at McLaren.
Norris is still on his journey from junior single-seater phenomenon to top-level grand prix driver but in each of his four seasons (2022 included) there has been evidence of the progress required to be considered an elite F1 talent.
Now the established number one at McLaren, even alongside Daniel Ricciardo, Norris's value has never been clearer.
"There's a reason why we are very happy that we could sign Lando for the long term," says McLaren team principal Andreas Seidl of the man he signed to at least the end of 2025.
"He has shown since he's with us at McLaren in Formula 1, with the progress he also has made in the last years, and the performance he has shown, that he's definitely something special."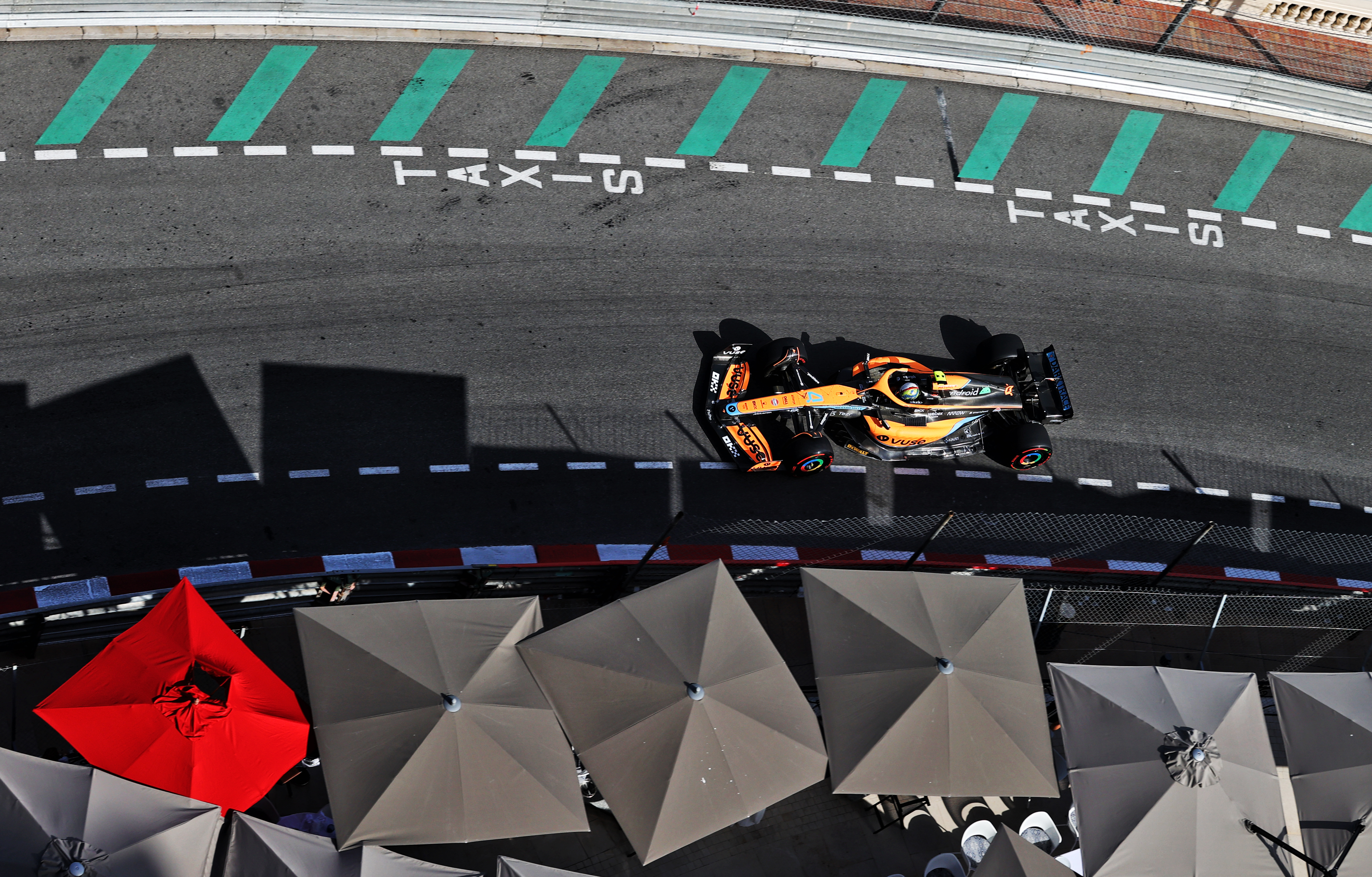 Norris came into the new season after by far his best year in F1. Not for nothing was he ranked third in The Race's top 10 F1 drivers of 2021, where his season was neatly summarised thusly: "Had a stellar first half of the year in terms of results, picking up three podium finishes. While his season trailed off in terms of results, the performance level didn't and he was unfortunate to lose fifth in the drivers' championship."
McLaren's faltering end to the 2021 season continued into 2022, though, with a slow start as the new technical regulations came in. Norris was out of the points in the opening race in Bahrain and overachieved in finishing seventh in Saudi Arabia – a result flattered by retirements and otherwise problematic events for faster midfield rivals.
Still, it was Norris – not Ricciardo – banking that result. And since McLaren got its act together, Norris has been raising the ceiling too, including an unexpected podium at Imola.
His form has him seventh in the drivers' championship on 48 points – a tally that, on its own, would be good enough to have McLaren fourth in the constructors' championship.
"It's something which is very, very important for us as a as a team," says Seidl.
"Because the battle we are in at the moment for fourth is a very tight one.
"We are up against very strong competition with having strong cars, strong drivers as well. And therefore we're very happy to have Lando on board."
Norris's contribution at McLaren should not be underestimated. He is demolishing Ricciardo at the moment and has earned 81.4% of McLaren's points this season. Only three drivers have a higher percentage of their team's points – Kevin Magnussen (up against point-less Mick Schumacher), Alex Albon (up against point-less Nicholas Latifi), and Valtteri Bottas (up against rookie and solitary-point-scorer Zhou Guanyu).
| | |
| --- | --- |
| Driver | Percentage of team's points |
| Kevin Magnussen | 100% |
| Alex Albon | 100% |
| Valtteri Bottas | 97.60% |
| Lando Norris | 81.40% |
| Esteban Ocon | 75% |
| Sebastian Vettel | 71.40% |
| Yuki Tsunoda | 64.70% |
| George Russell | 62.70% |
| Charles Leclerc | 58.30% |
| Max Verstappen | 53.20% |
With respect to those other teams, Norris isn't sharing a garage with the same calibre of driver. Ricciardo is a multiple grand prix winner who arrived at McLaren with the persisting ambition of being a world champion. Now there's only one driver who looks like leading a title bid anytime soon.
Even when Norris has been ill with tonsillitis – he was properly unwell in Spain and (no offence, Lando) still looked worse for wear in Monaco – he has kept Ricciardo at arm's length.
Norris struggled most at Barcelona, where it was so bad McLaren actually fit a drinks bottle to his car – something Norris has shunned for most of his F1 career – so he could sip water in the grand prix.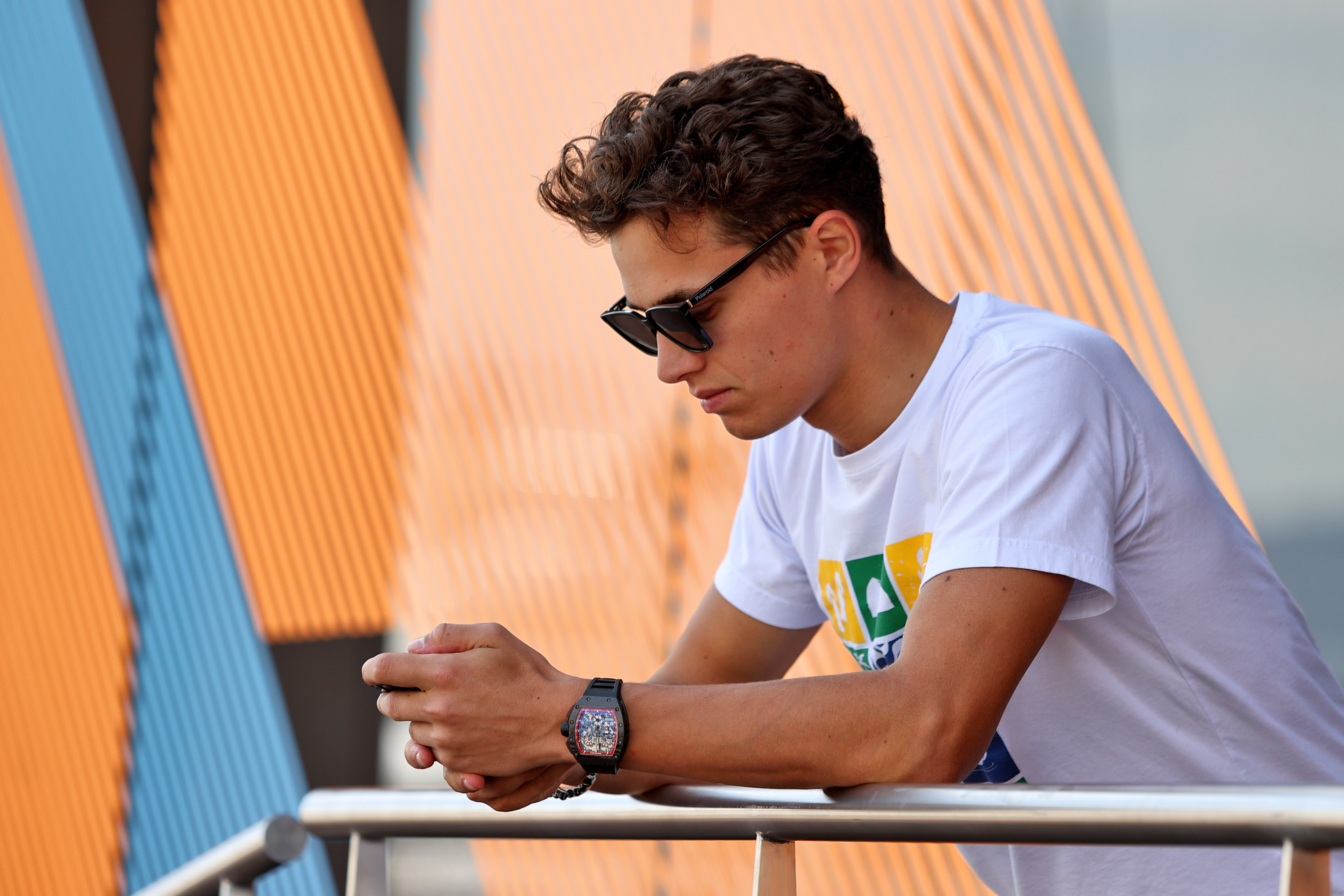 "Already by just the warm-up lap I had to have a few sips because I was struggling," said Norris.
"I just had to keep sipping every lap, which is not a nice thing because it gets warm so quickly. I think without that I probably wouldn't have made it past three laps, honestly, with my rate of decline in terms of physically and mentally how much I was struggling."
Still, Norris was in the points in Spain (and being patted on the back by McLaren for persevering). In Monaco, just a week later, Norris was feeling the effects of his illness. He reckoned feeling "quite a way off" physically meant he was leaving "a tenth, a tenth and a half", even though he outqualified both Mercedes drivers to line up fifth.
"I'm more confident that when I get in the car, I'm on top of things rather than being almost a passenger," said Norris.
Norris joked after finishing sixth in the grand prix that you should see what he's capable of when he's fully fit again. But the impressive thing is that, really, his results will probably not be any better.
That there's been no noticeable dip while racing with tonsillitis is to his immense credit. Especially as Ricciardo's ongoing struggles have left McLaren relying heavily on Norris.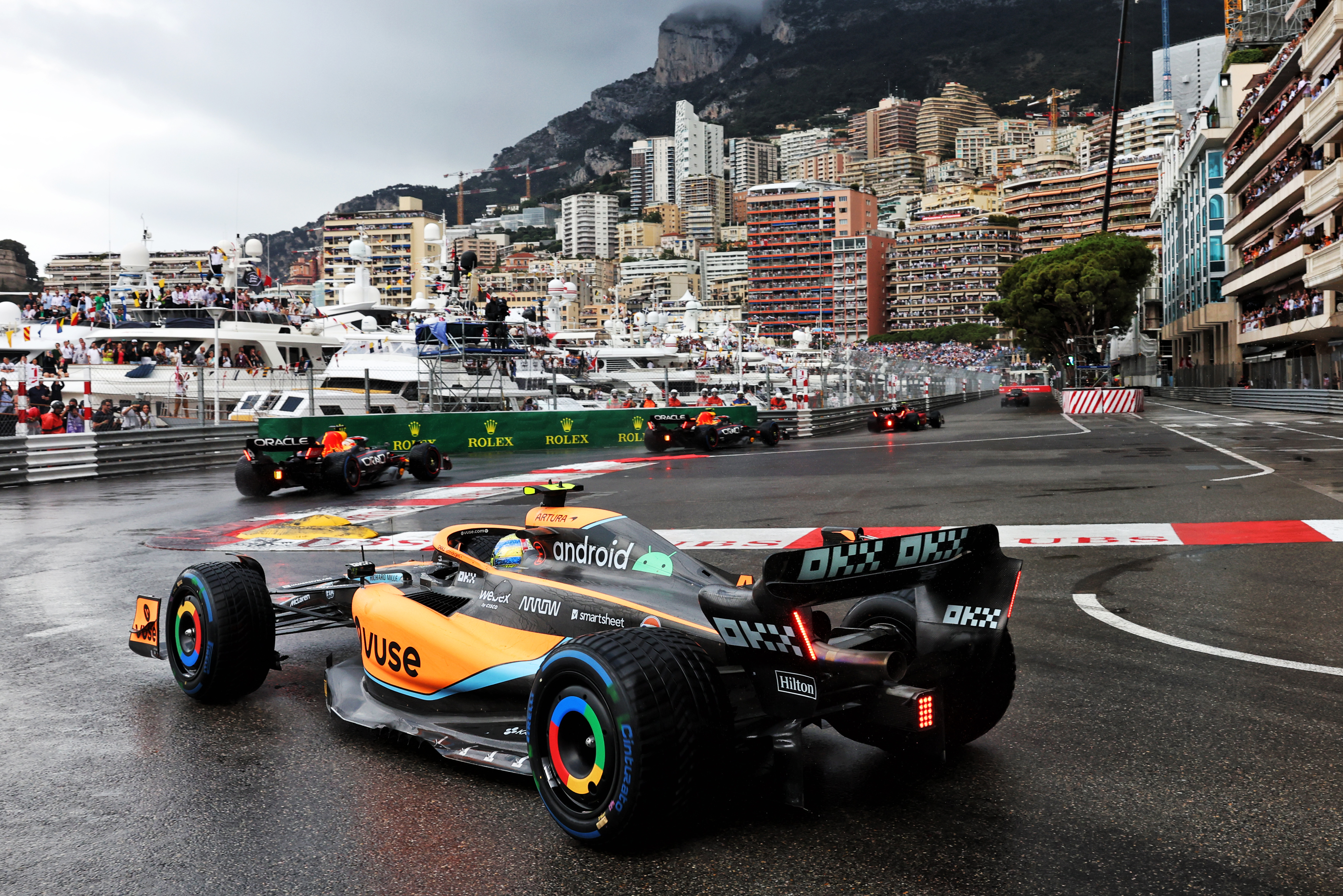 His importance to McLaren now has obvious parallels with the Ferrari/Charles Leclerc and Red Bull/Max Verstappen dynamics, and of course Mercedes/Lewis Hamilton in recent years. It's still risky to place Norris in such company in terms of outright ability when he is not fighting for wins and championships but when purely judging the job he is doing for his, he is on that level.
And McLaren clearly believes that Norris is capable of matching those title contenders if given the opportunity. Seidl says: "Knowing the potential Lando has, seeing what he has shown so far in his Formula 1 career, it's simply down to us to give him a better car in the next years so that we can achieve our high goals that we have together."
A team boss fawning over his young protege is to be taken with a pinch of salt at all times but it's obvious that the car, not the driver, is the main factor preventing Norris leading a McLaren title bid for now.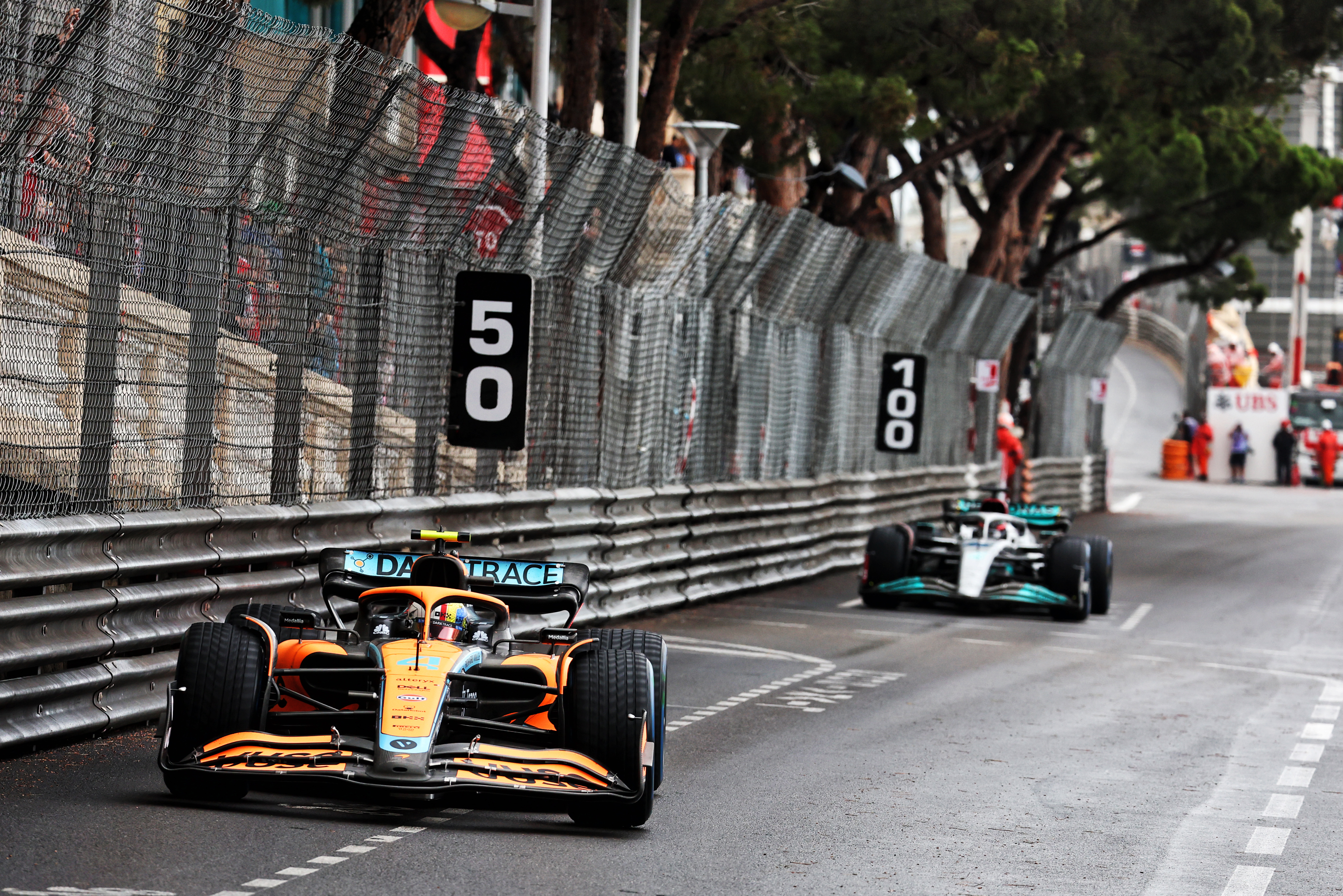 This is a far cry from when Norris first came into F1, and he showed signs of imposter syndrome. He seemed to seriously doubt he deserved a place on the grid.
How does he feel about that now, The Race asked him in Monaco?
"I hate this question," Norris laughed. "I mean, I'm very happy with how I'm doing now.
"I'd say I'm a little bit surprised how well I've done the last couple of weekends with how I've felt.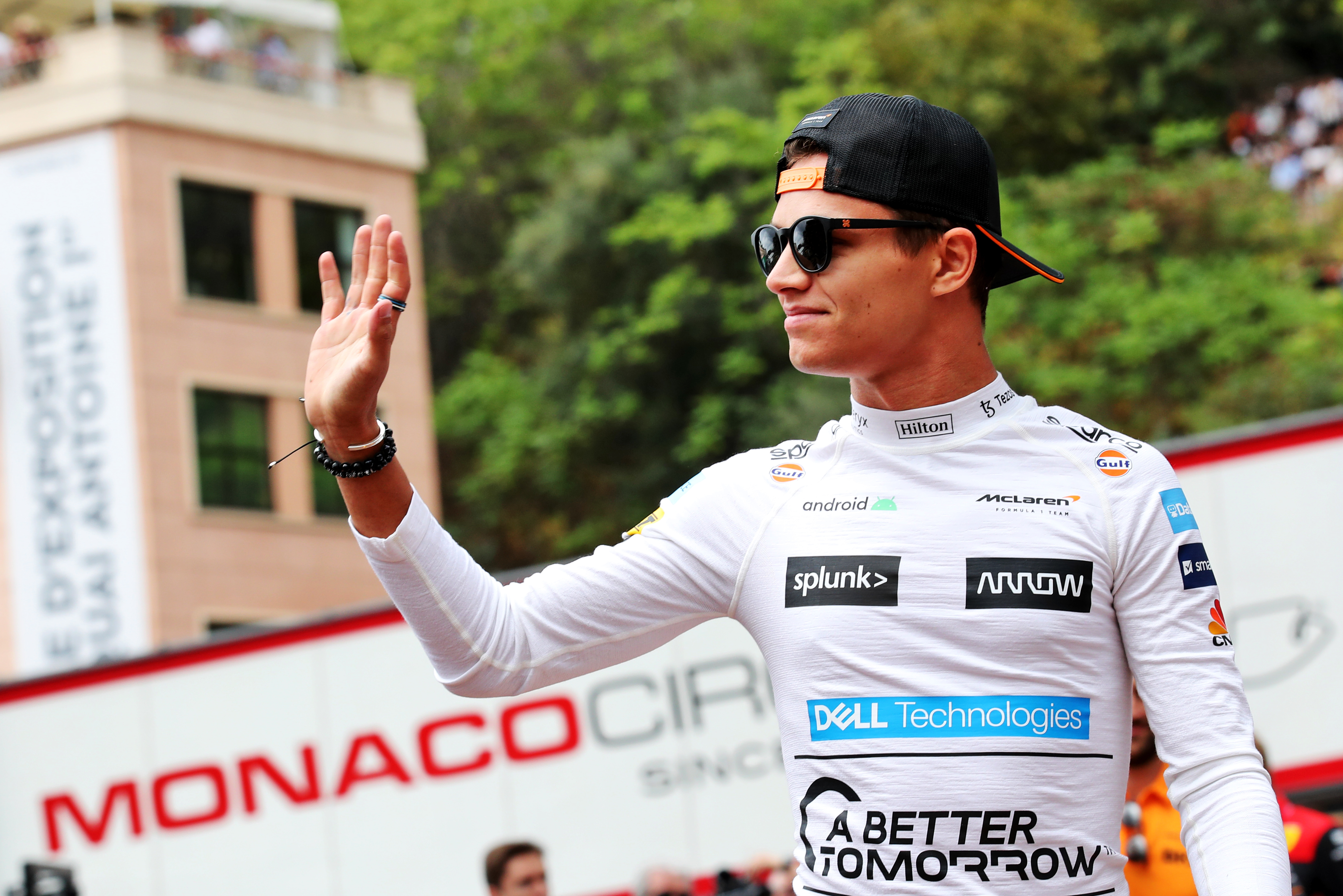 "I'm understanding more and more about the car. It's still a new car. Not just for Daniel, not just for other people, it's the same for everyone. And there are a lot of things I've had to try to re-adjust to this year.
"I feel like I'm getting there now with that and therefore I feel I can unlock a bit more pace in qualifying. I'm just understanding things more.
"It's still a learning process for me. I'm still learning a lot of things, it's not like because I've been with McLaren I know everything and I know how it all works perfectly. It's quite the opposite.
"It's a new car for me, it's new tyres, new set-ups, new everything. So in some ways it's still like a new fresh start for me and I have to reassess how I drive the car in some ways and I can't drive how I want to in many ways."
Norris's development is something that tends to get overlooked when observers take too casual a look at his career.
It's common to hear how the McLarens suit his driving style or are designed around his needs.
There is some truth within that – and McLaren has obviously been developing its car with consistent feedback from Norris – but Norris's own adaptation has been key to his growth.
"I think you can see that with other drivers as well, with how Charles has done much better this year relative to Carlos [Sainz]," he continued.
"Carlos beat him last year and this year it just looks like Charles is in a much more comfortable position. Same with [Sergio] Perez, Perez is in a much better position compared to where he was last year.
"There are quite a few changes this year with the car and I think you're evidently seeing that with drivers that it's suiting people more than others.
"But it also takes time to understand all these things. I feel only now, so far into the season, that I'm finally coming to terms with understanding things."
That is clearly not a simple process, or else McLaren would not be relying so heavily on Norris over Ricciardo – something even Norris's biggest supporters would surely not have imagined would still be the case by mid-2022.