When Kevin Magnussen secured his unexpected Formula 1 return with Haas, much was made of how it would give team-mate Mick Schumacher a proper reference point having so far been paired with the similarly inexperienced Nikita Mazepin.
Magnussen didn't just prove to be a reference point, he's embraced mentorship status, with both Haas drivers offering plenty of praise for each other.
And that's another consequence of the epiphanies Magnussen had during his year out of F1 in 2021, this one coming via a season in the IMSA SportsCar Championship paired with Renger van der Zande at Ganassi.
"When you grow up on that Formula 1 route, you're on a single-seater route to Formula 1, your team-mates are always your rivals, you just grow up with that, and you always keep a bit of a distance," Magnussen told The Race.
"There's never any close friendships between drivers.
"And then, after all those years on that route, I had that experience last year of having team-mates that you were actually working with, talking to, and opening up with.
"With Renger van der Zande last year, we got a very close friendship from that year. And it was so cool to go racing with your buddy. And go and a win a race, and just going and competing together, it was so cool. Sitting down and looking at data, giving tips to each other.
"There's also some annoying things like having to compromise the set-up, like 'I'd like this, but my team-mate wants this'. So we've got to meet in the middle, or maybe even just go with his because he's qualifying or whatever. So there's some good or bad things.
"But I think the good thing is that I learned to be less selfish in this sport. And again, a bit more relaxed.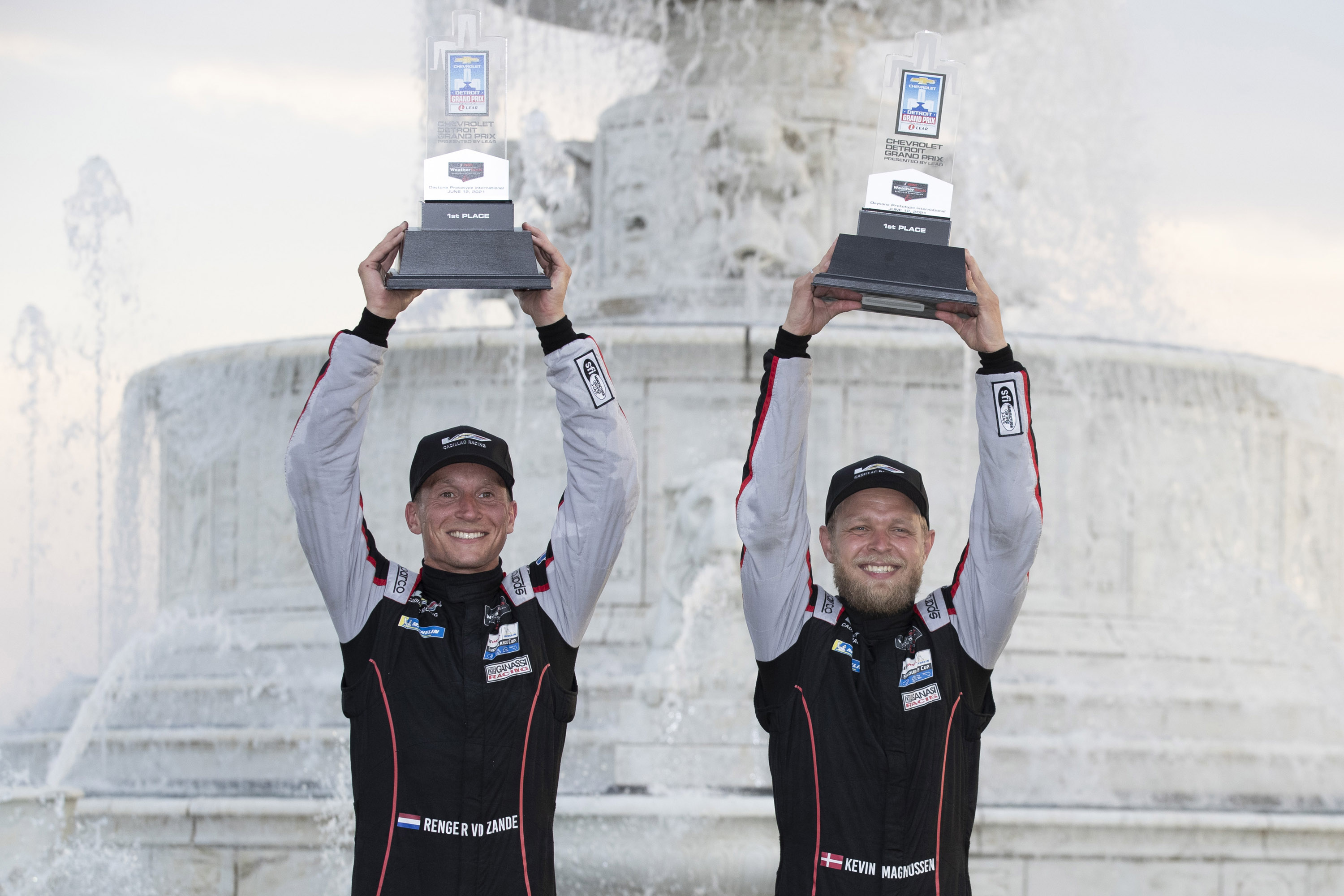 "There's nothing to lose from opening up to another driver. It's not like you can give your whole secret away, and he's going to take it and use it and be better than you. That's not how it works."
As well as staying on as part of Ganassi's IMSA line-up, Magnussen was also set to be in Peugeot's team for its World Endurance Championship return this year had Haas not invited him back to F1 when Russia's invasion of Ukraine made Mazepin's position untenable.
Magnussen may not be sharing a car with Schumacher, but he's taken the philosophy he had with van der Zande into working with Schumacher at Haas.
"It's just added to that whole mindset of being quite relaxed with everything," he continued.
"I don't mind talking to Mick about stuff that might help him. It helps me if it helps the team. I'm employed by this team, as anyone else, to help the team. I'm not here actually for myself.
"Of course I am here for myself, because I want to achieve something in the sport that I love. But actually, I have a job here, just to help the team."
Being on the F1 ladder means "you learn to be so focused on yourself and selfish", Magnussen now feels.
"I guess Formula 1 drivers have a tendency to put themselves in front of the team," he said.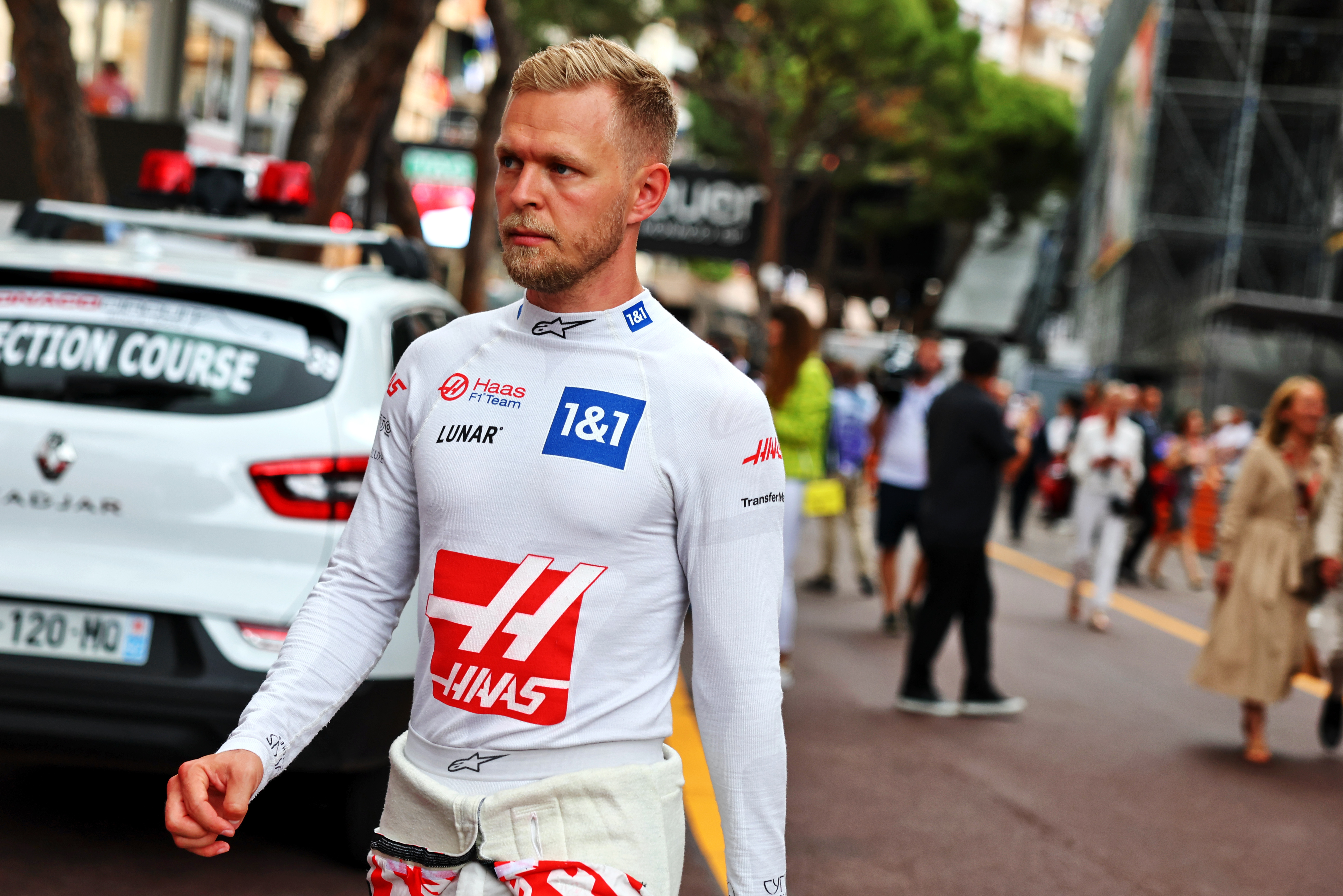 "In endurance racing, you can't do that. Just not an option at all. They just won't have that. You have to work together as a team. Same on a football team or any team that involves more than one person."
During his first stint at Haas, Magnussen initially had what team principal Guenther Steiner calls a "very challenging" relationship with team-mate Romain Grosjean that included multiple on-track clashes, though Steiner added that "they got closer" by the end of their final season together in 2020.
Steiner suspects Magnussen's more positive approach to working with Schumacher is as much to do with how his life and career circumstances changed between 2020 and '22 as it was inspired by sharing a car in IMSA.
"Obviously Kevin has matured a lot. He's been out of F1 now for a year," Steiner told The Race.
"You know what you've got and in the end he knows being antagonistic does not help him in the future.
"Did the maturity come from racing with other people, or is it just age, having a family, having responsibilities now?
"You don't have this urge to prove to everybody that you're worthwhile. Because he was called back. He didn't ask to come back. We asked him this time, because before he always had to hunt for a seat. This time he wasn't. I called him up.
"You put yourself in a different place. It's like, 'people want me, so I'm OK being here'. And as you see he's pretty chilled out at the moment."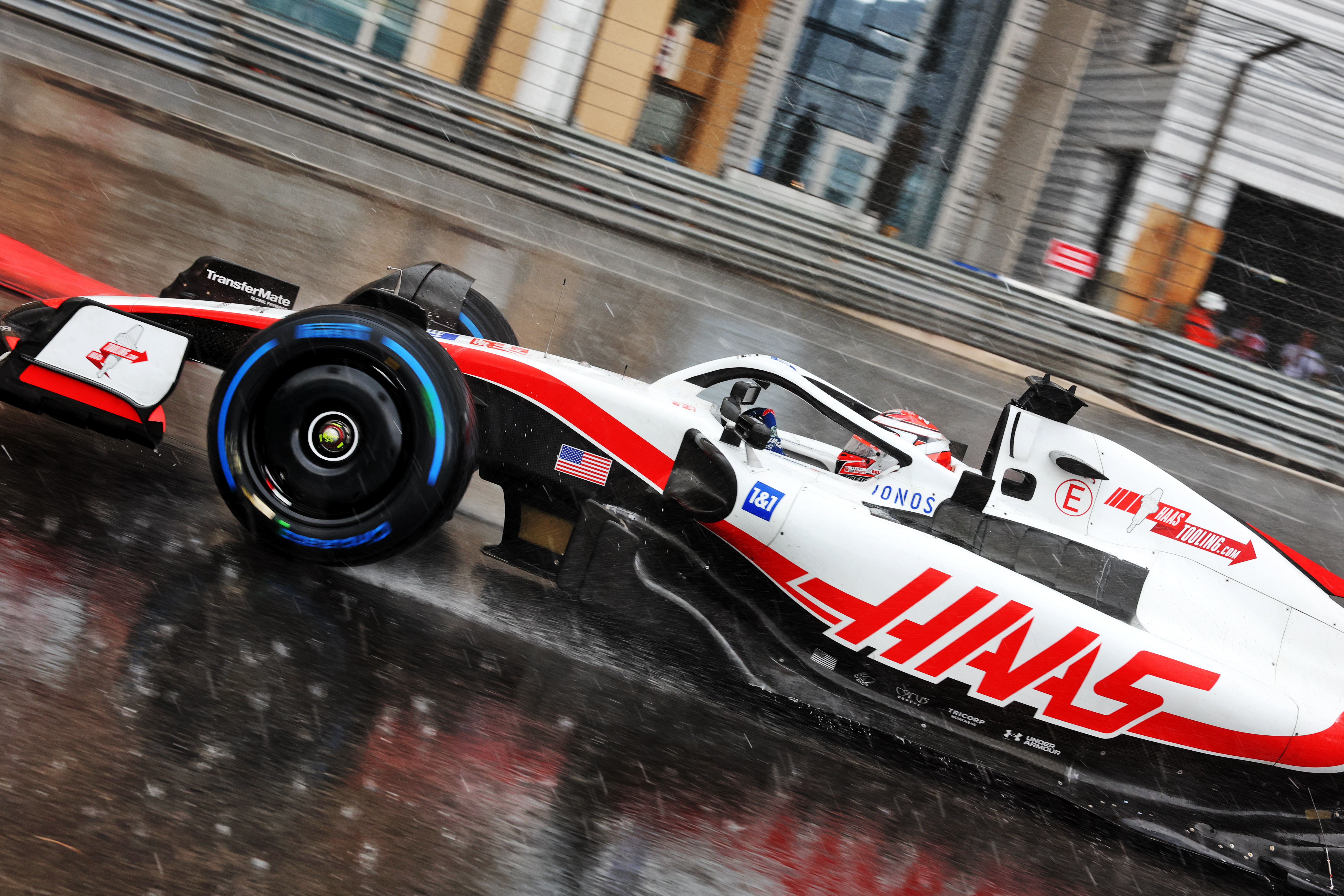 So far Magnussen has outqualified Schumacher five times out of seven and scored all of Haas's 15 points to date.
Haas has made a massive performance improvement for 2022, having written off much of the previous two seasons to focus its resources on this year's new rules.
But Steiner admitted that without Magnussen being there to prove the car's potential, Haas would be in a "very difficult" place now.
He speculated that with two non-scoring drivers no one involved would "know how good it is or how bad it is" and Haas might think that staying in the midfield was "normality", even suggesting that he might "have to put somebody [else] in a test to see" what the 2022 car could really do.
Instead, while Schumacher's ongoing frustration at failing to score points might not be eased by the sight of Magnussen repeatedly doing so, Steiner believes ultimately Schumacher knows what Magnussen is doing is good for him.
"With him coming back as a reference we know where we are, and also Mick knows where we are. And he knows what he has to go after," Steiner said.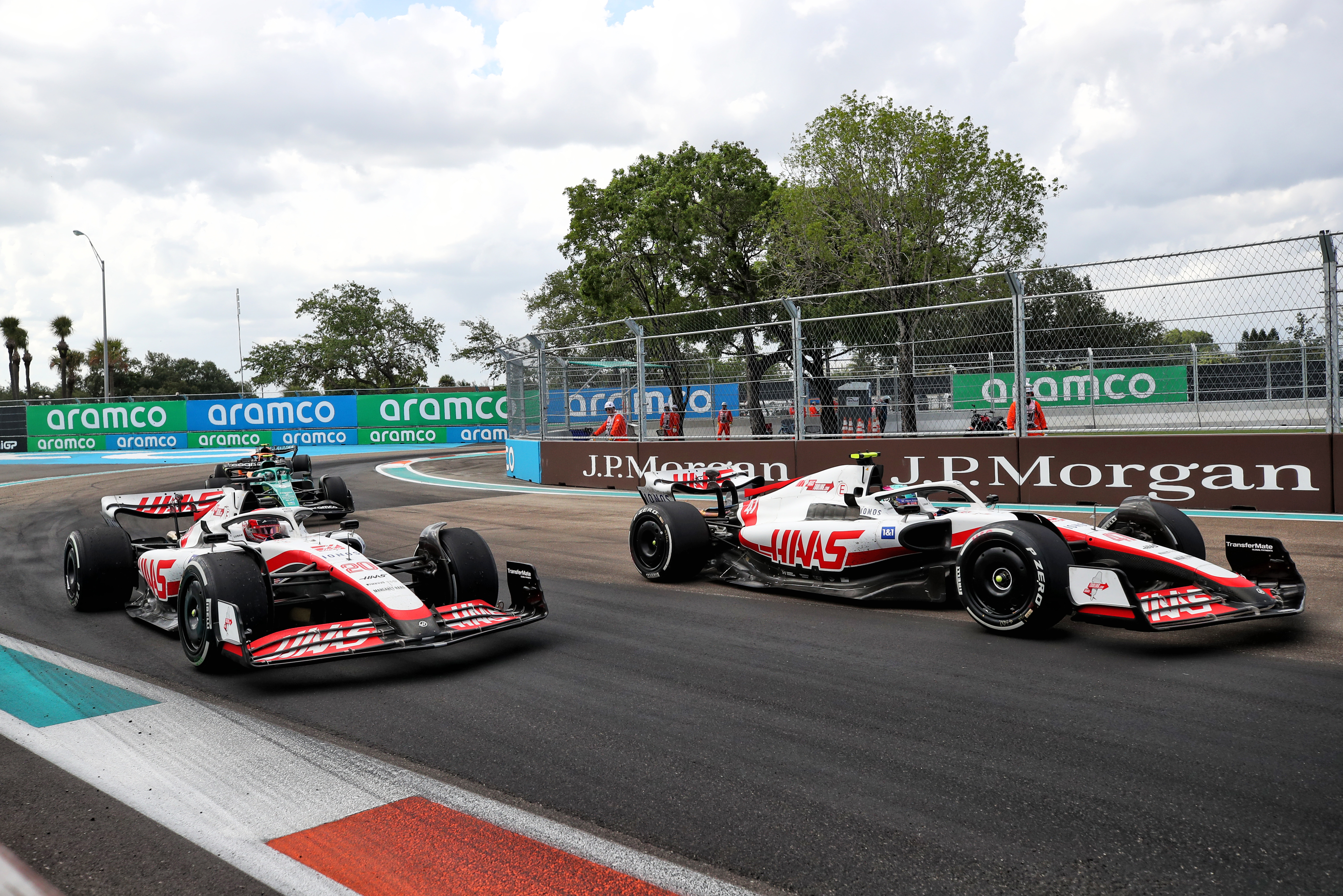 "Obviously, nobody wants a reference because it puts you under the spotlight. But I think that's a good thing. I want to know if I can do better.
"Kevin came back, he showed what is possible. It's good for Mick, now he knows what he has to aim for.
"And I think Mick is actually pretty happy. He's not happy not to have points, but he's happy to know, what he's got and what he needs to do for his own benefit."