Lando Norris admits he does "get frustrated" feeling "a little bit stuck" while waiting for McLaren to produce the race-winning Formula 1 car he does not expect until 2024.
Norris has been one of F1's most consistent drivers in the last couple of seasons, building on a strong start to his career with McLaren to emerge as a dependable team leader and even sporadic podium finisher when the car has allowed it.
He is the only driver outside the big three teams to have scored a podium in 2022, is best of the rest in the championship in seventh, and – as team-mate Daniel Ricciardo has struggled – is the main reason McLaren is fighting for fourth in the constructors' championship.
Norris's personal form vindicates McLaren's desire to lock the 22-year-old to a long-term contract running until the end of 2025.
However, that deal, which was done before the 2022 season began, led some to question why Norris would commit to a team that was in the ascendancy but still closer to the F1 midfield than fighting for regular victories, let alone championships.
That scepticism has been reinforced by McLaren's slow start to the new era of technical regulations this year and the contrast with Norris's own performance.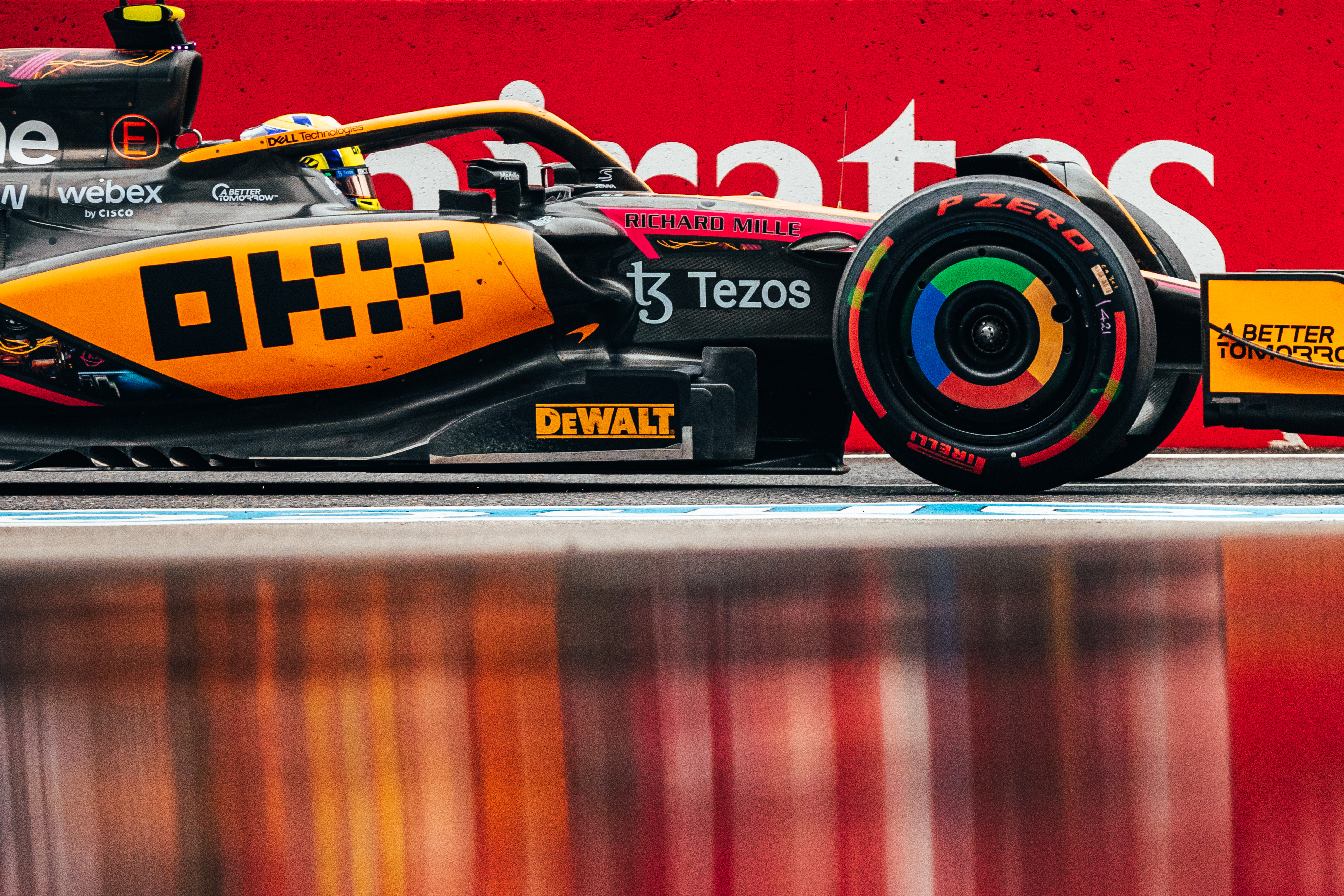 Norris reckons this is not unusual for a driver, though, given so few ever get a shot in a truly front-running car, and that any short-term pain he feels is shared with his team – with both expecting things to change when McLaren's new windtunnel and simulator are up and running in time to influence the 2024 and 2025 cars.
"Until then it's the patience game, which is not the nicest thing because I do get frustrated," said Norris.
"Like this year, we're not as competitive as we want to be.
"It's the whole team, James [Key, technical director] and everyone understands we should have taken a step forward this year. And if anything we're a little bit back from where we were.
"But everyone knows that. And of course, everyone's frustrated because of that, because we all have the same goals.
"Personally as a driver, sometimes it hurts that you feel like you can do such a good job and you just get a little bit stuck at times. You don't feel like you're getting rewarded that well for what you're achieving or what you're putting in.
"But I think that's just Formula 1. That's just what happens. Many drivers have gone through those times.
"I just have the faith that we will be able to move out of this little area that we're in, and have been for the last few years, and take those next few steps later on."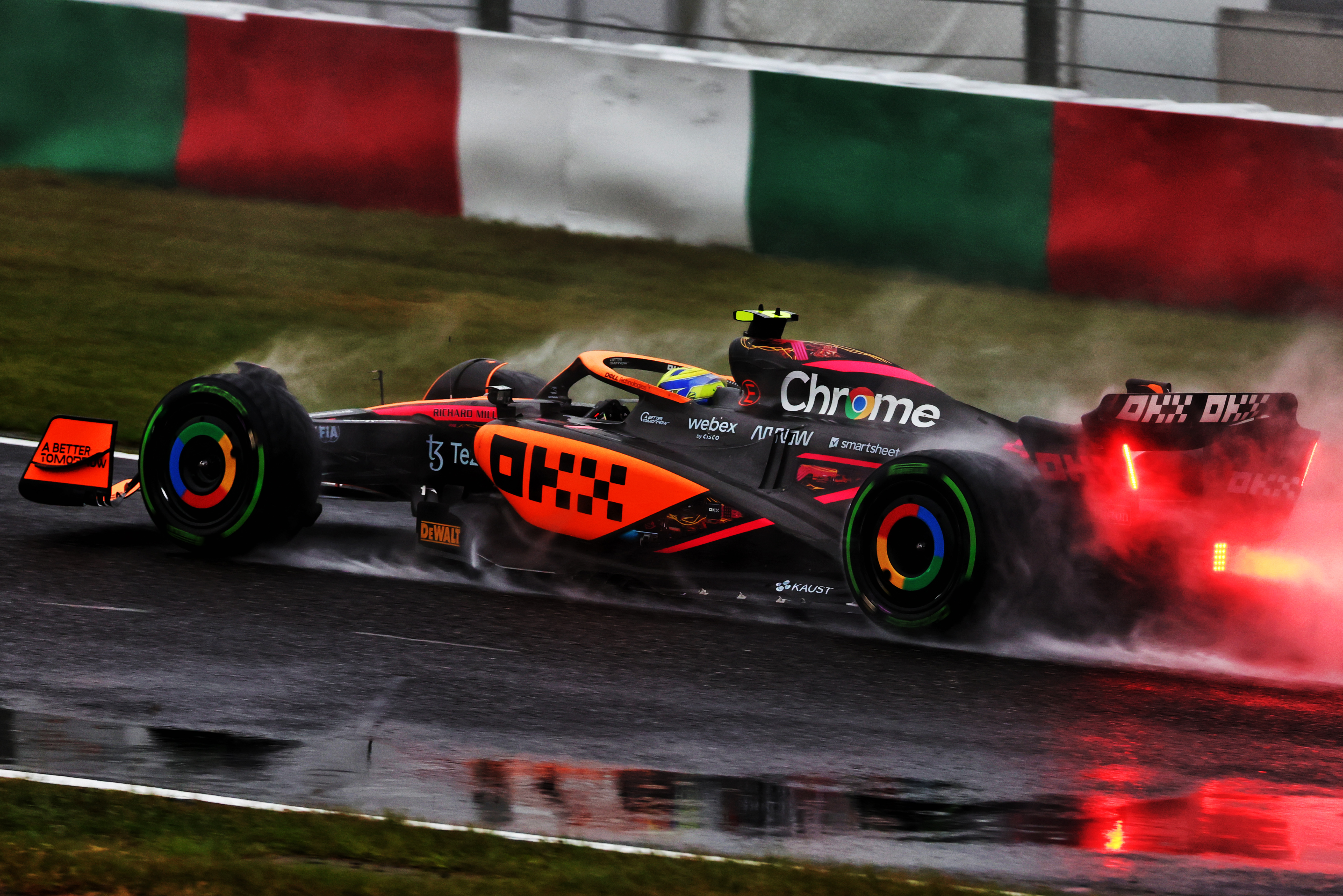 Norris does not think McLaren will realistically fight for wins next year and claims that is also in line with his initial expectations.
But he is optimistic that there can be better short-term opportunities, more in line with McLaren's 2021 season – which featured a shock victory for Daniel Ricciardo in Italy and almost a first F1 win for Norris himself in Russia.
"For me, my confidence is in '24 and '25," Norris said. "Until then, I have to play a little bit of the patience game.
"There's still times when you could achieve, like with Daniel last year, achieving a win, me almost having pole in Austria, pole in Russia, almost winning Russia.
"Those things can come along the way, like when [Esteban] Ocon wins and [Pierre] Gasly wins. Those moments can come.
"But until genuinely being in a position where I can say there's no more excuses and we want to win genuinely rather than with a bit of luck, because certain things happen, that time is in '24 and '25."