Lando Norris is only 21 years old and in his third season in Formula 1, but a new multi-year deal with McLaren cements one of the strongest relationships on the grid.
Without a crystal ball to hand, exactly what the future has in store for a popular and, based on early 2021 form, potent partnership is impossible to know.
But there are strong signs that Norris and McLaren are perfect for one another. Certainly for now, perhaps indefinitely. Career-long partnerships are few and far between in F1, but might Norris become a McLaren 'lifer'?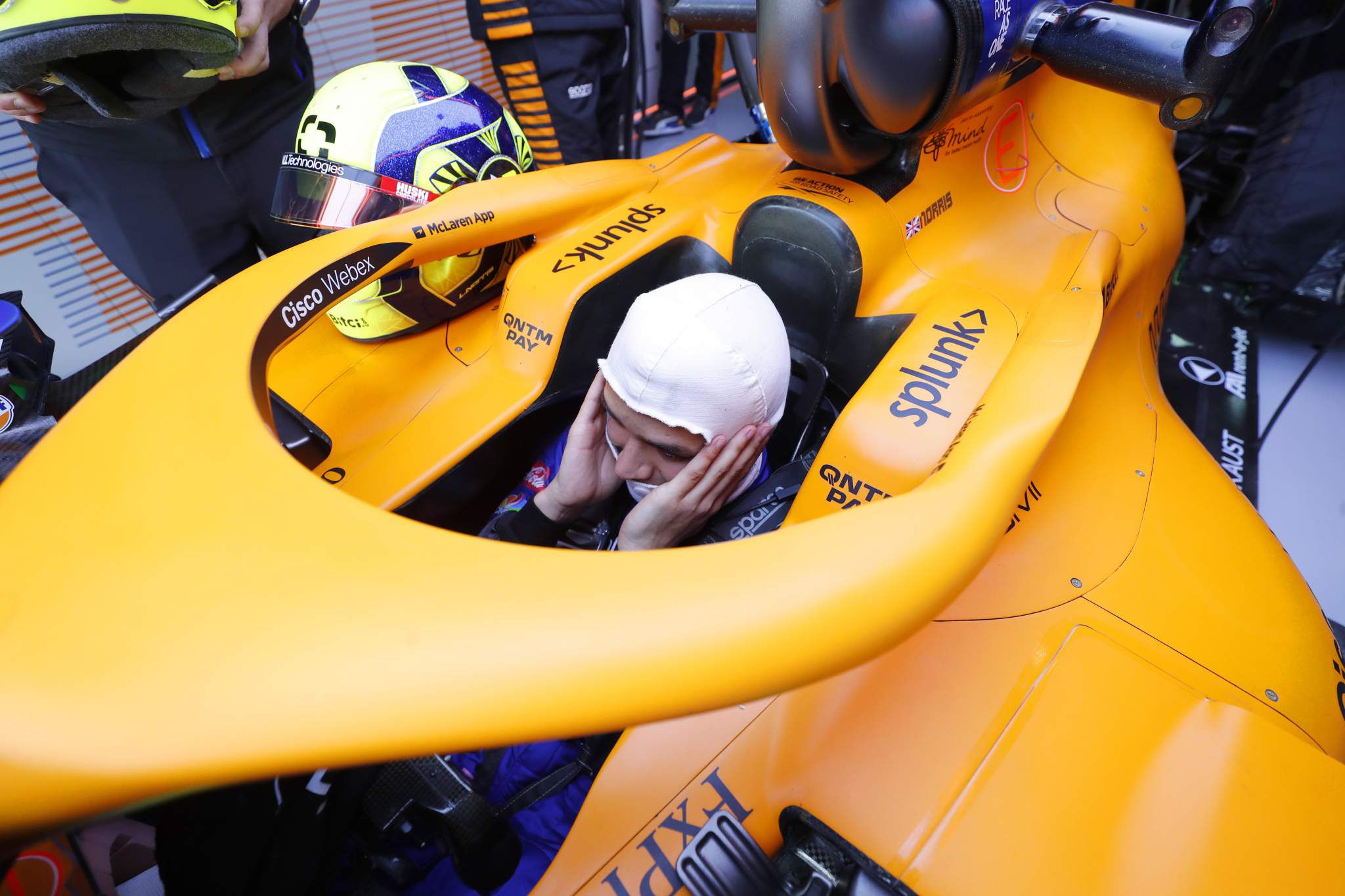 "It depends," Norris laughs. "If we get to a point where we're competitive and we're winning races and so on, then I see absolutely no reason why not.
"And at the moment there's nothing more I would love than to stay here, stay with McLaren, and keep progressing and keep improving to try and achieve that.
"I'm happy to spend some years doing so.
"But yeah, at the same time I do want to win races, and go for championships and stuff."
"I just want to enjoy my life and make the most of it. And a lot of that is down to being with the people you like to work with" :: Lando Norris
The implication is that, in basic terms, unless McLaren ends up sucking Norris into a career black hole then he's in no rush to head anywhere else.
But even that's not looking like a decision he'll make in the lifetime of this new contract, as he says he has no expectation of glory in the next two-to-three seasons.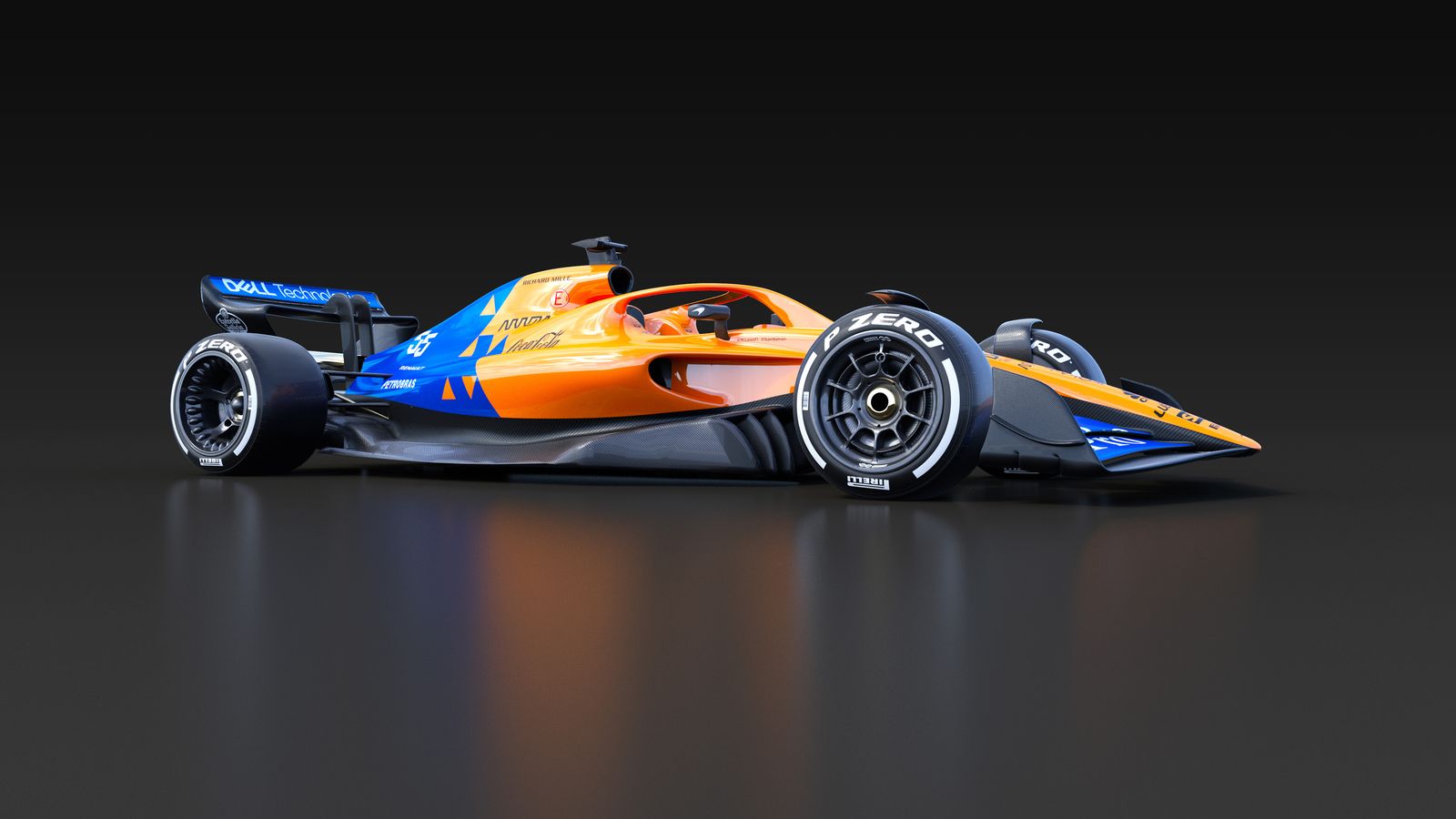 McLaren has high hopes for the new era F1 will usher in next season. It sees it as a huge factor in its bid to re-establish itself as a title-winning F1 team.
But Norris insists a winless, or championship-less, 2022 or 2023 will not send him scrambling for the exit door.
"That's my goal, that's what I want to achieve by the time I finish in Formula 1," he says. "It's not something I'm saying, 'Next year or a couple of years after, we are going to be winning that'. I'm just hoping we'll be even closer than where we are now.
"I'm happy. It's not like I'm saying to the guys, 'We need this next year and if it's not, I'm leaving'.
"I'm happy to stick around for those for these few years and keep plugging away, keep working hard towards it, because I think that will make it even sweeter, it will be a better story. It'll just make it even more special.
"It's not saying that I want that in the next few years, but it's just more of an end goal."
Part of the attraction of a long-term McLaren partnership to Norris is how happy he is with life at the team.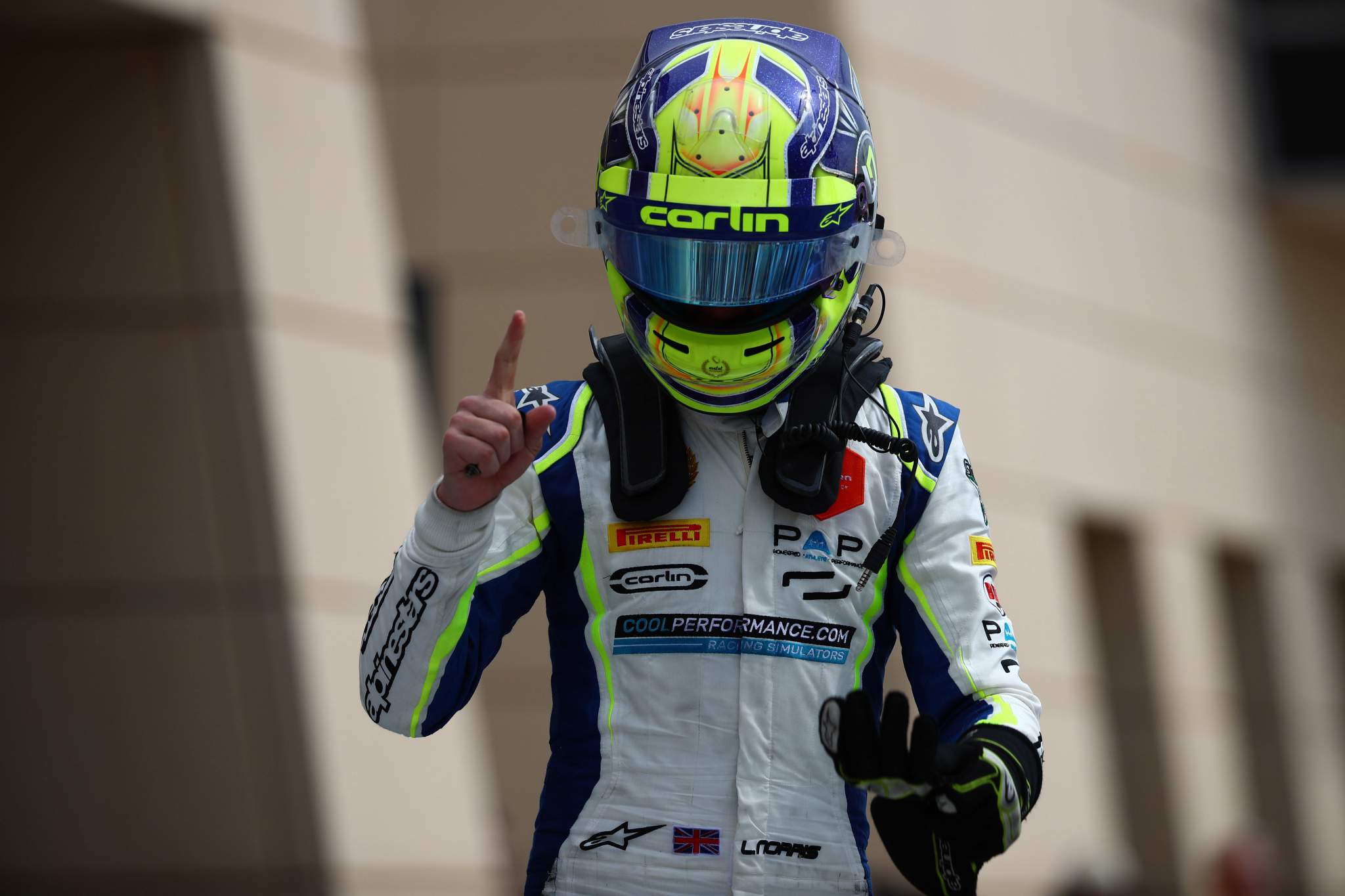 Norris is so young you might question what he knows about loyalty. But it's been a defining trait of his career so far, from Ricky Flynn Motorsport in karting through to Carlin across four seasons of junior single-seater racing and now McLaren, where he's been a protege since 2017 and an F1 driver since 2019.
"It's a huge part for me," says Norris of loyalty. "As much as I want to win races and win championships and so on, the other thing that's just as important to me, is making sure I enjoy where I am.
"I'm sure I would enjoy wherever I go, meeting new people and so on. But getting along with people and having those friendships, and those relationships with people like all my mechanics, my engineers, everyone back in the factory. Everything works so well and I love it. It's so easy for me.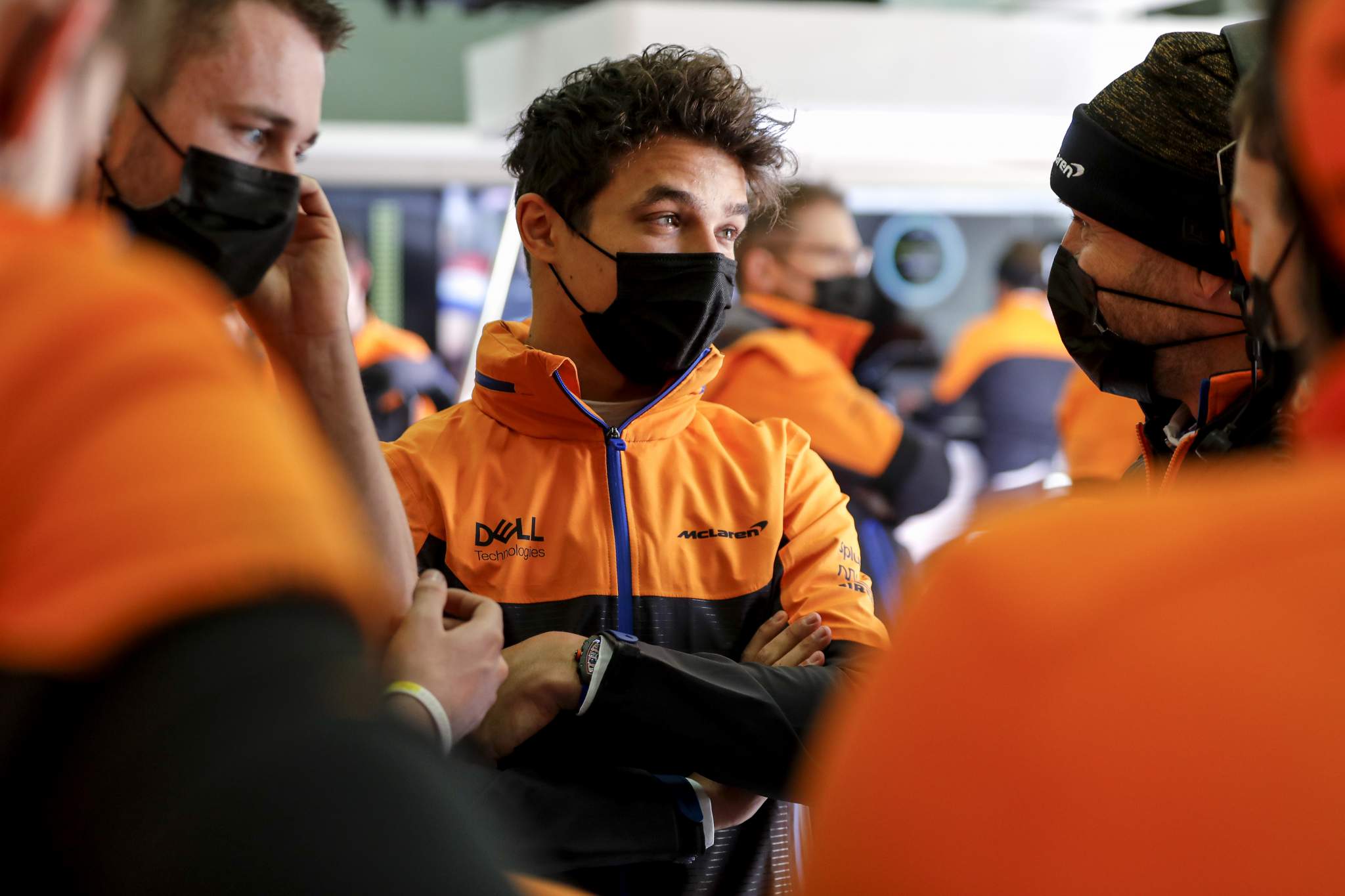 "There's nothing more I'd like than to continue being where I am. I love it, I'm enjoying it a lot and I'm having fun. That means maybe more than success.
"If I didn't like the position I was in then I would want to change that.
"I just want to enjoy my life and make the most of it. And a lot of that is down to being with the people you like to work with, you enjoy working with and so on. It's writing a story together and having a history together."
But for all that, Norris also knows he's somewhere that his ultimate ambitions can be achieved. He knows his best way to a race-winning car is by leading McLaren there. Which is why he feels like he's made a "great decision" to extend his time with the team.
Mercedes seems wedded to George Russell, Red Bull is Max Verstappen's team and Ferrari has placed a long-term bet on Charles Leclerc. Those are the prime candidate teams in F1, but Norris doesn't have any offers to join them and almost certainly won't be getting one any time soon.
Drivers not fortunate enough to occupy one of those six seats need to commit to the next best thing and Norris is there already, as McLaren looks the most likely to break out of the midfield.
It's a worthwhile McLaren project to believe in given its momentum, the technical rules overhaul coming next year, and the way F1's landscape keeps changing to make the playing field more even.
"There's a lot of things we have coming up, I guess the windtunnel is one of the biggest," said Norris of McLaren's long-term appeal.
"A lot of things are still fairly new within the structure of the team, and everyone's place, and so on. That's still solidifying and just how we work as a team is still quite a new structure.
"Following that up in the next few seasons it's only going to get better. We've still got plenty of areas to work on as a team, not just on the car, and the plans in place for that are also very good.
"Those things that you'd like to see as a driver, from the team side, from the head side of it, all that makes you feel confident and makes you feel good that you're in the right place.
"Andreas [Seidl] and Zak [Brown] have told me the things that you want to hear as a driver and that's always a good confidence booster."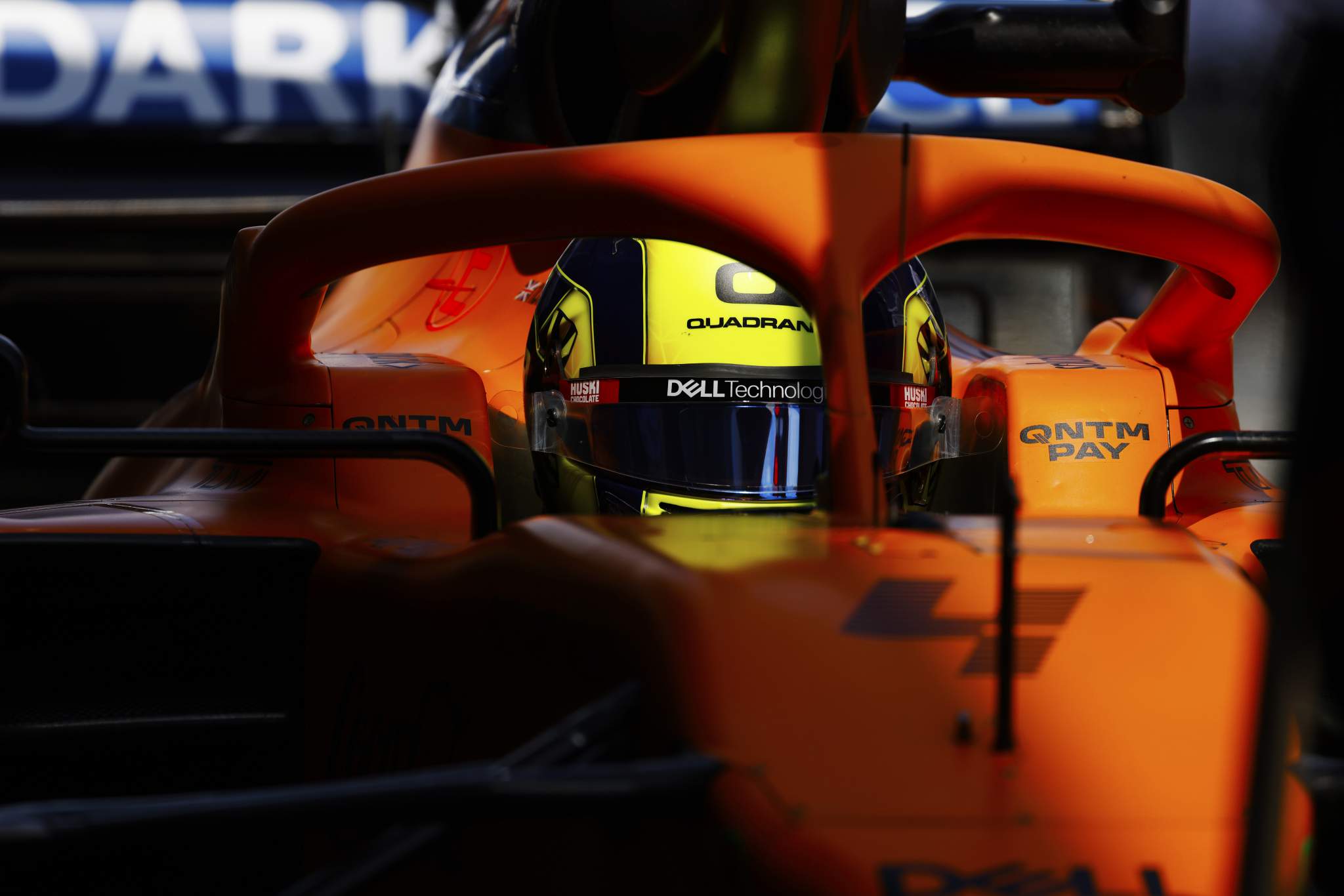 Ultimately, McLaren's the best place that's available to Norris now and his best chance of doing better in the future. And if he's in for a penny, he might as well be in for a pound.
With a long-term commitment, Norris can now make a major effort to make McLaren 'his' team. He and his management will know that marking his territory will be a significant factor in McLaren being a place he can win races and world championships. Because if it does become a title-challenging team again, Norris must be the driver leading that challenge.
Making this commitment encourages everyone at McLaren to get around him and build towards something better. His off-track personality and his increasingly impressive results on track have clearly contributed to the increasingly positive atmosphere at Woking and in the race team.
"The biggest thing that has changed is just the morale, the motivation, the energy," says Norris of McLaren now compared to when he joined.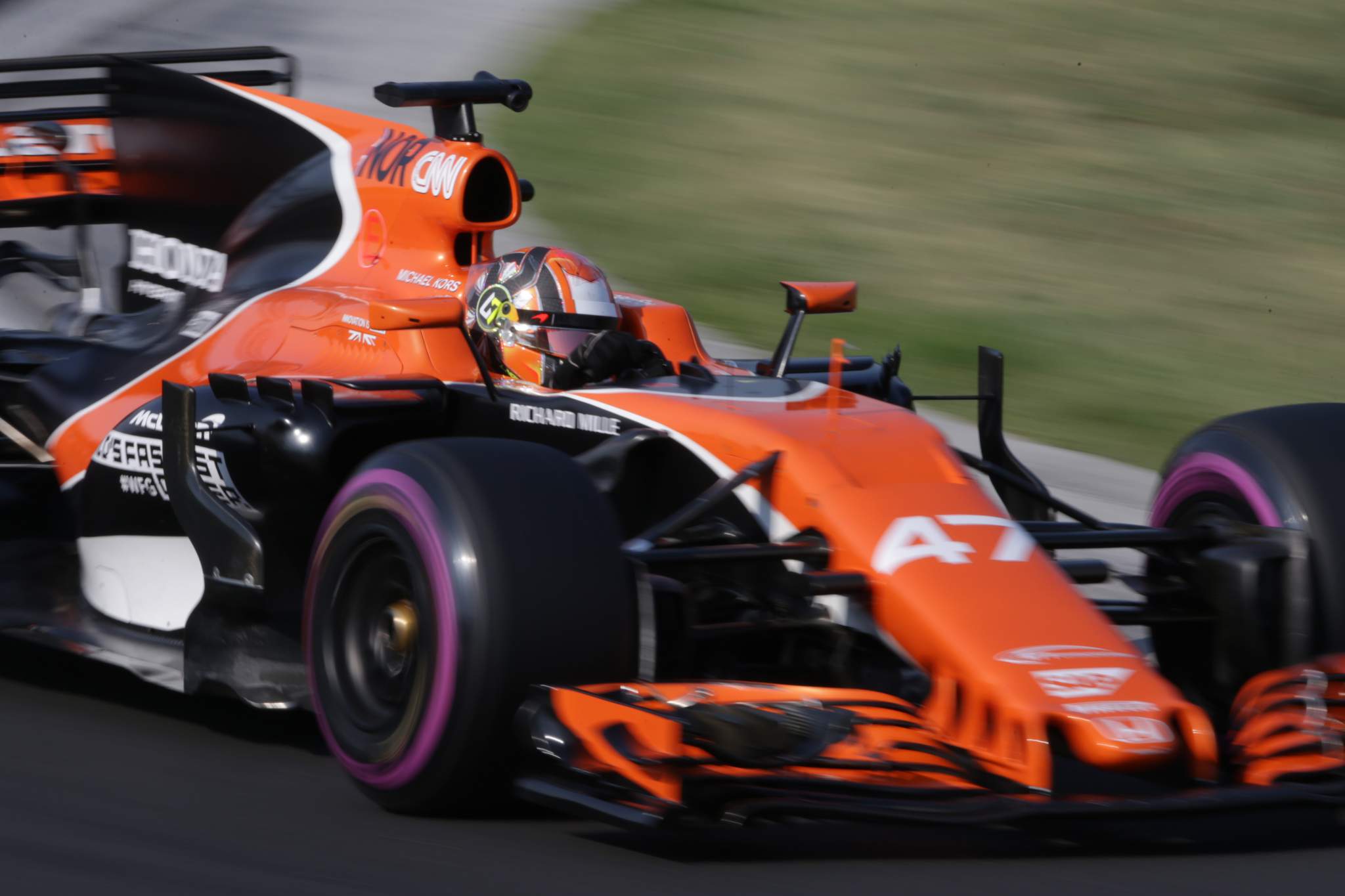 "When you walk in everyone's a lot more happy and smiling a lot more, which is great. And then a lot more just excited to try and make the next step bridge that gap to Mercedes and Red Bull.
"Every time we give them a podium, they're very happy and that makes them even more pumped and excited. It's cool and that's the thing that's really changed, the energy levels within the team, the excitement, and the motivation."
Just look at the way Lewis Hamilton and Mercedes boss Toto Wolff seem to regret their protracted negotiations last year
Had Norris delayed a decision, sought a shorter deal, or looked for potential exit routes, he'd be at risk of undermining that and alienating McLaren.
It'd be understandable for a driver like Norris to want to see if the driver market exploded in a way that gave him the unlikeliest of moves to Mercedes or Red Bull in the next year or two.
But it would also signal something of a vote of no confidence in his existing employer and it would be a massive gamble to hold out for a hypothetical opportunity that probably won't open up – especially as McLaren is not a bad place to be for F1's intended transition.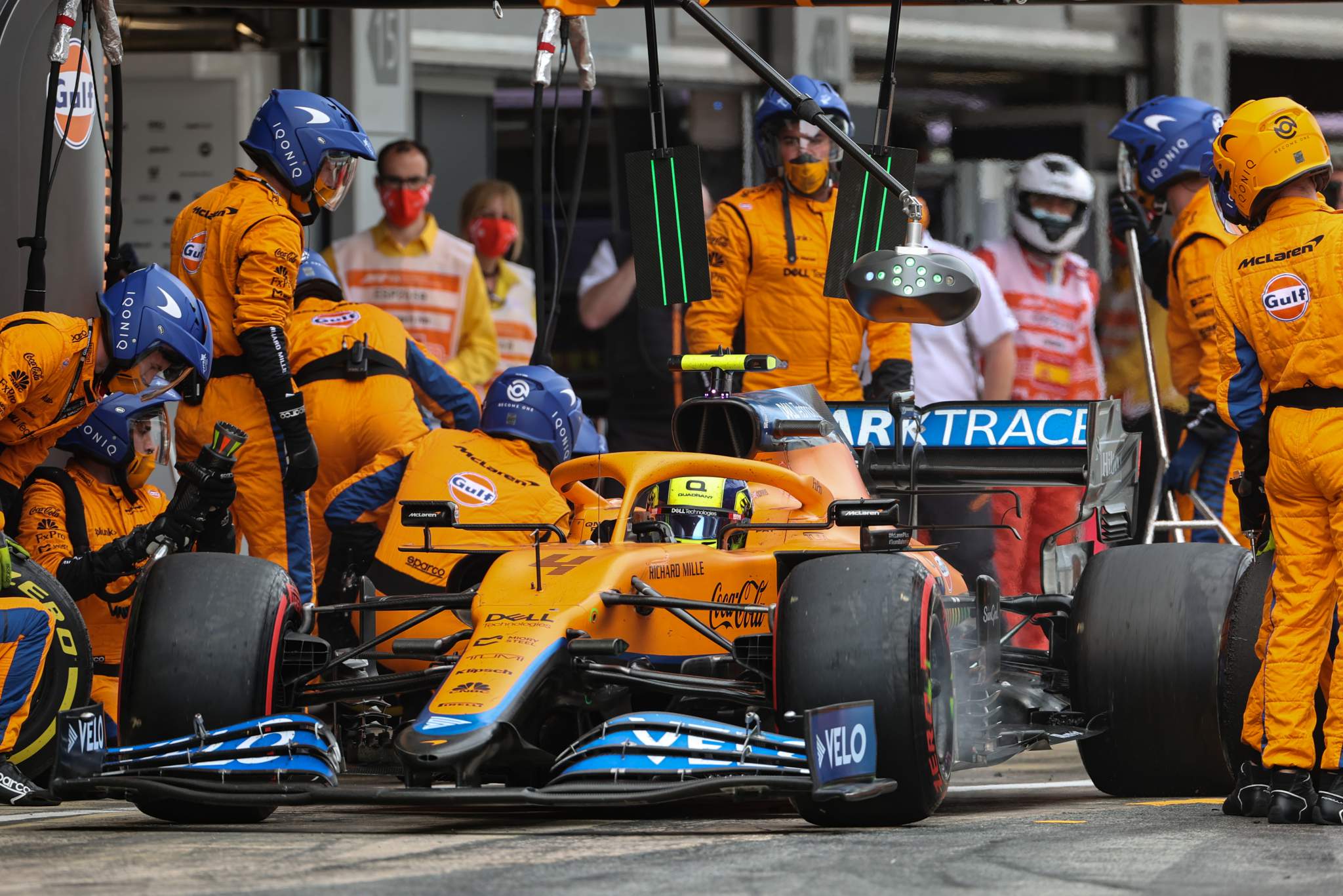 Signing now also means he and McLaren can focus on the rest of the 2021 season without any potential disruption over the future, and there's not going to be any question mark in 2022 either.
Just look at the way Lewis Hamilton and Mercedes boss Toto Wolff seem to regret their protracted negotiations last year and the imperfect resolution of a one-year deal – this stuff can take a toll.
Asked if there was any temptation to hang on and see what happens, or if it was more important to show commitment to McLaren, Norris said: "Yeah, more the second part. Especially coming into next season, where you want that stability as a team but also as a driver.
"It's nice to get it out the way and focus on the rest of the season and not have to think about this.
"It's my first time to really come into that phase of a contract towards the end of a contract, [and think about] what I was going to do.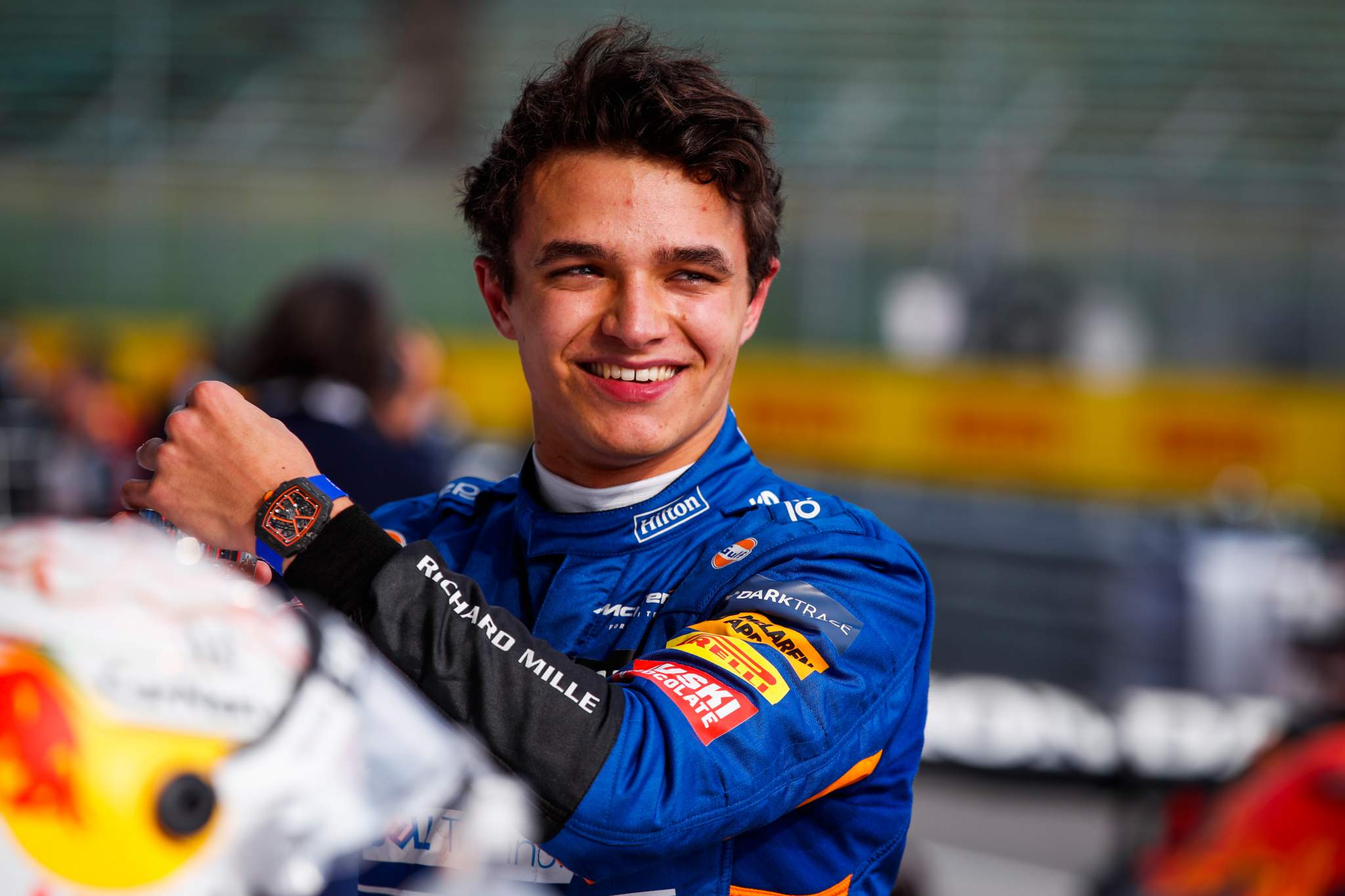 "I'm very happy with the progress we've made, the plan that's in place. The best thing for me, the best thing for the team or for any team probably, is to maintain the structure within the team, maintain the confidence within everyone.
"That will be just a good thing for myself, for my own confidence, but also for the team that we will go into next year with all these new rules, new regulations, and there's that continuity between all of us.
"Not too many decisions for me. I was happy, I am happy with where I am, and I didn't think of too many other things to sign my name."
The bottom line is there is no serious pull factor from elsewhere and no push factors that would justify Norris wanting to leave.
He's happy at McLaren, he's doing really well at McLaren, the team's on the right trajectory, and there's a clear sense of loyalty on both sides.
These are exactly the sort of foundations that ultra-successful partnerships can be built from.
In Norris's case, maybe they'll remain in place for the entirety of his F1 career.