Mick Schumacher is fighting to stay in Formula 1 but even if he does it looks like his dream of one day racing for Ferrari is over.
As Schumacher approaches the end of his second season in F1 he has failed to make an emphatic case to be retained by Haas for 2023, nor has he staked his claim as a future Ferrari driver.
Schumacher and Ferrari will not comment publicly but the suggestion is that at the end of the year he will leave the Ferrari Driver Academy he has been part of since 2019.
"As we said at the start of the season, it's important for Mick this season to improve," said Ferrari team principal Mattia Binotto at the Italian Grand Prix.
"We will in a few races sit down with him, make a balance of the season, and we'll do that as well with Haas and decide for his best future."
That may seem a natural split given he is not really a 'junior' driver after two years in F1 but it will also represent the end of any notion that Schumacher might be seen as a long-term Ferrari option.
Schumacher has shown flashes of piecing everything together and banked a couple of headline results with impressive points finishes but has only done that on a couple of occasions.
After a solid but crash-strewn rookie season in sub-par machinery, Schumacher needed to excel against Kevin Magnussen to convince Ferrari he should be treated as a candidate for a drive in the future.
In many ways, Magnussen's the ideal benchmark for that kind of evaluation. He's a good, professional driver but short of the required top-tier standard. A future Ferrari prospect would slot in just above that level. It's realistic to imagine Charles Leclerc or George Russell jumping into Haas and outperforming Magnussen – something Schumacher has not done often enough.
It is a relief that Schumacher has at least scored a couple of good results while the car was still competitive as there was a serious risk that he would peak once the team's performance nosedived.
Had that happened Schumacher could realistically have gone through the year point-less, which would not have been a fair reflection of his performances.
But now the 2022 season feels about right for Schumacher: a combination of good peaks, costly crashes and a lingering question mark over what his ultimate ability is. Not to mention some off-track baggage, with suggestions that Mick himself is not an issue but the 'Schumacher camp' is an awkward entity to have around in the background.
There seems at least a reasonable chance that this will end in Haas deciding he isn't worth persevering with – and if that's the case, why would Ferrari think differently? Especially when it has better options.
A lack of superstar qualities might not have completely torpedoed Schumacher's chances at Ferrari, he would just have needed some friendly circumstances to align – either a favour from Ferrari, bowing to the emotional appeal of running a Schumacher again, or more realistically a decision by the team that it only needed to find a number two for Charles Leclerc.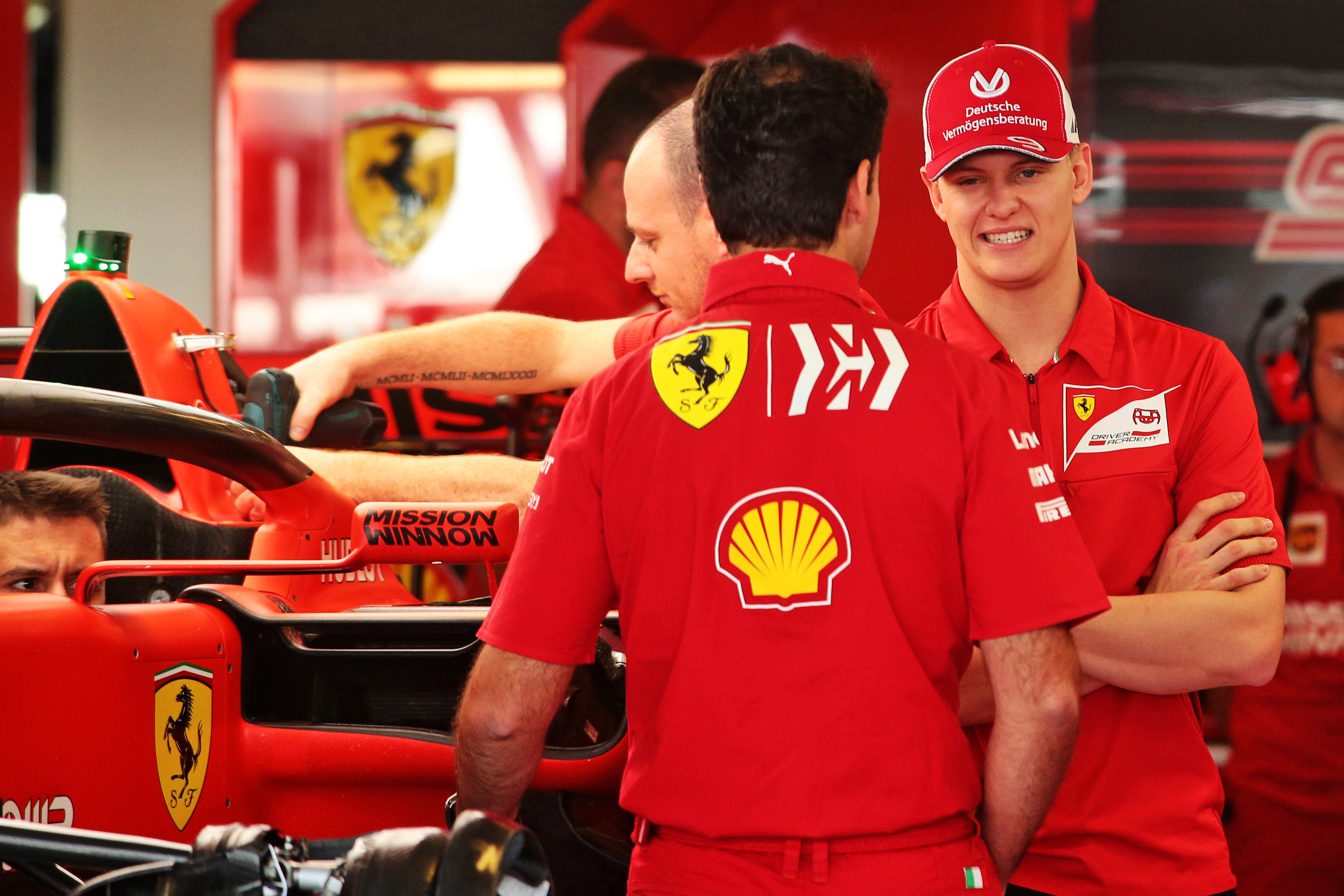 But there's never been any indication that nepotism would play in Mick's favour at Maranello. When he was finally signed by Ferrari to its junior programme in 2019, it unsurprisingly put the emphasis on his "talent and human and professional qualities" – and the evidence supports the idea that Ferrari has only ever judged Mick on his own merits.
By the time he became a Ferrari junior, Schumacher was preparing for his fifth season in single-seaters and his first in Formula 2. So, Ferrari came into the picture very late.
If Ferrari just wanted to have Schumacher on the books for sentimental reasons he'd have been part of the Ferrari Driver Academy a lot sooner. Instead, the chance came once the team was finally convinced, which suggests Schumacher had not made a particularly compelling case before then.
He was clearly good enough to be taken seriously as a protege by 2019, though, and certainly deserved a chance in F1 a couple of years later because he was a European F3 and Formula 2 champion.
But any chance Schumacher had of being a long-term Ferrari option came with two huge caveats – he'd need to improve quite a lot, and Ferrari would have to need him.
When Schumacher joined the FDA, Kimi Raikkonen had already vacated the team and was replaced by Leclerc. And by the end of that way, when Schumacher had an underwhelming rookie F2 season, Leclerc had earned a new long-term contract off the back of a tremendous first year with the team and was clearly the future of Ferrari.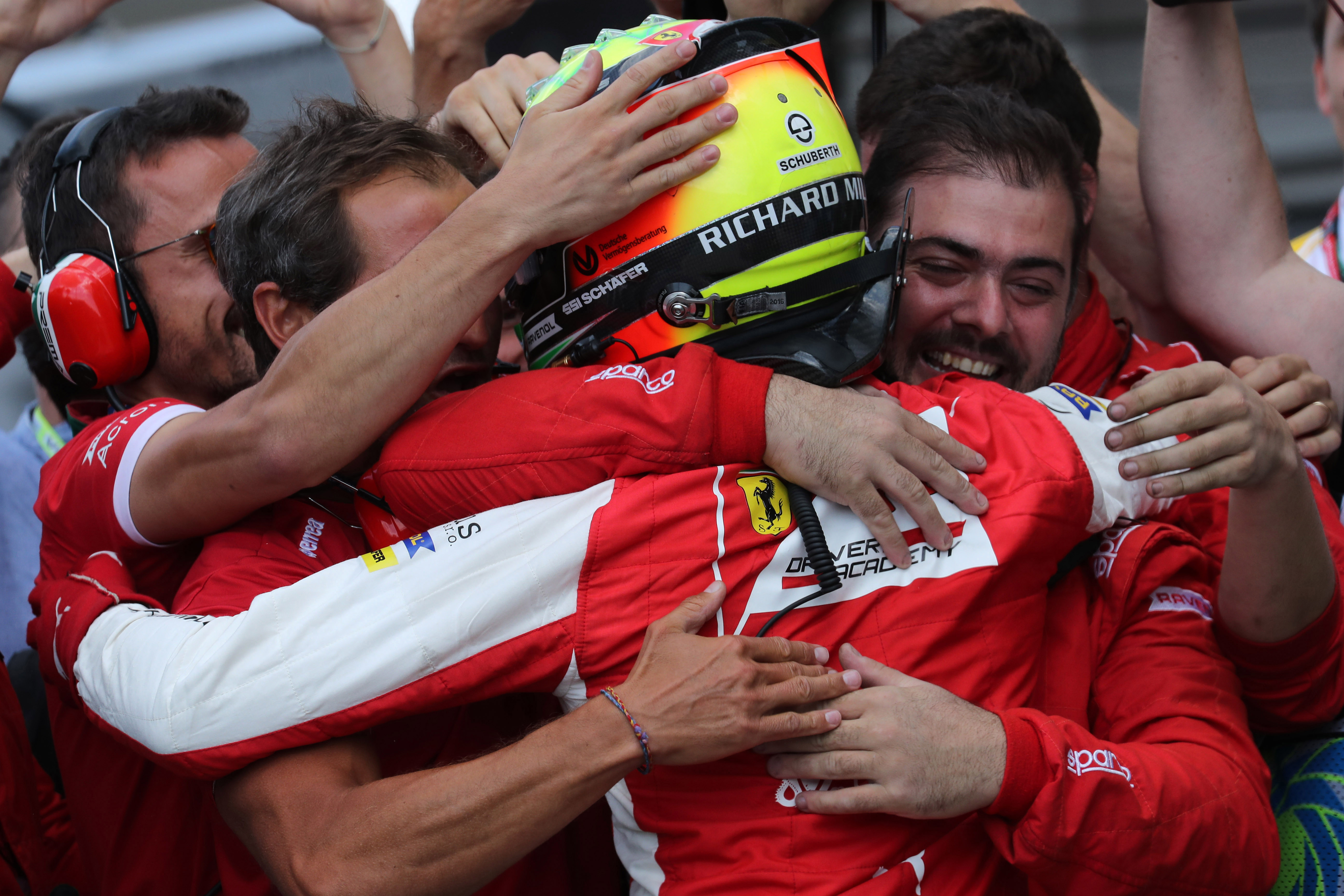 Schumacher was never likely to be viewed the same way. But if he progressed, and marked himself out as the best of the realistically available options, then with Leclerc as the team leader it was not far-fetched to think that Schumacher could be a long-term number two option for Ferrari.
Then Carlos Sainz came along. The Leclerc-Sainz combination paid off instantly in 2021 and it looks increasingly strong again in 2022. Earlier this year, despite Sainz struggling to adapt to the new car, he signed a new deal keeping him with the team until the end of 2024, bringing him in line with Leclerc. There seems little reason to doubt this partnership can continue well beyond 2024 either.
So, there's no room at the inn for Schumacher. Ferrari doesn't need him – and he doesn't look good enough anyway.
That dream looks to have died. Which is a shame, but not something Schumacher is in much of a position to lament.
If Haas chooses to drop him and Williams decides one of its rookie options is a higher upside gamble, Schumacher will be out in the cold altogether.
His bigger immediate priority is not the loss of a hypothetical Ferrari future but the very real threat to his present.