Ferrari has had the fastest car in Formula 1 in most qualifying sessions this season but for various reasons failed to turn that into a title challenge, let alone a title win.
Mathematically, the team and its drivers cling on in both championship battles. In reality, these were over many races ago. Worse still for Ferrari, which boldly claimed before the summer break that there was no reason it couldn't win every remaining race in 2022, it looks like even another single victory might be out of reach from here.
This cannot be allowed to happen. Not for the sake of fan enjoyment – even though avoiding a Max Verstappen steamroller of the remaining races would be a pleasing change of pace – but for any confidence that Ferrari's public aim of winning a title in the next few seasons is not delusional.
Red Bull and Verstappen are in dominant form, even though Ferrari has largely avoided things like the reliability problems and major strategy blunders that wrecked so many of its races in the first half of the year.
Something's gone wrong with the F1-75 and the team has been left struggling to find the cause, even wondering whether its own development has had unintended consequences.
Throw in comments from the big boss at Ferrari, chairman John Elkann, that the team makes too many mistakes but is expected to win a title in the next three seasons, and the pressure is rising at Maranello to find answers and produce a response on-track.
Ferrari has claimed 10 pole positions this season, five more than Red Bull, but its win tally is much smaller – just four victories to Red Bull's 12. Errors from Charles Leclerc, strategic howlers and engine failures have combined to undermine Ferrari's championship bids.
The situation brought out a veiled warning from Elkann, who gave an interview with Italian newspaper Gazzetta dello Sport before the Italian Grand Prix.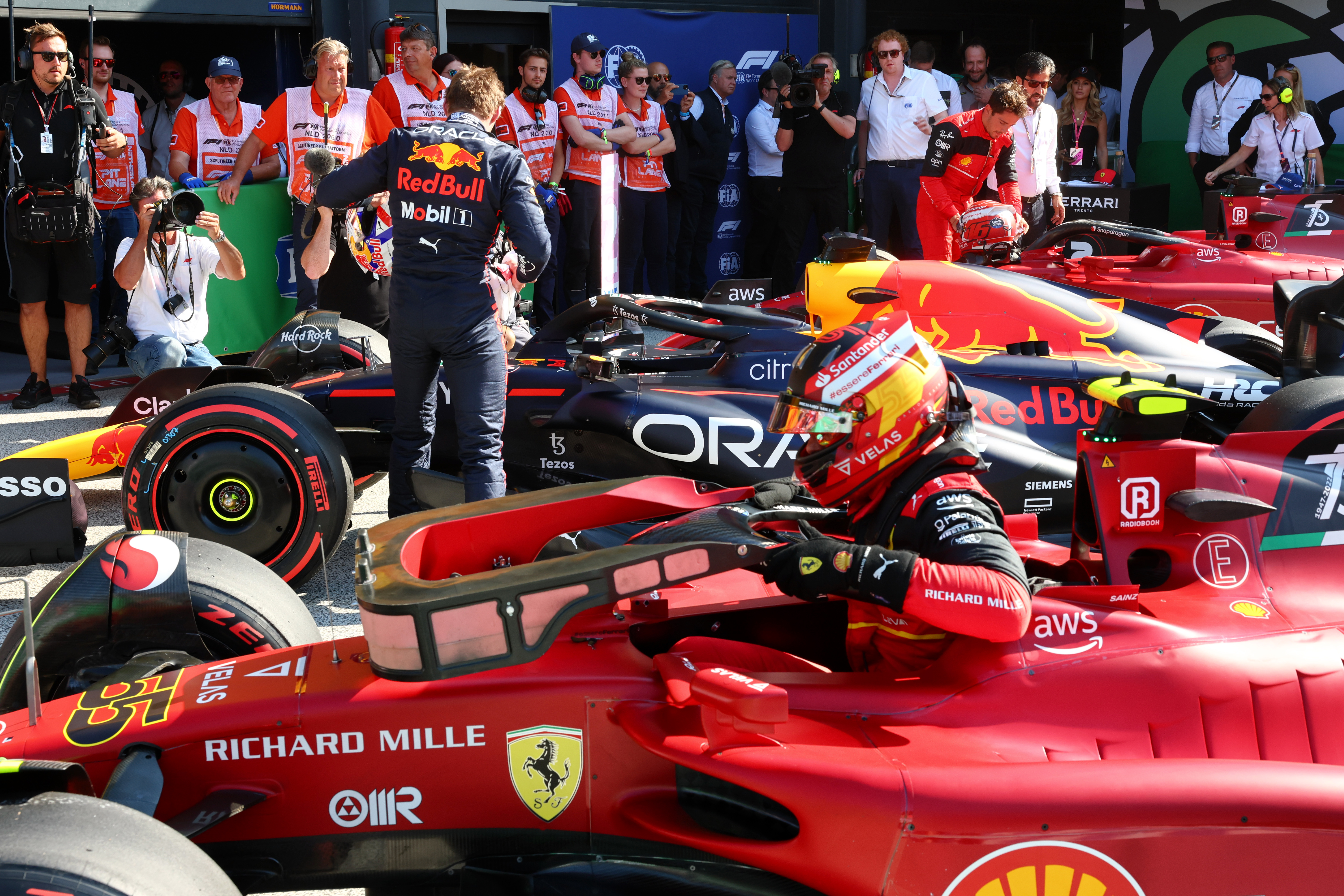 Elkann praised Ferrari's return to competitiveness and the work behind the team to improve and said Ferrari still supports team boss Mattia Binotto, who has overseen the turnaround but also takes ultimate responsibility for the team's errors this season.
But he also stressed an almost universal need to improve.
"We have great faith in Mattia Binotto and appreciate everything he and all our engineers have done," Elkann told Gazzetta dello Sport.
"But there is no doubt that the work in Maranello, in the garage, on the pit wall and at the wheel needs to improve.
"We must continue to make progress and that goes for the mechanics, the engineers, the drivers and obviously, the entire management team, including the team principal.
"We have seen that there are still too many mistakes when it comes to reliability, driving and strategy.
"Putting our trust in Binotto and his team was the right decision and it has paid off.
"Thanks to them we are competitive and winning again.
"But I am not satisfied because I think we can always do better."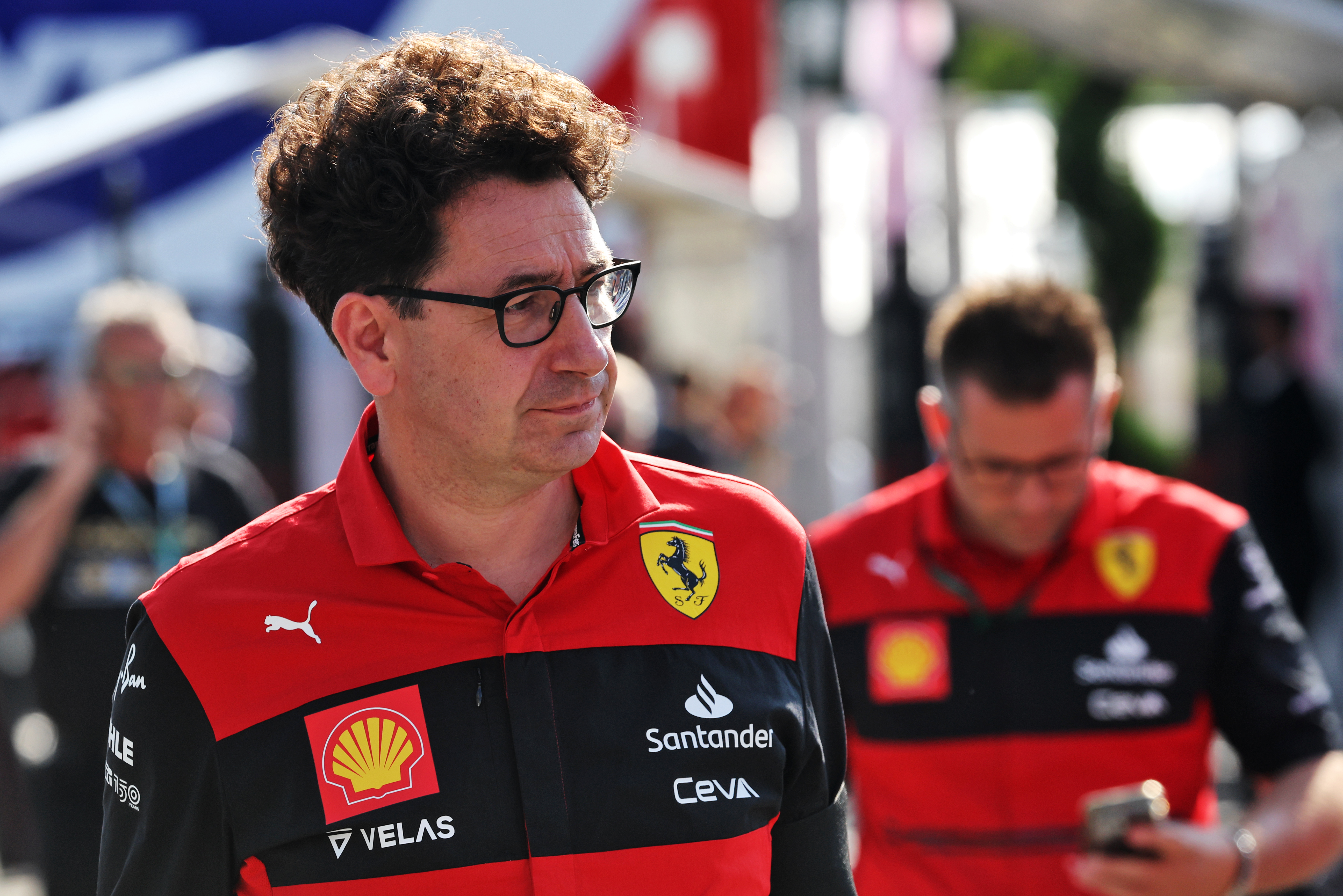 Binotto has been a key part of Ferrari trying to move away from a culture of fear and blame that has risked undermining Maranello pretty much throughout the team's entire history.
But he has often been guilty this season of not fronting up to mistakes, particularly where strategy is concerned – even Ferrari hasn't been able to hide its obvious reliability flaws this season.
While nobody expects the old Ferrari habit of firing a bunch of people to be a successful or appropriate response, there has been a growing perception outside the team that Binotto will not make the necessary changes to its processes to eliminate errors.
The message is finally changing. Binotto said in Italy that there are "certainly areas of improvements required" with its race management, highlighting the pitstops and strategy decisions as weaknesses.
He also explicitly stated "we're still making mistakes", which seems a trivial point to pick up on but is a significant admission.
"The reliability cost us at least a couple of victories and in order to win championships, you need to be reliable, no doubt," said Binotto.
"Race management as well: strategy, pitstops are certainly areas where improvements are required.
"During the race weekend, you may always do mistakes. Being perfect is almost impossible.
"You need to take decisions in real-time at the pitwall but we need to be the best and the fact that we're still making mistakes means that there is an area for improvement."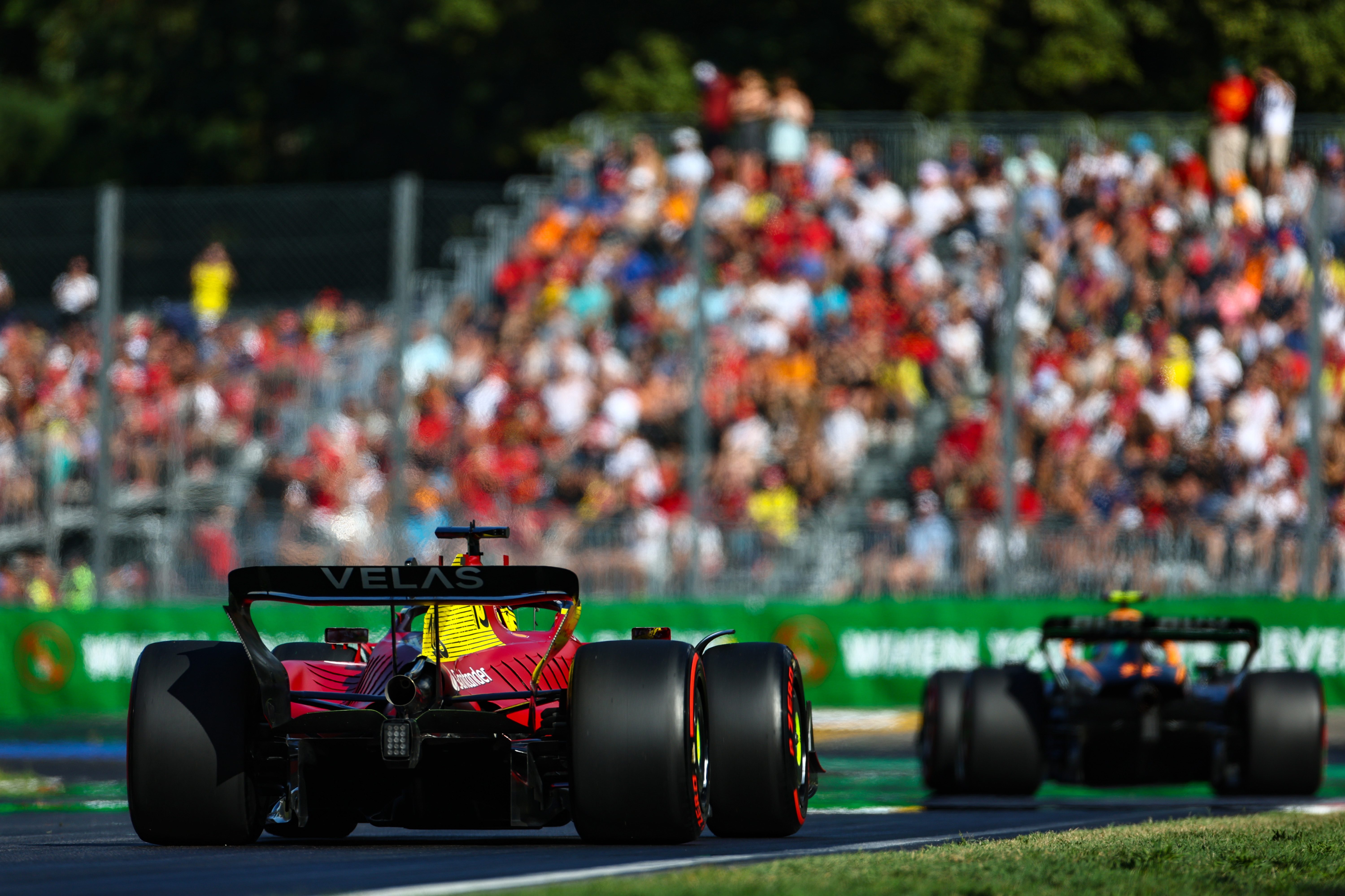 The silver lining that Ferrari has clung on to this season is that there has still been a massive step forward this year.
After two seasons without a victory in F1, Ferrari has used the new technical regulations to return to the front of the grid with the fastest car of 2022, at least in qualifying.
Though Ferrari keeps saying expectations were not to win a title this season, it has been so wasteful it's under pressure to even finish second in the championship.
Mercedes, winner of the last eight teams' titles, has not had as competitive a car but has been ultra-reliable and has slowly improved its performance.
Slipping up so badly that it ends this year third would be a big underachievement for Ferrari.
And Elkann has made it clear he believes Ferrari will win both championships before the rules change in 2026.
"Our first goal was to be competitive," Elkann said.
"If you are not, then you have nowhere to go, whereas you can always work on reliability.
"That's why I believe that before 2026 Ferrari will once again win the constructors' and drivers' titles."
Ferrari is clearly still not at the level required to do that. That's why even with the championships long gone, the end of this season is still important.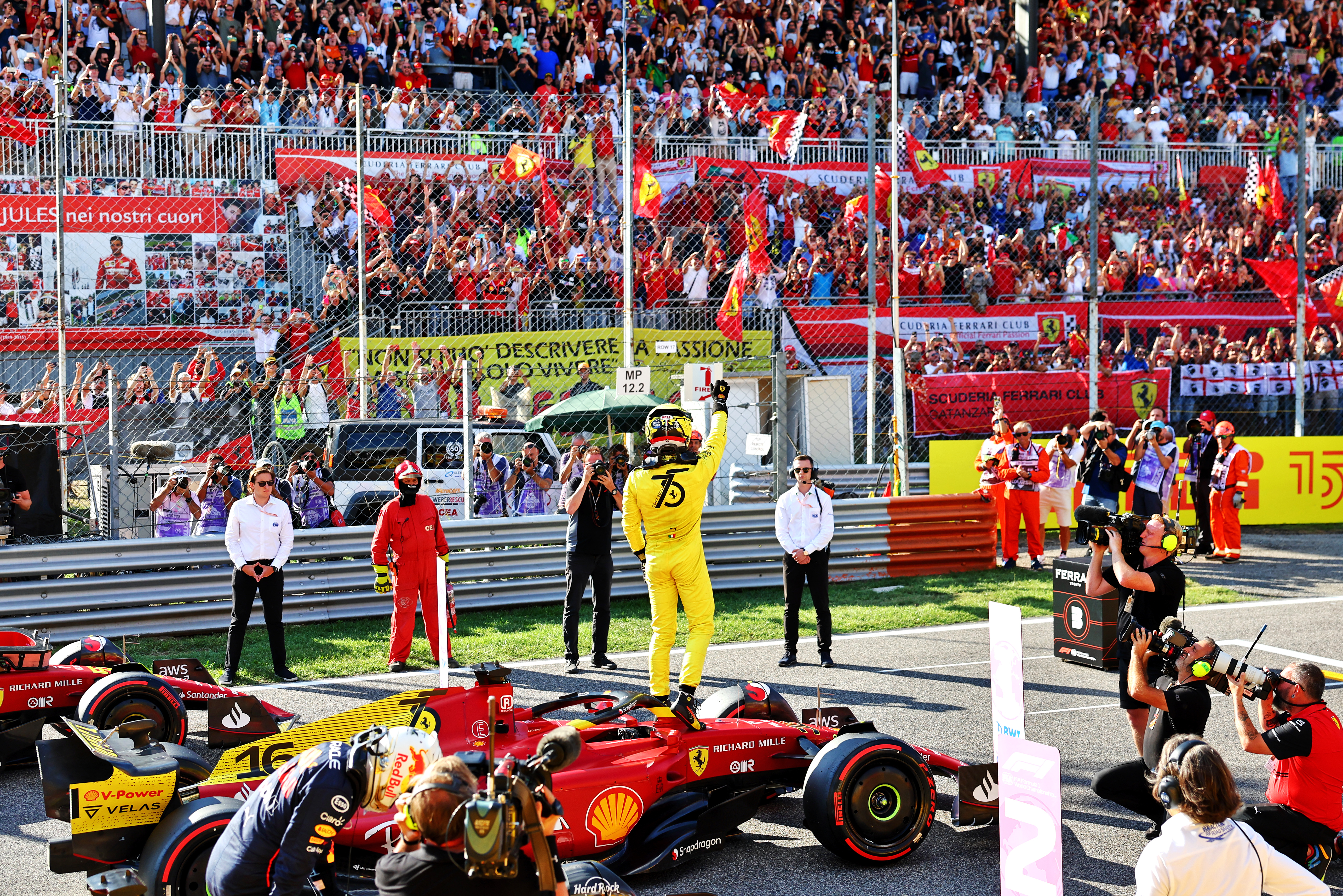 If Ferrari cannot address mistakes and solve problems it will never make the final steps needed to be a championship contender again.
"What he said precisely is it's 'before 2026' so from now to 2026," said Binotto of Elkann's target.
"No doubt that the ambition of the team is to do it as soon as possible.
"On the other hand, if we look at the current season, we are fully aware that there are still steps which are required to be in the position to win a championship.
"We are aware that still there are steps of improvements which are required to win the championship and how long it will take back at the factory, here at the racetrack, we are all working very hard to be there as soon as possible.
"That's why the final part of the championship is important for us.
"It's important because we need to prove to ourselves that we are capable of addressing mistakes and improving, and that will be important too for the next season as well.
"Finishing well the season is important for the next one and for the following one. It's a continuous process of improvement."
Essentially, Ferrari needs to work out how to win again in 2022, before it can convince itself and the outside world that grander long-term goals are actually achievable.