The Formula 1 driver market has been too volatile for there not to be casualties for 2023 and one of those looks like it could be Mick Schumacher.
Haas does not publicly rule out keeping Schumacher beyond this season but that is a weak position for him as the current incumbent of the seat because it means he has not emphatically made the case to be retained.
There are few options elsewhere. Schumacher does not appear to be in the running at Alpine and has been ruled out of an AlphaTauri move.
It leaves only Williams as a serious alternative to Haas.
The question is whether Schumacher emerges as the best option for either team. If Daniel Ricciardo is still in the frame then Schumacher clearly is not. But whatever the reasons for Haas not being convinced, Schumacher does have merit as a candidate. And from a performance perspective, he is probably Williams's best pick.
Schumacher with two seasons of experience and the peaks we have seen this year is simply a better prospect than a rookie like Formula 2 and Formula E champion Nyck de Vries. His ceiling has been high this season but Haas keeps calling for more consistency.
Back-to-back points finishes in Britain and Austria marked the first glimpse of that before the VF-22 slid in competitiveness. France, Hungary and Belgium passed without either Schumacher or Kevin Magnussen having a sniff at points, and in that time Haas introduced a major new upgrade.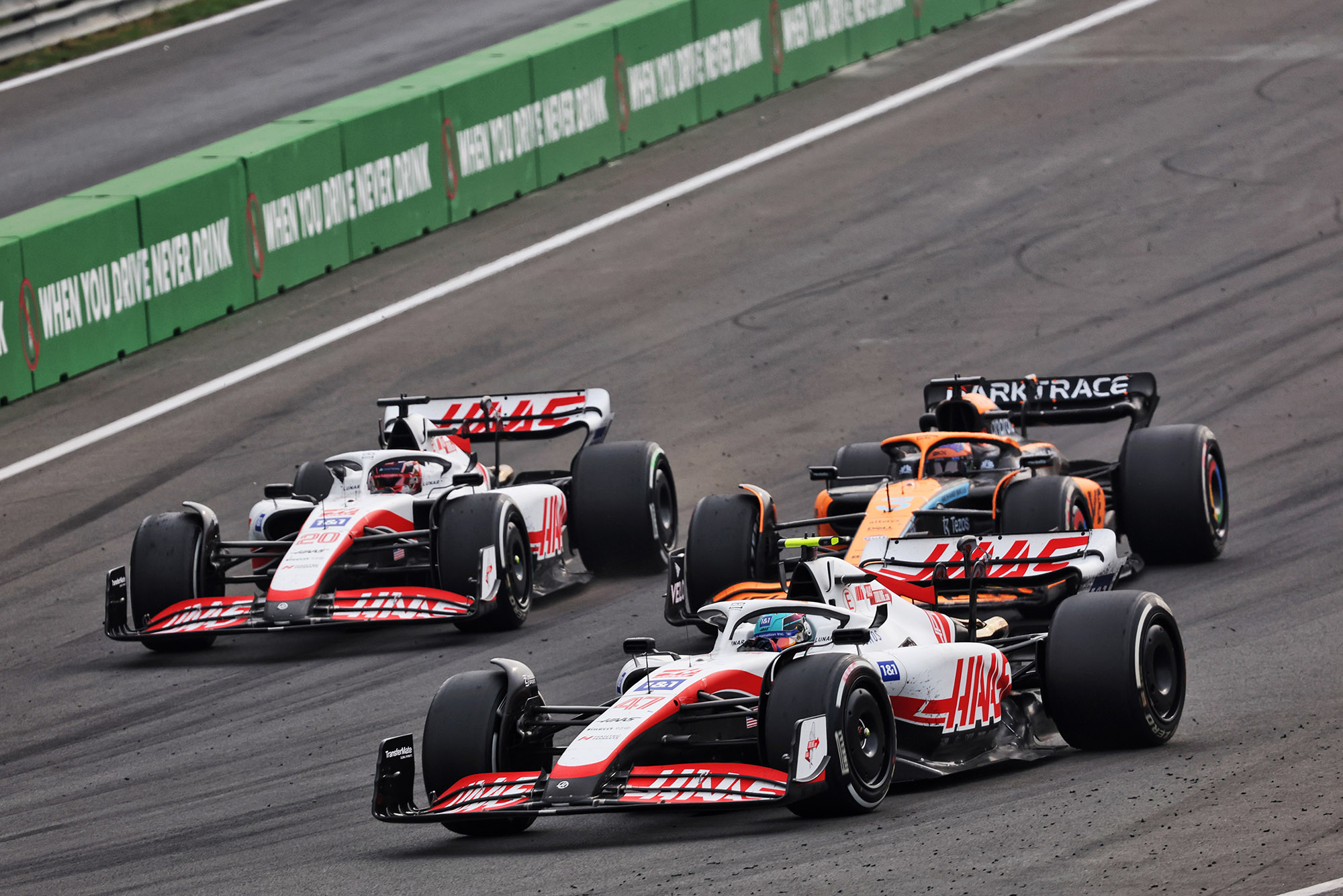 Last weekend's Dutch GP provided the first real glimpse of the package's potential to make Haas a top-10 threat again and it was Schumacher, not Magnussen, who came closest to realising it.
He qualified eighth, which was an excellent result considering Magnussen did not even make it out of Q1.
"We still have tomorrow, that's where my focus is," Schumacher cautioned. "Up to now, quite happy with the performance, it was a box we wanted to tick and we definitely ticked it."
Unfortunately, Sunday was a letdown – yet Schumacher can take no responsibility for that, regardless of a cautious opening lap on mediums that cost Schumacher places to the soft-shod Lance Stroll and Esteban Ocon and dropped him to 10th where he'd remained for the rest of the first stint.
"We lost a couple of positions to cars that we knew were faster," said Schumacher.
"Unfortunately we didn't have the best of starts and we were a bit cautious because we obviously wanted to stay in the race.
"At the end, it's always easier to say 'ah, wish we would've done that, wish we would've done this'. On the other hand, we had quite a bit of deg on the medium, so I think the softs would've been just worse."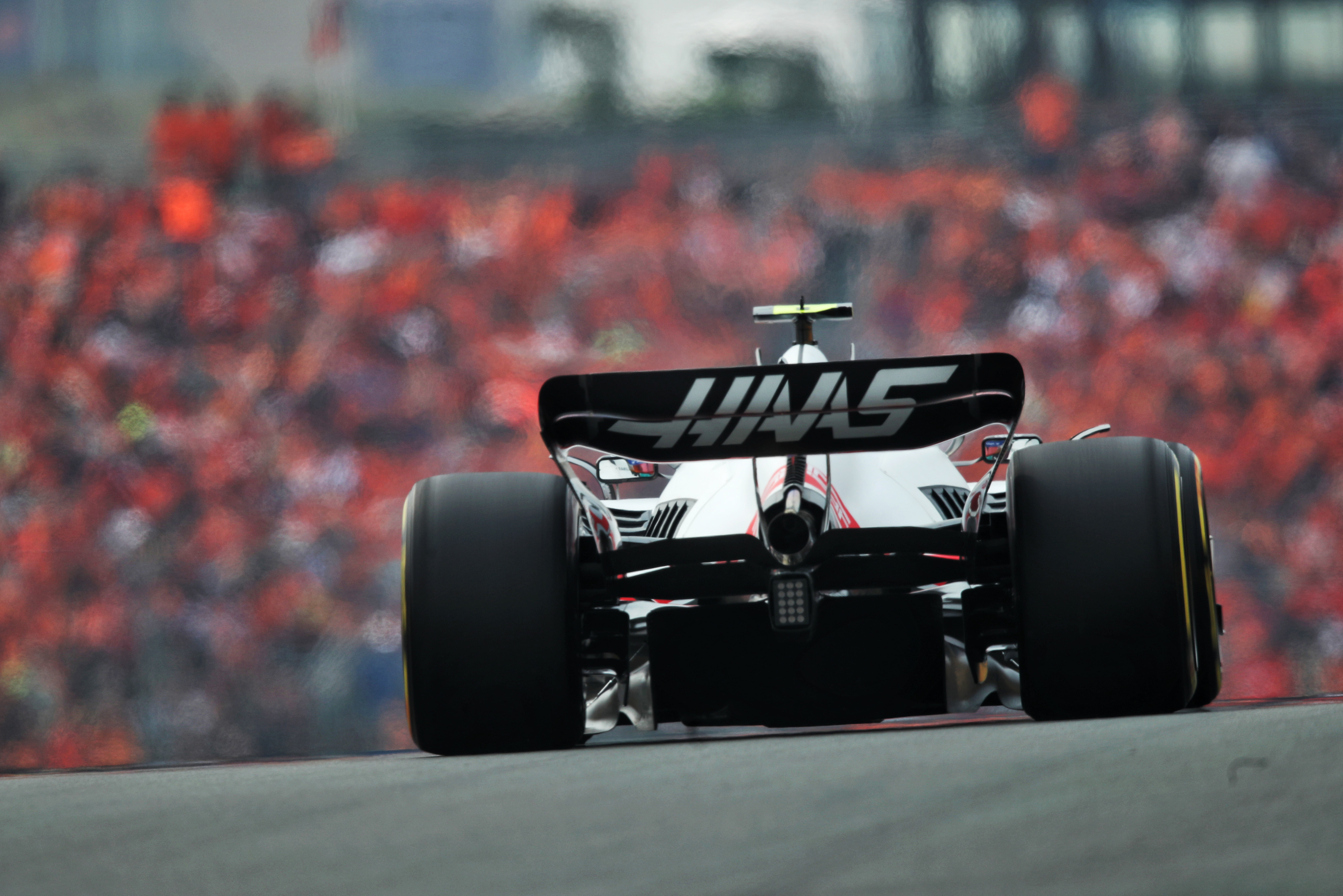 Schumacher was among the earliest stoppers despite using the medium in the first stint and moved onto another set of mediums. Given the pace Fernando Alonso had after switching to hards, it is unlikely Schumacher would have hung onto a top-10 finish. But a slow jack release in the pitstop meant he didn't even have a chance to try.
Instead of fighting for a statement result at a potentially pivotal moment in his season, Schumacher was sentenced to a race spent in the lower midfield. He crossed the line 14th and was promoted to 13th by a five-second penalty for Sebastian Vettel.
"Honestly, these things happen," said Schumacher. "It's unfortunate just sometimes the material doesn't perform as we wish.
"Today it probably cost us a few points, which is frustrating cause I think we had a decent car, decent enough to be in the top 10. Obviously some cars around us were a bit quicker, were managing the tyres a bit better, but nonetheless it's good to feel that we had some kind of competition in us, compared to them.
"It's just unfortunate that it wasn't to be in terms of points."
There were further glimpses of what Schumacher is capable of even in the midfield, mainly when he passed Vettel and Daniel Ricciardo around the outside into the tricky right-hander with the gravel trap in close proximity.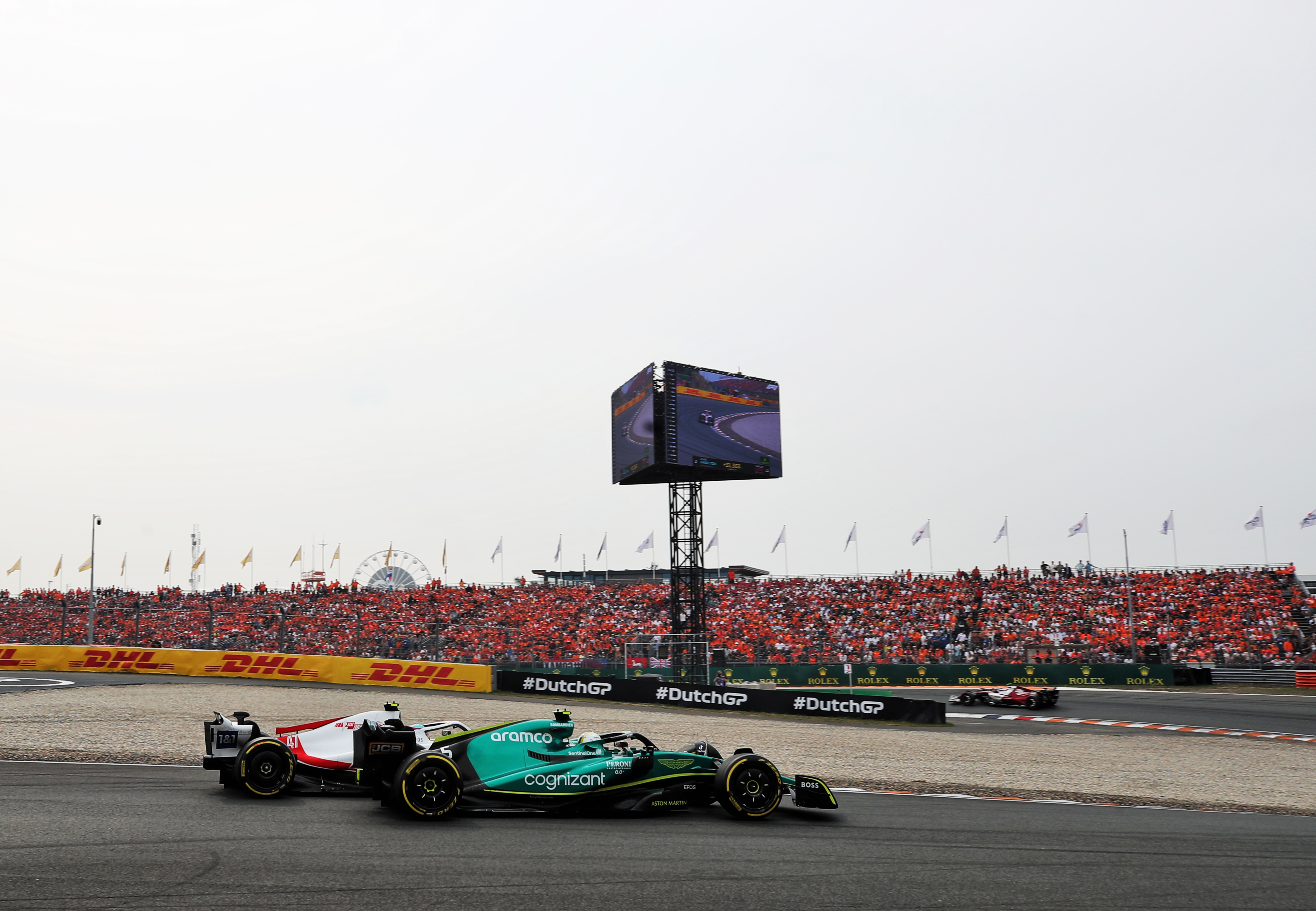 Vettel, Schumacher's friend and mentor, had said at the start of the Dutch GP it would be a surprise and a shame to see the youngster drop off the grid next year. There is a real risk of that. But there may yet be time for Schumacher to secure his future.
He shrugged off the disappointment of losing an attention-grabbing result at Zandvoort and said it is motivation to keep pushing. What he needs more than anything now is to replicate performances like last weekend's and keep improving.
There are question marks still over Schumacher's ultimate potential but he has shown enough as an F1 driver to merit a place on the 2023 grid. Zandvoort was a timely reminder of that.