With more Red Bull junior drivers in Formula 1's leading support series than ever before, why is AlphaTauri set to replace Alpine-bound Pierre Gasly with Colton Herta, a driver from outside the Red Bull family?
Well, the fact of the matter is that while all of Red Bull's five F2 juniors have promised much, albeit to varying degrees, at one point or another, none of them have done enough to make F1 gradation an inevitability in the same way the likes of Daniel Ricciardo and Max Verstappen were able to during their junior careers.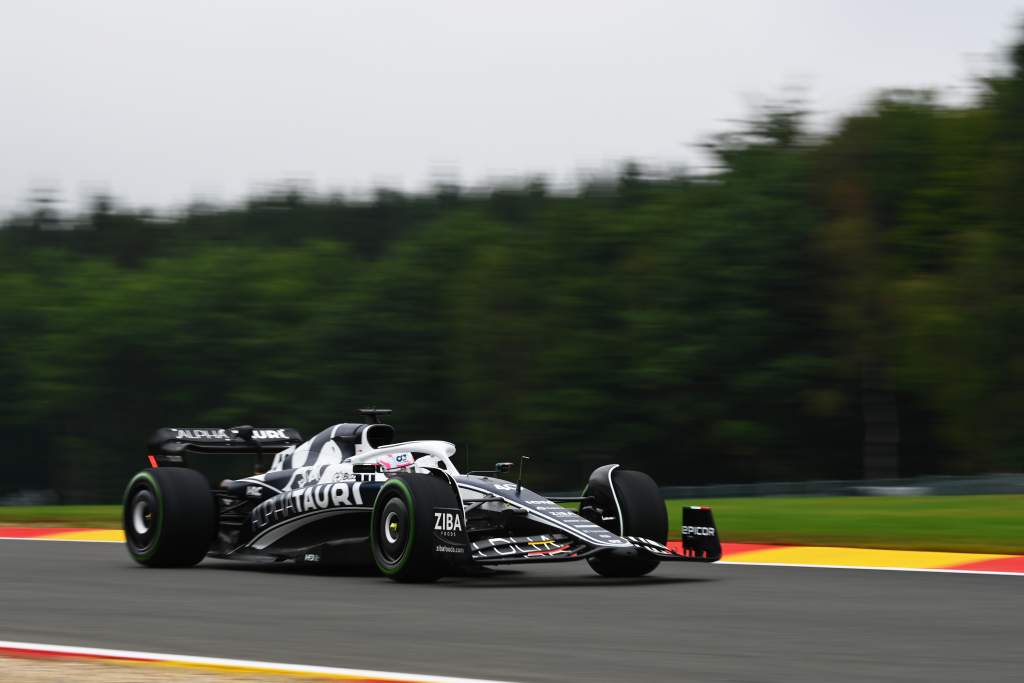 Liam Lawson is arguably at the top of the quintet as he holds the Red Bull reserve role vacated by Juri Vips following the Estonian's sacking for use of racist language on a live stream.
Lawson made his practice debut with AlphaTauri at Spa (pictured above) and has won three F2 sprint races this season but the performances of his rookie Carlin team-mate – Williams F1 junior Logan Sargeant, a winner of back-to-back feature races – as well as his own lack of a feature race win nor title challenge have made Lawson an underwhelming F1 prospect.
Worse luck and poorer reliability compared to his rivals has been a feature of Lawson's junior career, but he hasn't put together the season he's needed to in order to properly get Red Bull's attention.
Then there's 2021 FIA Formula 3 champion Dennis Hauger, who replaced future McLaren F1 driver and 2021 F2 champion Oscar Piastri driver at Prema this year but has enjoyed nowhere near the same level of success.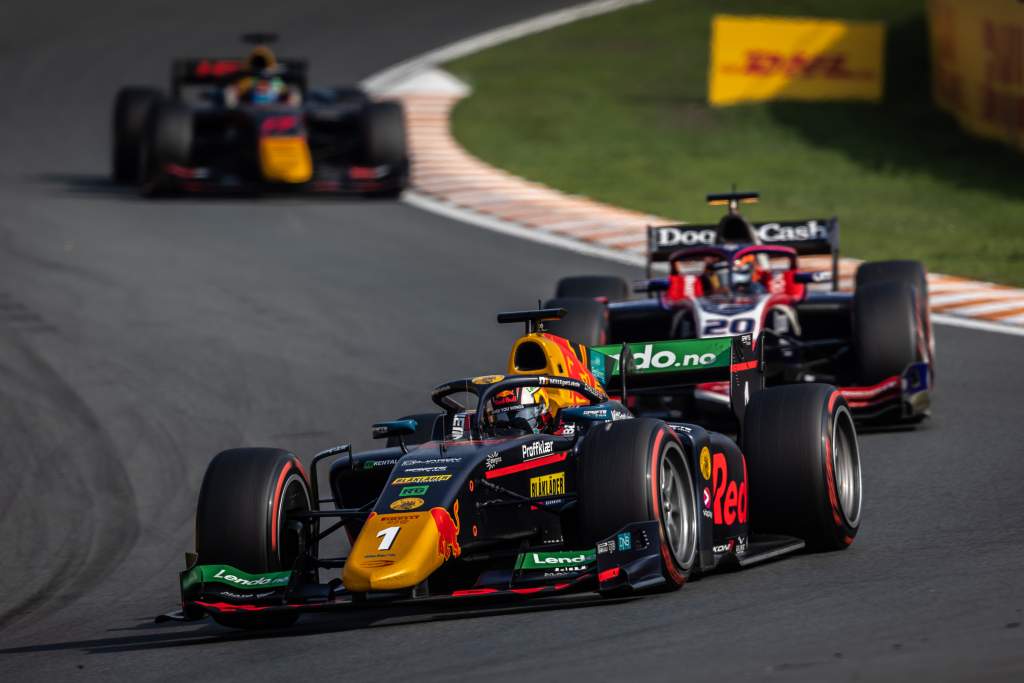 There have been some of the same highs, like scooping the feature race win in Baku when his Red Bull stablemate Vips stuffed it into the wall.
But there's also been some truly anonymous weekends and that's left him 12th in the drivers' championship, well outside of the F1 conversation. It remains to be seen whether he can repeat the kind of leap he made after a troubled rookie FIA F3 season his second F2 season but he's not performed like a driver capable of reaching F1 this year.
Hauger fought hard to win full Red Bull status with his F3 title campaign last year but now he'll surely face a battle to retain that beyond 2022.
His Prema team-mate Jehan Daruvala is also a Red Bull junior and made his F1 test debut with McLaren earlier this year.
But unless his backing is the deciding-factor, there's not a merit-based argument for Daruvala earning a place on the F1 grid as the ex-Force India development driver is ninth in his third year in F2 without a race win to his name despite racing for a team that has won four of the last six drivers' titles in the series.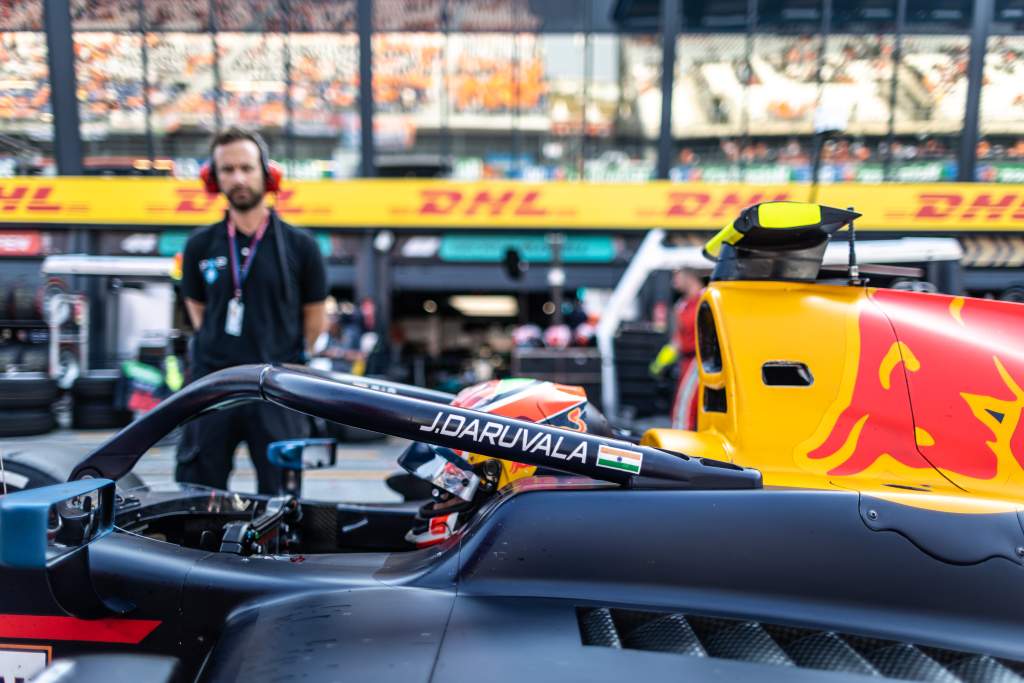 On to Vips – he has spent almost two and a half years in F2 but is still yet to properly find the consistently high-level of performance that he'd threatened to deliver in the early days of his junior career when fighting for titles with the likes of Mick Schumacher.
The Estonian seems to struggle under pressure, as evidenced by his crash from a comfortable feature race lead in Baku, a few races on from when he spun out from pole position at Imola as well as during the Barcelona race that followed his F1 practice debut with Red Bull (pictured below).
Although he might have the highest raw potential of the F2 crop, if you couple the multitude of unforced errors with the controversy (rightfully) brought on by his use of a racial slur, then Vips is surely heading for a quiet exit through the Red Bull junior team's backdoor at the end of the season. He's already effectively been removed from the RBJT but is still receiving "support" from the team this year.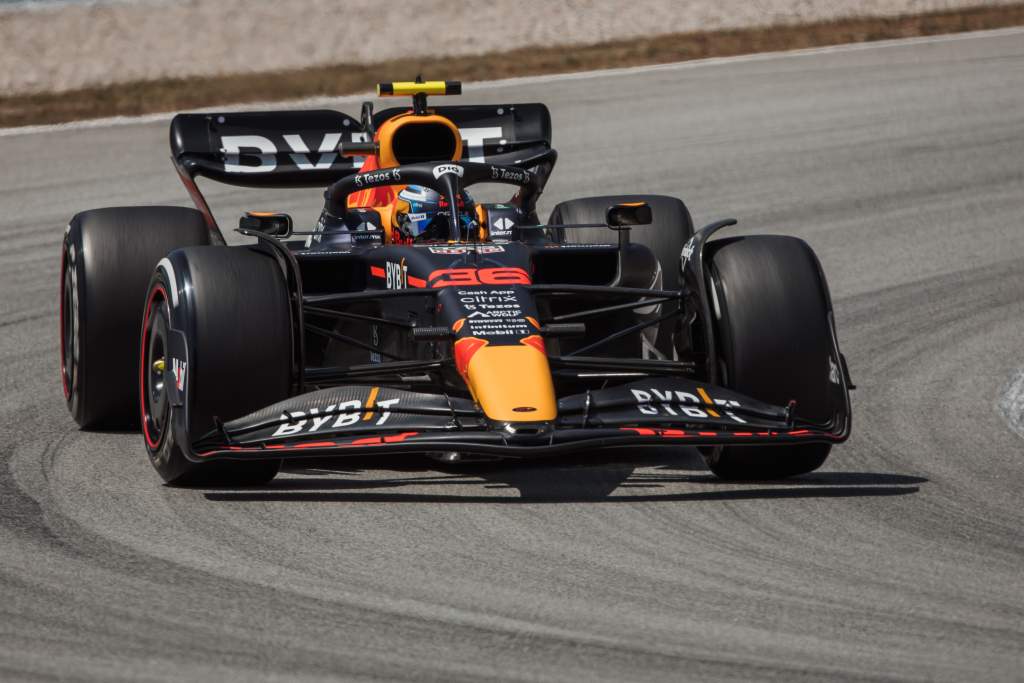 That leaves F2 rookie Ayumu Iwasa who has arguably been the most impressive of the quintet.
The 20-year-old has followed Yuki Tsunoda's path of F4, FIA F3 and F2 in three successive years and although Iwasa hasn't quite replicated the form that almost took Tsunoda to the title in 2020, he's been mighty impressive on occasion.
He comfortably won the feature race at Paul Ricard and was on pole for the first time one week later at the Hungaroring. Iwasa sits sixth in the drivers' championship, just five points adrift of the top Red Bull junior Lawson.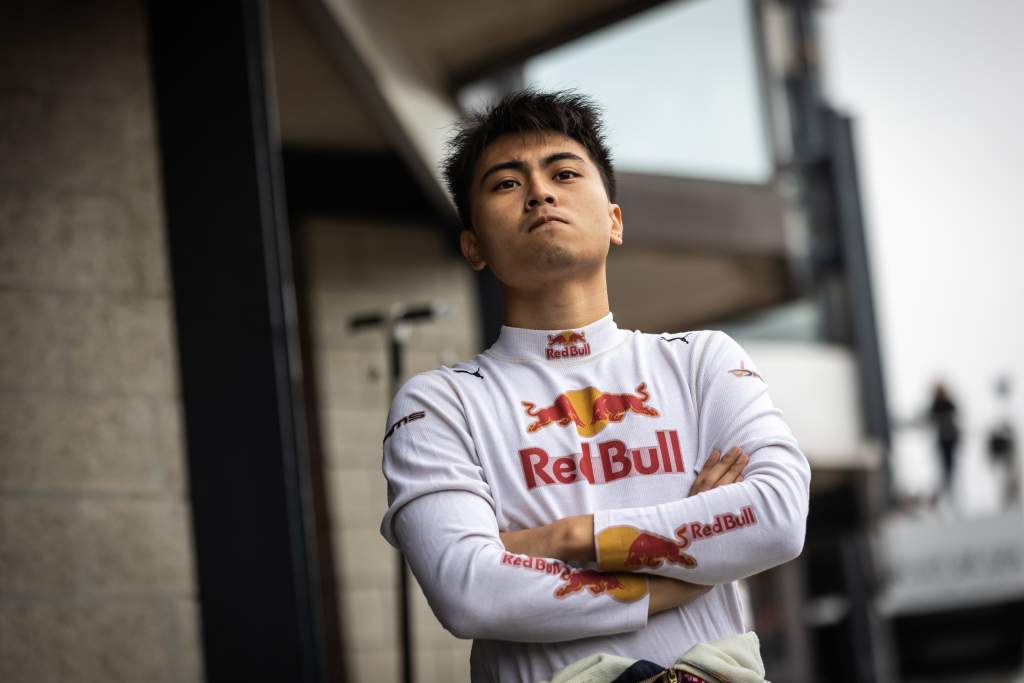 Another year in F2 probably makes the most sense for Iwasa anyway but he's one to watch should a vacancy once again arise at AlphaTauri in 2024.
Though he may face stiff competition from Isack Hadjar, whose reputation has rapidly risen after an impressive FIA F3 rookie year that's left him in championship contention at this weekend's Monza title-decider.
So, none of Red Bull's five F2 drivers are F1-ready – and it's possible all might never be, with only Iwasa's chances looking more than a total long shot.
None of the quintet can therefore truly feel hard done by that Red Bull is looking outside of its own pool.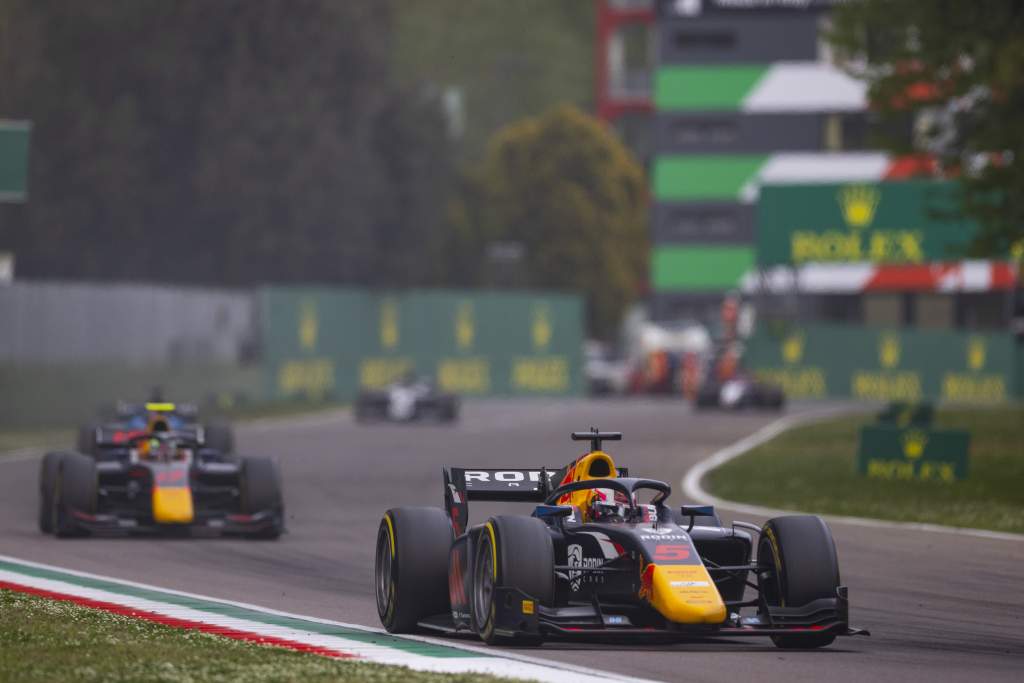 Herta's American backing and marketing potential is attractive but in reality, if there was a Verstappen-, Vettel- or even Jean-Eric Vergne-tier talent making a strong case in the leading junior category, Herta wouldn't even be on Red Bull's radar.
It's clearly something Red Bull agrees with – as Christian Horner put it himself, Red Bull wouldn't change things at AlphaTauri without an "interesting option" to replace Gasly and none of its F2 drivers currently fit that bill.
The Alpine predicament
Before this current Red Bull situation, it was Alpine that was synonymous with having a large F1 academy but not actually bringing its prospects into F1. And it won't be doing that for next year either.
It would have admittedly promoted its reserve driver and 2021 Formula 2 champion Oscar Piastri next year had he not defected to McLaren but he was still the team's second choice as it wanted to keep two-time F1 champion Fernando Alonso before his shock switch to Aston Martin.
Alpine still has an F2 race winner in the form of Jack Doohan (coincidentally, a former Red Bull junior), who is currently fourth in what has been a stellar rookie F2 season – even if he hasn't burned quite as brightly as Piastri did.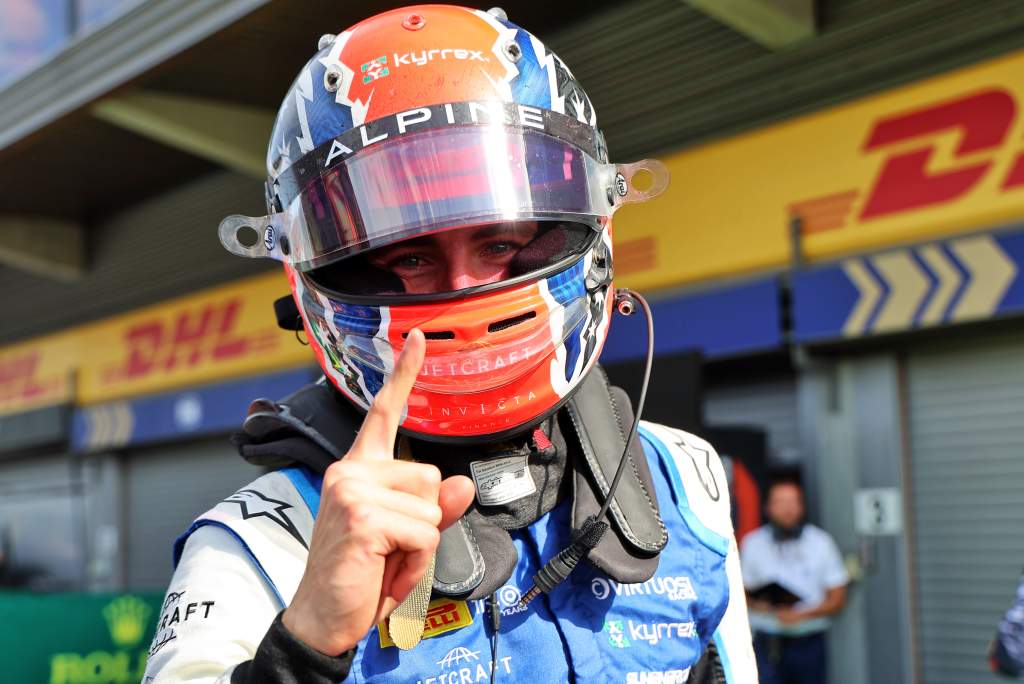 It's hard to argue that Doohan would have been a better 2023 prospect than picking up Gasly, who is proven to be one of the most effective operators in F1's midfield.
And while Doohan has likely exceeded expectations with two F2 poles and three victories, there's no harm in the Australian spending another year in the series and racking up further miles in an F1 car following his test debut earlier this year.
One would presume Doohan will pick up at least one of the two F1 FP1 outings that Piastri is now unlikely to compete in with Alpine, and the team can undertake a more thorough inspection of Doohan.
It will have Piastri's time as a reserve driver as the perfect reference and should Doohan remain in F2 next year and take another step forward, it's not impossible to suggest Alpine could help Doohan into F1 via another team in the same way it initially was going to do for Piastri through Williams.
So, for now Alpine seems to be making a sensible choice – as is Red Bull. And all their respective juniors can do is ensure that next time there's an F1 silly season shuffle, they are the obvious choice to fill a gap.