Minardi is Formula 1's defining minnow team and still fondly remembered even though the name disappeared from the grid when it turned into Toro Rosso at the end of 2005.
During its 21 seasons, a total of 37 drivers raced for Minardi. But while results were hard to come by, with just 21 points finishes, the Italian team achieved some remarkable things despite a small budget.
For our ranking of Minardi drivers, we are not rating those 37 by ability – that would produce a very different order and would certainly mean the driver in 36th place, for example, would be much higher.
The key factors are not just their performance level while driving for the team, but their overall contribution and their involvement in magic Minardi moments.
37 Giovanni Lavaggi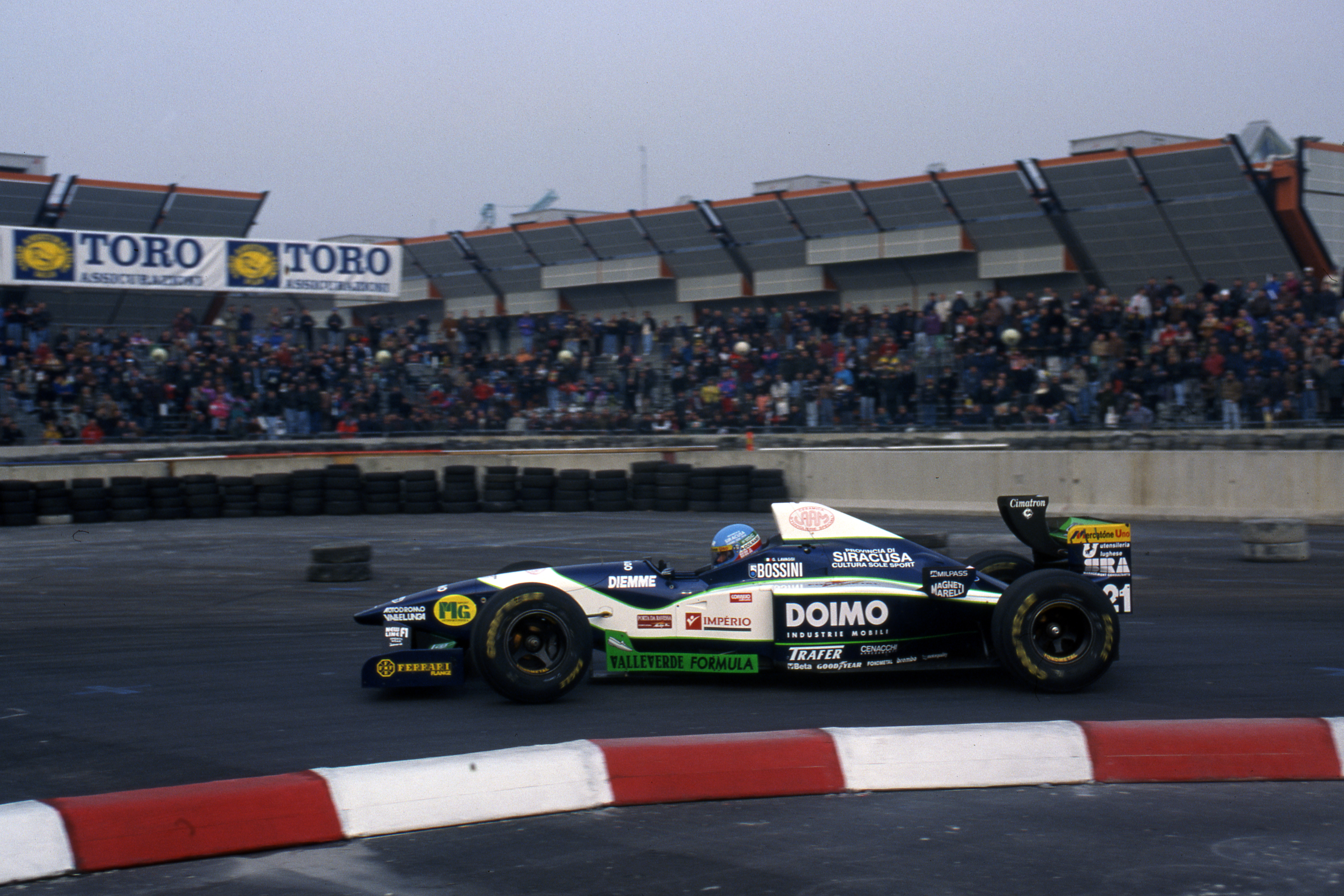 Arguably the last of the true gentlemen drivers in F1, he only made the 107% qualifying cut off on half of his six Minardi outings in 1996.
Quick for a late-starting amateur, slow for an F1 driver.
36 Alex Zanardi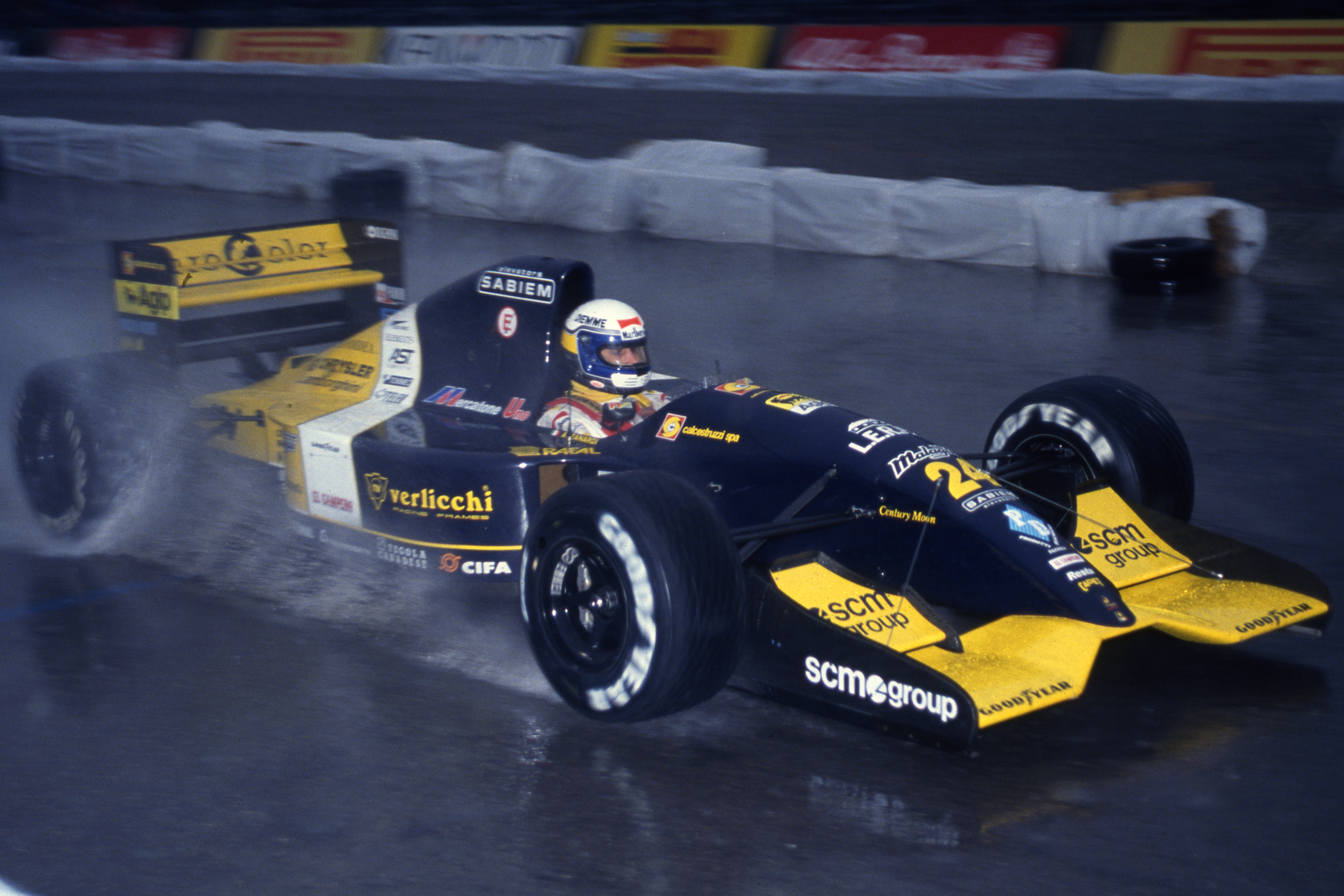 A great driver, but his three appearances for Minardi as stand-in for the injured Christian Fittipaldi in 1992 were a disaster.
Ill-prepared, he failed to qualify twice but did make the grid at Hockenheim, only to retire after a lap with a gearbox failure.
35 Jean-Marc Gounon
Won French F3 and two races in International F3000, but couldn't show his pace during a brief F1 career with backmarker teams.
His main impact during two Minardi outings at the end of 1993 were his struggles to cope physically after being thrown in late in the season.
34 Roberto Moreno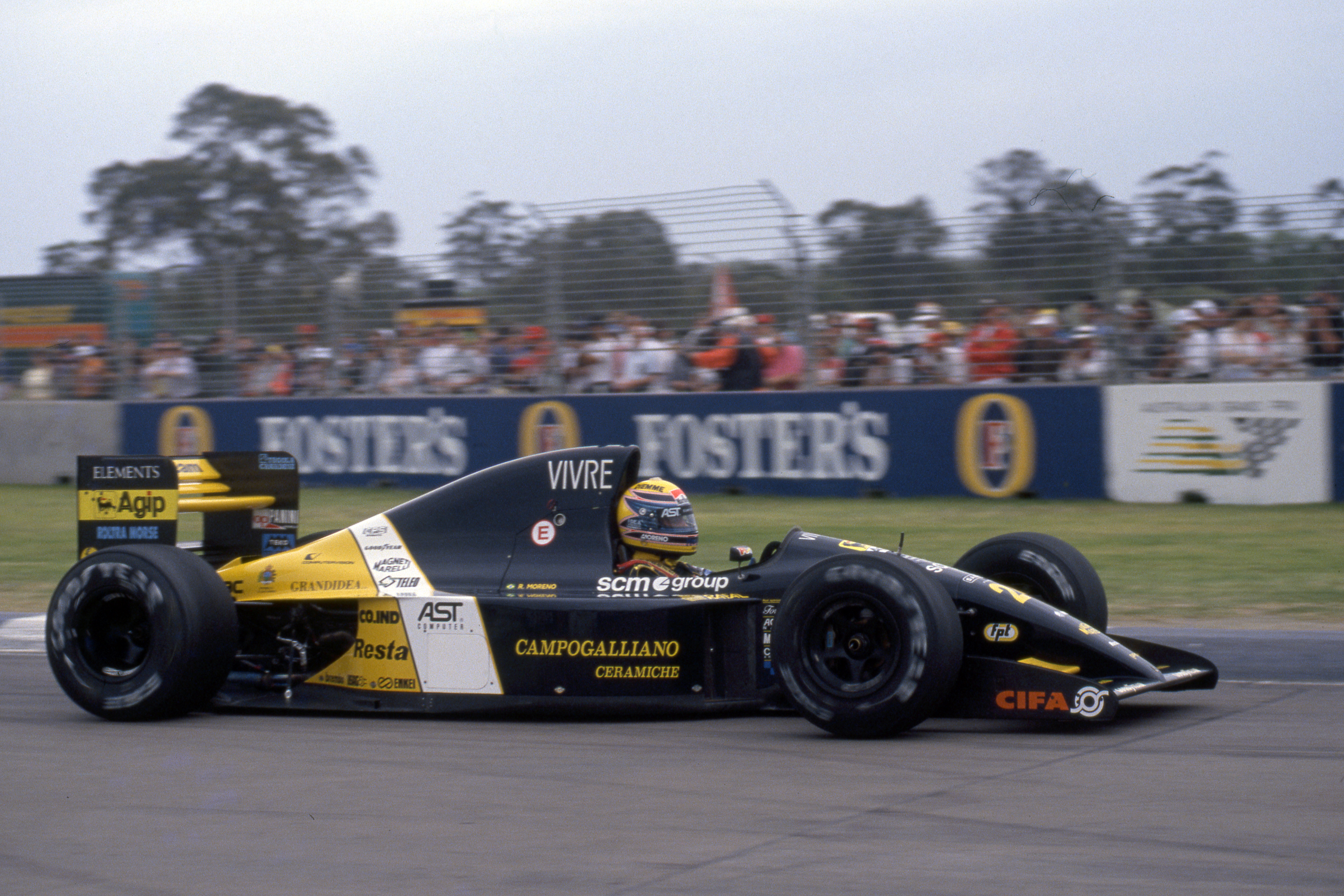 Racing's super-sub of choice inevitably had a one-off for Minardi at the 1991 Australian Grand Prix after Gianni Morbidelli's Ferrari call up.
He qualified comfortably and finished a solid 16th but had little chance to show his true ability.
Read the inside story of Roberto Moreno's first and only podium in F1
33 Alex Yoong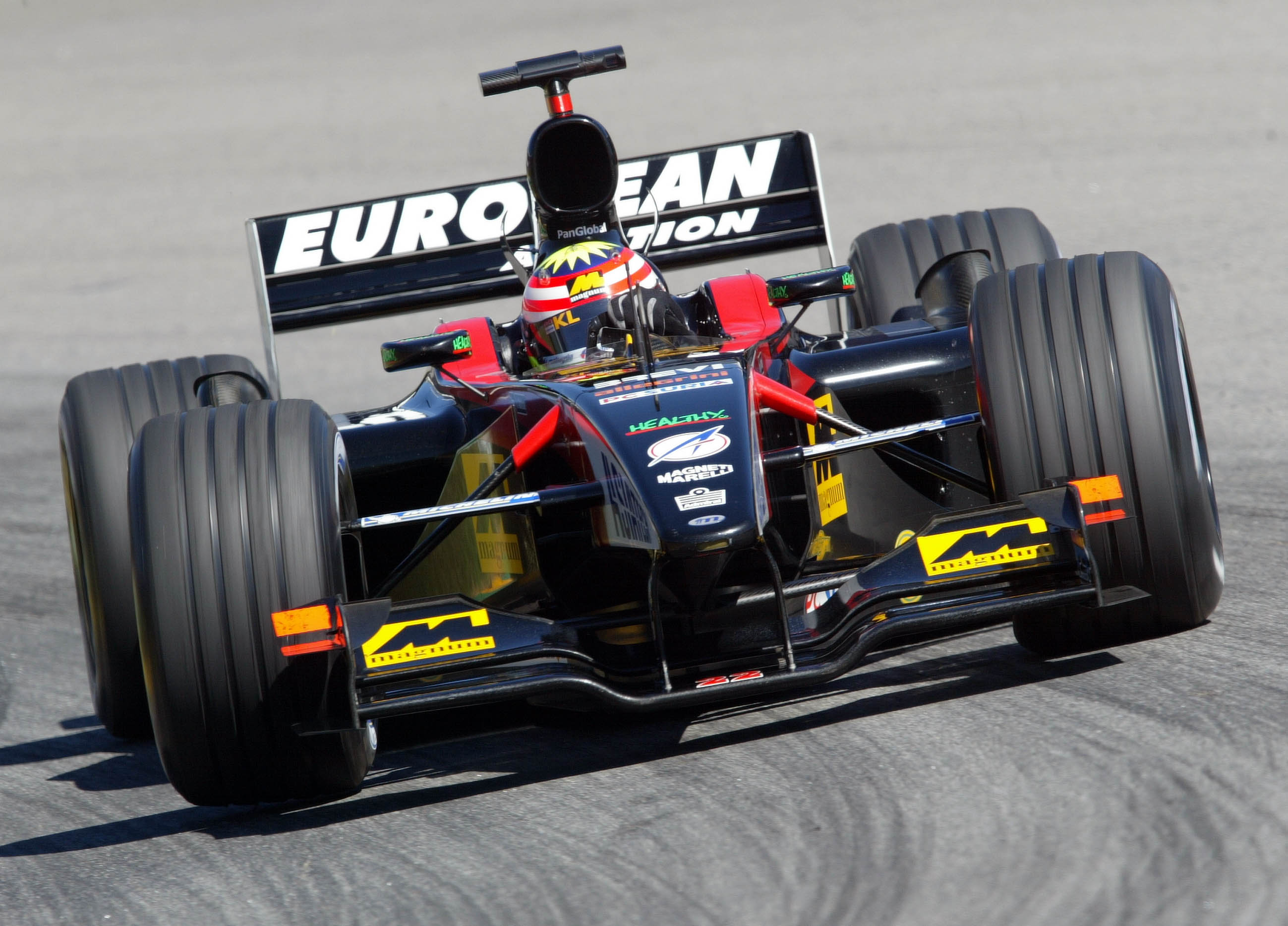 Yoong came into F1 woefully under-prepared and was out of his depth, so has to be lowly ranked on this list.
But he had genuine ability, as he later showed with four wins in A1GP, and things might have been different had he not been thrust into F1 with the unrealistic hopes of Malaysia on his shoulders.
32 Anthony Davidson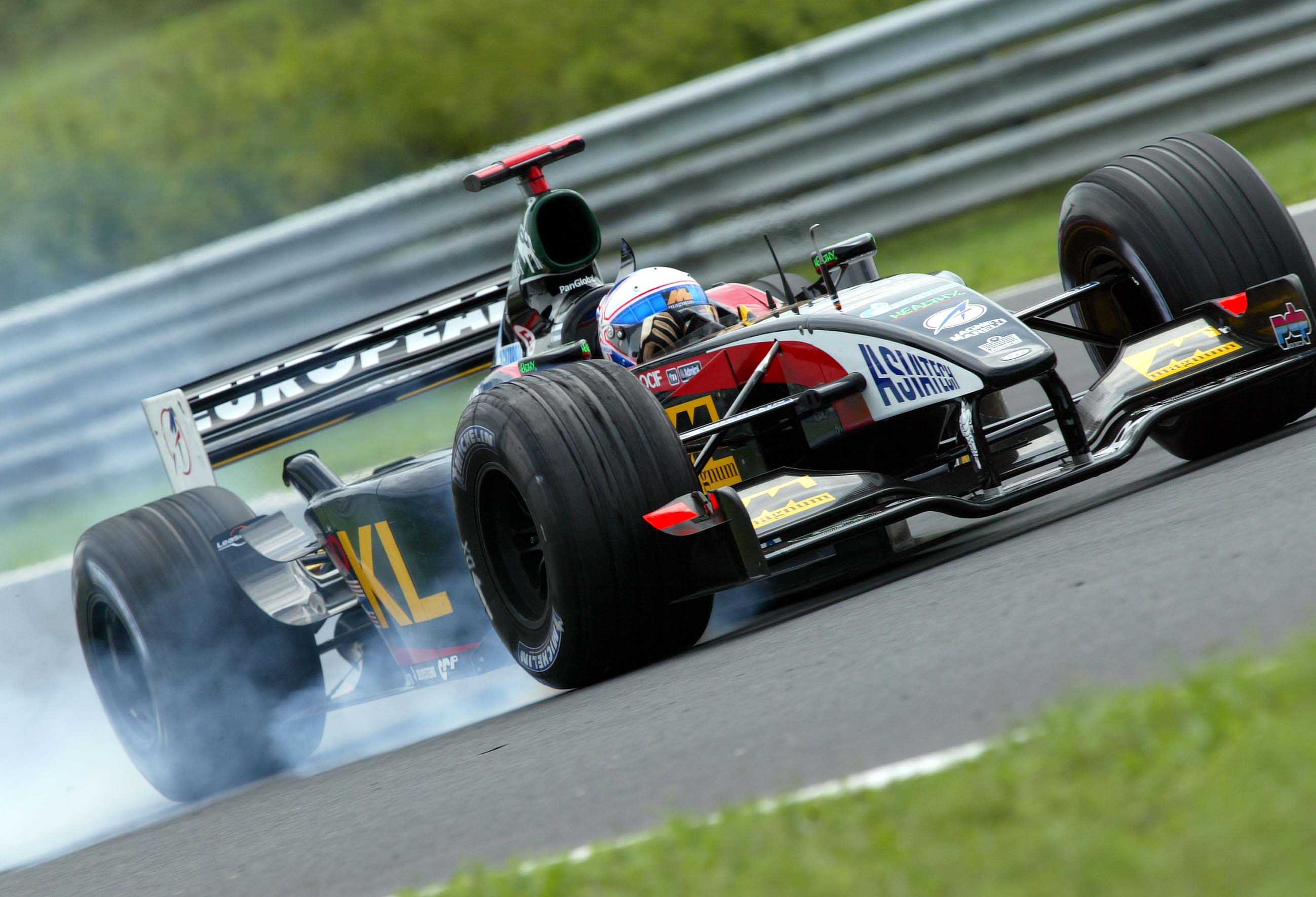 Davidson's first two race outings in F1 were in place of the benched Alex Yoong at the Hungaroring and Spa in 2002.
He made a decent impression with his pace compared to team-mate Mark Webber despite a lack of preparation, but ended up in the gravel in both races at the start of an all-too-brief F1 career during which he rarely had the machinery to match his ability.
31 Stephane Sarrazin
His sole appearance in the 1999 Brazilian Grand Prix ended in a huge crash and, thanks to a stuck throttle, a dizzying series of spins.
Just one F1 appearance was not enough for this seriously fast and versatile driver.
30 Nicholas Kiesa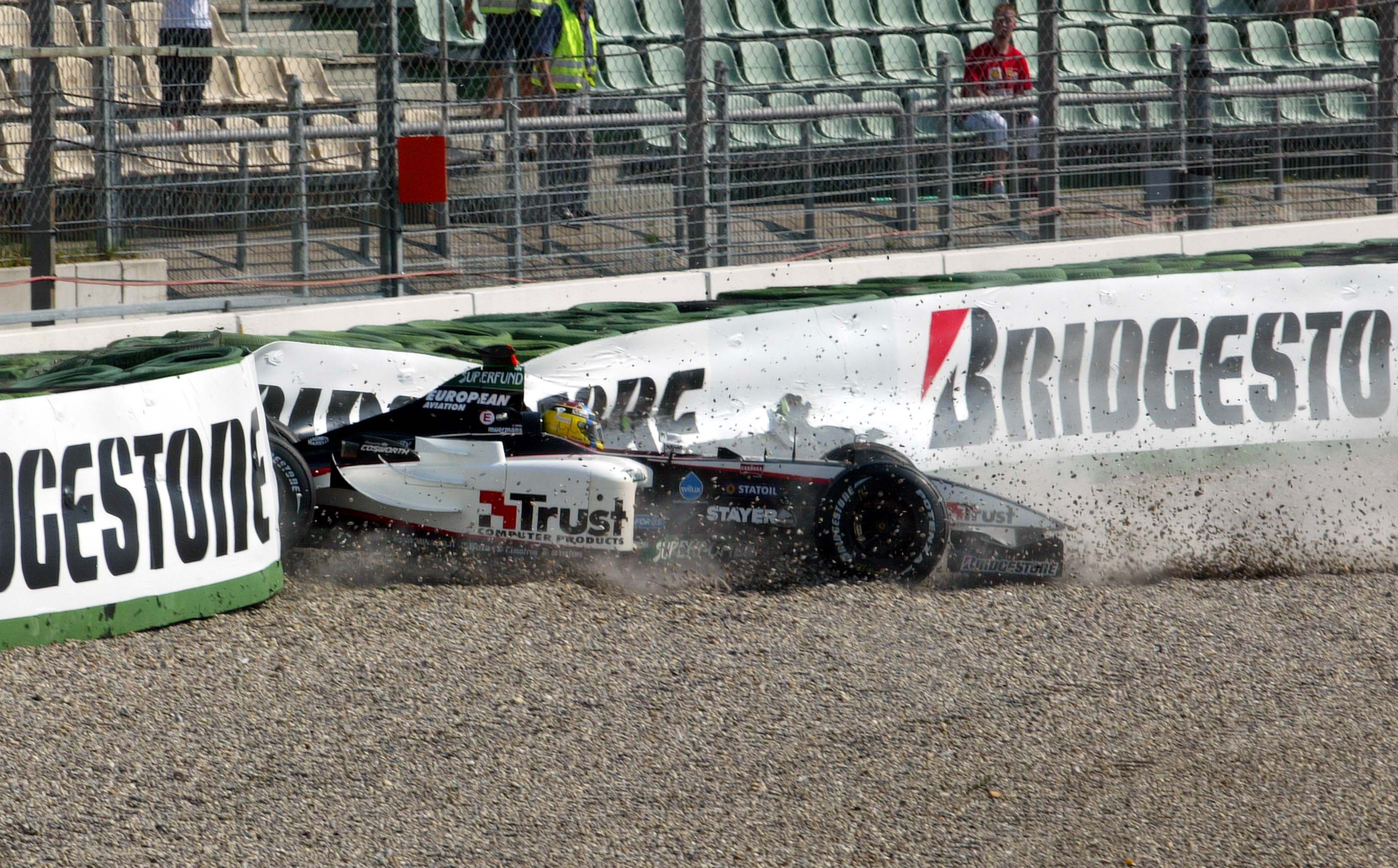 The F3000 race winner had only five races at the end of 2003 after the departure of Justin Wilson to make an impression and did a tidy enough job, but unsurprisingly wasn't able to match team-mate Jos Verstappen's pace.
29 Shinji Nakano
Nakano did a respectable enough job after moving from Prost for the 1998 season, not scoring points but picking up four top-10 finishes without ever doing anything especially eye-catching.
28 Adrian Campos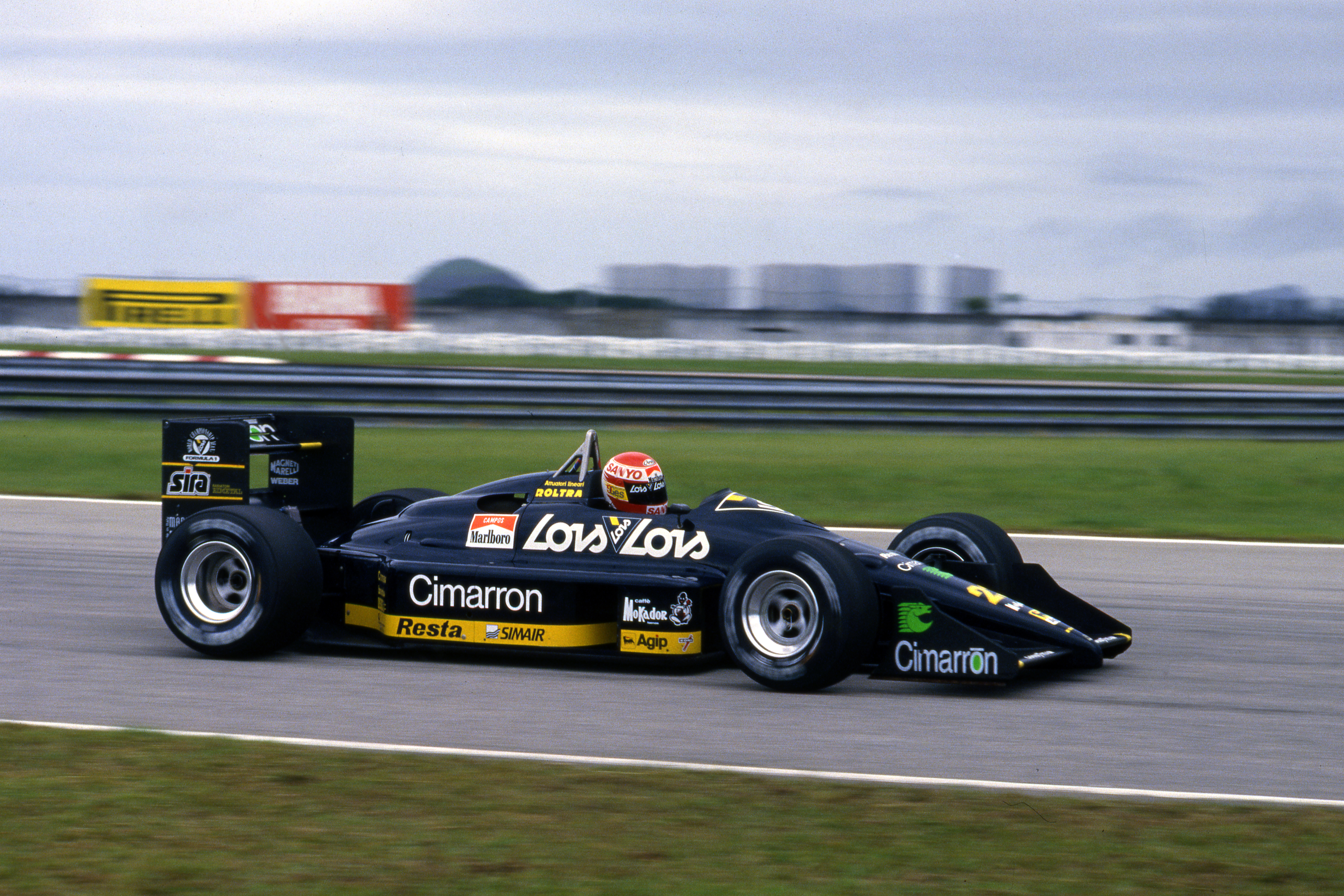 The car managed to make it to the finish just once in Campos's first full season with the team in 1987 and he was replaced by Martini after a hat-trick of DNQs after the first five races of the following season.
While now best known as a team owner, he did go on to win the Spanish Touring Car Championship.
27 Paolo Barilla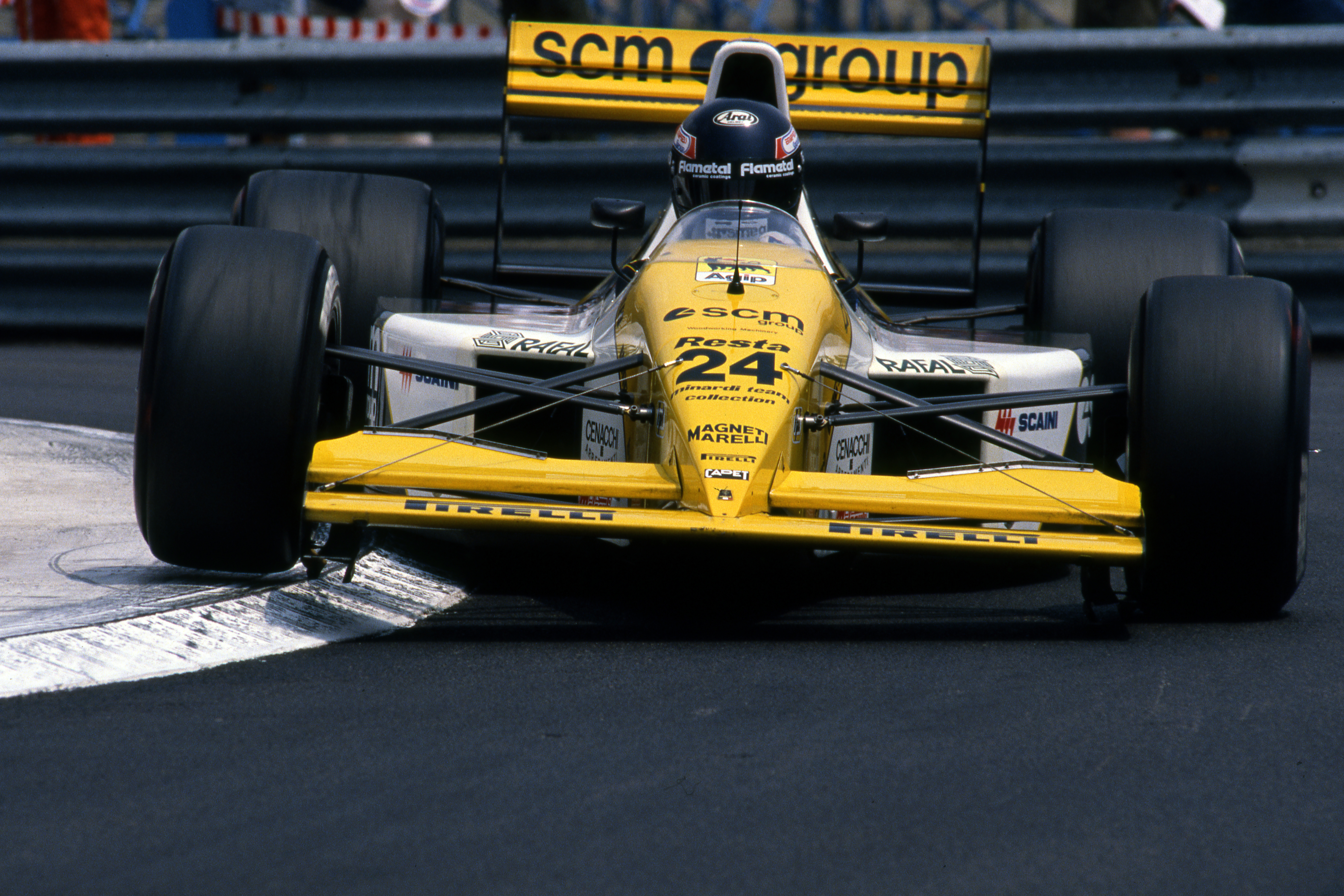 A superstar in the world of pasta to this day through his senior role with Barilla Group and winner at Le Mans in 1985, Barilla was less successful in Formula 1.
After a solid debut filling in for Pierluigi Martini at Suzuka in '89, his full campaign the following year didn't go well. He finished just twice, failed to qualify six times and dropped out with two races remaining.
26 Zsolt Baumgartner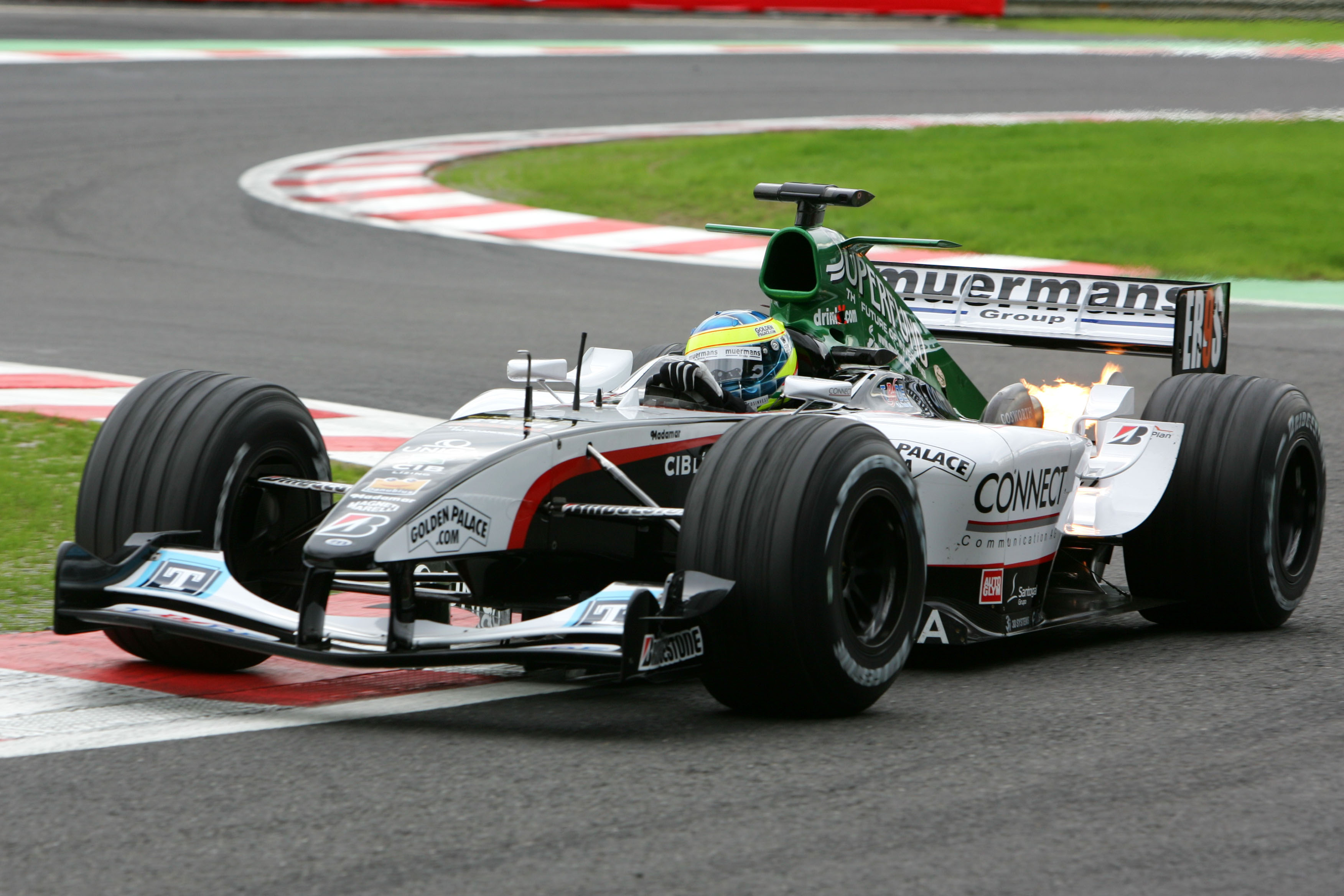 The Hungarian performed surprisingly well compared to Gianmaria Bruni during his sole full F1 campaign in 2004 and wasn't that far behind his team-mate, despite a very patchy junior record.
Baumgartner also picked up a point for eighth at Indianapolis in that year's eventful race.
25 Gaston Mazzacane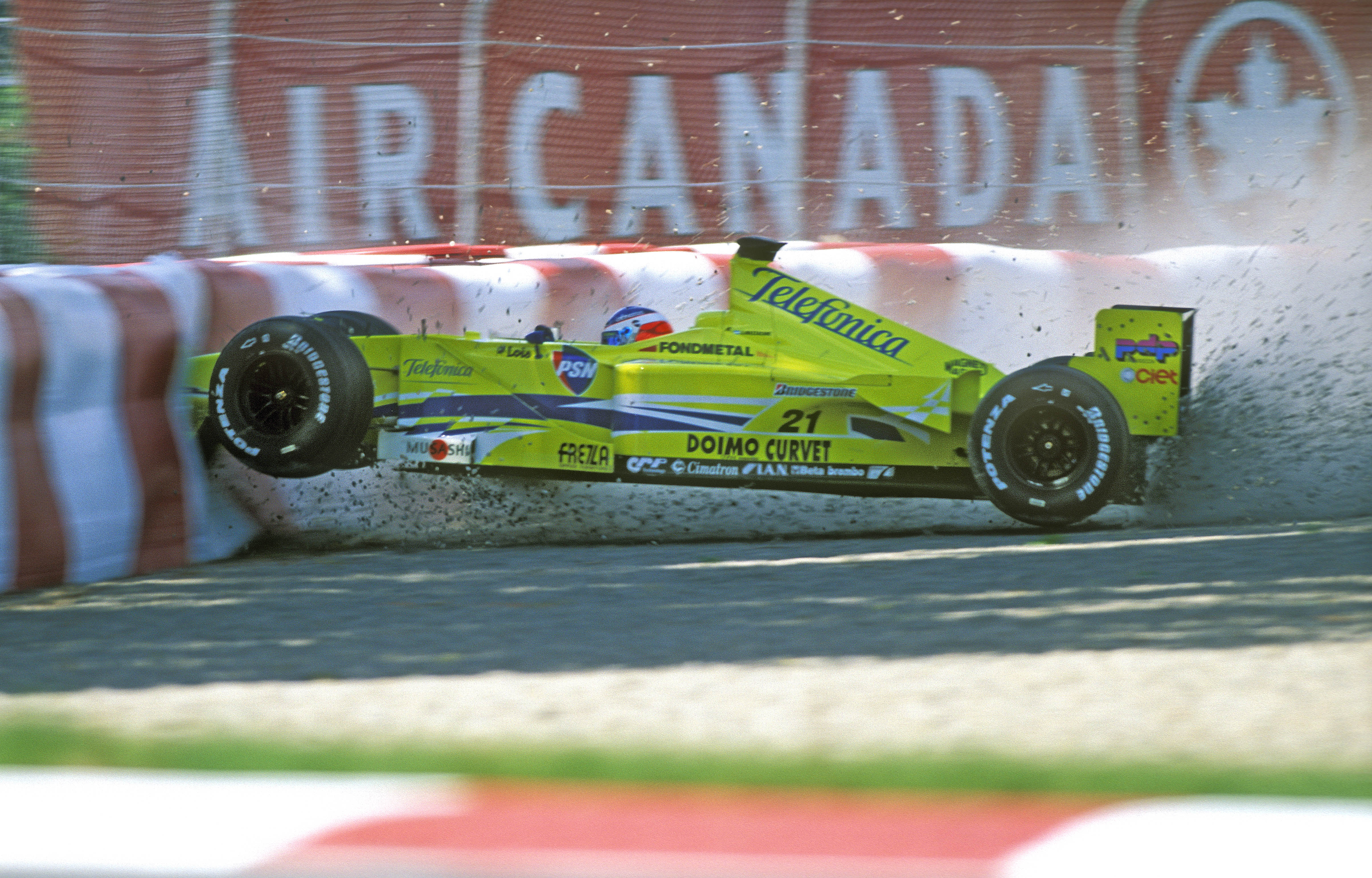 Mazzacane ran as high as third in the 2000 United States Grand Prix and battled with world champion Mika Hakkinen thanks to staying out on wets in drying conditions.
Despite this famous moment, he was usually well off team-mate Marc Gene's pace.
24 Tarso Marques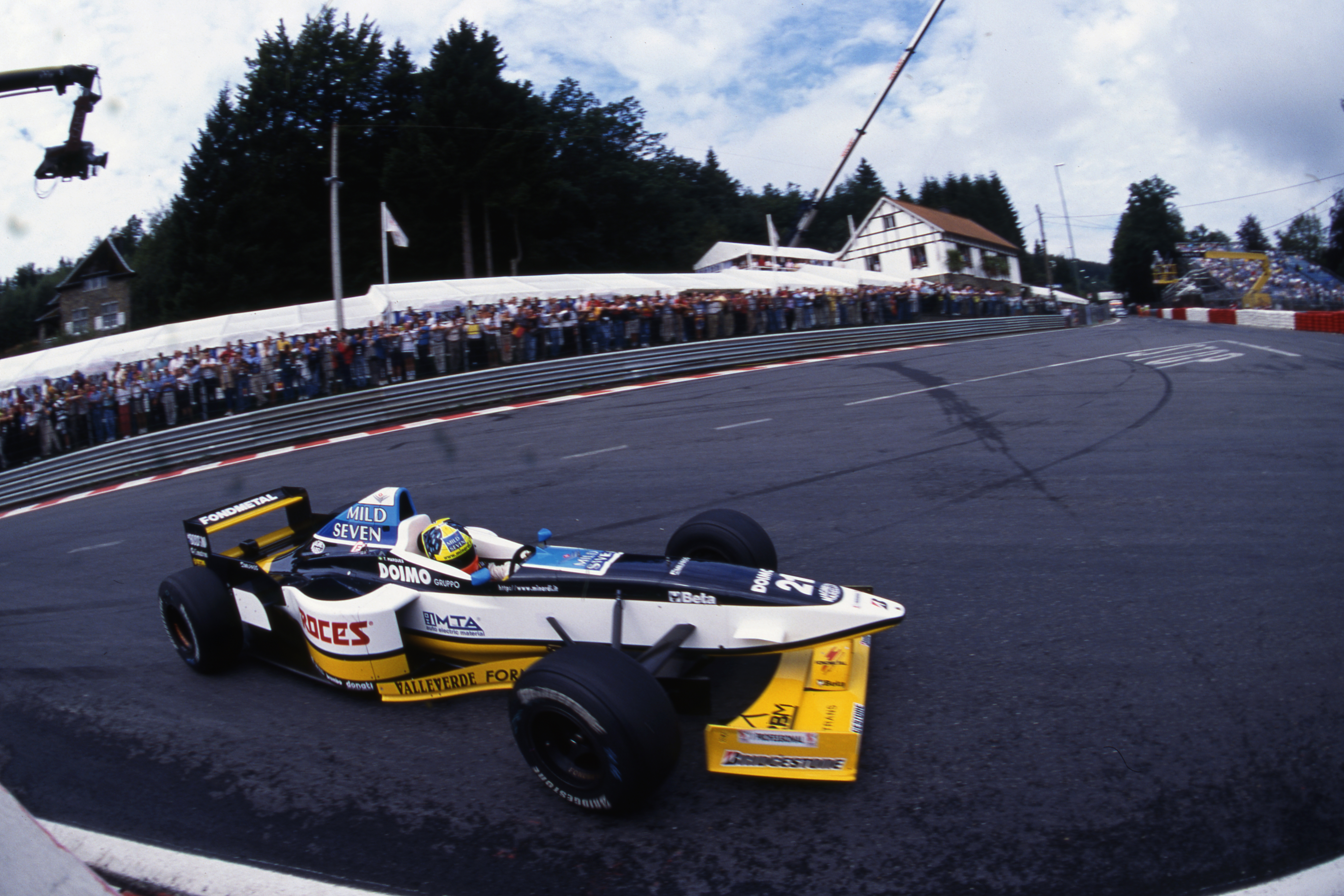 Marques had three stints with Minardi but never ran a full season, making 24 starts for the team from 1996-2001.
After two appearances in '96 he took the seat vacated by Jarno Trulli mid-1997 but disappeared from F1 at the end of the year before reappearing to partner Fernando Alonso for most of the 2001 season despite only bringing a pittance in sponsorship.
23 Ukyo Katayama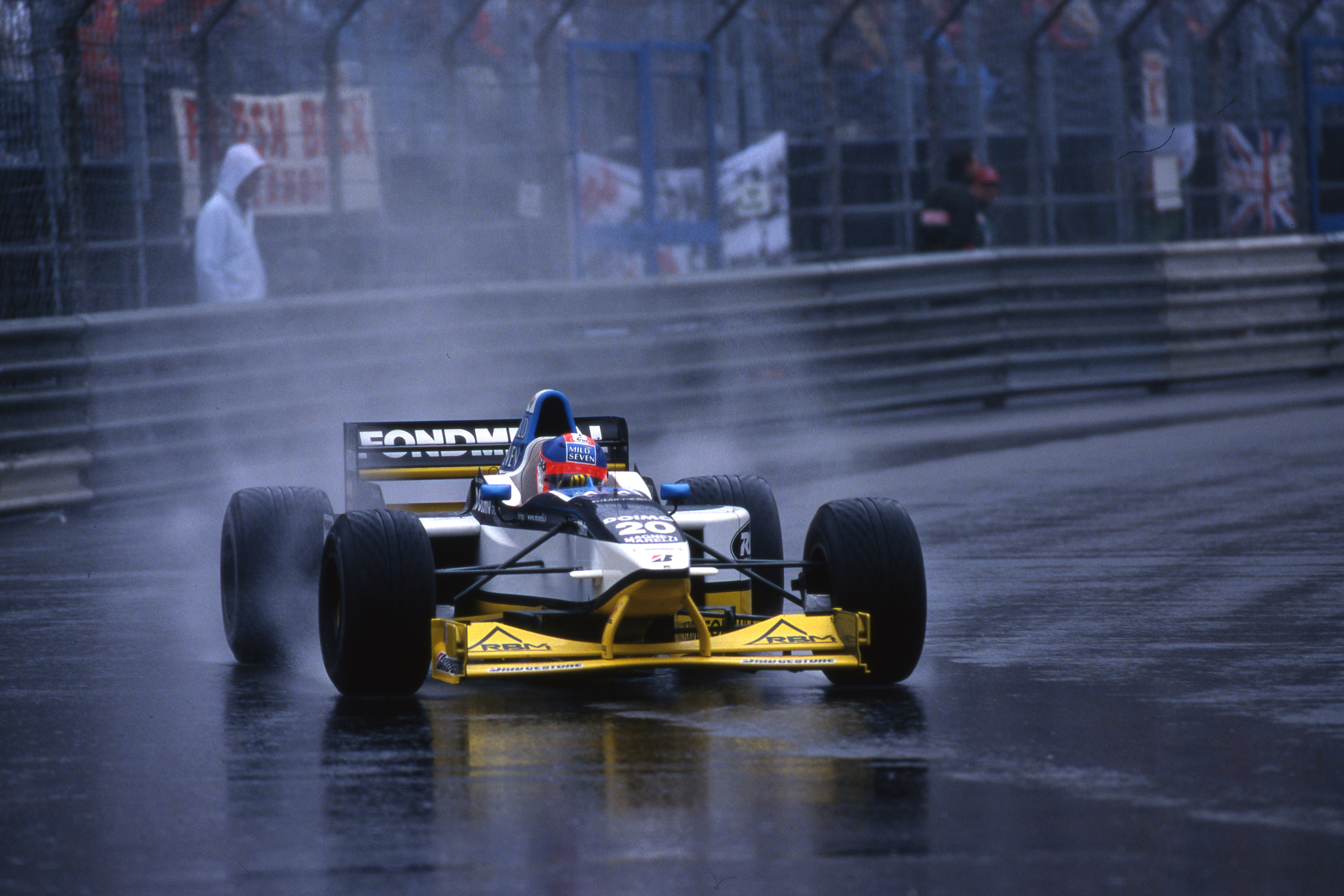 Katayama brought Mild Seven sponsorship to Minardi for an unproductive final F1 season in 1997.
During the first part of the campaign, he was usually outpaced by rookie Jarno Trulli, but fared better against new team-mate Tarso Marques before retiring at the end of the season.
22 Esteban Tuero
Then aged 19, Tuero was a surprise choice to race for Minardi in 1998 but made a quietly positive impression during a pointless campaign despite only finishing four races.
He was set to continue in '99 but surprised the team by heading back to Argentina for reasons that were never entirely explained.
21 Luis Perez-Sala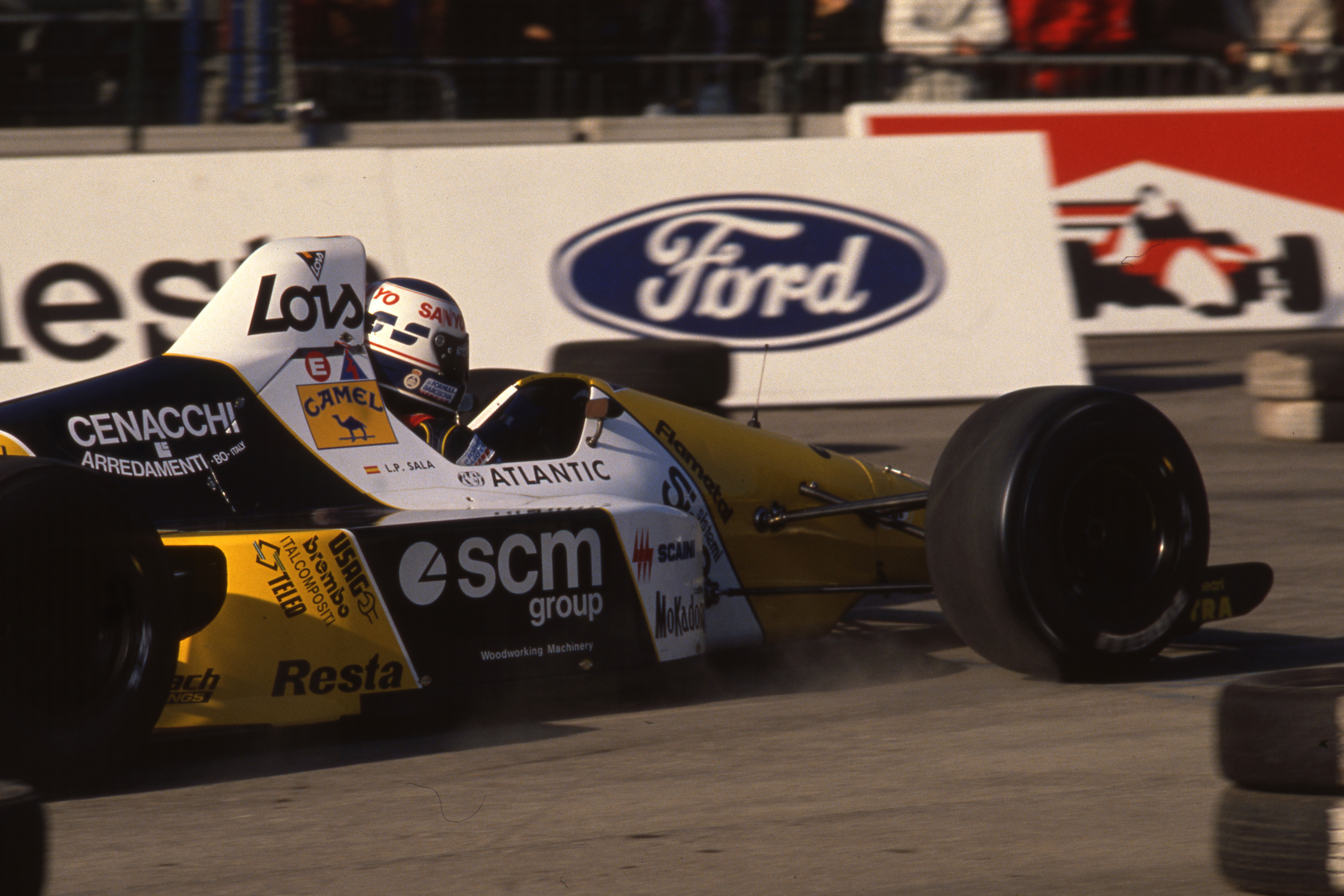 The future HRT team principal has his part in Minardi folklore as one of only two of the team's double-points finishes in F1 – at Silverstone in 1989, which saved the team from dropping into pre-qualifying.
A capable driver with wins in F3000, he also won the legendary Formula 1 Indoor Trophy at the Bologna Motor Show, twice!
20 Robert Doornbos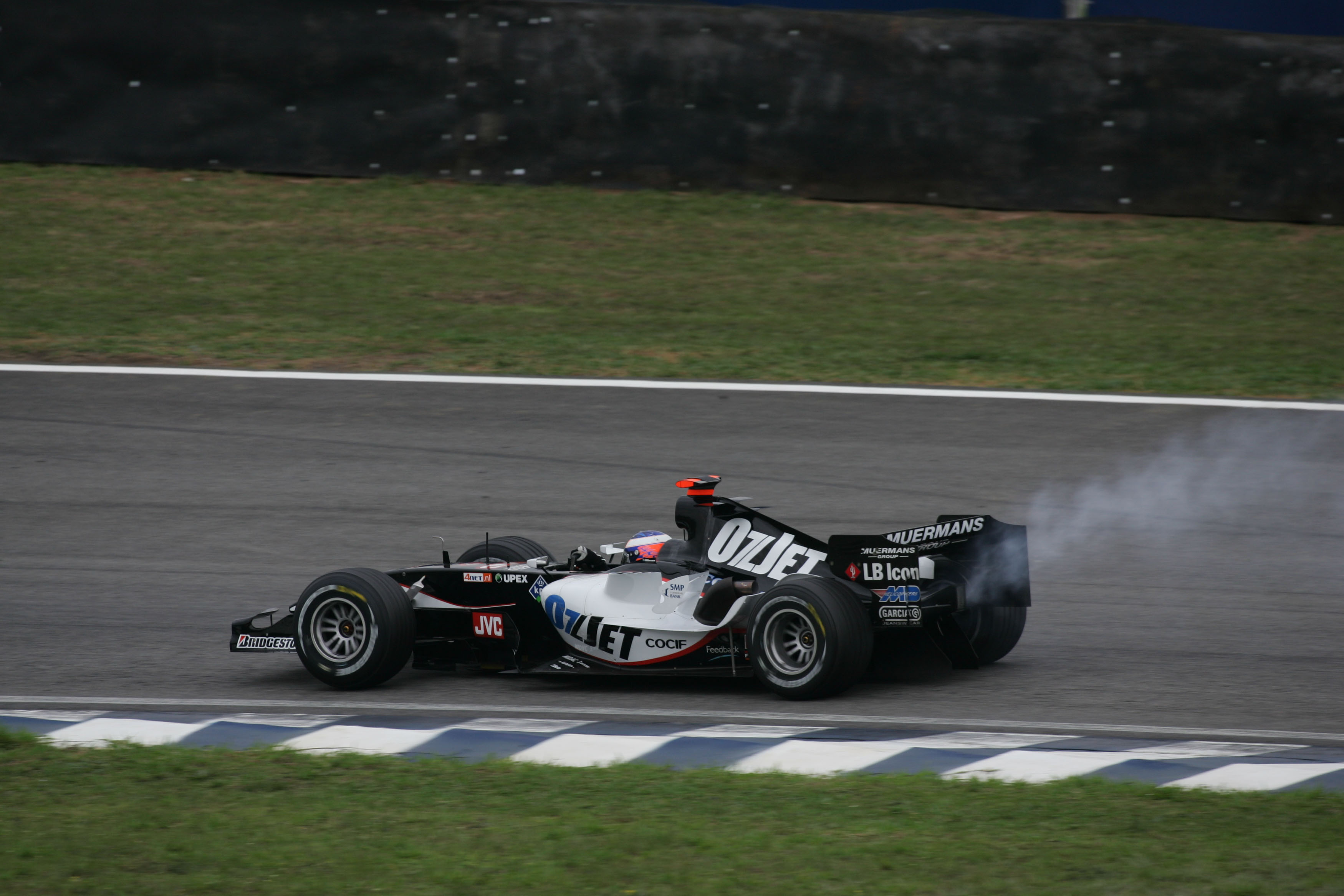 Doornbos displaced Patrick Friesacher for the final eight races of Minardi's last season in F1 in 2005 and his performances, as well as those in three outings for Red Bull a year later, showed why he deserved a better shot at F1. He proved his ability by winning races in Champ Car.
19 Patrick Friesacher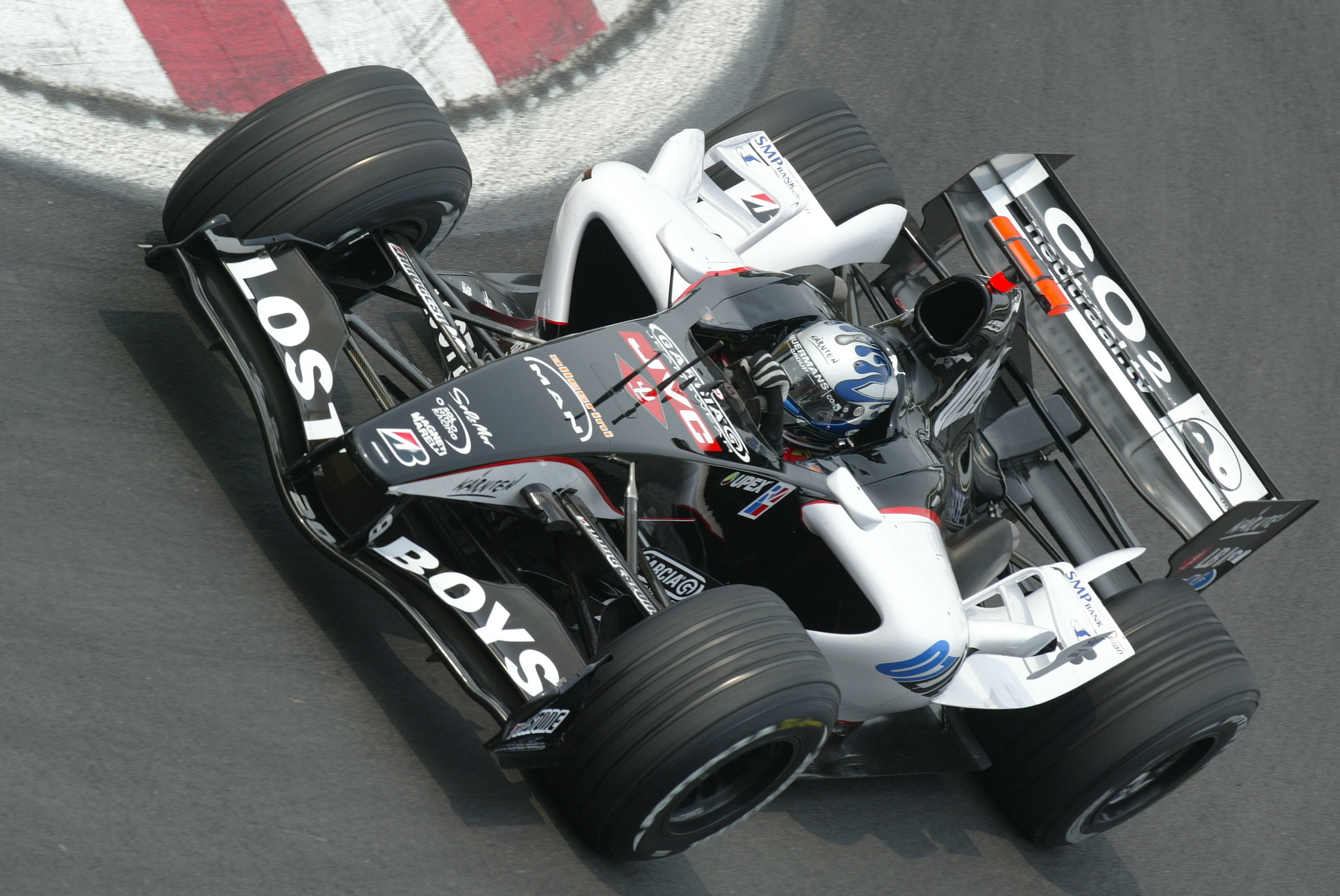 The under-rated Austrian had an 11-race grand prix career with Minardi in 2005 before his sponsorship money ran out.
During that spell, Friesacher showed a good turn of pace and picked up points for sixth in the infamous United States Grand Prix.
18 Christijan Albers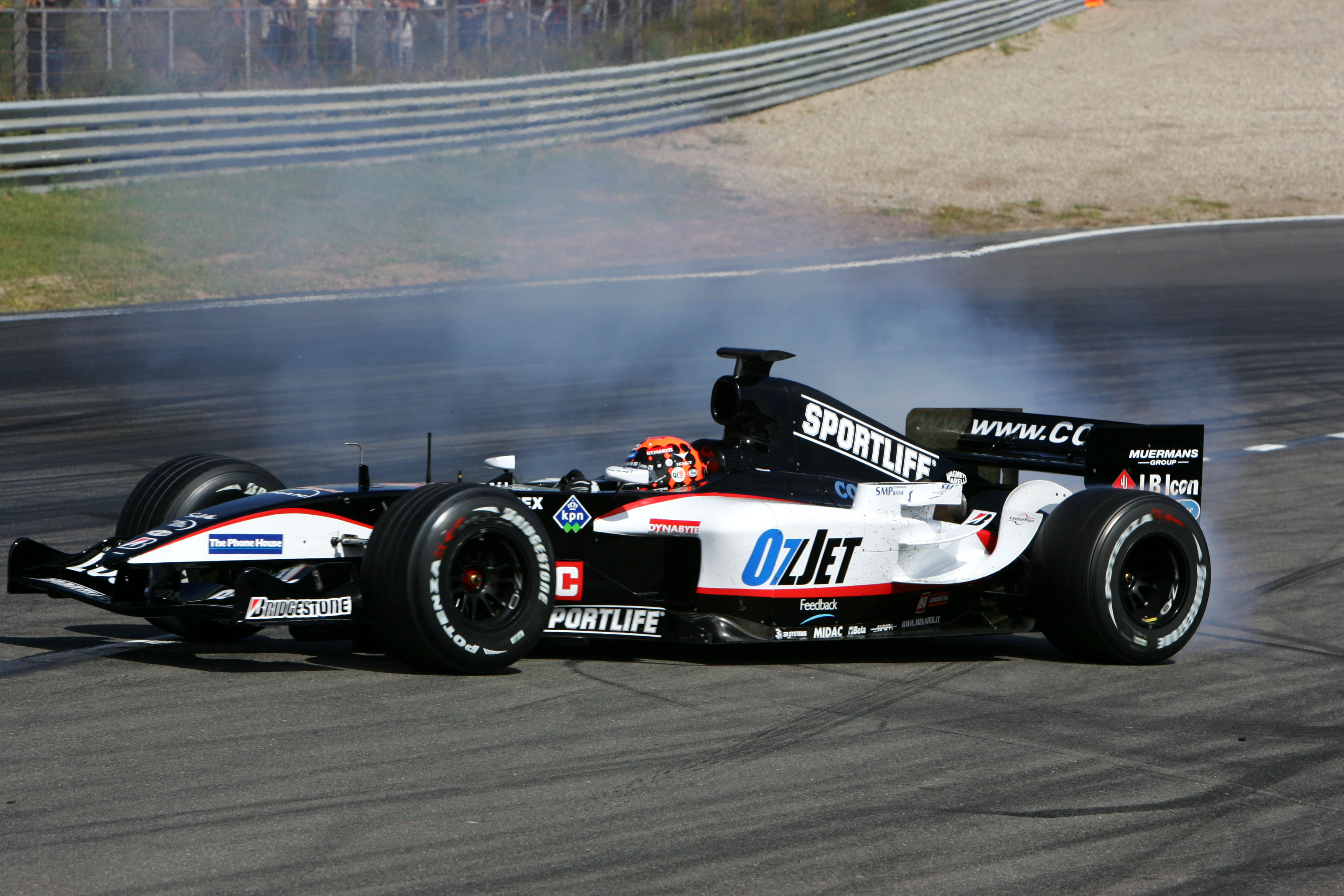 After spending four seasons in the DTM, the 1999 German F3 champion returned to single-seaters in Minardi's final season in 2005, taking fifth place in the infamous US GP.
Albers moved on to Spyker in the following season after doing a tidy enough job in limited machinery.
17 Gianmaria Bruni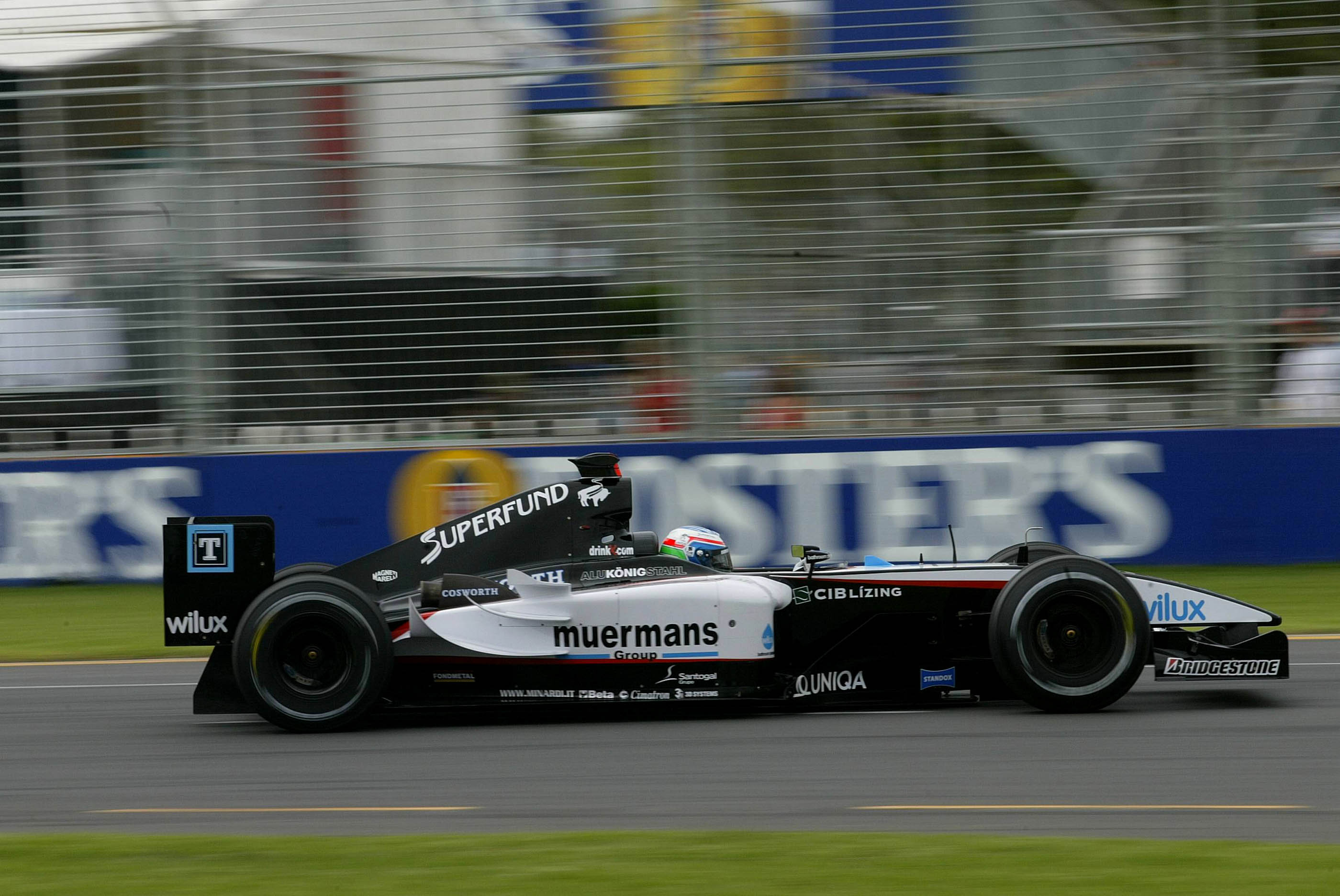 The Italian had an erratic sole season in F1 in 2004 and was never able to finish higher than 14th despite doing a good job.
Bruni went on to show his class in sportscars, twice winning the World Endurance Championship GT title and taking class honours at Le Mans three times.
16 Fabrizio Barbazza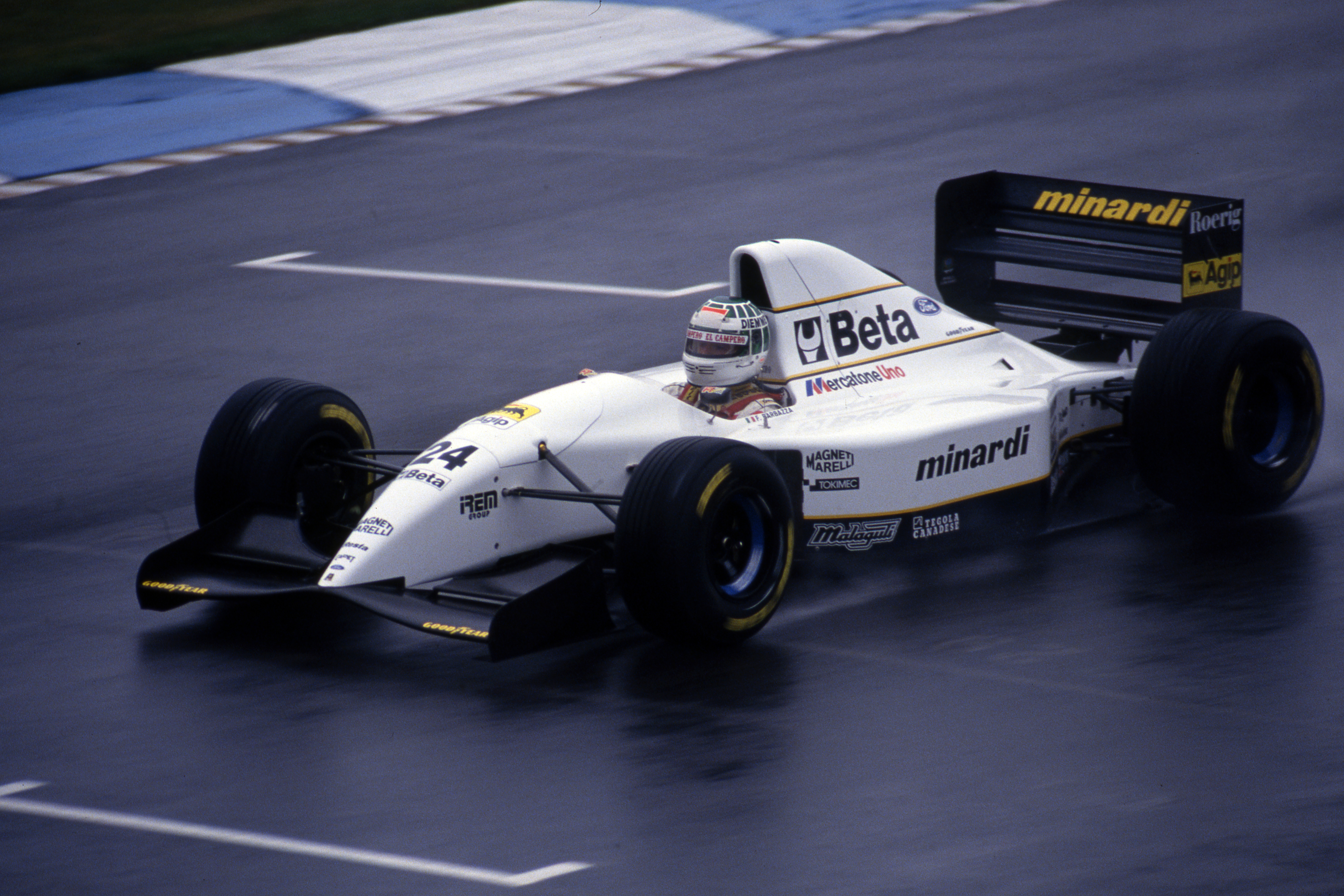 The wild-haired, fast-named Italian was a better driver than he's given credit for and showed that with back-to-back sixth places for Minardi at Donington and Imola in 1993.
But Barbazza was rarely at Christian Fittipaldi's level during his eight Minardi outings.
15 Andrea de Cesaris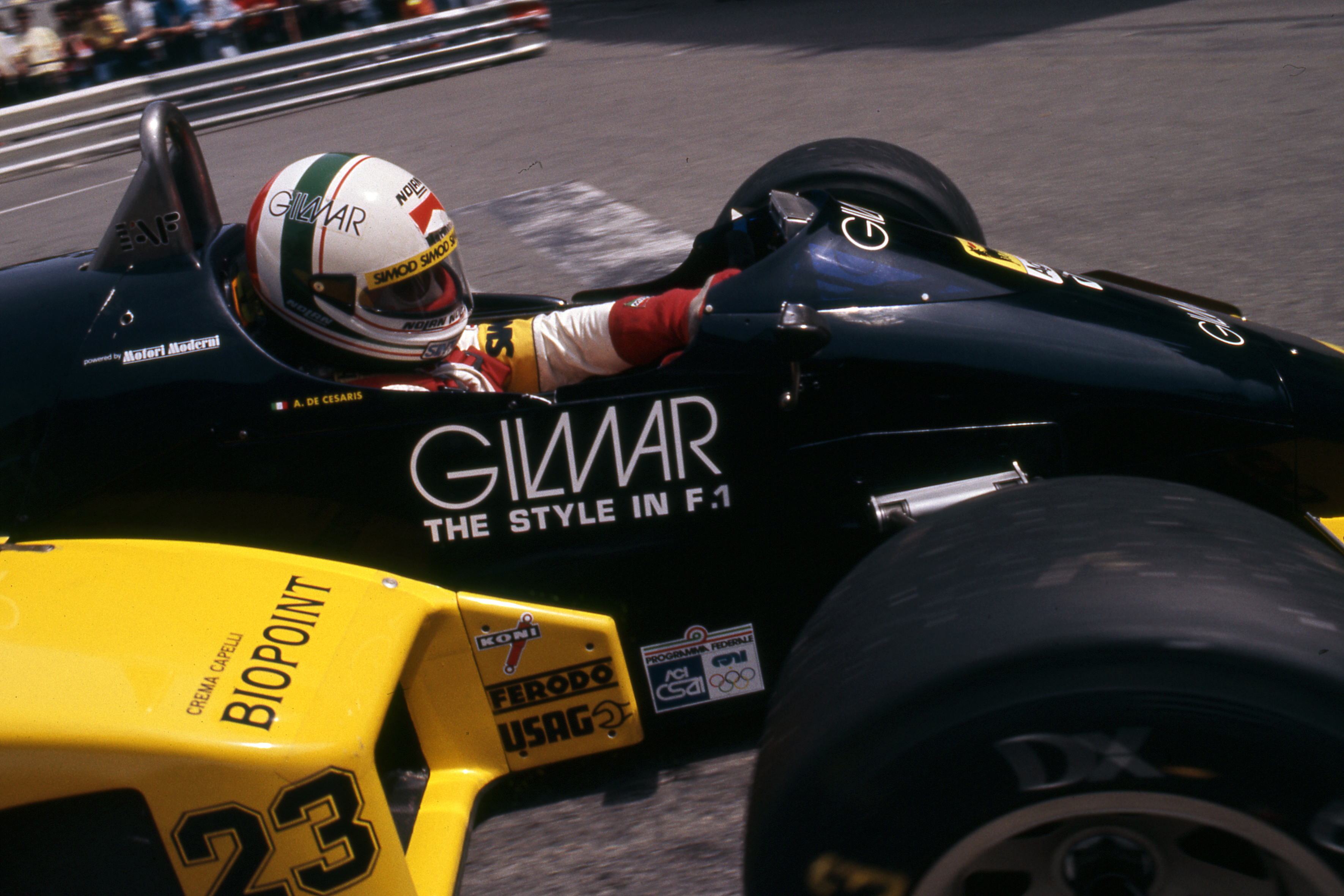 De Cesaris's 1986 season with Minardi is easily forgotten and rightly so given he was usually outpaced by team-mate Alessandro Nannini and managed a grand total of 401 racing laps out of a maximum of 1044 in a full season.
But it was usually reliability problems, mainly connected to the Motor Moderni engine, rather than mistakes that put him out, with just one finish in 15 starts.
14 Gianni Morbidelli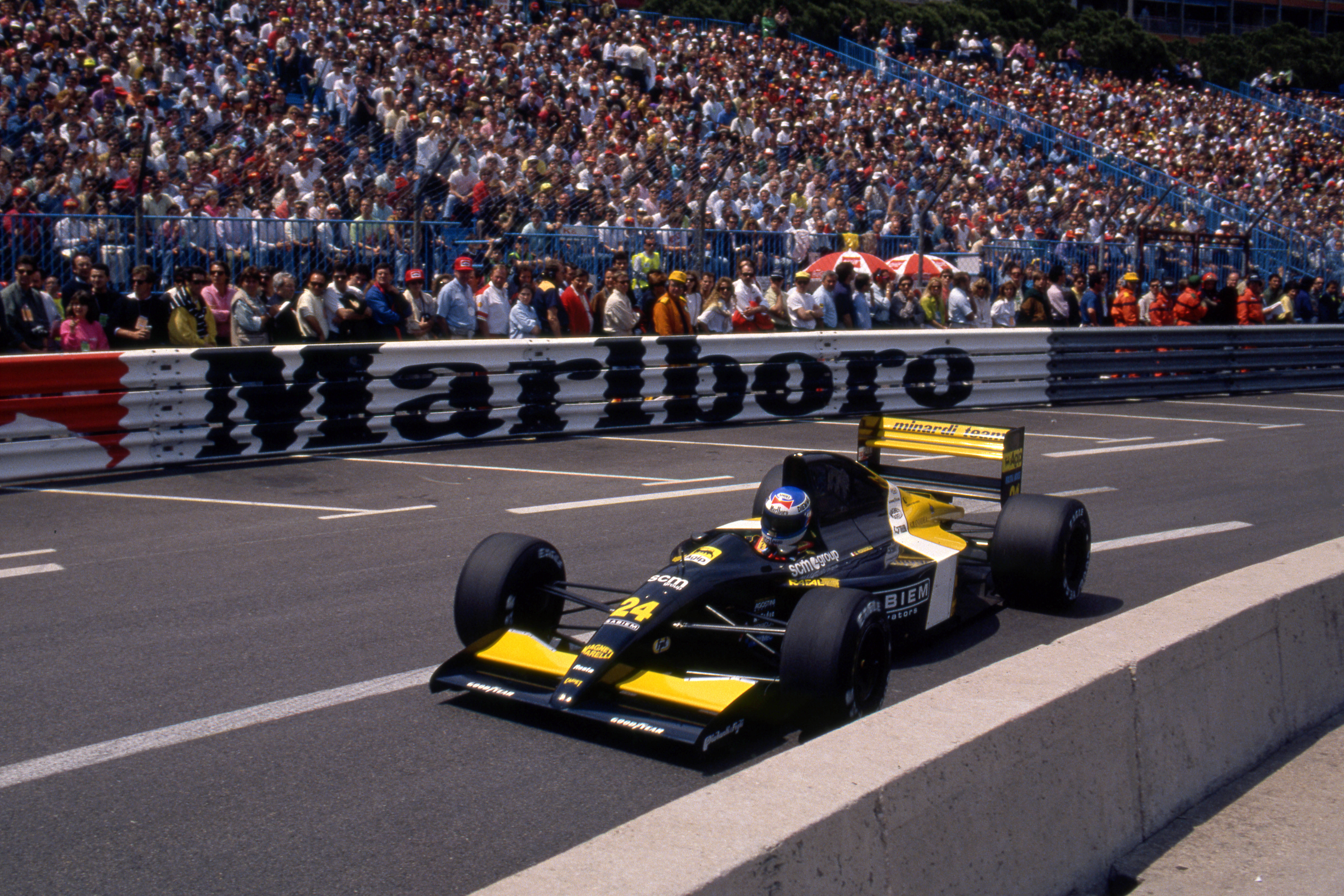 Morbidelli had two full seasons with the team after making his debut in the final two races of 1989, but despite showing flashes of his ability he was often not at the same level as Pierluigi Martini and never managed to score a point.
13 Pedro Lamy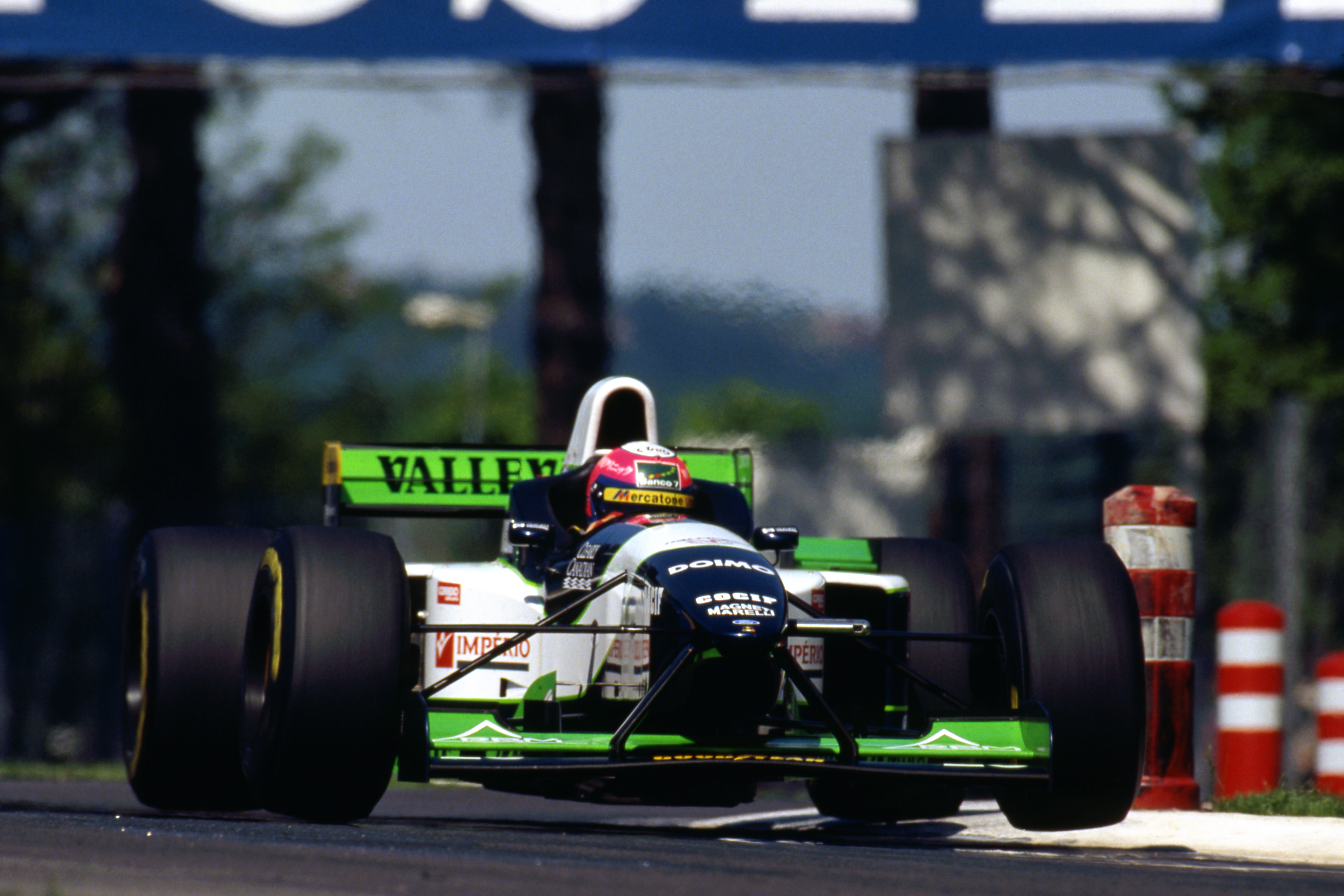 Once a crash-prone, but fast, F3000 driver, Lamy made his F1 comeback in place of Martini in the middle of 1995.
The highlight of his season-and-a-half with Minardi with sixth in the Australian Grand Prix but it was in his subsequent move to sportscars that he was able to show his ability – and continues to do so to this day.
12 Alessandro Nannini
Nannini only finished four times in two full seasons with Minardi in 1986-7, but his speed was clear and earned him a Benetton deal.
Although he never had a top-10 finish, he stacked up well against Andrea de Cesaris in his first season then outpaced Adrian Campos in his second.
11 Michele Alboreto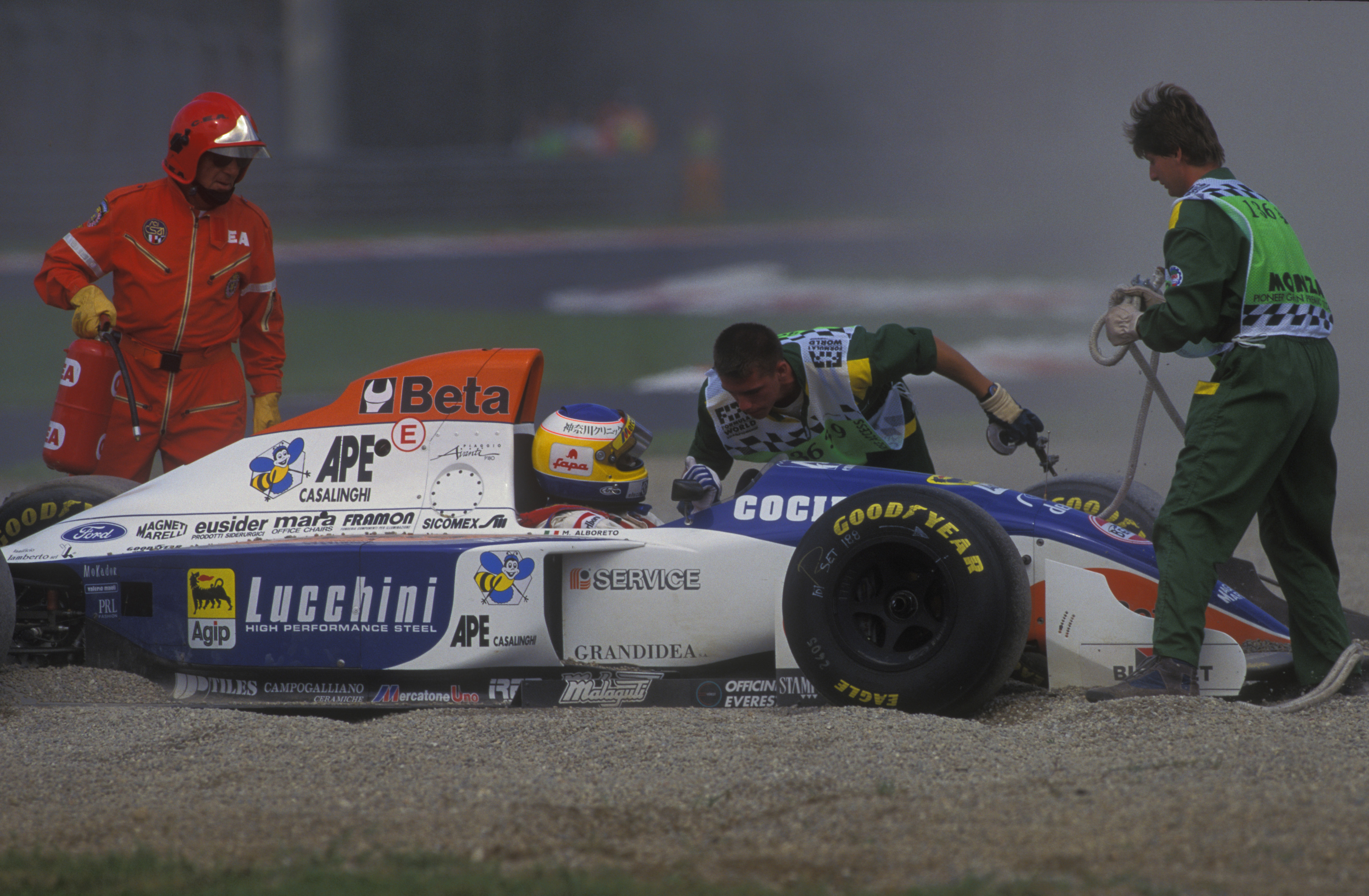 Having been in contention for a Benetton seat in 1994, Alboreto had to settle for Minardi in what proved to be his F1 swansong.
While past his best, he had a decent season and picked up sixth place in the Monaco Grand Prix, although wasn't quite at team-mate Martini's level.
10 Marc Gene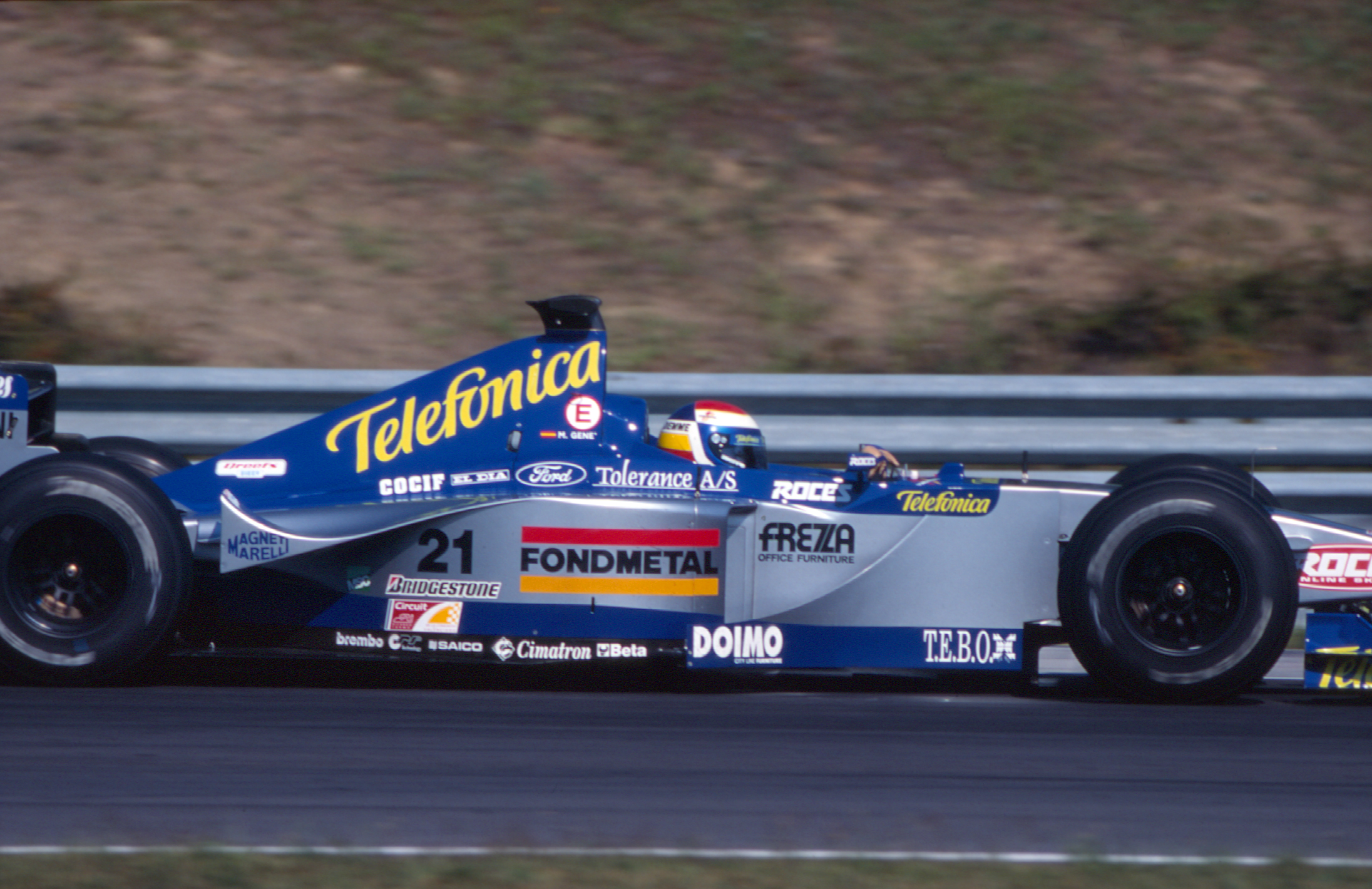 Gene racked up 33 starts across two seasons with Minardi in 1999-2000 and ended its longest points drought – 62 races – with sixth place in the 1999 European Grand Prix.
A quick driver who went on to test for Williams, where he started three races, and Ferrari as well as winning Le Mans with Peugeot.
9 Justin Wilson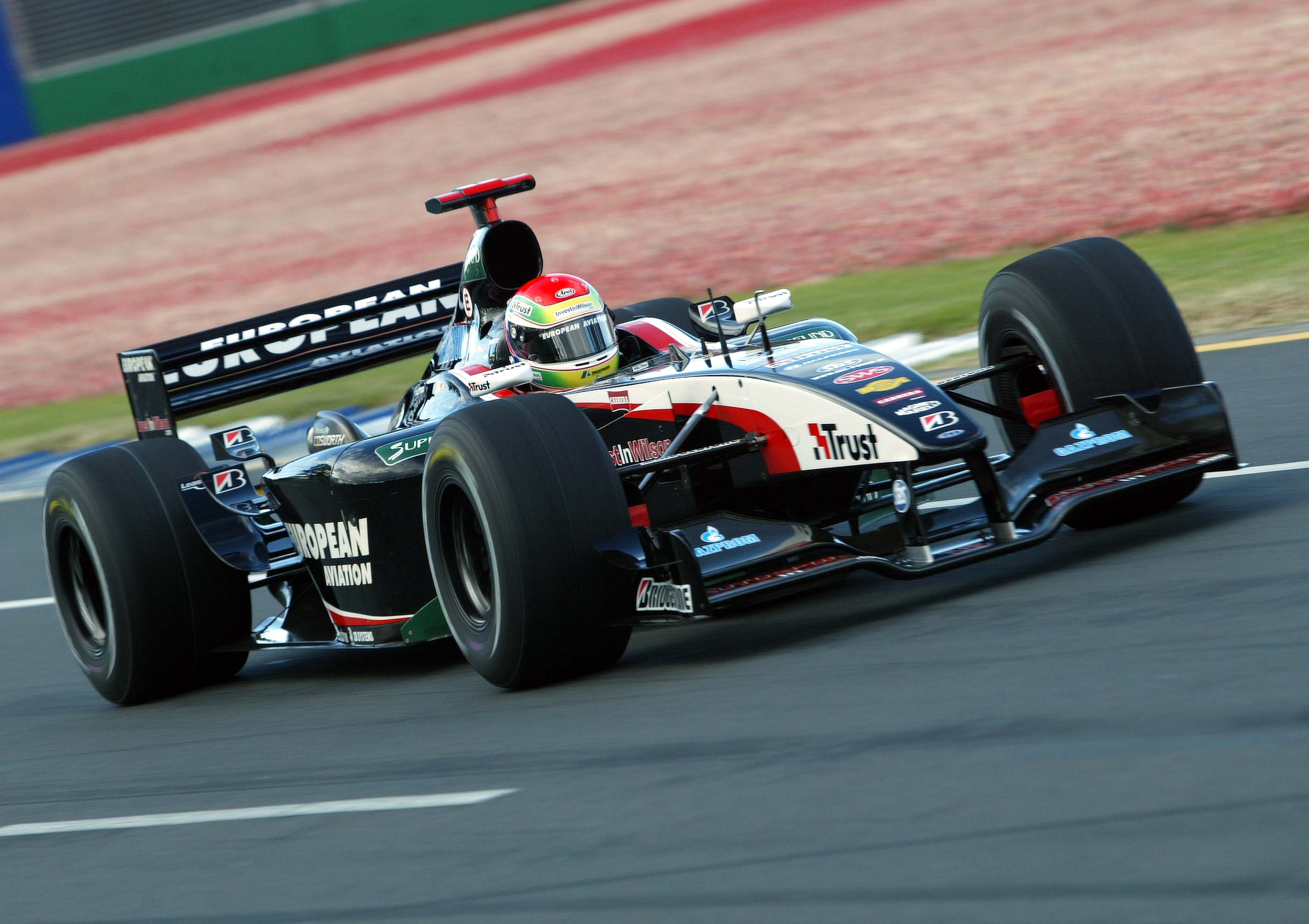 The 2001 International F3000 champion showed his ability after squeezing himself into a Minardi cockpit in 2003 with his pace and his forceful opening laps, earning a Jaguar call-up before the end of the season to replace Antonio Pizzonia.
8 Jarno Trulli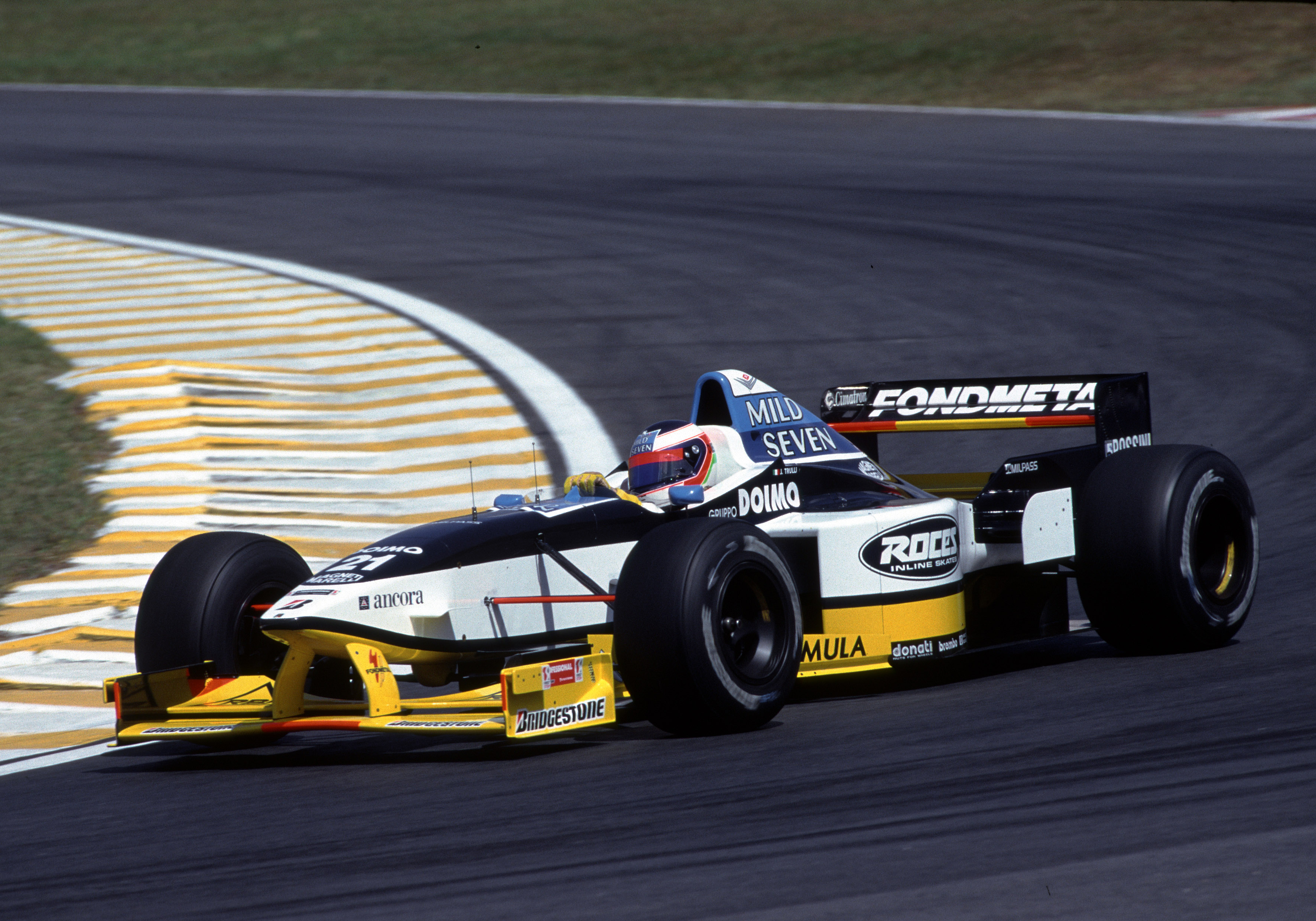 One of many young drivers to get his big F1 break with Minardi, Trulli's speed caught the eye at the start of 1997 (despite him having initially alarmed team boss Giancarlo Minardi by being 10s off the pace on the early laps at his first test).
He spent only seven races with the team before moving to Prost to replace the injured Olivier Panis, and didn't score points, but made a big impression, memorably leading 37 laps in the Austrian Grand Prix before retiring from second place with engine failure.
7 Giancarlo Fisichella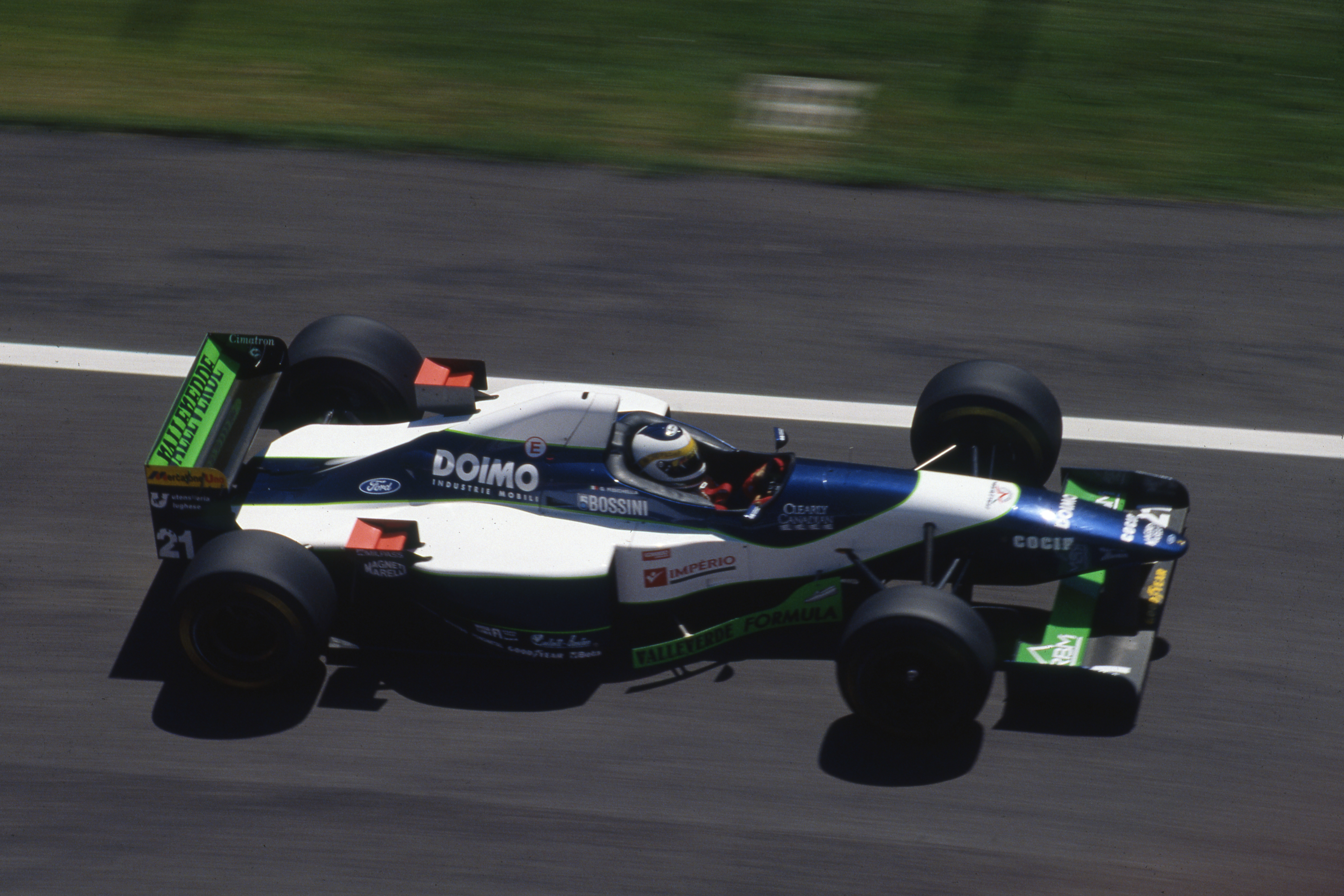 Fisichella only had a tenuous hold on a Minardi seat in 1996 thanks to a lack of funding, sitting out the two South American races early in the season then losing his drive to the monied Giovanni Lavaggi.
But he joined Minardi's roster of star youngsters in his eight outings and earned a move to Jordan in 1997.
6 Jos Verstappen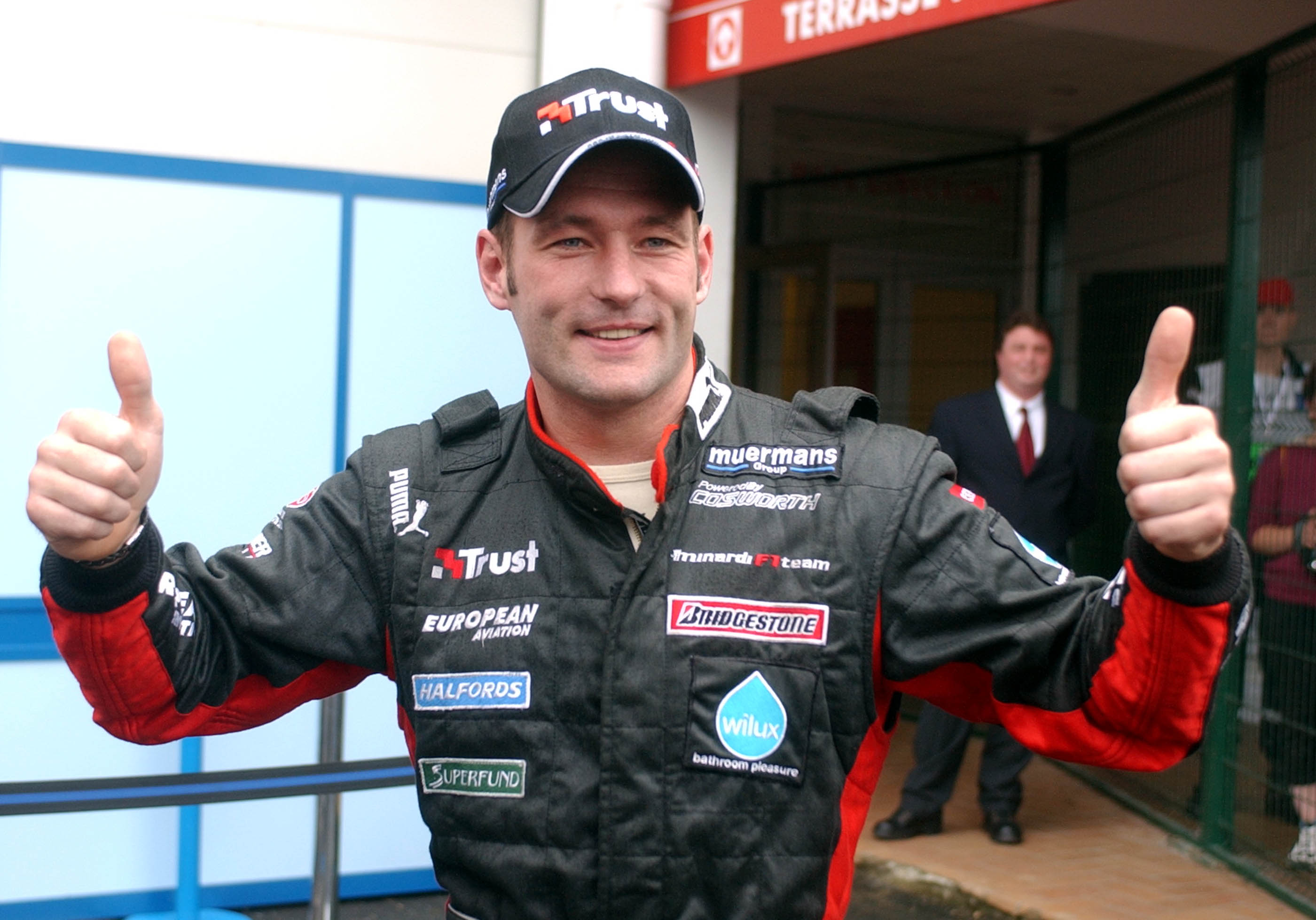 During his final F1 season in 2003, Verstappen never finished higher than ninth but did become the only Minardi driver ever to top a qualifying session – by a massive 2.7s.
Granted, it was in a rain-hit single-shot Friday qualifying session for the French GP (pictured) in which he capitalised on the best of the conditions, but what a moment.
5 Christian Fittipaldi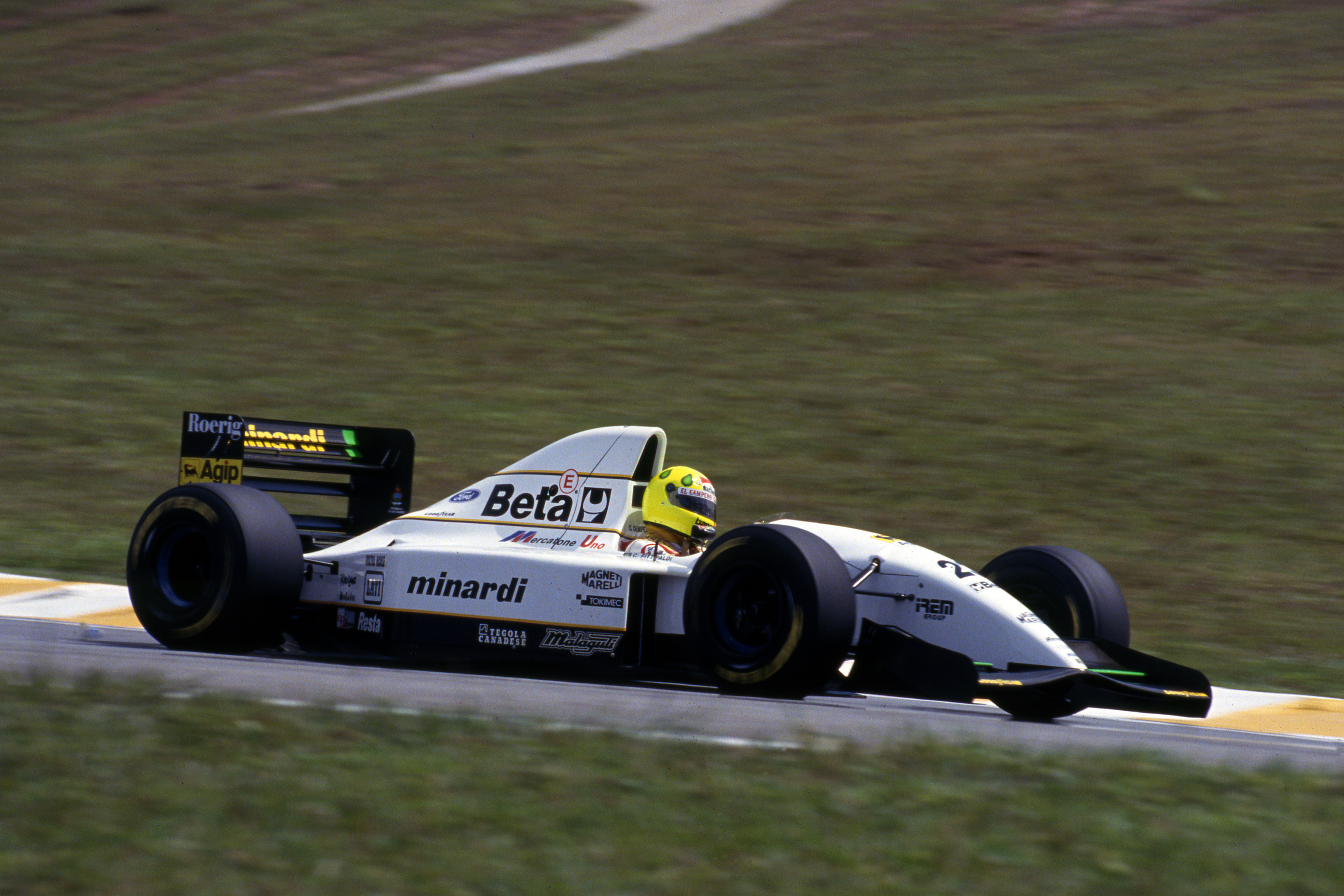 The nephew of Emerson Fittipaldi has a place in Minardi folklore after his car was launched off the back of team-mate Martini's into a back-flip on the run to the line at Monza in 1993.
But Fittipaldi also performed well across 1992/3 – incomplete seasons thanks to an injury and then the team's need for cash – and stands as Minardi's second-highest points scorer with a grand total of six.
4 Luca Badoer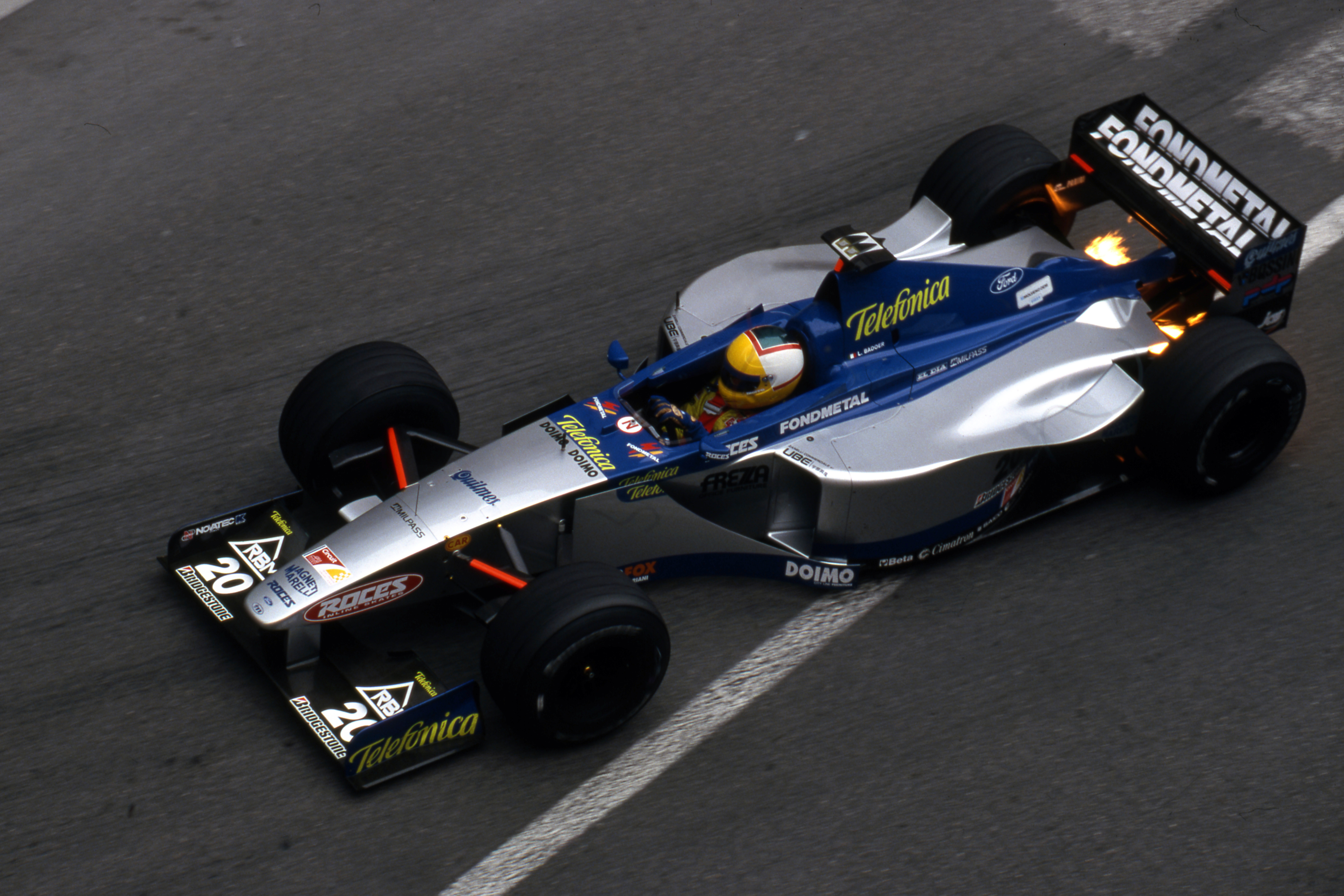 A quick driver whose reputation was destroyed by two underprepared outings for Ferrari in 2009, Badoer holds the record of 50 F1 starts – 30 for Minardi – without a point.
His trackside tears after a gearbox failure cost him fourth place at the Nurburgring in 1999 stand as the most painful moment in Minardi history.
3 Fernando Alonso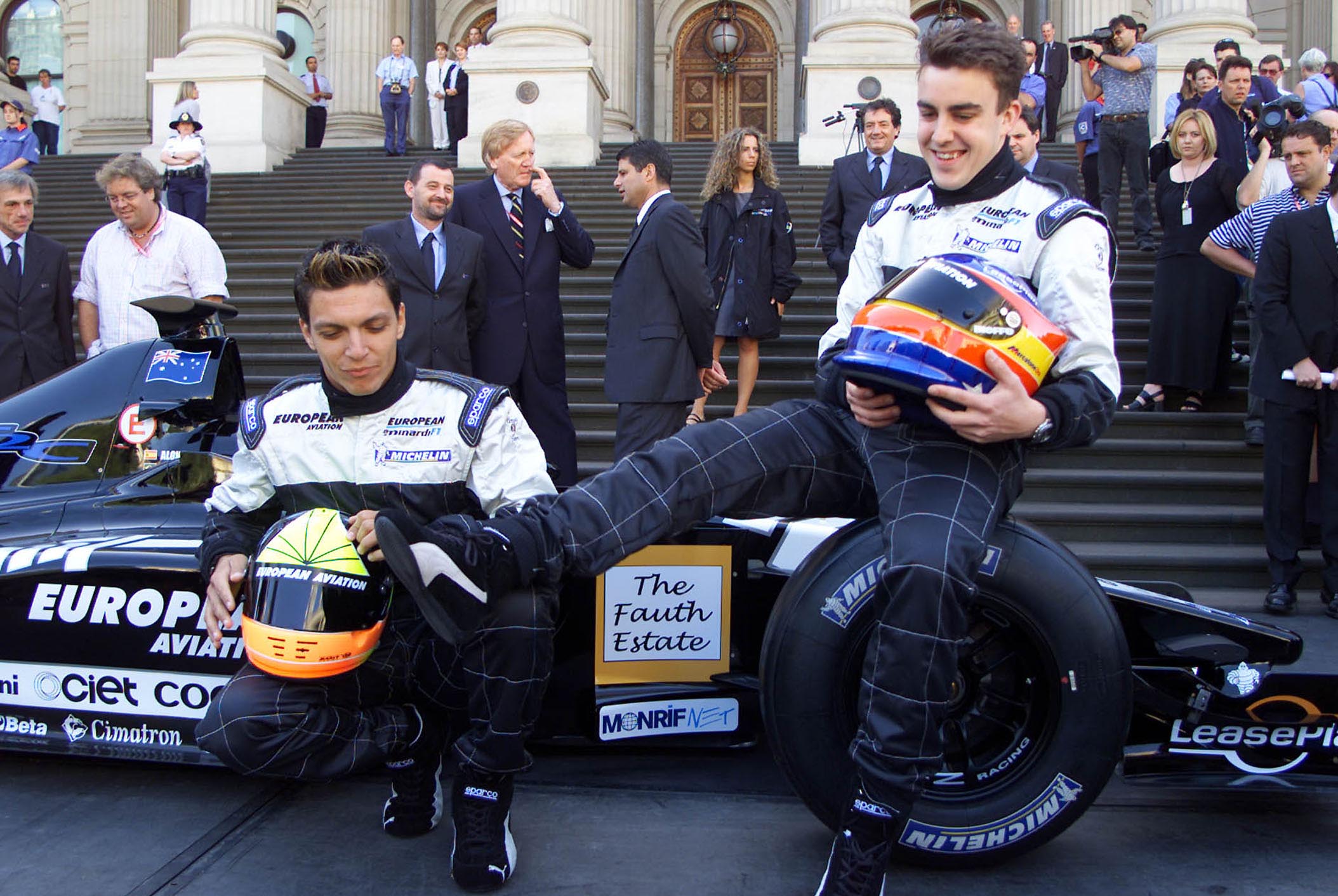 Alonso had just 26 car races to his name and many doubted whether he'd even qualify for his F1 debut in the 2001 Australian Grand Prix.
But he managed 19th on the grid, the first of many special performances that season. Pointless, but brilliant.
2 Mark Webber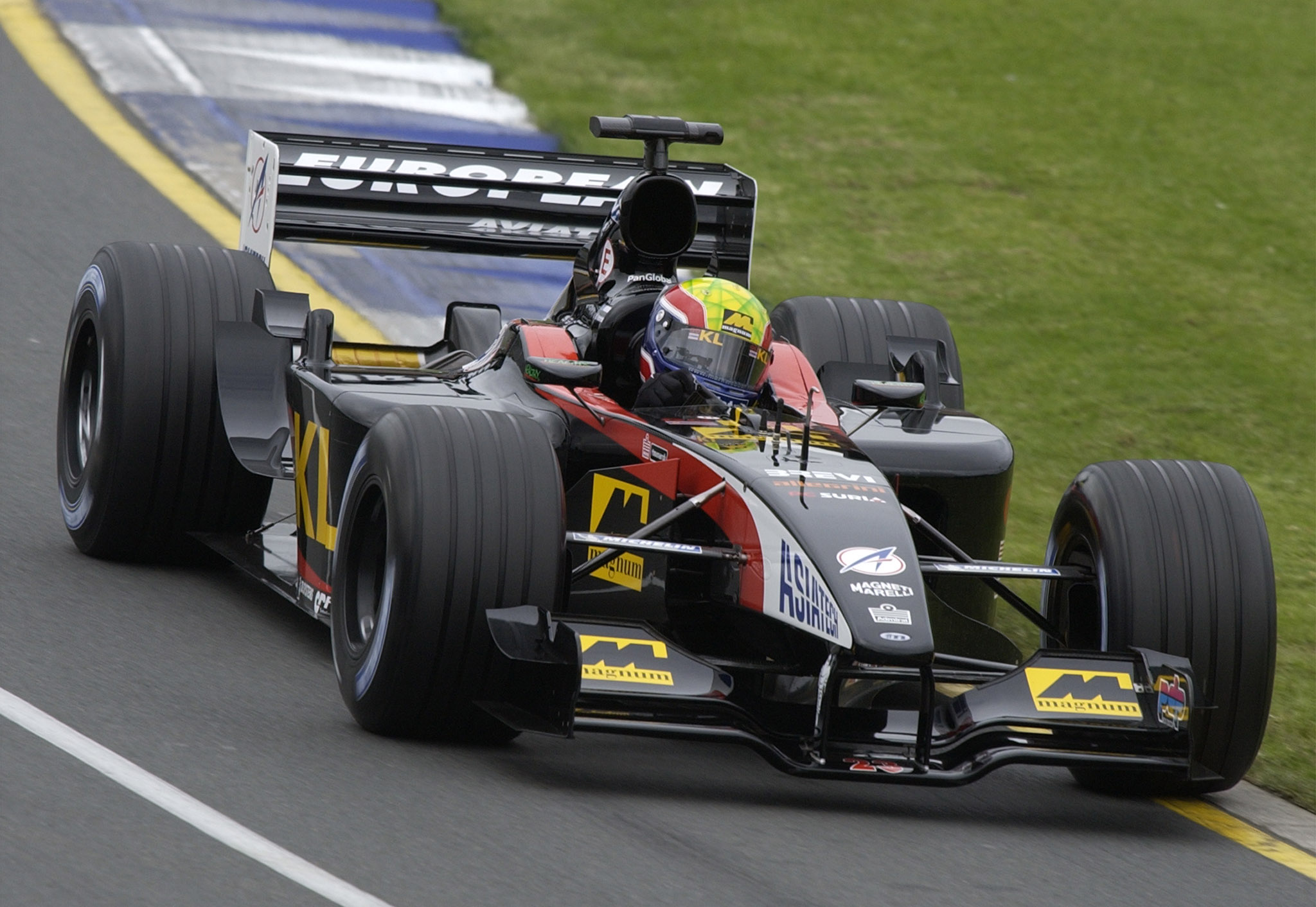 Webber is the only Minardi driver to get on the F1 podium, albeit only to honour his fifth place on debut in the 2002 Australian Grand Prix.
That moment makes him the defining driver of late-era Minardi under Paul Stoddart. And he was seriously quick too.
1 Pierluigi Martini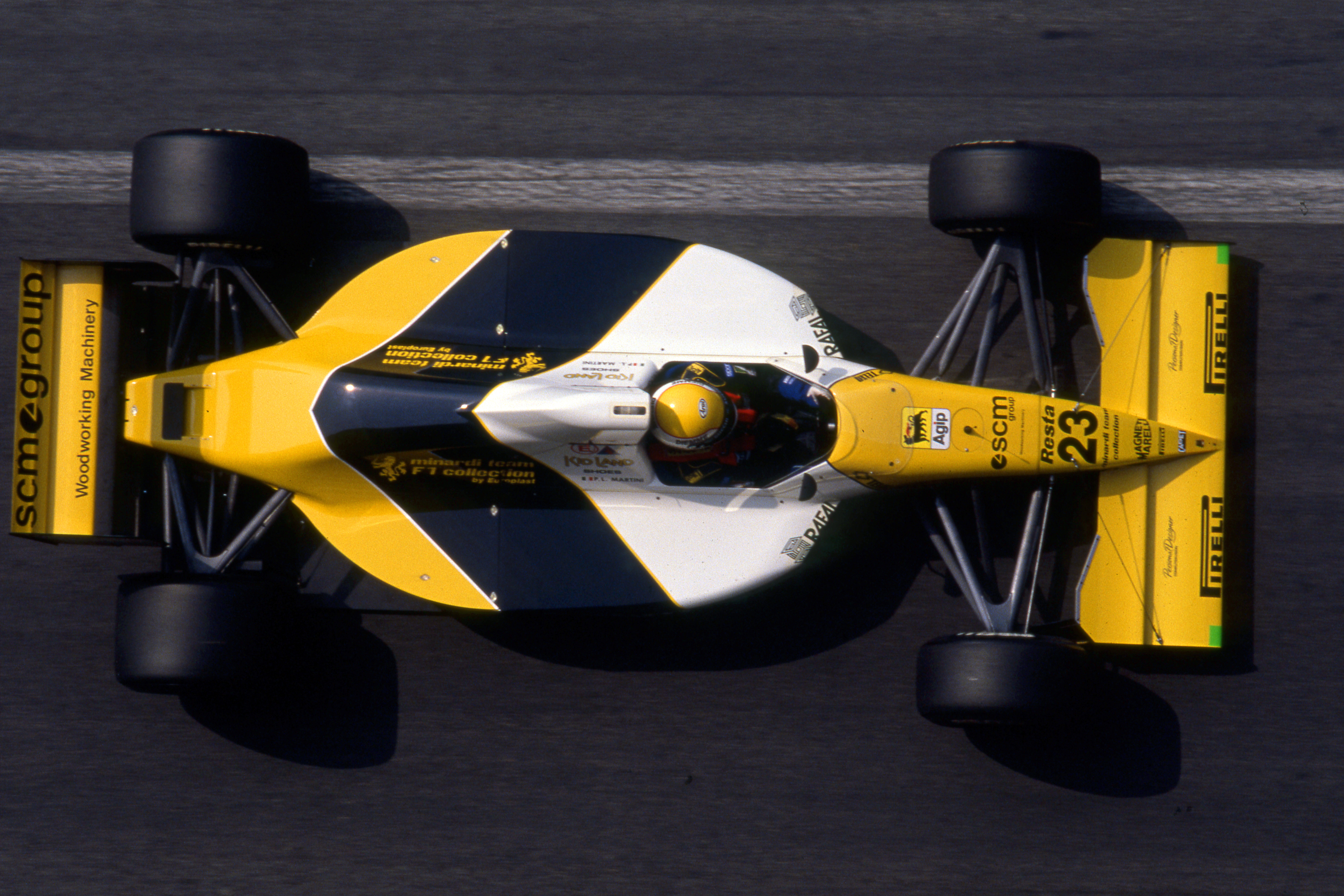 The quintessential Minardi driver. Martini scored 42% of Minardi's points, put one of its cars on the front row at Phoenix in 1990, briefly led the 1989 Portuguese Grand Prix and started 102 races in three stints at the team – more than three times anyone else.
He was quick too and ranks among the best drivers with proper F1 careers never to have stood on the podium.