This cannot keep happening to Sergio Perez. He deserves better than to have to grin and bear derogatory remarks from a senior figure in Red Bull's Formula 1 organisation. The way Helmut Marko talks about him needs to stop.
Marko's questioning of Perez's supposed 'Mexican mentality' is just the latest of many comments about where Perez comes from, used in a critical context.
---
This piece has been updated from the original published text to reflect Marko issuing an apology to Perez for his "offensive remarks"
---
A non-exhaustive list includes suggesting Perez need not be scared about the nearby missile strike in Saudi Arabia last year because Mexico City (the city Perez isn't even from) is also dangerous, joking that Perez may have been drinking tequila the night before the French Grand Prix because he was 'asleep' at a safety car restart, indicating that Perez has ups and downs because he is "South American" and making that same point (and geographical error) again with comments this week to apparently explain why Perez's head is not as focused as that of Max Verstappen or Sebastian Vettel.
In an apparent justification or attempted clarification of that latest remark, according to Austrian media outlet oe24, Marko appeared to have (inadvertently?) doubled down by saying he just meant a Mexican has a different mentality to a German or a Dutchman… which is exactly what everyone inferred from his original comment in the first place. Hence the controversy.
Marko genuinely does not seem to understand why this is a problem. Which is pretty much the problem. One that Red Bull Racing is definitely not blind to, even if its initial public inaction and silence has attracted criticism (more on that shortly). That's why Marko was eventually coaxed into apologising for making an "offensive remark".
It's one thing to scrutinise or even criticise Perez as an F1 driver for his performance. It's quite another to lazily assert that perceived deficiencies exist because he is Mexican.
It would seem odd if Marko set out to offend Perez or anyone else. But that doesn't really matter, not least because ignorance is not an excuse for someone so prominent who has done this so often.
In the apology eventually shared on Marko's behalf he stresses he does not advocate generalising about the people from any country, any race, or any ethnicity. But his various previous marks made it clear Marko believes the 'Mexican mentality' is not only a real thing but absolutely a factor to consider in explaining problems within Perez's performances.
To him it was probably an indiscriminate observation. It wasn't. it turned the idea of anti-Mexican sentiment into something tangible and proves the threat is real.
Perez has talked about this before. Primarily, he experienced it before he got to F1. But it is a concern that has persisted. And if anyone believed it was fictionalised, Marko's comments are a clear counterargument to that.
This is not something that can just be shrugged off as 'they are a product of their time'. Marko is a well-known figure with enormous influence and reach, who is regularly given big platforms to speak about F1 and all matters Red Bull. What he says has added impetus and can do more damage to the person he's talking about, in this case Perez.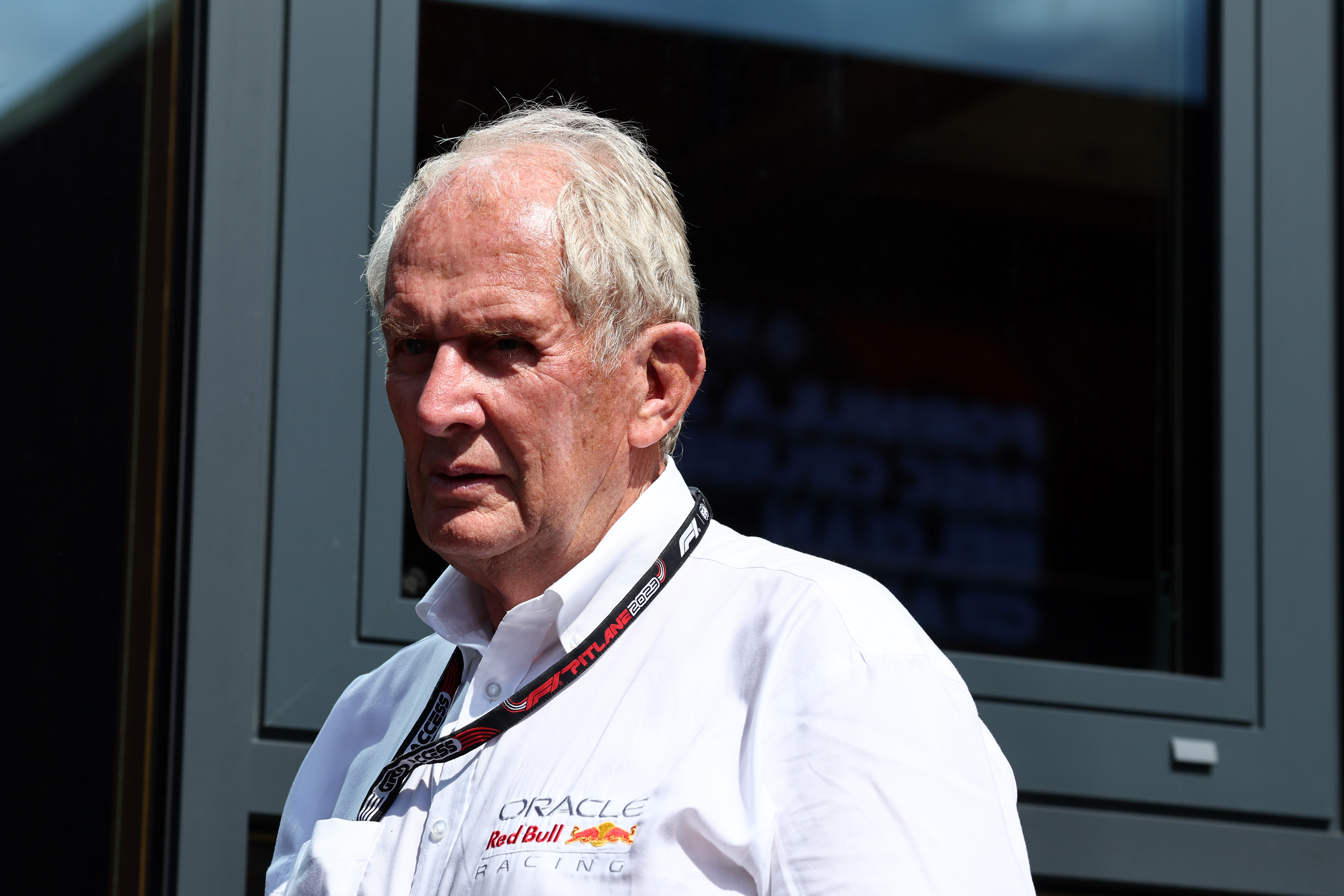 You might wonder why Red Bull Racing didn't do anything about it immediately. Well, the simple answer is he is not a Red Bull Racing employee. He's not their official spokesperson. He's an advisor, affiliated with the parent company Red Bull GmbH, who has previously only ever answered to Dietrich Mateschitz, the man behind the Red Bull F1 empire and Marko's long-time friend.
So, while Marko does represent the Red Bull brand when he appears on Red Bull's channels, wears Red Bull team gear at races, and wields obvious influence on Red Bull's F1 operation, he exists independently of the Red Bull Racing structure.
He's previously been allowed by the Red Bull side to be a loose cannon. As a result, Marko's not accountable to anyone within Red Bull Racing, which could not unilaterally do something about him even if it wanted to.
Outwardly it looks super easy to issue a statement distancing the team from his comments or condemning him. But if the team doesn't actually have the authority to do that, it can't. What it does or says relating to Marko needs to follow Red Bull GmbH's lead.
That's a problem that only the Red Bull parent company could address in the past, and never did. Now it has – because it can.
There's a new broom sweeping through Red Bull. There have already been suggestions of Marko locking horns with Oliver Mintzlaff, the chief executive of corporate projects and investments whose remit covers the Red Bull Racing and AlphaTauri F1 operations.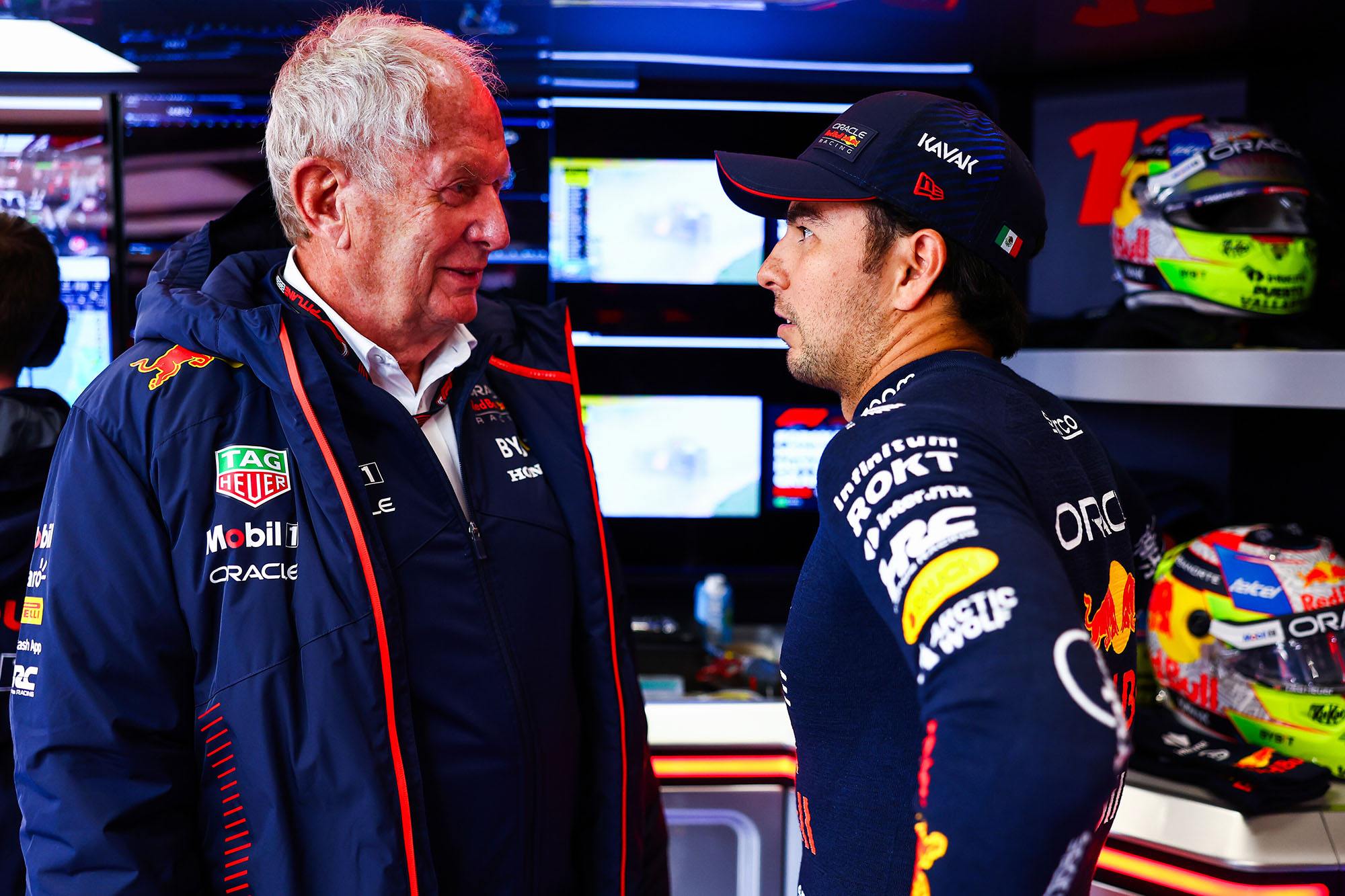 Absorbing the F1 teams into a more corporate set-up means the likes of Marko suddenly exist in a defined structure, where accountability is not optional. Marko wasn't a fan of that when it started – following Mateschitz's passing – and although he has played down any rift since then, matters like this are only going to stress test that relationship.
This was an opportunity for Red Bull GmbH to show who is really in charge and to show what kind of company it wants to be. It marks a serious shift that Marko was pushed to take responsibility for what he has said.
If Red Bull had taken no action, then Red Bull Racing would probably have had to toe the party line as well. Marko would remain unchecked, have been able to shrug it off as an unexpected fuss, and the cycle would likely repeat.
Perez, among others, deserves more than that. Red Bull was right to stand by its driver and stand up to a previously untouchable figure.