Sergio Perez's indication that he is considering his Formula 1 future on his own terms hints that the reality of being Max Verstappen's team-mate at Red Bull has taken its toll.
Going through a real pummelling at the hands of an outlandishly good team-mate is hard to come back from – just ask Valtteri Bottas, who eventually came to terms with the fact that he was never going to beat Lewis Hamilton at Mercedes over a season.
Stressing the need for "an environment where I feel I can contribute" and admitting he will consider his options post-2024 if he determines Red Bull won't be such an environment suggests that Perez knows he could be reaching the end of the line himself.
None of this detracts from the fact Perez fully intends to stay with Red Bull for next year and wants to keep winning races if he can. But after attempting to sustain a belief he really can be a championship contender alongside Verstappen, Perez seems to have let that go. And maybe he thinks the writing is on the wall.
There's a common theory that the Red Bull is built for Verstappen and is fast but tricky to drive. The counter-argument, which both Verstappen and Red Bull team boss Christian Horner have made recently, is that the team's just building the fastest car it can and Verstappen's prodigious talent and adaptability make it work.
But as previously outlined, the RB19 is at least partly built around Verstappen, because he can handle certain car behaviour in a way Perez can't. That's why for the second year in a row Perez is talking about struggling with the car as it has been developed because it is evolving away from his preferences.
He's pinpointed how the car felt from the Spanish GP onwards as a key turning point.
"What happens once we got to Barcelona, I can't explain, what changed so much in the car in how you take the corners," he told Fox Mexico.
"Today I have to drive the car in a very different way."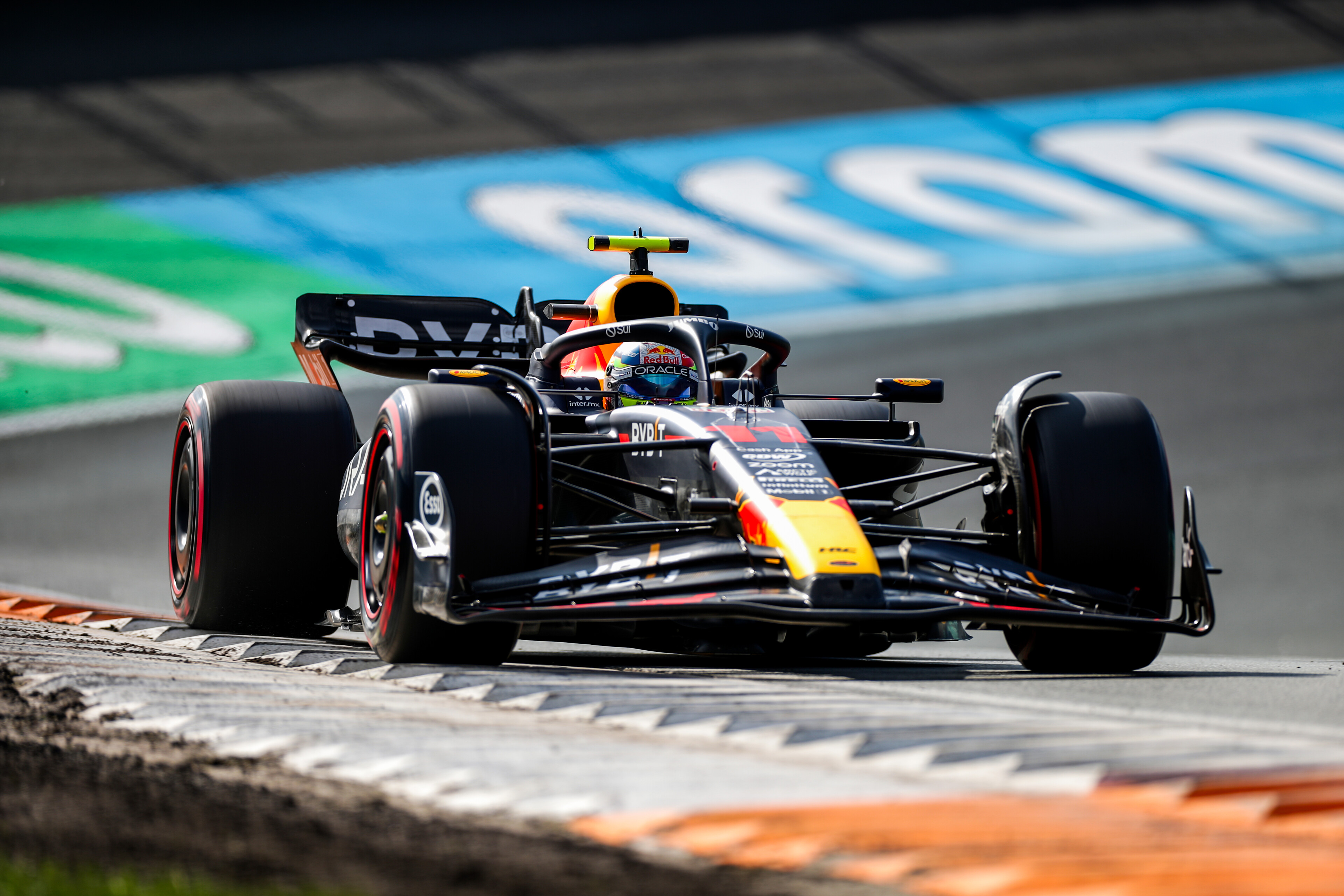 Perez will never be the development priority in such an environment and as such he knows this car is never going to be tailor-made for him. He needs certain circumstances to get close to or potentially beat Verstappen, like earlier this season in Saudi Arabia and Azerbaijan.
The problem is that Verstappen keeps finding ways to get better and fix his weaknesses. And ironically it was the day Perez took his most recent win for Red Bull that the tide started to turn so crushingly towards Verstappen this year.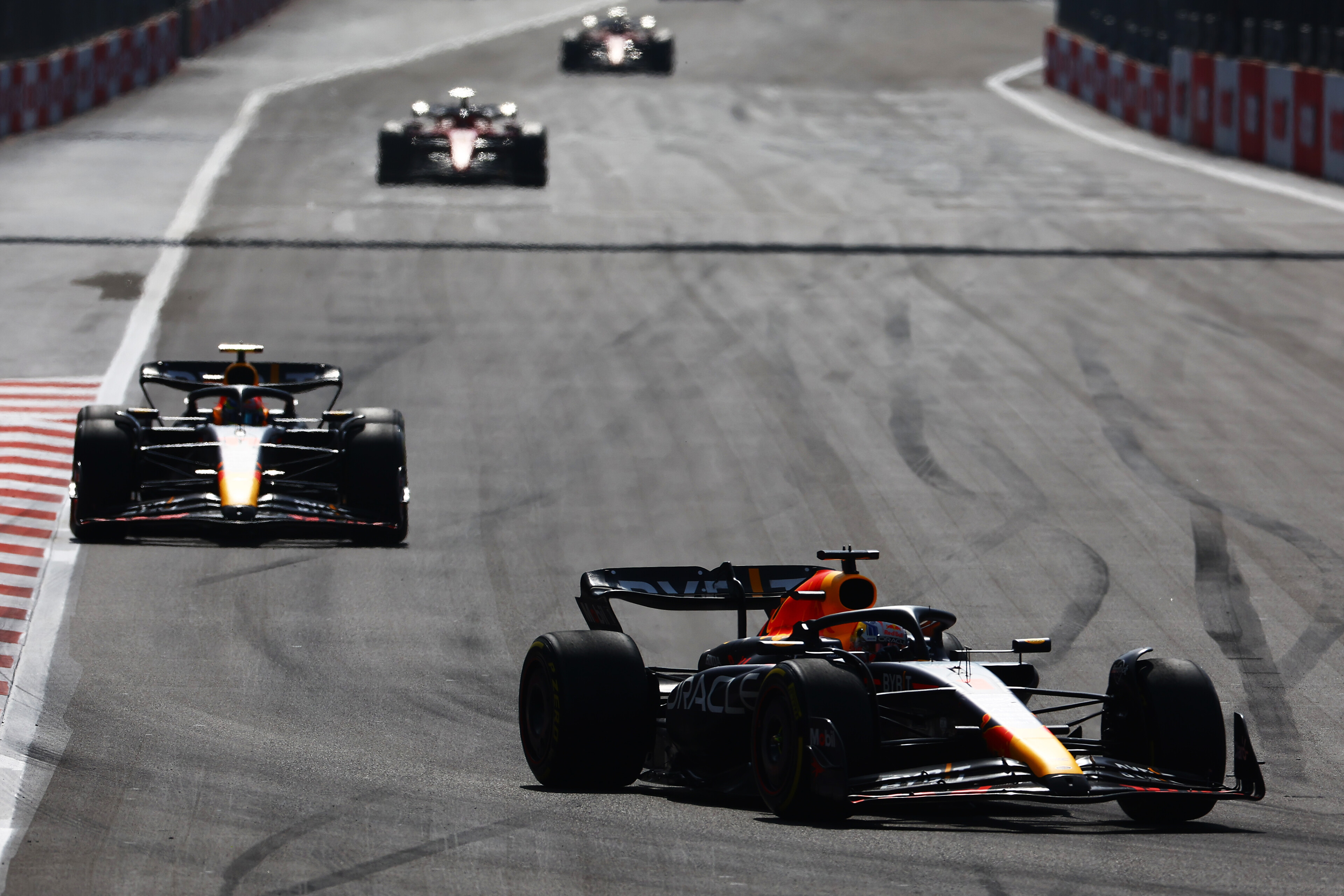 As Verstappen gave chase to Perez around the streets of Baku, he started playing around with settings he could adjust in the cockpit to give himself a better feel.
Verstappen hinted at this straight after the race, saying he'd had to make some adjustments with his 'tools' to get used to the different tyres being used this year, which give more front grip.
Given Verstappen thrives on having a positive front end, getting more grip from the tyre actually created a balance problem for him, and at certain tracks he was hurting his rear tyres too much compared to Perez.
Verstappen expanded on it later in the season after taking another crushing victory at Zandvoort: "I learned a lot from the race in Baku, how to do some things with the car, how to set it up.
"I basically implemented that and it has helped me on every track."
By playing around with various settings including brake bias, the differential, and engine braking torque maps, and adjusting his braking technique, Verstappen layered in various approaches before clicking with the RB19 in a powerful way.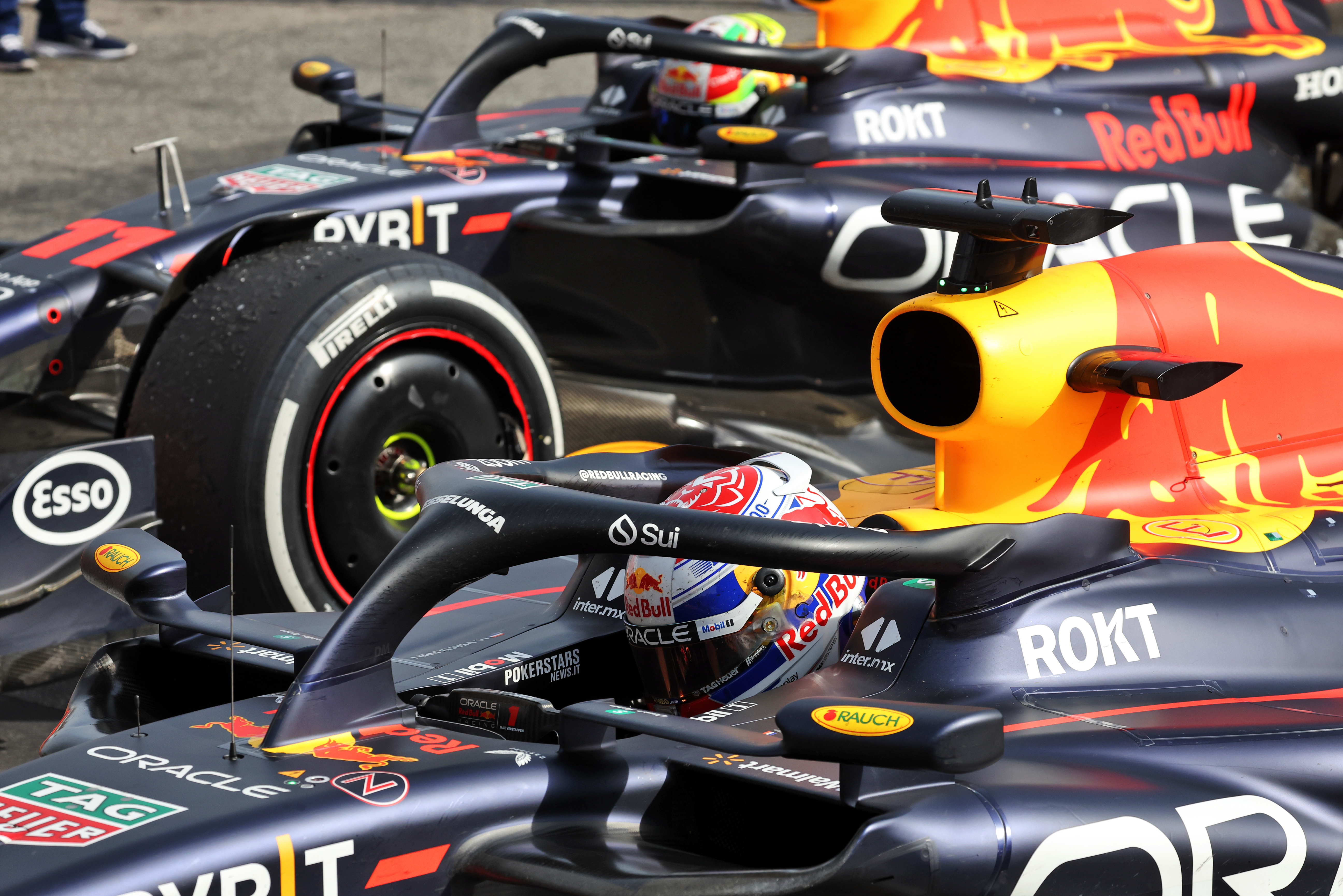 While it was too late in the day to stop Perez winning that race, it was a big step towards eradicating the few relative strengths against Verstappen that Perez could hope to have.
The upshot is even Perez's advantages aren't really advantages anymore. He's being beaten emphatically. And this is all happening in a Verstappen-centric environment.
Is it any wonder he is beginning to think about an exit strategy?
While it would seem foolish for him to walk away from the best team and car on the grid, the outright most competitive option for Perez really might not be the best. It's all about whether this current trend continues at Red Bull or whether he's able to be as comfortable with the car as Verstappen is.
"I have no doubt that I will finish my contract and that it won't be my last in Formula 1 either," Perez told Fox Mexico.

"I hope for more years here at Red Bull, that we have a year where I really feel we take a step forward and where both drivers can feel comfortable with the car."
Perez has had a good F1 career already and endured well for someone who has often been underestimated and written off as a pay driver. But this is not his whole world.
Not to labour an earlier point, but it's a gruelling mental and personal experience to be beaten week in, week out and the upside of potentially winning the title is pretty much non-existent alongside Verstappen.
Perez is starting to sound like he accepts that fact. And he will have reasons to walk away. Remember, he loves his family – Perez seriously thought about quitting F1 to spend more time with his wife and kids when he was unceremoniously ditched by Racing Point despite being under contract to make room for Sebastian Vettel for 2021.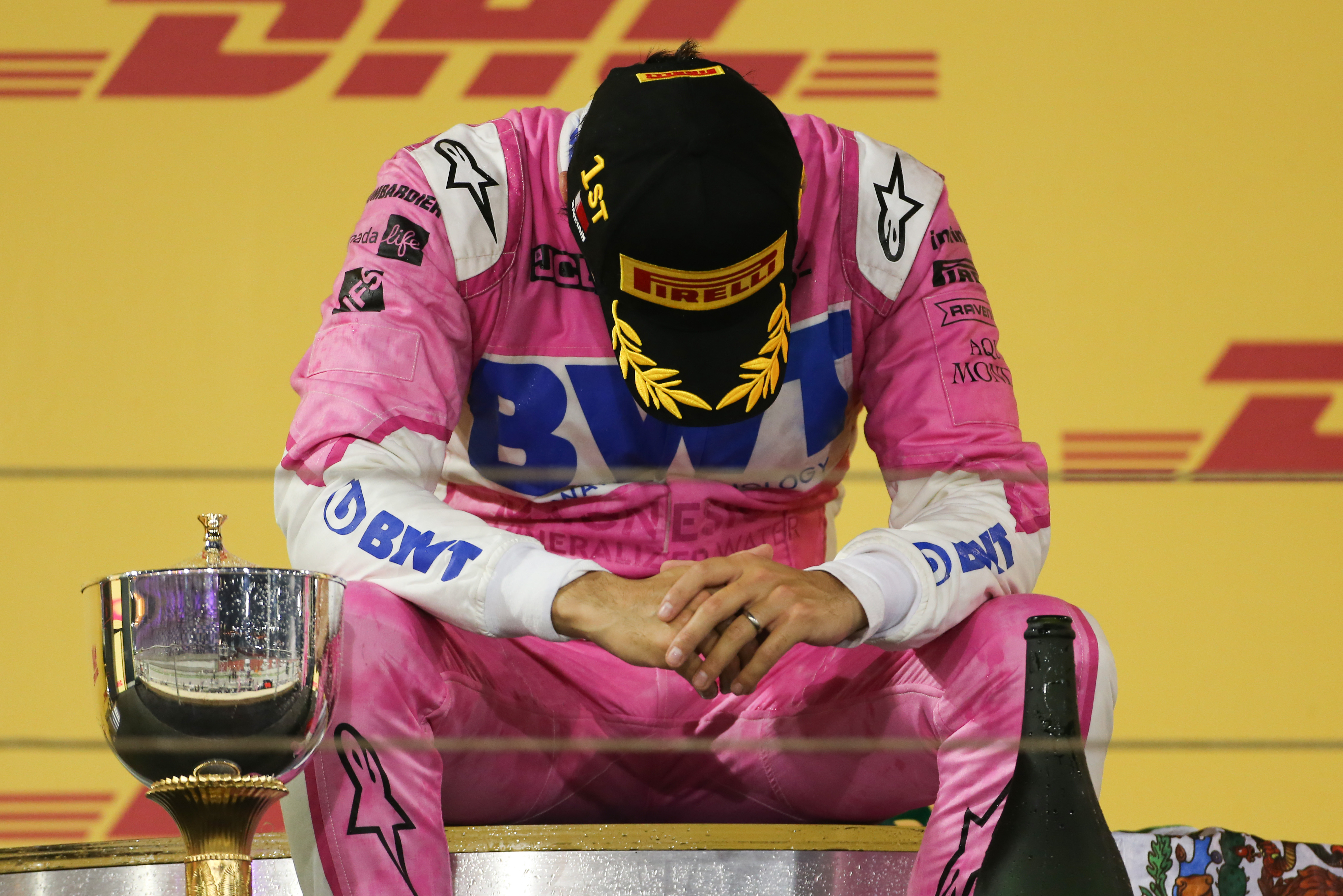 "I've got my family, I want to see my kids growing, and so many other things," he said in 2020.
"I can imagine a life without motorsport."
Of course Bottas accepted the same fact when up against Hamilton but he still wanted to remain in F1 once his time at Mercedes came to an end, hence why he signed a multi-year deal with Alfa Romeo that was only ever going to provide top-tier midfield machinery at very best.
It appears Perez has that same motivation but only if the right opportunity is available.
The Red Bull opportunity stopped Perez from walking away entirely. But now that seems to be coming to an end one way or another – either by Perez not engaging in another contract renewal or Red Bull wanting someone else.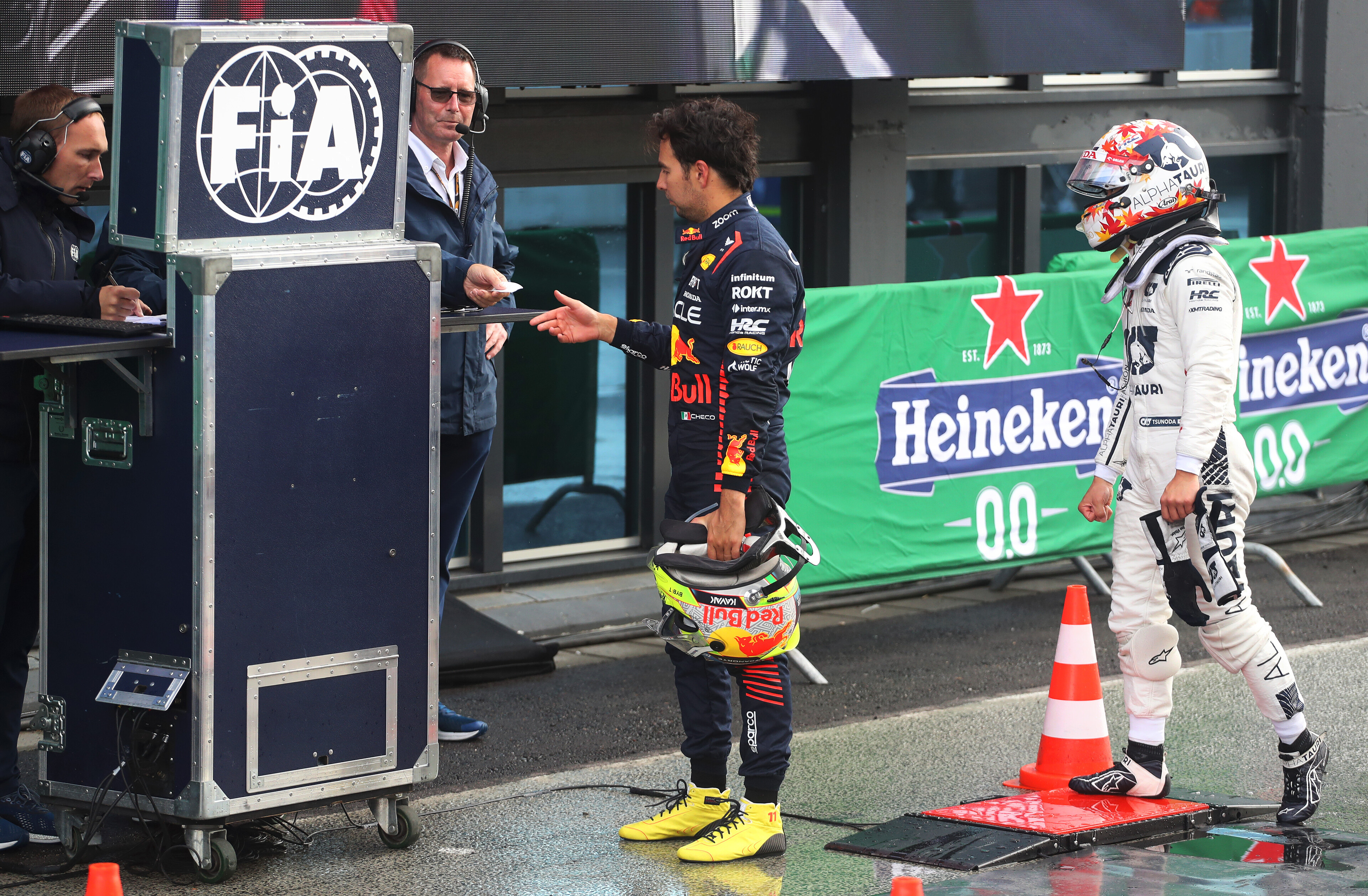 So, will Perez have an attractive enough proposal to further delay switching to a better work-life balance? He will need to weigh up what is worth sticking around for. What he wants is simple – a chance of winning races and/or an exciting project. But whether he can get it is another matter.
Whenever Perez leaves Red Bull it will be to say goodbye to F1 altogether or to step back down the grid.
If he is to continue it will depend on how big a step Perez is willing to take. If he calls it a day entirely because there isn't the right opportunity on the table, nobody should hold that against him.