Sergio Perez has given the first indication that he'll explore options outside of Red Bull before his current Formula 1 contract expires at the end of 2024.
Perez's future at Red Bull has repeatedly been called into question in a season where team-mate Verstappen has romped to 10 consecutive grand prix wins and now Perez has admitted for the first time that he'll look at other options alongside a potential stay at Red Bull beyond his current deal.
"With the season we have had, it is important to hold the next races in an environment where I feel I can contribute. And that place for 2024 [he likely meant to say 2025 given his next statement] is not here, we will have to look for other alternatives," Perez told DAZN Espana.
"But right now, my main focus is to be here, win more races, continue winning championships with Red Bull. I have a contract until next year and at some point next year we will sit down and talk."
Mark Hughes's verdict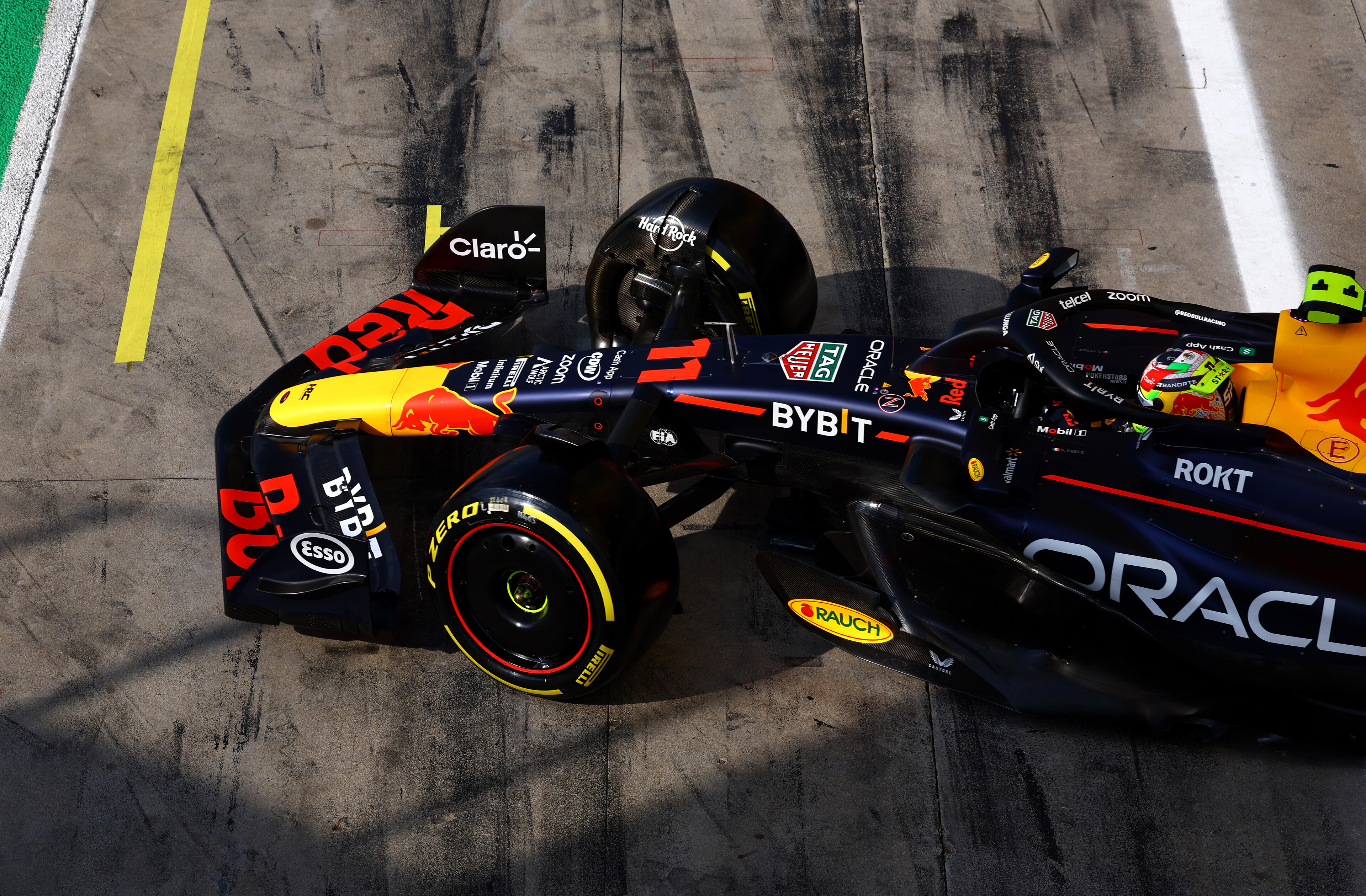 This is the first confirmation from Perez himself that 2024 may be his last season at Red Bull and that although he would like to discuss '25 and beyond, if he doesn't feel he can contribute he's ready to accept his contract not being renewed.
If that does turn out to be the case, what would his options be? Earlier this year, before Max Verstappen increased his advantage over him so drastically, Perez said, "With a family at home in Mexico, I wouldn't be doing this if I did not believe I could win the world championship."
It's difficult to see any other world title-calibre team offering him a ride. Could he make a Valtteri Bottas-style switch to a smaller team looking to use his experience? Perhaps, but would he have the motivation to do so, given how many years he slogged away in less-than-fully competitive cars before he got his Red Bull opportunity?
Would a smaller but ambitious team be convinced of his speed and motivation? Anyone who goes up against Max Verstappen in the same team ends up damaged goods to an extent.
Given how he will likely be perceived on the marketplace and what he has said about what keeps him doing this, the obvious post-'24 scenario for Perez is probably an honourable retirement as a multiple grand prix winner and national hero.
If – and it's only an if at the moment – Red Bull does not wish to renew Perez's contract, what might it do instead? Lando Norris – whose McLaren contract runs to the end of next year – has been mentioned a lot in this connection recently and at Monza, when asked about the idea of having his friend Verstappen as his F1 team mate, Norris said: "It's definitely something I would be open to in the future. I think it'd be great to work alongside someone like that and, at the same time, see where I can really stand against him. I'd be open for it."
Helmut Marko and Christian Horner are both open admirers of Norris' abilities and have tried twice already to sign him – and each time he has instead signed deals with McLaren. He is probably – at this moment in time – the team's number one choice, despite its in-house options of Daniel Ricciardo, Yuki Tsunoda and Liam Lawson. But things can change fast in F1.