Ferrari team principal Fred Vasseur's style when he faces the media after each Formula 1 grand prix will be very familiar to anyone who has ever watched a television interview or FIA press conference feed.
He undercuts serious questions with a joke, blocks potentially controversial ones with a straight bat and does everything he can to avoid feeding the storm clouds that regularly gather around Maranello.
The assembly after the Italian Grand Prix would have had a very different tone had the instruction, which Vasseur said he had the last call on, for the drivers to fight a "no-risks" battle on the track backfired. Hearts would have been in mouths on the Ferrari pitwall had the team's good result been jeopardised. As Leclerc put it, "Carlos was on the limit of the regulations on braking and I was on the limit of regulations attacking, so we both did [take risks], but it ended well so it's all fine".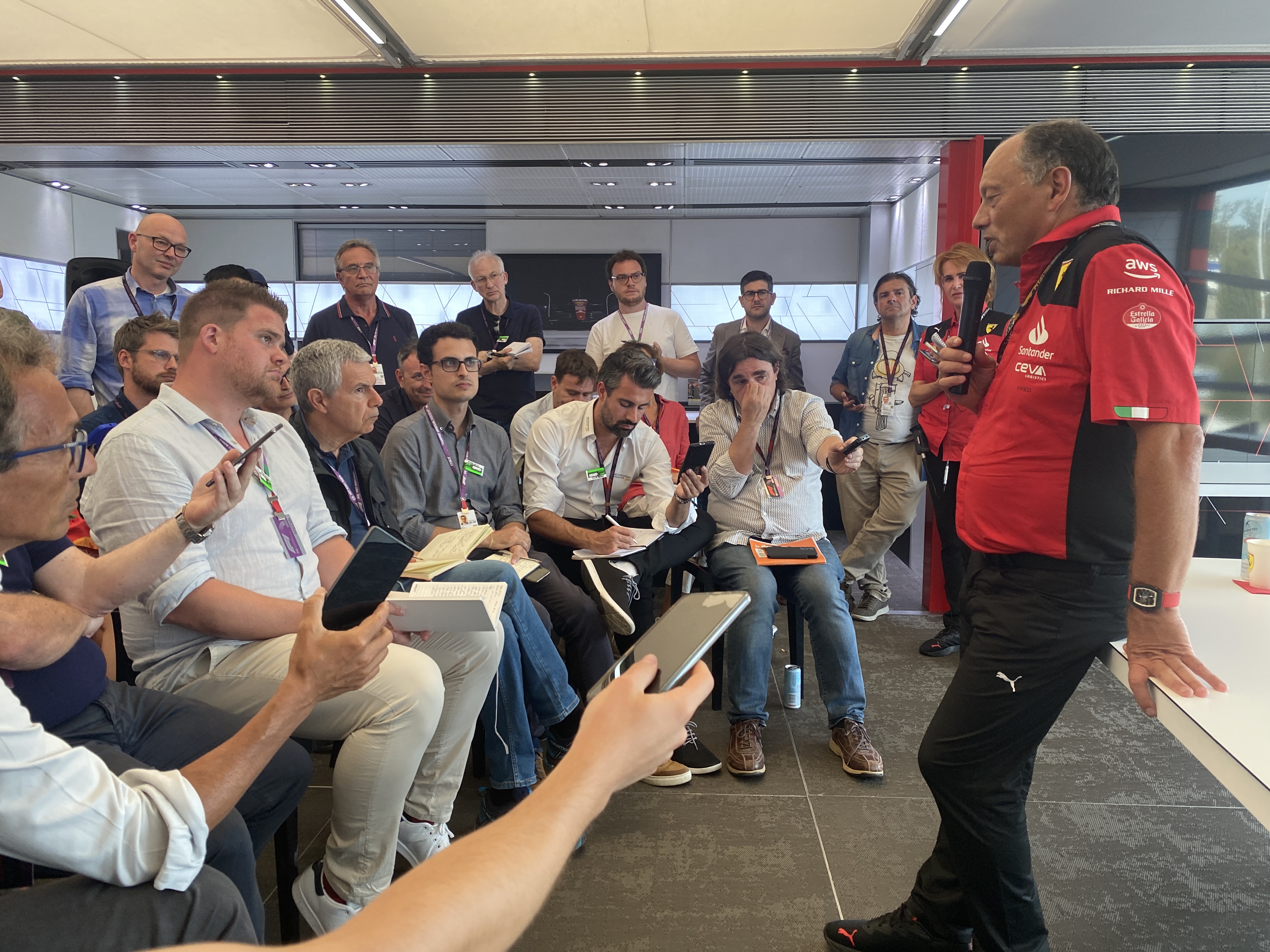 Vasseur shared that view. The opening question was, inevitably, about the decision not to order them to hold positions. His counter was that had he ordered them to hold position, there would have been questions about that approach and while he admitted that facing the possibility of something going wrong was "not very comfortable" he was right to trust the drivers.
"I trust them but I told them no risk at all," said Vasseur. "It's always relative, the notion of no risk is relative, but it's a happy end and I'm quite proud of the decision and of the job done by the drivers today."
It was very different to the approach ex-Ferrari man Andrea Stella took in his role as McLaren team principal when talking about his drivers' clash – he was crystal clear that "this is not acceptable". But that's because the circumstances were very different. What Vasseur needed to emphasise was the qualified success that the drivers had delivered.
That applied also to the team, which took its best two-car result of the season in third and fourth and, realistically, achieved about as much as could be expected. While the Ferrari is fast in low-downforce trim and grabbed a famous pole position, the Red Bulls were always stronger in the race so this was probably the best possible result in a straight fight.
The logical question is did what happened on track really qualify as no-risk? The Race put it to Vasseur that what happened would appear to fall outside of the concept of no risk and asked how he saw the risk level. Vasseur wisely chose to keep his own council.
"I won't make any comment and I don't want to have a polemic on this," he said. "If I froze the situation, I would have had exactly the same question – oh why did you freeze, it's not the spirit of the race and so on.
"You can always say that it was a bit too much or not but at the end, both drivers finished the race and I'm more than happy with the outcome of this."
Of course, Vasseur will be well aware of the potential consequences and he's sharp enough to recognise that the risk level was too high. Only he and the drivers will know exactly how this is dealt with, but most likely a soft-touch approach whereby both are reminded that if they want to be given the freedom to race they need to take a no-risk instruction seriously. After all, eventually, it will go wrong so Ferrari needs to be able to trust its drivers not to take liberties when given that freedom.
That's just part of the day-to-day challenge of running any F1 team, let alone Ferrari. And with spirits up after the race, Vasseur should find it easy to make his point in a relaxed way so that both drivers understand what's expected of them. But that wouldn't necessarily have been a discussion for Sunday evening.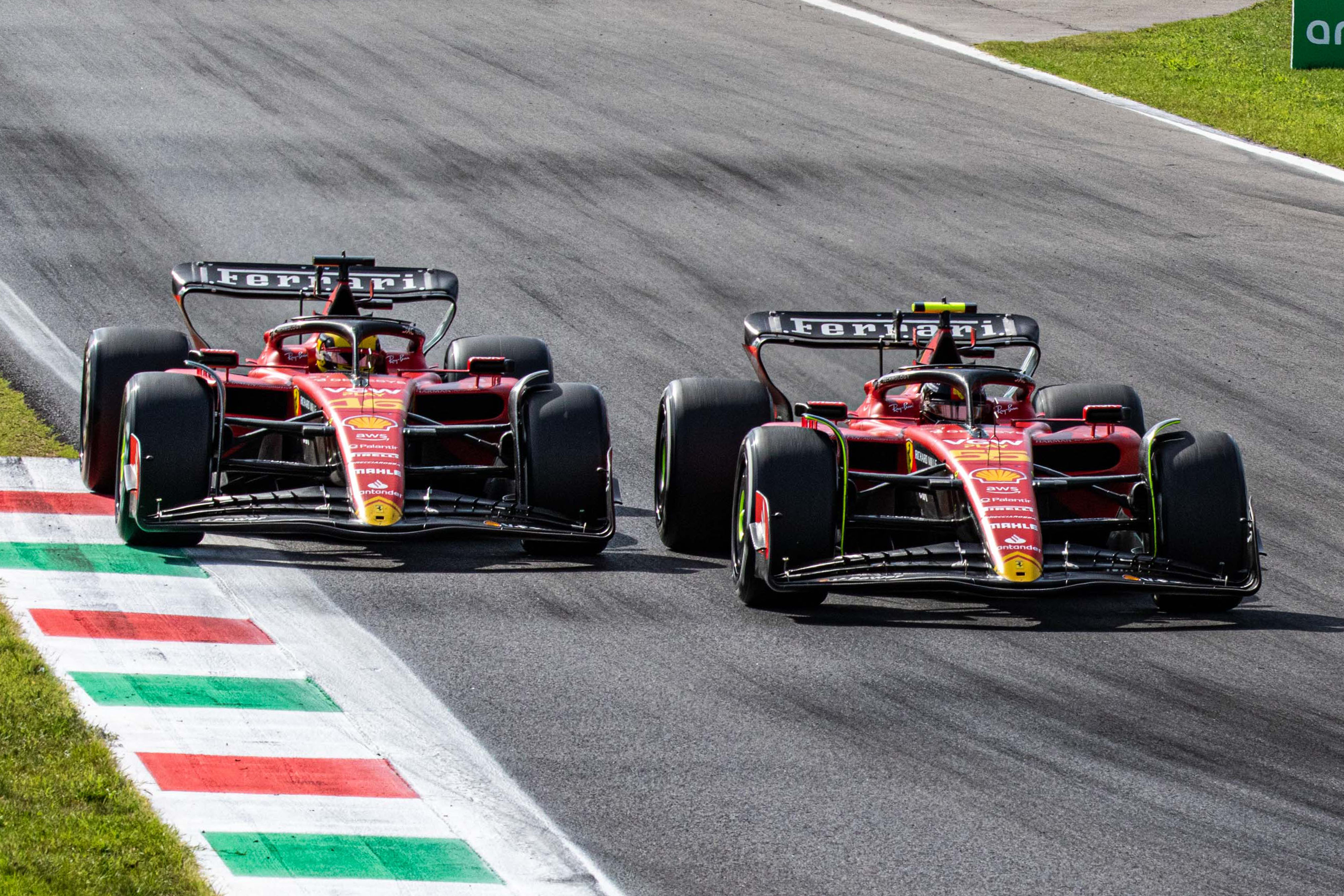 This was a day where Vasseur earned the chance to bask in the success of the team. It's only a relative success, but for a team that hasn't always turned the available performance into the results it should have done, third and fourth counted as a good day. In fact, Vasseur characterised it as his best day of the season.
As he leaned back on the desk to talk through the weekend, you could see that the weight that had built on his shoulders in the build up to the race had eased. Monza is a flashpoint, able to reflect Ferrari at its best or its worst but on this weekend, it was a race team that delivered the results it should have done. Achieving that has been far from a foregone conclusion for Ferrari in recent years. That the longer-term battle, to produce a car good enough to win at Monza next year, is a long way off being won wasn't relevant at that moment.
Vasseur also offered a fascinating insight into the challenge he faced of keeping expectations in check, alleviating the pressure and ensuring every member of the team was on their game on a weekend when everything was about Ferrari. This was, after all, his first grand prix on home soil as Ferrari team principal.
"Overall it's a good weekend," said Vasseur. "It's a good weekend on the sporting side, probably provided the best from the beginning of the season.
"Emotionally it was also a huge one for me. As you can imagine I tried all the week to downplay a little bit the situation, to say to the guys 'hey we can't score more points in Monza than somewhere else so let's take it a little bit easy'. But when I arrived on Wednesday evening and when you have hundreds of guys three days before the event with the red polo shirts, OK it won't be easy to take it easy.
"You can't say that it's a normal one, I think it's completely unique. And for sure as Ferrari team principal, it was a bit trying."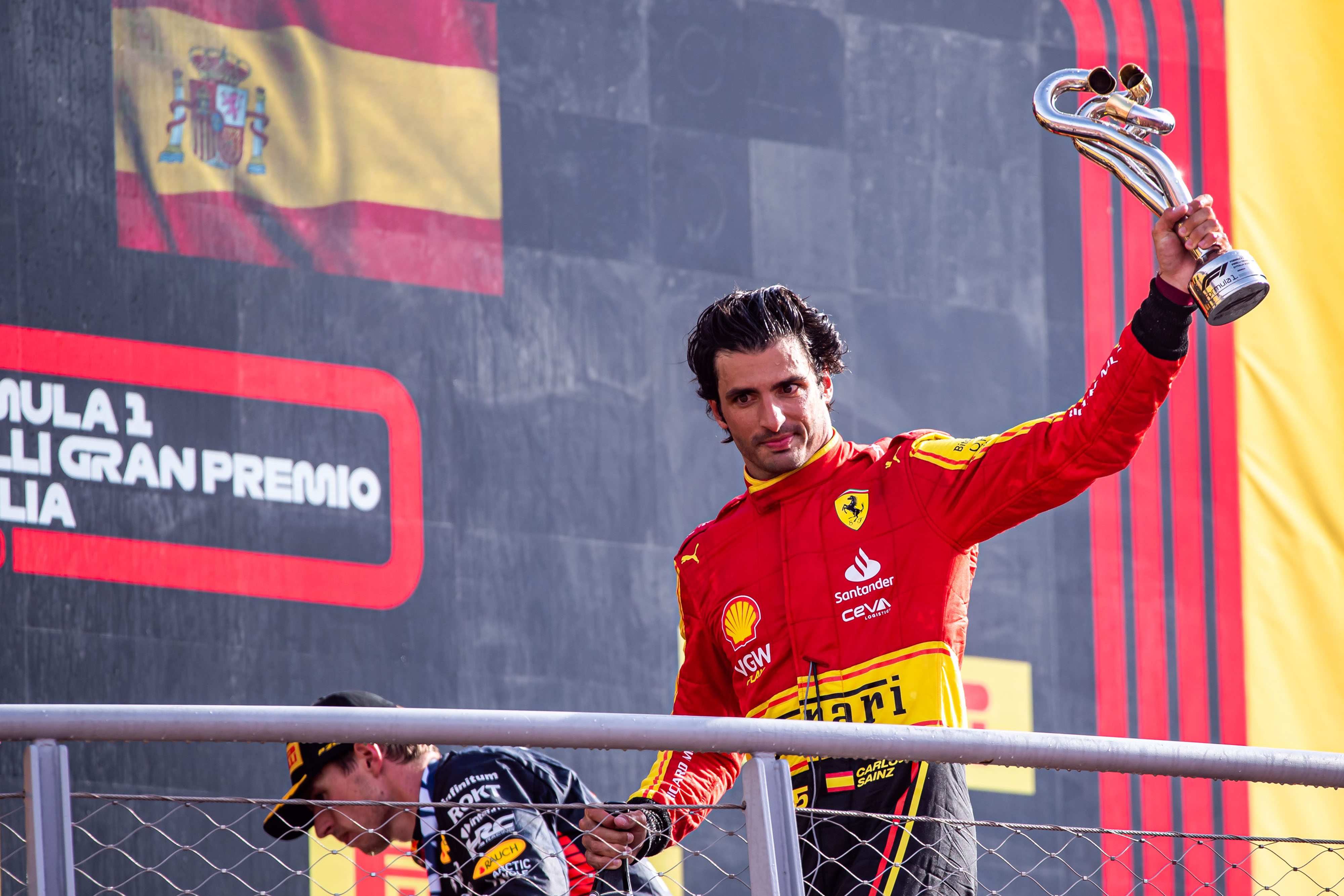 A challenging weekend, but a successful one for Vasseur. As he talked through the weekend in his usual strategically jovial way, you could completely understand why he had the air of someone who knew he and his team had passed the test.
There are many more challenges to face and Ferrari has much to do on his watch. But on that day, in that place, it was as close to a victory as the Scuderia was ever going to get.