Amid another difficult Formula 1 weekend for Ferrari at Zandvoort, where Red Bull, Mercedes, McLaren, Aston Martin and Alpine all possessed more underlying performance than the prancing horse, the team's chassis technical chief Enrico Cardile revealed that next year's Ferrari F1 car will be a "brand-new" design.
That statement is significant because while teams produce new cars every year, when rules are stable – as they will be for next season – usually they take an evolutionary approach. But that's not what Ferrari plans to do.
Given Ferrari finished second in the standings in 2022, scoring 12 pole positions and four wins from 22 races, while now it sits only fourth in the constructors' championship, with just one pole and three podiums from 13 races, a significant change in approach is precisely what is needed. Even if its home grand prix weekend at Monza proves more encouraging than Zandvoort – as Friday practice strongly suggested – that will be an anomalous result of circuit characteristics rather than a sign of any sustainable breakthrough with its actual problems.
Based on what little Cardile has said publicly, and even though team principal Fred Vasseur has consistently tried to deflect attention from this topic, it seems Ferrari's engineers have finally realised what teams like Aston Martin, McLaren and Mercedes already twigged: that its initial aerodynamic concept for this rules era, although much more successful initially than what these other teams came up with, was fundamentally flawed and needs to change for next season.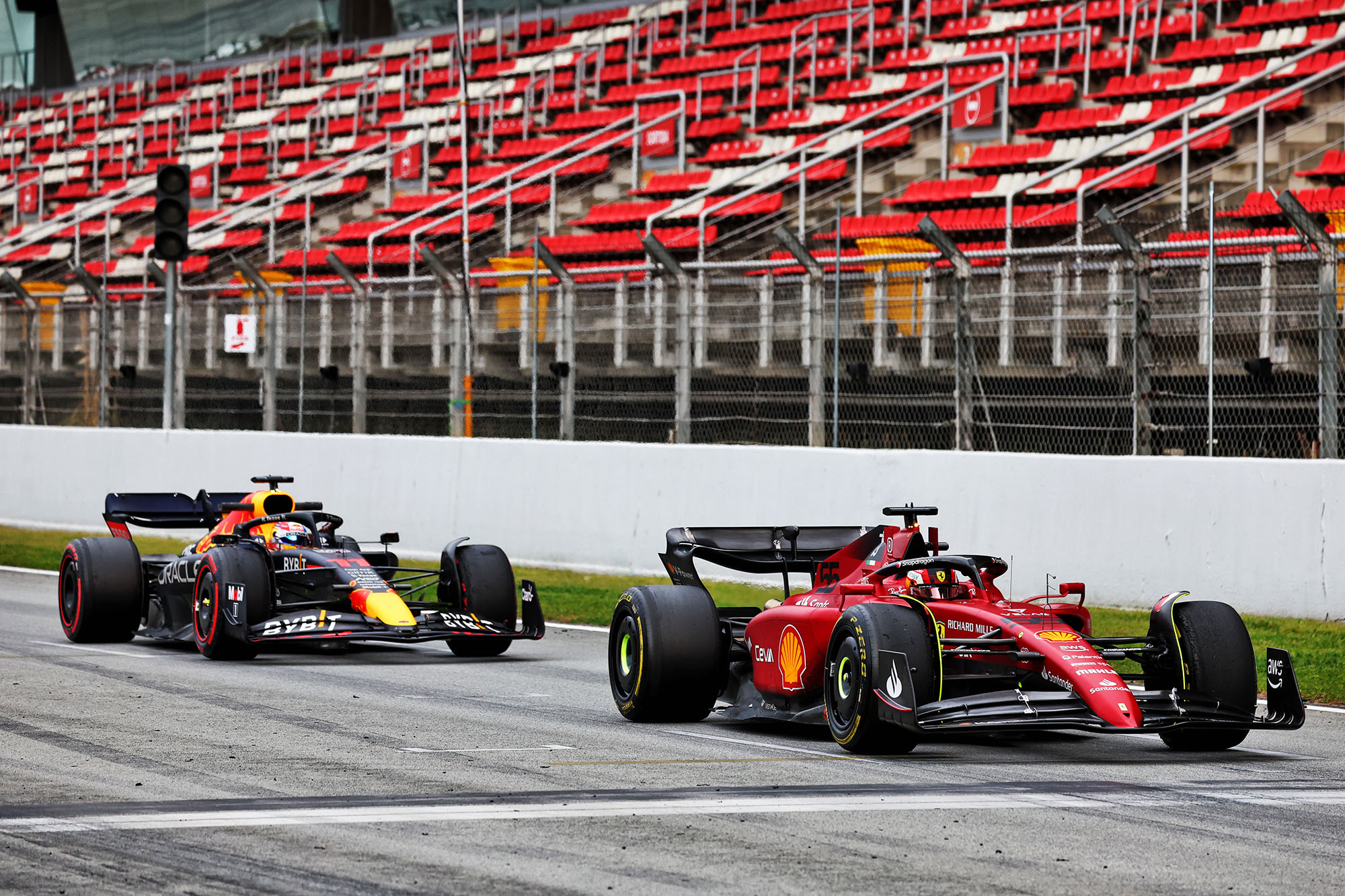 Ferrari produced a visually distinctive car for the first year of F1's new ground effect era. It featured heavily scalloped top surfaces of the sidepods and looked dramatically different to the Red Bull.
At first, it seemed Ferrari had nailed it given Charles Leclerc won two of the first three races. There were two more wins, one for Leclerc and one for Carlos Sainz, but after that its form dropped off alarmingly.
Expectations were that an evolution of that car would allow Ferrari to challenge this year. But even in pre-season testing in Bahrain it was clear the car was plagued by inconsistency of performance.
Sainz was the first to hint at the scale of the problem publicly. He said after the second round of the season, the Saudi Arabian Grand Prix, that "the capacity of development of the Red Bull direction is a lot higher" than Ferrari's.
At May's Miami Grand Prix, subtle floor and diffuser changes were made as part of what Ferrari senior engineer Jock Clear described as an attempt to make the car more benign and close the balance window. He said the aim was to "give the driver a more consistent balance through medium-speed, high-speed, low-speed [corners]" as well as improve the car in the braking, entry and exit phases.
This was followed in June's Spanish Grand Prix with a major upgrade that was the first sign of a step away from Ferrari's original sidepod concept, with a downwash ramp added.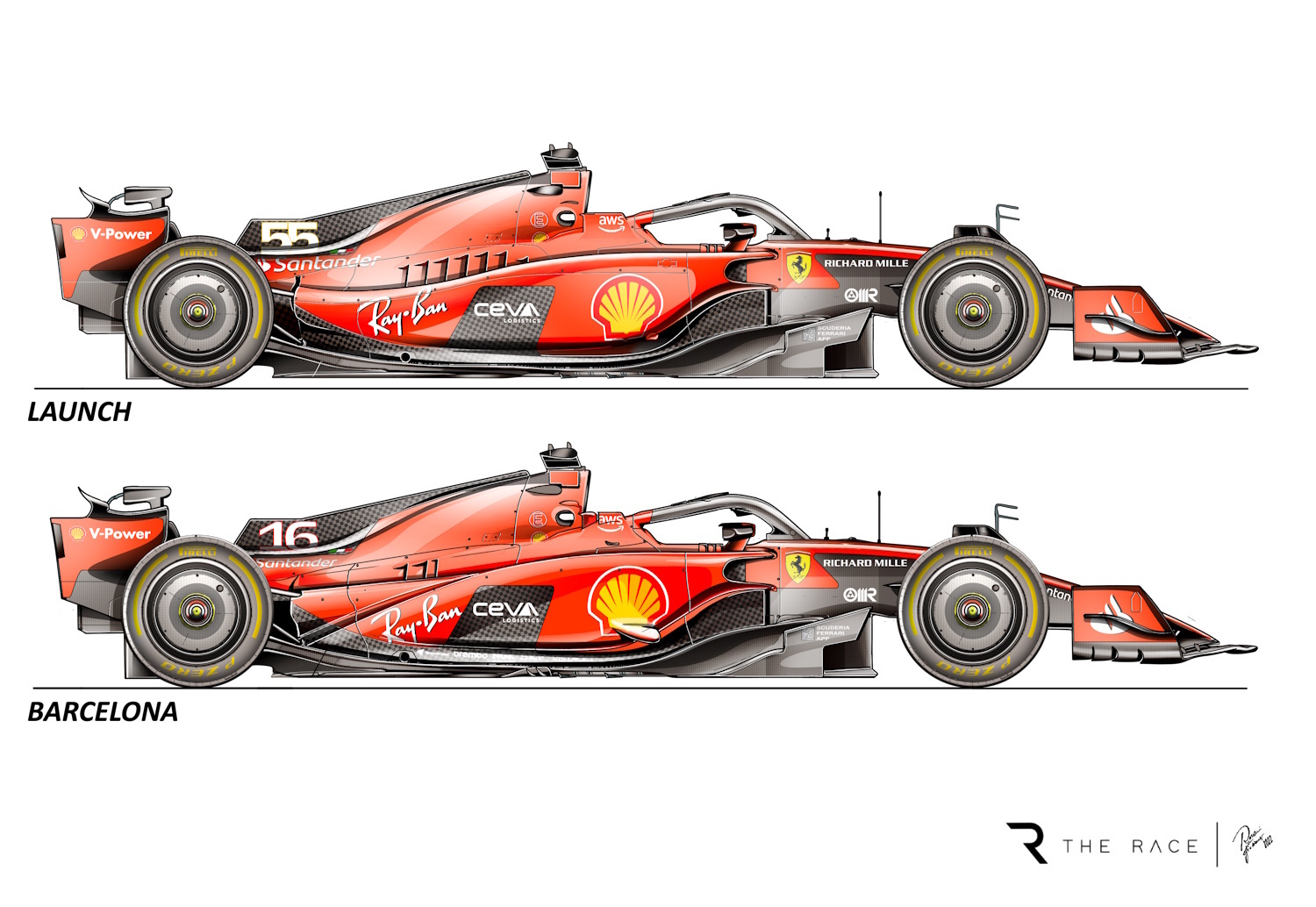 The team admitted this was a significant change in the way the airflow around the sidepods was being used. However, as Clear pointed out, this was primarily about the direction of floor development.
Since then, there have been a few new front wings as Ferrari has continued to chip away at the problem. Its early season troubles with overworking the tyres have at least eased a little bit, but the SF-23 is still a difficult car to drive and certainly doesn't look – or from what the drivers are saying, sound – like a benign car with "consistent balance".
The two key areas Cardile cited as the main architectural changes for 2024 are the rear end of the car and the monocoque. Ferrari's promise of a completely new rear end in 2024 suggests a new gearbox casing and modified rear suspension configuration. It's possible Ferrari might choose to follow Red Bull's lead and switch from pullrod to pushrod rear suspension.
But most importantly, it will want to emulate the anti-squat and anti-dive characteristics. To do this, Red Bull has mounted the rearmost arm of the upper wishbone higher. This geometry helps to hold the rear end in a desirable ride height window rather than compressing as the load builds. That way, the floor can run at the optimum ride height across a wider range of speeds to create downforce without running into problems with porpoising or grounding.
This is all part of Red Bull's superb platform control – the key architect of which is design genius Adrian Newey. But to achieve that, it had to add a structure to the top of the gearbox to make the inboard mountings for the suspension possible.
The monocoque changes might be more subtle, but will be all about Ferrari optimising the packaging of the sidepods and the front of the floor and venturi tunnel inlets. The monocoque influences where the mandatory side-impact structures are placed, so plays an important role in defining the aerodynamic potential of whatever floor/diffuser design Ferrari then implements for next season.
That's why Mercedes team principal Toto Wolff has admitted Mercedes would have designed a new monocoque for introduction mid-season in 2023 as part of its recovery efforts, but for the constraints of the cost cap. So, Mercedes too has architectural changes planned to unlock more potential.
It's possible there may also be changes to the front suspension and sidepod shape as part of Ferrari's new car. But the key thing is that Ferrari creates a car with a structure that doesn't limit its development. Maybe it will be a Red Bull clone, but ideally Ferrari will want to hit on some other ideas that could allow it to eclipse F1's dominant team.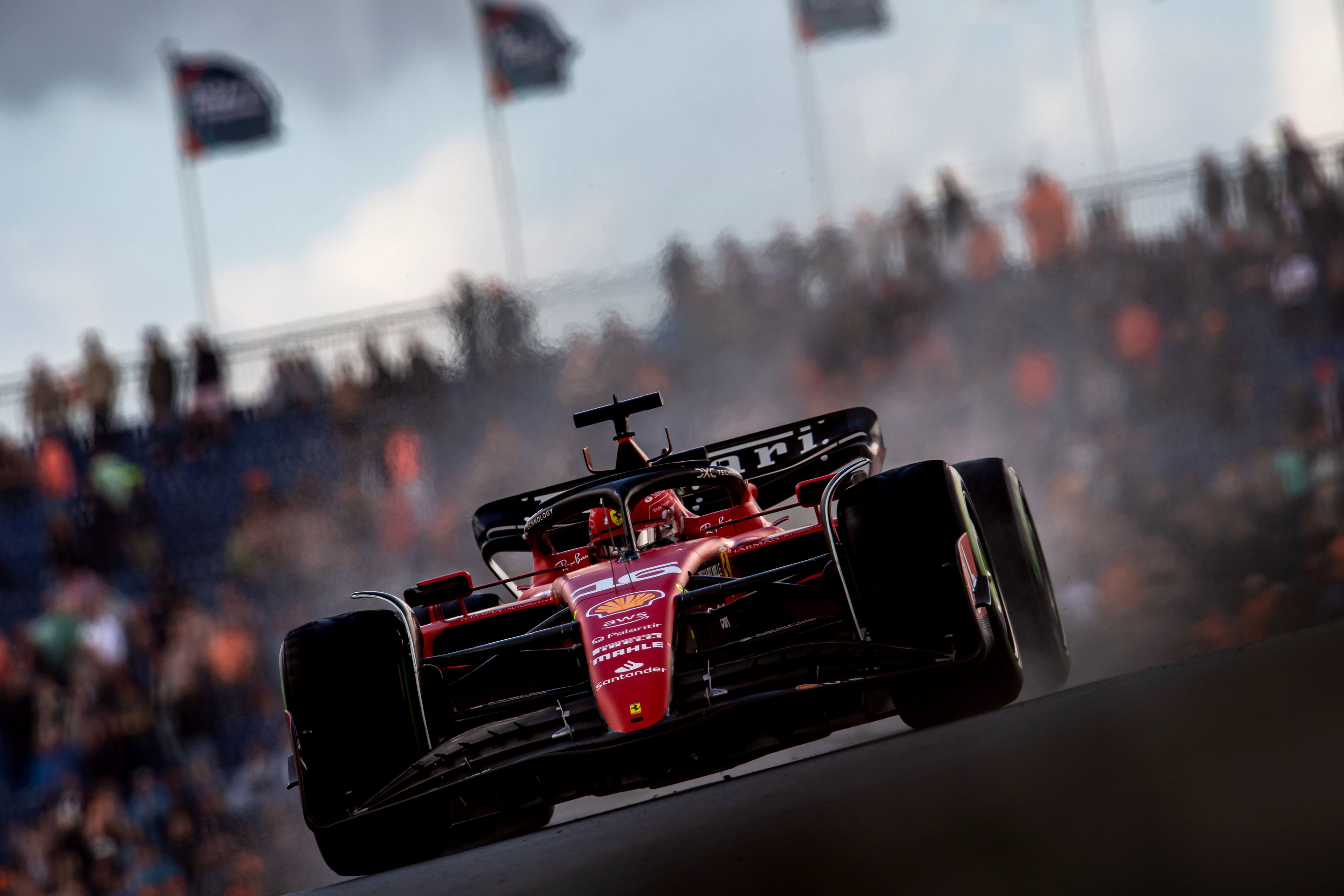 That might be asking a lot. But what matters is that Ferrari has recognised and at least partly understood its weaknesses. It is also taking the right action to eliminate limiting factors in the architecture of the car that are impeding development this year.
Whether it works or not will depend on how deeply Ferrari really understands its problems as opposed to simply following the direction Red Bull has set. That's something that will only become clear next year.
As Leclerc recently admitted, it will still be "very difficult" for Ferrari to catch Red Bull before the major rule changes in 2026, but it's clear that if Ferrari is to have any chance of doing so, the brand-new car for 2024 must be on the money.