Ferrari made the most significant deviation from its original Formula 1 car concept introduced at the start of last season with its upgrade package at the Spanish Grand Prix – a change the team's messaging had previously denied the need for.
While the car may not look dramatically different, the introduction of the downwash ramp at the rear of sidepods means Ferrari has, for the first time, moved away from distinctive 'bathtub' shape.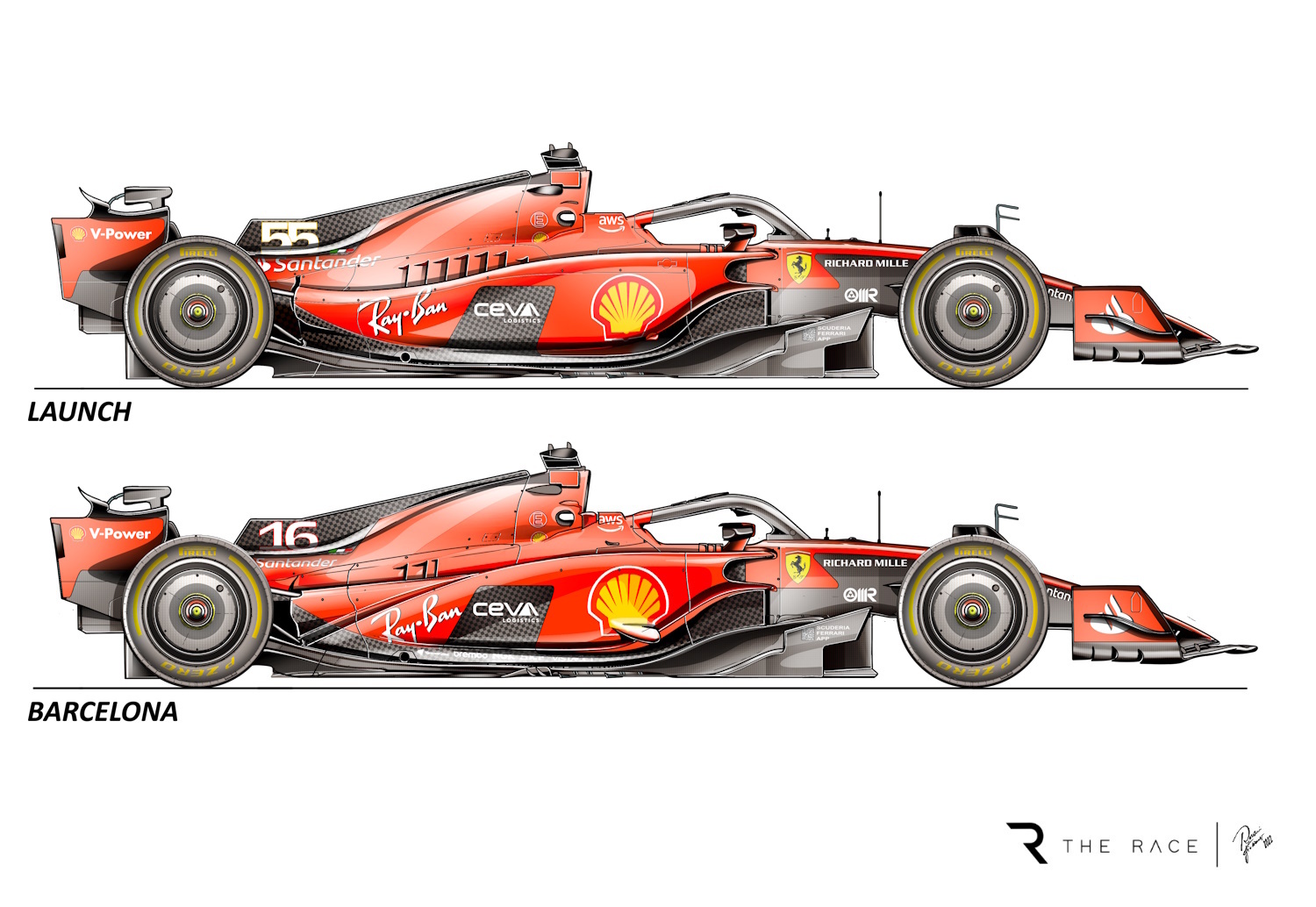 And there is more to come – so while team principal Fred Vasseur said in the build-up to the race at Barcelona that "as long as I'm convinced that we can improve on the current car, it would be a mistake during the season to change completely the target", it is evidence of a new direction from Ferrari.
Most likely, Vasseur's positive messaging is intended to show support to the team and when it comes to talk of concept changes it's an imprecise enough phrase that, combined with the fact the car hasn't changed dramatically visually, you can argue this is not so major a change of direction.
But while you can legitimately argue this is far from a complete change of the car, it is a first step on a modified development path that will lead to more extensive changes down the line. As senior Ferrari engineer Jock Clear explained in Spain, the sidepods are not the primary performance driver, but the changes are indicative of bigger changes in the underfloor/diffuser that is critical to ground effect car performance.
"Yes, it is," said Clear (pictured below with Lewis Hamilton) when The Race put it to him that this represents a big change to the way the airflow around the sidepods is being used.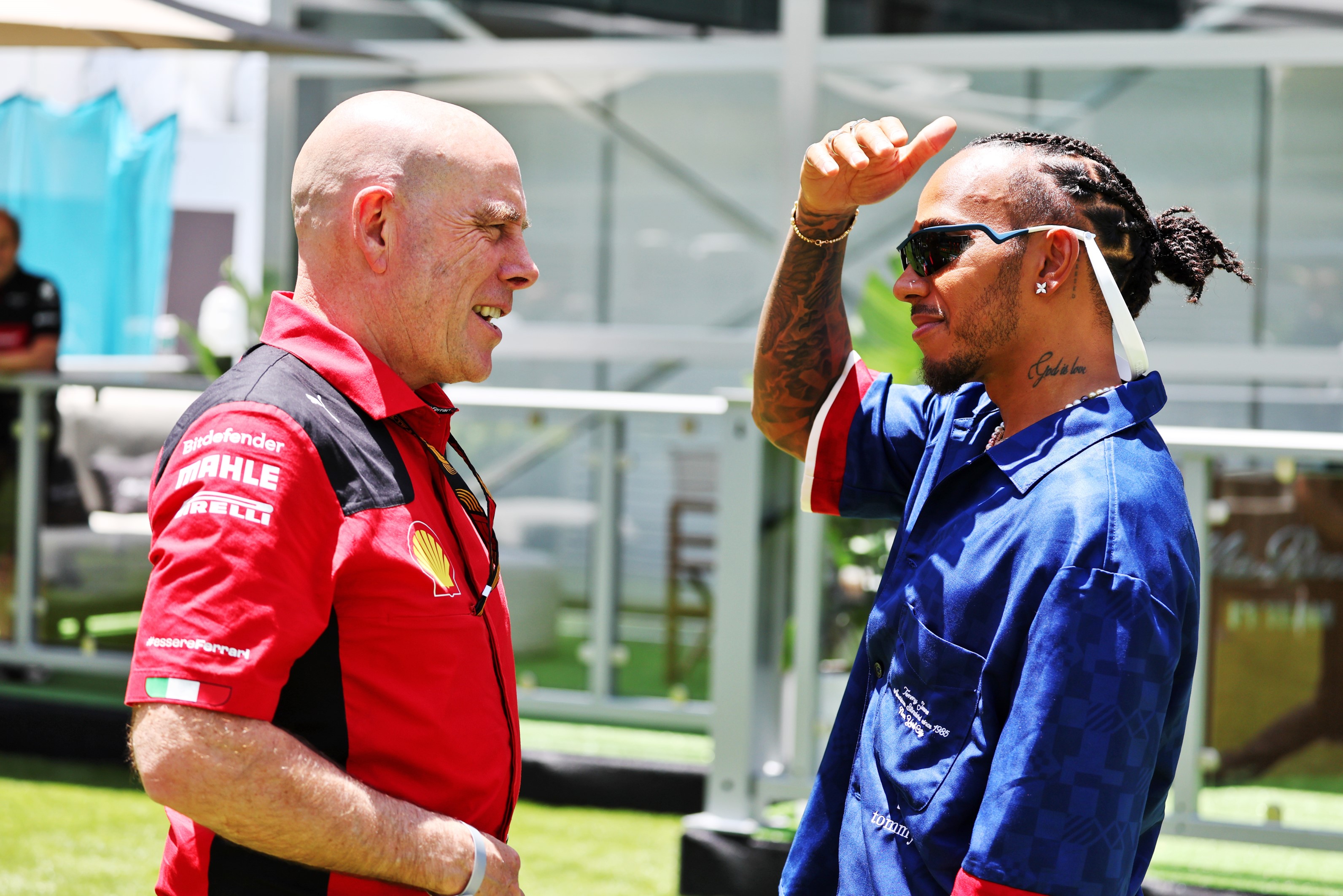 "And what you see most visually on the sidepod is probably not a primary driver, I think that's a secondary part. What you're doing with the floor, what you're doing with the diffuser, is what dictates really where the downforce is coming from. And then that leads you to pushing air in different places above the floor.
"So I think you're not going to look at it and say 'we need to go for these different sidepods', you're going to look at what's happening on the floor around the rear wheel, you're going to say, 'OK, we need to change the regime there' and then as a result of that regime change, you're going to end up with a different sidepod."
Unlike Mercedes, which started on a modified development direction during the winter before making a decisive switch once it became clear the 2023 car was not as competitive as hoped, this Ferrari idea came later.
Clear confirmed it followed observations of rival approaches early this season. This is why it wasn't in a position to introduce the upgrade until the Barcelona weekend.
"We all have to learn from what other people are doing, but we also have to learn from what we're doing," said Clear. "We're not copying anyone, per se – we're looking at what they did, we're going back to our tunnel and trying to find out if that works. Now, it's appeared on the car now because it works.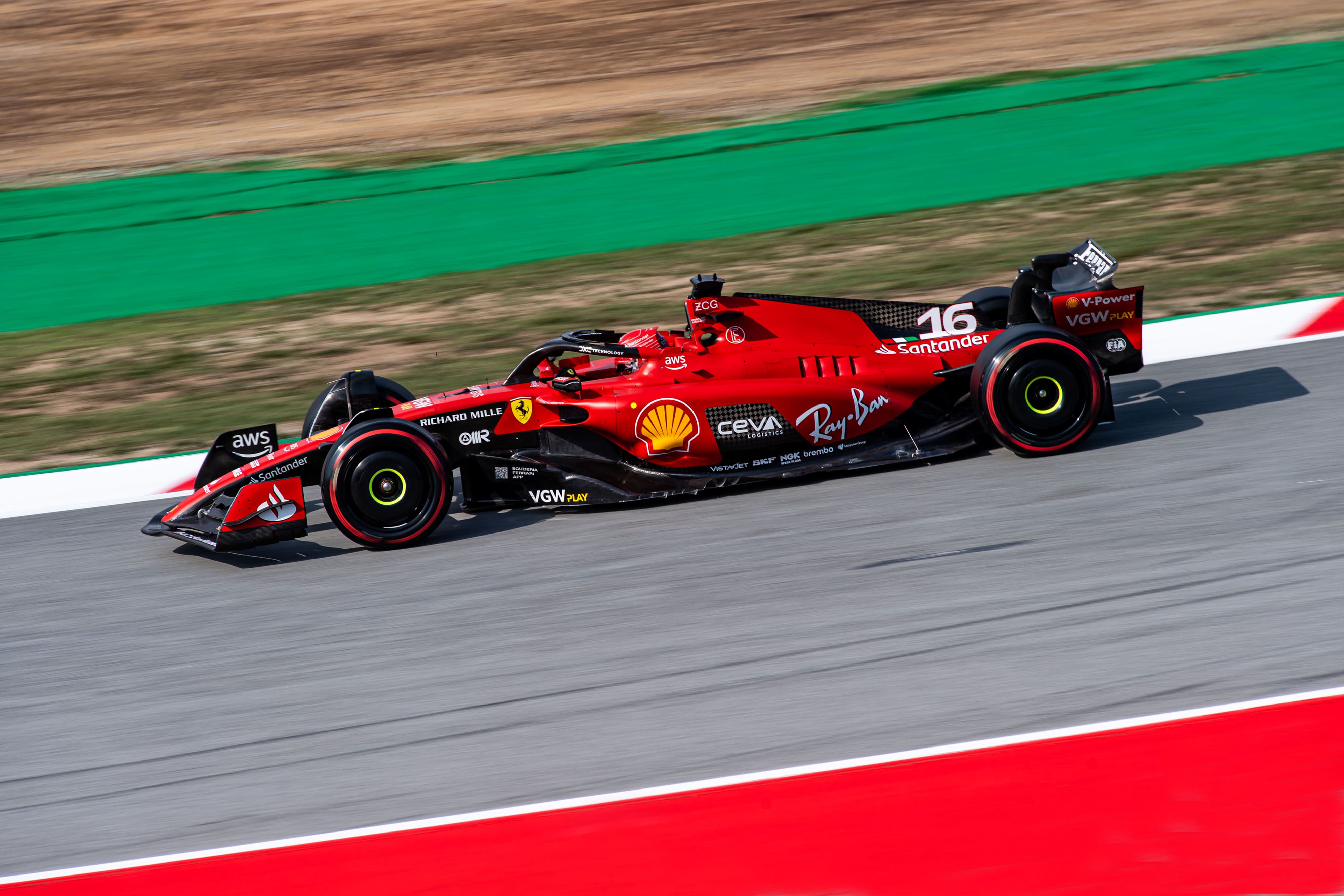 "Ultimately, we only follow the science. And the great thing about aerodynamics and a great thing about this sport and the reason we do it, in my case for 30 years, is because every day is different, every year is different, every car is different. And we're still learning. There are a million ways to solve the problems and you're never going to cover all of them.
"So as soon as you see what someone else is doing well, and you get that in your tunnel, you're disciplined enough not to have a knee-jerk and just chuck it on your car, because it won't work. But you have to give yourself a couple of months to get it sorted, to get it to work with your car, and what you see is the result of that.
"It's going to lead to a further development down that avenue. We've started to investigate a new avenue to go down and this is the result of that."
The consistency of the Ferrari has been a problem this year, with the drivers complaining of a peaky car. It has also demonstrated a tendency to work the tyres too hard in race stints, despite being able to produce some strong qualifying performance.
Clear believes that the Barcelona upgrade did slightly improve the car's peakiness, although the struggles in the race – with Carlos Sainz slipping from second place early on to finish fifth – show there's still a long way to go for Ferrari.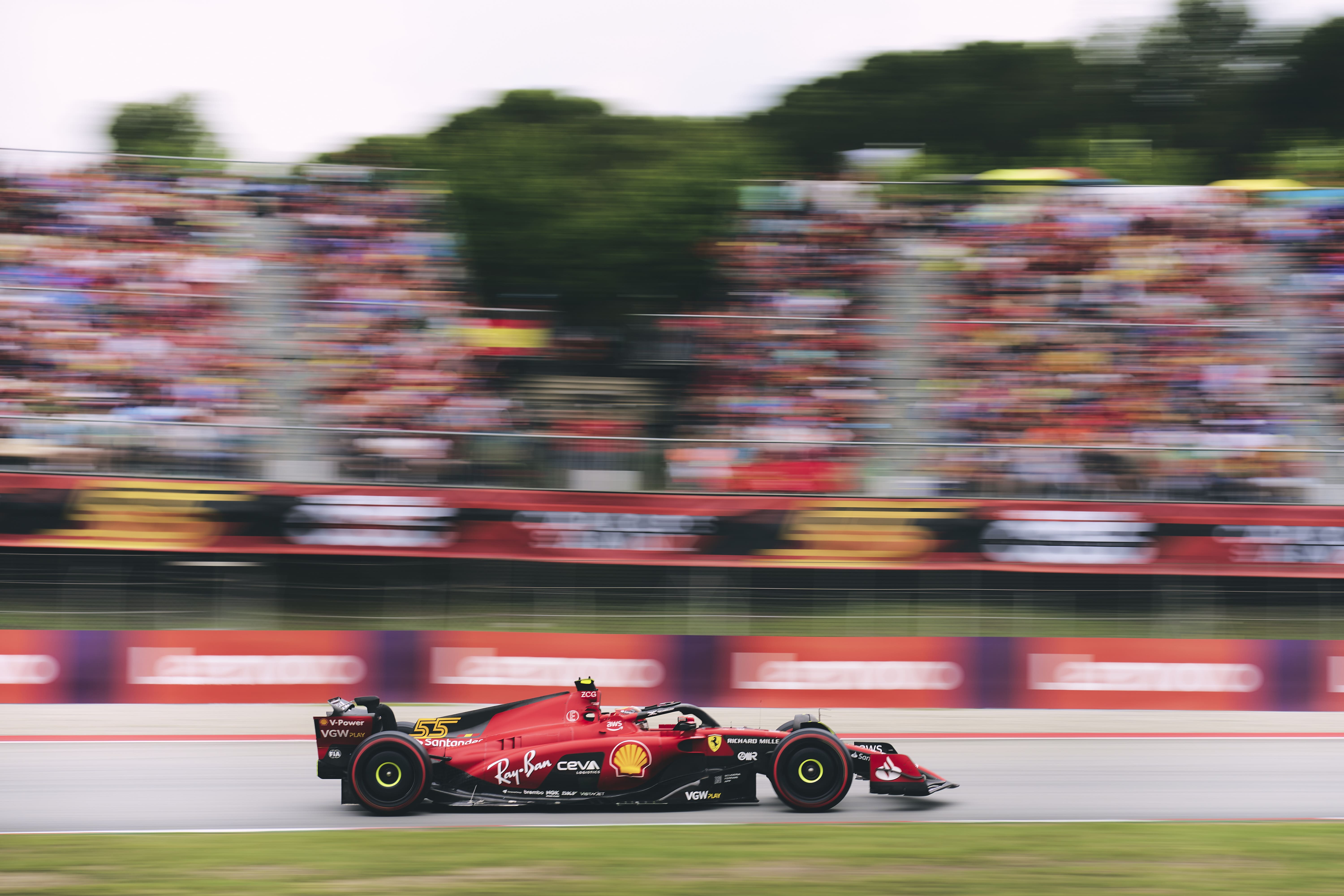 "Absolutely," said Clear when asked if this change has made the car less peaky. "That's been our Achilles' heel, it is a very peaky car.
"It's a bit more fulsome [a change] than in the past where we've just looked to make the car a bit more benign.
"This is an upgrade that's brought performance in terms of just grunt, it's brought some more aero to the back end of the car. But in doing so, it's also made the car a little bit less sensitive to wind, to yaw changes, to attitude changes."
The key question is not how productive this upgrade is short term, but what it means for the long term. Ferrari is in the same position as Mercedes in that there are fundamental design elements that cannot be changed until next year.
The 2024 Ferrari is being worked on in the windtunnel right now and the assumption is that it corrects some of the limitations that are compromising how aggressively Ferrari can proceed down this development avenue. How much that moves away from the familiar Ferrari concept towards something closer to Red Bull will only become clear next year. As Clear says, this is just the first step, not the final destination.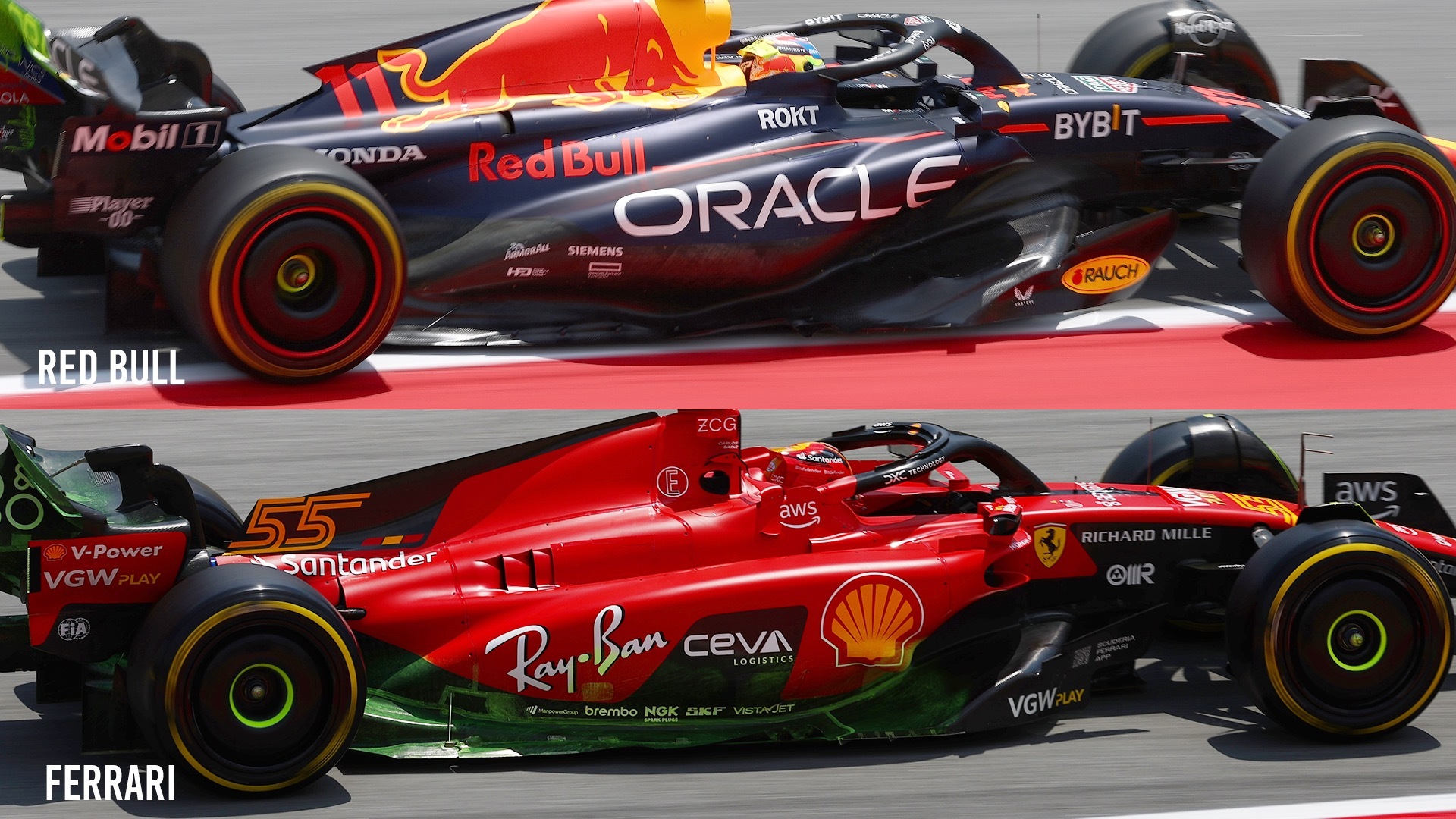 "We all have to work around what we've structurally got and that is the challenge to 'why doesn't everybody just copy the Red Bull?'," said Clear. "Now that we've seen every aspect of the Red Bull from Monaco [when the crane-lifting of Sergio Perez's crashed RB19 exposed its floor to cameras] we can all copy it. But there are certain structural limitations on where our chassis is, where our car is and that's the challenge for all of us. That's why just copying the Red Bull doesn't work and we have to find our own solution.
"This upgrade is a testament to our aero guys to get this car to work around the chassis we have and the DNA of this car. And this is just the first step towards that. This has not made half-a-second, seven-tenths-of-a-second difference, this is two, three tenths at best.
"That is proof that the car has made a bit of a step forward. And it's incremental, they're all incremental [steps]."
The crucial question is whether this new direction for Ferrari will yield sufficient gains to deliver on its objective of re-emerging as a championship-challenging force. That's not going to happen this year, but the work done with this relatively subtle shift in path will influence its long-term progress.
Ferrari is confident that it is going in the right direction and doubtless will be hopeful that with bigger changes to the car next season it can realise the potential of its modified concept.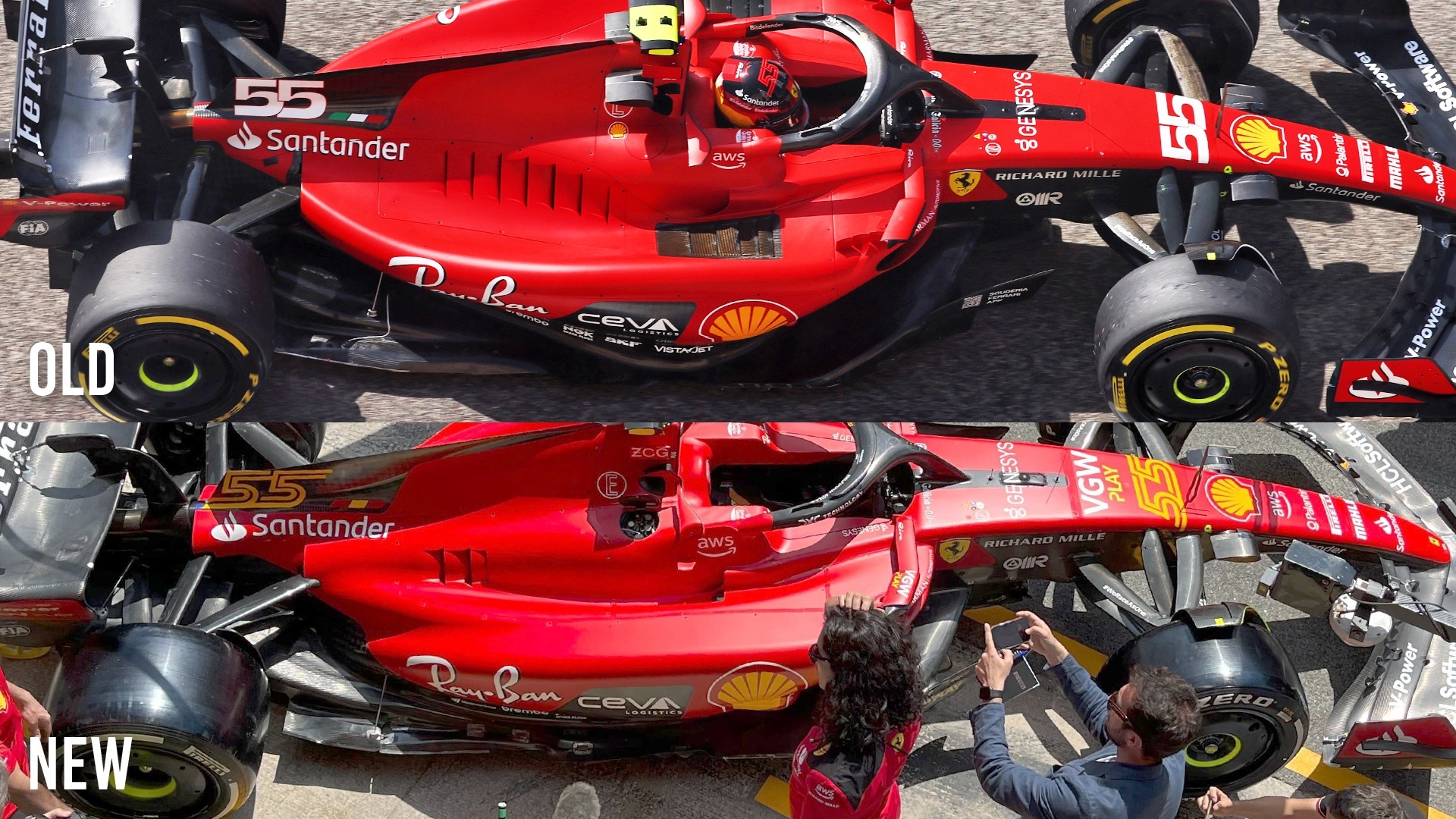 "That is very difficult to say," said Clear when asked if Ferrari is confident this has opened up a rich enough seam of development to get back to the front in F1.
"Obviously, we believe so, otherwise we wouldn't have committed to this. We understand why this package we've got here works and we think that has opened up a new avenue for us that we're now going to exploit. Where that goes, we don't know. We can see the next couple of corners but we can't see much further down the road.
"But certainly, we're relying on a fundamental process of- you know, your aerodynamic development has to be coherent. So the fact that we brought this suggests to all of us in the team [that] the aero guys are happy with this being a coherent way to go and that it will lead somewhere. And we will have to explore that further. You'll see that further on in the year."
What there's no doubt about is the fact that, regardless of whether this direction is the right one, Ferrari is playing catch-up. What matters now is whether the development rate from here is fast enough.