Red Bull's domination of the 2023 Formula 1 season has changed the key question from 'can anybody catch Red Bull this season?' to 'can any team catch Red Bull before the next major regulation change in 2026?'.
Red Bull has won all 12 grands prix this year and the possibility of it becoming the first team in F1 history to win every single race is growing increasingly large with each passing victory.
Its chief rivals from 2022, Mercedes and Ferrari, have both fallen short of their pre-season expectations and seemingly lack the real-world solutions needed to significantly close the gap to Red Bull anytime soon.
And as F1 returned from its summer break, likely for another 10 race weekends dominated by Red Bull, Ferrari's Charles Leclerc suggested fans might have to wait a lot longer before the team is properly challenged.
"Well that's what we're trying to work towards," Leclerc said when asked if Red Bull could be caught within the next couple of years.
"But they [Red Bull] have a really big margin and it's going to be very difficult to catch them before the change of regulations."
The next rules overhaul is scheduled for 2026 with major changes to both the aerodynamic and engine requirements – the latter of which Red Bull will now be tackling solo with its Red Bull Powertrains project.
Leclerc said Ferrari will have "some developments in the next few races" and is pining for an "unexpected surprise because these cars are so sensitive a small change can have a big influence".
The Race put Leclerc's comments to Lewis Hamilton, who is currently enduring the longest spell of his F1 career without a victory.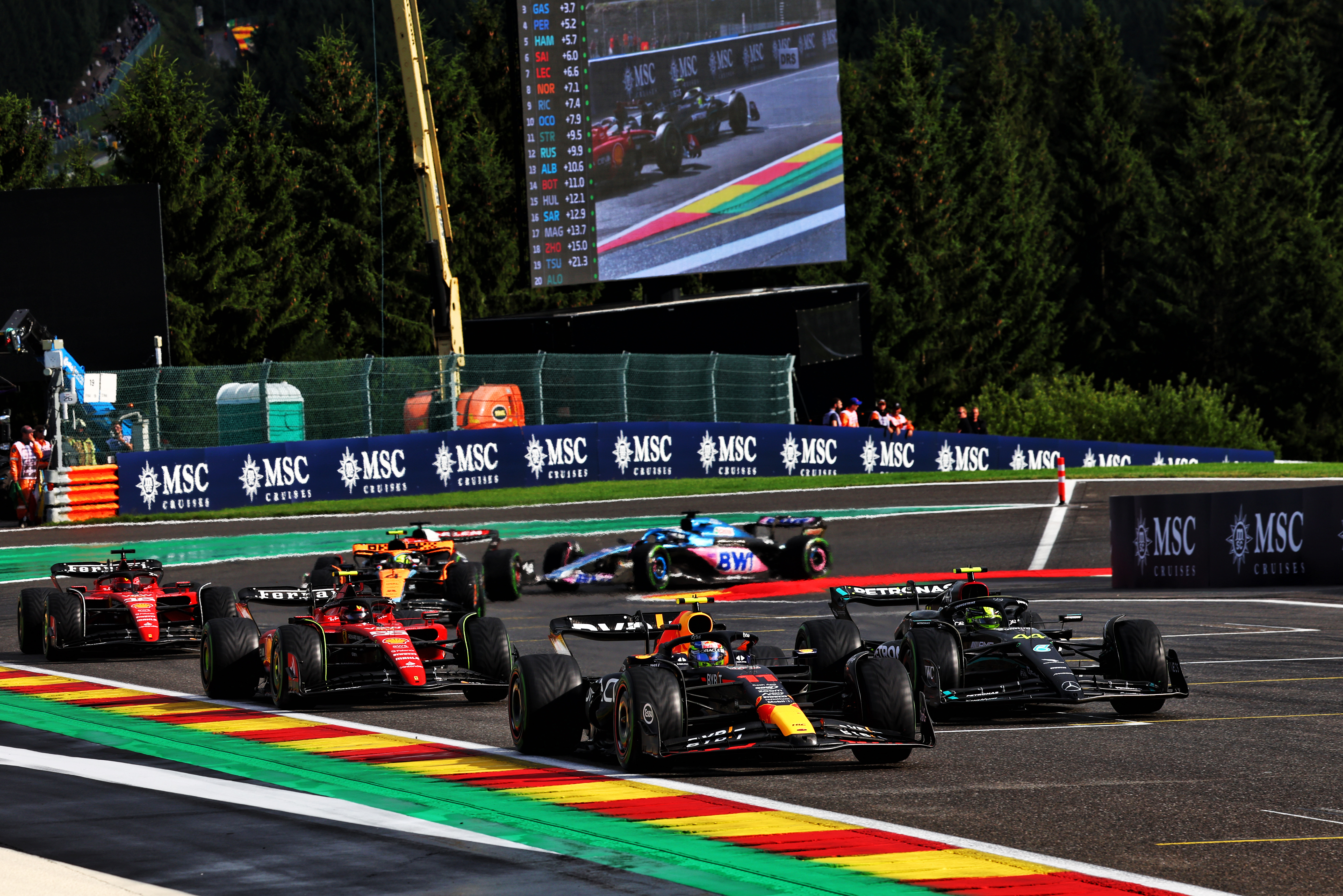 "Well we don't have a rule change coming up, so I hope that's not going to be the case," the Mercedes driver replied.
"But the fact is they are ahead and most likely have been developing next year's car already a month before everybody else as they're 100, 200 points ahead in the championship.
"So it's very, very possible that Charles could be right, but we're working on the steep gradient trying to develop, and get ourselves to close the gap.
"Whether or not we can next year will be proof of that, I hope we can."
---
Mark Hughes's verdict on Red Bull's dominance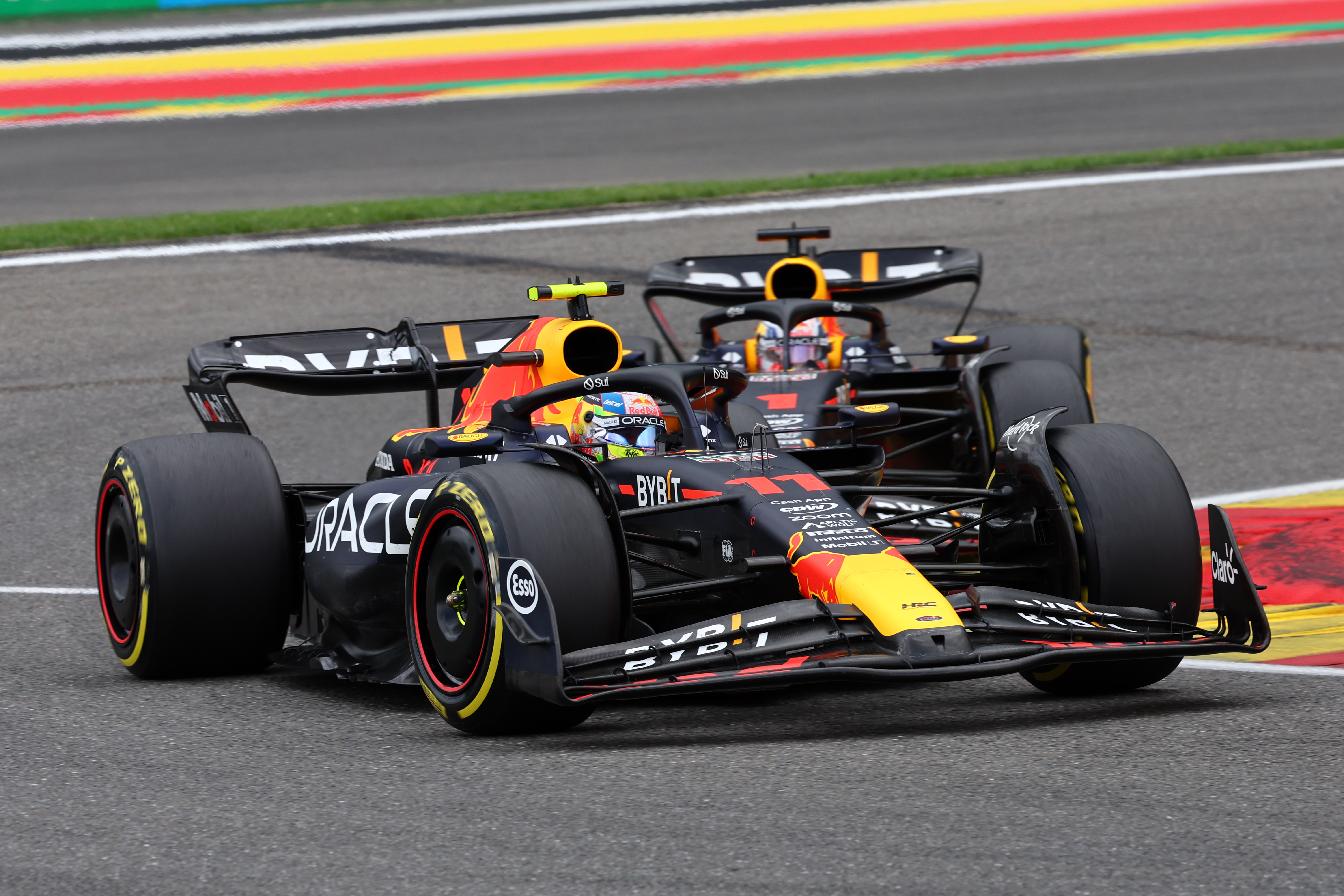 "Red Bull are starting from a position further ahead and they could well be finding all sorts of further things out as they develop further," Mark Hughes said on a recent episode of The Race F1 Podcast.
"So do they stay one step ahead or do the others catch up? You see various patterns emerge when the regulations has a wholesale change like we had in 2022, and it usually does increase the gap in the first year.
"You then usually see a coming together subsequently [but] we've seen the opposite this time. It reminds me a little bit of the ground-effect revolution that Lotus did in 1977 and you expected all the '78 cars to be copies of that and they weren't, there was only a couple, and it took until the following year before teams got their heads around exactly how that car derived its performance.
"So it's maybe something more like that."
---
Lando Norris, fresh from witnessing McLaren's remarkable mid-season leap up the pecking order this year, was slightly more hopeful than Leclerc and Hamilton that Red Bull could be caught.
"I don't think you can say never, I don't want to say no," he said.
"From where we were in the season, the step we made to where we are from where we were is pretty huge in such a short period of time.
"So from what I've seen we've been able to do over the last season, then I don't want to say no.
"It should be possible but that's life. They're doing a good job and everybody else isn't doing a good enough job. That's the way it is."
Team-mate Oscar Piastri also appeared to share Norris's gentle optimism that catching Red Bull before 2026 is possible due to the major step forwards both McLaren and Aston Martin have made in the past year.
"How many years have we got of this? Two more after this? I would like to hope we can catch them in that time," Piastri said.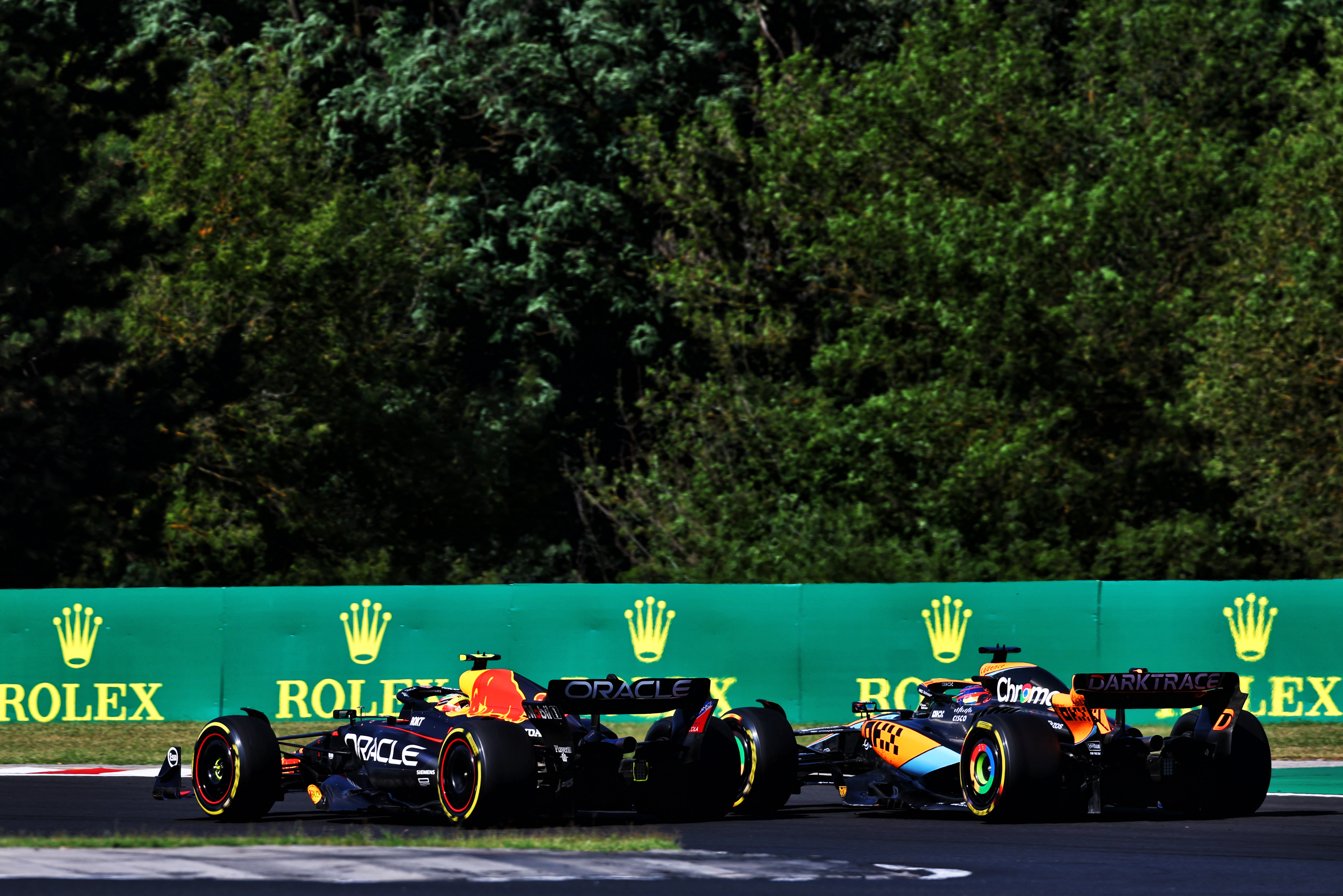 "I think it's going to be difficult, yes. They've started the regulation cycle so strong last year, and they've been strong this year, even stronger I would say.
"But seeing Aston over the winter break and us from one weekend to the next, us two teams have shown that you can make a big turnaround in a short period of time, through dedication, hard work and following the right directions.
"Of course we're still a bit of a chunk off Red Bull but also with the way the rules are, on sort of aero, windtunnel time, stuff like that, it should bring everyone closer.
"I hope we can beat them, but it's not going to be easy, that part is for sure."
The Race says
Josh Suttill
It's just not really possible to put into words just how challenging catching Red Bull before a major F1 regulation change is going to be.
Not only is the RB19 in a different league but Red Bull's grasp of this set of aerodynamic F1 regulations seems unmatched in a way that even surpasses what Mercedes had during its dominant periods in the 2010s and 2020, and what Ferrari possessed during its steamrolling of F1 in the first half of the 2000s.
As Norris points out, qualifying in F1 is as close as ever but Red Bull is enjoying one of the healthiest race-day advantages of any team this century, with its almost bulletproof reliability this year the cherry on the cake.
Of course nobody expected or believed a leap like Aston Martin's over the winter or the kind McLaren made in-season was possible right up until it was. So another frontrunner making a sizeable leap towards Red Bull can't be ruled out.
But it's always that final margin (and it's still a sizeable one) that is the hardest to close, especially without crucial season-to-season rule changes like the floor rule changes for 2021 that (partly) helped Red Bull to reduce the final deficit to Mercedes that it had been chasing since the aero overhaul in 2017.
Red Bull's rivals will throw everything at it. But it's another question whether that will be enough before 2026.
And even the rule changes in 2026 are no guarantee of Red Bull being toppled. Far from it. They will simply provide another challenge for Red Bull, which will be desperate to once again emerge out of the other side of, leagues ahead of its competition.