Max Verstappen considered leaving Red Bull when he had doubts it could really return to its former glory in Formula 1. His faith has been well rewarded. Now his good friend Lando Norris is gambling on following a similar blueprint at McLaren.
Norris still has two-and-a-bit years to run on the long McLaren contract he signed the winter before last, and only in the last month or so has that decision started to look like less of a mistake.
McLaren's decline in 2022 and poor start to 2023 risked completely undermining the progress it made through the first three years of Norris's F1 career and did not reflect what Norris thought he had signed up for at all.
But a mighty mid-season upgrade to the MCL60 has given Norris the tools to fight closer to the front again. In the four races with his more potent machine, Norris has scored two podiums and picked up more points than anyone except the two Red Bull drivers – and even Sergio Perez has only managed six more.
Early in that run, on the eve of the British Grand Prix weekend, Verstappen provided an interesting take on what Norris is going through, having been there himself to an extent.
There is no doubt in Verstappen's mind that "if Lando would be in a race-winning car, he would win races – it's as simple as that". But the world champion knows that patience is part of F1. And, in his experience, it can be richly rewarded.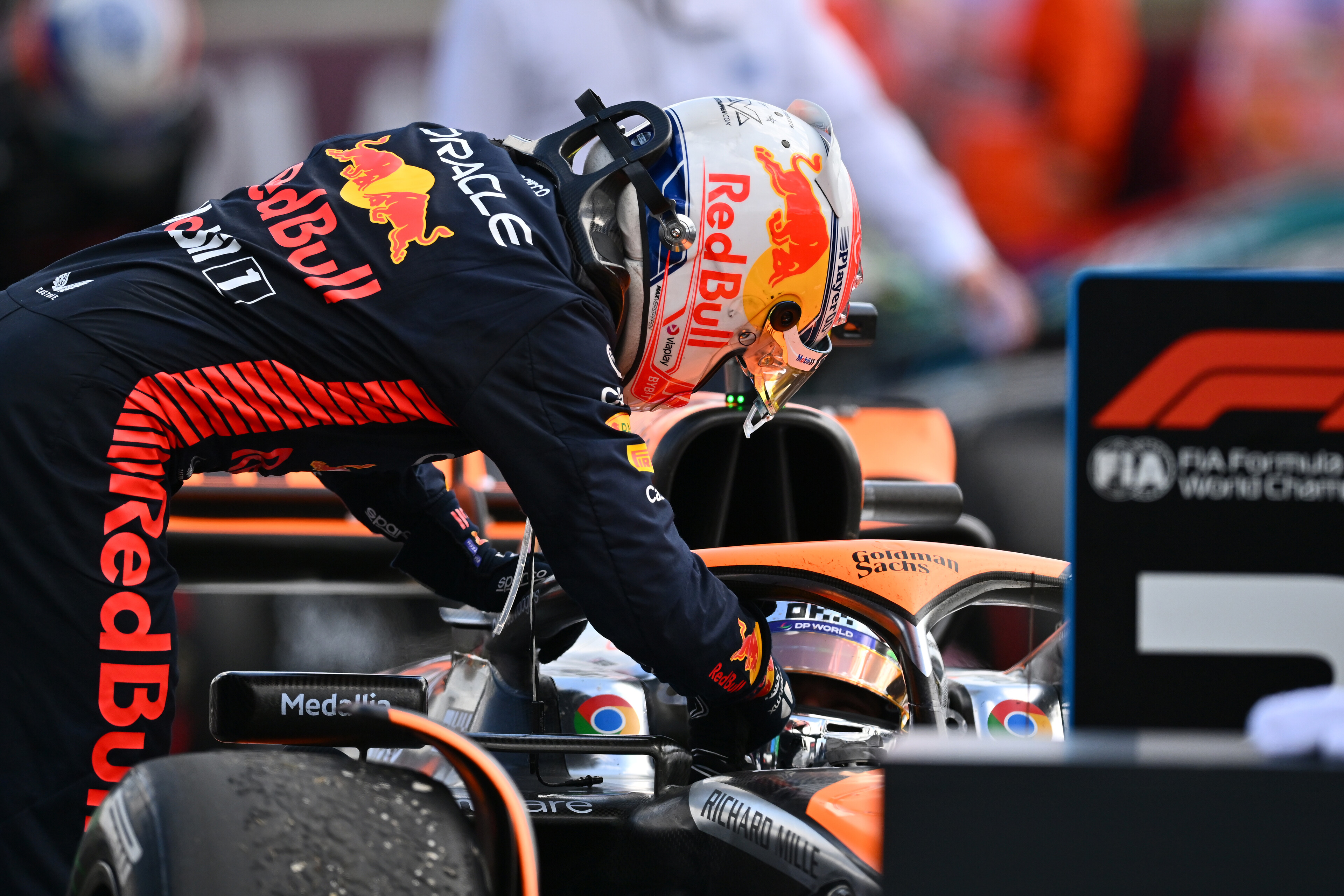 "Sometimes you have to stick to the process," Verstappen said.
"People can say they believe in it, but you really have to believe in it, you really have to know and see that you're attracting the right people to make a winning team, and really get everything into place.
"I did trust our process around it. Of course, sometimes you're a bit skeptical. Sometimes I had my doubts, like is this actually going to work? Sometimes I had this thought that maybe I should leave.
"But at the same time, in those years, I was also developing a lot as a driver. And you never forget who put you into Formula 1 in the first place. You also have to be loyal to that, I find.
"People sometimes say the grass is greener on the other side, but most of the time it's not. And I think it's very important to remember these kind of things in situations like that."
Now, you might think it's a stretch to relate that to Norris. But Verstappen's answer was in response to a question asked by The Race specifically about what Norris is going through, in the context of Verstappen's own experience waiting years for Red Bull to finally challenge Mercedes properly.
So, we can reasonably infer that Verstappen does see a parallel between the two situations. Although their respective waits for top machinery do have some differences too.
Verstappen at least got into a race-winning car quickly, even if big success required a few years' more patience. Apart from a brief, two-race spell in 2021, Norris has not been faced with the kind of realistic opportunity to win that Verstappen had less than 18 months into his F1 career – then kept getting, infrequently or not, for four seasons before getting a title shot. And since then, the wind's only blown one way.
And Red Bull was the last title winner before Mercedes, and a consistent winner thereafter (even though things did get more paltry in the V6 turbo-hybrid era). McLaren's not only failed to win a championship since 2008, it had fallen to quite an extreme depth by the late 2010s, shortly before Norris came onboard.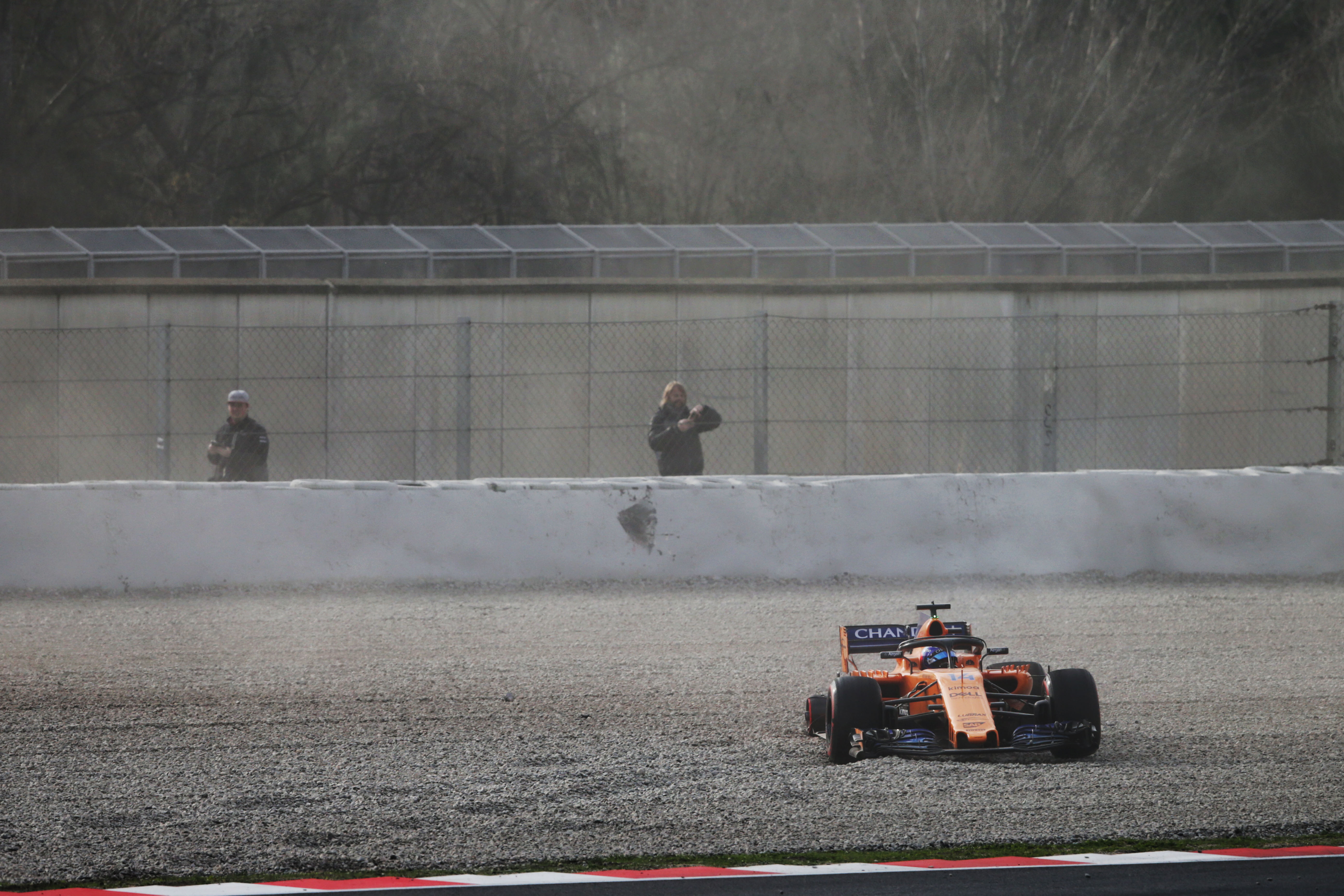 Still, the general principle is the same: a talented driver, impatient to succeed, has a long-term commitment to a team that is not quite delivering what they need and seems to always be looking at success next time, next time, next time.
Does the driver stick, as a key part of the project, or twist? Norris has admitted that has been there in his head at times. He told Sky Sports F1 recently: "In the back of my mind there's that impatient game of, 'do I stick it out for another few years, or is it time to look at something different?'
"But the more we achieve things like we have done over the past few weeks, the more I'm very confident with the decision I made to stay until 2025, and the more confident I am that we can achieve our goals together in the future."
Wins, whether literal as in Verstappen's case or figurative like McLaren's resurgence, are very important in those moments. Drivers who want to be loyal often just need to be given a reason to be loyal.
Verstappen saw enough to stay put, and it paid off. McLaren Racing CEO Zak Brown is hoping Norris does the same. Asked if he sees similarities with Verstappen, as a blueprint for it being worth having faith because you'll be rewarded, Brown told The Race: "Yeah, definitely.
"Anytime you can have victory where you've earned it the hard way, I think it's that much more rewarding.
"So as a team boss, I loved joining McLaren when I did because I felt like I can contribute and be part of a rise back to the front.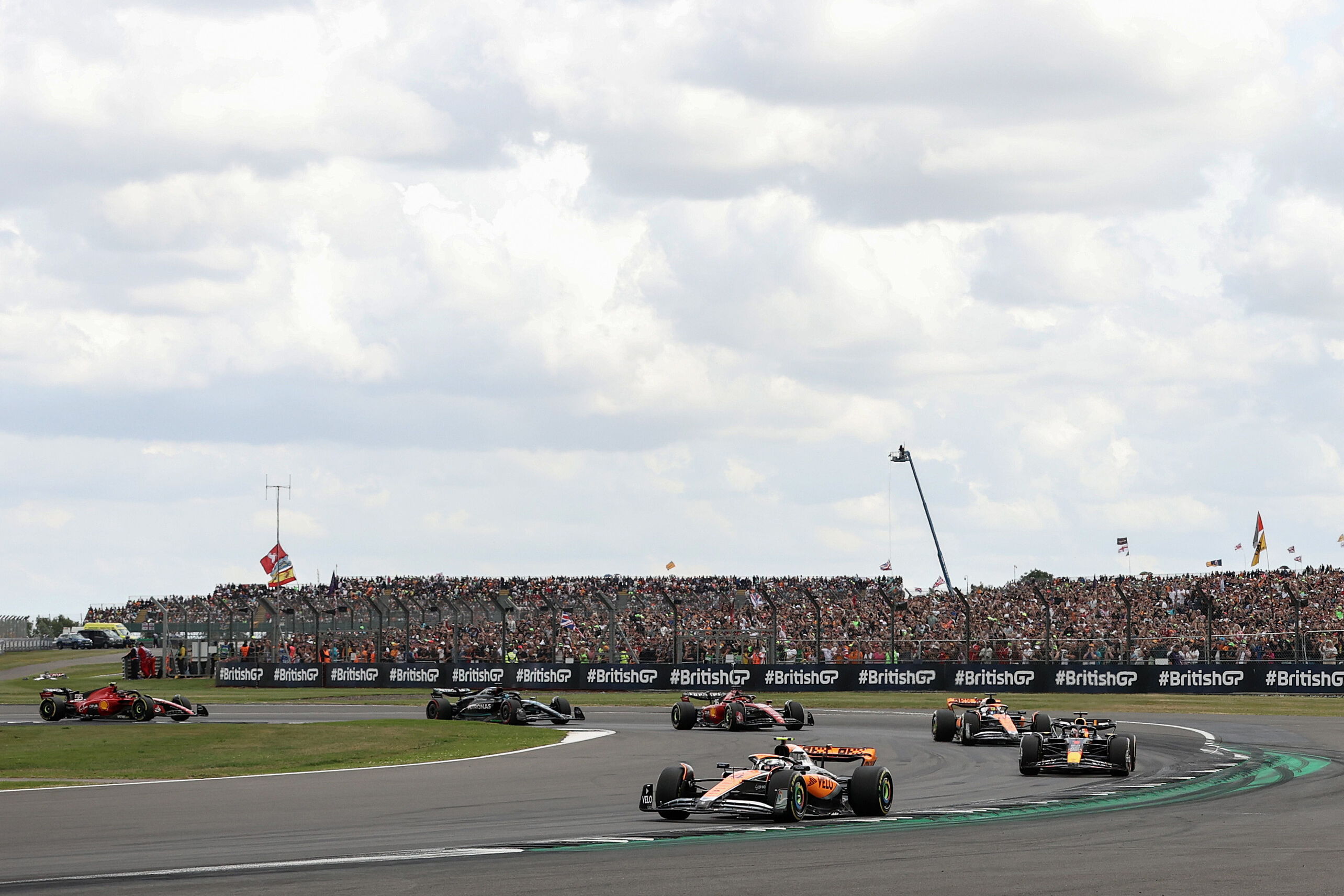 "Where if you maybe join another team that's already at the front, if you come in and you're successful, it's like you're riding on the back of someone else's success. Or if it's not successful, then you get all the credit – you can't win, you can only lose.
"Here we can only kind of win as long as we go forward.
"Lando is ready to win. But I think he now sees signs that it's coming, we keep him very in the know of everything that's going on.
"He knew the journey we signed up for, and we all got frustrated at the beginning of the year, because we'd gone backwards.
"But now that we've quickly recovered, it feels even more rewarding. Because it shows what the team's capable of."
Norris has said that himself. He believes what McLaren has done is one of the biggest turnarounds mid-season for "many, many years" and has praised his team for pulling that off. But what is vital for McLaren is that it is not a false dawn.
Although Norris does not have a conventional way out of his contract, the fact is he can get out of it if he wants to and McLaren agrees to let him go. It's just highly like it would command a massive price.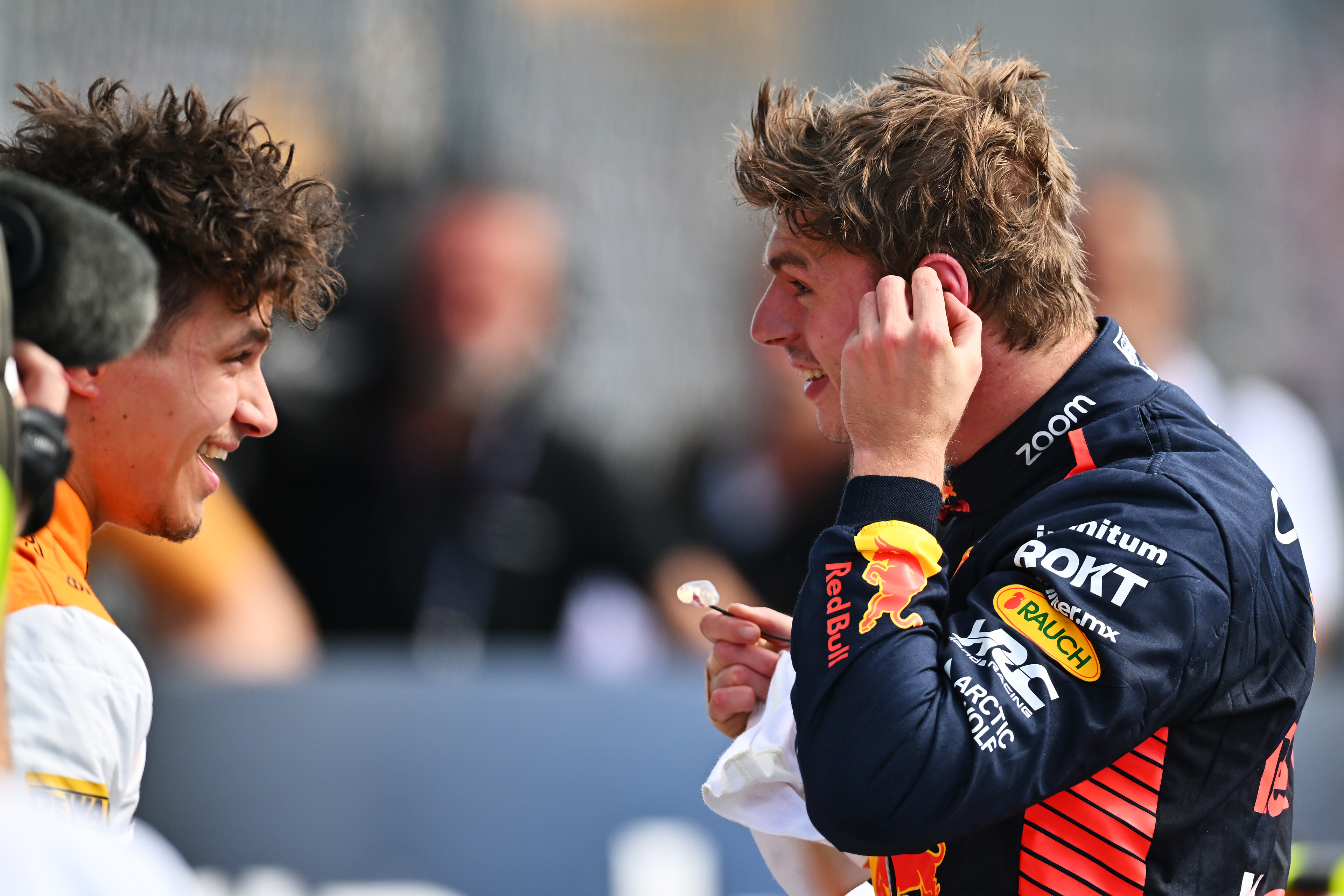 Should, say, Red Bull identify Norris as the best long-term option alongside Verstappen, or Mercedes want him as Lewis Hamilton's successor, and Norris not have enough faith that he can have a Verstappen or Hamilton-like career at McLaren, then there will be a discussion. Whether that's for 2024, 2025, or life beyond his current deal.
The good thing for McLaren is that Norris's confidence in the long-term project has either been restored or has endured because of the swing in fortune in recent months. Whether he is right or wrong, he is buying into the idea that by 2025 or 2026, McLaren will be at the front. The last 18 months must have eroded at that faith to a degree.
The ball is still in Norris's court though. At the moment he is more important to McLaren than McLaren is to him, because only one side of the relationship is holding back the other. Brown admits Norris is "critical" to McLaren's vision.
That would seem to give Norris the upper-hand. But it's not so transaction-like. In the same way it is for Charles Leclerc at Ferrari, or like Verstappen had with Red Bull, there's an emotional connection for Norris with McLaren that means something intangible – loyalty, and a desire to succeed with a team, with people, the driver cares about.
"Everyone recognises he's a franchise driver," said Brown. "Like Lewis is, like Max is.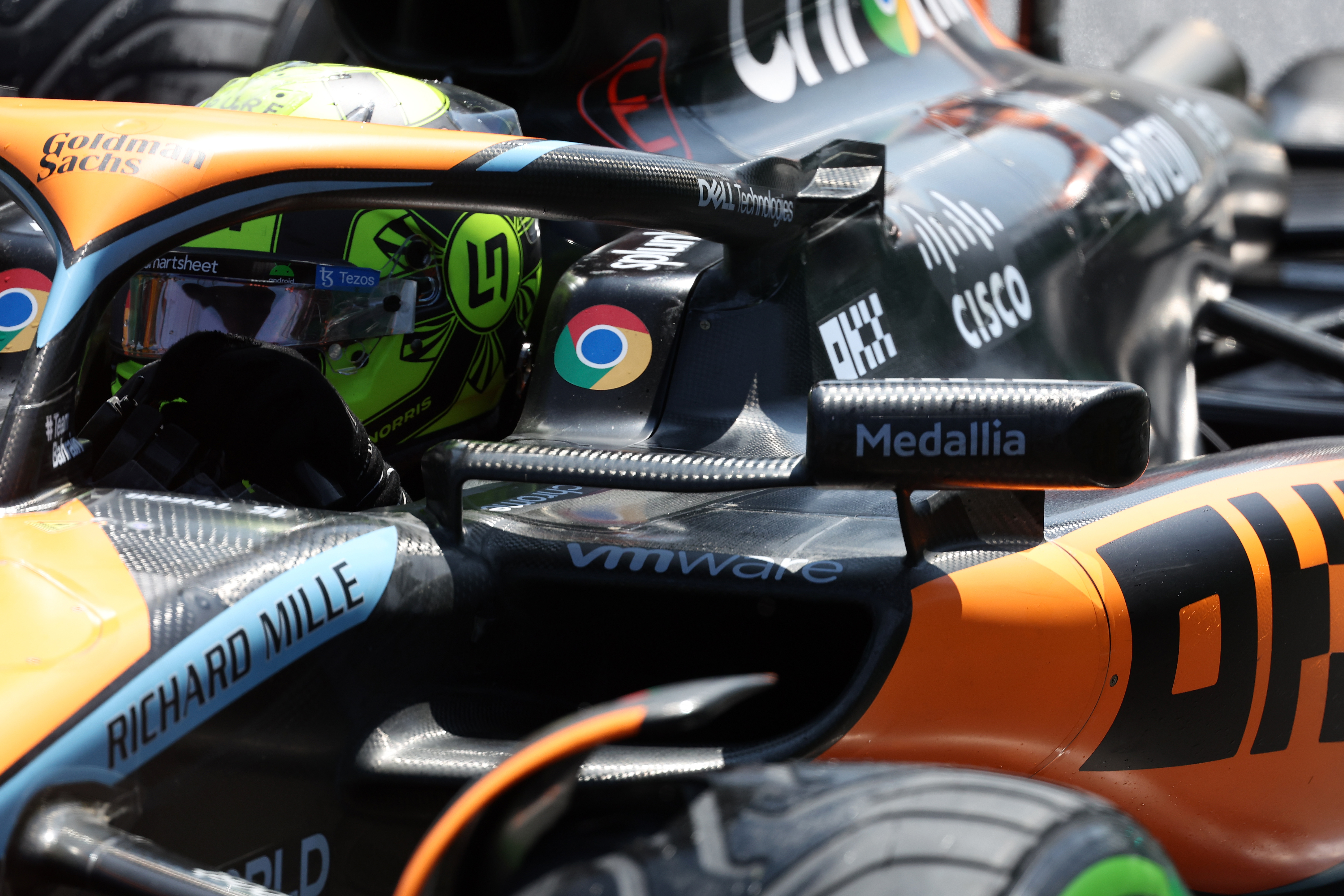 "Lando has been here from day one, the team loves him, he loves the team. And I think we are kind of going through the journey together.
"When he gets frustrated, so do we. When he gets excited, so do we. It's a great team atmosphere. And now hopefully, we've demonstrated we've got some momentum.
"I don't think it will be a straight linear line to winning races. But clearly, we're back in the back in the game.
"Lando's known where we were, at the start of the year was a setback. We've recovered in a short period of time really well. And now the journey continues again.
"He's a critical part of the team's success. You need two great drivers, the right team, the right resources, the right technical infrastructure, the right sponsors.
"We kind of have all that now, we just need some time for it to come together."
If 'some time' means between now and the end of 2025, then Norris may be able to follow Verstappen's blueprint after all.
If not, then he will need to seriously consider doing what Verstappen ultimately didn't have to, and punt on the grass really being greener somewhere else.