Lando Norris is fiercely loyal to McLaren and for the first few years of his Formula 1 career it was hard to blame him. But now that loyalty is being tested and questioned.
After they grew into a semi-regular podium threat together, scoring a pole position and even coming close to a grand prix victory, McLaren suffered a stumble with the introduction of F1's new technical regulations last year – which it recovered from well enough, only to take another blow over the winter.
If there weren't big concerns, then technical director James Key wouldn't have been ousted after two grands prix and replaced with a significantly revised technical structure.
"If I'm honest, I will say it's below the expectation," Norris tells The Race about McLaren's 2023 form.
"The thing is, it's below the expectation of the team as well. And I think that's known by everyone. I guess it's a bit of the reason why there's been quite a few changes.
"The trajectory in 2021 was very good. And the progression through '22 was pretty reasonable.
"The step into this year is below the expectation that we all had in mind at the end of last season. This is the year I expected a bit more of a step.
"Even last year, I would say, in terms of a realistic expectation, I was hoping for a little bit more.
"So, I'd say this year and last year are a little bit below where I was hoping the team would be, for many different reasons."
GIVING HIMSELF NO GET-OUT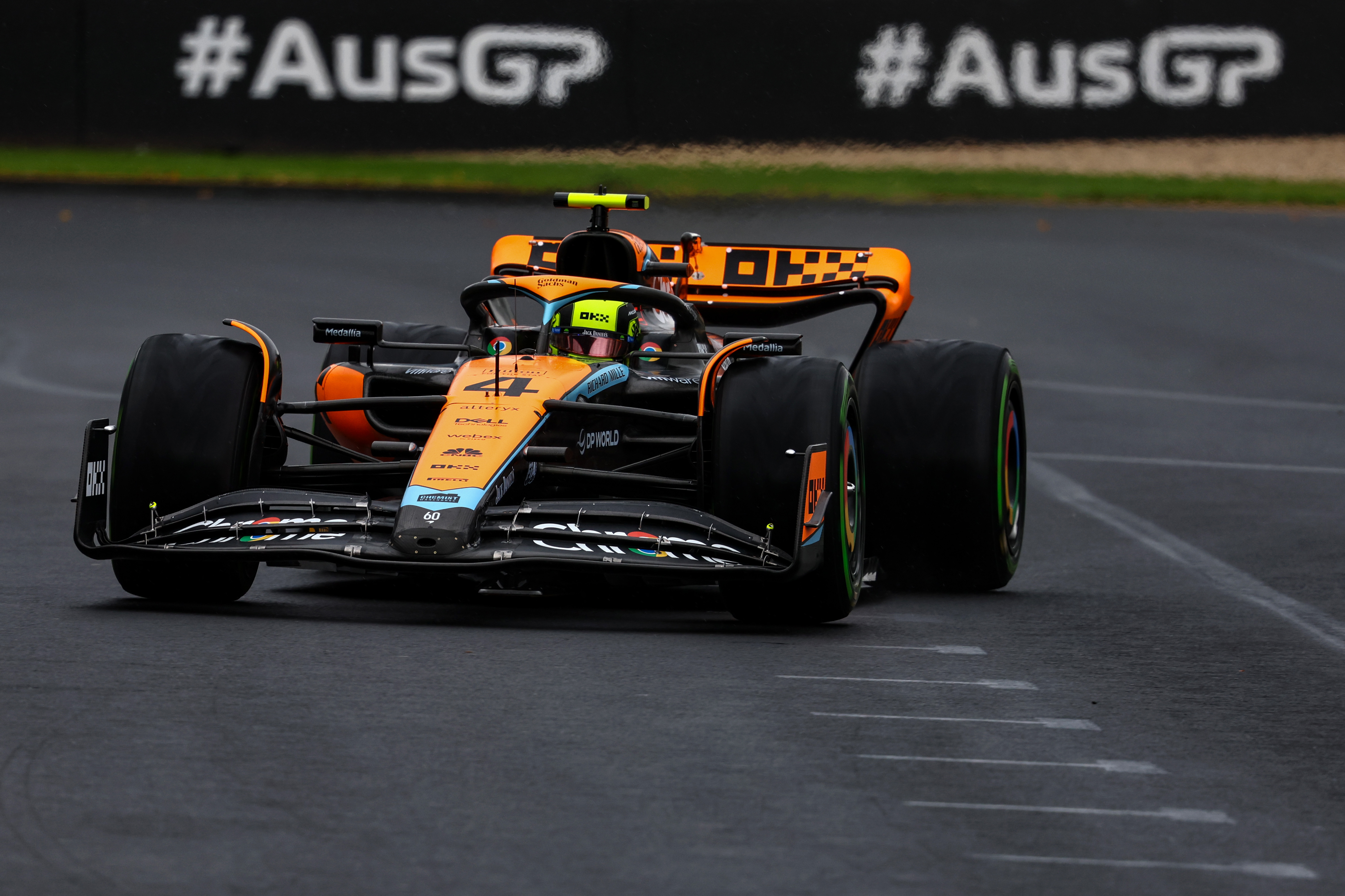 When Norris signed his long-term contract ahead of the 2022 season starting, he did so with the endgame very clear in his mind. His deal would run until the end of 2025 and that, McLaren has always said, would be the year there were no more excuses.
The hope was for Norris to improve as a driver and rise to his peak while McLaren enjoyed a nice, constant upwards trajectory through the intervening seasons, and they would arrive at the top of their game in tandem.
What was surprising, at the time and even now, was why Norris was willing to accept there being no get-out – no insurance just in case progress didn't come, McLaren's grand plan started to fall apart, and Norris needed to move elsewhere for the good of his career.
That deal made perfect sense for McLaren. If everything was geared towards completing the puzzle by 2025, it would be foolish to risk losing one of the key pieces before then. But why was Norris willing to go along with that?
In a nutshell, the answer is that Norris believed he was sacrificing little in the short or medium term, guaranteeing himself security as a driver, and aligning himself with a team that he genuinely believed could get into the position he needs to be in by 2025.
"A bit of it is where do I believe I'll be best and when do I believe I'll be at my best?" Norris says.
"I feel very confident now that if I was in a position to go up against Max [Verstappen] and Lewis [Hamilton], I'm not the kind of guy to ever say I'm confident I will easily be able to go out and beat them, but I believe I'll be able to battle against them and be a contender against them for a championship.
"But I believe that even more so for '24. And I believe that even more for '25.
"And if you see Max from where he was a few years ago, he was a guy who did make a lot of mistakes. He crashed a lot. Everyone was saying how much all over the place he was and look at him now, how composed he looks, how professional he looks.
"I'm not saying I feel like I'm in that first position now. But it was just to give me confidence. Because generally, it was something I struggled a lot with, just having that clarification of will I be here in three years' time, four years' time, five years' time?
"Having that that stability and the confidence in myself that the team wants me to be here for another four or five years, that's something that helps me a lot.
"I feel like I deal with all of these things better now than I ever did. That also allows me to work at my best. And if I was on a one-year thing, probably most drivers wouldn't be able to work at the same level, just because they got that thought in their mind of what's going to happen at the end of this year, or next year?
"That's just something I don't need to think about in any way. Which for me, is a very good thing."
'IS LANDO GETTING TIRED OF IT?'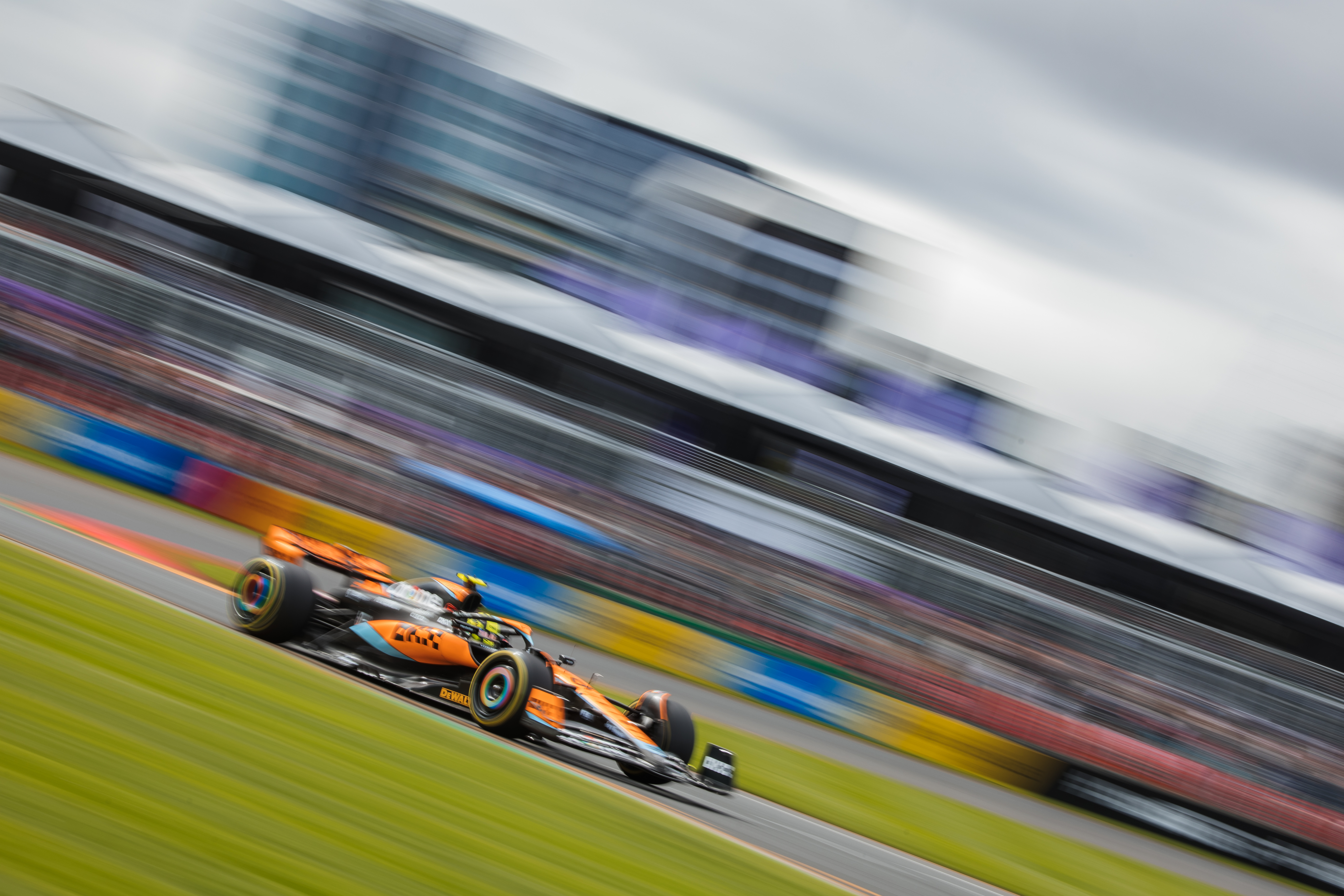 The thing is, this isn't particularly new from Norris. He said much the same at the time he did his deal.
The reason it's more relevant now is McLaren's form raising inevitable questions about whether Norris made a mistake, and whether he needs to switch teams.
After missing out on a chance to make a step with a new set of rules in 2022, McLaren has been playing catch up. And watching Aston Martin leap from behind McLaren to scoring regular podiums at the start of this year, while McLaren's 2023 car has been a bang-average midfielder at best in the first three races, has only served to underline the opportunity that did exist had McLaren done a better job.
McLaren is now just part of the midfield furniture again. And there are some suggestions there is in fact a performance-related exit clause along the lines of McLaren failing to finish in the top four in the championship for two consecutive years.
But sources with good knowledge of Norris's contractual situation insist that is not the case. Which means Norris is locked in (although there is always the possibility to escape a contract – it's a different example, but just look at Norris's former team-mate Daniel Ricciardo being eased out one year early).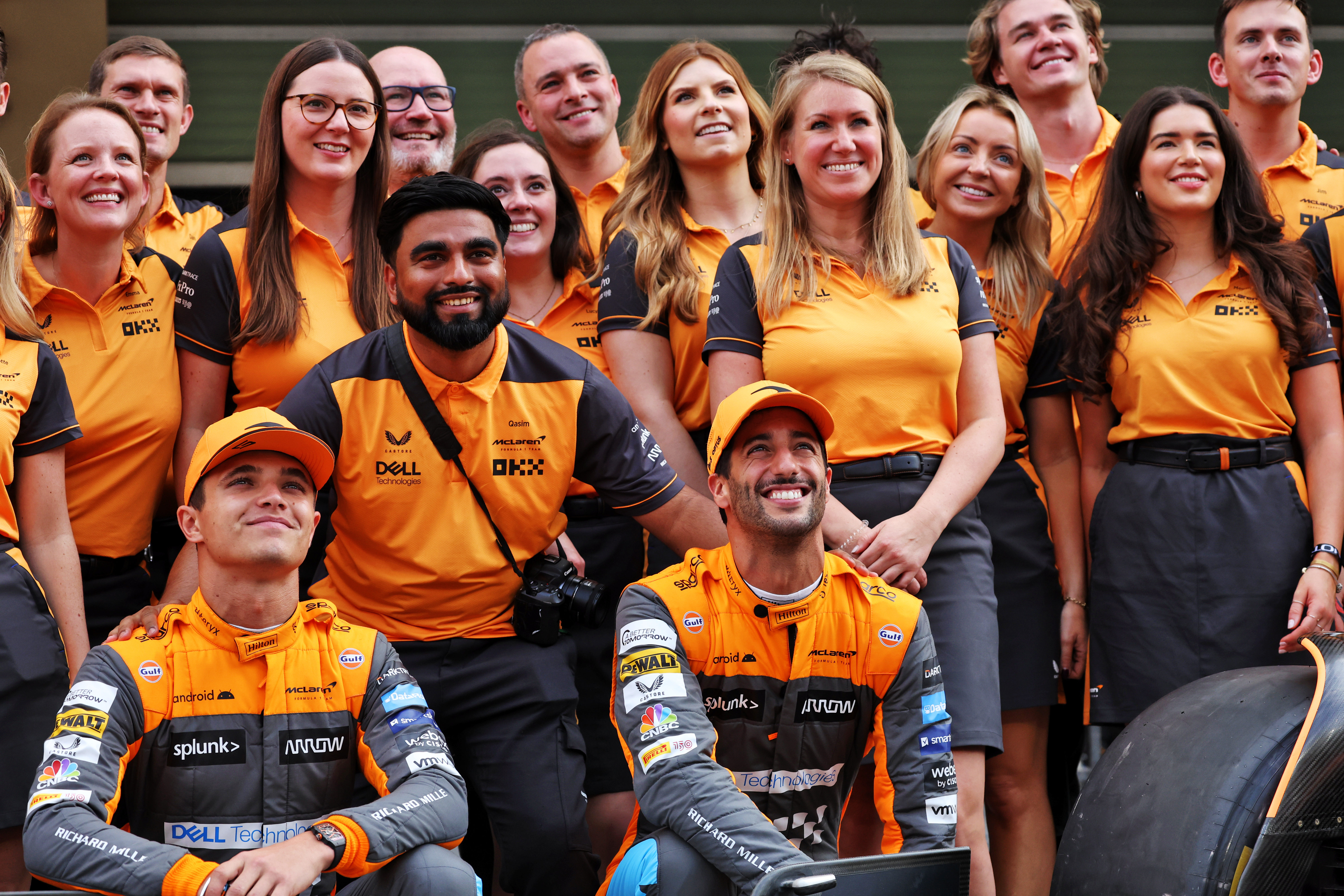 "I feel like it's a compliment that people are talking about it," says Norris.
"Because it's nice that a lot of people believe that I should have an opportunity to be able to do better than what I'm doing now, or fighting for higher positions that don't what I'm fighting for now.
"If I look at it from that perspective, it's a compliment that people are saying it. But I think it'll be the same with any driver, if they're having a tough time or if they're not getting the car that people maybe believe that they should be in. And it's what people are going to want to come up with.
"I wouldn't say it's a surprise. I think there's a level of like, last year the difficulties are acceptable, that happens every now and then. With the tough start to this season, then it's a little bit like…I can see why people would think 'Is Lando getting tired of it? Does he want to get out?'.
"I can see where people are coming from very easily. But I took it as a good thing that people believe I should be in a better car."
THE RED BULL INTEREST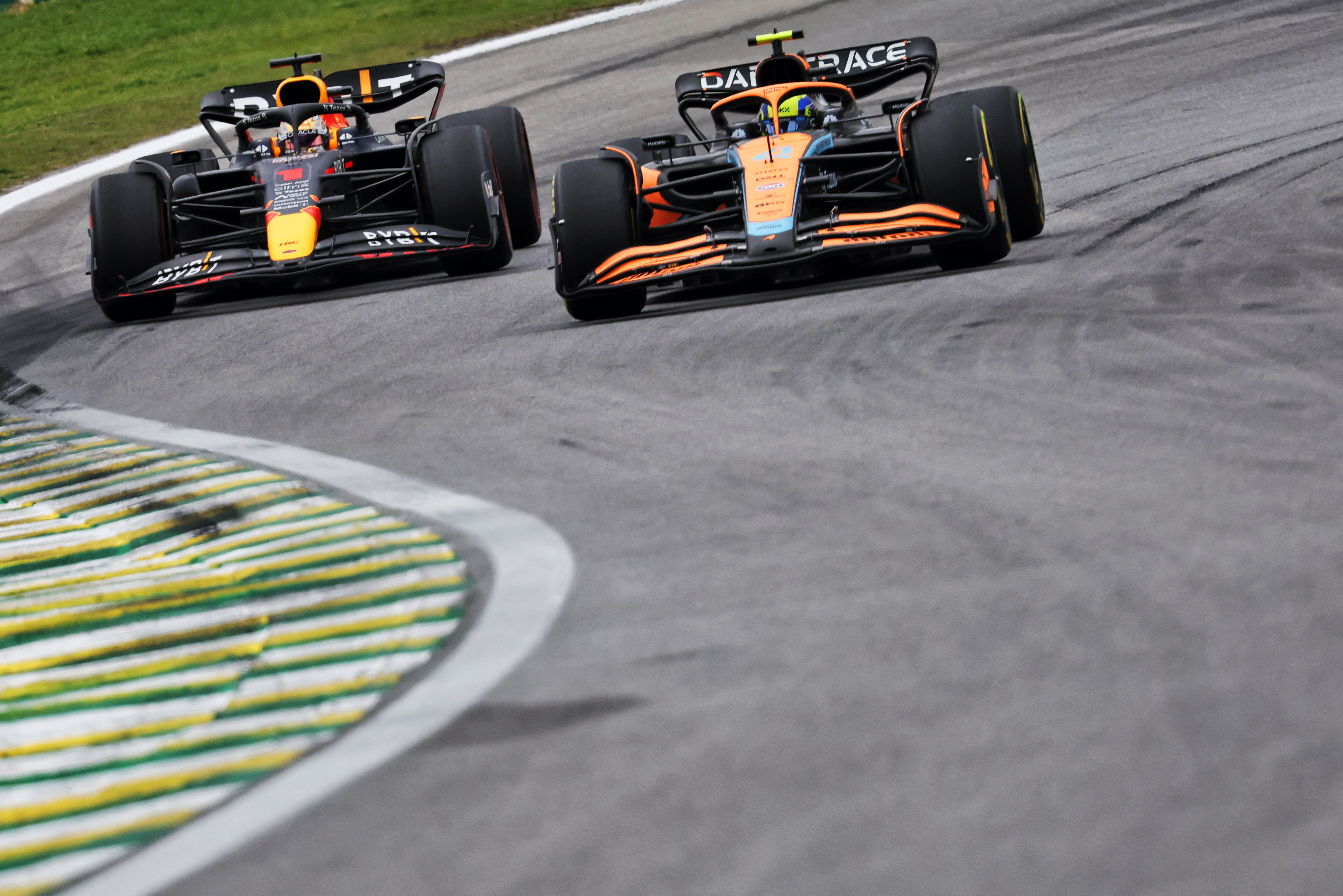 While Norris is flattered to get such attention, he is not looking elsewhere.
He did for a while, though, sound out his options – but this was before re-signing with McLaren, and he insists it was not a particularly serious endeavour.
Norris has spoken openly about Red Bull's interest in him, as have Red Bull personnel. Although the details are vague, there are known to be at least two occasions where he was on Red Bull's radar – before he got into F1, and after.
Norris says this was "pretty much" years ago, though – and that he never faced a direct choice between moving to Red Bull or doing a deal with McLaren through to 2025.
"Every driver wants to have options," he says. "Every driver has conversations with as many people as they can to give themself options, or to see what's available. Just so you can set things out cleanly and look, 'is this the best direction for me?'
"I believe McLaren is the best option for me long term, which is why it was a four-year deal. It was nothing more than just having a chat, just getting acquainted with speaking to different teams and the people who run it.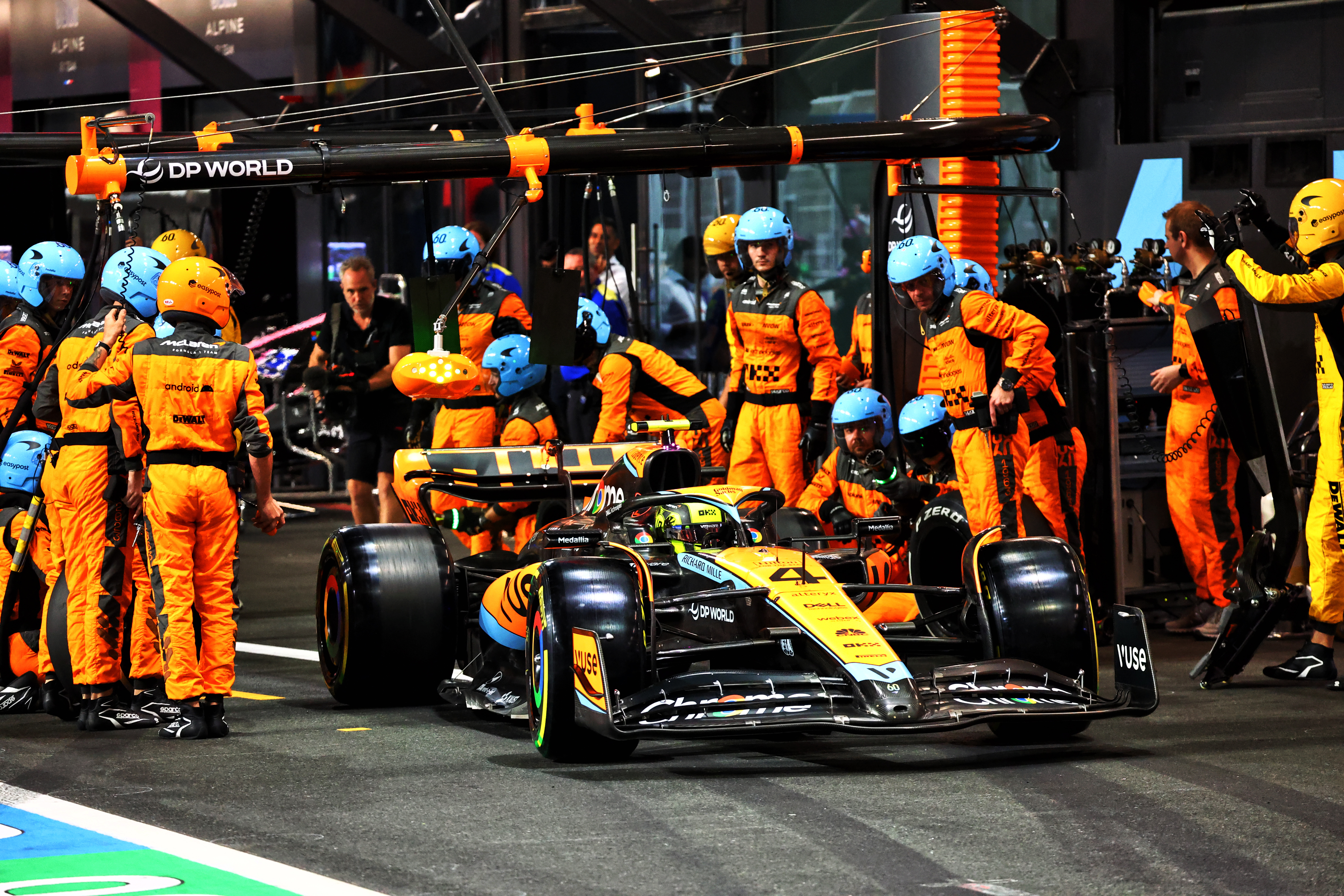 "It wasn't any more advanced in any way. We saw what was possible and what could have been possible. Nothing tempted me in any way more than still being here."
But why? This is perhaps the element of Norris's contractual decision that vexed people the most. Because on the surface it may seem as though Norris passed up a guarantee of winning now with Red Bull for a chance to potentially win with McLaren years in the future.
"It's never that simple," Norris smiles. Realistically the chance he would have had to move to Red Bull would be at some point in the next two or three years, as the next option after Sergio Perez. And he would go there in a de facto supporting role to Verstappen, because Red Bull is his team.
If Norris had moved to Red Bull at any point from, say, 2021 to 2025, then in that time he would have had the chance to fight for race wins. No question. Could he fight for a championship? Possible. Would he really be allowed to, or able to? One person close to Norris at McLaren doubts that very much, and also doubts that Norris would have any interest in playing the number two role.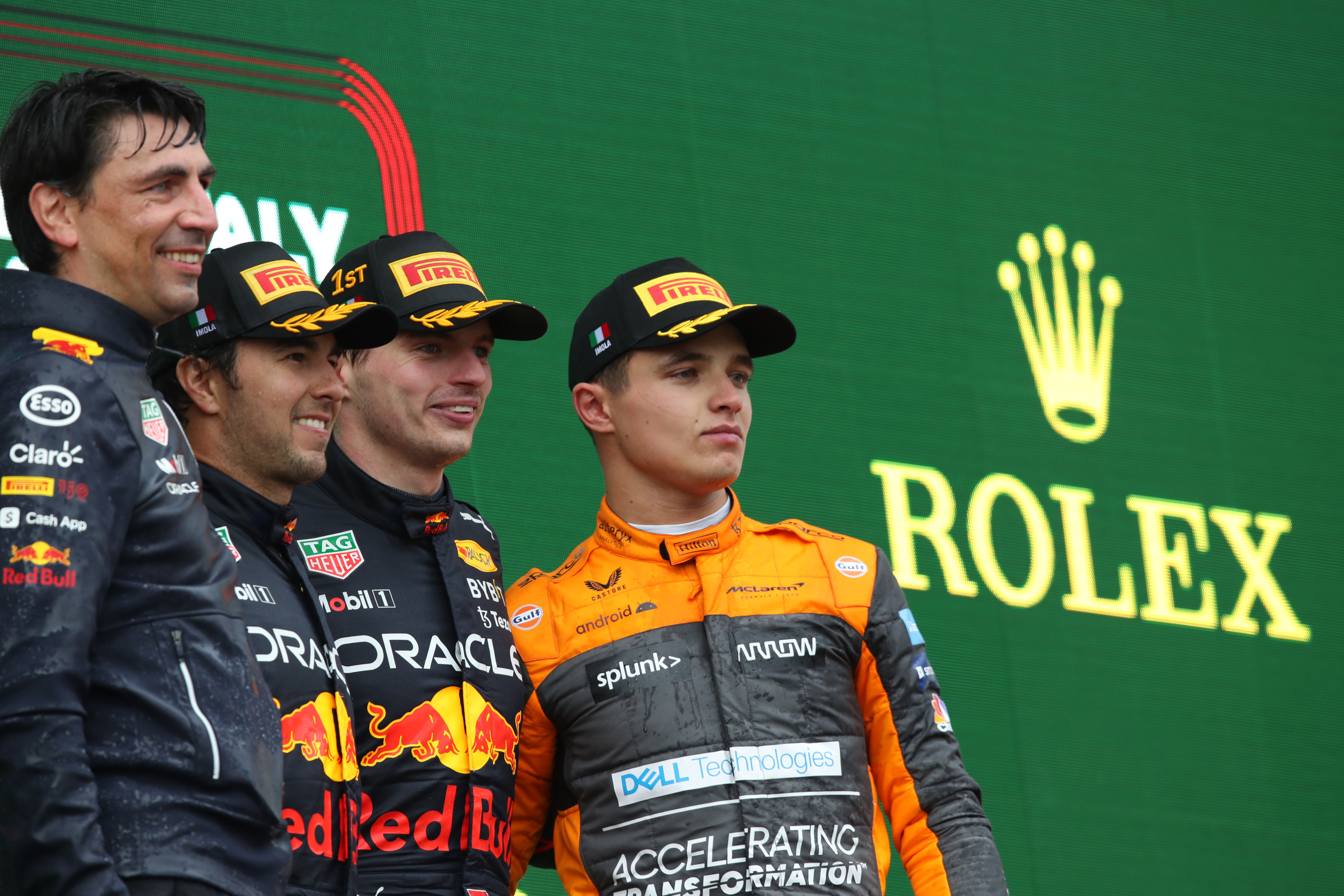 That second part is something Norris confirms himself: "I believe, I want to have the confidence in myself, that if I was to go to any team, I'd be there to fight for wins and to fight for championships.
"So, if I was to go anywhere, I'd probably make it clear that I'm not there to be a number two or to be in any other position, other than to do the best for myself and to go for the best position that I can, which is either to win races or to win championships."
It's therefore a question of whether he believes he could get that at Red Bull. Which may well have helped sway him towards McLaren being the better option long-term, especially as if McLaren is moulded into a title-challenging organisation, Norris will be at the heart of it rather than trying to force his way in.
'I KNOW WHERE MY HOME IS'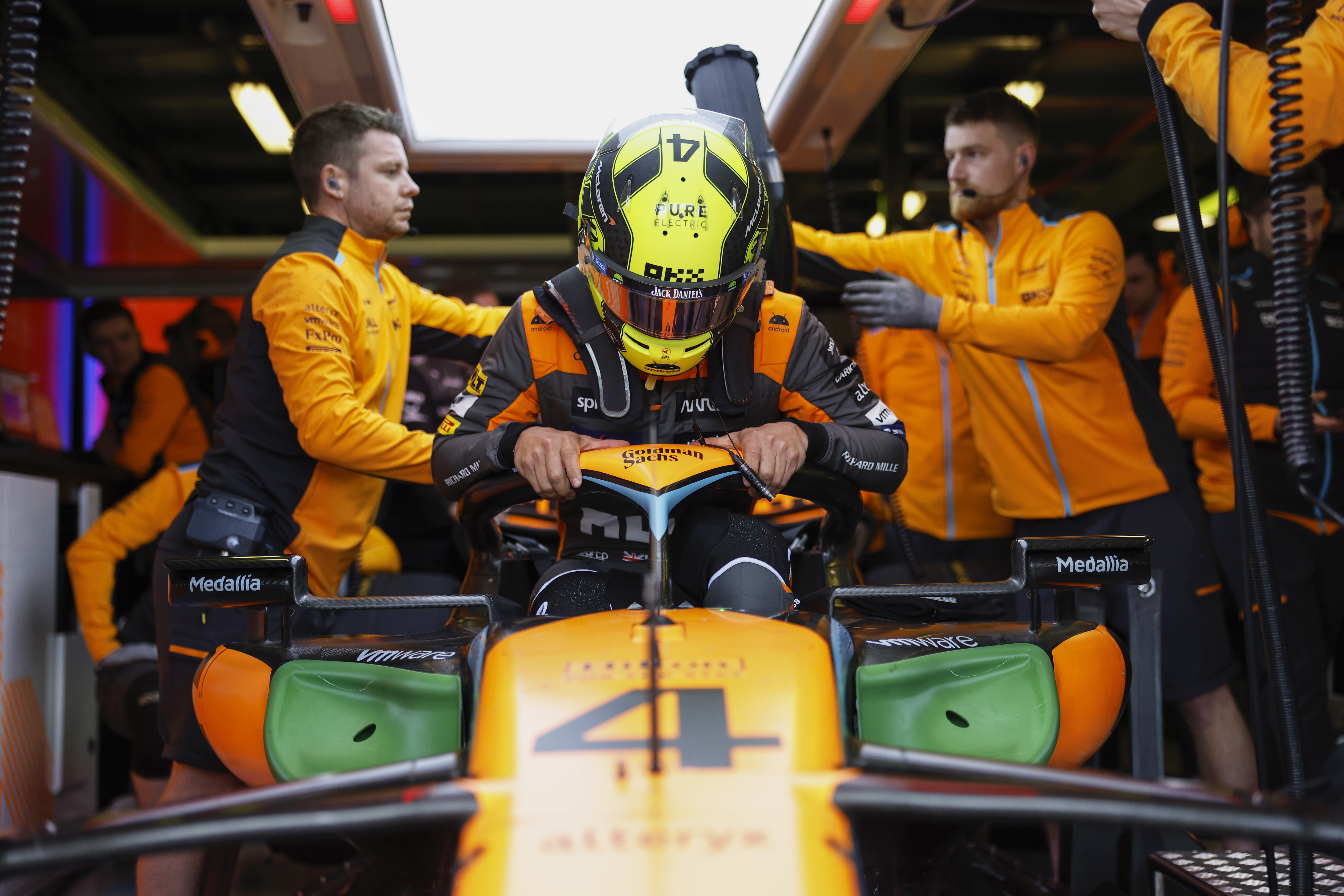 The arguments against going elsewhere genuinely seem second-order compared to the reasons Norris sees for staying.
There is clearly a specific motivation to succeed with McLaren. He says it would be "more special" and adds: "I know where my home is, know the people who gave me this chance to Formula 1."
Norris could afford to be patient with this deal and give extra weight to the sentimentality. The reality of F1 is a factor as well, for Norris is acutely aware that no driver spends their entire career with the best car. So he views this period, frustrating as it is, as a necessary evil. But he is also wary of having too much patience. "That can also bite you," he says.
As much as Norris wants to win, he still believes "that time is coming with the team that I'm with". And for now he is prepared to wait.
The questions for McLaren are how long will he feel that way, and can it do a good enough job to keep him?
Even the modest hopes of how much progress McLaren might make while it waits for the much vaunted new windtunnel and simulator to come into use were misplaced.
Norris is trying to not let the frustrations of the last couple of seasons cloud the long-term vision McLaren has sold him on. He still believes in McLaren Racing CEO Zak Brown and rates newly installed team principal Andrea Stella extremely highly.
The car upgrade set to be unleashed at Azerbaijan Grand Prix is the first step in its 2023 recovery plan – although even bigger changes will come later in the year, and that should signal whether McLaren has reset its course properly or not.
"I want to have faith in the team," Norris says.
"I try to not let what's happened this year, or last year, affect what my hopes are for '24 and '25. That's just the wrong way to think. It's pointless.
"I do have good confidence in how Zak runs a team. And I want to believe more now than ever, with how Andrea is running the team.
"Andrea is doing a very, very good job. It was a bit hard for me to imagine straight away Andrea in this position, just because I've known him as a guy who is very hands on with the car aspect of things.
"He knows a lot about how to set up a race car. He's been an engineer many times. Going into like a team principal kind of role, I just couldn't see Andrea in that!
"But he's given me a lot of confidence since he's been in the position, with the changes he's done, how he explains the team, the projection for this year and next year and '25."
Above all else, Norris clearly wants this to work. He is in a similar situation to Charles Leclerc at Ferrari, putting his trust in a project that has emotional value to him and hoping that will be rewarded so he doesn't face a difficult decision.
"Having a connection with the team can make a big difference," Norris says.
"If I ever one day would go away from McLaren, it wouldn't be an easy one, just because it's a team that I've grown up with in many ways. There is an emotional side.
"It does get to a point sometimes you've just got to cut all of that off and realise what's best for you as a driver.
"But that time has not come yet."