Superficially, McLaren driver Lando Norris's Formula 1 development has stagnated. In 2019, he spent much of his impressive rookie season finishing in the bottom half of the points and exactly the same was true in 2022. Given McLaren's timeline for emerging as a frontrunner longer-term, he's set to harvest plenty more results to add to his haul of 42 finishes from sixth to 10th.
The key word here is superficially. If you delve a little deeper, the 23-year-old has evolved significantly in his four seasons in F1. Without doing so, he couldn't have demolished Daniel Ricciardo so comprehensively last year in a tricky-to-drive McLaren. It didn't show in the results, but Norris delivered his most consistently impressive season yet in 2022 with myriad high-class drives usually rewarded only with a modest number in the results column.
We're likely to have to wait a little longer before Norris can be tested at the front of the F1 field, so for now we can only evaluate him based on the challenges he has faced. And as much as dominating Ricciardo over two years – with the advantage growing in the second of those seasons – has enhanced Norris's reputation, there comes a point where this is of limited value.
There are other ways to measure a driver's performance than through comparison with their team-mate. Norris has worked hard to do that. The Race sat down with him late last season to discuss his progression as a driver.
While his public persona is easygoing, he's deadly serious about his craft and honest in his analysis. Confidence is something he's had to work on, but he's not afraid to talk positively about aspects of his performance while, unlike many, being willing to admit there are aspects of his game he doesn't fully understand.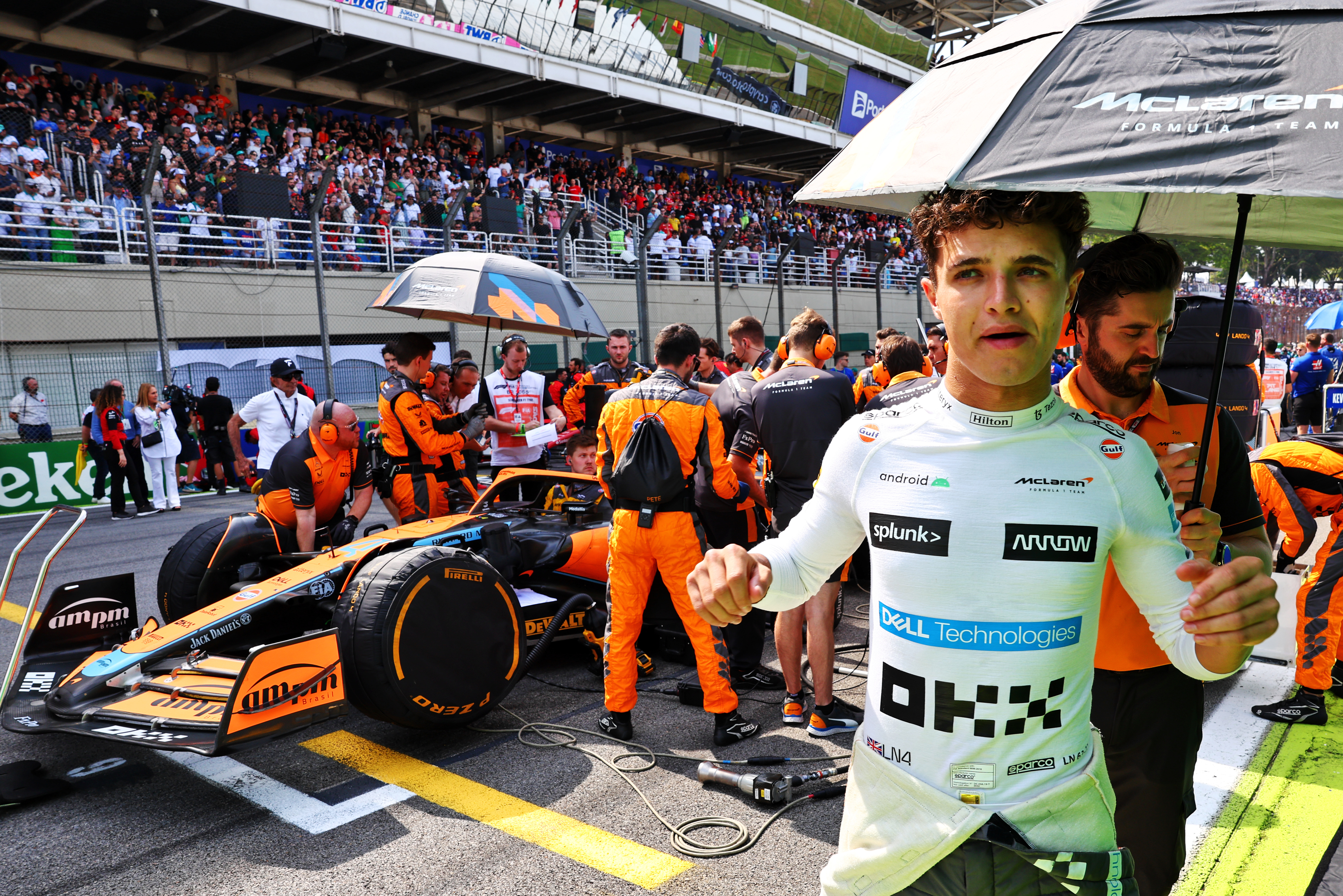 Norris is certain he performed more consistently well in 2022, but with Ricciardo struggling the obvious question is how to judge his level. There were occasions when he could learn from what Ricciardo was doing, as although an average qualifying advantage of 0.294s is an age in F1 terms, it's still a tiny deficit in real terms. But the rest is in Norris having to find different benchmarks.
"That's the tough part of it," Norris tells The Race. "At times, you want to believe you're doing the best but even when you think you've done it amazingly, there will be times, there will be certain places where Daniel's still extremely strong and I have to step up and do a better job when I learn from what he's done.
"But setting your own benchmark is something I've had to adapt to. A lot of this is done in practice, exploring as much as possible and building up then when you get to qualifying being able to deliver on everything that you've learned.
"When I came into F1, I wanted to go out and do the perfect lap straight away. Now I have the faith that I can try a lot of different things and then I can go into qualifying and piece it all together. That's something I wouldn't have been able to do in year one or year two, because I wouldn't have been able to try so many things by not having [always] tried to do a perfect lap.
"Now I have the confidence I can go out and deliver a good lap and focus on learning as many things as possible. You never know because someone maybe could have done it better, but you have to explore on your own to know if you found the limit or not."
This challenge was compounded by the 2022 McLaren being a difficult beast. While dynamic peculiarities have been a consistent feature of Norris's McLarens – remember Carlos Sainz talking about the work he had to do to adapt to its characteristics when he joined the team – the problems last year differed. Norris has always experimented with driving styles, it's something he talked about during his first season, which has made his four years in F1 the ideal grounding in one of the key qualities of an F1 driver.
"It's not an easy car to drive," says Norris, before correcting himself with, "it's just not a simple car to drive, would maybe be a better way of putting it. There's techniques and characteristics you have to try and understand. In the beginning, my driving style from last year was the opposite of what I needed. So even though it's a McLaren and we struggled with similar things in some ways, the way you have to drive it is very different. Therefore, I've actually had to relearn a lot.
"Daniel's natural driving style at the beginning of the year suited the car more than it did me and I had to force myself to drive in a different way. I feel I've done a good job [of that], similar to Carlos [at Ferrari]. He complained a lot at the beginning of the season and had to do a lot of work to adapt to make the most of the car. That's the driver's job, at the end of the day, no matter what the car is. Whether the car is easy to drive or hard to drive, the driver's job is to go out and adapt to it and understand how to drive it in the quickest way. But it does take time. That's something that's made me believe I've done a good job this year."
He later returns to this topic to elaborate, with the characteristics not just shifting from lap to lap, but the car also sensitive to changes from corner to corner. While this isn't unusual for F1 cars, which are hugely sensitive to the prevailing and varying conditions, it's clear that the McLaren was at the upper end of the spectrum in this variability.
"A lot of things for us stem off the braking and entry phase, braking and steering, how you combine these two things," says Norris. "For one corner, you'll have to do it this way and literally the next corner, it goes the opposite way and you have to do something different, just because it's a little bit tighter or it's a little bit more open, or the wind's a little bit different.
"Every single corner, you need to learn how to drive the car. It's not like you come to a new track and this track you have to drive the car like this. You come to this track, you have to learn every single corner how to drive the car in a different way. And what makes it so difficult is that you don't drive a car on a circuit, you drive a car per corner. And that's just not a nice thing to be honest."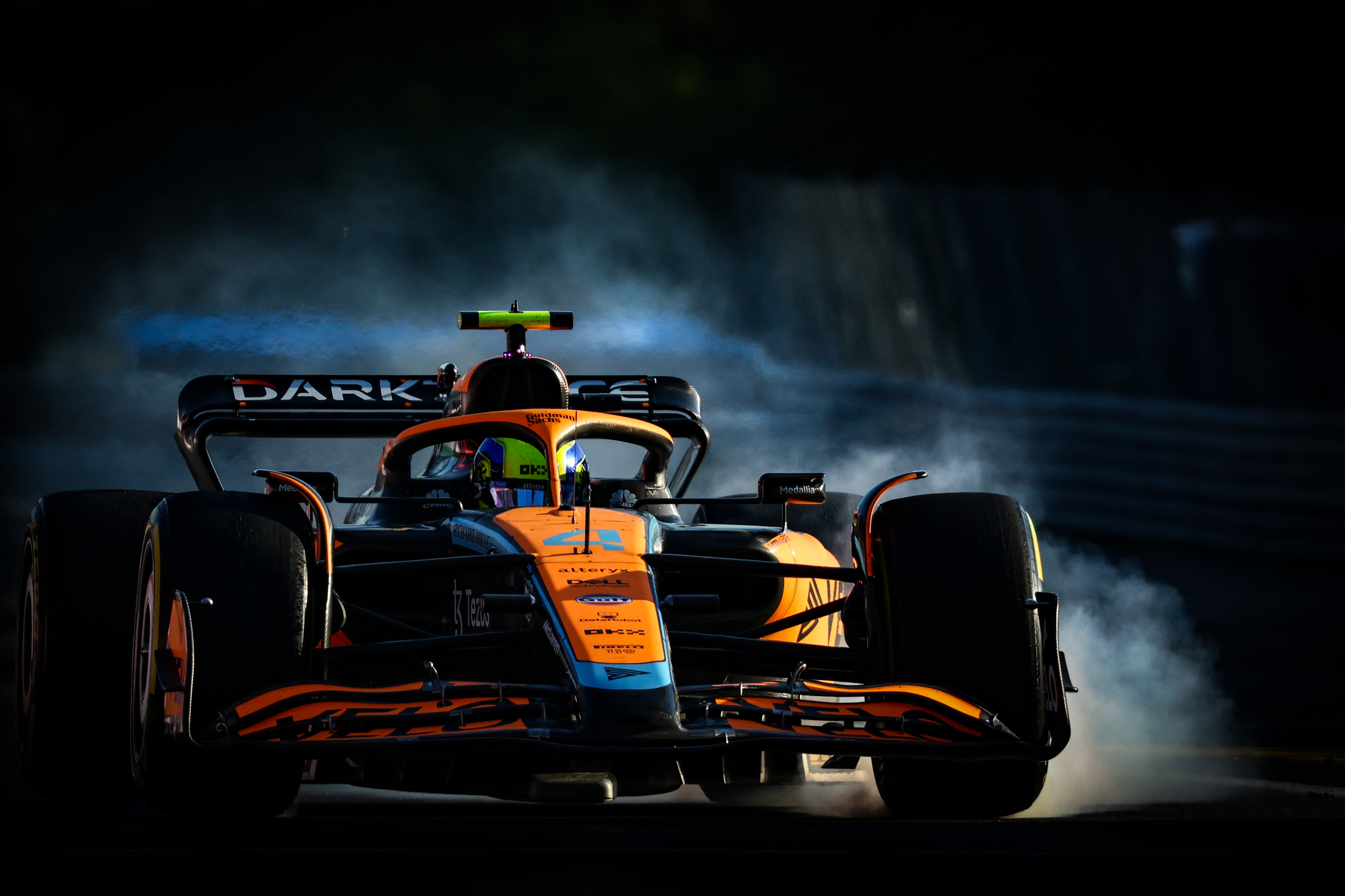 These were the traits that Ricciardo particularly struggled to live with. But he also perceives Norris's success with the car differently. While he's quick to praise Norris's effectiveness and doesn't offer this as an excuse, in an interview with The Race, Ricciardo said of Norris that "ignorance is bliss". The argument is that as Norris only knows McLaren, he doesn't have the comparisons Ricciardo has from other teams for how an F1 car should behave.
Asked how to reconcile his explanation of how much he's had to adapt with what Ricciardo says and Norris gives a revealing answer. He emphasises the effort that's gone into adapting his style, and this is a process that he's tackled throughout his four years with McLaren, but is also wise enough to accept that there might be a small effect at play here in his nuanced answer.
"How you have to drive is very different to last year," says Norris. "But it's impossible for me to know, maybe there are still some things which are similar and those are what the difficulties are. That's something I cannot know, so I'm sure there is a limit.
"There is a small portion of it, which is I can drive a McLaren and I can agree there's going to be some things that it is the characteristic of a McLaren, whatever that is. Maybe that's something I've got comfortable with driving.
"But last year to this year is very different not just because of the characteristics, but also the philosophy of how this formula works. There must be a lot of factors he knows of that I don't, whether that's simple things like noise or vibrations, small things like this can play a part.
"But in terms of adapting driving styles, what I did last year compared to what I've done this year is quite a big change. I'm sure it can be bigger, but I just don't have many answers. That's how hard it is for me to explain things."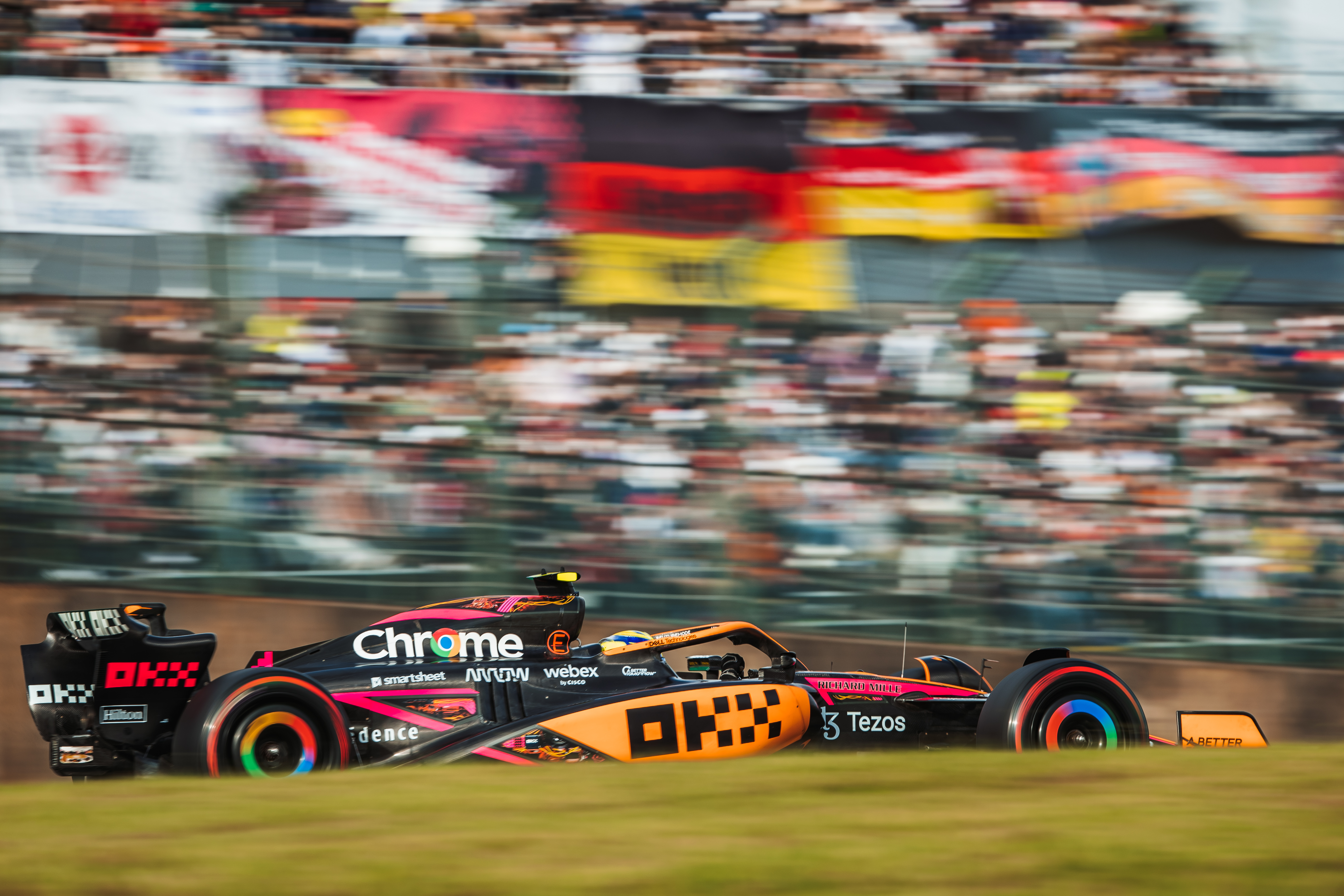 The McLaren proved particularly taxing because it was so erratic. This tested not only Norris's ability to adjust his style, but also his capacity to react to the unexpected. He finds it difficult to pin down what strengths made it possible for him to make the most of a car that might well have been the trickiest and most capricious in the whole field.
"It's really not that easy, I don't have an answer," he says when asked about the reasons for the advantage over Ricciardo, and whether it might perhaps lie in his tolerance for greater rear instability on turn-in. "I would love for my own benefit because there's always a chance that I could be in that position in 10 years' time or when driving a different car. Any driver could be in a position where things just don't feel right.
"But it's not that simple. It's so complicated because one weekend, we have an understeery car, the next weekend, we'll have an oversteery car and it's a similar-ish outcome. So it's not like the car is the same every weekend and I'm just able to drive this car better. Every weekend, you have to readapt to it and change your driving style and understand it. I guess that's what I must be doing, or find easier doing.
"You do one lap, you drive it one way and it's like, 'I got it', then you try and do exactly the same thing the next lap and for whatever reason the car just doesn't do the same thing as it did a lap before. You feel you hit the brake the same way, you've turned in the same way and then you'll miss the apex by three metres or something.
"I'll come in and my comments will be exactly the same [as Ricciardo's]. I'll do it one time, the car was mint and I gained two tenths, I do the same the next lap and I lose two-and-a-half tenths. That's just the way the car is, for whatever reason, it's the way you have to drive it. It's literally so much on a knife-edge that when you find that performance, it can be there and we can obviously be competitive. But as soon as you're off it, it's not drivable when you're on either side of that knife edge.
"And it's so easy to go on either side of it that it feels impossible to do the same corner two laps in a row. It's just what confuses me a lot of the time. I come in and my engineers will be like what can we do? And I'm just like, 'I don't know what it is that I need to go a lot quicker than then what we have now'. My comments are very much in line with what Daniel says."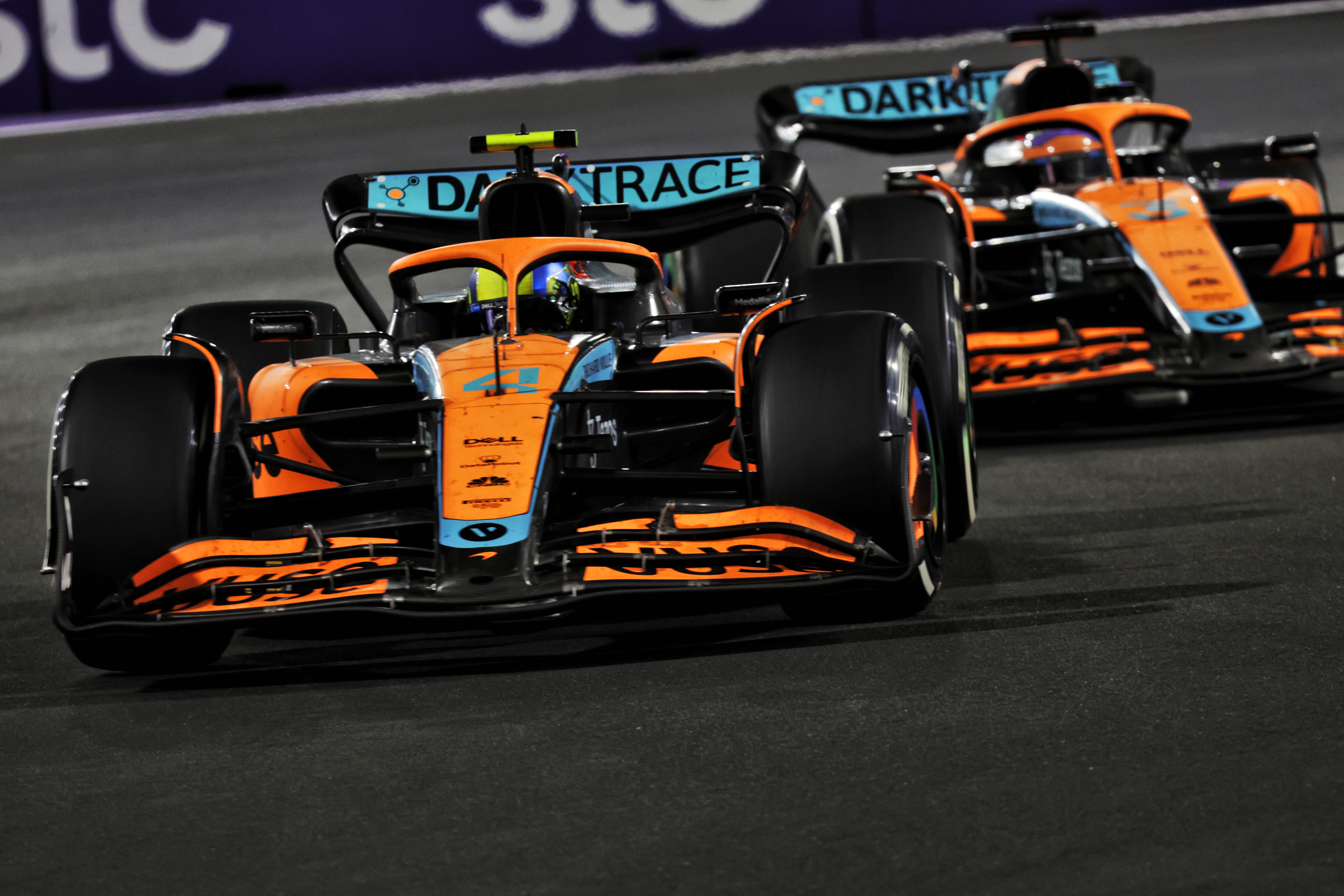 If it was just Norris critiquing the McLaren in this way, it would be easy to shrug it off and argue he's just clueless technically. But he's far from alone in offering such feedback, which points to car problems that no driver, irrespective of their technical excellence, could get on top of. The team points to the characteristics of the tyres – sharp initial turn-in then decaying grip with lock – as part of the problem, with the aerodynamic characteristics failing to mitigate that adequately.
The fact Norris can deal with a more unpredictable car than Ricciardo could on entry speaks well of his qualities. Back in 2018, watching his first FP1 outing for McLaren trackside at Les Combes showed him to be a driver better capable of improvising than the struggling Stoffel Vandoorne was in a limited car. That's a trait that's clearly within him.
So the obvious question to put to Norris is whether his advantage comes from being more comfortable with an improvisational style and dealing with a car that might not be the same from one lap to another? After all, that would be a way to reconcile Ricciardo's comments with what Norris says given the Australian has been familiar with cars that are far more predictable dynamically.
"Yes, it might be that I'm happier on either living life a little bit more on the edge," says Norris. "Maybe I just have a slightly better instinct of how to find that limit or I'm happier driving the car when it's not on the knife edge, as in if you can't be on the knife edge, how well can you drive the car either side of it. Maybe I'm happier driving one of those cars.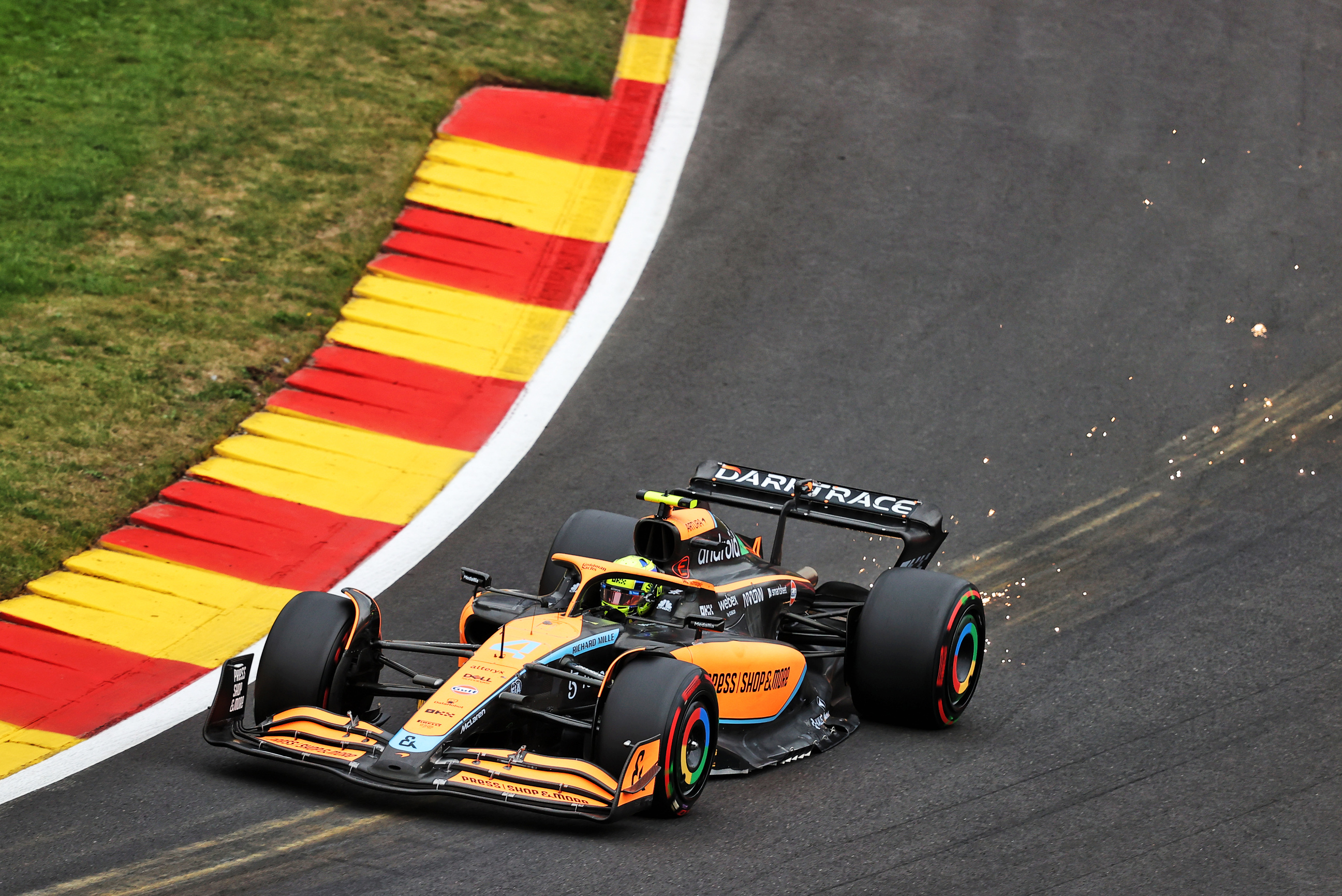 "I don't know the real answer but there's a difference somewhere. I don't know what it is. It's obvious there has to be a difference somewhere, but I don't know exactly what that is."
Again, the lack of answers could point to ignorance. But it more likely points to the fact much of what he's doing is buried in the subconscious process. For anyone proficient at a task, much of it is handled without thinking. It's usually referred to as 'instinct', which is really just referring to something learned long ago. For a more mundane comparison, try to explain how you blink or breathe.
The best drivers, the most effective performers in any sport, tend to learn certain skills and responses early. That's one of the things that separates the great from the merely good.
"Exactly, yes, a lot of it must be the subconscious," says Norris. "When I just brake the way I feel like I want to brake or do this, it just works more often.
"I would love to be able to drive another car [other than a McLaren] just to go, 'OK, that's what a difference can be'. I feel like last year to this year is also a very big difference, so I don't know how much bigger it's going to be."
Such discoveries are in the future for Norris, who for now must plug on with midfield McLaren in the expectation, or hope, it will surge towards the front once major infrastructure projects such as the new windtunnel are online.
There will still be ways to use the coming season to sharpen himself, evolve and develop. But Norris is clearly ready for the next step and to measure himself against Max Verstappen, Lewis Hamilton, Charles Leclerc and the rest at the sharp end in F1.
If McLaren can't provide the car to do that, then someone else eventually will.