The fact that Daniel Ricciardo isn't "foaming at the mouth" to get back behind the wheel of a Formula 1 car is evidence of just how bruising his failed two-year stint with McLaren was.
Red Bull's 2023 season launch marked Ricciardo's first public appearance back in the colours that the eight-time grand prix winner had built his reputation in.
That reputation was severely damaged by a horrific couple of years with McLaren that were mercifully brought to a premature end in 2022, rather than running the full course to the end of 2023 as initially planned.
Instead, Ricciardo plans to spend 2023 essentially recovering from the events of the last two years while discovering if he still has the enthusiasm to pursue a proper return to F1 in 2024.
Ricciardo's third driver role with Red Bull this year will help him answer that question and while he instantly "felt at home" within the team, he was hardly itching to step back into a Red Bull F1 car.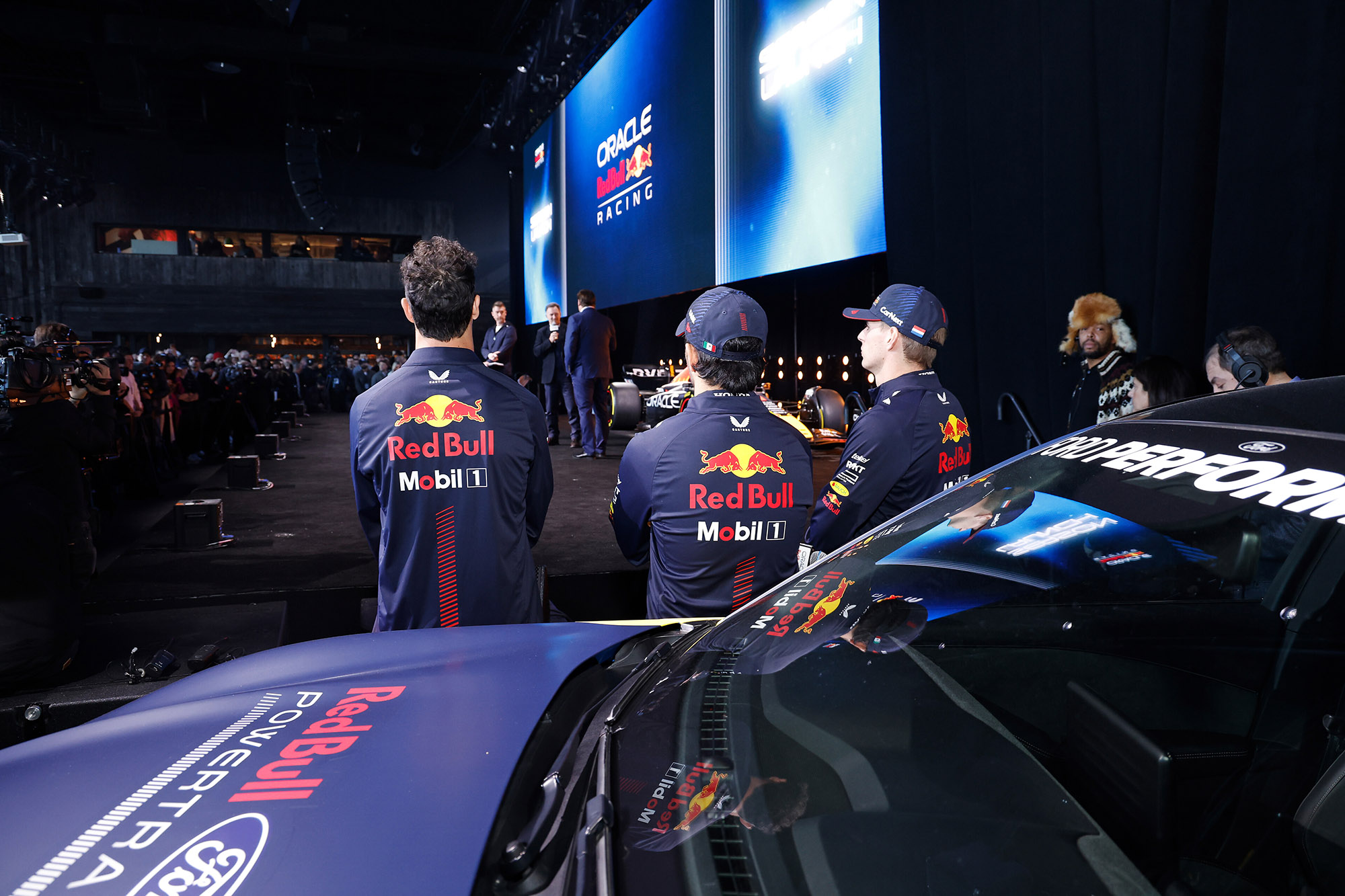 He's expecting this year's mid-season tyre tests to be his most likely opportunity to drive Red Bull's RB19 but Ricciardo suggested the main purpose would be to keep race fit rather than to impress Red Bull or rival teams.
"Let's say I'm definitely keen to have a crack [at the tests] just even to kind of stay race fit if you will so that the body doesn't go into complete shock when it hits 5g," Ricciardo said when asked if he's pushing to test Red Bull's 2023 car.
"But if there was a test tomorrow, I'm still good, I'm still happy to have a bit more time off.
"As the year progresses, I'm sure I'll put my hand up but I'm not kind of foaming at the mouth yet. Still happy to ease into 2023."
Ricciardo's somewhat laidback approach around driving the car is perhaps surprising considering ousted F1 drivers on the sidelines are usually pushing for a chance to prove themselves – particularly when they have as big a question mark hanging over them as his McLaren failure has put over Ricciardo.
But it's indicative of Ricciardo's genuine need for mental recuperation after two seasons of very few highs aside from his Monza win as well as plenty of frustration, false dawns, a hefty defeat in his intra-team battle with Lando Norris and months of very public speculation over his future.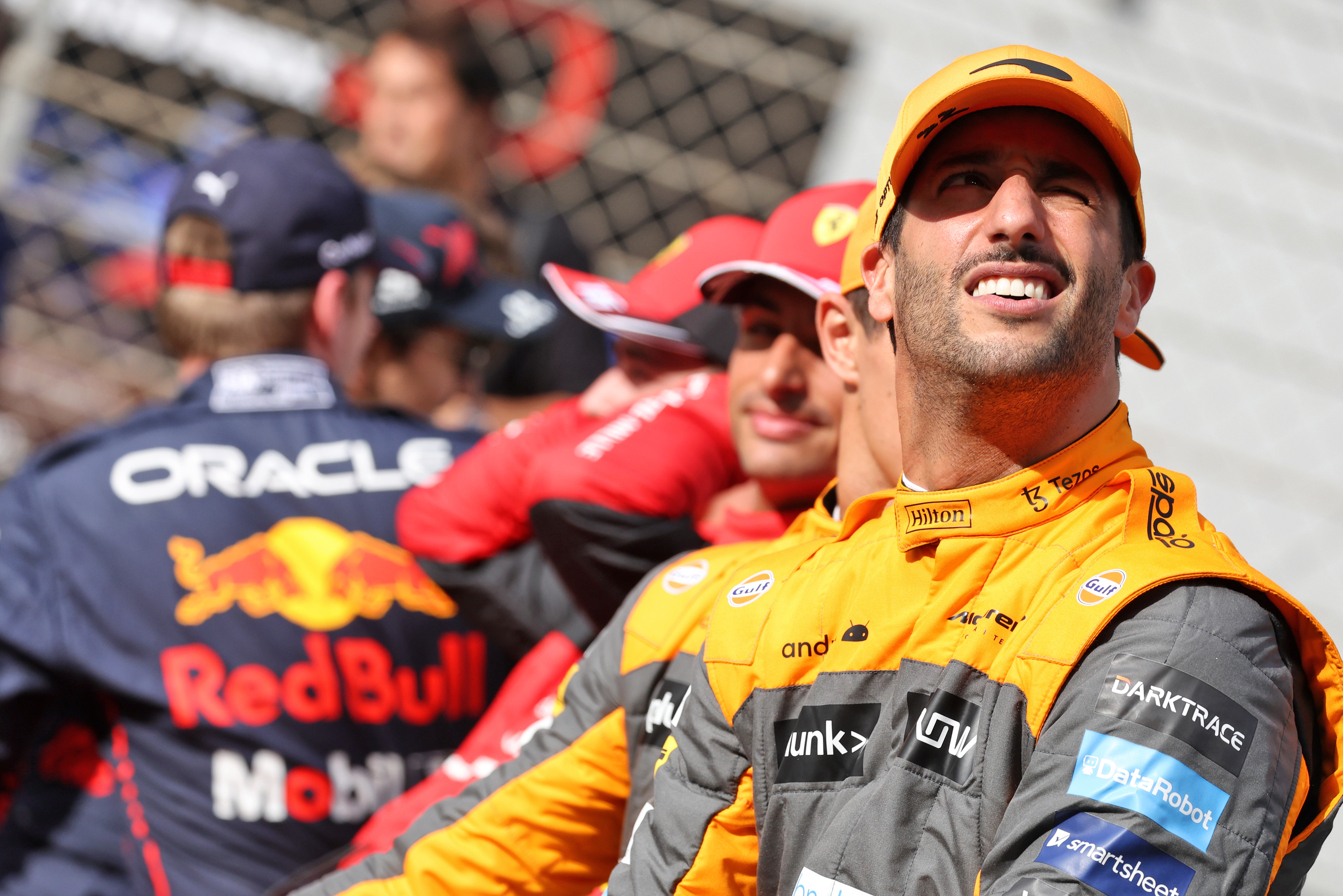 Ricciardo isn't going to – and couldn't – rush that process and wants his decision on whether to return in 2024 to "happen naturally" rather than setting himself arbitrary deadlines to make his choice.
"I'm still taking it as a day-by-day approach, I'm trying not to put too much stress on it," Ricciardo explained.
"I know being here at the launch does excite me and it's a cool feeling. But I'm also really happy to be taking the year I'm taking. At least currently where I sit. It does really feel right.
"I feel like the holiday is winding down, I feel like I've had close to enough time off.
"I'm going to go to the Super Bowl next weekend and then I'll start to get back into a bit more of a regime and a bit more training and stuff.
"It still feels right where I'm at and I'll see what happens over the course of the next couple of months but I don't think anything needs to be rushed.
"I need to stay obviously sharp enough that if I do need to jump in spontaneously that I'm not 20kg overweight, but I look pretty good right now so I think I'm all right."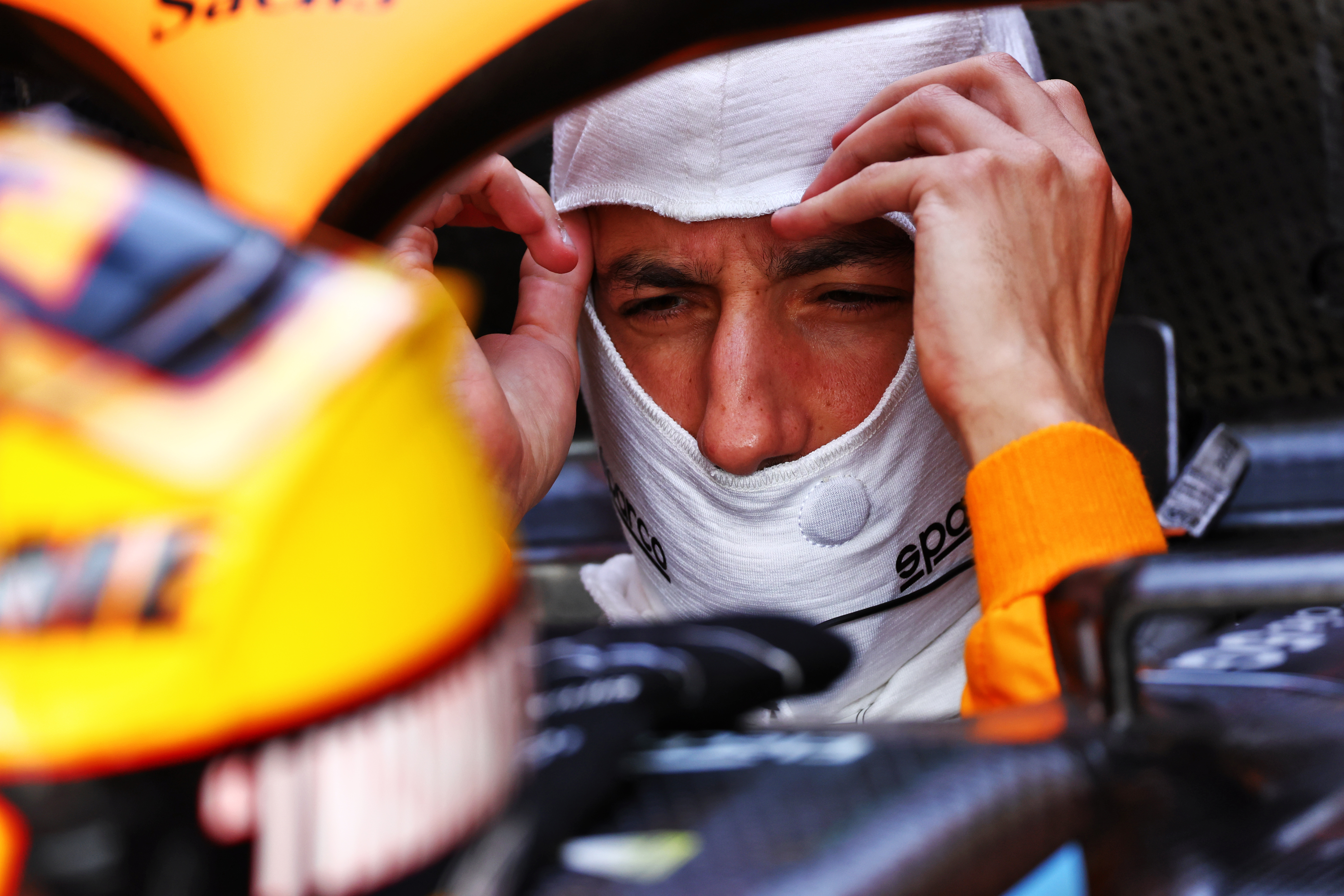 Of course, Ricciardo might not be in a rush to decide if he wants to pursue a comeback but any of the F1 teams that might be interested in chasing his services for 2024 will be.
Ricciardo would have to prove that he's fully motivated to any potential 2024 employer and that's not anywhere near the impression he's giving right now.
It's only February but F1's driver market can move quickly so Ricciardo's chilled indifference – which is perhaps almost too honest for the good of his own chances of returning – can't linger for much longer if he's to convince teams that he's worth pursuing for 2024.
Ricciardo and any potential future F1 employer will be essentially assessing whether the damage inflicted by his time at McLaren was permanently detrimental to his motivation and F1 skillset or simply temporary and curable with a laidback year of simulator work, PR events and plenty of time off.
The kind of 2023 Ricciardo wants is evidenced by his lack of a desire to race anything outside of F1 this year.
Ricciardo isn't just testing his willingness to race in F1 in the future – it feels as if he's questioning whether he's ready to race anything competitively right now and deal with the inevitable pressure that would come with it.
A potential Ricciardo F1 comeback would carry far more weight of expectation and pressure than, say, Fernando Alonso's with Alpine or Nico Hulkenberg's with Haas – and that's something Ricciardo wants to make sure he's ready to face.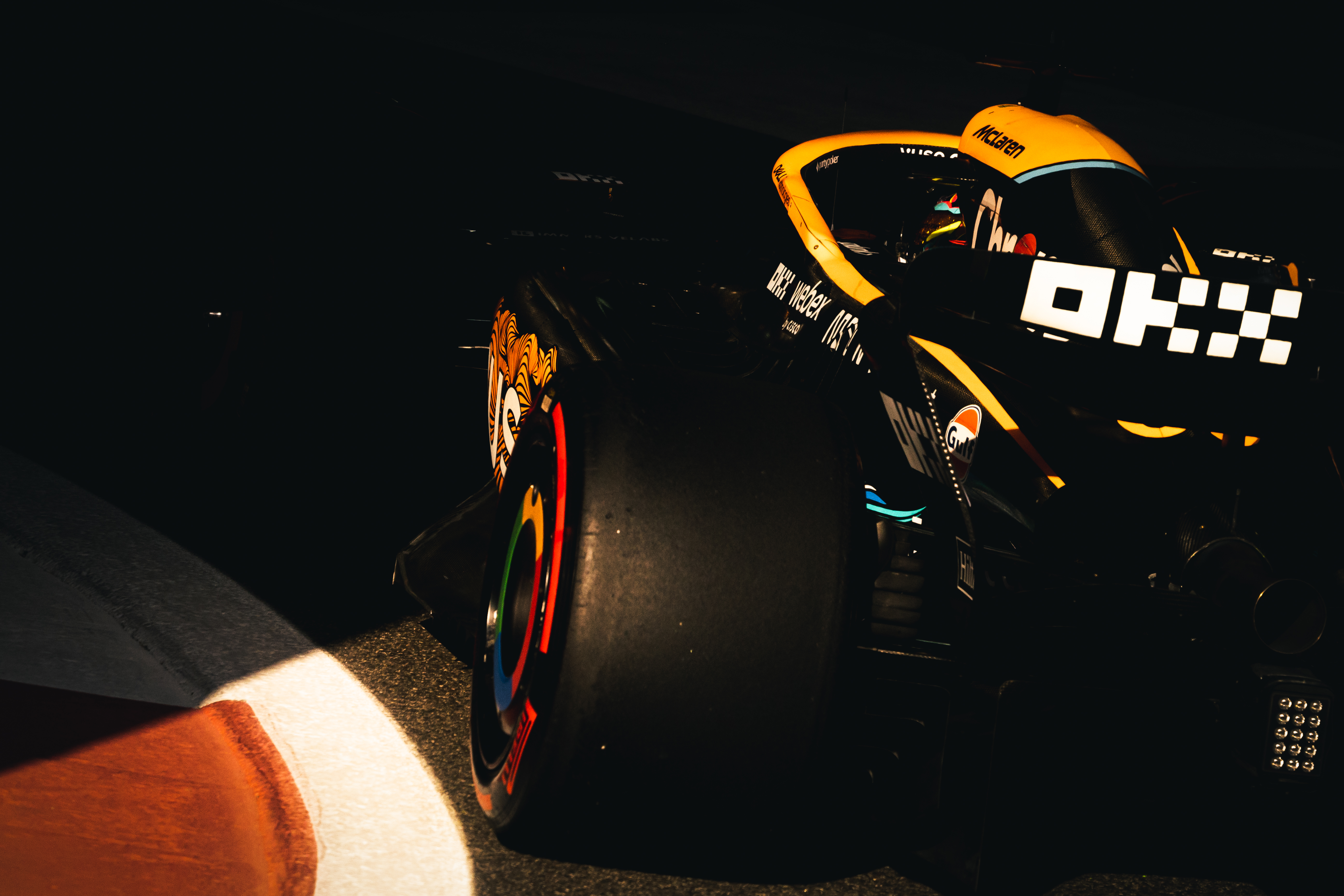 "I also just want that mental time off because competition is awesome, I really do love it," Ricciardo said when asked if he wanted to race outside of F1 in 2023. "But it's a lot as well and I think if I was to step into something else, inevitably there would be a level of expectation.
"So I would want to make sure I could just have fun with it because I think that's what this year is.
"It's a chance for me to take a bit more of a lighthearted approach to things and ease off. I think if I went into something that was going to put a lot of pressure on me I'm not sure I'd exactly enjoy it. I don't know if that's what 2023 is asking for, from me.
"[I've been] getting more time at home and spending more time with family and the older you get the more you need that in your life.
"I didn't really think too much about racing or getting back into the season, I think I was just really trying to savour that and every other year I'm home, I'm always like, 'tomorrow I've got to get up and train'.
"I'm always occupied with something and it was nice to be completely off and I feel like I owed some real one-on-one time to the people I love."
Ricciardo is clearly relishing having the mental weight of an upcoming F1 season off his shoulders and was at his most excited talking about the time off he's had rather than his expectations or excitement for a 2024 race return.
His home Australian Grand Prix is set to be the first race Ricciardo attends as Red Bull's third driver this year and he expects it will tell him "quite a lot" about his hunger to return to racing in F1.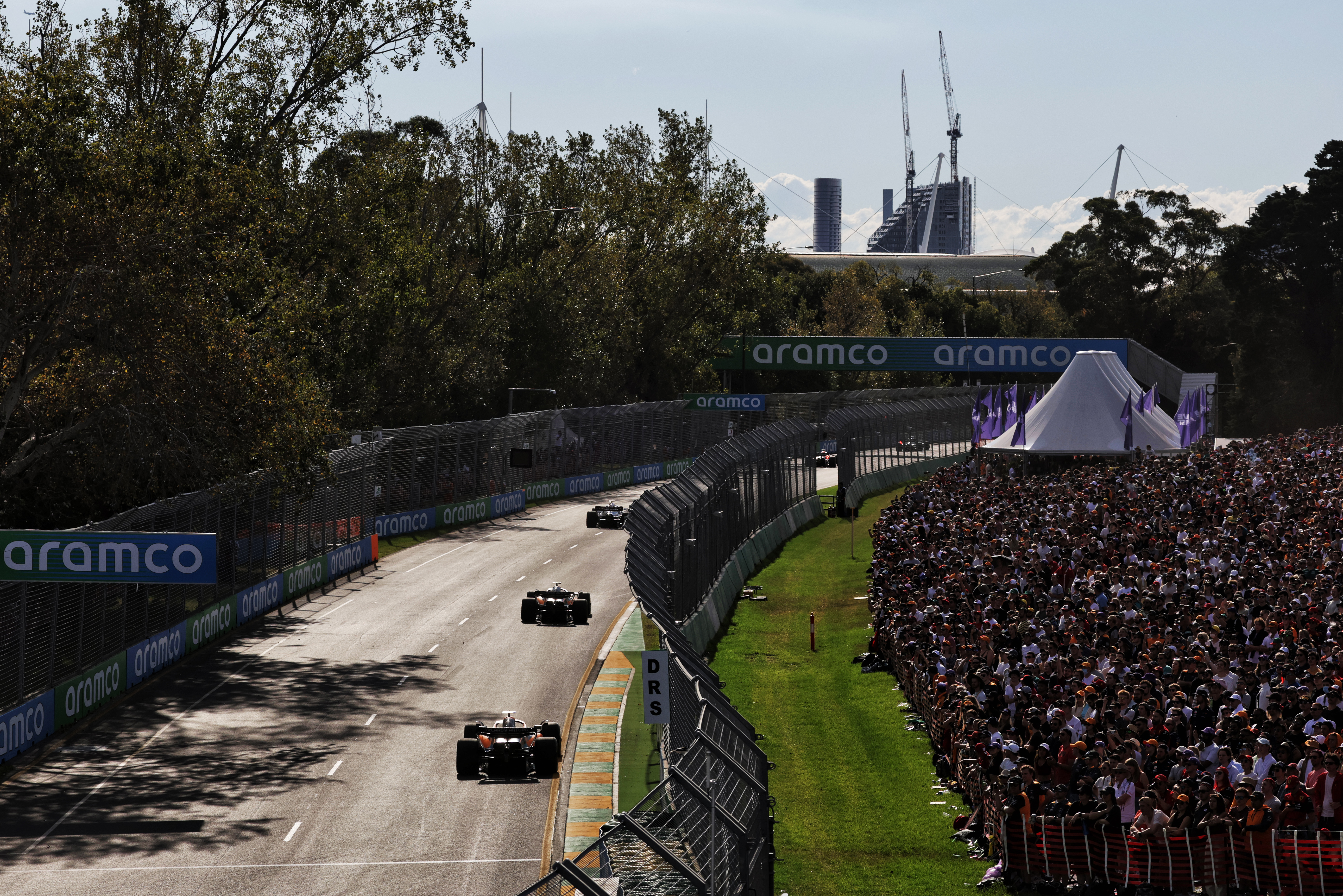 "I'll be watching the first race from likely a television, so that will start to maybe warm up a few feelings," Ricciardo said.
"Then I'll be in Melbourne, that will be the first race I'll attend and being around the whole atmosphere, the noise, the sound, the smell, all of it, that will probably do what it does and whether I'm like, yeah, stoked and excited and wanting to get back or whether I'm happy just being a fan for a bit longer, we'll see."
F1's winter break has evidently done nothing but reaffirm Ricciardo's desire to spend 2023 on the sidelines.
April's Australian GP should be the next test for Ricciardo to decide if he wants to chase a 2024 comeback and if he's still not "foaming at the mouth" to drive an F1 car, it might well become the deciding test.