Paying off a driver to end a contract early is a last resort for any Formula 1 team and is not a decision taken lightly. Especially when the alternative is to sign a rookie.
When McLaren concluded it was better to replace Daniel Ricciardo with Oscar Piastri for 2023, it came at a financial cost and riled up different factions – Ricciardo's fans, for starters, but also Piastri's then-employer Alpine.
Why was McLaren happy to do this? Because it simply wanted to secure the driver that was considered the best possible team-mate for Lando Norris. Even though that driver has not raced in F1 before.
Signing any rookie is a risk and there's an argument that picking Piastri embraces quite a big one. McLaren is banking on a debutant to succeed where Ricciardo failed, to deal with the demands of a competitive and historically significant team that brings high expectations, to cope with being Norris's team-mate, and to shake off any rust having spent 2022 not racing. All this in the context of limited pre-season testing, where Piastri will get 1.5 days in McLaren's 2023 car.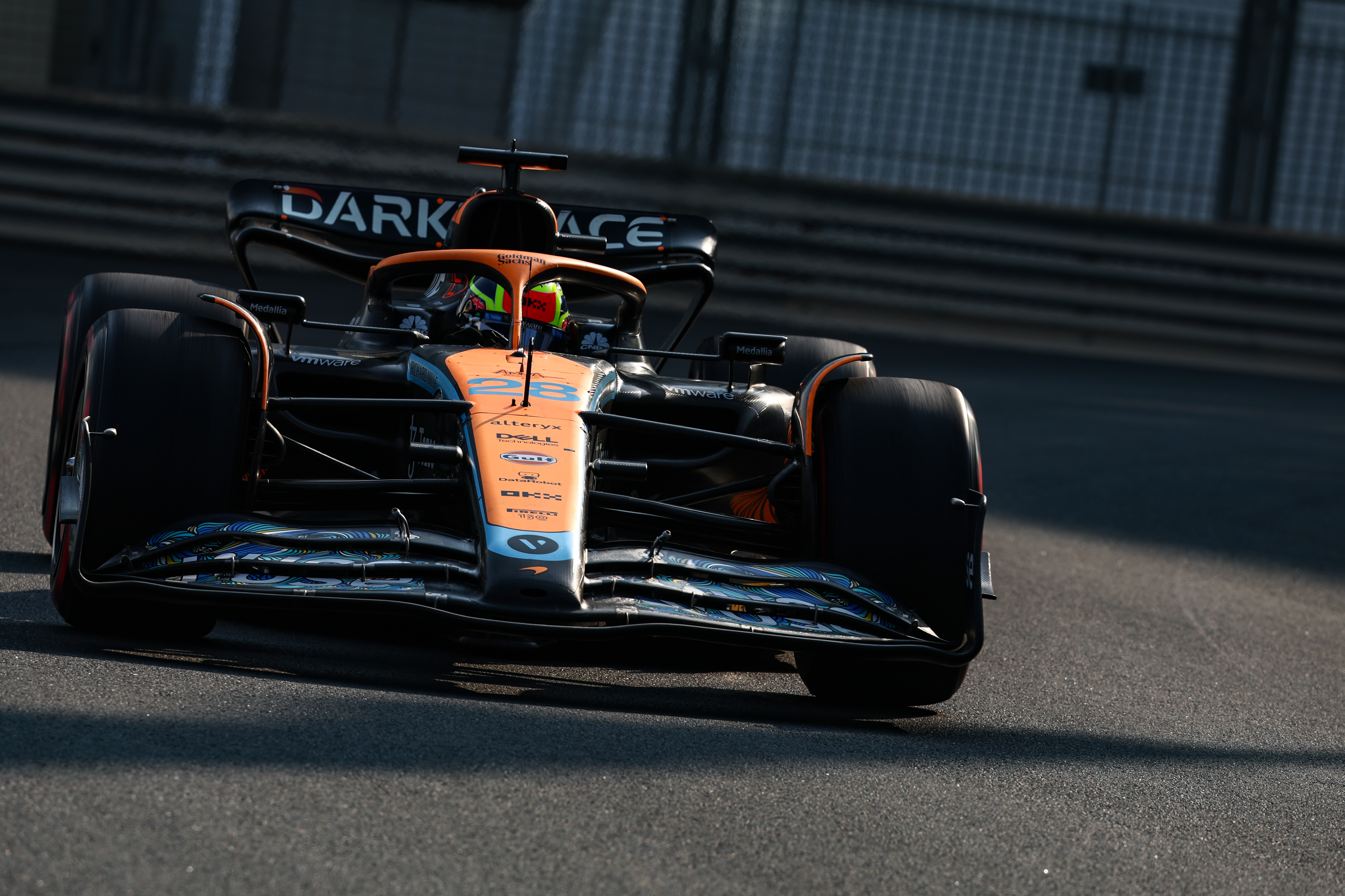 This is nothing revelatory, though. McLaren knew all of this when it made its decision.
"It's still a human sport and there's never a guarantee for anyone – it doesn't matter if it's a driver in the car or for team members in the garage or on the engineering side – that you always perform at the same top level," then-McLaren team principal Andreas Seidl told The Race last November.
"I'm not naive in that way."
Any driver move has the potential to succeed or fail depending on the individual in question and the circumstances around them. Nothing is a sure thing in F1. Ricciardo's stint at McLaren is a very obvious and relevant example of that.
So, no, this is not the simplest set of circumstances for Piastri to make his debut. But this is F1. When is it ever really simple?
McLaren was willing to proceed because the risk-reward ratio was perfectly acceptable and the upside of Piastri, it believes, is extremely high.
Quite apart from the fact neither did anything wrong in their conduct last year, the reasons to justify picking Piastri come thick and fast.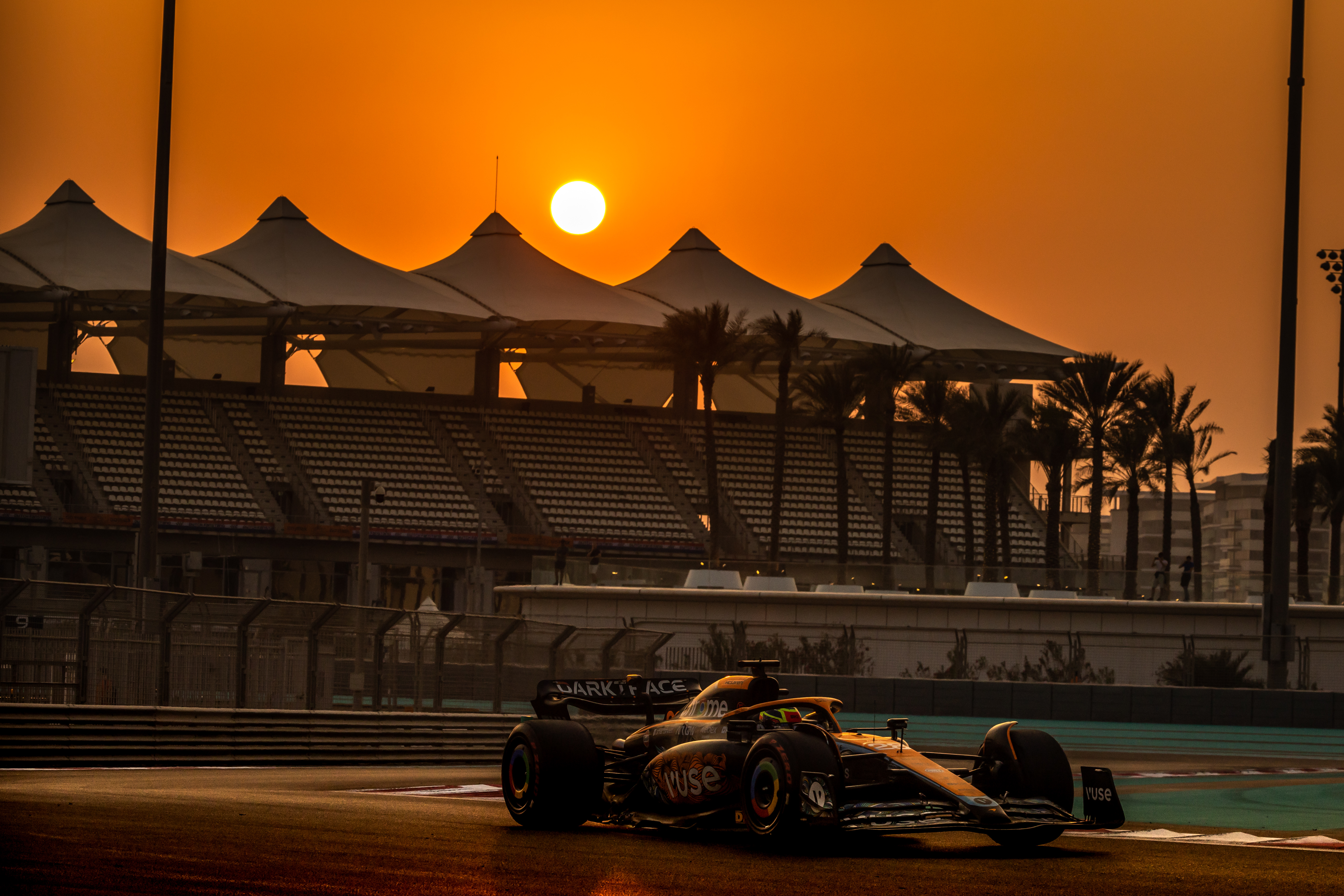 For starters, Piastri's junior single-seater record is up there with the very best, with a hat-trick of serious titles in Formula Renault Eurocup, Formula 3 and Formula 2 (succeeding in the last two as a rookie, no less). He is the most impressive talent to emerge from the feeder series in at least the last three seasons – Seidl said he was "clearly very special". And the more McLaren has dealt with him, the more convinced it has been.
"After meeting him several times, having some dinners with him as well, getting to know him better as a person, seeing his personality and his character, I was absolutely convinced that he's a guy that fits very well into our team," said Seidl.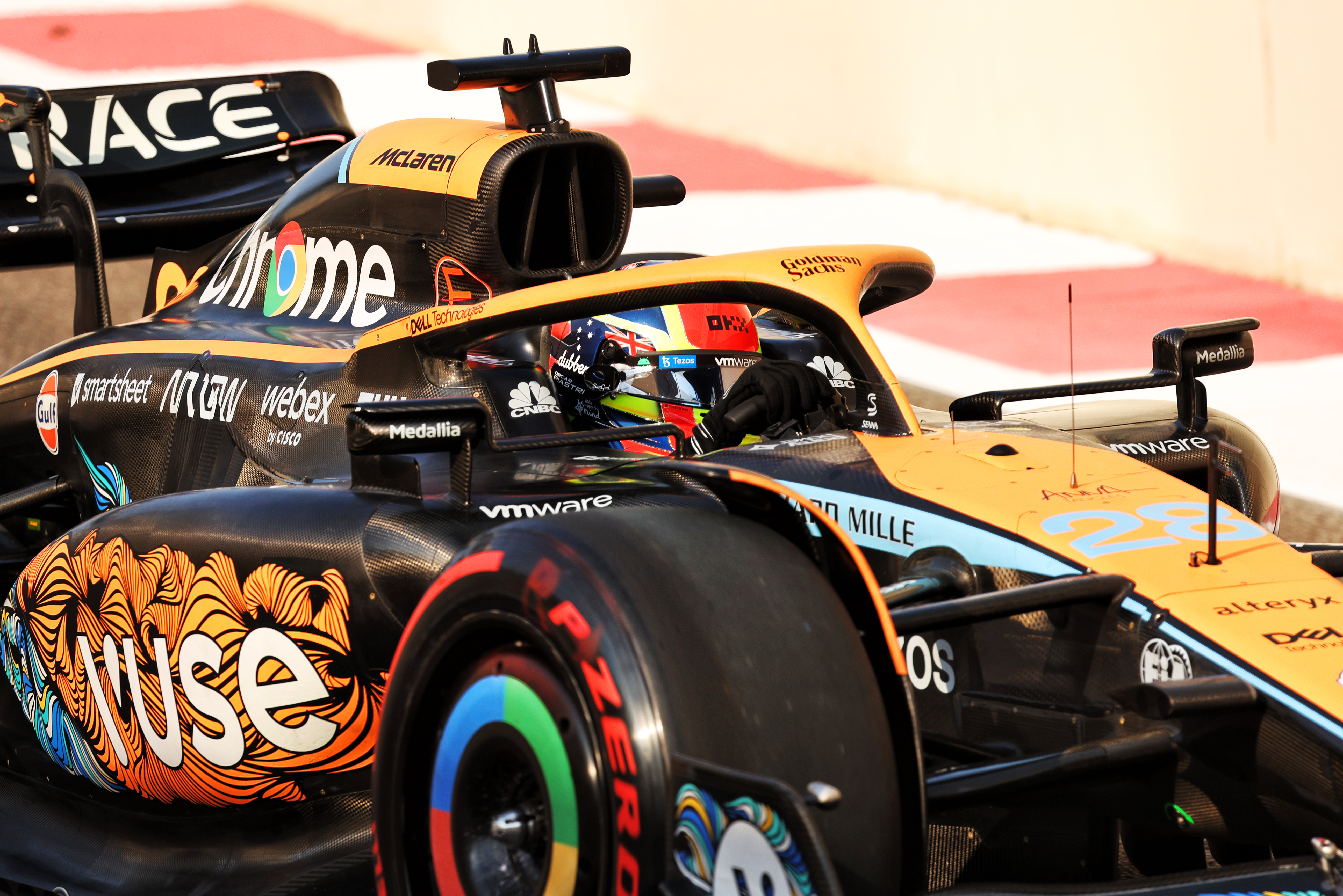 "He's hungry, he's full of energy. He has the right level of self-confidence. At the same time, he's fully aware of the big challenges that are ahead of him.
"I think putting all that together, combined with his talent he has clearly shown on track, I'm very confident that McLaren can be a very good place for him to start his F1 career in a very successful way.
"We obviously have shown as well with Lando that we can do that. And therefore, we were willing to take a rookie onboard."
Piastri will not go into pre-season testing completely cold. He was driving McLaren's 2021 car towards the end of 2022 and there was talk of more private winter tests in the old car being lined up as well. More significantly, he got behind the wheel of the 2022 car in the post-season Abu Dhabi test after McLaren cleared his formal release from Alpine.
That enabled him to experience the current generation McLaren and work more closely with the team he'll be around at grands prix this year, plus was an early chance to compare notes with Norris and to judge how Piastri handled the demands of the MCL36.
Norris was undoubtedly the superior driver over two seasons alongside Ricciardo and his comprehensive victory in that team-mate battle obviously played a part in McLaren deciding that it needed a new driver.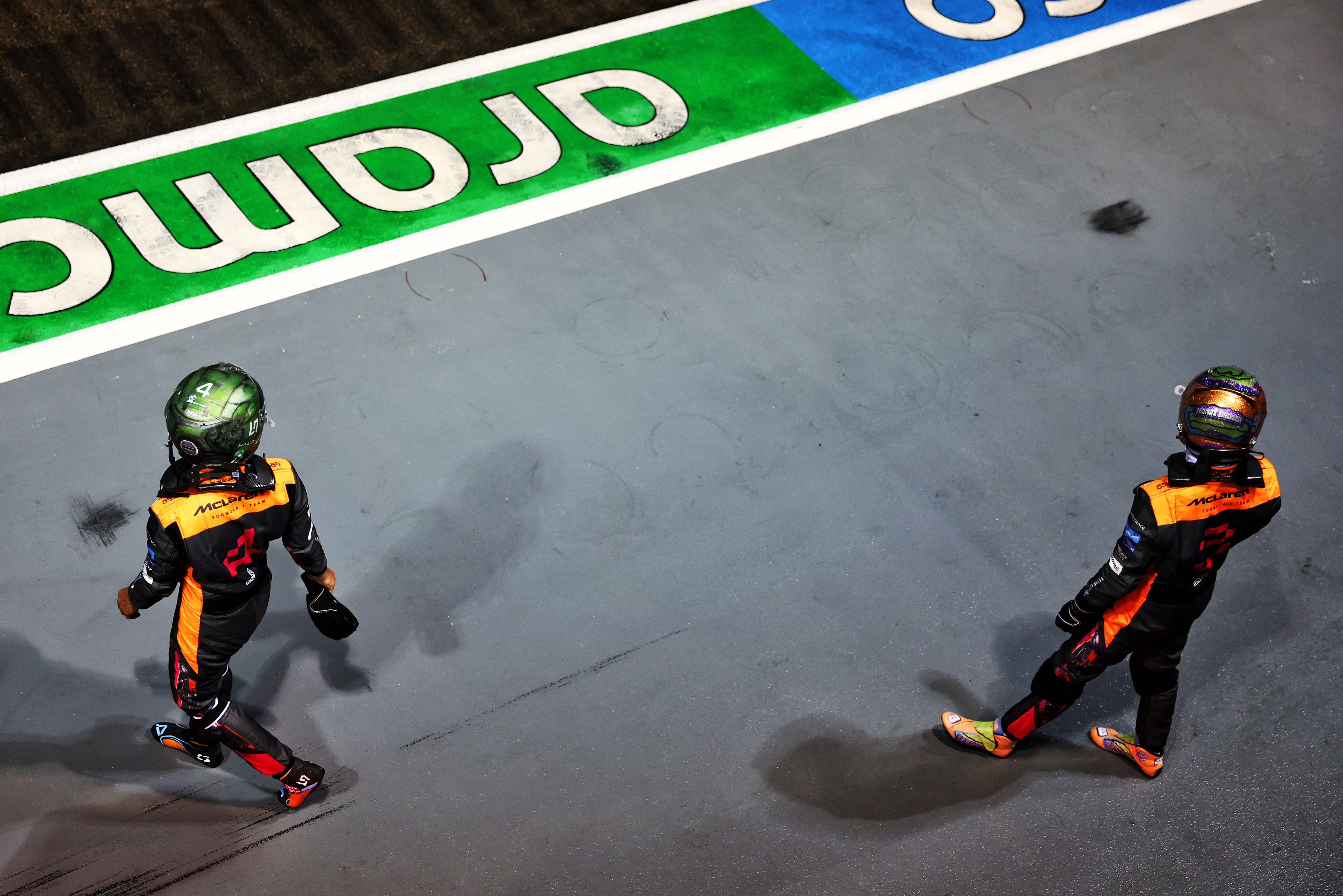 But given Norris is operating at such a high level, and is well embedded within the team, Piastri could hardly have a tougher benchmark. McLaren sees it as a good thing, though. As new team principal Andrea Stella has said: "He [Norris] will become a frame of reference for Oscar as well. And this is in terms of not only Oscar's performance himself, but also understanding the car.
"Having said that, the journey we want to take with Oscar is also an independent journey. He's certainly very talented. And we want him to use his references from the car, references even from what we learned with Daniel and so on.
"We are quite adamant that he will have enough talent, process, intelligence to find his own way, taking advantage of these references."
Piastri has long displayed impressive traits on- and off-track and will need to tap into all of them to be a success in F1. He has at least demonstrated the ability to do that effectively in the junior categories.
Though McLaren has been sensible to acknowledge that nobody can guarantee this will translate at the top level, Piastri appears to have all the necessary individual components to make himself a formidable performer.
This will feed into McLaren's confidence that Piastri will arrive as best prepared as he can by the time the Bahrain Grand Prix rolls around. That maximises the potential for Piastri to quickly show why McLaren put its faith in him but it will be crucial not to judge him too quickly or expect too much, too soon.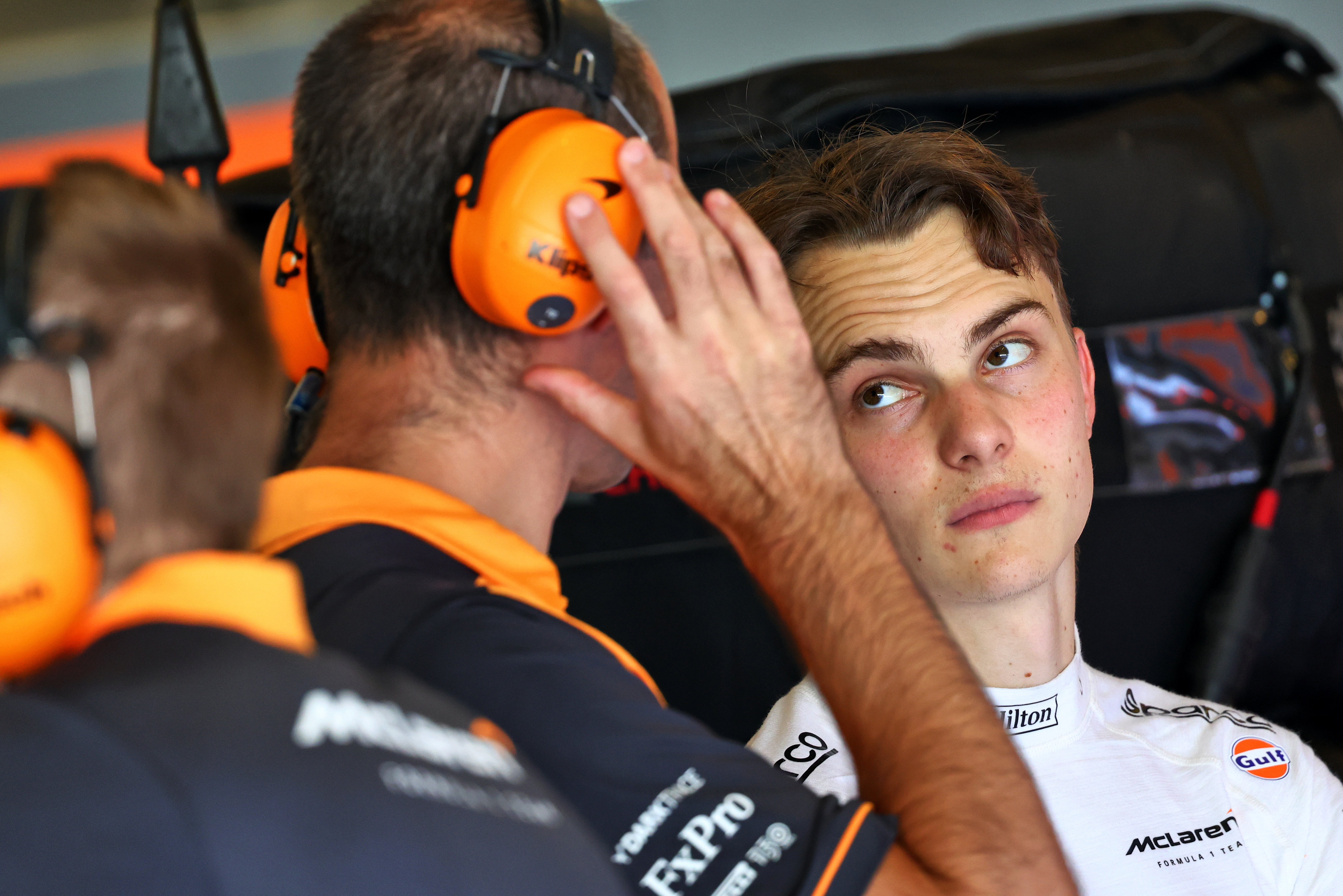 "Let's just lower Oscar in gently, let's keep our head down, let's not set expectations," McLaren Racing CEO Zak Brown told The Race in late 2022.
"We'll all know what success looks like when we see next year, or not.
"But I think to set out numeric goals, 'He should finish here, he should be this compared to Lando' [would be wrong].
"There's a head down [approach], focus on the job, try and minimise the highs and the lows and just go about our business."