Lando Norris says McLaren has not done a good enough job with its existing resources but backs its plan to recover as the team is "nothing close" to a Formula 1 crisis.
McLaren had to retire Oscar Piastri's car while Norris finished two laps down in the season-opening Bahrain Grand Prix, where it lacked the pace to qualify in the top 10 and was only in contention for the lower points positions.
This is well below expectations for a team with ambitions of finishing in the top four of the championship and hopes to establish itself as a consistent race winner again in 2025.
The reliability problems – freak occurrences on both McLaren's side (Piastri had an electrical issue) and that of engine supplier Mercedes (Norris needed multiple air top-ups during the race) – exaggerated the situation in Bahrain.
However, there is a performance deficit with the MCL60 because McLaren switched a key development direction too late to have certain upgrades ready for the start of the season.
Asked in Saudi Arabia on Thursday if it was too early to call this a crisis for McLaren, Norris said it was "nothing close to it".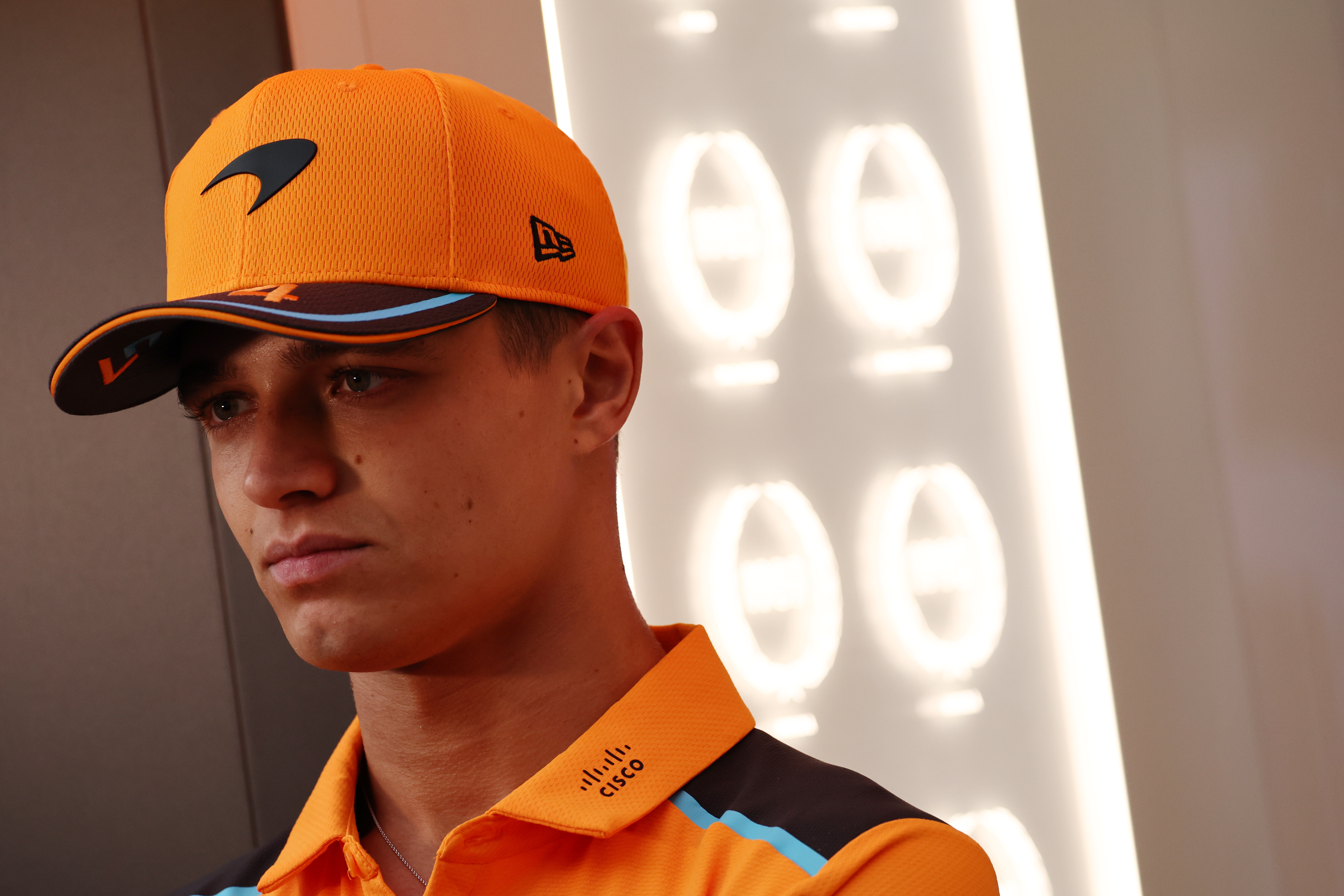 "Everyone makes it sound a lot worse than it is and calling it a crisis, it's far from that," he said.
"We're confident we can get some good points this weekend."
McLaren knew late last year it would need to start 2023 with a compromised version of its car and wait until race four, in Azerbaijan, to have a revised MCL60 with what is expected to be a significant floor upgrade.
Norris is confident that there is a clear plan for the team to follow, although the task of finishing in the top four has been complicated by Aston Martin's leap.
The team that finished seventh in the championship last year scored a podium in Bahrain with Fernando Alonso and has been talked up as a potential race winner by the likes of world champion Max Verstappen.
Norris said Aston Martin has provided a "clear example" of the kind of step McLaren needs to make and proved it is "achievable".
"We've just got to go out and do it," he said.
"We have the people, we have so many things that we need.
"We're not doing a good enough job with what we have but we all know that.
"We know we have some more things coming. But at the same time we have to do better than what we're doing currently."
Aston Martin's progress has put a question mark over why McLaren has only managed fleeting spells at the front of the midfield and failed to progress.
McLaren peaked as a semi-regular podium threat in 2020 and even claimed a win in 2021.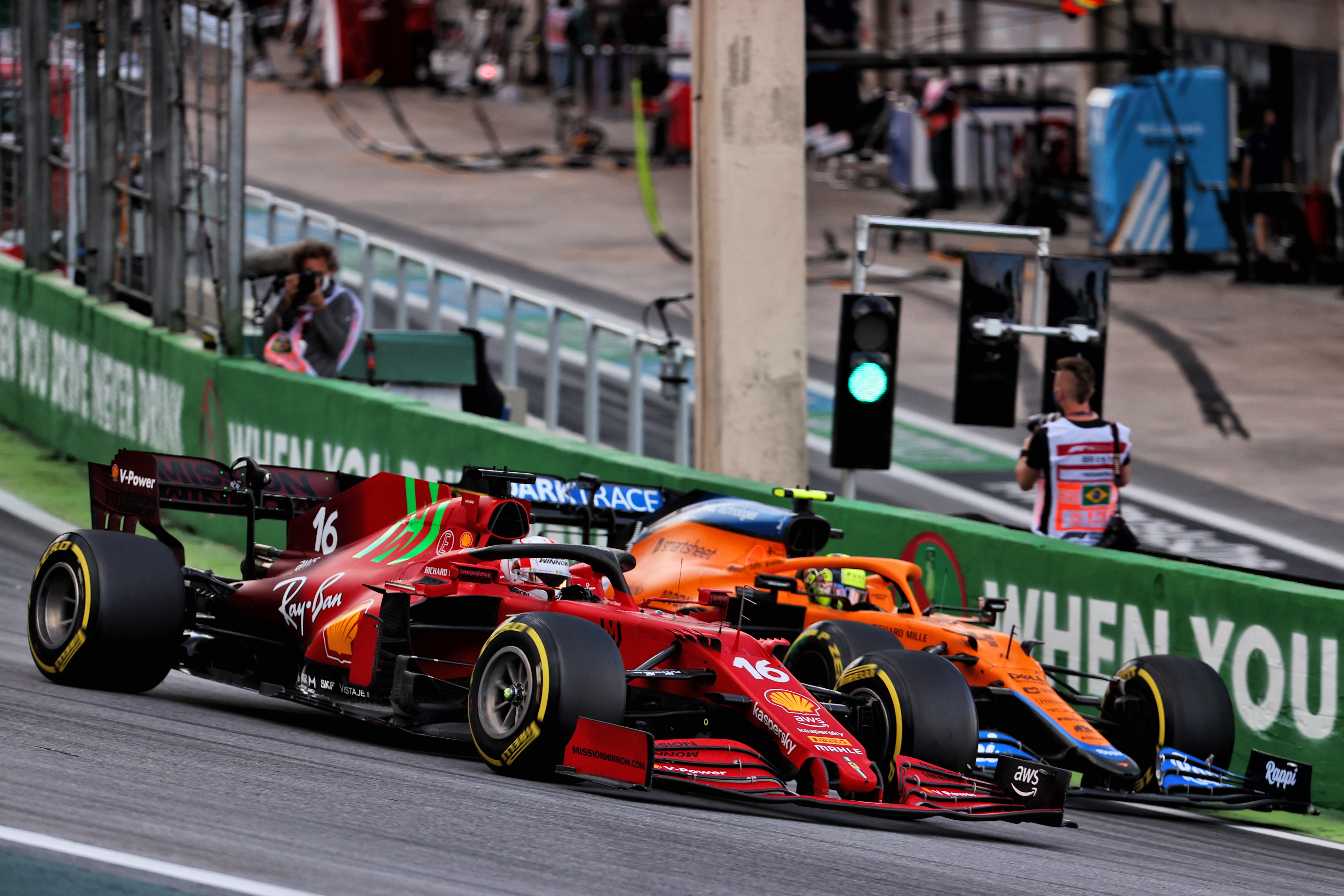 However, the first of those seasons especially was flattered by Ferrari's massive drop-off following an FIA clarification around engines, and it gradually outdeveloped McLaren to end 2021 ahead of it once again.
McLaren has regressed since and is pinning its long-term hopes on the new windtunnel and simulator that it says will eliminate all excuses by 2025.
Previously, team boss Andrea Stella has called Aston Martin's step an incentive for the team. Their set-ups are slightly different but McLaren has underperformed.
Aston Martin uses the Mercedes tunnel, which built title-winning cars for eight years. McLaren is still renting the old Toyota facility in Cologne, which has limitations in terms of its methodologies but using it also logistically slows down the progress of testing upgrades.
The limitations should not be such that it's impossible for McLaren to match Aston Martin, though, especially as Aston Martin has other clear deficits to McLaren, such as their current factory set-ups.
Buying the rear suspension and gearbox from Mercedes also costs Aston Martin more under the terms of the cost cap than McLaren will be spending building those parts itself.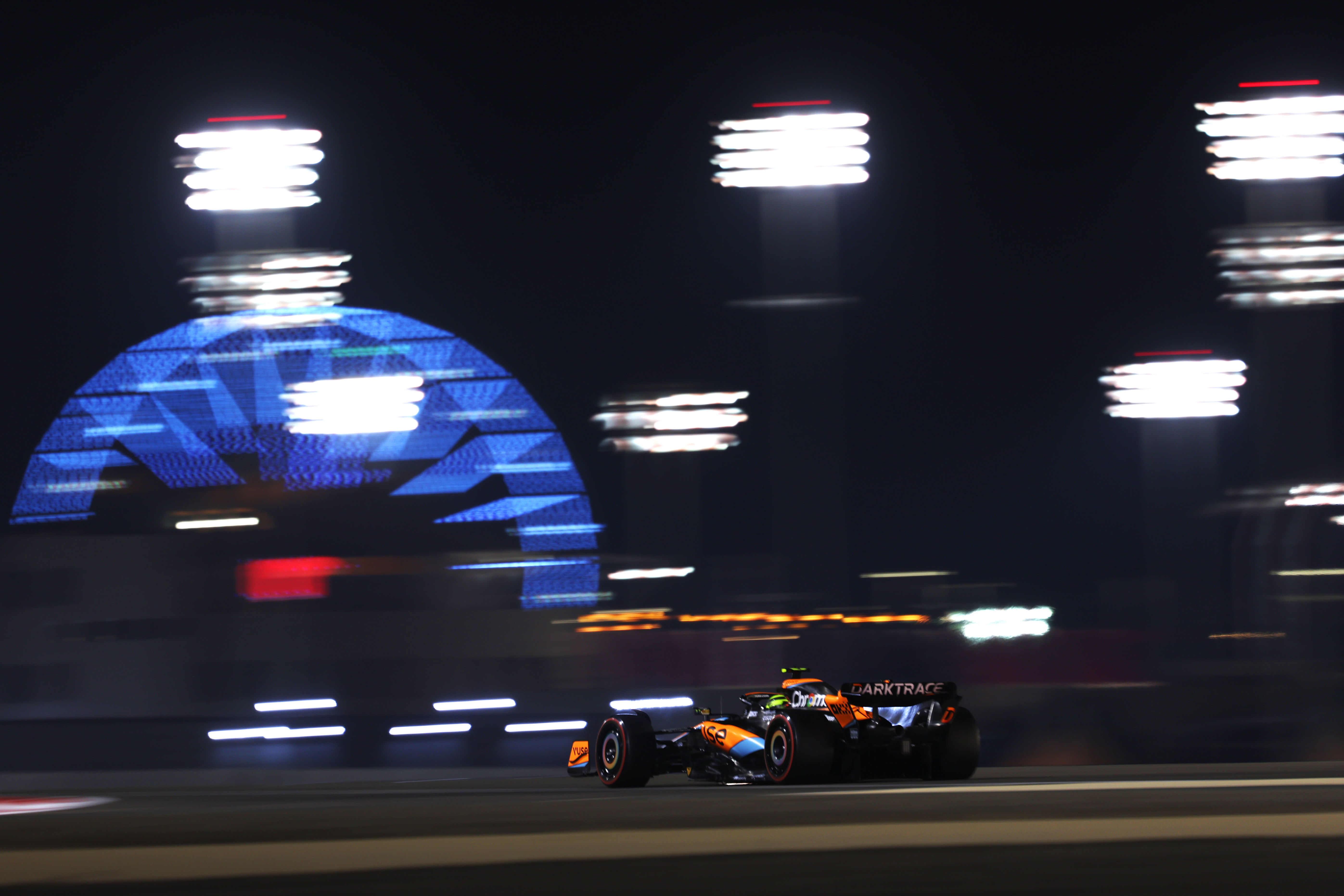 So, theoretically, McLaren should have more of its budget cap to spend on aerodynamic development, yet it has still been outdone by Aston Martin.
Ultimately, as a well-funded Mercedes customer team with a good workforce and the same ambition, there is no excuse for McLaren not to do better in the interim, which Norris has effectively acknowledged.
Asked by The Race whether Aston Martin has done anything McLaren can't do in short-term, in the context of underperforming while waiting for the new infrastructure, Norris said: "Infrastructure always helps but we should be doing better than we are now with what we have. That's also clear.
"We'll see, there's things you can achieve during this season, harder to achieve them during the season than during the winter.
"But there's no huge changes, it's not like we need to change philosophy or car or anything like that.
"A lot of what we have already is working well, what we have in the windtunnel and what we have on track is correlating well at the same time and we have a lot of new things coming.
"So, a lot of it in F1 is time, you're always against it but at the same time you always need it and sometimes you have to be patient, that's what we're doing and everyone is working very hard from that side of things.
"But there's nothing that they're doing that we're not in terms of going out to achieve what we want to achieve.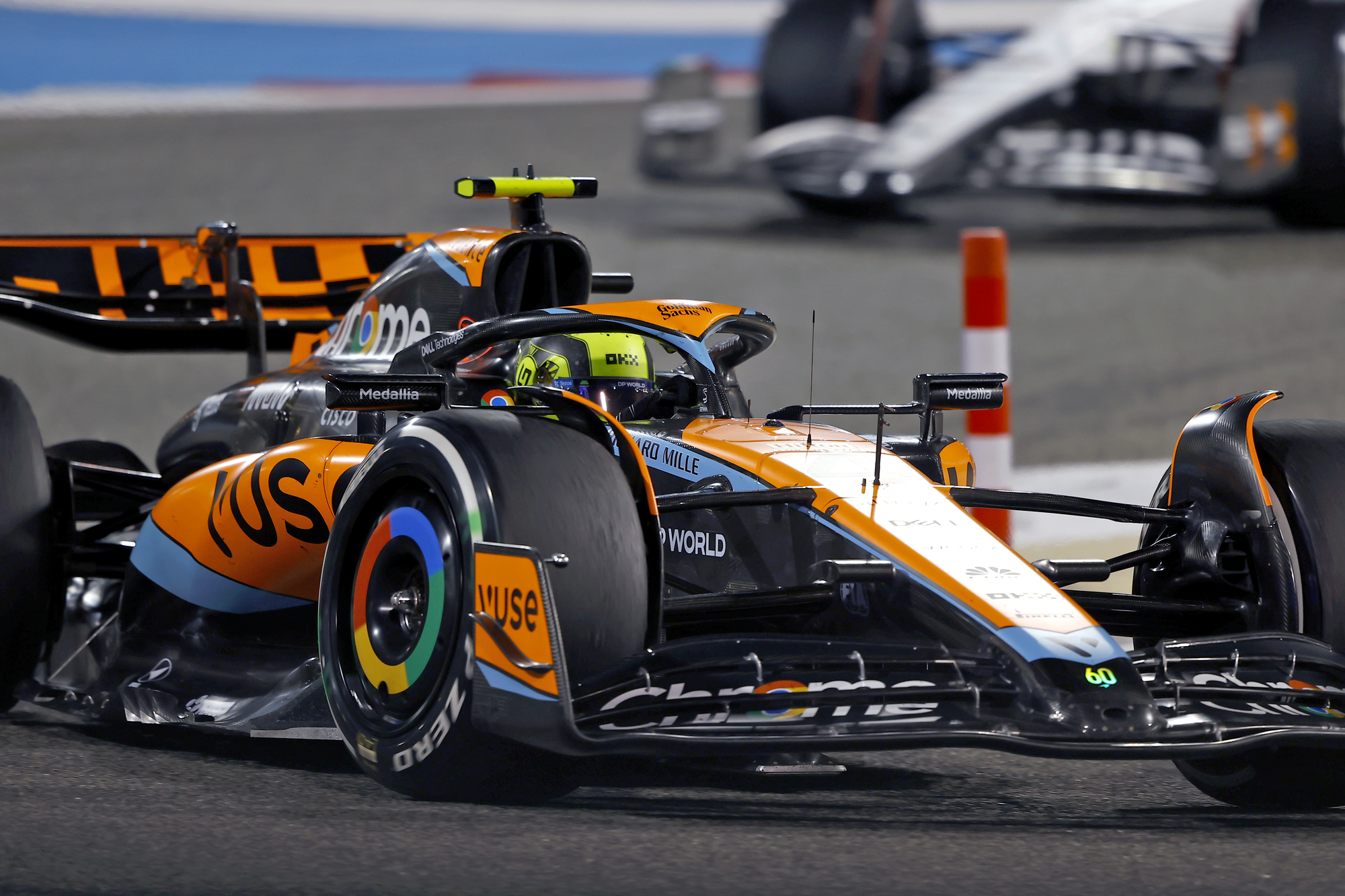 "We stick to our plan and that's good enough for me."
That comment is significant in the context of Norris committing to a new long-term deal to McLaren last year.
It is unclear if some mechanisms may exist for Norris to leave before then but essentially he has bought into McLaren's ambition to have a true frontrunning car no later than 2025.
In the wake of McLaren's struggles, it has been speculated that Norris could look to leave the team.
Norris said: "I'm at a point where it doesn't affect me in any way.
"I'm, I guess, fine with it to an extent apart from when it's just complete BS that people try and come up with, and the fake stories that people make up.
"To a certain point, harsh criticism is acceptable, it makes sense. You don't like it when it's too much and people in the team start to get affected by it, especially maybe for some of them they don't understand so much or know many of the truths.
"But I think we do a good job within the team, within McLaren, explaining things to people, telling them what's going on, explaining my side of the story and things that are going on with me, things going on within the team.
"It's tough, the world we live in, it's just the media. It's just what you've got to deal with sometimes."