Formula 1 enters the Saudi Arabian Grand Prix with the hope that the Jeddah track's particular characteristics will be more conducive to a genuine battle out front. But there's a clear concern, expressed loudest by the Mercedes drivers, that Red Bull's real advantage in Bahrain was too big for track-to-track variance to make the remotest difference.
The two RB19s finished, respectively, 39 and 27 seconds of nearest rival Fernando Alonso in Bahrain, albeit with Ferrari's Charles Leclerc having run around 10 seconds closer when his car expired.
Leclerc was particularly deflated by the race pace deficit he'd seen, but it is widely believed – including by Leclerc, who will serve a 10-place grid penalty in Jeddah following the Sakhir failure – that Ferrari in particular should give Red Bull a harder time in Saudi Arabia.
This is both because of the track's higher-speed layout relative to Sakhir and its less abrasive surface placing less of an onus on tyre conservation.
"It should suit us a little better," Leclerc acknowledged in regards to Jeddah. "Bahrain's also a very specific track, I hope the delta pace we've seen in the race will not be the same here.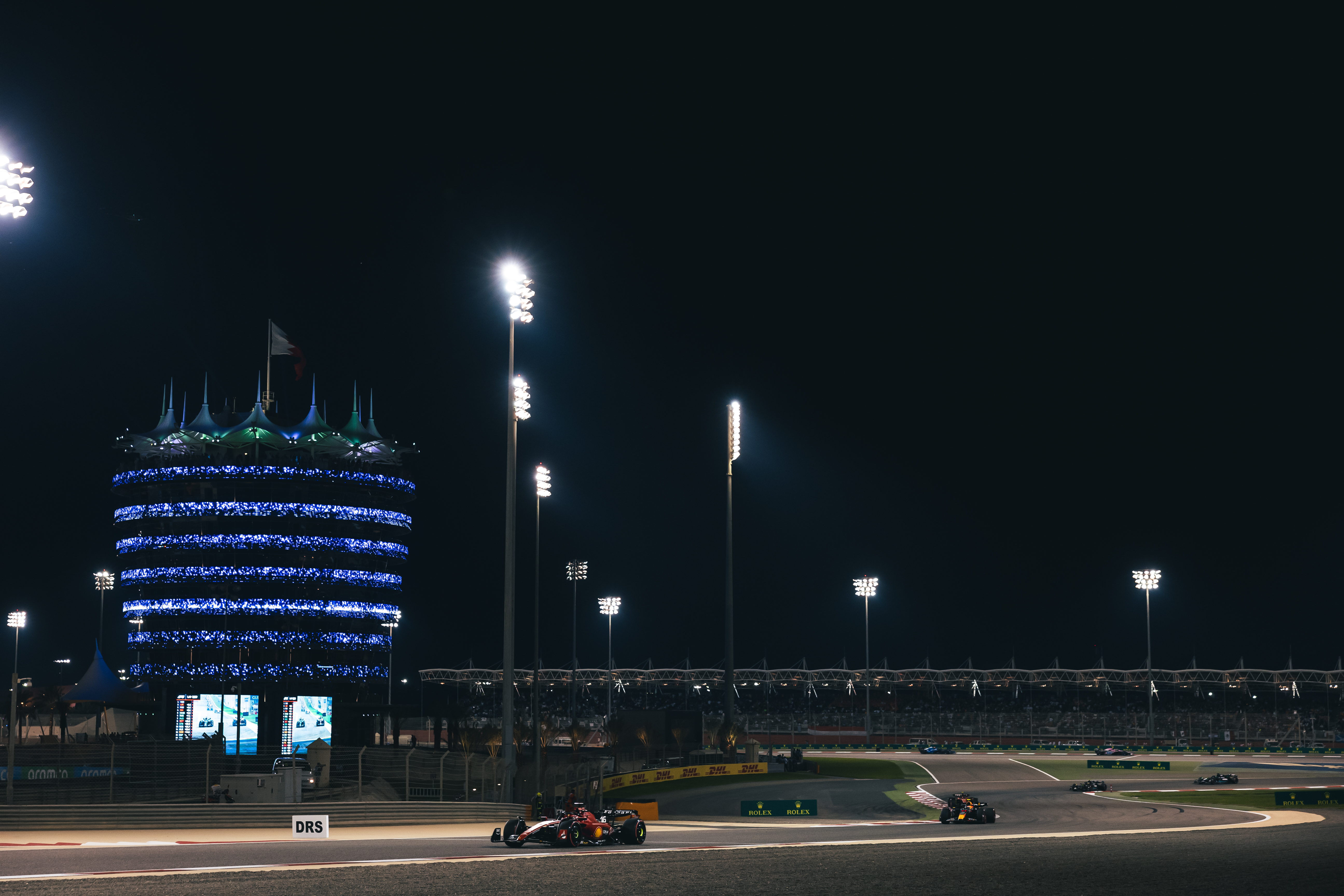 "Our car characteristics should fit a little better with this track so hopefully that will be the case."
"The requirements are very different," Red Bull's Sergio Perez stressed of Jeddah. "The degradation is not as severe as Bahrain. We certainly believe that Ferrari is going to be pretty strong around this place. Certainly Aston, Mercedes are going to be a lot closer to us, because the requirements are very different here."
Asked if that expectation reflected Red Bull's strength in low-speed corners, which Jeddah – second only to Monza last year in terms of average qualifying (pole lap) and race speed – won't play to, Perez said: "Yeah, and I think looking after the tyres. I think we got it right in Bahrain, I think few teams probably didn't optimise their cars or their strategy with the tyres as much as we were able to do.
"But here it's just very different because here the requirements are extremely different."
Even with those considerations, the Bahrain 1-2 means Red Bull enters Jeddah running as a big favourite – it will be "extremely difficult" to draw level despite a more favourable track for the SF-23, as per Carlos Sainz.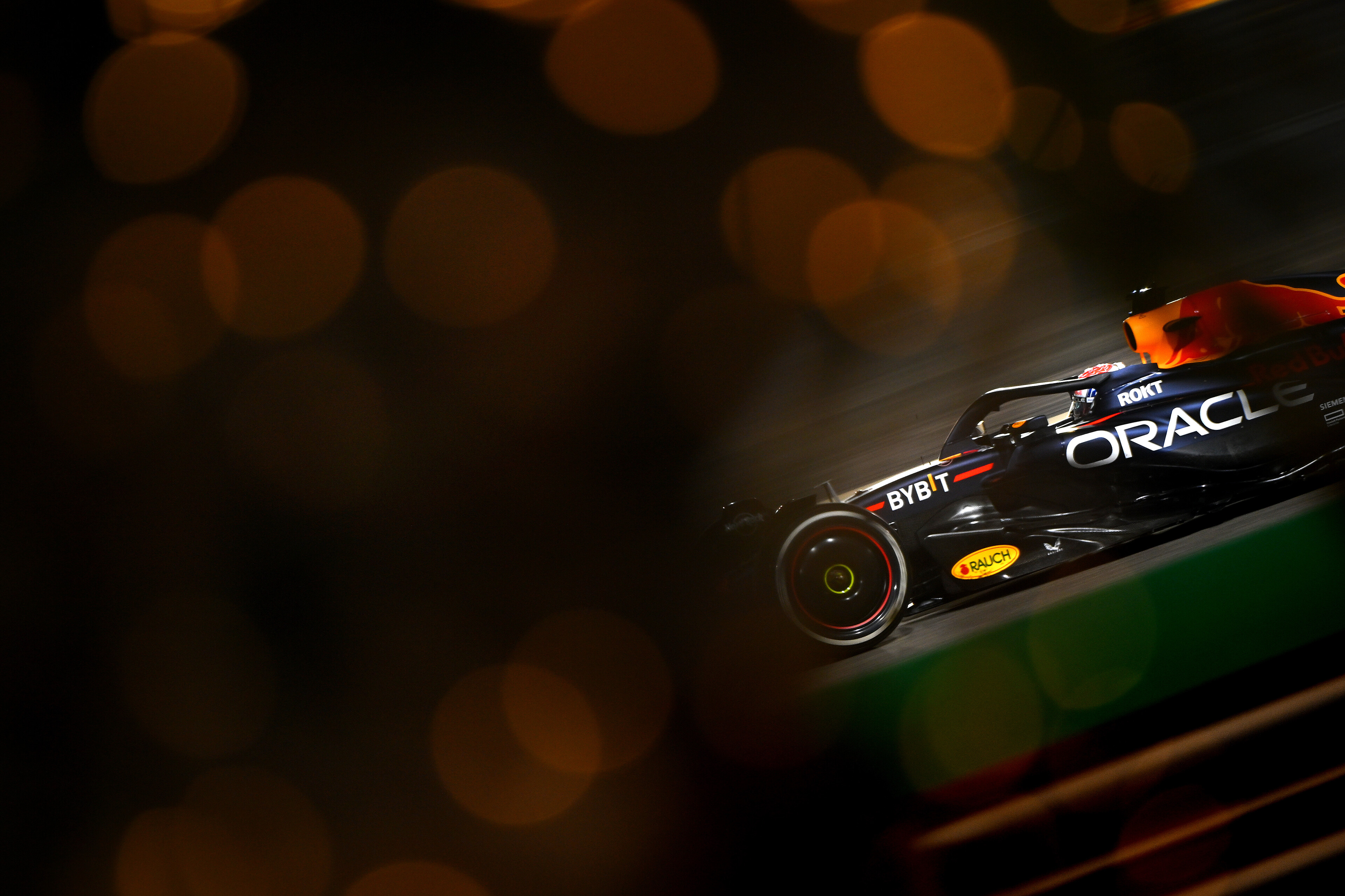 More than that, however, it's a question of what Red Bull didn't show at Sakhir.
"I rewatched the race and I saw Red Bull were one second faster than everyone and their engineers were telling them to slow down and manage the pace," said Mercedes driver George Russell, who made headlines after Bahrain GP with his suggestion the RB19 could sweep the whole season.
His observation is correct – team radio made the rounds of race engineer Gianpiero Lambiase setting Max Verstappen a target time and then getting frustrated about Verstappen nonchalantly exceeding it.
This isn't necessarily uncommon or a sign of 'sandbagging' as it's commonly understood in F1, and that doesn't appear to be Russell's implication. Rather, there are obvious incentives for F1 teams to spare the equipment as much as possible when a result is already locked down beyond any reasonable doubt.
"It's clearly a bit concerning, we have to give them credit for the work they've done," Russell continued.
"We've recognised some things on their car that are very interesting and intriguing designs that clearly are working to their benefit really well.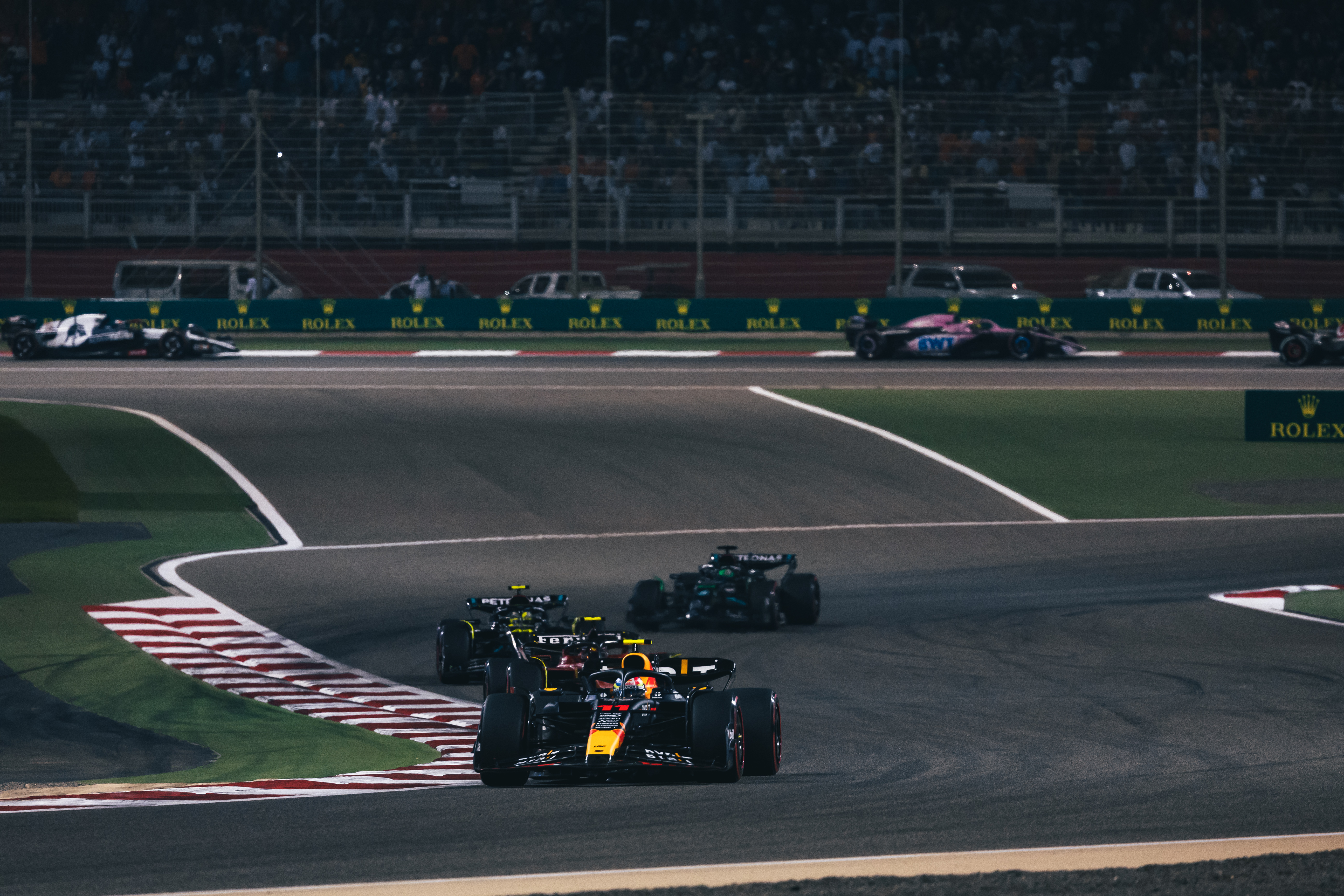 "Of course there might be races where there's reliability or crashes or whatever but they're in a league of their own at the moment and I think the view in the paddock is that they're probably not showing their full potential either, they're holding something back – so yeah, I see no reason why they shouldn't be the fastest car every weekend."
A very similar outlook was expressed by team-mate Lewis Hamilton, who all but threw in the towel on Mercedes' chances of a title challenge this year – "we're hopeful we might be able to close the gap, but at that point it'll be probably too late in terms of fighting for a championship" – and said of Red Bull that "they will run away with it, most likely, this year unless Ferrari can stop them".
"I think they're a lot quicker than they even seemed. We have it as them as a second and a half faster in the race per lap. Something like that."
A 1.5s gap over Mercedes doesn't mean the same gap over Ferrari – but it would mean a large enough gap over Ferrari as well to where circuit-to-circuit differences simply cannot make a dent.
The hypotheses over how much Red Bull kept up its sleeve at Sakhir will be tested on Friday during the usual FP2 long runs and then, more conclusively, on Sunday.
And the results of said tests will be hugely telling in how much hope, if any, there really should be of a long-term 2023 championship intrigue.