Charles Leclerc said it was impossible to find any positives from Ferrari's Bahrain Grand Prix after he retired from the 2023 Formula 1 season opener with an engine problem, having been – in his assessment – a second off Red Bull's pace.
Ferrari carried quiet optimism into winter testing but was more cautious about its prospects ahead of the Bahrain GP weekend.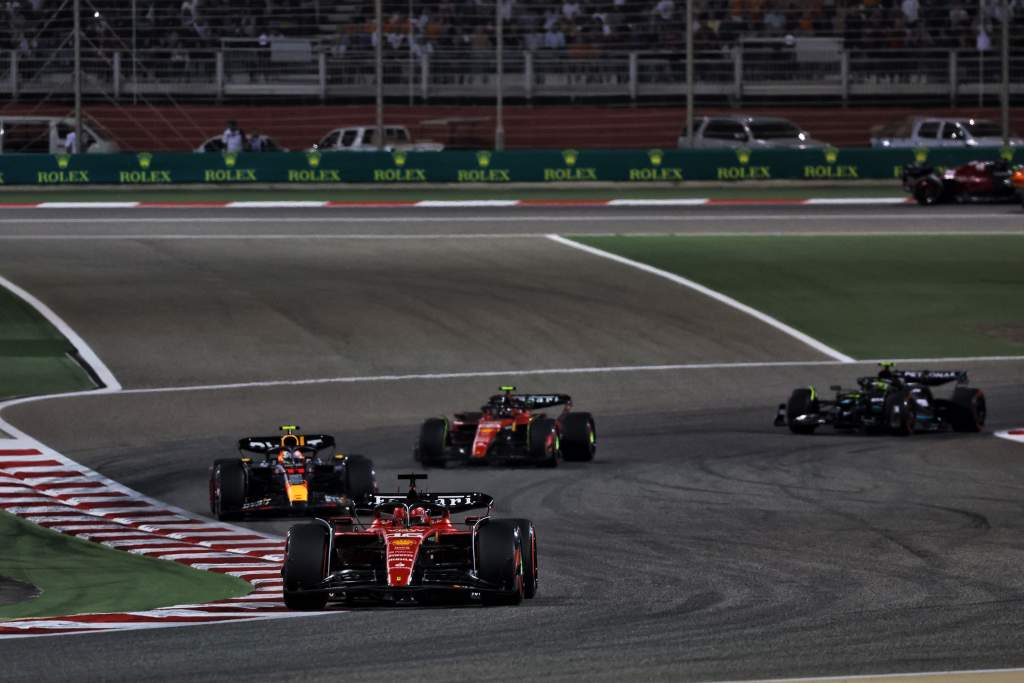 Leclerc and team-mate Carlos Sainz then qualified behind the Red Bulls on row two, and though Leclerc took second from Sergio Perez at the start, he was re-passed in the second stint and then fell away before having to retire from third.
He had also had to swap to a new energy store – the second of only two permitted all season – before the start.
Ferrari had put a huge emphasis on winter reliability work after problems in that area stymied its 2022 title bid. Asked by The Race how worrying it therefore was to have more reliability blows instantly, Leclerc replied: "I cannot say it feels good. Obviously there was quite a lot of work on that. We need to keep working because first race and first reliability problem, not good."
He said he had "zero" warning of the impending problem in the race and no performance loss before it happened.
LAP 41/57

Oh no, not again 😖

📻 "No power" sighs Leclerc – he's out ❌#BahrainGP #F1 pic.twitter.com/bRfRr6B2iR

— Formula 1 (@F1) March 5, 2023
And in response to another question from The Race about whether there had been any reliability concerns emerging from Ferrari's factory and dyno work, he replied: "Not from what I know."
Ferrari's poor pace is as concerning to Leclerc as the reliability drama.
He fell away from Verstappen at 0.6-0.8s per lap early on and his team-mate Sainz couldn't even hold on to a podium spot, overtaken by Fernando Alonso's Aston Martin and under pressure from Lewis Hamilton's Mercedes, too.
"Red Bull seems to have found something really big during the race pace," said Leclerc.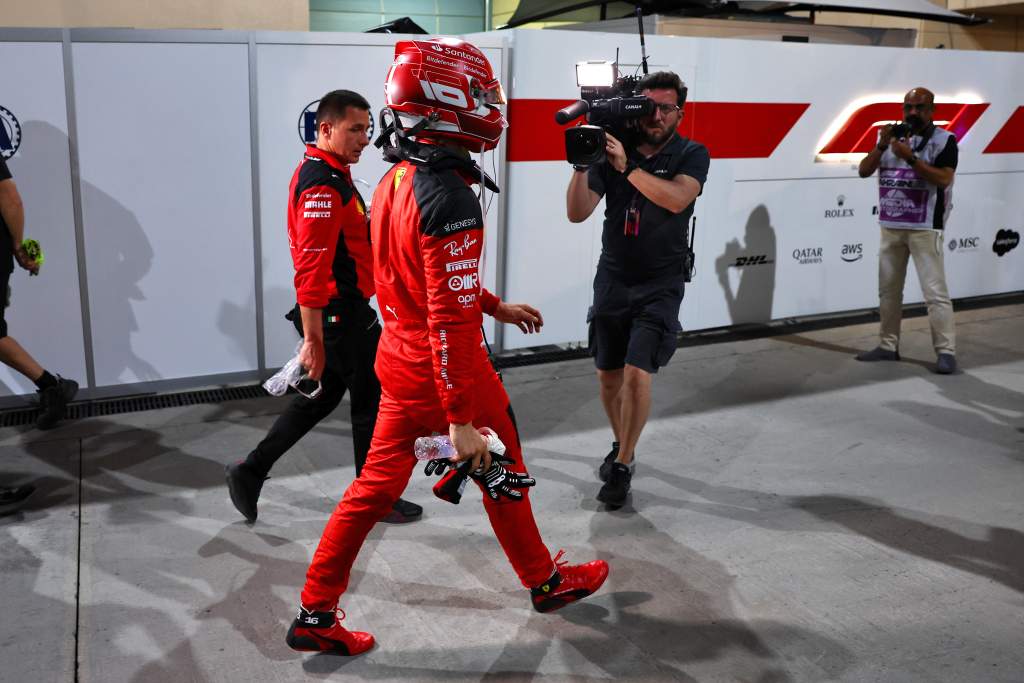 "In terms of quali pace they are actually pretty similar to us so at least we managed to extract the laptime yesterday but then we come to the race and we are a second every lap off the pace, which is huge.
"So we really need to work on that plus the reliability."
Asked by The Race if Ferrari's gap to Red Bull had been even bigger than he feared, Leclerc said it was actually no worse than his team had begun to suspect in testing.
"After the test I think we were hoping that we were wrong in predicting things but we were right," he replied. "We are very far from them in race pace and that was unfortunately expected."
Leclerc felt he would have been able to stay ahead of Alonso, saying "I think today third place was possible, we had a big enough margin with the guys behind and were managing well in that last stint" but wondering if Alonso only qualifying fifth had skewed that.
"They were also starting a bit further back so I don't know," he said. "Bahrain is also a very specific track so I hope that the picture can change a little bit for the next race but we cannot rely on that."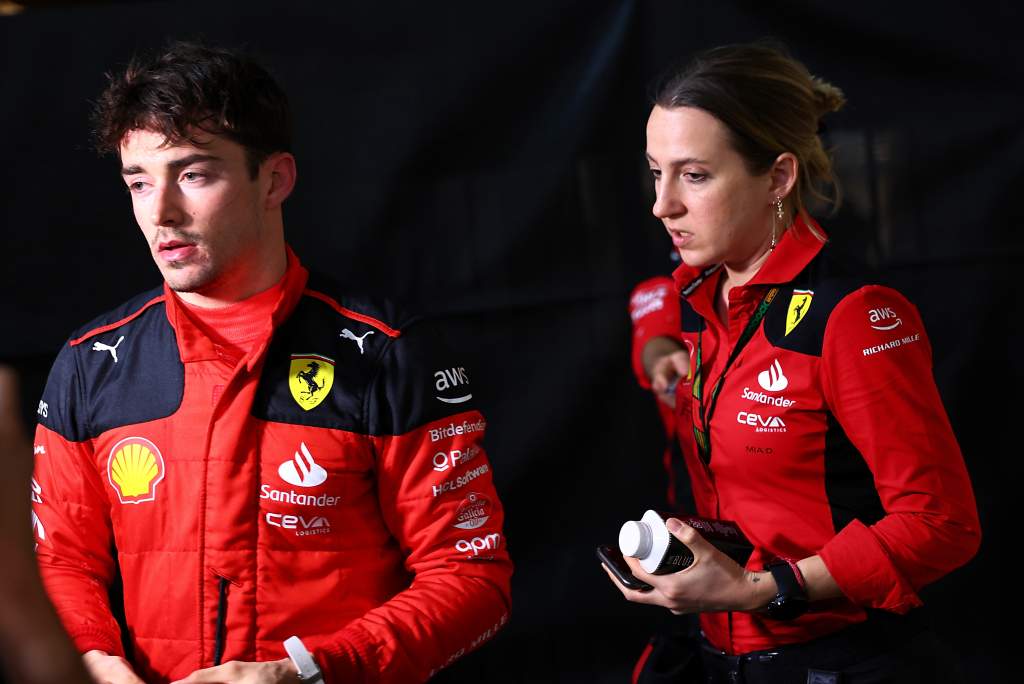 Leclerc had opted against a final Q3 run to save a set of fresh tyres for the race, which at least helped his first-lap battle with Perez.
But when this was suggested to him as a positive element of the weekend, he was quick to dismiss it.
"Yes but it's impossible to look at the positives on a day like this when you don't finish the race," he said.
"The choice was good in qualifying yesterday, the start was good too.
"But the performance is not there and unfortunately reliability… we had a problem at the first race."