The manner in which Max Verstappen won the 2023 Formula 1 season-opening Bahrain Grand Prix suggested he could realistically win the next 22 grands prix too.
Is that too pessimistic a stance given how long the season is and that we've only seen the cars at one track so far?
Or do we already know the 2023 title 'battle' outcome? And if so, how bad is that for F1?
Here are our writers' thoughts:
RED BULL DESERVES THIS, RIVALS HAVE LONG-TERM HOPE
Edd Straw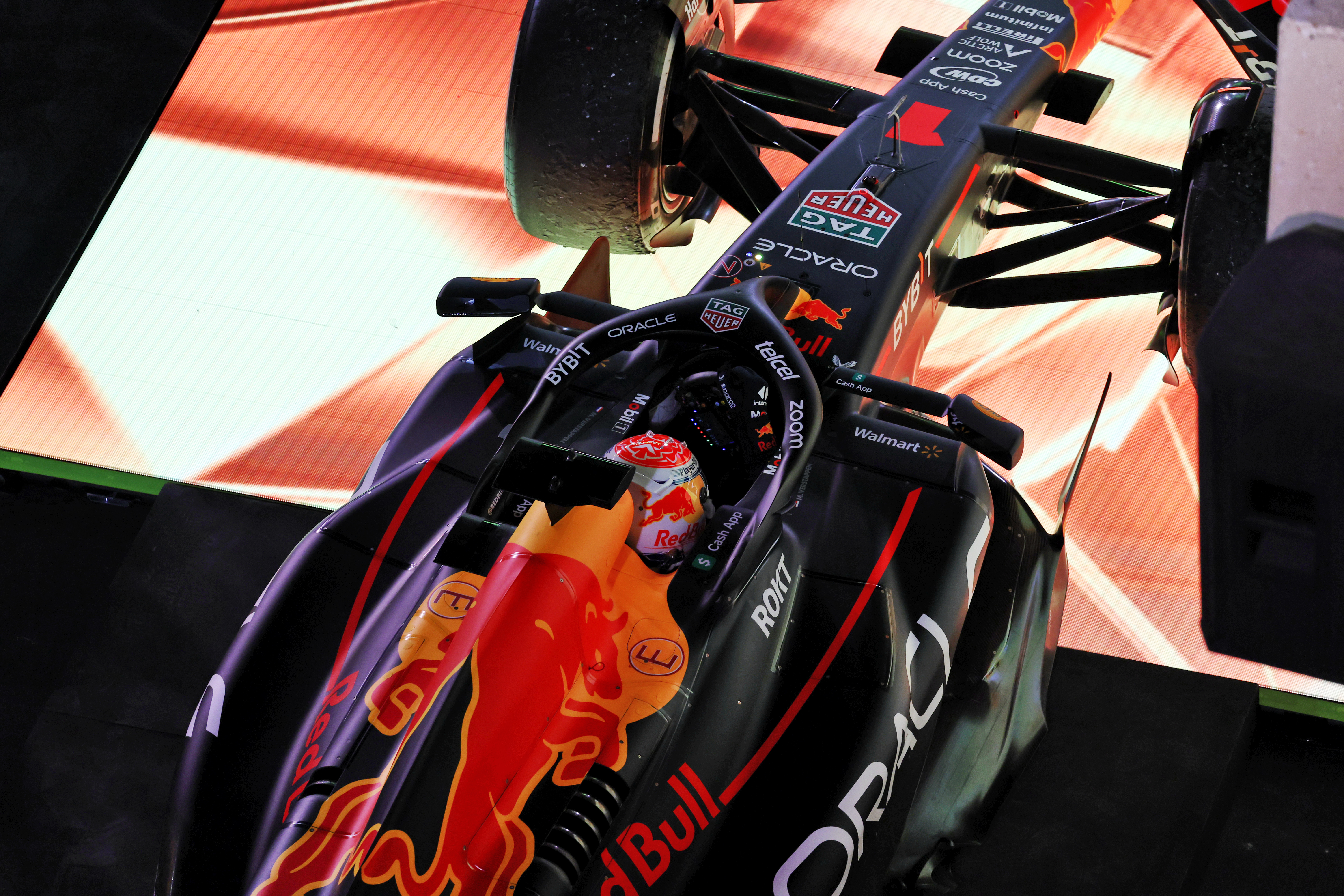 Ultimately, while everyone wants to see a close battle at the front you have to earn your place there. And Red Bull is simply on top of everything and well in control.
Although right now a close title fight seems unlikely, the fact is that it's down to Ferrari and Mercedes to put in the hard graft to put the pressure on Red Bull. With its additional ATR limitation, which will make a difference, it does have a ceiling on development work and the harder it is pushed the more difficult it will be to split resources across 2023 and '24 development.
The positives are the field has overall tightened up and Fernando Alonso and Aston Martin will keep it interesting when they have the opportunity.
All the usual platitudes about it being a long season will be chucked around and there's some truth in that with a long way to go. But a strong start always puts you in a great position and it is Red Bull's job to deliver that and reap the rewards. As Toto Wolff said yesterday, there are rarely 'silver bullets' in F1 so the challenge is for those chasing to work even harder and smarter to close the gap.
So while right now the battle for victory has been disappointing, all you can do is appreciate the job Red Bull and Verstappen are doing and enjoy the close battles down the order.
Ferrari and Mercedes have let fans down
Scott Mitchell-Malm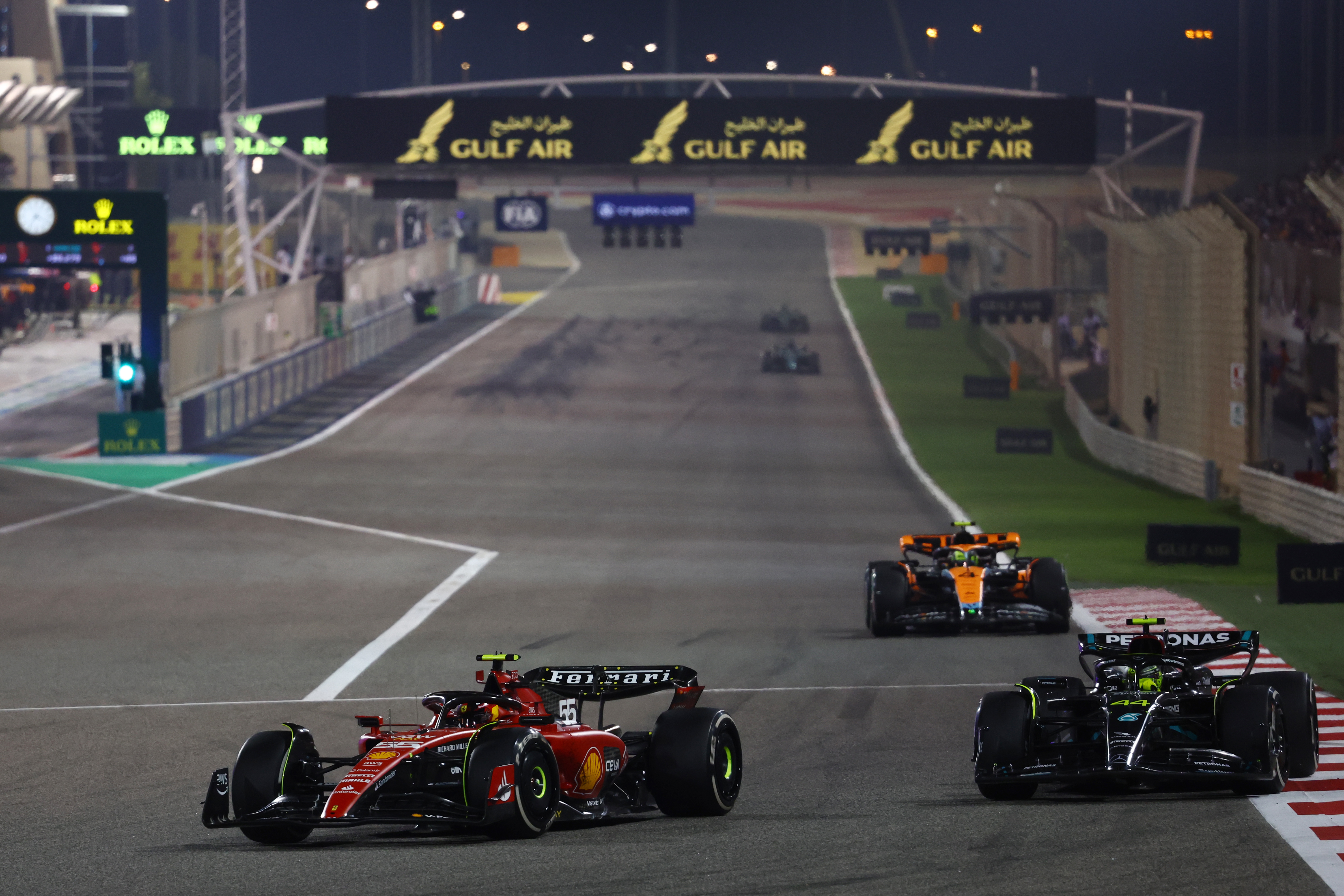 F1 fans have been let down by Mercedes and Ferrari not making the step everybody expected and hoped for.
But at least they might be saved from a total snoozefest by Fernando Alonso and Aston Martin.
I wouldn't write the season off just yet. This is a specific track that exaggerates strengths and weaknesses. We've had a full week of testing, several days to check the data, and a grand prix weekend.
Teams will not have that luxury at other tracks. Who knows if the Red Bull's advantage will be this grand elsewhere?
The season is long and feels even longer after a race like this. But it's also long enough for other teams to fight back.
If they don't then Red Bull will deservedly reap the rewards. The problem is not them – it's the teams that have done such a poor job trying to catch up.
IT'S A BAD OMEN BUT IT'S 2022 CONTINUED
Gary Anderson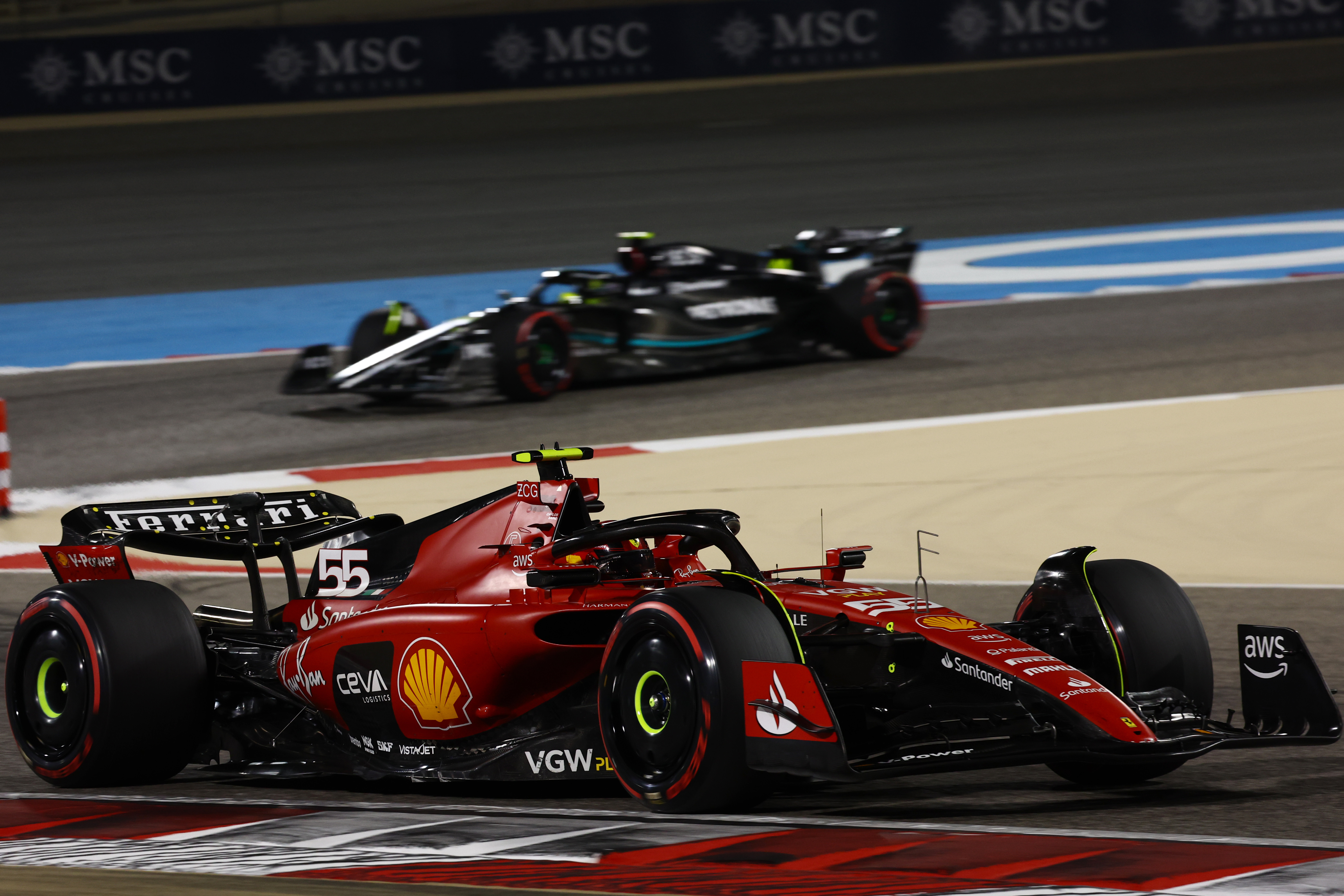 The domination of Red Bull with both Max Verstappen and Sergio Perez is a bit of an omen for the season ahead.
Yes, we can use all the caveats in the dictionary but basically, Red Bull, Ferrari and Mercedes have all carried on from where they left off last year.
To sum up what I mean:
Red Bull continuing in its winning ways.
Ferrari with its ongoing reliability problems.
Mercedes with its lack of ultimate pace.
Thank God Aston Martin and Alonso are the ones to bring in some jeopardy to the leading bunch and it's great to see someone in there with a completely different attitude.
If Mercedes needs any more proof of the visual direction it should take, it doesn't need to look at just Red Bull – simply look at the green version of it, which incidentally uses the Mercedes power unit, gearbox and many other components.
THIS COULD MAKE F1 HIT THE PANIC BUTTON
Glenn Freeman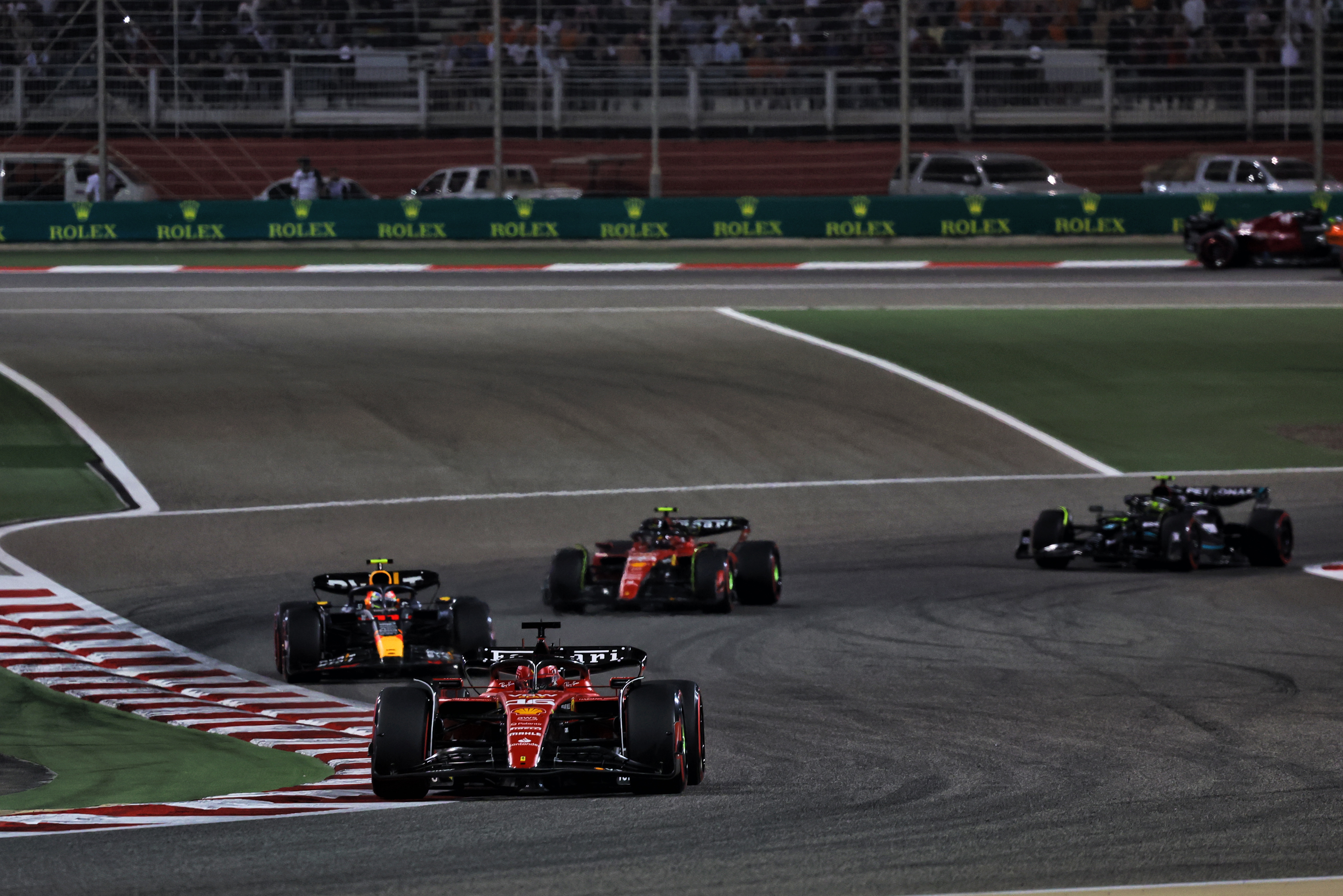 At this rate, it won't be long before the new season hype and the novelty of Aston Martin podiums wears off, and F1 is left with a problem it's faced many times before: a dominant team disappearing into the distance and leaving everyone else fighting over scraps.
The difference between those previous eras of dominance and now is that F1 is riding its biggest-ever boom in popularity, and I can see a Red Bull whitewash (should that be 'Bullwash'?) making some people inside F1 very nervous.
How long will the huge swathes of new fans around the world stick around if the same team is winning by half a minute 20+ times a year? Some will become diehards and stick it out, appreciating the dominance for what it is and enjoying the battles down the field like older fans did during similar periods in the past.
But F1's massive global popularity, reflected in growing TV audiences, booming race attendances, excellent social media engagement and the behind the scenes documentary series rely on a large chunk of casual fans sticking around too.
I can see the panic button being hit at a high level inside F1's headquarters if senior management believes all of the above is under threat. There could be some radical ideas forced through to shake things up to prevent another era of dominance from taking hold.
This sort of dominance matters more to F1 than when it was Mercedes
Jack Cozens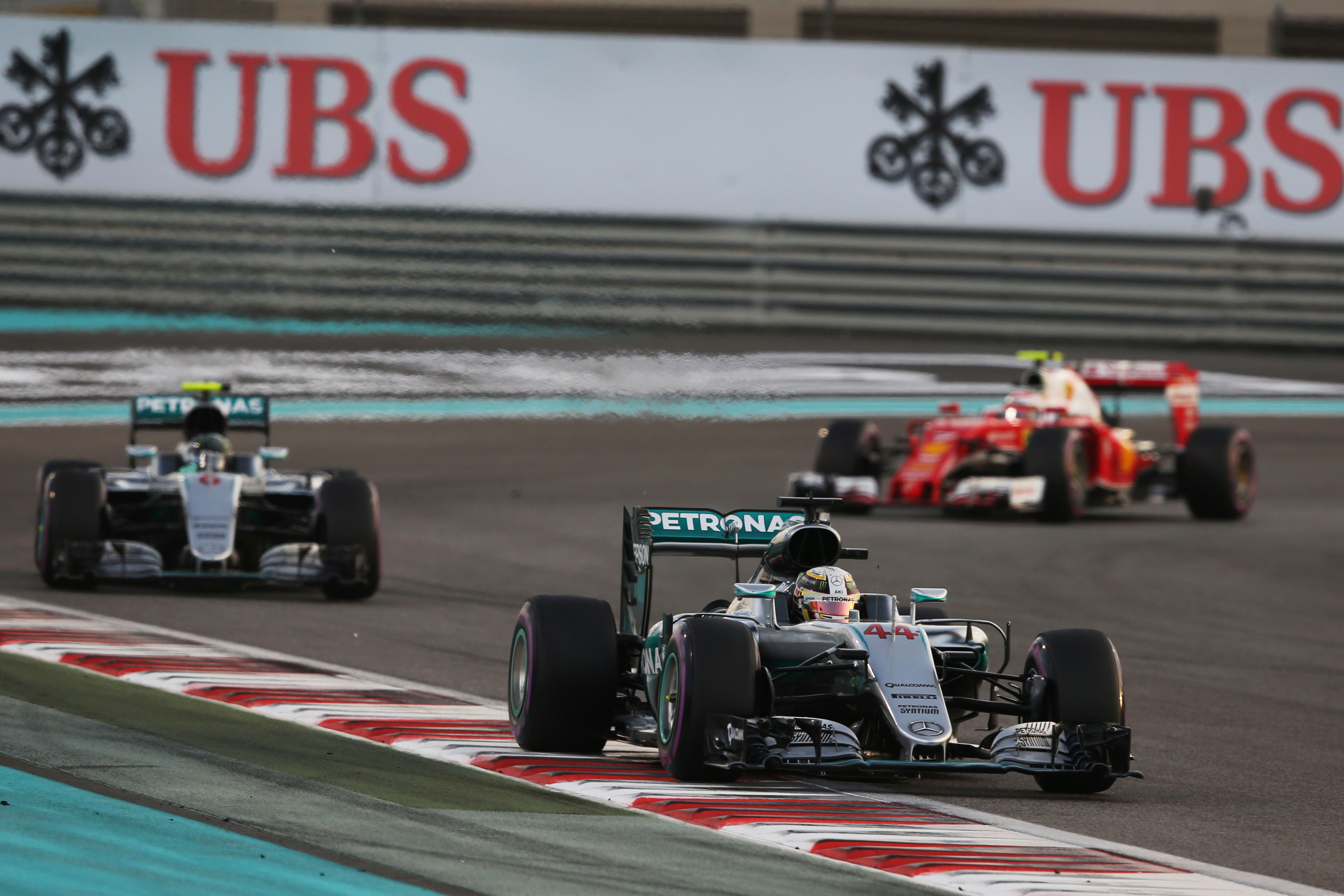 One car laying down a pretty ominous marker at the season opener. F1's been here before with Mercedes, right? So why should we be any more worried about it now it's Red Bull that looks set to do all the winning?
Thing is, these aren't like-for-like comparisons. OK, Mercedes won eight constructors' titles in a row and the drivers' championship went to those in its cars for seven successive years, but it's only really the 2014-16 seasons where it streaked clear of its rivals in a way Red Bull seems to have done this year.
The theme back then? Nico Rosberg giving Lewis Hamilton a run for his money. OK, 2015 ended up being a bit one-sided, but Rosberg ran him properly close in 2014 and then (regardless of whether you think it was the right result) got the job done in 2016.
Solid though Perez's drive to second appeared to be, and the RB19 may well be free of some of the characteristics that exaggerated the gap last year, it's very tough to see him challenging Verstappen in the same way as Rosberg did. It's much more likely Verstappen runs away with the title race, with a step back to Perez and another one to 'the rest'.
This is also a different challenge for F1 because it's a very different commercial prospect to what it was at the time of those Hamilton-Rosberg tussles. That's a point explored in more depth elsewhere in these verdicts, but even if it's an issue that F1 has dealt with in the past it's never had to do so in the context of such a boom in popularity.
Aston Martin makes Red Bull dominance pill easier to swallow
Josh Suttill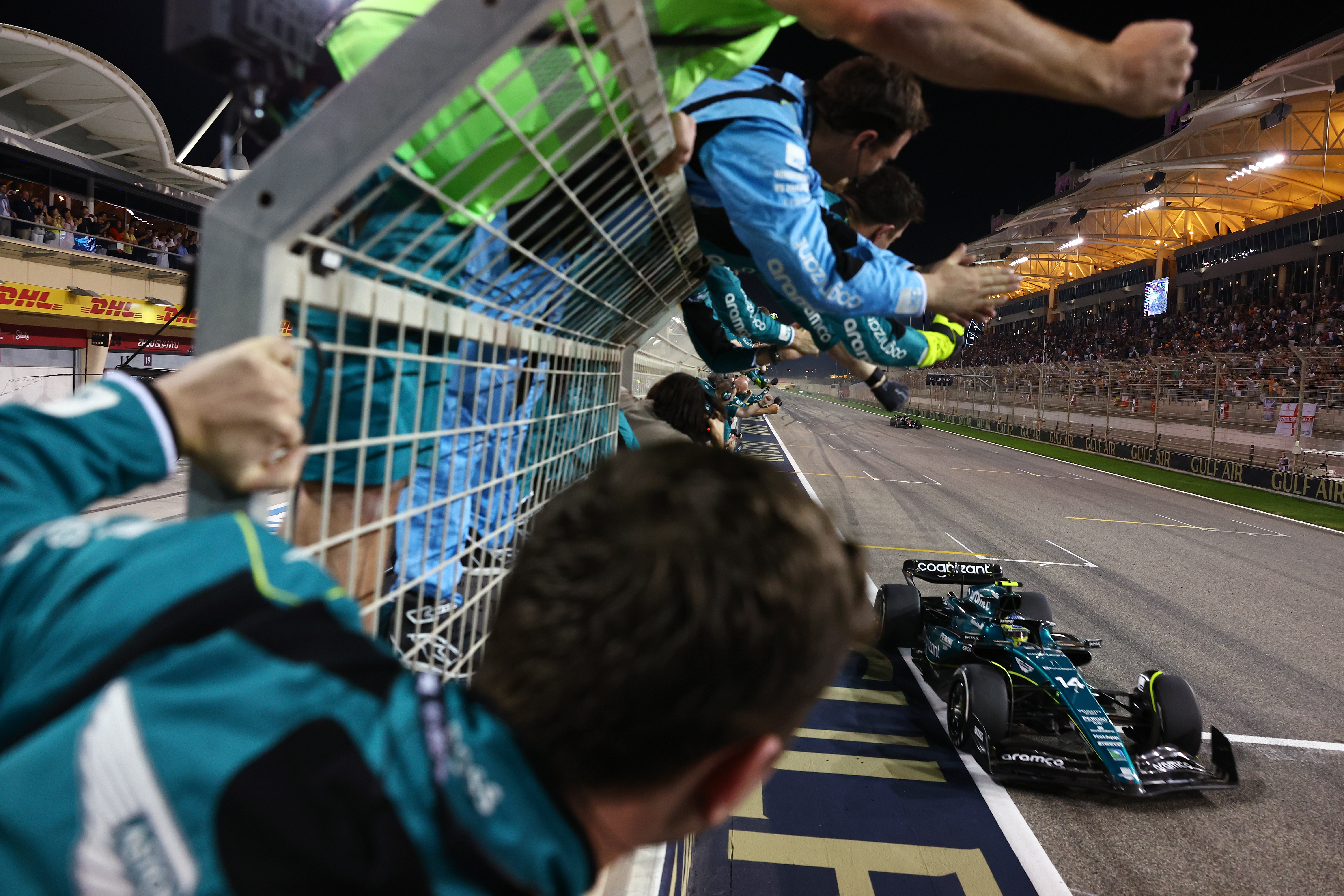 Aston Martin and Alonso's leap from the thick of the midfield to podium contenders somewhat softens the blow of a Verstappen/Red Bull steamroll.
Instead of watching Ferrari and Mercedes duking it out for scraps in a familiar battle that we watched dozens of times last year, Aston Martin has at least refreshed that particular fight.
It's not just Alonso, Lance Stroll looked more than capable of mixing it with the Mercedes of George Russell and he'll perhaps provide plenty of entertainment considering he doesn't have the polish or frontrunning experience of the drivers in the old 'big three' teams – and if it rains, my money is on Stroll.
So yes we might not see anything resembling a title fight in 2023 but there are still plenty of reasons to be excited – and Aston Martin's monumental leap has provided a major one.
CLOSE FIGHT FOR SECOND MIGHT ACTUALLY BE A PROBLEM
Valentin Khorounzhiy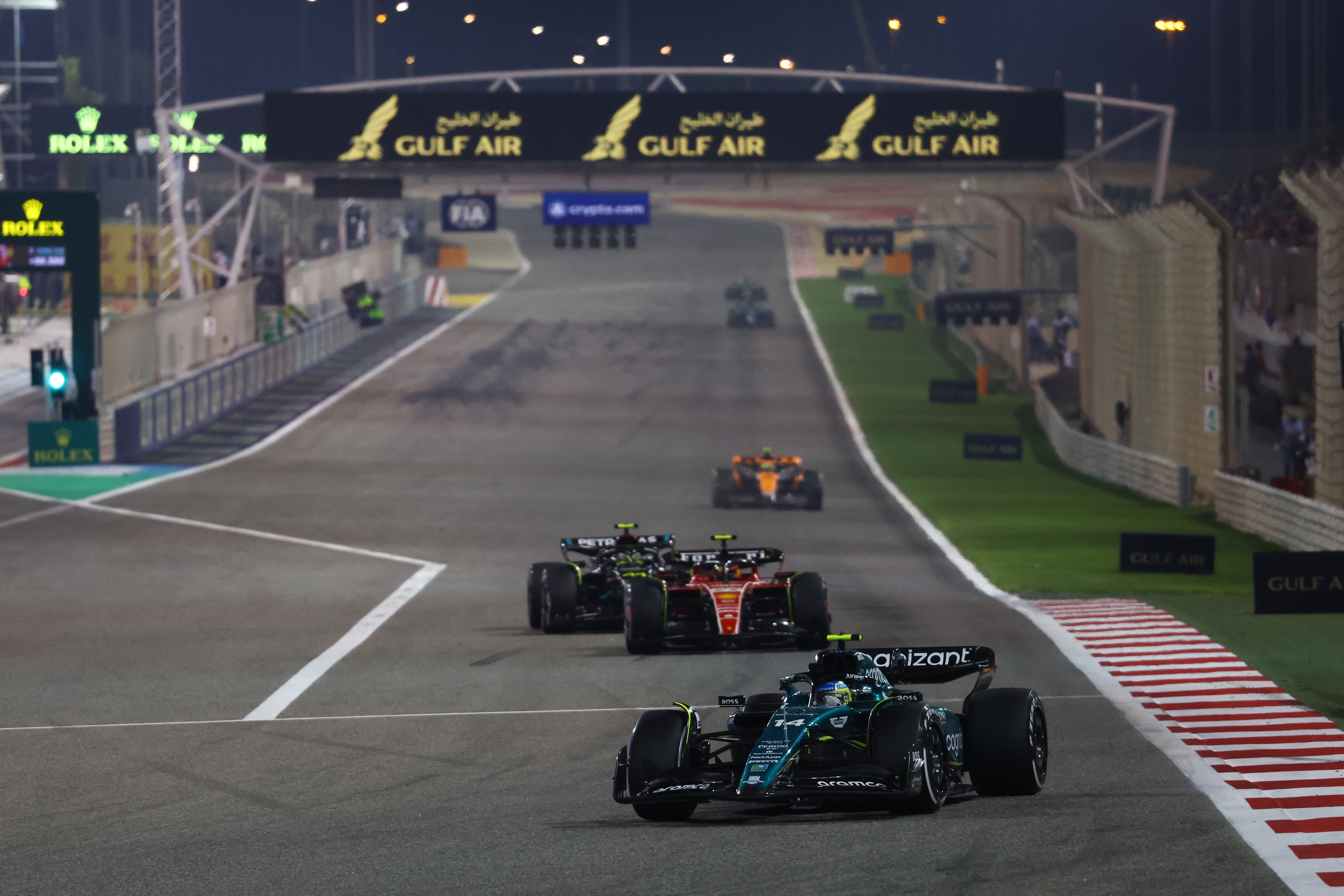 "Game over, man, game over!"
It's not just that Verstappen would've spent a good 80% of the race in "hmm, I wonder if there's anything interesting streaming on Netflix/HBO/Disney+/etc. for when I get back to the hotel" mode.
It's also that there's not even a clear second-best team now. Even if Charles Leclerc's Ferrari SF23 bothered to get to the finish, might he have come under late-race pressure from Fernando Alonso anyway? And even if not, that certainly might be the case at other tracks – with Mercedes also likely to be more competitive.
And that's good for individual races, but it's absolutely horrendous for a title contest, because they'll all be taking points off each other. There's a good chance that, by the time Red Bull's aero handicaps start having any meaningful impact, the standings will have likely already rendered them an irrelevance.
WE WERE SPOILED IN 2021
Matt Beer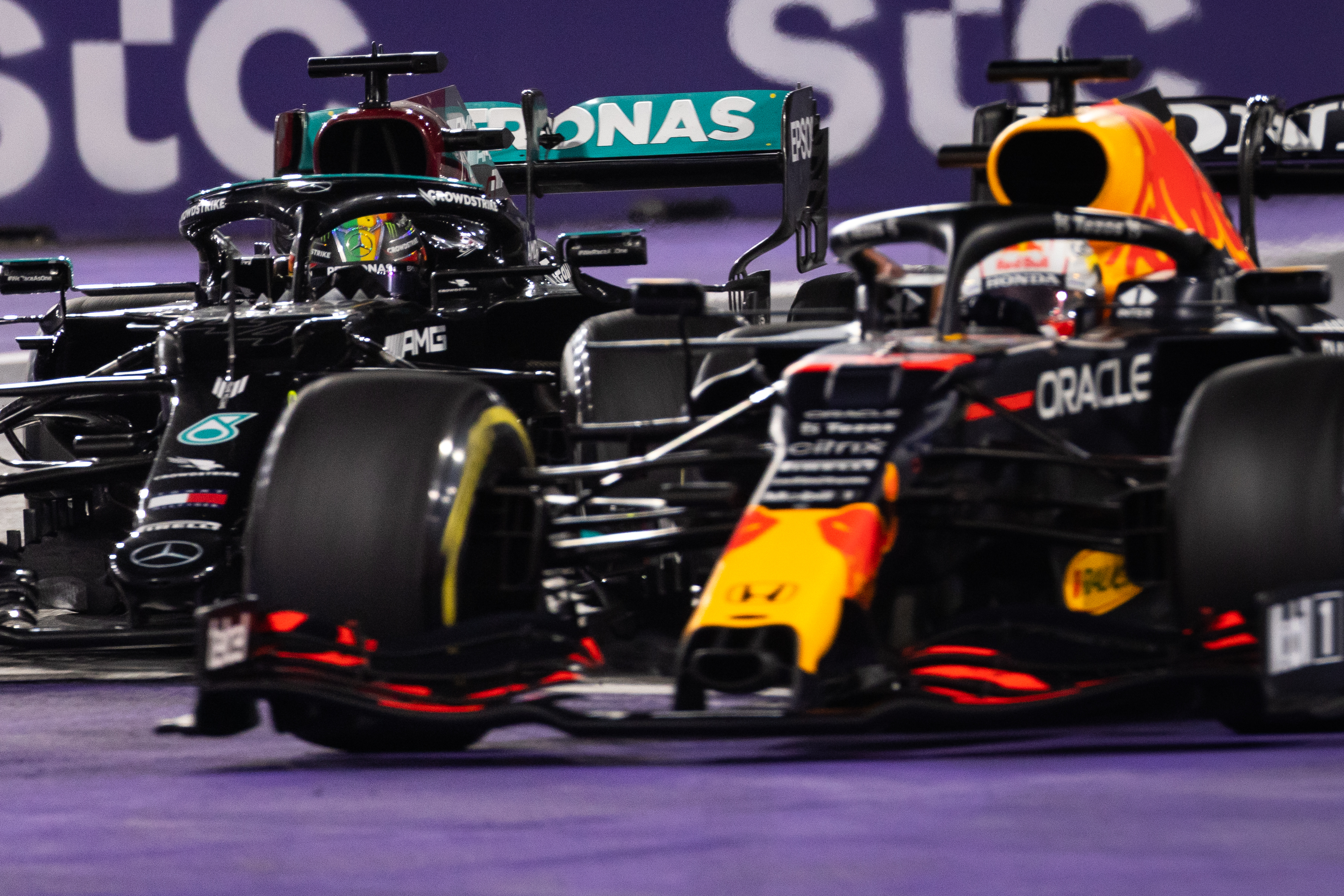 One team stronger than all the rest, with a clear number one driver in it. That's actually been the case for probably half the seasons in F1's history, and especially in the 21st century.
That's not to say it's a good situation, just that a lot of F1 years that had that 'obvious champion from the outset' scenario are now remembered very fondly – whether because of what a privilege it was to enjoy the excellence of that champion, or because of how much else was still going on.
The problem right now is that 2021 raised the bar extraordinarily high. Its controversies and venom weren't great, but its see-sawing title battle between two superb teams and two legend-quality drivers was what every sport needs every year. It now seems a long time ago already, and yet its level of incident and excitement is what the rest of the 2020s is likely to be judged against.
The question is whether F1's surge in popularity and level of media focus now makes a season like… well, most of F1's history really… affordable in the 2020s.