Easy glory for Max Verstappen and Red Bull, glorious heroics for Fernando Alonso and Aston Martin.
Misery for Ferrari, disappointment for Mercedes and a battle for last between a McLaren and an Alpine.
The disparity between the 2023 Bahrain Grand Prix's winners and losers was pretty stark. Here's our selection.
WINNERS
VERSTAPPEN AND RED BULL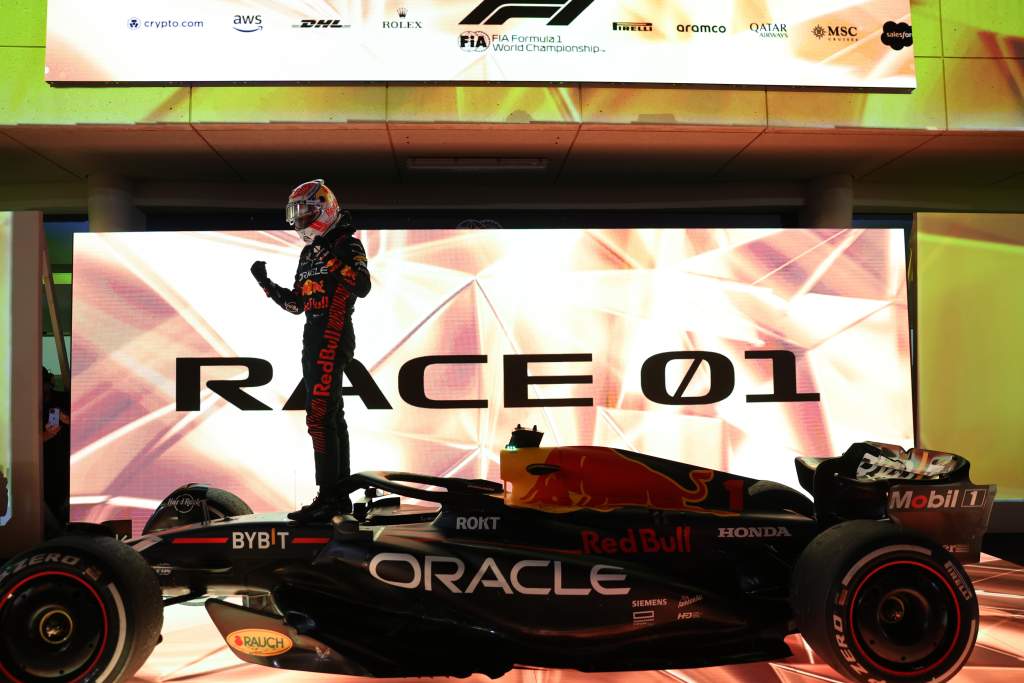 Sometimes leading the winners section of this feature with the race winner feels too obvious and like we should go quirkier.
Even with what Fernando Alonso and Aston Martin achieved, that's not the case this time. Even after a slightly sketchy time in practice, Verstappen was peerless when it mattered and looked unbeatable not just today but for the whole season ahead.
ASTON MARTIN AND ALONSO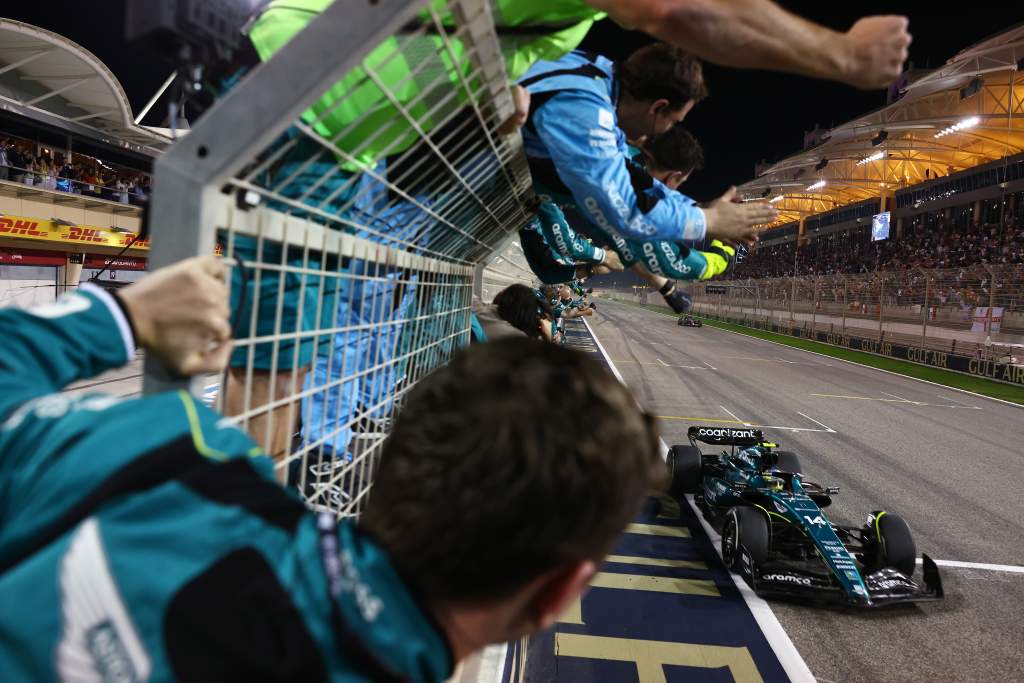 Well, it very almost went all very wrong for the attention-grabbing Aston Martin on the opening lap of a grand prix that it started as a podium contender.
Fernando Alonso seemingly emerged unscathed from a tap from Lance Stroll on lap one even if his pace then stalled in the early stages.
He pushed on at the end of that opening stint and Aston Martin and he engaged in and won a strategy and on-track battle with the Mercedes drivers and Carlos Sainz – pretty substantial proof that Aston Martin can challenge for 'best of the rest' behind Red Bull this year.
Charles Leclerc's DNF gifted Alonso and Aston Martin a podium but it deserved a top result with a convincing first race at the front of F1's field.
Alonso thrives in whatever machinery he's in, but he seemed extra comfortable in the AMR23 and took the fight to Lewis Hamilton and Sainz with ease – providing the best excitement of the race as well as two hard-fought overtakes.
LANCE STROLL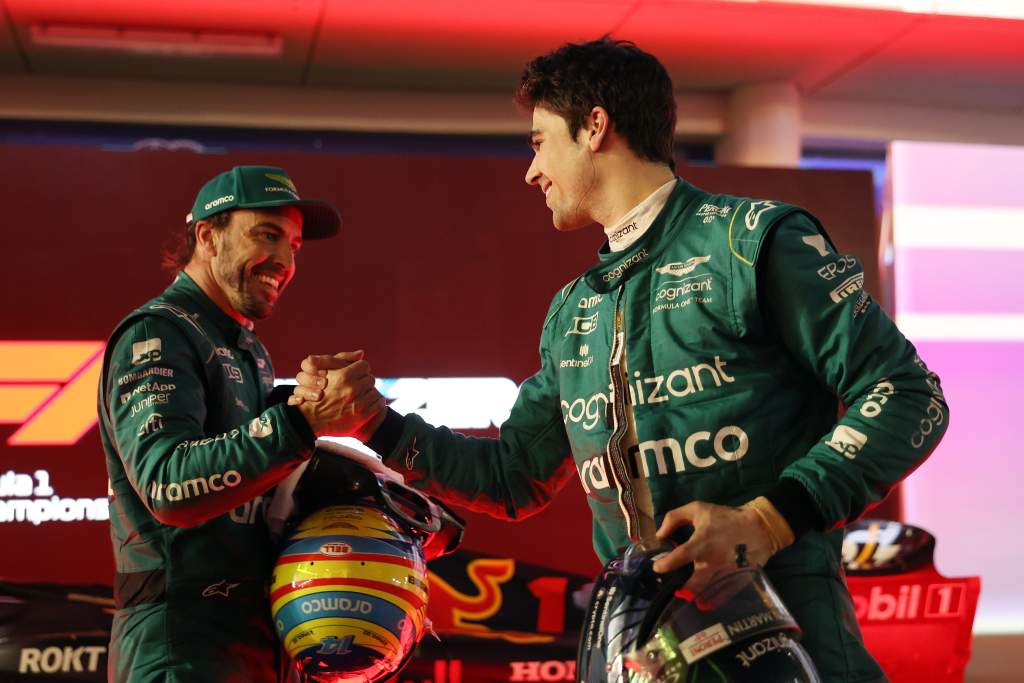 After missing testing, Lance Stroll looked a clear couple of steps behind Alonso all weekend long prior to the grand prix – he was lucky not to be eliminated in Q2 on Saturday and likewise was fortunate not to wipe out Alonso on the first lap.
But thereafter Stroll excelled even with his lingering wrist injuries and beat George Russell to finish in sixth place.
He finished 18 seconds adrift of Alonso, which isn't half-bad versus expectations and considering most people probably thought he wouldn't even be racing this weekend.
The next few races will be more telling – especially when he's fully healed – but it's encouraging for Aston Martin to know it might have two drivers capable of fighting Ferrari and Mercedes.
VALTTERI BOTTAS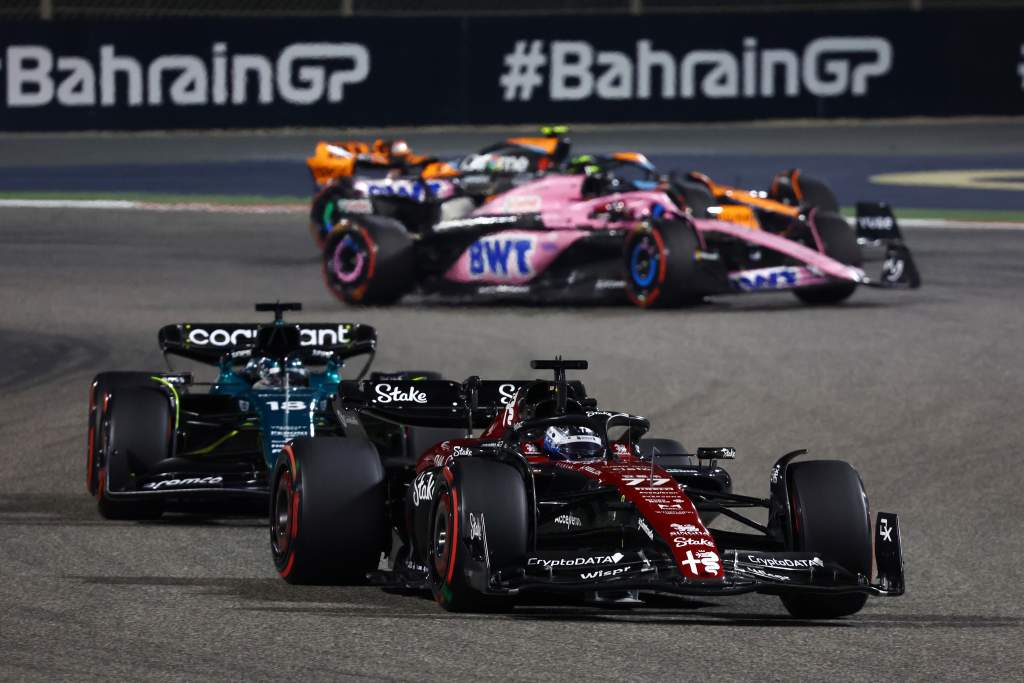 The pace didn't prove sustainable, but Valtteri Bottas was one of the low-key heroes of the season-opener.
A combative first lap and great pace straight after an early first pitstop made him a bit of a headache for Aston Martin and Mercedes, teams that are in the podium fight.
In the end, he only just fended off Pierre Gasly's from-the-back Alpine for eighth. But there's a lot to be proud of for Bottas and Alfa Romeo today and a lot of promise for where they'll feature in the midfield fight this season.
PIERRE GASLY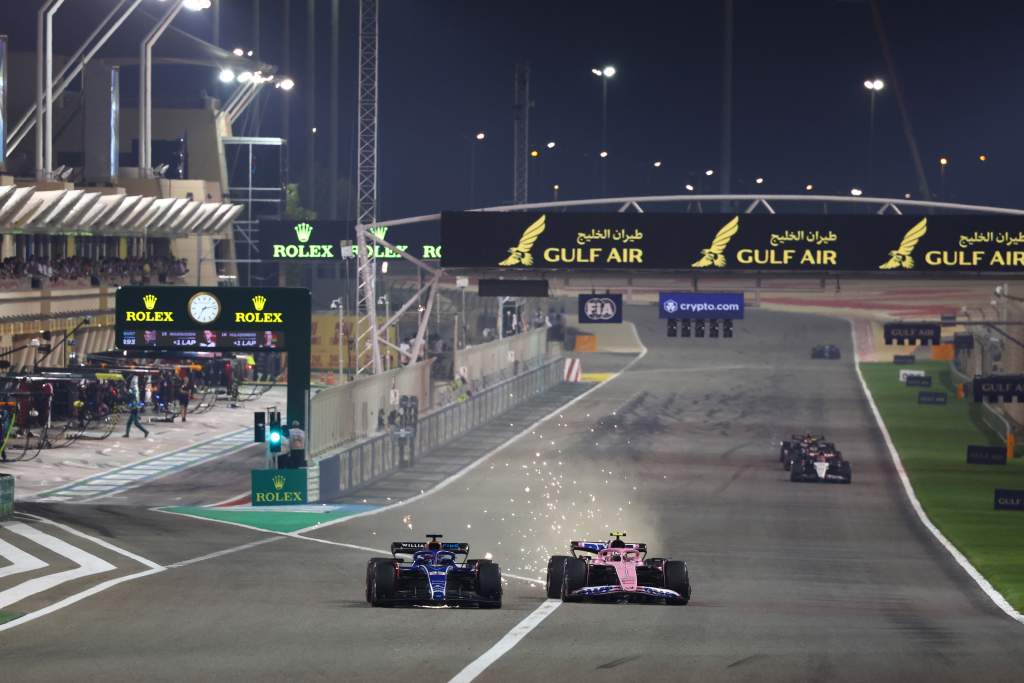 Gasly's first weekend with Alpine looked like a disaster when he qualified last on the grid while team-mate Esteban Ocon made it to Q3. But their fortunes fully reversed on race day.
Gasly was the first driver to make a pitstop in F1 2023 and some subsequent hard-charging put him in points contention.
He made a clinical pass on Alex Albon at Turn 1 on the virtual safety car restart to grab ninth and homed in on a hard tyre-shod Bottas, having pitted for new tyres under that VSC.
Gasly caught him – while setting the fastest lap (of the drivers in the top 10) along the way – but couldn't pass Bottas on the final lap and had to settle for ninth.
Two points from 20th on the grid is still a very decent return for Gasly's first race with Alpine.
ALEX ALBON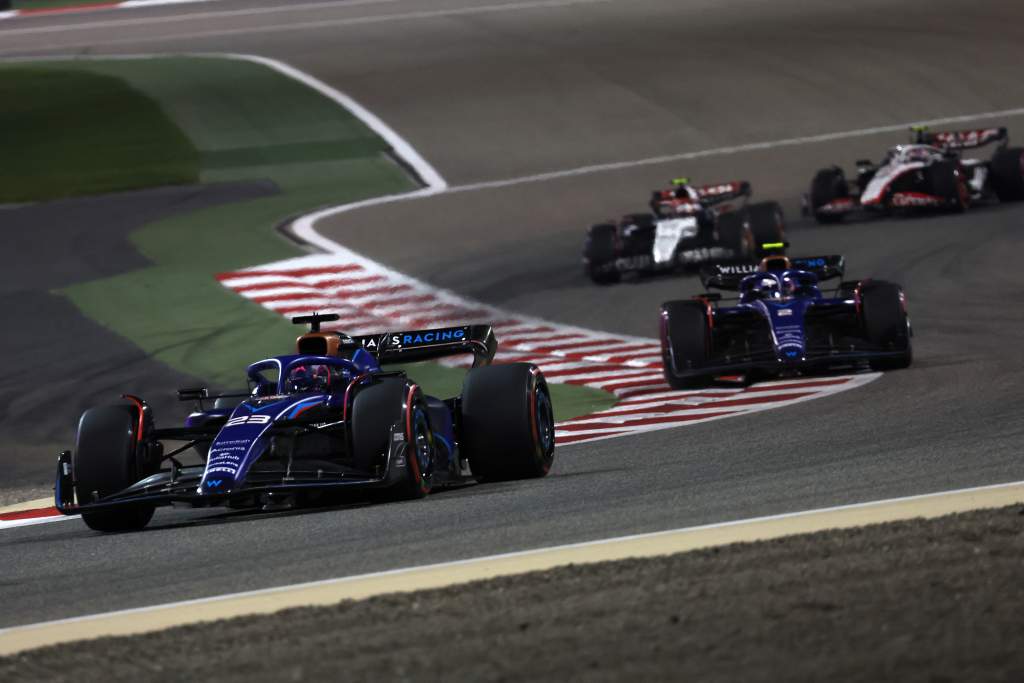 Albon has been keen to emphasise all weekend that Aston Martin isn't the only team that has made a big step forward over the winter.
The Williams – in the hands of both Albon and his rookie team-mate Logan Sargeant – looked competitive on both Saturday and Sunday in Bahrain.
The cooler and relatively wind-stable conditions probably aided Williams but the FW45 looked far better than anyone was predicting it would after testing – including the team itself.
Predictably Albon made the most of this when there was a sniff of a points finish with a canny defence against Gasly and Yuki Tsunoda.
Albon lost out to Gasly on the virtual safety car restart but held off Tsunoda for the rest of the grand prix to earn Williams a point – not bad for 'the 10th slowest car' from testing.
LOSERS
FERRARI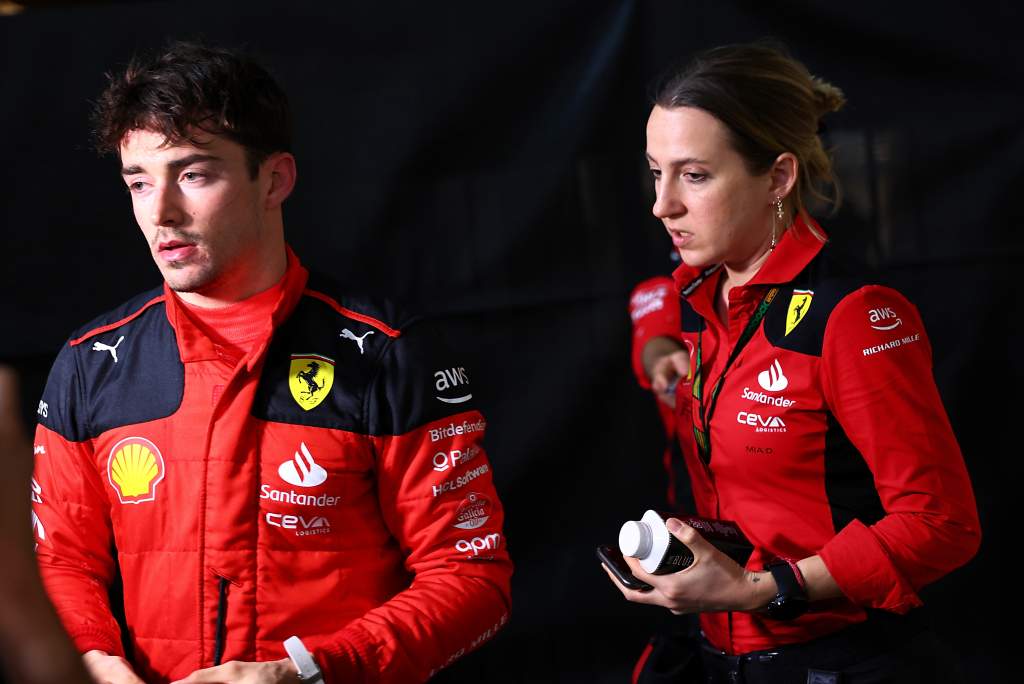 Leclerc's blunt dismissal of any question that hinted at trying to find a positive to take from Ferrari's Bahrain GP said it all.
It wanted to have at least closed on Red Bull over the winter, particularly when it came to race pace and tyre management. Instead it was worse than 2022, Leclerc declaring his car a second per lap off Red Bull's pace.
It wanted to nail the reliability problems that were its first 2022 stumble and was sure it had. An energy store replacement even before the start of race one and more engine problems taking Leclerc out proved it really hadn't.
As Leclerc said: no positives.
MERCEDES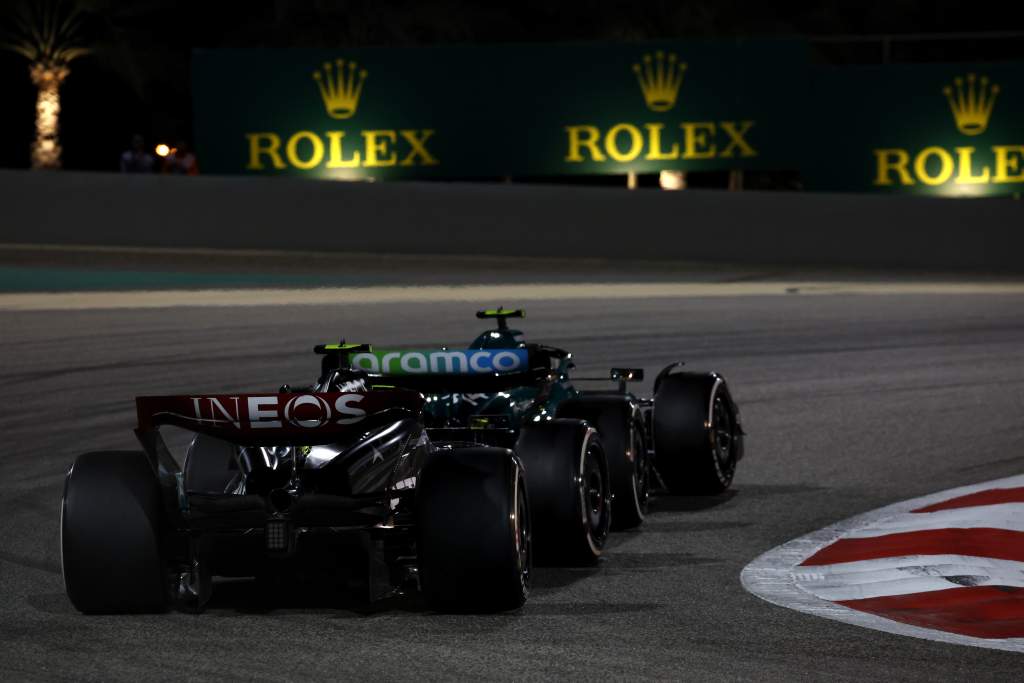 Unlike Ferrari, both Mercedes finished the race. But like Ferrari, Mercedes has emerged from a winter in which it hoped to make at least some progress back towards the front looking if anything further away.
This weekend's admission that maybe the whole car concept is wrong and shouldn't have been stuck with is pretty catastrophic. That is a very big and very long-term problem to fix in a cost cap era.
ESTEBAN OCON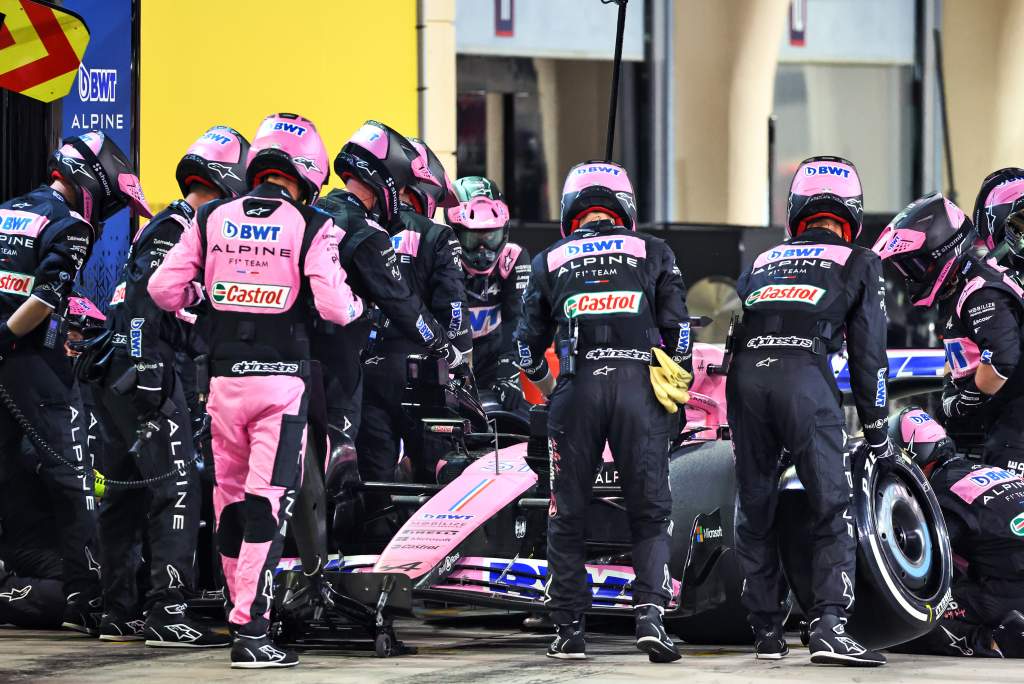 This was basically comedy territory. Every time Ocon served one penalty, he did something that incurred another one. Not parking properly within his grid slot, the crew working on the (wing damaged) car too soon when he took that first penalty, speeding in the pitlane when he took the next… It was a ludicrous pile of minor but costly misdemeanours that made a driver and team who should've been well inside the points look amateur.
M
c

LAREN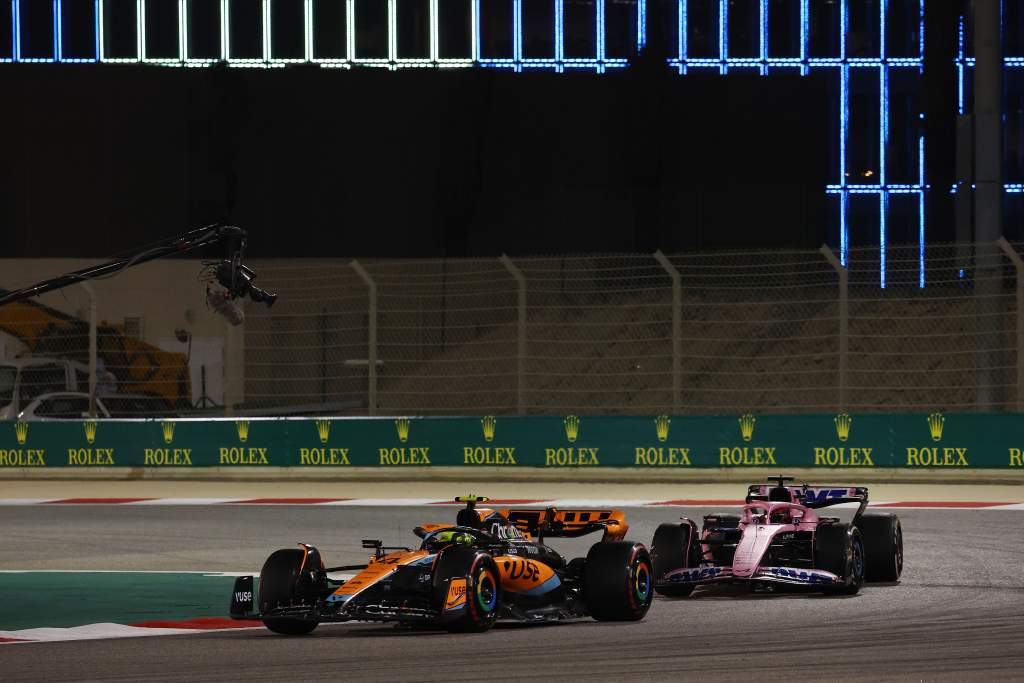 McLaren was braced for a bad start to 2023 but it probably didn't expect it to go quite so badly.
Its rookie driver's race didn't last long due to an "underlying electrical problem" while its returning team leader made six pitstops in the 57-lap race with a constant engine issue that required multiple pneumatic oil top-ups.
McLaren's first upgrade of the season can't come soon enough – and it will have to hope that package will improve reliability as well as performance.
NICO HULKENBERG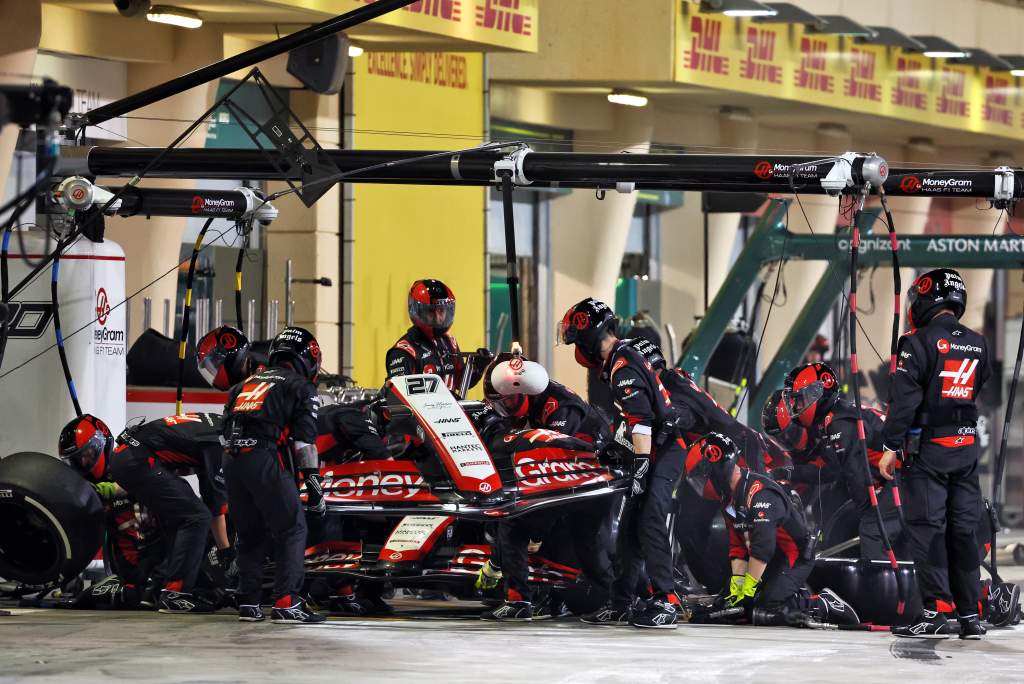 A tale of two halves for Hulkenberg's first weekend back in F1.
He made it to Q3 while Haas team-mate Kevin Magnussen was dumped out in Q1 but things were very different on Sunday.
His race began with small contact on the opening lap that damaged his front wing and caused a tricky first stint where he went backwards and dropped well out of points contention.
There was ultimately no Magnussen-2022-esque return story for Hulkenberg who showed he hasn't lost any of his ability on Saturday but demonstrated on Sunday that he's still not immune to a racing incident on the opening lap.