Lance Stroll says his "wrists were on fire" and he was "shedding a few tears" after his opening-lap clash with his Aston Martin Formula 1 team-mate Fernando Alonso at the Bahrain Grand Prix.
Stroll was defending seventh place from the Mercedes of George Russell into the braking zone for the Turn 4 right-hander on the first lap when he almost careered into the sister AMR23 as Alonso attempted to repass Lewis Hamilton for fifth place.
The Astons touched but neither received noticeable damage and they continued – Alonso secured a podium finish while Stroll split the Mercedes drivers to finish sixth.
"It was really terrible timing honestly," Stroll said when Sky Sports F1 asked him about the clash.
"I was going on the inside of Russell, trying to stay in front of him, braked late, Fernando went for the cutback on Lewis, really stopped the car in the middle of Turn 4 and we just came together.
"Really horrible timing for all those things to happen with the great car we had today.
"Very fortunately we both saved it and went onto have a good race."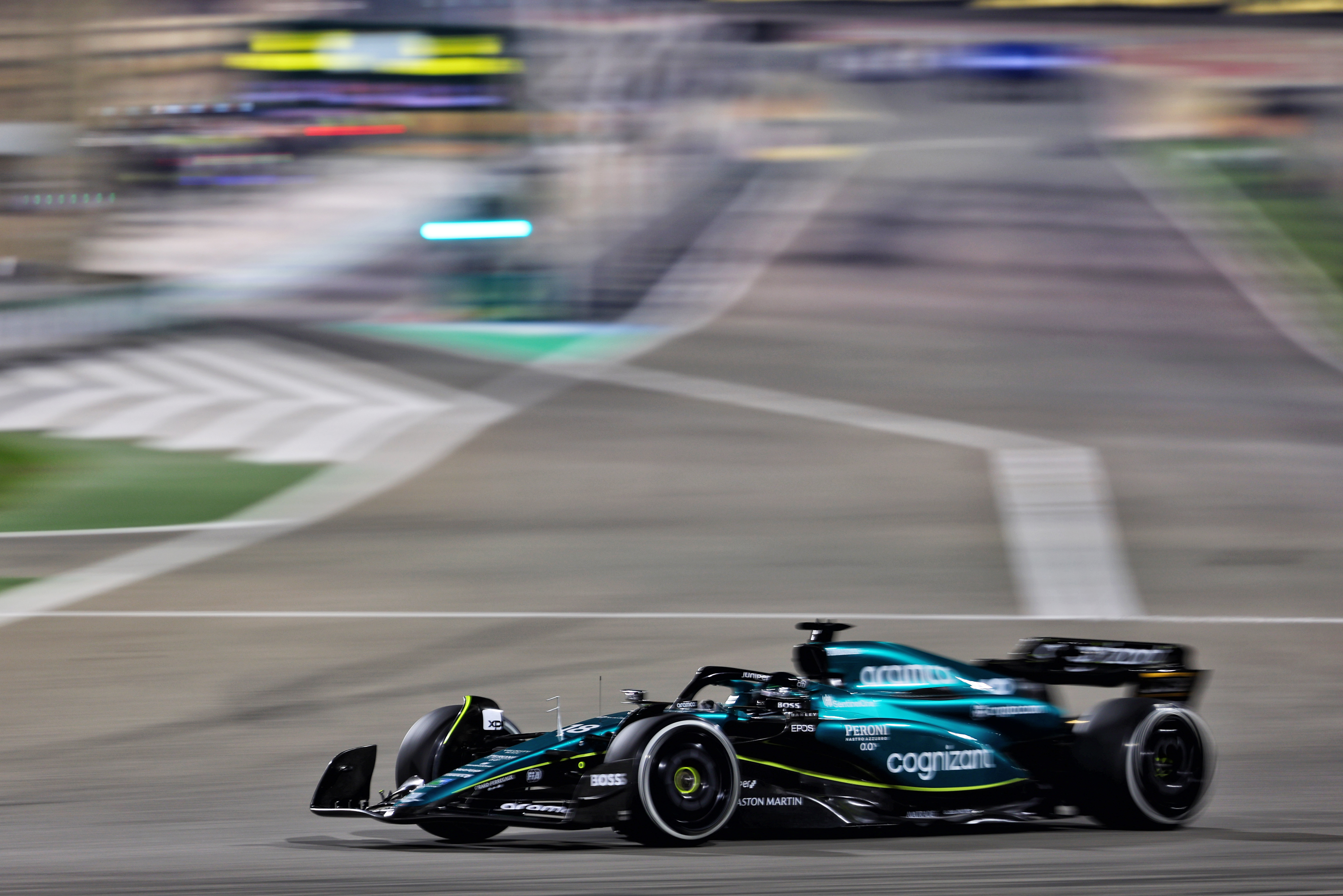 Stroll raced in Bahrain two weeks after a cycling accident ruled him out of the sole pre-season F1 test and threatened his participation in the opening races of the season.
The avoiding action and shock from the contact Stroll received aggravated his injuries in the immediate aftermath of the opening-lap clash.
"My wrists were on fire after that, I was shedding a few tears after that one," Stroll admitted.
"Most importantly we both stayed on track and went onto have a good race. Dodged a bullet for sure."
Alonso asked his race engineer multiple times through the race for details of the investigation into the incident, which the stewards quickly deemed needed no further action.
Alonso didn't realise which car had hit him and the team didn't tell him that it was Stroll until after the chequered flag.
"I thought it was George," Alonso said after the race.
"I saw the replay on TV later and it was Lance. He had a very good start because he was alongside me in Turn 4, we got lucky, two cars didn't have any problems and we could continue.
"It was our lucky day for many things, this contact and also to have both cars with strong points. [I'm] very happy for the team because they deserve it."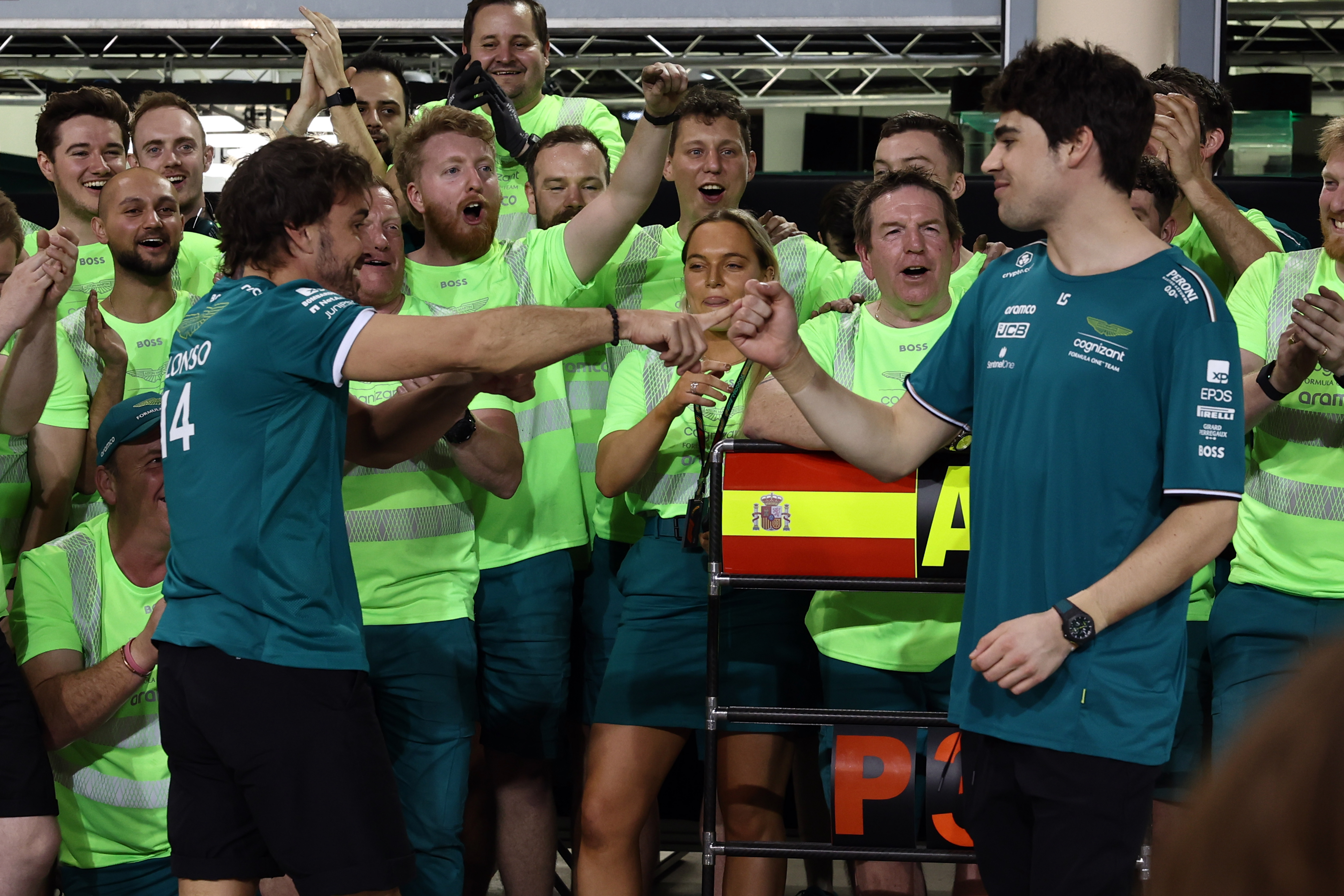 Alonso also paid tribute to the job Stroll did despite his wrist injuries and a broken toe.
Stroll revealed he was in pain throughout the Bahrain GP but didn't think he'd even be racing after the cycling accident.
"It's just been an insane journey. The last two weeks have been the most insane two weeks of my life," Stroll explained.
"A terrible time to crash on a bicycle and doctors were telling me, 'Maybe Australia, maybe Baku [to return to F1]'.
"The light at the end of the tunnel was very hard to see but I had an incredible medical team that helped me along the way.
"My osteopath was with me 10 hours a day; my surgeon Dr [Xavier] Mir, without him, I wouldn't be here, it would be impossible to be driving.
"There's a list of people I could name and without them I wouldn't be here [racing]."