Charles Leclerc says "90% of the rumours" around internal turmoil within Ferrari are "completely unfounded" in the wake of a bruising 2023 season-opener.
Leclerc retired from the Bahrain Grand Prix with an electrical issue when he was on course for a distant third-place finish behind the two dominant Red Bulls – a far cry from his flying start to 2022 where he won two of the opening three races.
There was intense scrutiny from the Italian media in the wake of the race and rumours of further high-profile departures, with head of vehicle concept David Sanchez's exit adding to those of other significant figures within the team over the winter in the aftermath team boss Mattia Binotto's resignation in November.
New Ferrari boss Fred Vasseur moved to quash talk of internal turmoil in the build-up to the Saudi Arabian Grand Prix and his drivers followed suit on Thursday in Jeddah.
"Honestly I obviously saw these rumours and then went to Maranello [after Bahrain] so I was at first I was like 'oh I'm not sure how the team will react to it' but then we've had a meeting with the whole team, with all the Ferrari employees. I was really surprised," said Leclerc, who will serve a grid penalty this weekend already as a consequence of the reliability dramas in Bahrain.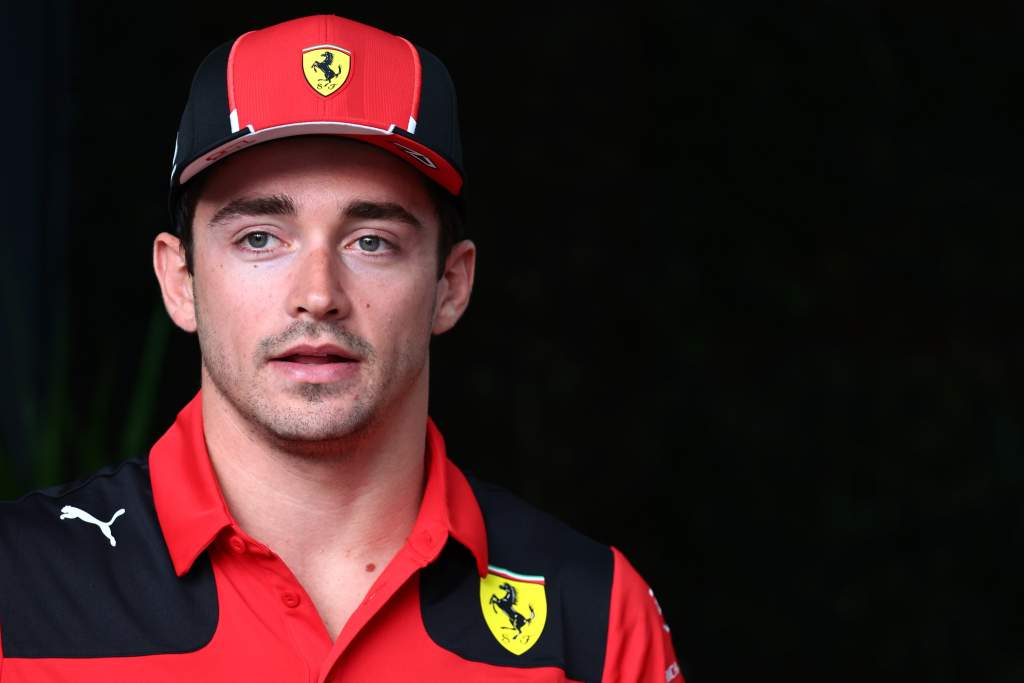 "Everyone is fully on it and fully positive still, which is great. We all need to push in the same direction as I said this is the most important."
As well as a team-wide meeting there was a report that Leclerc had sought reassurances directly from Ferrari president John Elkann about Ferrari's direction in a one-to-one meeting.
"This is absolutely untrue," Leclerc said when The Race asked him if he'd sought reassurances from Elkann.
"There have been loads of rumours around the team – which, for once, 90% of them were completely unfounded.
"I don't know from where it is coming from and to be honest I don't want to even spend any energy on trying to find from where it's coming from. We just need to be on it and focus on ourselves."
Leclerc called for the team to focus on improving its on-track performance rather than paying attention to outside voices and reports.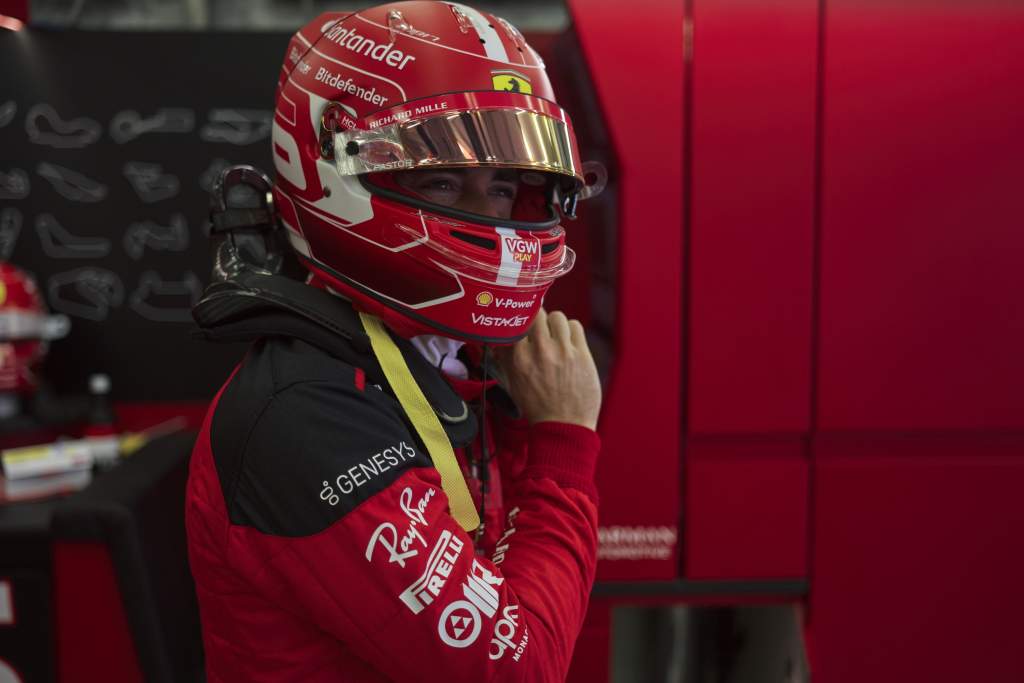 "It's only the first race of the season and we've still got many more races to go," he said.
"We still need to be fighting like crazy to be back at the top and keep pushing.
"When it's Ferrari who doesn't go as well as it should then there's lots of voices and all of these things around the team but we need to be good at spending our energy right inside the team, pushing in the right direction and making a difference and come back stronger.
"I feel this has been the case in the last few weeks so I'm really looking forward to be being back on track, stop the talk and get back to driving."
Leclerc said the image portrayed by the media does "not at all" represent the true picture within Ferrari.
His team-mate Carlos Sainz echoed that sentiment saying "it is a lot better than what the news makes it sound like" and that some elements of the media are trying to "destabilise the team".
"When you look back at this last week and how many rumours there's been around, seems like the place is not in a great moment but I can tell you, it is so clear to us what we need to improve, how we need to do it and what are the short-, medium- and long-term targets," Sainz said.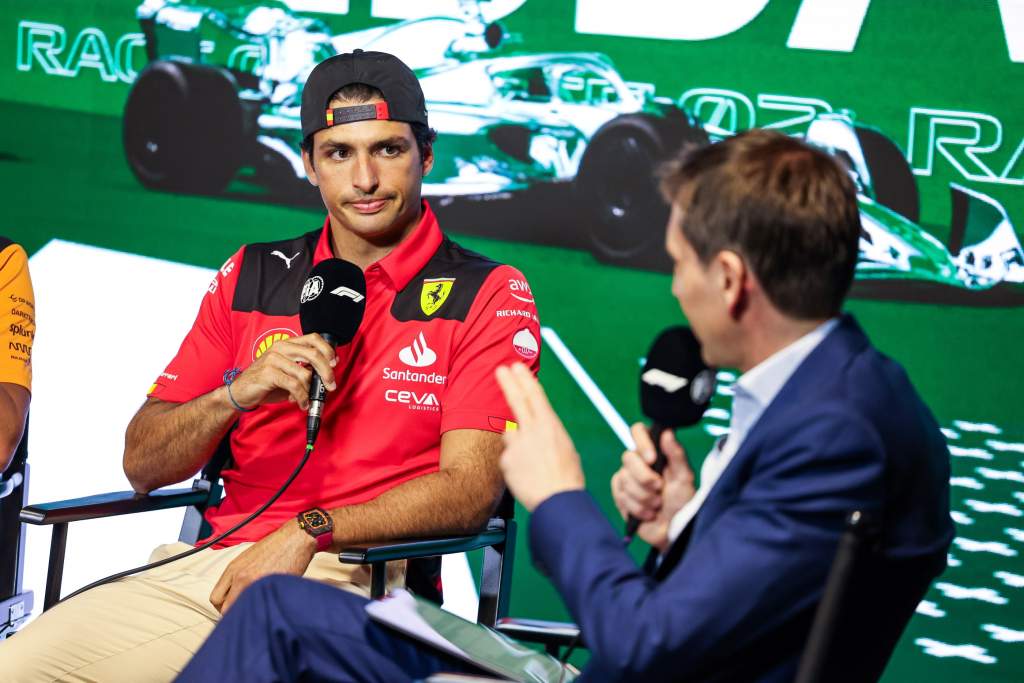 "I'm actually very surprised how some people back at home have been trying to destabilise the team a bit, because some call it a crisis – we've only done one race, it's impossible to judge a team's performance in this race.
"We're the first ones who are not happy with how this first race went and we are the most bothered about it and we are the most affected by it and we're going to try as much as possible to try and improve it.
"I'm pretty calm about it and I see people at home [in Maranello] committed, focussed and with a very clear target in mind and I include myself in that."
Sainz says Ferrari has been "caught off guard" by its race pace relative to Red Bull and the reliability issues that resulted in Leclerc's Bahrain GP retirement and grid penalty this weekend, but doesn't believe there's a systemic problem that's holding Ferrari back.
"I think it's simply a sign that there's someone out there doing a bit of a better job than us and that we need to raise the bar but while we're raising the bar every year and becoming a stronger team, the others are doing the same," Sainz explained.
"It's not only how much you can progress from one year to another, but it also is how much you can progress relative to the rest of the field and I've been in Ferrari for three years, the progress I've seen in the team from 2021 to 2023 is huge.
"I think the right exam [assessment of Ferrari's state] has to be done later in the year and towards the end of the year – one other area that's important is development and the capacity to improve the mistakes you do.
"I think we're going to do a good job this year on development, we have very clear targets of what we need to improve on the car, the car is responding [on track] exactly the same as in the windtunnel so we know where the car is weak and what we want to do."