Ferrari Formula 1 boss Fred Vasseur is adamant that "key people" will not leave the team amid intense scrutiny in Italy that has included speculation about potential further high-profile exits.
Vasseur joined Ferrari as team principal in January following Mattia Binotto's resignation at the end of last year.
Since Binotto walked away, widely speculated to be an eventual consequence of Benedetto Vigna's arrival as Ferrari CEO in 2021, other significant members of the Ferrari organisation have left the team – most recently head of vehicle concept David Sanchez.
But Vasseur, who previously hinted that some staff loyal to Binotto decided to leave when he left, has dismissed talk of further major defections.
Racing director Laurent Mekies, for example, was linked with a move to F1 itself but this is understood to have been under discussion early in the winter and something Vasseur addressed with Mekies as an early priority.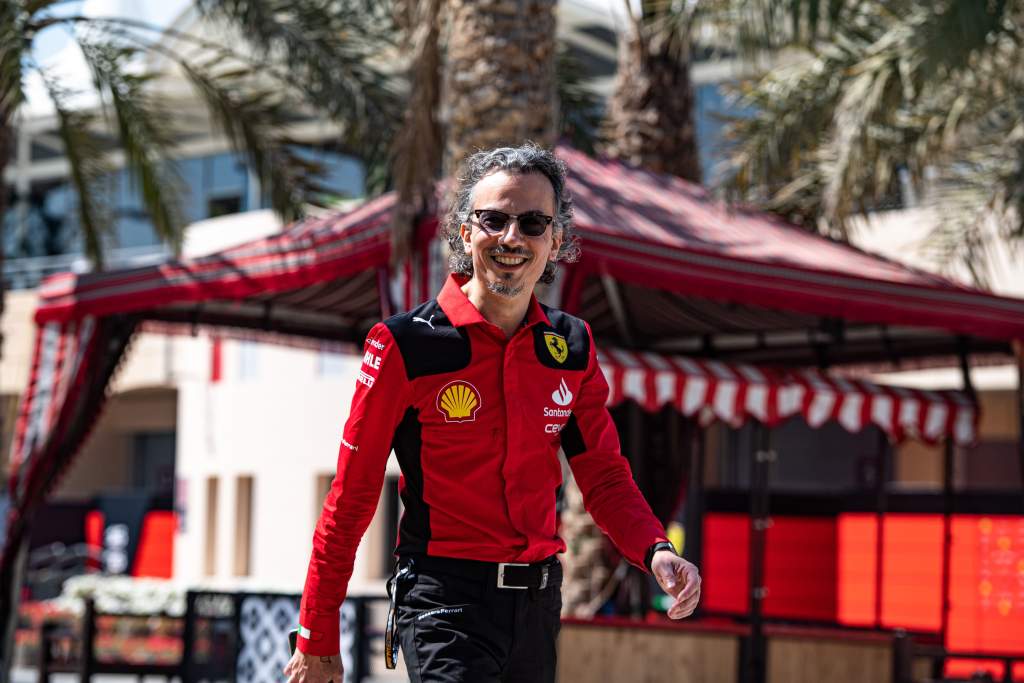 "To have people who are unhappy [and who might leave], it's two different things," said Vasseur.
"I think that it's quite normal to be unhappy when you don't get the result that you are expecting. I'm unhappy!
"But the most important thing is to work as a group, to work as a team and to try to get the best out of this and to do improvement.
"Leaving the company is another story.
"I don't know what's happened in the past with Laurent, but I've known Laurent for 25 years or something like this. I trust him.
"We have a very good collaboration together and he will be one of the pillars of the future of the company."
The suggestion in Italy has been that Ferrari faces a problem with some staff disillusioned, and the future of Mekies, given a tighter remit under Vasseur, has been called into question.
This appears to have been exaggerated in the wake of Ferrari's disappointing start to the season in Bahrain where it was comprehensively outpaced by Red Bull and suffered a reliability problem.
Vasseur expects there to be further staff movements but nothing out of the ordinary.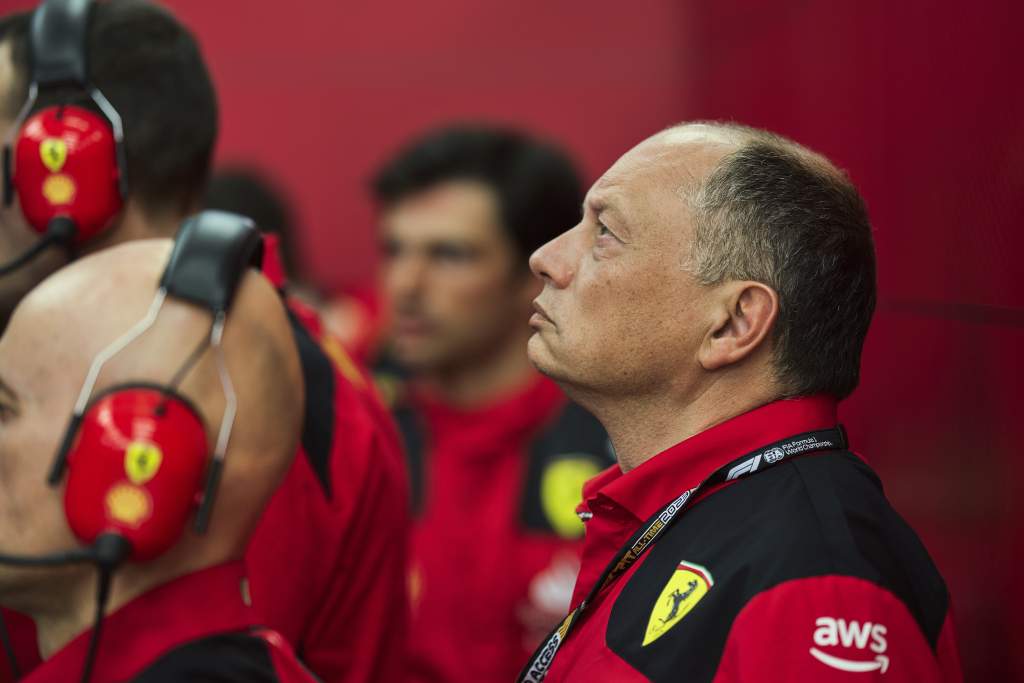 "Honestly, it's the life of the team that we have a turnover each year," he said.
"Now, if you want to speak about key people, I don't think so.
"For sure, we will have people leaving the team and some people joining the team. But it's like this in every single team in F1.
"Now we are a solid group, we are building up a team for the future also, and the link is good.
"I don't think that key people will leave the team."
The focus on Ferrari in Italy since the season opener has included one report that Charles Leclerc sought reassurances directly from Ferrari president John Elkann about Ferrari's direction, a suggestion that chassis boss Enrico Cardile has not had any guarantees his contract will be extended beyond 2024, and linked to that the prospect of Haas technical director Simone Resta (effectively on loan there) returning to Ferrari.
Vasseur dismissed that final point, which effectively doubled as a vote of confidence in Cardile, while the Leclerc situation has also been batted aside as a non-issue.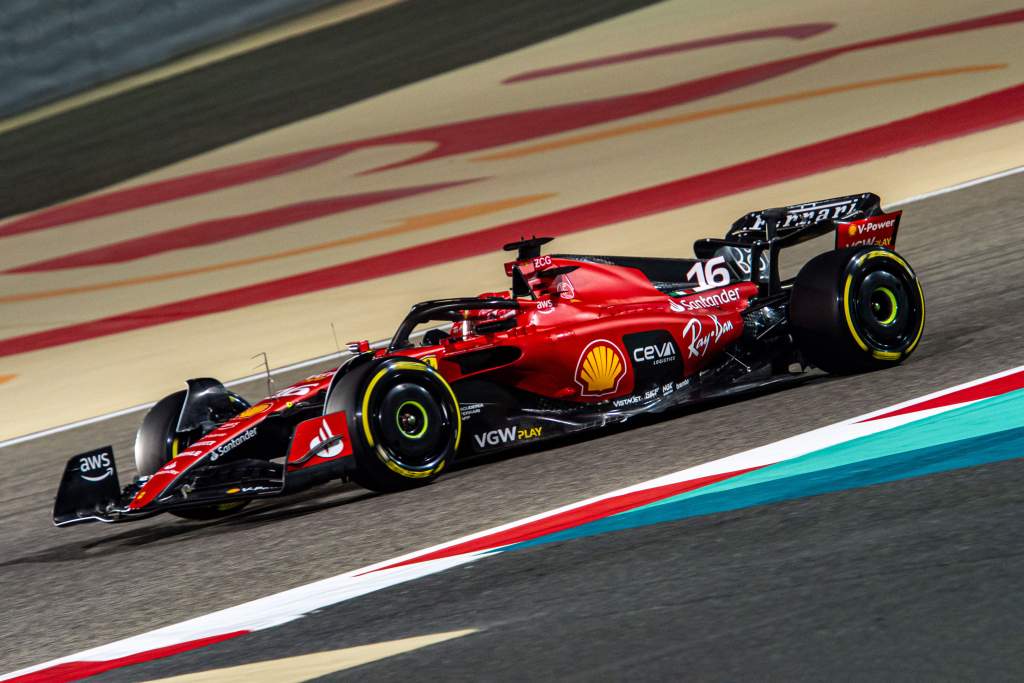 One thing Ferrari is not happy with is that specific contract details like Cardile's current expiration date have been leaked but Vasseur has indicated the press speculation is less a matter of what is "fair or unfair" and more a priority for him to contain to avoid it impacting his staff members.
"I want to avoid this kind of pressure on the employees because it's completely unproductive," he said.
There have been questions about how much autonomy Vasseur would really have as Ferrari team principal given the expectation Vigna would become more hands-on.
And as the pile-on after Bahrain can at least be partly interpreted as scrutiny over Vigna's leadership, one theory is that it could be a wake-up call to give Vasseur more freedom.
However, Vasseur continues to speak only positively about his immediate superior.
"We have a transparent collaboration," he said. "For me it's a very good set-up so far, we have always had open discussions.
"He is supportive on every single topic. And I cannot absolutely complain about this.
"I think it's more coming from I don't know, from gossip or external analysis, but the collaboration with Benedetto is a very positive one."