One race into the new era of Ferrari's Formula 1 leadership, the biggest source of pressure in Italy is portraying an image of dysfunction and borderline chaos.
The Bahrain Grand Prix was a chastening season opener for Ferrari, comfortably beaten by Red Bull on pace and with a reliability problem condemning Charles Leclerc to a race-one retirement.
Team principal Fred Vasseur was the picture of unity through that. And there are reasons to believe Ferrari can aim for better races in Saudi Arabia and Australia. But that reprieve will only come after Vasseur and Ferrari have been forced to weather an early storm of Italian media scrutiny in the intervening days.
The resignation of senior technical figure David Sanchez, questions over the leadership of CEO Benedetto Vigna and a report that Charles Leclerc sought reassurances directly from Ferrari president John Elkann have dominated coverage from respected, well-connected outlets like Gazzeta dello Sport, Corriere Della Sera, and Sky Italia, among others.
There is speculation about racing director Laurent Mekies and chassis boss Enrico Cardile, stories of disillusioned long-time Ferrari personnel that have either walked away or want to, suggestions that the development approach became cautious or passive as Mattia Binotto saw out of his final weeks then Vasseur got to grips with the organisation, and concerns that Sanchez's resignation and other potential issues within the technical department are a bad omen for Ferrari's 2023 development plan.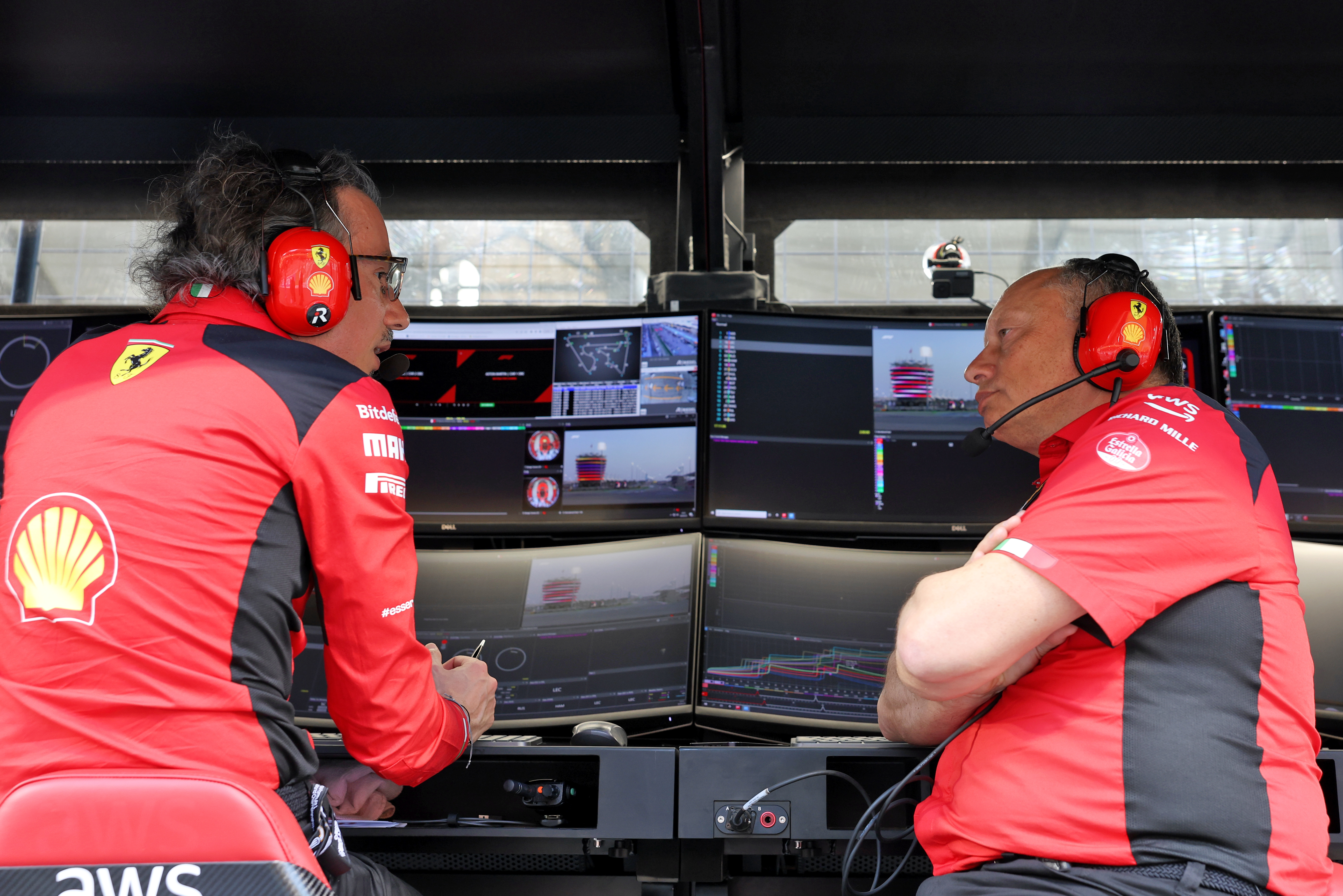 Many of the high-profile changes over the winter seem a surprise. Whispers of disagreement with management – which must be code for 'Vigna' – suggest some departed, or want to depart, because of an internal schism.
Early speculation around the likes of Mekies and Cardile is not a good sign either. Although it's unclear where that has originated and who would be calling for a technical division shake-up, it seems too early and too out of character for Vasseur to be the one pointing fingers at individuals beneath him.
Overplayed or not, there is a clear emphasis on uncertainty and worry within Maranello.
This team has always theoretically had the requisite components to conquer F1 again. But too often, Ferrari is less than the sum of its parts. That has happened again in 2023, certainly based on the start of the season.
The suggestion that some parts are actually being stripped further away, and that there is a serious undercurrent of concern throughout the organisation, creates the impression things could get worse before they get better.
The press pile-on is not a dagger in Vasseur's back so much as a serious interrogation of Vigna's management. The portrayal across various factions of Italian media is that of an organisation that is fraying at the edges and creaking under its unique mass – or at the very least is at risk of that happening.
Without strong, empowering leadership from the absolute top (in other words, above Vasseur), Ferrari is its own worst enemy. The best thing its hierarchy can do is nothing. Just leave the team be. Historically, interference and a culture of fear of reprisal from above leads to bloodletting, to finger-pointing, to sacrificial lambs and to backwards steps in the team's execution of its potential.
In the worst cases, the reality within Maranello doesn't matter so much as how it is represented. That creates a spiral: an organisation not quite in crisis is said to be in crisis and that slowly creates a crisis.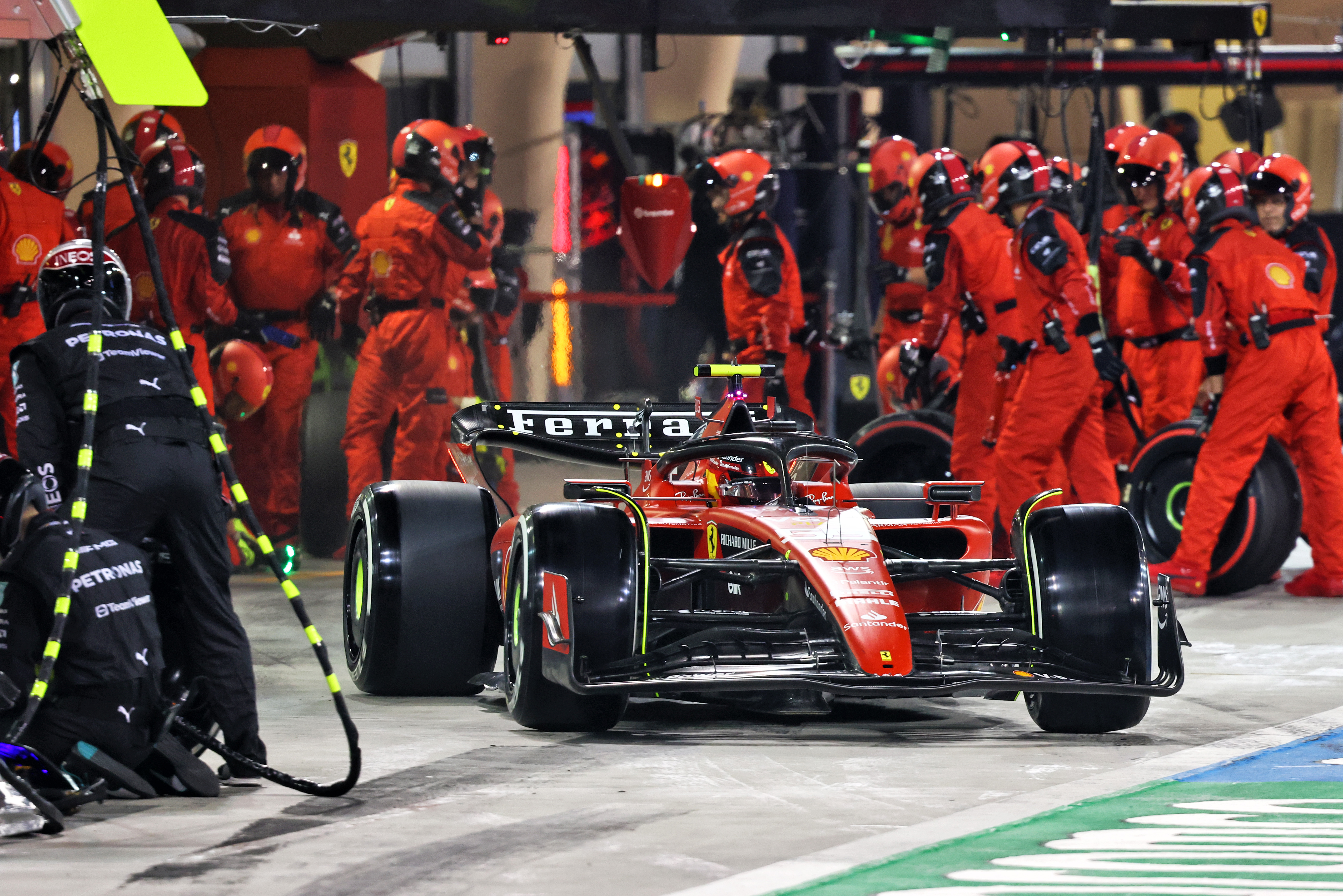 Vasseur was the face of unity in Bahrain, and it would be a surprise if he moves away from that message in Saudi Arabia. He may reject such speculation and criticism, defend the organisation he has been tasked with leading, and insist that the lines of communication between himself and his CEO are as they need to be.
But there is rarely smoke without fire, especially around Ferrari. The real question is where this is coming from, and why? There may be legitimate concerns about the direction Ferrari is heading and worries that serious problems have been created.
Vasseur's personal position seems strong. Ferrari surely cannot afford to lose him so soon after recruiting him, which theoretically strengthens his hand. This early scrutiny may well help ring-fence Vasseur and his team from wider interference.
This is a man who left Renault after one season disillusioned by dysfunctional leadership, after all. And questions over whether he will be left to run the team as required have already dominated the first months of his tenure.
Ferrari would be a very different proposition to walk away from, and it is unlikely to be a decision Vasseur is inclined to make in the short-term. But if there is any hint of being on a hiding to nothing, he will not stay for the sake of it. Especially if there is any doubt whatsoever about his ultimate authority.
Whatever the cause, this is already looking like a bigger rebuild than Vasseur envisioned and an earlier test of his authority to set things right than anticipated. And however premature it may be, hints of a potential implosion are emerging sooner in the Italian press than even Ferrari's biggest critics could have imagined.
The course needs correcting. Any attempt to do so will likely succeed or fail based on how much damage has really been done already, and whether Vasseur is allowed to get on with the job of fixing it on his terms.