Ferrari was dealt a crushing blow at Formula 1's season opener as Fred Vasseur's tenure as team boss began with anguish, disappointment, and a questionable defence of his team's performance.
Red Bull waltzed to a one-two in both qualifying and the race at the Bahrain Grand Prix – a feat it hasn't achieved since the end of 2013 – while Ferrari's Charles Leclerc retired from third and his team-mate Carlos Sainz lost that same podium place to Fernando Alonso's Aston Martin late on.
Leclerc was understandably downcast after the race, not only because of the race-ending reliability problem but because he believed his SF-23 was "a second every lap off the pace [of the Red Bulls], which is huge".
Sainz echoed his team-mate's comments and said Ferrari was further behind Red Bull now than at the end of last season.
But new team boss Vasseur – brought in over the winter to try and fix the problems Mattia Binotto couldn't – was more positive.
"We have some, let's say, positive aspects of the weekend: the fact that we're able to match them in qualifying and the fact that Charles was able to keep up with them in the first stint is good news," Vasseur said after the grand prix.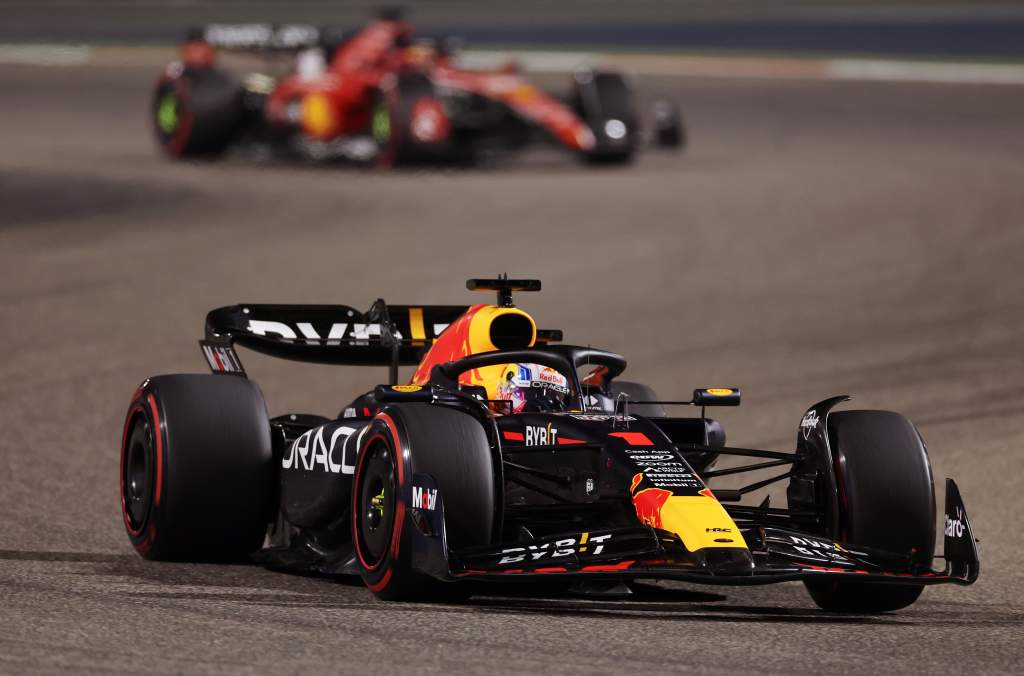 Vasseur's qualifying claim is generous to the car which in the hands of Leclerc was three tenths off Max Verstappen's pole position lap.
Of course Leclerc completed only one run in Q3 in order to save a fresh set of softs for the start of the race so it's safe to assume he had the capacity to reduce that gap with another run; he had after all been within a tenth and a half of Verstappen after both of their first attempts.
But "matching Red Bull" is a bit of a leap to make when Red Bull had the one-lap edge throughout practice and qualifying.
That's not to say Ferrari won't be able to match or beat Red Bull in qualifying at later rounds but Vasseur is getting ahead of himself if he believes Ferrari has already matched Red Bull – in any regard.
Especially with his claim that "Charles was able to keep up with them in the first stint".
Leclerc jumped Perez at the start to move into second place, but he consistently drifted away from race leader Verstappen throughout the opening stint even with the Red Bull driver's initial tyre life deficit – Leclerc having started on new softs while both Red Bulls were on used tyres.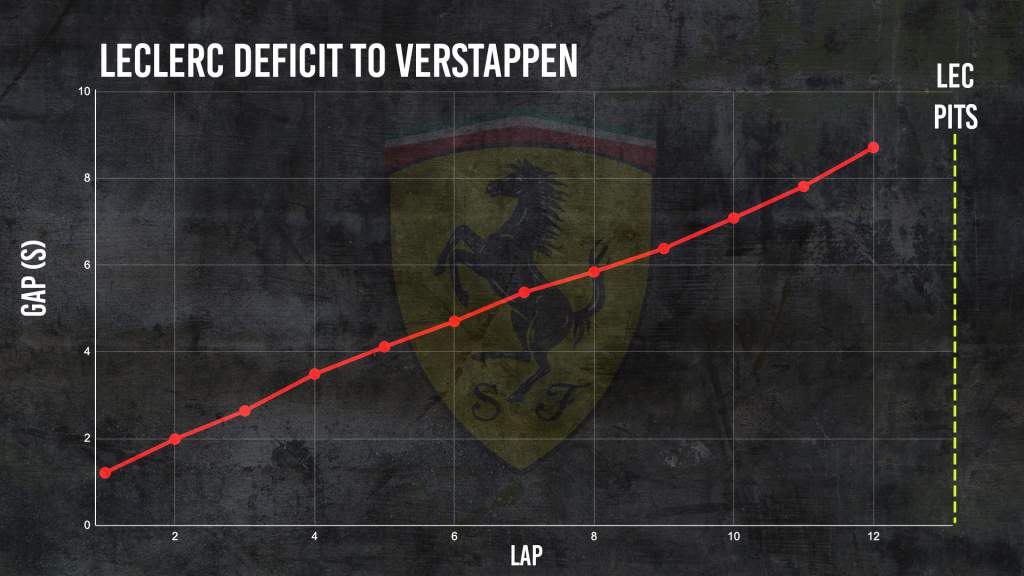 Leclerc lost an average of 0.682 seconds per lap to Verstappen during the first 11 laps at full racing speed.
He comfortably kept Perez behind him during that time but that was likely because Perez knew he'd have a tyre advantage on his next stint (Perez took more softs while Leclerc switched to hards) so simply waited for that stint to make his move – something he decisively was able to do with an easy overtake down the inside of Leclerc at Turn 1 in the next stint.
Leclerc's tyre disadvantage in his second stint compared to Perez was indicative of Ferrari's tyre degradation problem that still appears to be prevalent in its 2023 car.
It was concerns of that tyre degradation that led Ferrari to run two sets of hards in the race while Red Bull only had to use one set alongside two stints on softs – something Vasseur called a "game-killer".
It's a deficiency that also hurts the Ferrari drivers' ability to engage in battle with their rivals, as Sainz explained after the race.
"We had a Red Bull pulling away quite a lot and it's what happened. We had Aston finishing in front in the race and it happened, it's our reality now," Sainz said.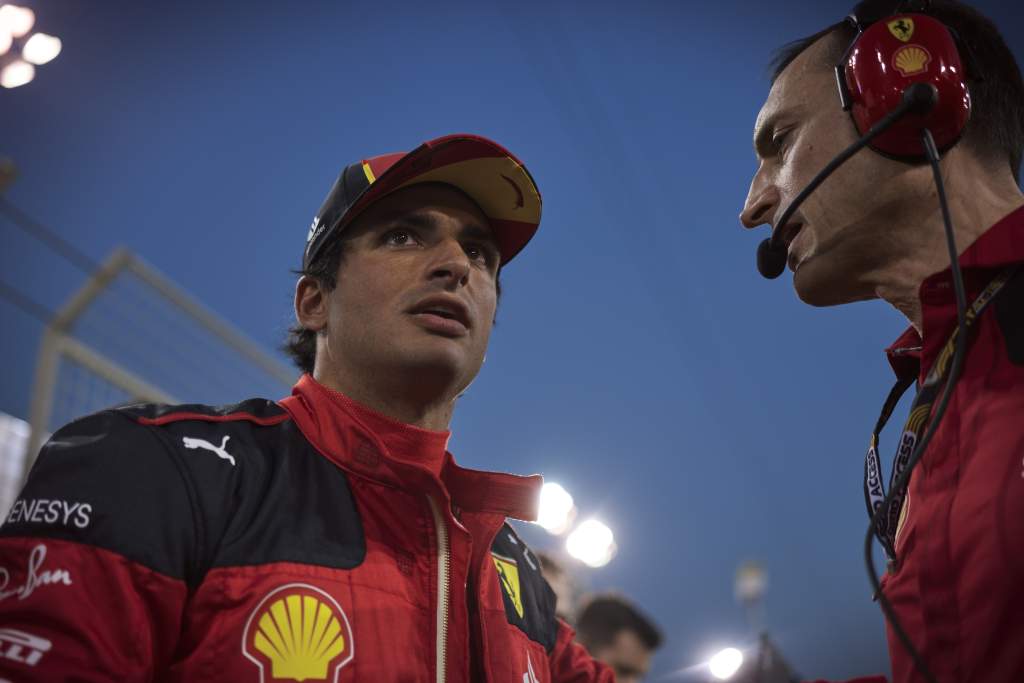 "If we push as you saw in my battle with Fernando, it nearly cost me a position to Lewis [Hamilton] just because as soon as we push in this car on these tyres, you just go backwards and you start degrading.
"[That is] clearly our biggest point of weakness and clearly Aston and Red Bull are doing something with the tyres that we don't fully understand and that we need to find because it's costing us in the race."
So Leclerc clearly didn't 'match' the Red Bull in the opening stint and while it's just one post-race comment, Vasseur's assessment is worrying and in clear contrast to what the drivers are expressing.
It's especially concerning as he's the pragmatic new head tasked with moulding Ferrari into a proper championship-challenging force.
Externally, Ferrari hasn't quite faced the reality of its deficit to Red Bull this year. So Ferrari fans will just have to hope that, at least internally, it's well-aware that it's simply nowhere near matching Red Bull right now.