Mercedes Formula 1 boss Toto Wolff didn't declare the Bahrain Grand Prix one of his team's "worst days in racing" just because Lewis Hamilton and George Russell finished a distant fifth and seventh.
He said it because this weekend was when the scale of the past champion team's plight became obvious.
Even with porpoising and bouncing solved, and having had a winter to put its 2022 learnings into its new design, Mercedes was no closer to the front.
That led to Wolff's huge declaration after qualifying that Mercedes' whole design concept under F1's current aero rules – which it had stuck to, despite its poor 2022, not just for its initial 2023 package but for the major upgrade coming in May as well – had turned out to be the wrong one and would have to be reconsidered.
How did Mercedes get into that state and how long will it take to do something about it?
That's what Scott Mitchell-Malm, Edd Straw and Mark Hughes debated on The Race F1 Podcast.
HOW DID MERCEDES GET IT THIS WRONG?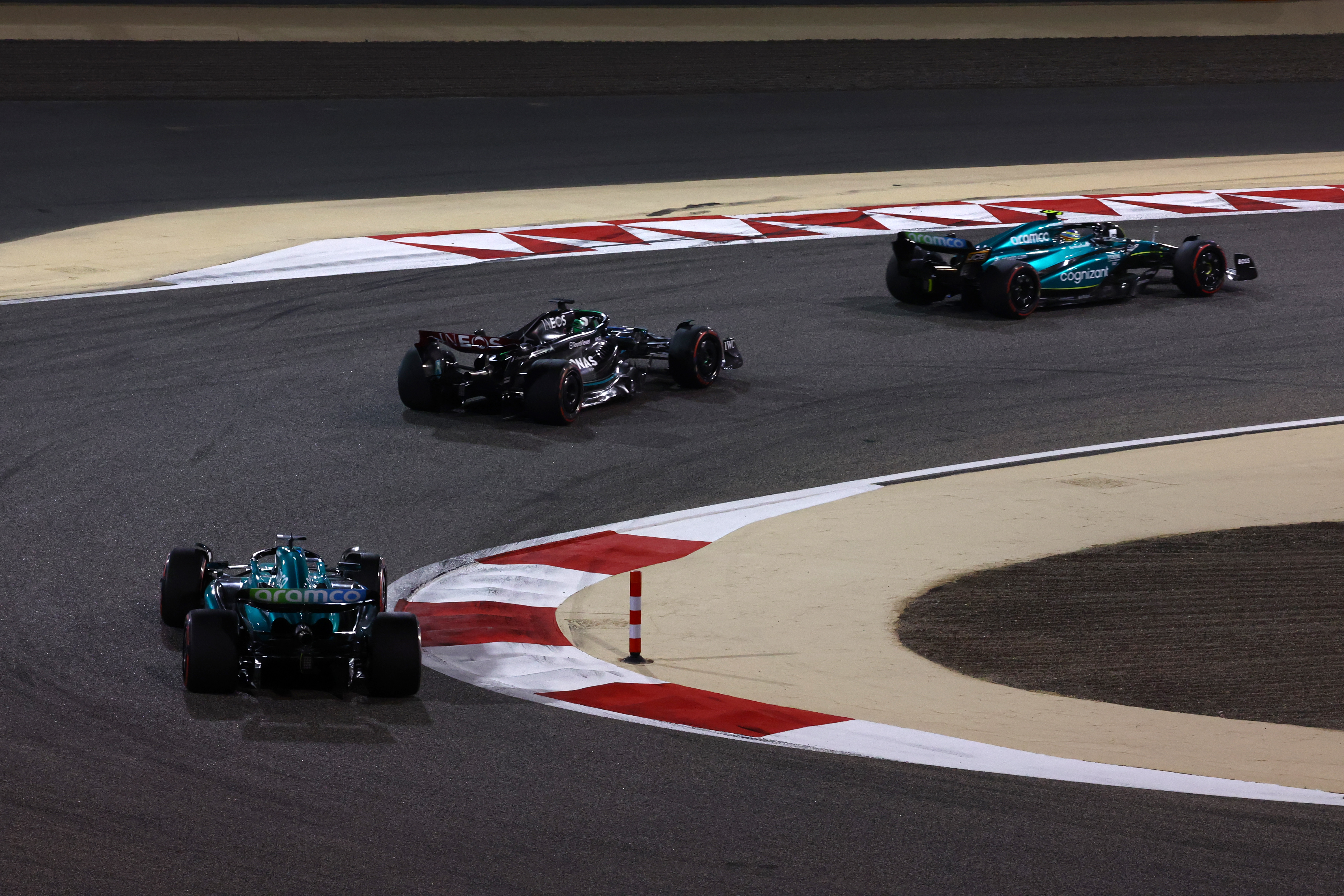 Scott Mitchell-Malm: "In Aston Martin, Mercedes have been humbled by a team that have a good chunk of the Mercedes in the back of the car – the power unit, gearbox, rear suspension etc. And the aero's done in the same windtunnel. So there's nothing wrong with the raw materials and tools there. Mercedes just haven't done a very good job with it.
"Their concept is either massively, massively underdeveloped in some way or hugely flawed. And that was basically admitted over the course of this weekend.
"But it would be remiss to focus too much on the comparison to Aston Martin, because – to quote Toto Wolff after the race – Aston Martin, Ferrari, whoever, are sideshows. Mercedes' judgement is against Red Bull, the benchmark from last season, the gap that it was meant to decrease and close in on. And it's bigger. It's in all sorts of trouble."
Edd Straw: "The porpoising and bouncing, that's gone, no problem at all there. We're just talking about sheer performance potential.
"Wolff said they've hit their targets, but perhaps their targets haven't been ambitious enough and perhaps that's because they're developing a concept that doesn't have the same high ceiling that Red Bull's does."
Scott Mitchell-Malm: "I'm pretty stunned by this, to be honest. There was all the talk last year about how much they were learning and how much they'd improved their tools and the fact that there were reasons they didn't make massive steps and improvements because there were elements of performance that they weren't prioritising because they were distracted by the bouncing in the first part of the year and therefore there was going to be lots of stuff that they could do over the winter to address things.
"And I bought into that. I think a lot of people bought into that. Mercedes should be a bigger threat now than it was 12 months ago, because it has learned an awful lot. It should have in theory enhanced its understanding of the aerodynamic demands of this rules cycle and yet here we are, having the conversation that we're having. I'm just very surprised that it seems to have dropped the ball in this way."
Edd Straw: "Wolff said he wanted to see some changes in perspective on the technical side and that perhaps they've been too laser-focused on this approach and they need to be open to other directions.
"But he also said the numbers don't say they should go in a different direction, so that's the big question.
"They've tried other concepts – and that could mean all sorts of things but you're sort of talking underfloor, not just sidepods, the way it all interacts and the way you work all those airflows – and they've tried all those geometries in CFD and windtunnel and haven't found gains."
Scott Mitchell-Malm: "That really worries me. There are obviously a couple of different ways that could be interpreted.
"I'm really worried it says something about how Mercedes interrogates its data or forms these opinions because something's not right there.
"Either the targets are too low, so they look at it and say, 'Ah, well if we go down this route, it's not as good as what we've got now so we won't do it'. But what they've got now is nowhere near good enough.
"What's the alternative? That they're just plugging things in, reading them the wrong way? Or is their version of 'we've tried other concepts' actually a flawed understanding of what those concepts are, therefore they're not testing the right concepts and if they did, would they suddenly see bigger numbers?
"It's really worrying that they can say one day at this grand prix 'we've looked at this other stuff and ours is the way to go' and then the next day get battered in qualifying and the day after that get battered in the race."
HOW LONG WILL IT TAKE TO SORT IT OUT?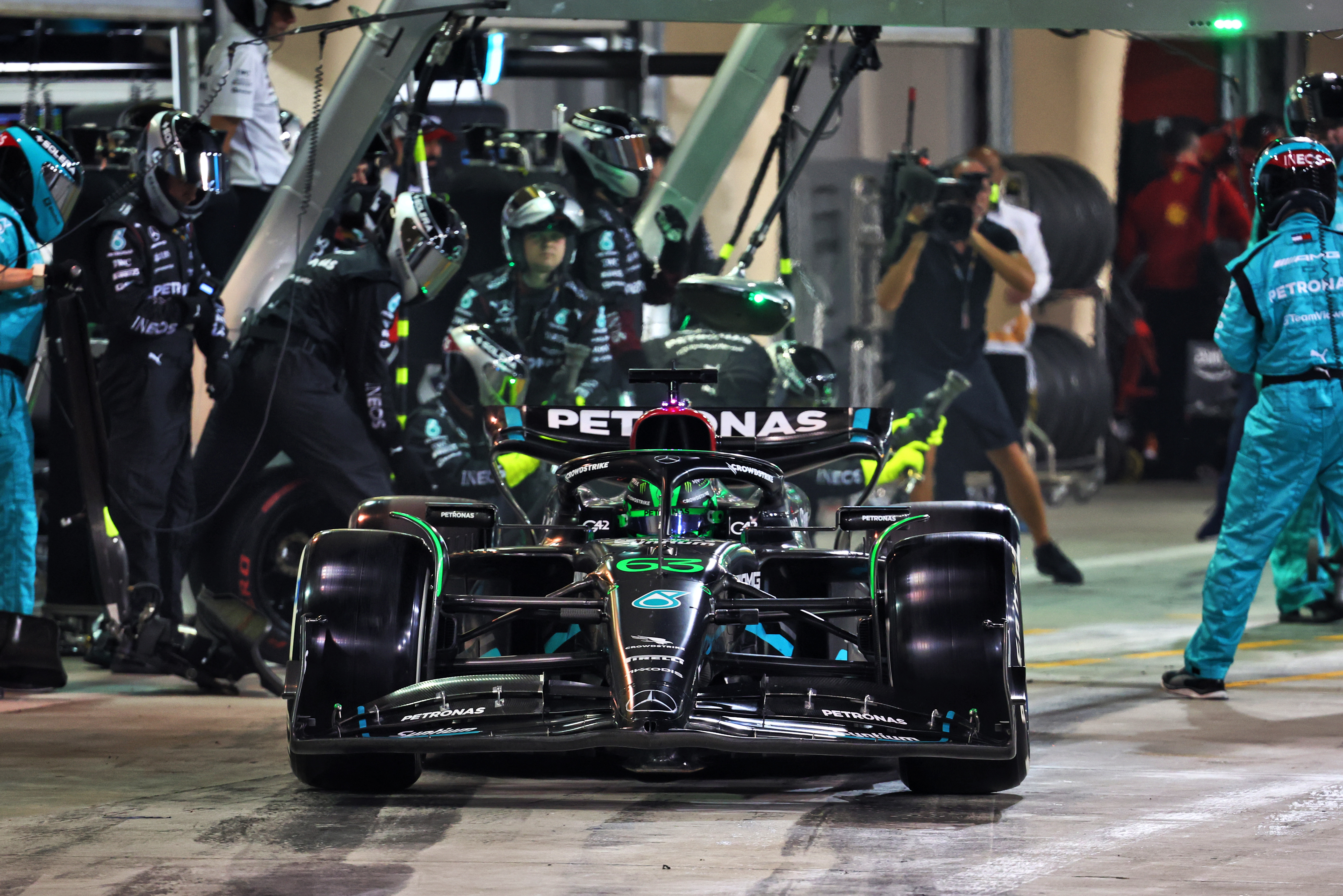 Edd Straw: "Probably we're in the territory here of 'you need to take one step backwards to go three or four steps forward'. There's an Imola upgrade planned and they have hinted at changes of sidepod geometry – but that Imola upgrade isn't going to fix it. Wolff said very clearly that his criticisms of this car were not just about the one that's on track but also the one that's in the pipeline at Brackley right now."
Mark Hughes: "They're limited on what they can do because of the cost cap, but within that, they're going to be radically re-looking at all the assumptions that they've made and trying to work out how to do it. Whether an answer can come in time to rescue this season, or whether it's a longer-term thing, who knows?
"In the old days it would have probably been a case of 'this absolutely doesn't work, let's get a new car ready for halfway through the season'. I don't think that's really feasible under the cost cap regs."
Edd Straw: "In terms of when they can do it, well that depends on when they know what they need to do. If you don't have the right direction in the windtunnel right now, then you're quite some way off being able to do that."
Mark Hughes: "They need to know what is driving the lack of performance. Just because the sidepod's different, it doesn't mean that therefore it's the sidepod.
"It's much more likely to be found in the interplay between the underfloor and the sidepods and the rear end of the car.
"It's clearly aerodynamic. Mechanically it's the same as the Aston Martin at the back so it's to do with the airflow coming over the front wing, through the front suspension, down the sidepods and under the floor. That's a huge area and it's not just 'let's change the sidepods'.
"Even changing the sidepods can quite often involve a fundamental re-engineering because you've got to possibly move radiators, mounting points and things like that. I don't think it's as simple as 'let's change the sidepods' to something more conventional.
"It wouldn't surprise me to see different sidepods on the car. But it would surprise me immensely if that turned out to be the 'light switch' moment."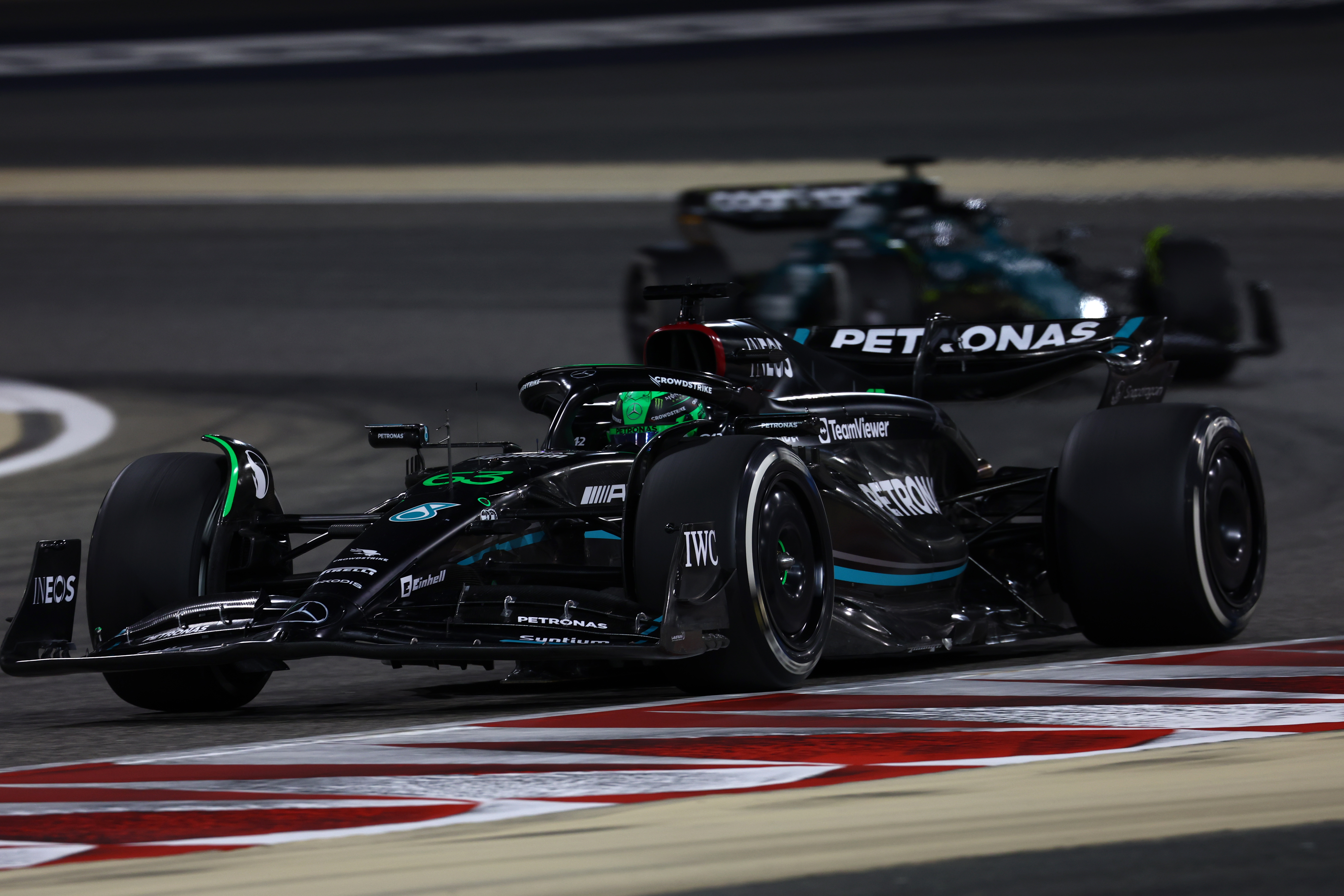 Edd Straw: "It's very difficult to see them emerging as a title challenger this year. Not impossible. I suspect they will have some ideas of the direction they need to change to, they've been doing some work back at the factory – it's not that they've got to this weekend and suddenly realised.
"But they need to make some pretty big decisions and the chances of them being a title contender now are in low-single-digit percent."
Scott Mitchell-Malm: "McLaren is another team that's started the season on the back foot, not where it wants to be.
"The key difference between them is that McLaren's absolutely convinced it has found a much better development direction which it switched to in the late months of last year.
"It committed to a very basic version of effectively the original direction for the 2023 launch car which is what it's got now, and it will have this change-of-direction car from Baku at the end of April, with some updates between now and that significant change.
"So they are already months along that process and they will get that car in Baku and hope that turns their season around.
"If I apply what I think is the McLaren timeline to Mercedes, that's five months from the point of deciding to make that change to getting it at the track at the level that they want it.
"That makes Mercedes' season a write-off if it needs anything like as long."
Edd Straw: "Some unknown limitation is there, and they need to find what it is that's sending them in the wrong direction. It's not just 'choose your direction', it's understand what it is in the way you're doing it, the underlying science, that you're getting wrong.
"We know how powerful that team are, we can't rule them out and perhaps this weekend's realisation will be the thing that makes them understand where the weakness is and tackle it. But then again, we said that last season."