Toto Wolff's conclusion after Mercedes qualified sixth and seventh for the Bahrain Grand Prix, just over six tenths of a second off the pace, a similar deficit to that of last year, was emphatic – and damning of its chances. He conceded it was a mistake to remain with fundamentally the same car concept that it struggled with last year.
While the bouncing and porpoising problems that dogged the Mercedes W13 have been eliminated, its successor lacks downforce. In 2022, there was a significant hypothetical performance that Mercedes wasn't able to access consistently, but it has extracted broadly the potential of its current car, yet come up short.
That has led Wolff to call for Mercedes to "embark on untreaded paths" technically as it bids to turn around its season.
"We have all the ingredients to be successful, people and an infrastructure that won eight consecutive championships in a row and we got it wrong last year," said Wolff. "We thought we could fix it by sticking to this concept of car and it didn't work out.
"So we just need to switch our focus onto what we believe can be the right direction, what is it we are missing, and therefore those data points this weekend are very important.
"We've seen [from] the GPS where we are lacking performance and we see where we are good, so we just need to sort out what that is.
"Whether this is sticking wider sidepods on the car, or the really subtle things that bring performance, this is a different question. But definitely, we will embark on untreaded paths."
Wolff pointed to the Turn 5-7 sweeps as its main deficits thanks to a weakness in high-speed corners. As he put it, "this is pretty much the only place we are losing large chunks of time, we are OK in all the other corners, we are OK in the straight".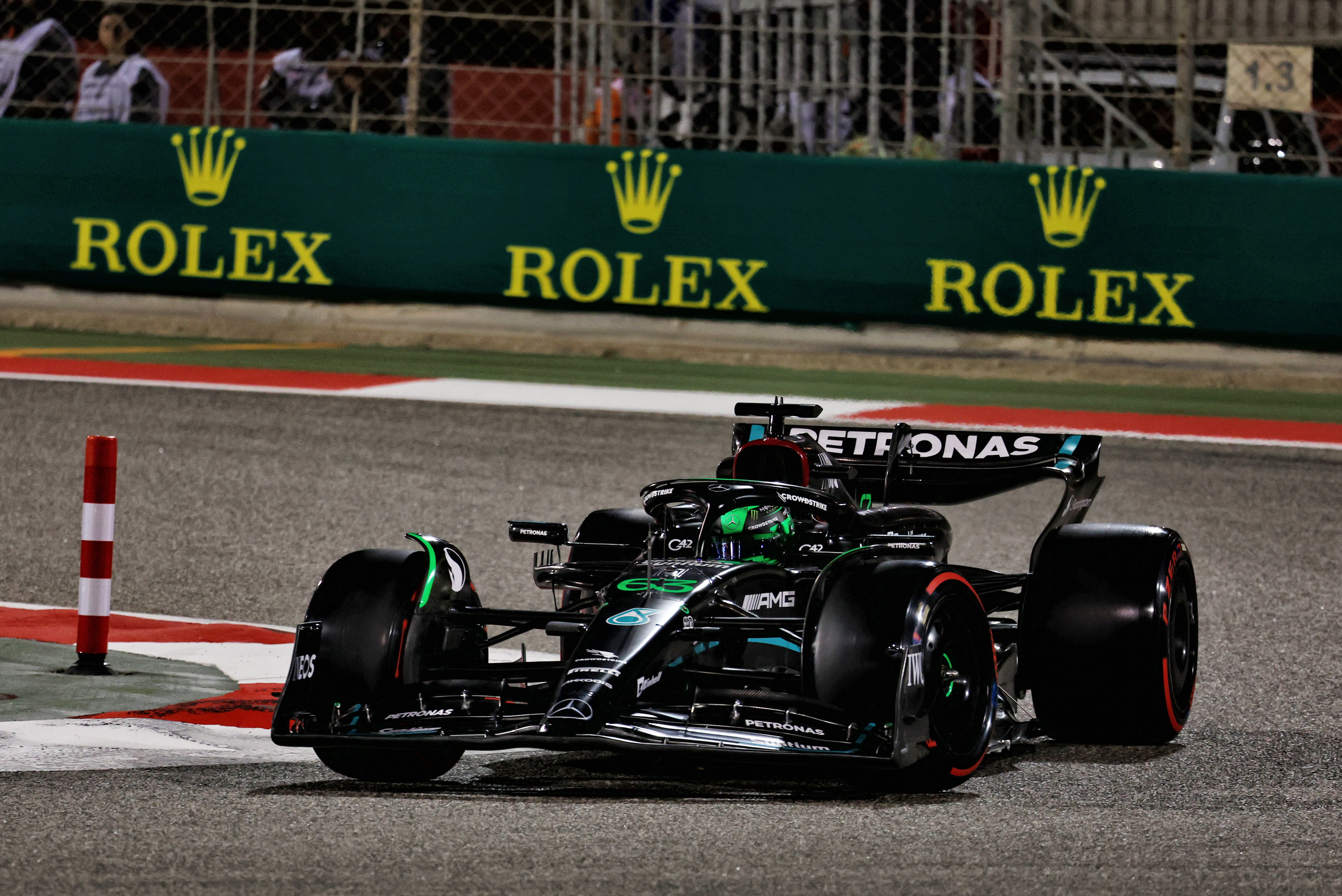 He also indicated there's no doubt it is an aerodynamic weakness rather than one related to the mechanical platform given Aston Martin, which shares its power unit, gearbox and rear suspension, has performed so well.
Mercedes has a significant upgrade planned that is expected to be introduced for the sixth race of the season at Imola and there have been hints that there could be visible changes to the sidepod concept. However, the team has also stressed that the sidepod geometry is not the centrepiece of the concept given the powerful ground effect underfloor is the key downforce generator. The sidepods do, however, work with this to maximise its effectiveness.
But Wolff dampened hopes this upgrade could represent the change its direction it requires when asked by The Race whether his comments about needing to evaluate a change of direction applied just to the current car, or the specification currently in development in Brackley. That's because he indicated his comments applied to both the car running today and the specification in the pipeline.
"It's the whole development of the car, said Wolff. "We are finding good downforce in the tunnel, and we've found good downforce in the tunnel since many months. But we have got to look at how we can optimise it in a way where maybe we find more of that.
"What I really enjoy is working in the team and discovering that, and I said it last year, sometimes it's important for the long-term to get it wrong. I trust every millimetre to the engineers and we got the physics wrong.
"Now we need to correct it because there's another three years of the regulations to go."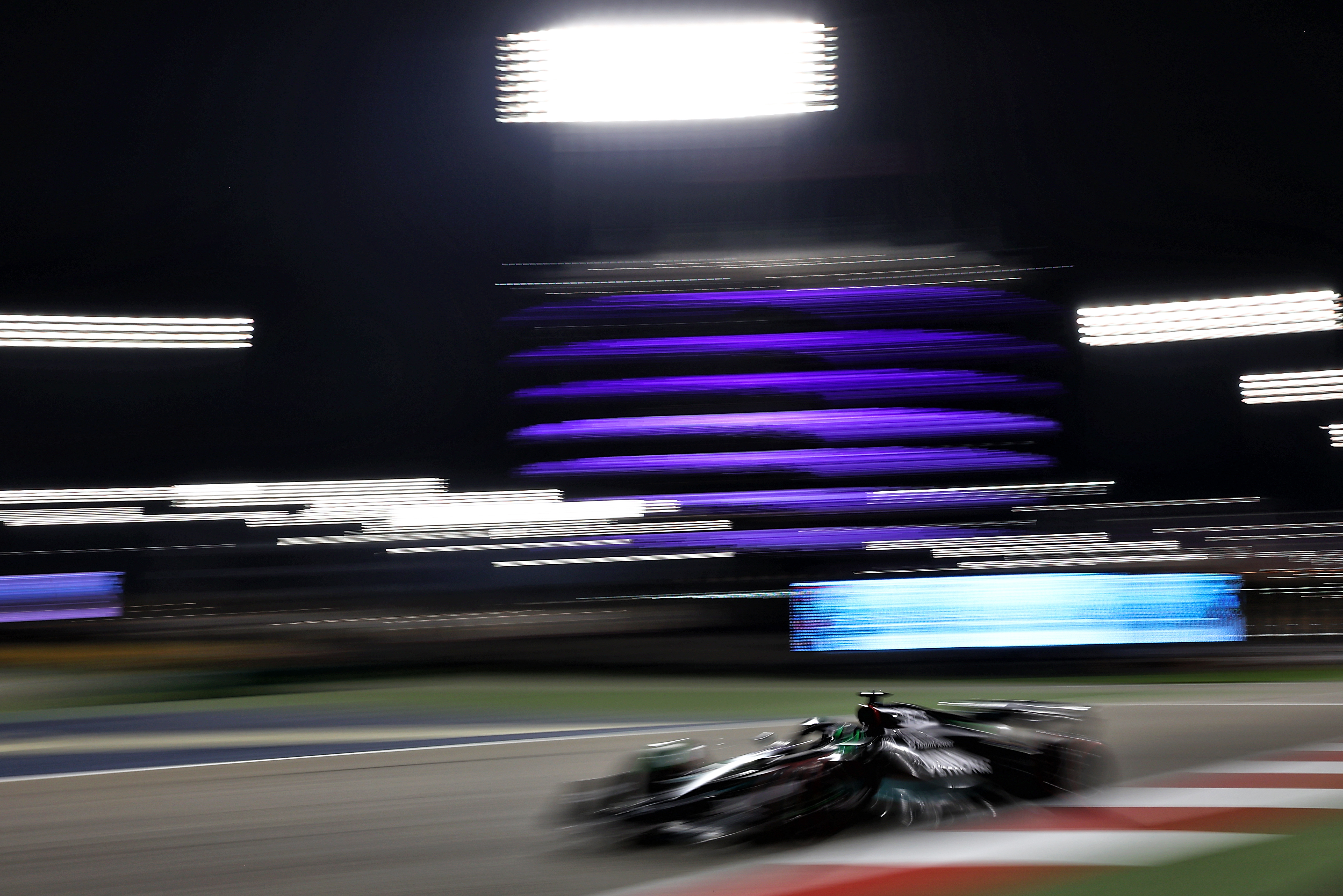 Mercedes was keen not to jump to conclusions about the lack of overall potential of the W14 heading into the season despite the fact there were concerns about the performance level. That led to its pre-season messaging about being confident the car would "eventually be competitive enough to fight at the very front of the grid".
But when asked about that comment today, Wolff indicated that despite Mercedes hitting its development targets, the current aerodynamic package does not have that potential.
"I don't think that this package is going to be competitive eventually," he said when asked if a major overhaul is required. "We gave it our best go, also over the winter, and now we just need to all regroup, sit down with the engineers who were totally not dogmatic about anything, no holy cows, and decide what is the development direction that we want to pursue in order to be competitive [enough] to win races.
"It's not only like last year that you're scoring many podiums and eventually you get there. I'm sure we can win races this season, but it's really the mid-and long-term we need to look at and which decisions we need to take."
The question now is whether Mercedes has the necessary tools to choose the right path. While it has retained a similar concept to last year, it is understood to have experimented with a version that is closer to the Red Bull direction both in CFD and windtunnel simulations. But these have shown similar performance levels and not given the team reason to believe there will be significantly more development potential to be exploited.
While Mercedes could easily switch to that direction unless it has a clear understanding of why it would be more effective there's a risk it will not be able to find the expected performance gains.
Meanwhile, it has a development pathway that it has already advanced further down with than the car that is currently on track that will deliver additional performance. So does Mercedes keep pushing in that direction, or recognise that the potential is not there to make big enough gains?
The package expected for Imola will give a performance gain, but it's understood that this will not be big enough to close the gap to Red Bull even if the RB19 stands still in terms of development. And while there is still more to extract from the current specification, as proved by the unexpectedly big step Mercedes took from Friday to Saturday in Bahrain – in particularly in the quicker corners – the ultimately potential appears lacking.
Wolff's words suggest that Mercedes does need to change direction significantly. The question is whether it can pick the right direction and, if does, how long it will take to produce the necessary performance while chasing down a pacesetting Red Bull team that has been treading that path for far longer?
What's more, there's also the question of how big a change is needed given that despite its shortcomings, the Mercedes is still not that far off the pace. Change for change's sake is not the right strategy, it must be driven by sound reasoning and science.
Despite the progress made today, Lewis Hamilton contrasted the Mercedes machinery under the current regulations as lacking rear grip compared to its all-conquering predecessors. This followed him questioning the concept itself earlier in the weekend.
"It was definitely better but we are lacking overall downforce, particularly at the rear," said Hamilton.
"That's why we can't get on the power as early as the Red Bulls and Ferraris on a single lap and that's why we struggle with [tyre] deg, so it's the same story as you had in previous years. Before last year we had better rear-end grip."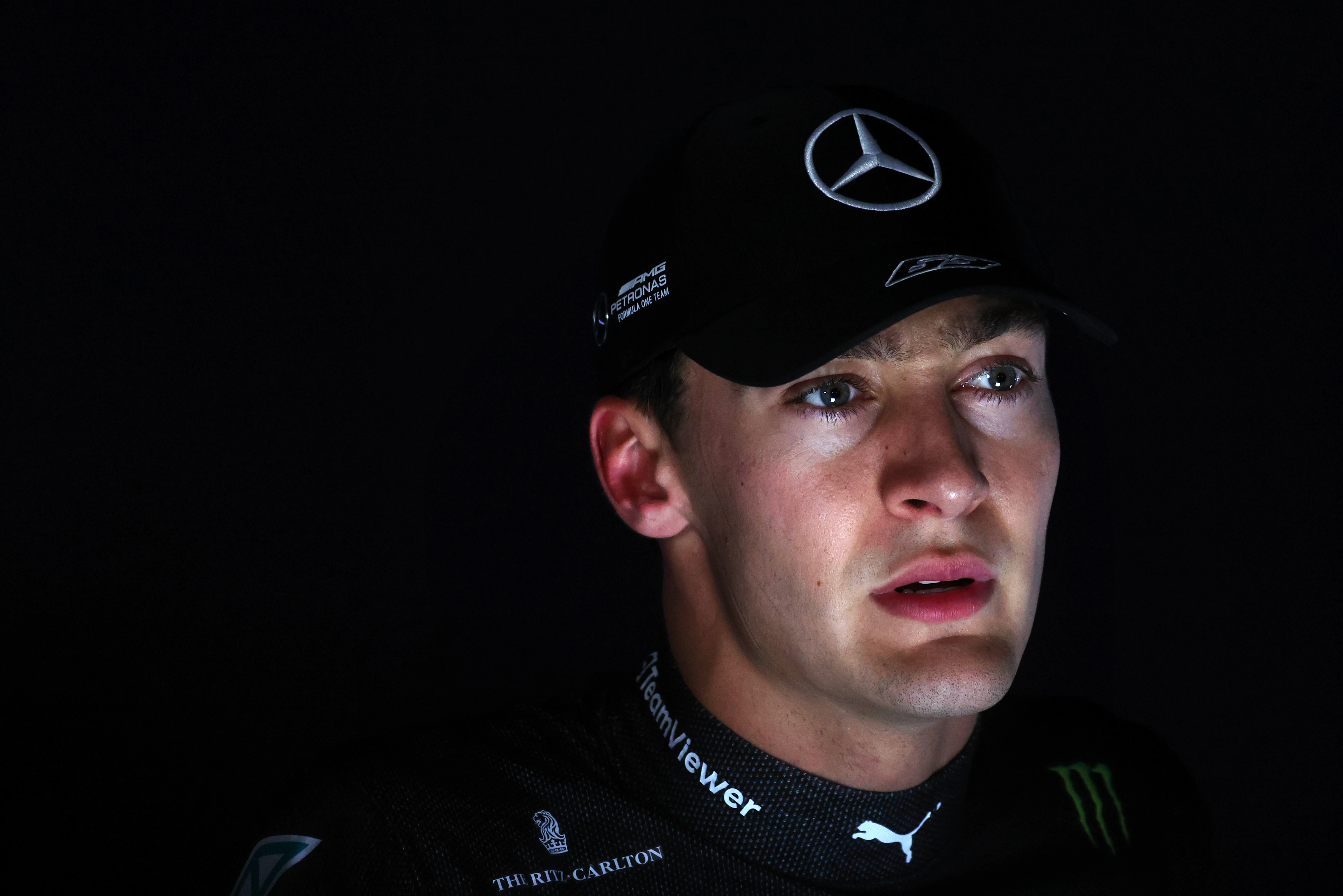 George Russell, who was marginally the faster of the two Mercedes drivers, believes there are still some "easy wins" to unlock more performance from the car. But while he was less critical of the concept than Hamilton, he suggested it is necessary to evaluate different directions
"Honest answer is I don't know, I'm not an engineer, I'm not an aerodynamicist," he said Russell when asked if he believed in the car concept.
"But we've probably got to a point where we do need to try something different just to tick the box.
"But at the end of the day, we won a race last year with this concept and that's just because the car was set up in the right window and we had the downforce where we needed it. I think we're still trying to achieve this. I don't have the answer."
It's an answer the whole Mercedes team doesn't necessarily have right now. And coming up with it quickly will be decisive in whether it can turn around its fortunes this season.